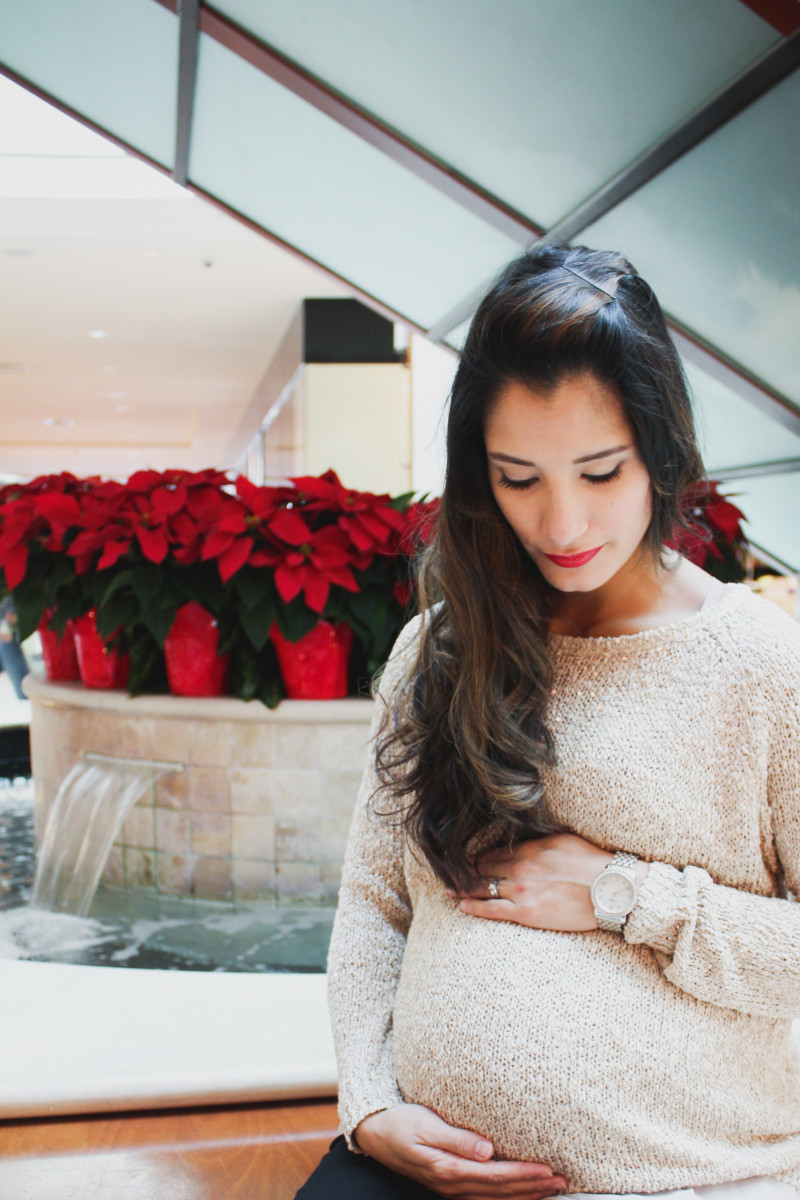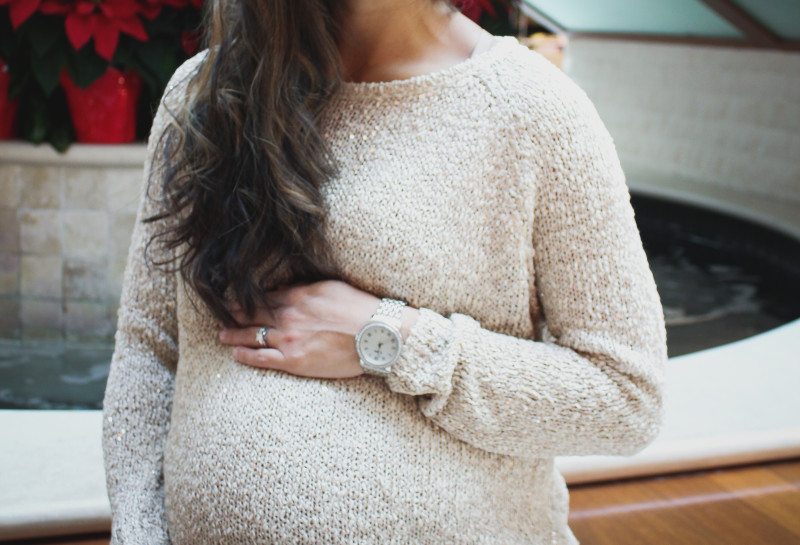 Hello homestretch!
I think the reality of this pregnancy has finally set in full force.  The other night I was making a mental list of everything we still need before baby Haddon joins us and I mildly started to hyperventilate. Changing table, onesies, socks, diapers, diaper cream, hospital bag, bassinette, bottles, bottle warmer, bouncer….
Umm… yea… this is happening and I am obviously not ready.
Ale is still finishing off this semester of school and I am not taking maternity leave until I'm being wheelchaired over to the labor and delivery floor.  So that means that most of our baby planning needs to be done in parts and as time permits. Please pray for us!
Also, I thought this would be a perfect time for our periodic pregnancy update.
Total weight gain? I mentioned last week on instagram that I was up 30 lbs and as of today that number still stands.  My baby app mentioned (in passing of course) that this little guy might still double in weight so I'm not sure what that number will hike up to be.  I think with Grace I reached 153lbs and I am almost there with 6 weeks to go!
Favorite moment this week?  I was rocking Gracie to sleep when all of a sudden baby Haddon had hiccups. I wasn't sure if she was feeling them, but every time he would hiccup, her face would light up.  By the third hiccup she lifted up my shirt and said "Mommy baby Haddon is so cute, he wants to play with me!"  It was such a beautiful moment for me.  It was my first time seeing an interaction between the two of them and made me really excited about seeing them together.
Food cravings?  Yes! For some reason I have been downing gallons of orange juice.  During the beginning of my pregnancy with Grace that's all I wanted to drink and then eventually the craving disappeared.  For some reason the OJ craving kicked in towards the end of this pregnancy.  We may not have much in our fridge right now, but be assured that day or night you will find that sweet sweet juice in there.
Maternity clothes? Ummm…. Yes! When I first realized that I was too big to fit into my normal pre-pregnancy clothes I secretly went into a mild hormone induced depression.  I thought that if I could squeeze into my jeans regardless of how uncomfortable they were, I was still in good shape.  I was so wrong in so many ways and my friends over at Pink Blush Maternity have helped me embrace this growing body of mine.  They allow me to wear clothing that actually fits me and that are incredibly comfortable.  They recently sent over this beautiful beige sparkle knit sweater, these super comfy black zipper cropped pants, this burgundy beige striped button back top and this super festive black embellished sweater. These days, Pink Blush clothing is all I wear and I could not be happier to have found them!
// I've written about Pink Blush here, here, here and here//
What are you looking forward to?  Honestly… the hospital stay.  I'm not a fan of hospitals (mainly because I work in one) but I am looking forward to checking in and closing my eyes for a few hours. I seriously need to catch up on sleep.  I think my body has been running on empty lately and I continue to demand so much from it.  Also, I'm looking forward to maternity leave and more than anything I can't wait to hold my baby.  I already feel like he's a huge part of this family and I can't wait to welcome him into our home.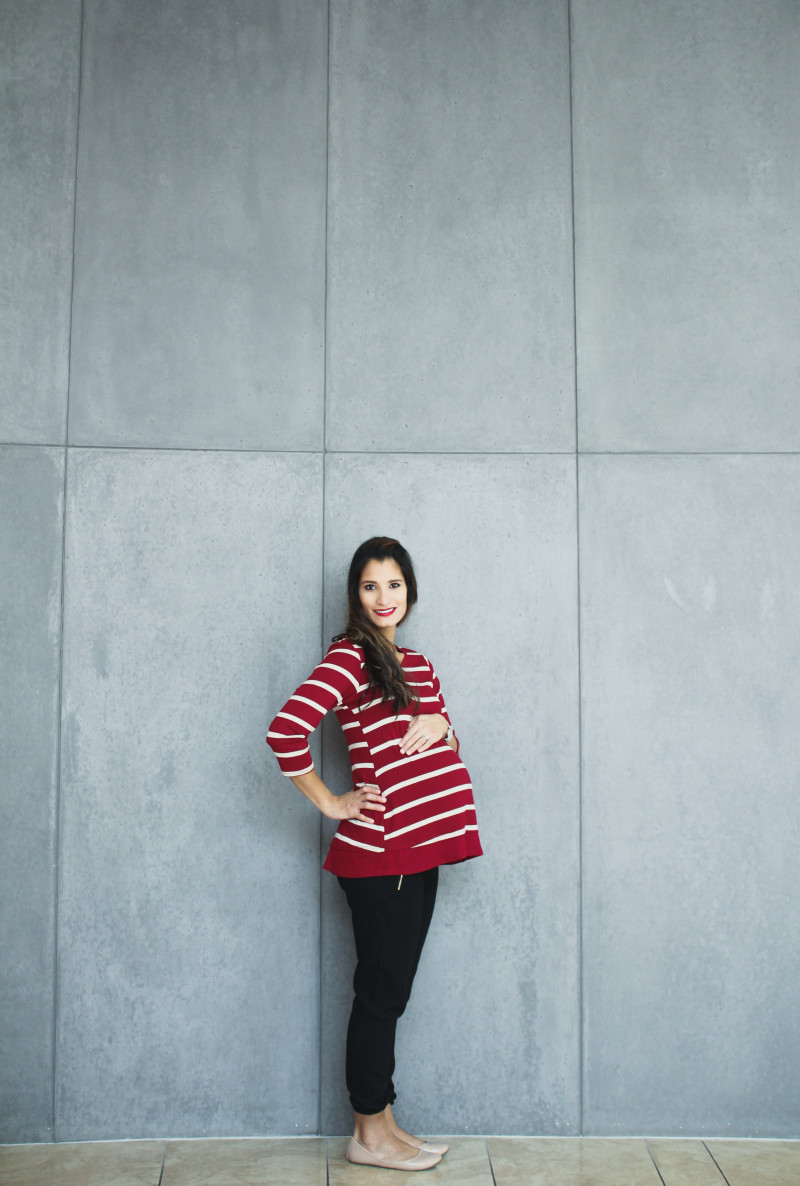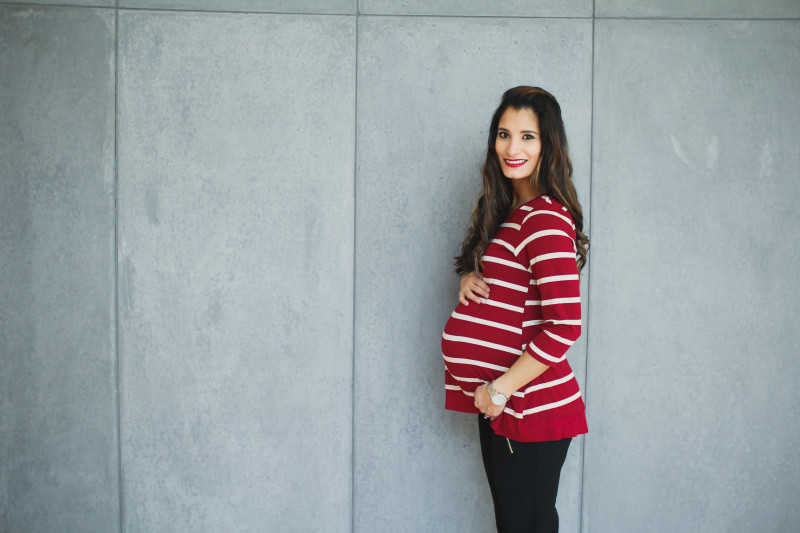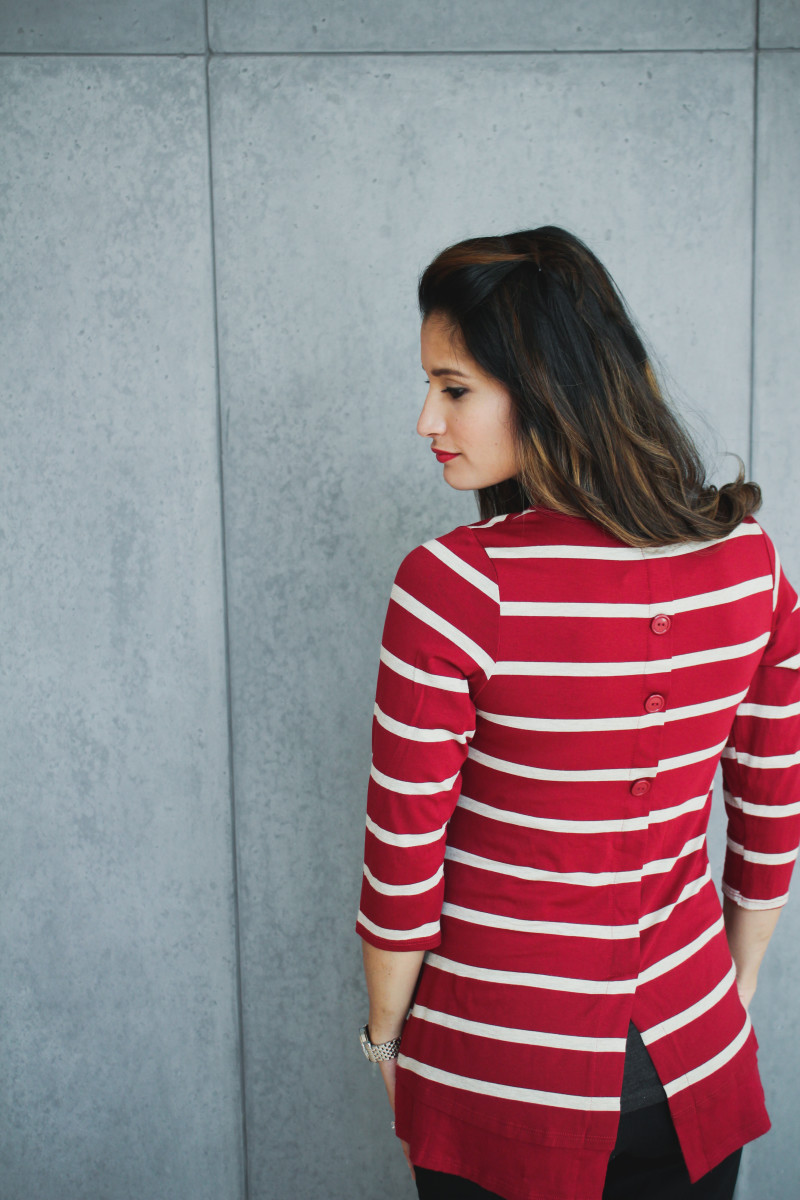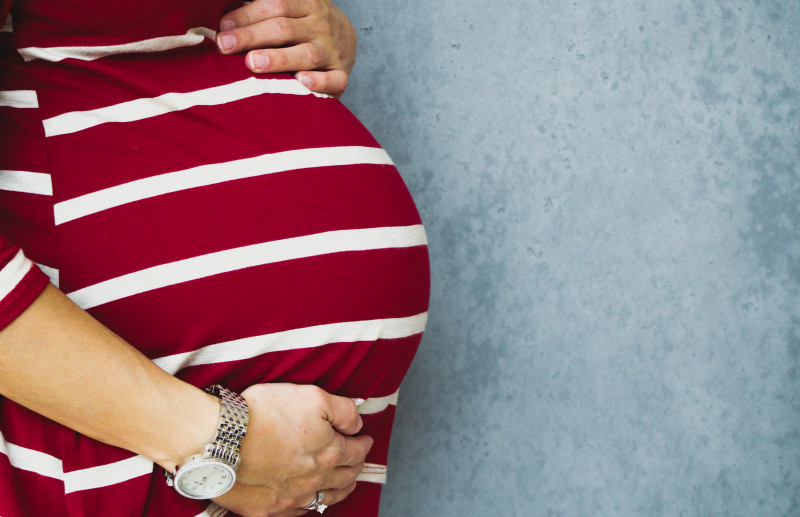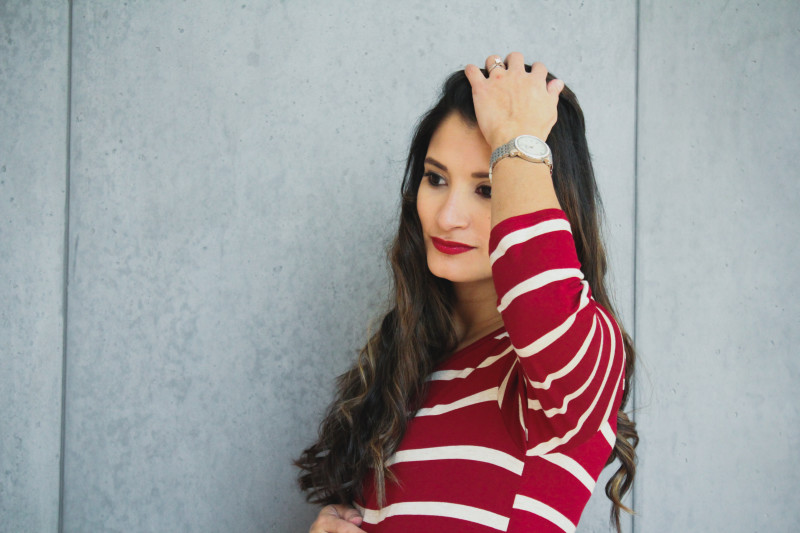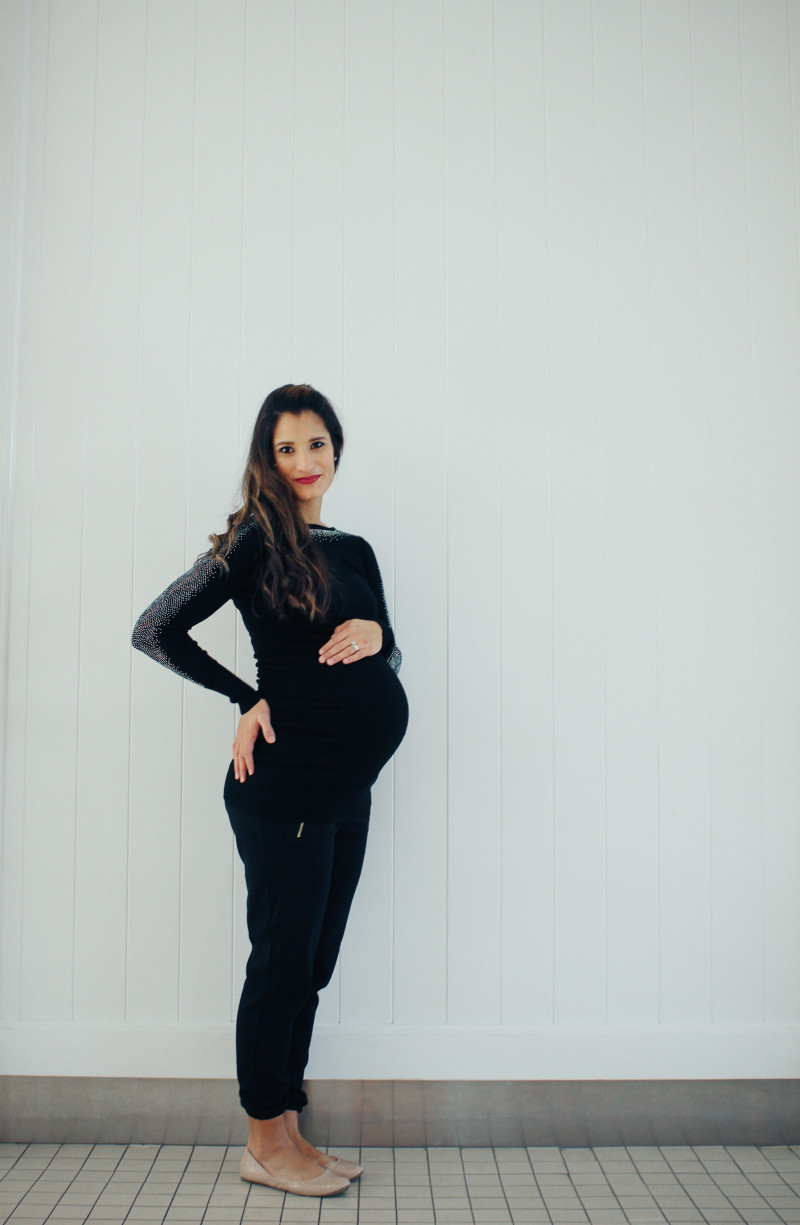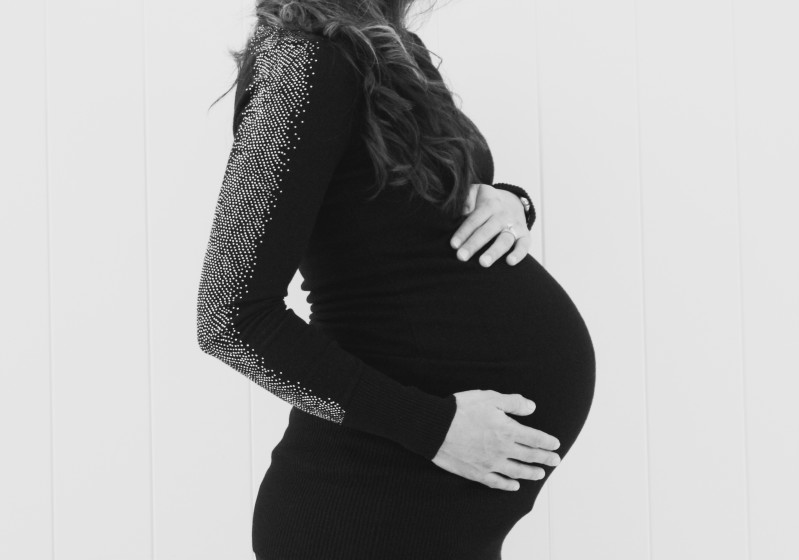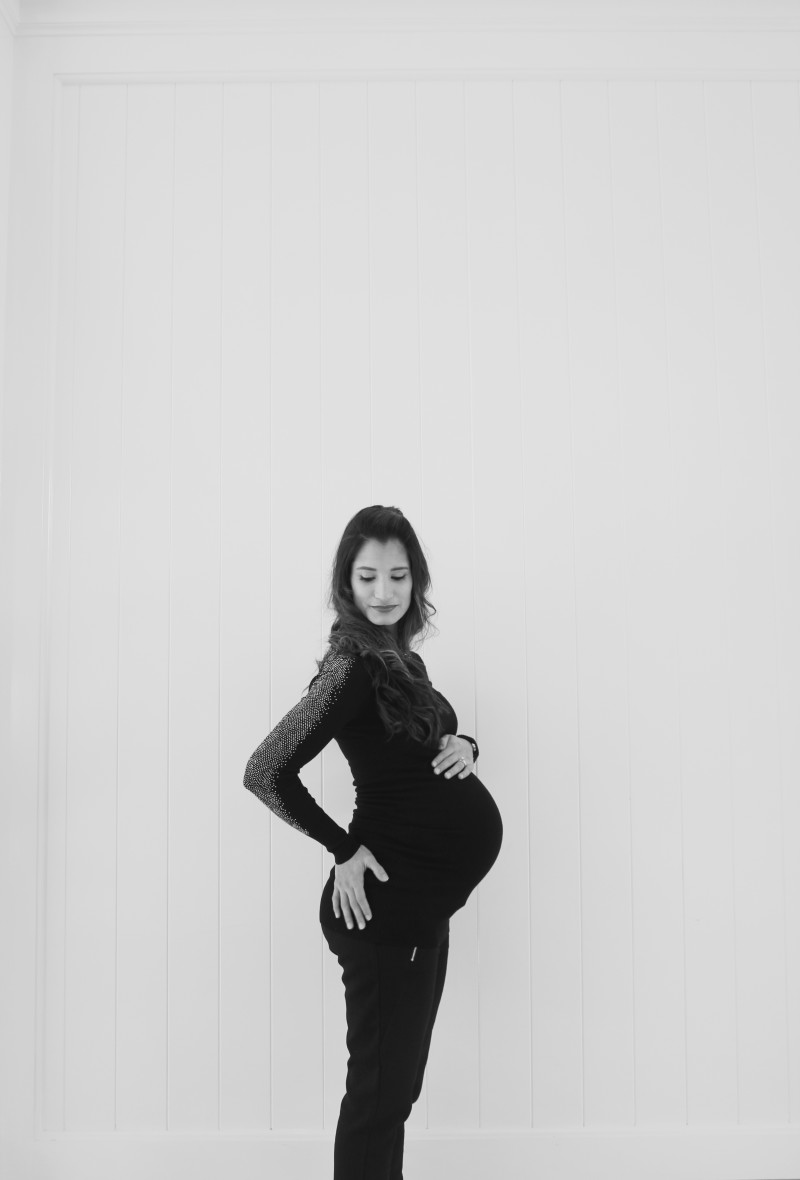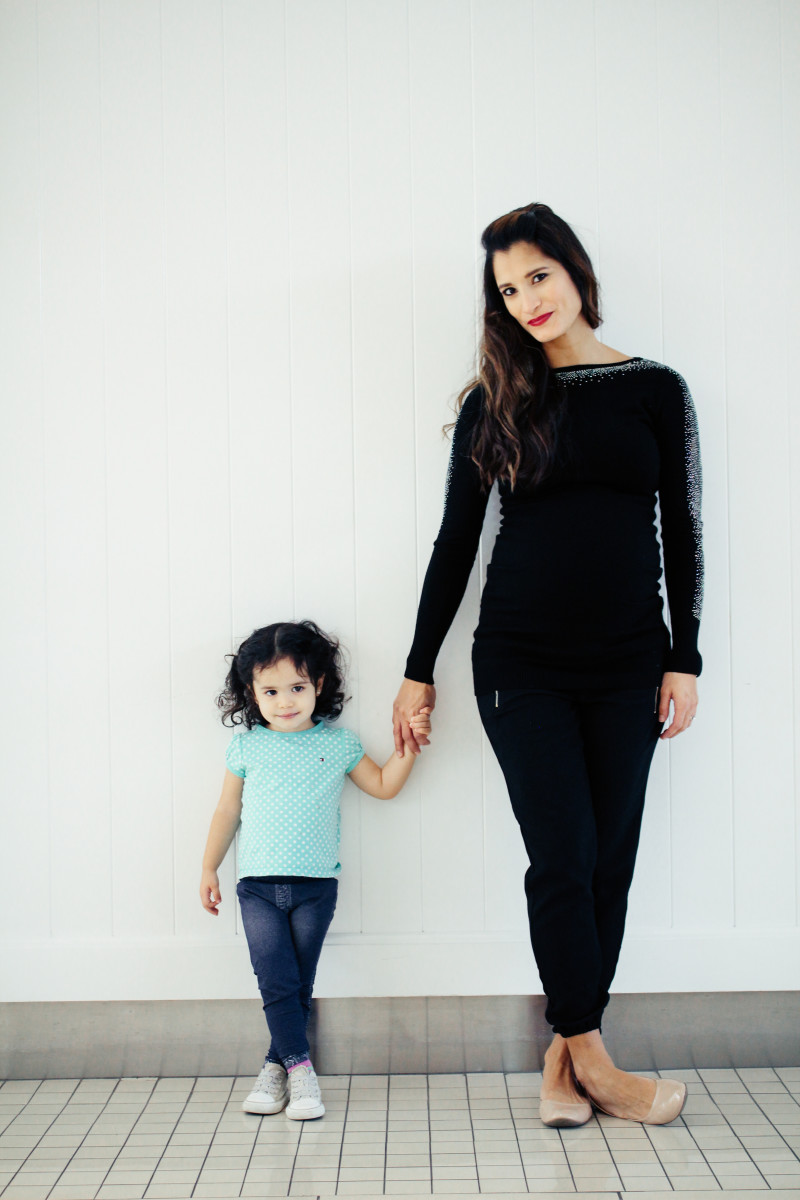 I am soaking up every second I have with this little lady.  Soon she'll have to share momma and daddy and although I know our family will grow in love, I want her to know that these past two years as a family of three have been the best years of my life.
//linking up here//