Almond peach crostini by Alex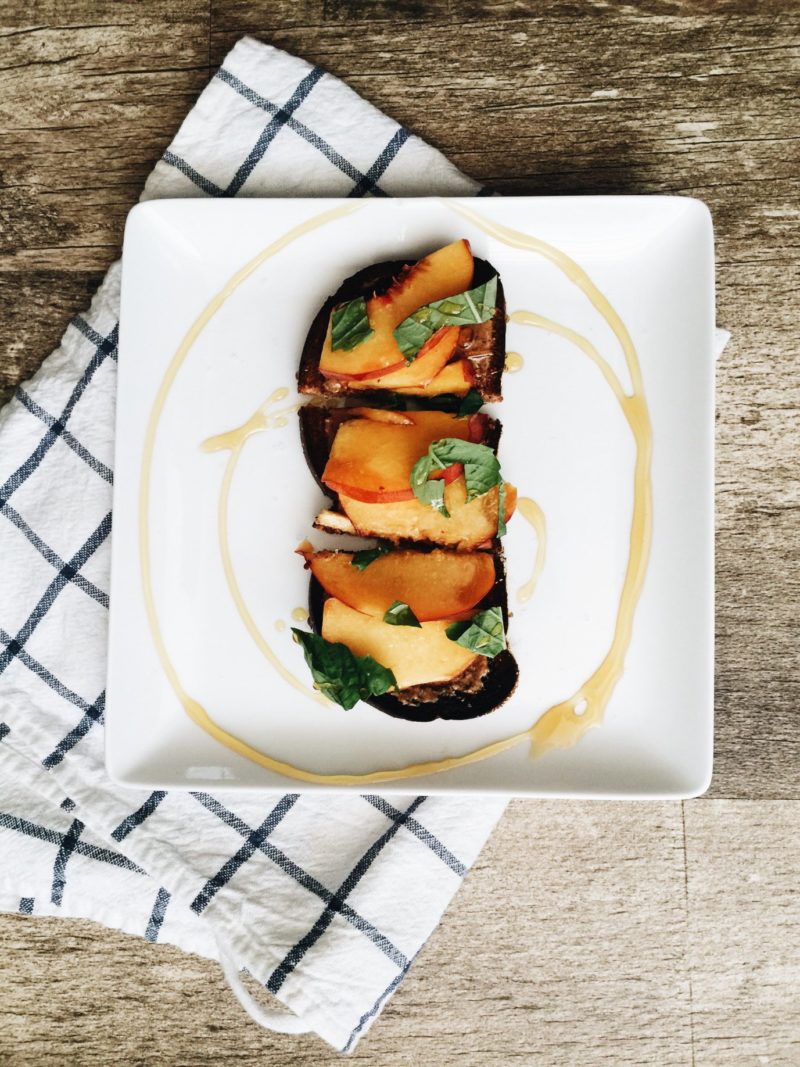 Alex has been doing an amazing job this week playing the balancing act with me as we're all adjusting to our new life with 3 babies. This week he decided it was time to add a new twist to our usual late night crostini treats and whipped up these delicious Almond and Peach Crostinis!
They were a hit! Grace and I both loved them and have been asking for them everyday since!
I think my favorite ingredient on the Almond Peach Crostini, is the thyme infused honey. It adds a fresh and warm flavor to the dish!
Although Alex is a huge "stick to the recipe" guy, I think this would also taste amazing with ripe pears or with prosciutto on top. Give it a go and let me know what you think.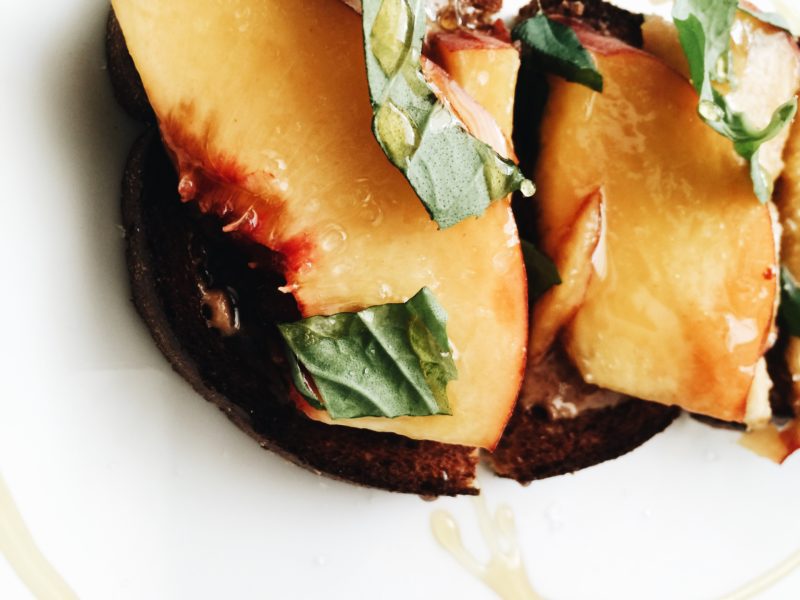 Ingredients
1/3 cup raw unsalted almond butter
2 tablespoons unsalted butter, at room temperature
1/4 cup of honey
4 slices thin whole-grain bread, lightly toasted
1 medium ripe peach pitted and thinly sliced
1/4 cup fresh basil leaves, torn
2 sprigs of fresh thyme
1/4 teaspoon coarse salt
Directions
Warm 1/4 cup of honey in a small saucepan over low heat and add 2 sprigs of fresh thyme. Remove from the heat and let steep for 5 minutes. Mix the almond butter and butter in a medium bowl until combined. Top each toast with some of the butter mixture, peach slices, 1/2 teaspoon of honey and some basil. Garnish the crostini with salt, if desired, and serve.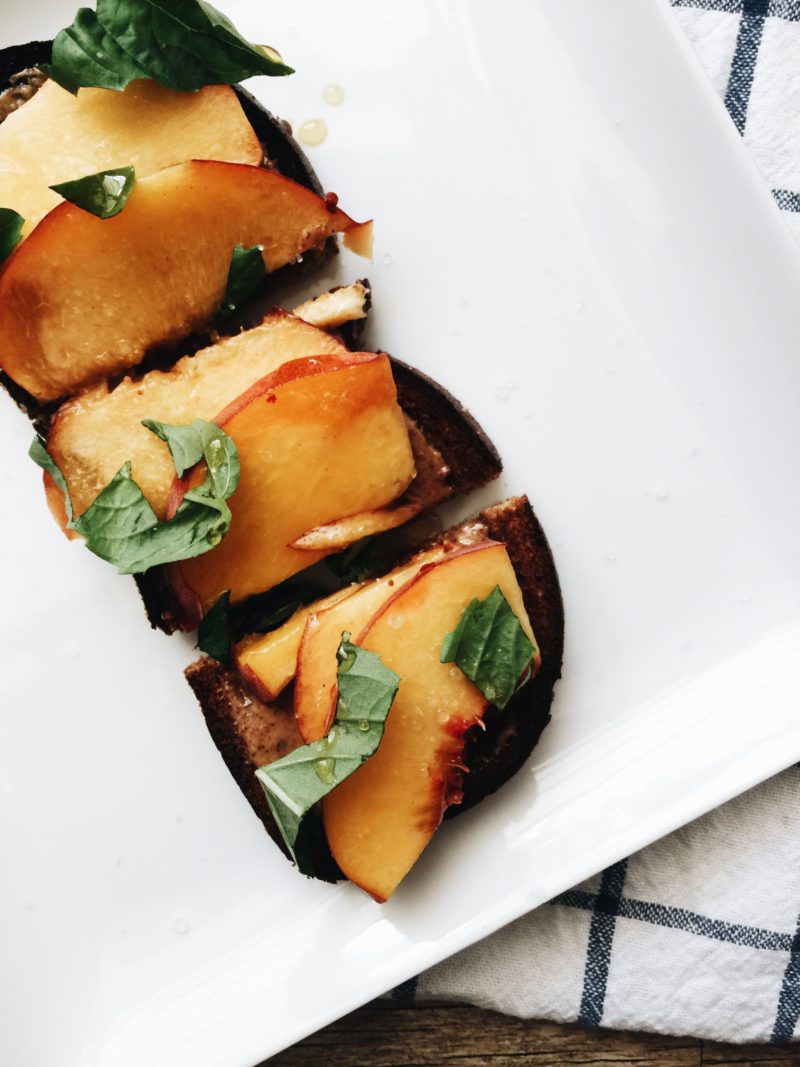 /Original recipe here
---