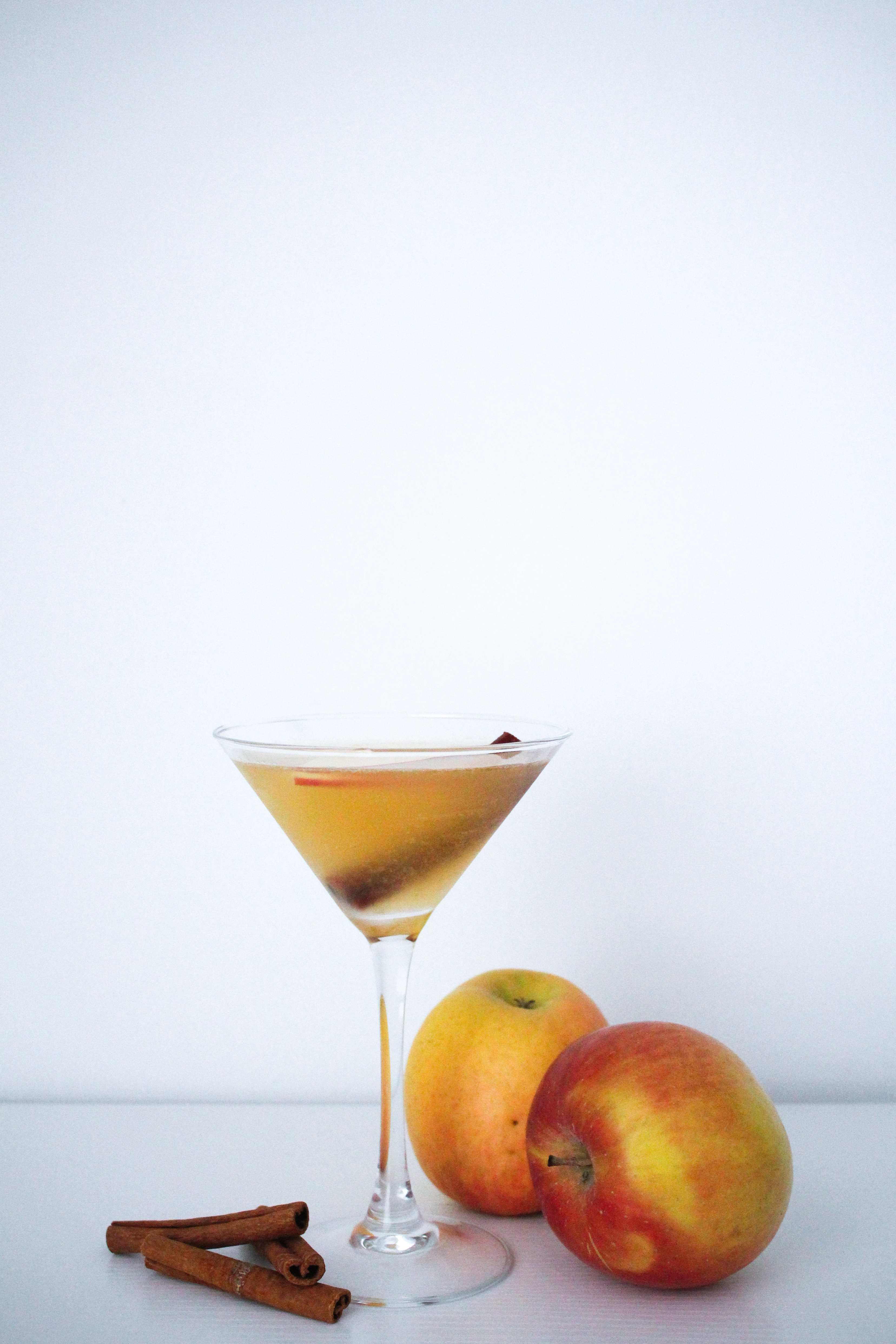 How are we halfway through October already? I know it's so cliche but time really is flying and all I can think about is holiday season.  Our home inspection is complete and we're hoping to get this house on the market sometime next week.  Which means, that we may or may not be in this home past Thanksgiving. Crazy! Planning for the holidays is something I really enjoy doing, but these days we can't plan any further than a couple of weeks in advanced.
Because of the uncertainty of these few months, I feel like it's super important to enjoy the here and now and to fill our home with traditional activities like pumpkin carving, soup making and entertaining!! 
When it comes to entertaining,  I like to have a few cocktails up my sleeve to throw together and make everyone feel festive. To embrace the season we're in, I've felt inspired to make an Apple Spice Cocktail that can be enjoyed warm under a cozy blanket or chilled shared with friends!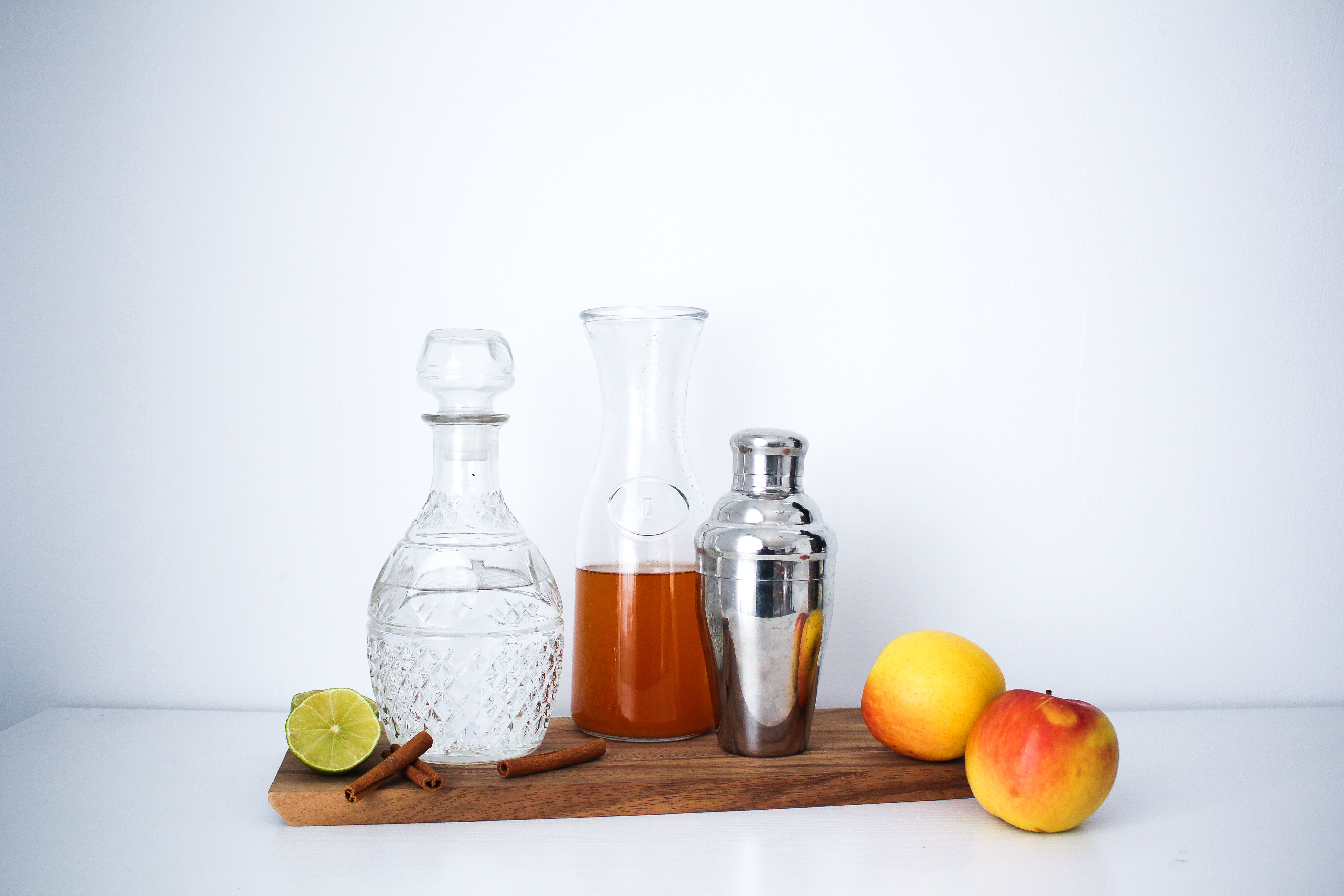 Apple spice cocktail
APPLE SPICE COCKTAIL | A RECIPE
Ingredients
18 ounces apple juice
4 cinnamon sticks
1/4 tsp of ground clove
1/4 tsp of ground ginger
1/4 tsp of ground nutmeg
18 ounces Vodka
6 tablespoons fresh squeezed lemon
ice
12 oz. bottle of sparking water (optional)
apple slices, for garnish
Instructions
In a small saucepan simmer the apple juice, cinnamon stick, clove, ginger and nutmeg.
When it comes to a boil, remove from heat and let steep for 30 minutes.
Chill the mixture for a couple of hours and strain and set the cinnamon sticks aside for garnish.
In a cocktail shaker, shake the spiced apple juice, vodka, lemon, and ice together (work in batches if you need to).
Pour into glasses, add a splash of sparking water, and garnish with apple slices and cinnamon sticks
Enjoy!
http://aleandtere.com/apple-spice-cocktail/