NEW YEAR'S TRADITION | ROASTED TOMATO AND AVOCADO DIP
This shop has been compensated by Collective Bias, Inc. and its advertiser. All opinions are mine alone. #VidaAguacate #TusFiestas #CollectiveBias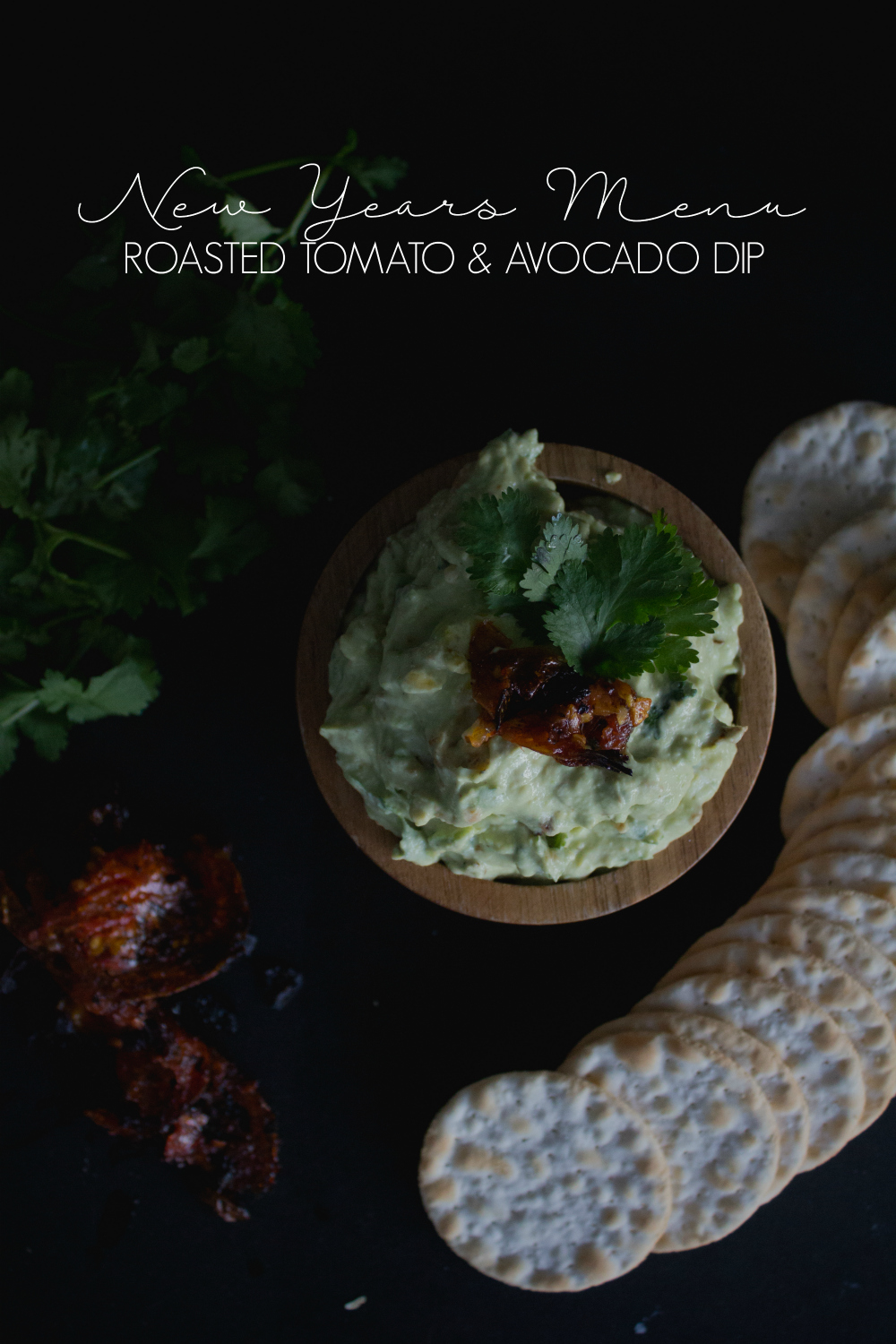 There's no party like a New Year's party, and over the years, Alex and I have become experts at throwing the ultimate New Year's bash. When we put a menu together, we like to keep it simple but meaningful. We often gravitate toward finger foods that tell a story, and when our guests are mingling, they are able to taste a little bit of who we are on a plate. This year, we are making our Roasted Tomato and Avocado dip. I've shared before that Alex grew up eating tomatoes. His mom still sets out a plate of tomatoes during every meal. I, on the other hand, grew up eating avocados. My mom would stick avocados in our arepas, make avocado salads for dinner, and even serve them on a plate sprinkled with salt for an afternoon snack.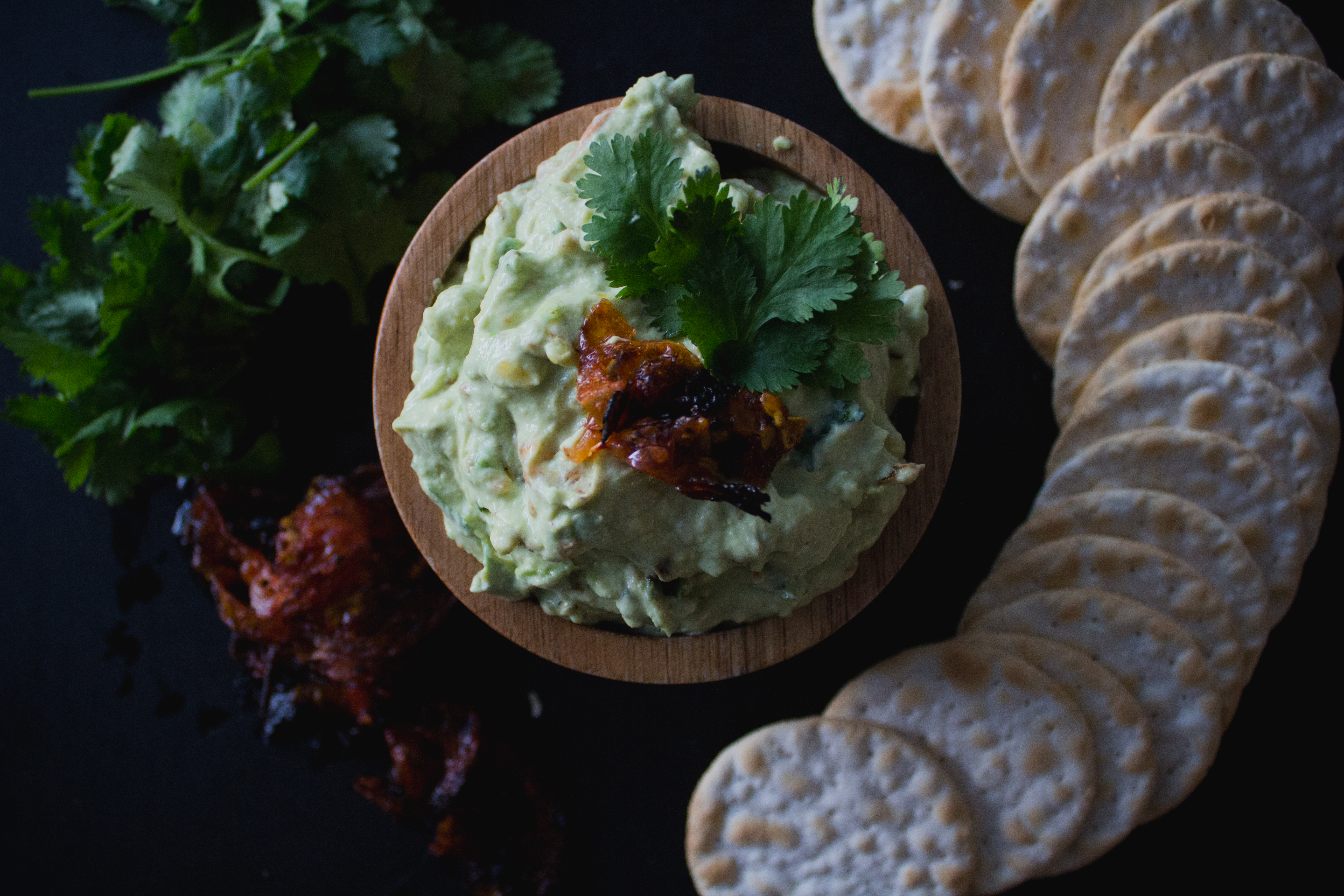 I wanted to incorporate stories of our upbringing at our party, and making our Roasted Tomato and Avocado Dip using Avocados From Mexico was just the way to do that! This way, when our guests taste our food, they'll also get a little glimpse of our heritage and of who we are.
This Roasted Tomato and Avocado Dip is really simple to make. And because Avocados From Mexico are a powerhouse of nutrition and always in season, you can serve this dip at your dinner table all year long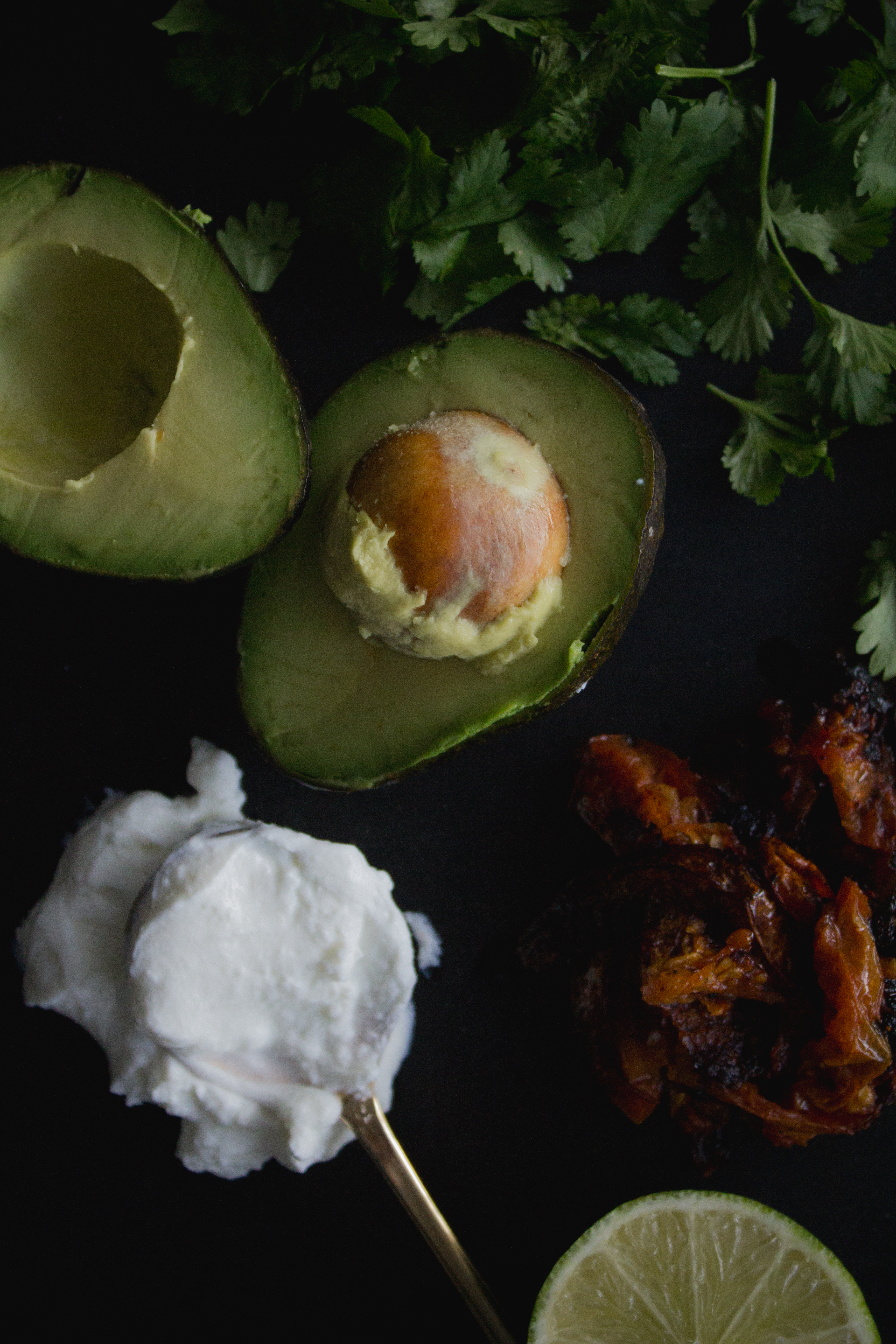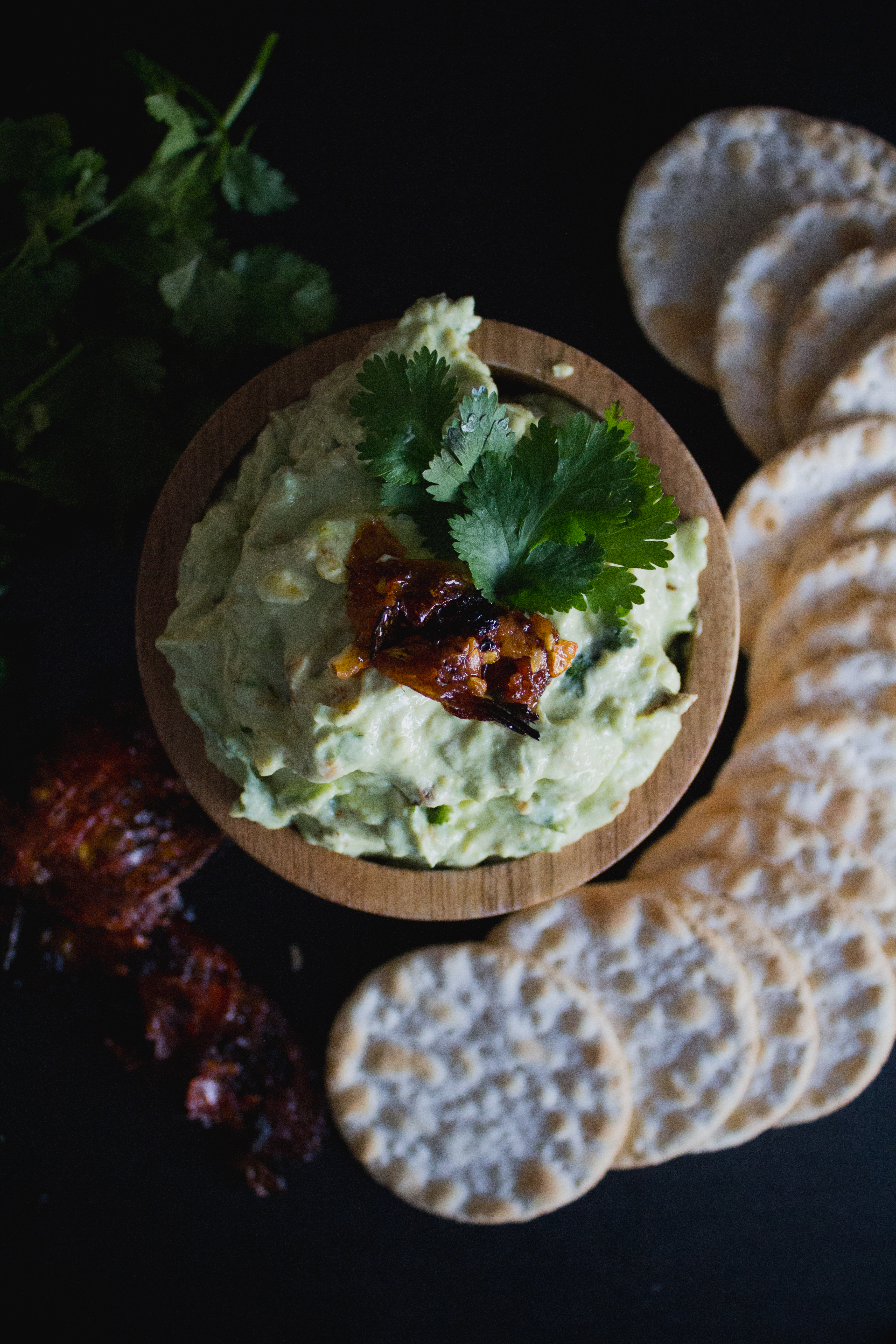 Ingredients
4 vine-ripened tomatoes (or whichever tomato you have handy)

Olive oil

1 teaspoon sea salt (adjust to taste)

3 avocados (I love using Avocados From Mexico. They are always fresh, always delicious, and always in season.)

2 tablespoons Greek yogurt

3 tablespoons chopped fresh cilantro

3 tablespoons lime juice

1 clove of garlic, minced

Freshly ground pepper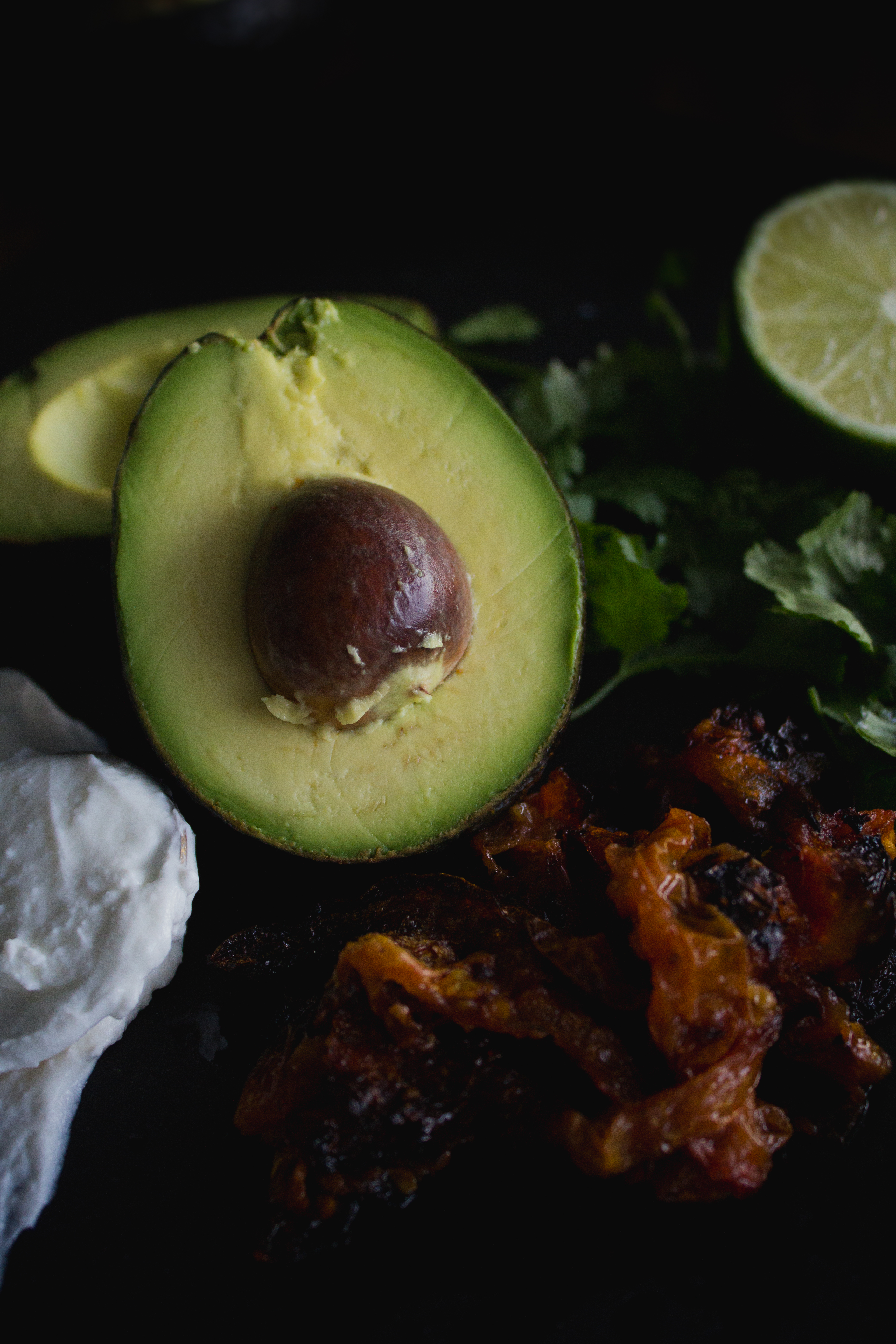 Roasted tomato
Directions
Preheat the oven to 275 degrees. Slice the tomatoes in half vertically. (You can slice a little piece off the bottom to help the tomatoes sit upright. If using bigger tomatoes, slice them in thirds, but make sure all slices are about the same width). Rub olive oil on both sides of the tomatoes and line them along a baking sheet and sprinkle sea salt over them. Bake for 4 to 6 hours or until they look sun-dried. After they are finished cooking, place them in an airtight jar and cover with olive oil.
Avocado dip
Directions
Pit and peel avocado and place it all in a medium bowl and mash. Add the Greek yogurt, cilantro, lime juice, garlic, salt, and chopped up roasted tomato and fold all together. Let sit in the refrigerator for at least 1 hour for all of the flavors to marry.
Serve with chopped roasted tomato as a garnish and dip in crackers, vegetables, or even your favorite meats!
You can check out Vida Aguacate for more information on Avocados From Mexico. And for more recipes and different ways to incorporate avocados into your daily meals, you can check it out here.
Also, interested in a sweepstakes that's just way too good to pass up? Check this one out!
#VidaAguacateSweepstakes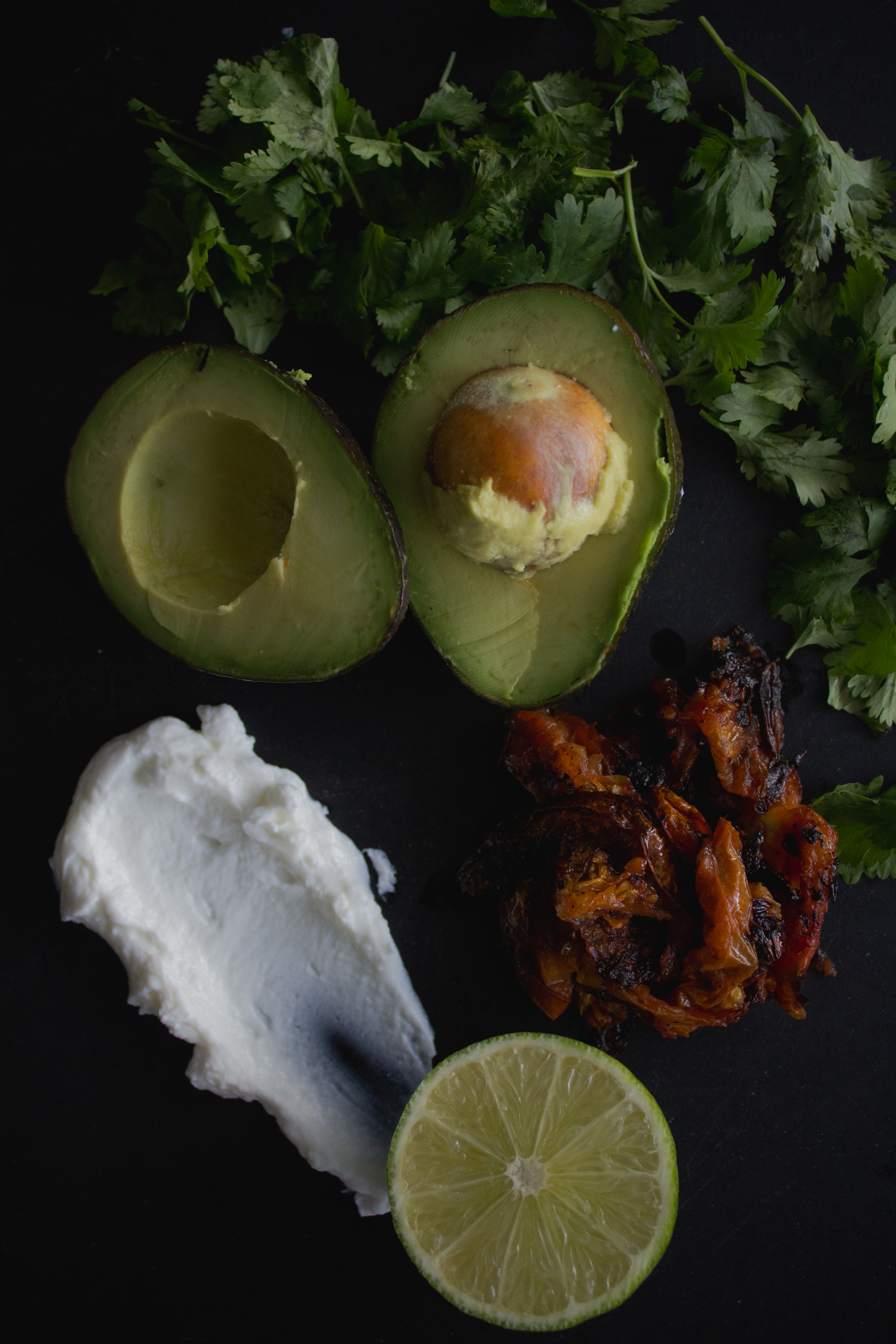 ---