best christmas cookies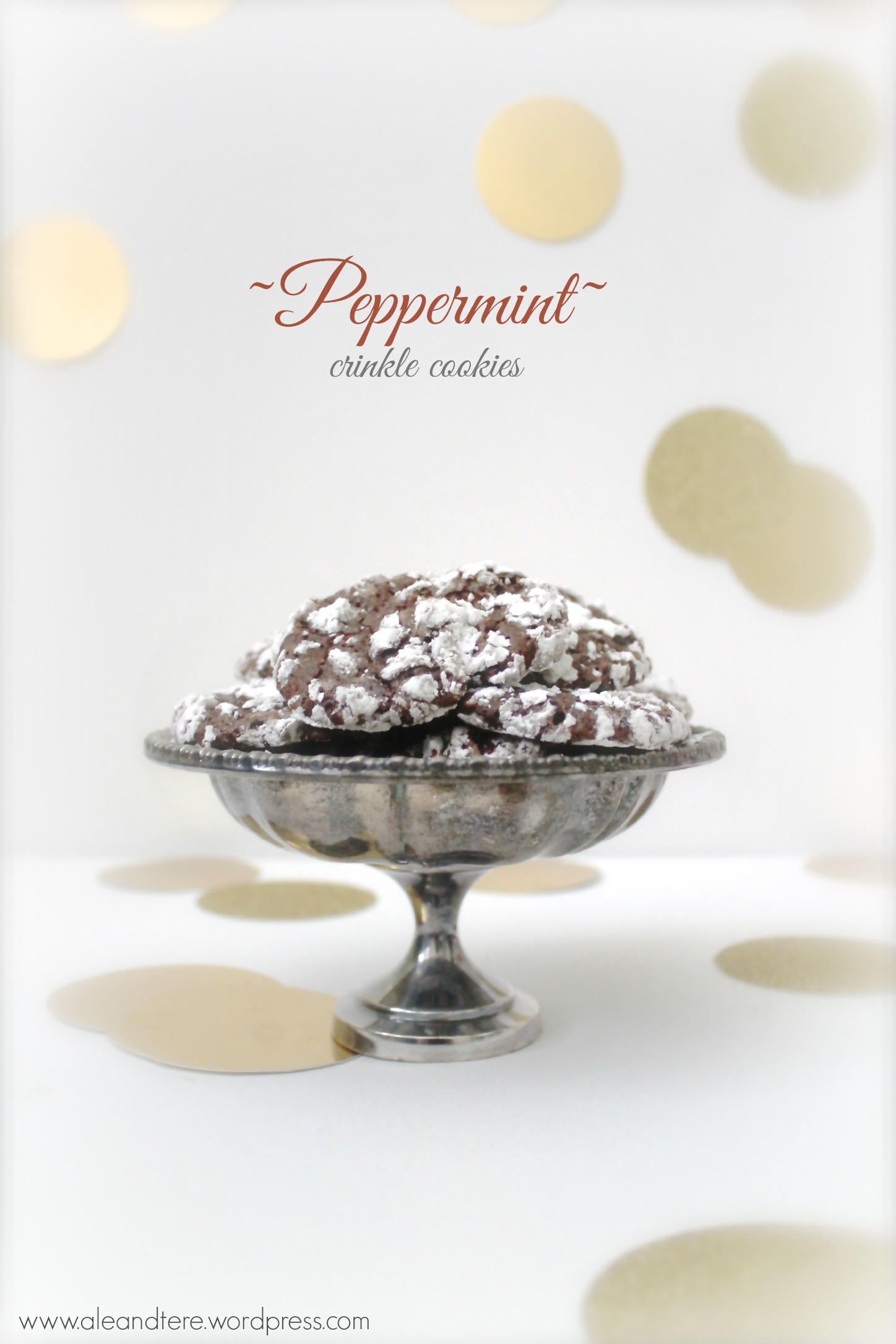 We're huge fans of peppermint at our home.  currently we have a pantry stocked with chocolate mint covered pretzels and the most amazing peppermint bark hot chocolate that Alex surprised me with after my finals last week AND I'm pretty sure we have managed to deplete our local starbucks of their peppermint mocha lattes (maybe not but you get my point)
so to whomever had the great idea of adding peppermint to chocolate… we thank you.
gracie and i thought it fitting to add some cookies to our peppermint collection and these crinkle cookies are perfect.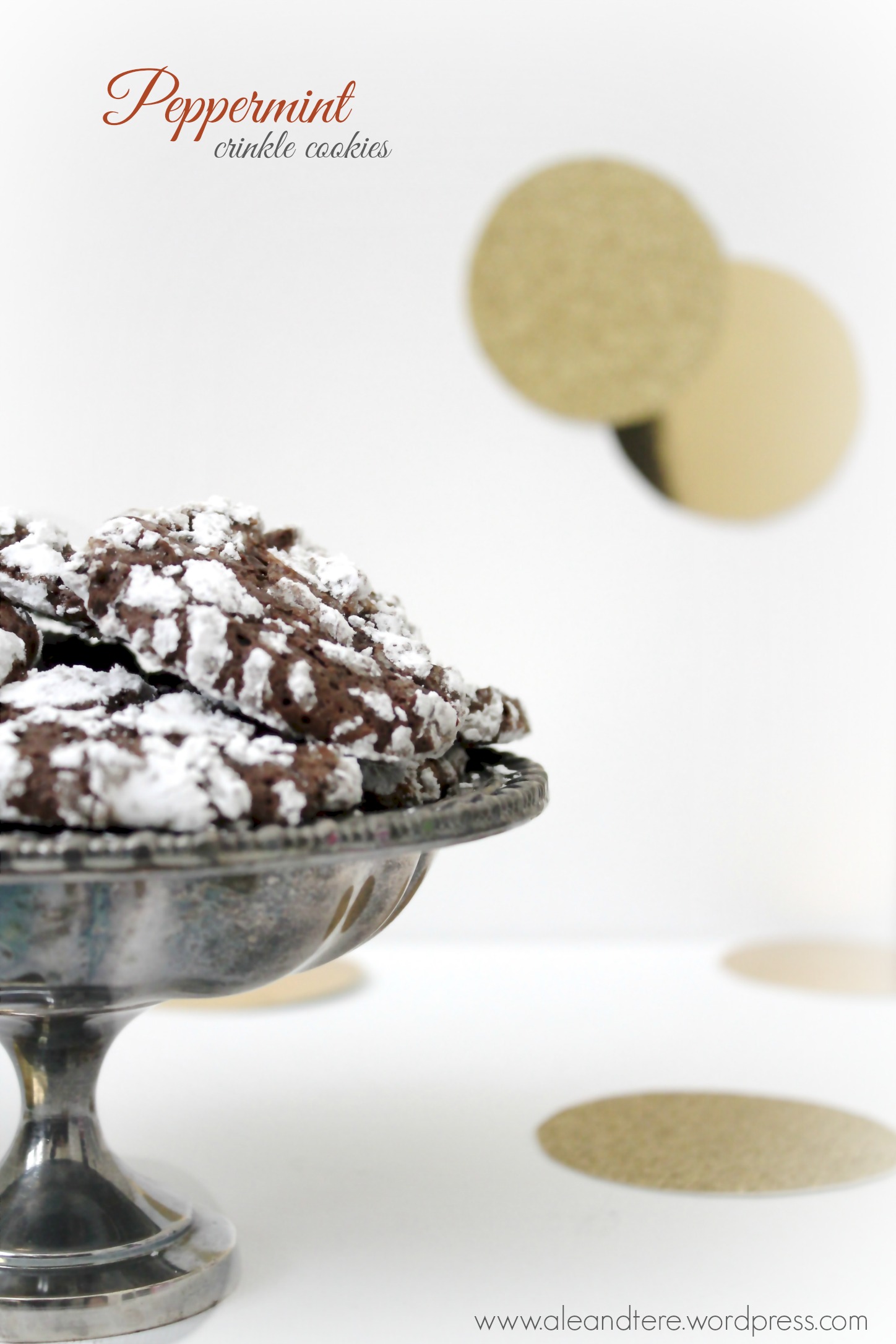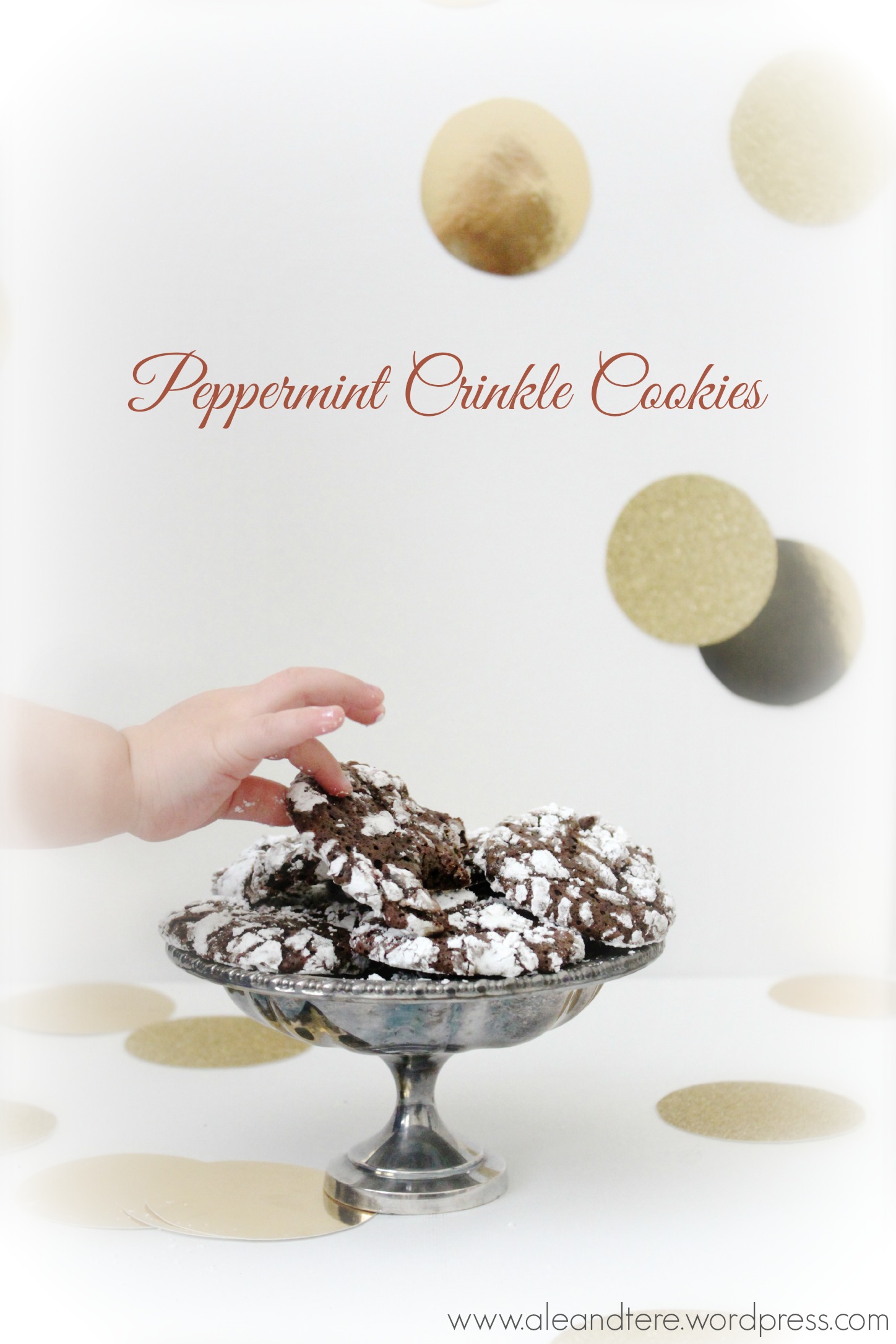 peppermint crinkle cookies
ingredients
1/3 cup all-purpose flour
2 tablespoon natural unsweetened cocoa powder
7 oz. chocolate
2 tablespoon unsalted butter
1/4 cup Nutella
2 large eggs
1 egg white
3/4 cup sugar
1teaspoon peppermint extract
1 cup confectioner sugar
Heat oven to 350 degrees. Line baking sheet with parchment paper
Mix the flour and cocoa in a bowl, whisk together and set aside
Add the chocolate, butter and Nutella in a small sauce pan over low heat and stir until ingredients are melted and combined and set them aside
Beat the eggs, egg white and sugar in a bowl and until the mixture is light in color and thick.  Add the peppermint extract and combine.
Fold the chocolate mixture into the egg mixture until combined and then fold in flour mixture until no streaks appear
Chill dough for 1 hour (this makes it easier to coat with the powder sugar)
Place confectioner sugar in a large bowl. Remove chilled dough, using a spoon and drop dough into bowl with confectioner sugar (make sure you work fast and cover the cookies completely) Place the dough balls on parchment lined bake sheet one inch apart.
Bake at 350 degrees for about 10-12 minutes.
Let cool for 1-2 minutes. I never need to press the cookies flat but if yours come out a big bubbly press them down a little bit with a spatula.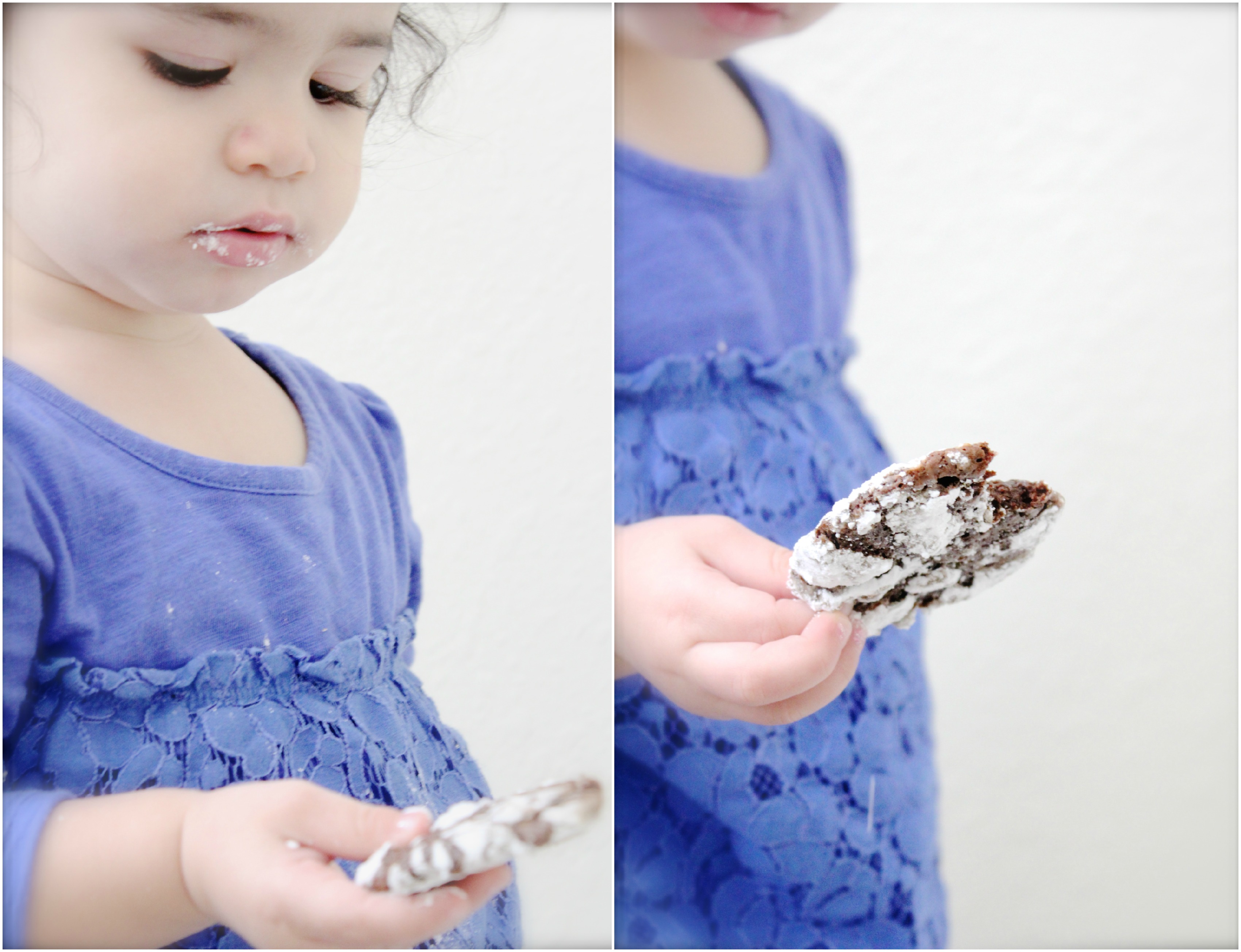 recipe from bakers royale
---