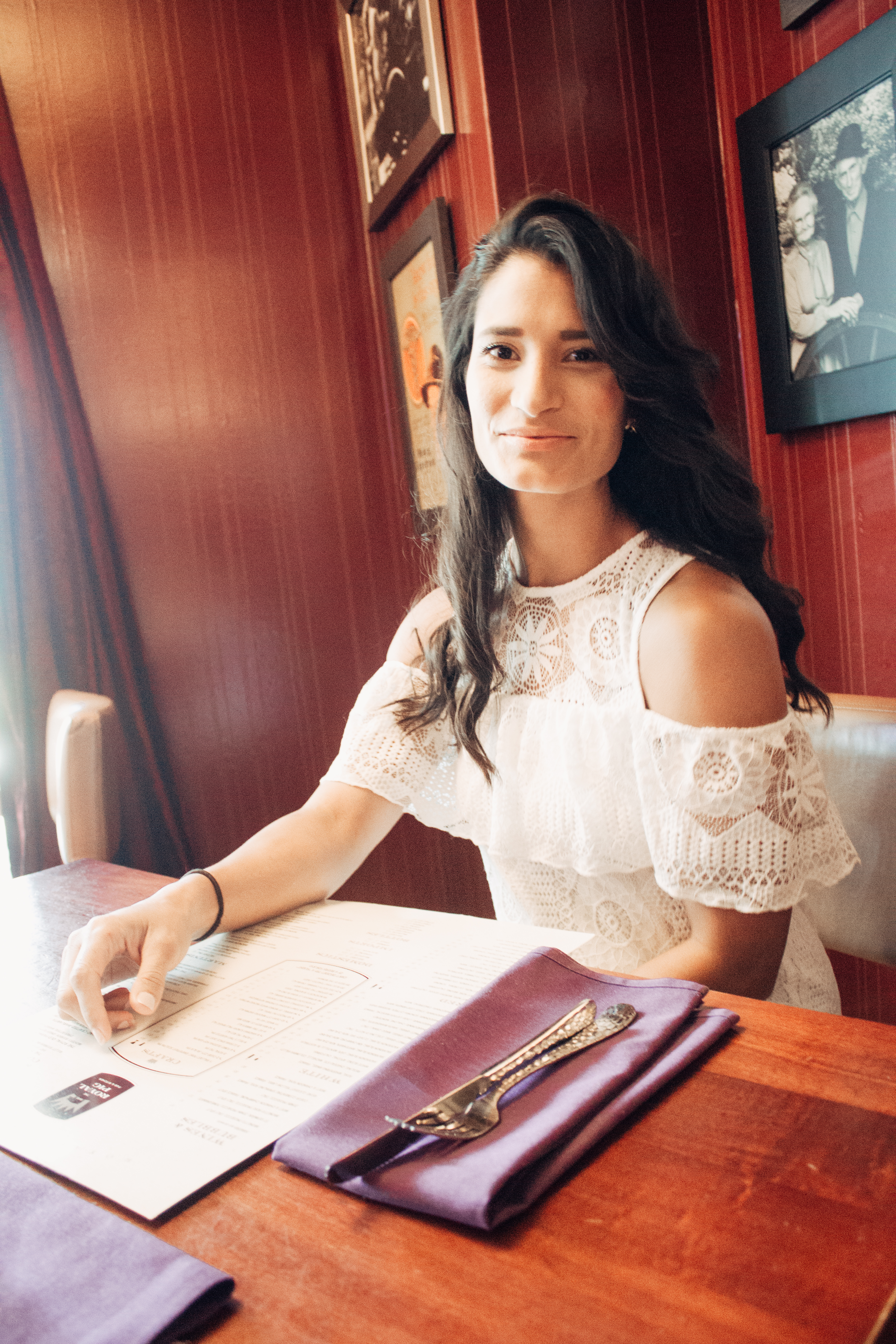 One of the things we were looking forward to most during our Florida vacation was visiting some of our favorite restaurants. The Royal Pig Pug was absolutely one of them. Alex and I love everything about this place. From their burgers, to ribs, to their apps and their schooners, we have worked our way through their menu and have never left disappointed.
Not only is the food delicious, but the atmosphere is so much fun. As soon as you walk in, you feel like you've walked into an old school pub, with vintage lighting, black and white portraits throughout, and brick walls. The  ambiance is just the beginning and it sets the stage for the amazing food that you are about to enjoy.
We had an opportunity to speak to Chef Stanton whose fun personality is a reflection of his food. He described his dishes as upscaled southern food and praised his staff for all of their hard work day after day.  He was kind enough to check in on us a couple of times throughout our meal and was pleasantly surprised to see that Alex finished his entire plate of "Porchetta."  Honestly, it was so good, it didn't stand a chance.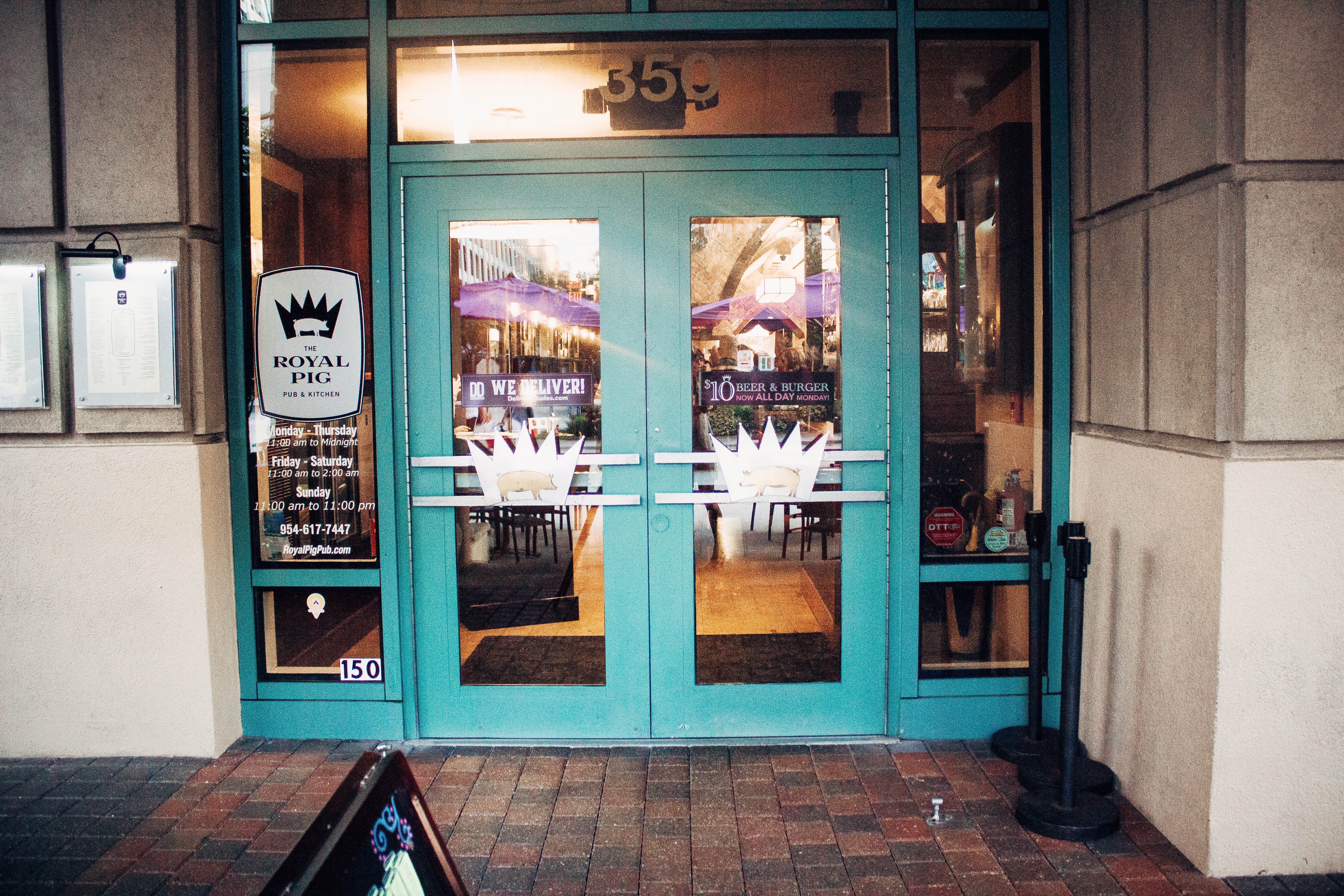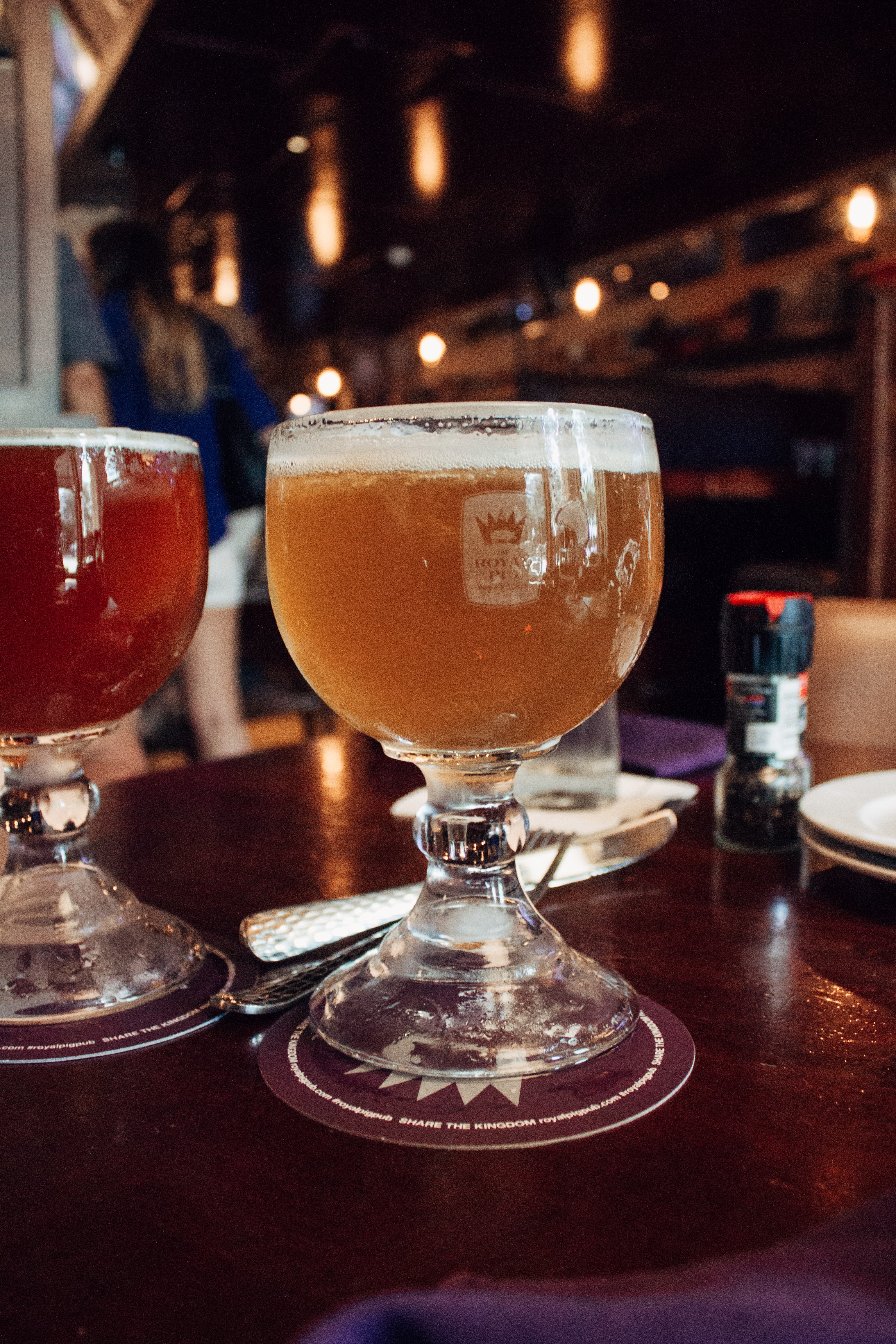 They offer a wide selection of signature cocktails.  We have enjoyed some of them in the past, however Alex and I started off with their craft beers. I ordered their Funky Buddha Floridian Hefeweizen and Alex had their Kentucky Bourbon Barrel Ale.  Both were exceptional and they were served in their 16 oz frosted goblets.  Also, the best way to enjoy your beer, is to drink it out of one of these frosted vessels!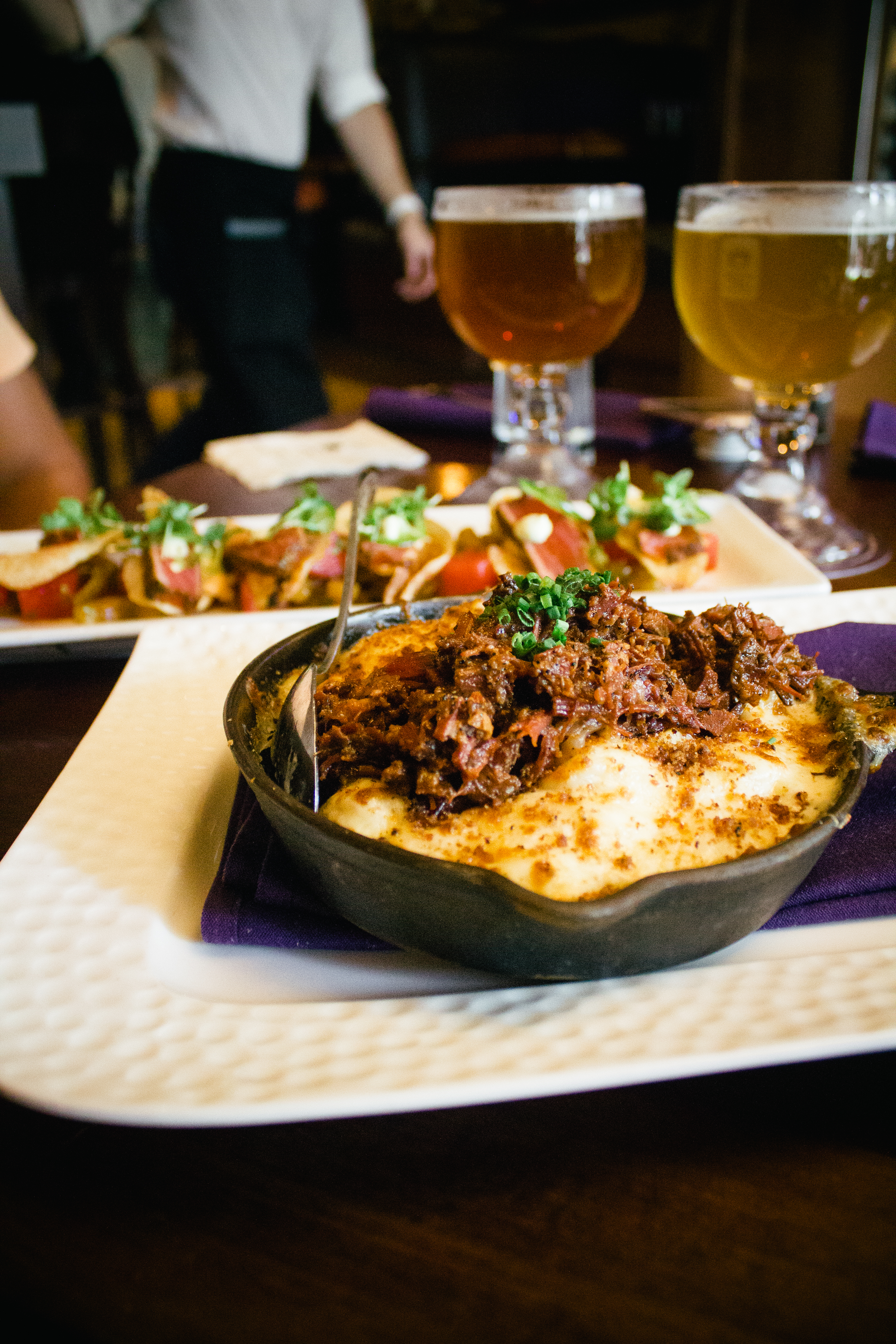 For appetizers, there was no way we were going to let their award winning Mac & Cheese pass us by. It was voted 2016 best of South Florida and it definitely lived up to the hype.  The Mac & Cheese comes loaded with cheddar, parmesan, chihuahua cheese, their house tasso, and andouille bread crumbs.  To make it even more amazing, they topped it with a mountain of the best brisket I ever did taste.  It was out of this world.   We also ordered their Blackened Ahi Tuna.  Slices of Ahi tuna blackened, served on top of their house potato chips, truffle ponzu, cucumber watermelon kimchee, and their bacon fat avocado mousse.  It was such a creative way to serve the Ahi tuna and it was perfect for sharing and fun to eat.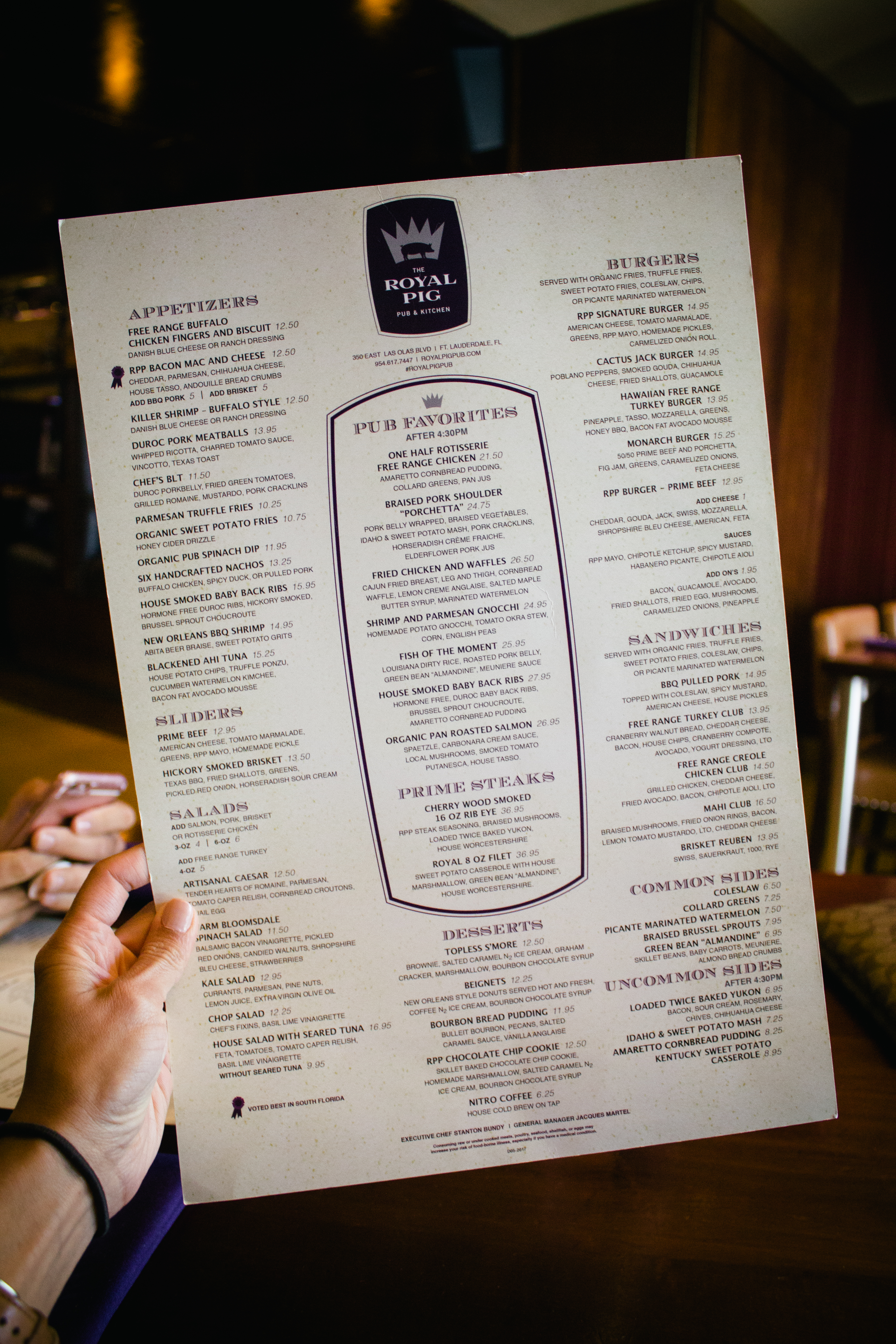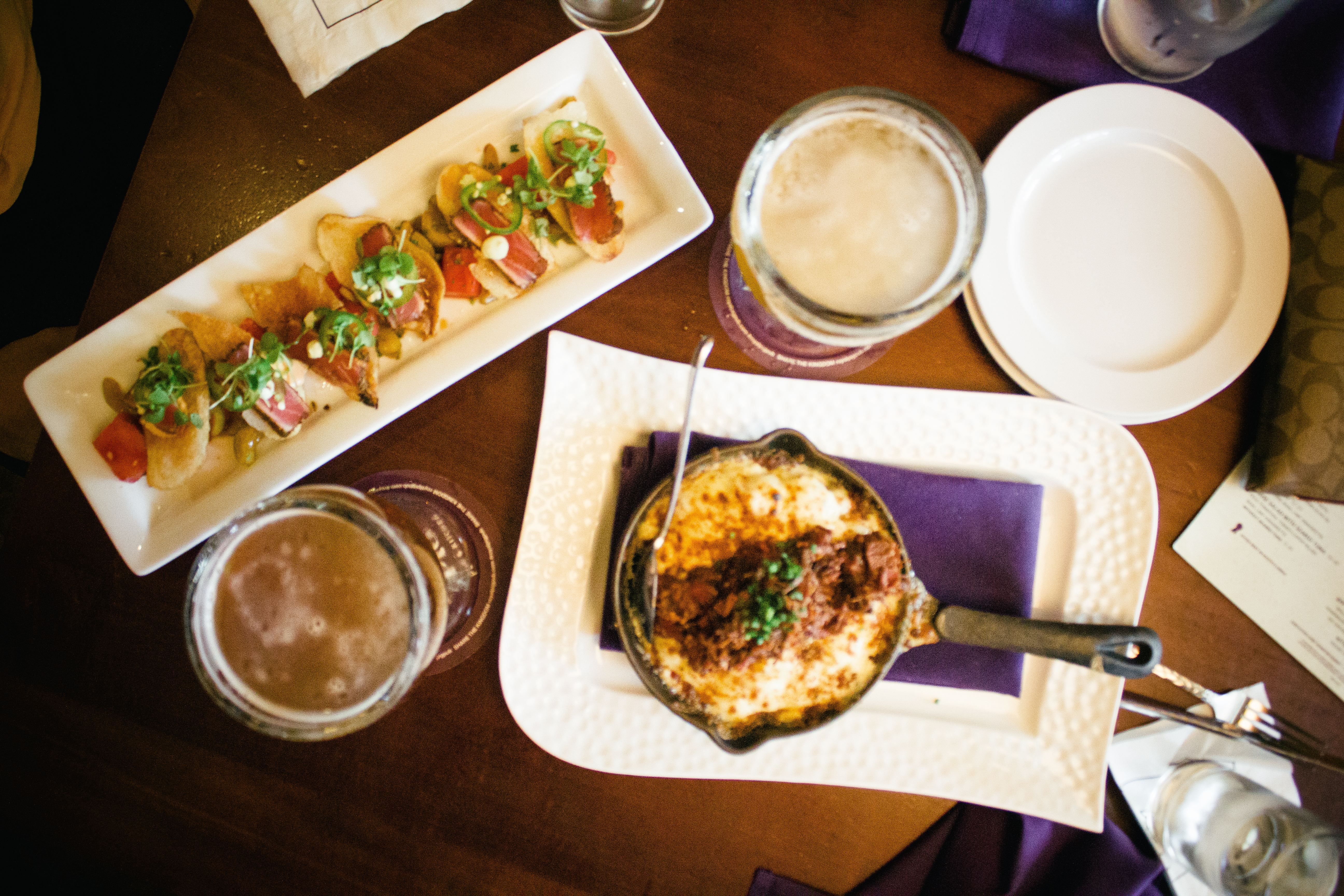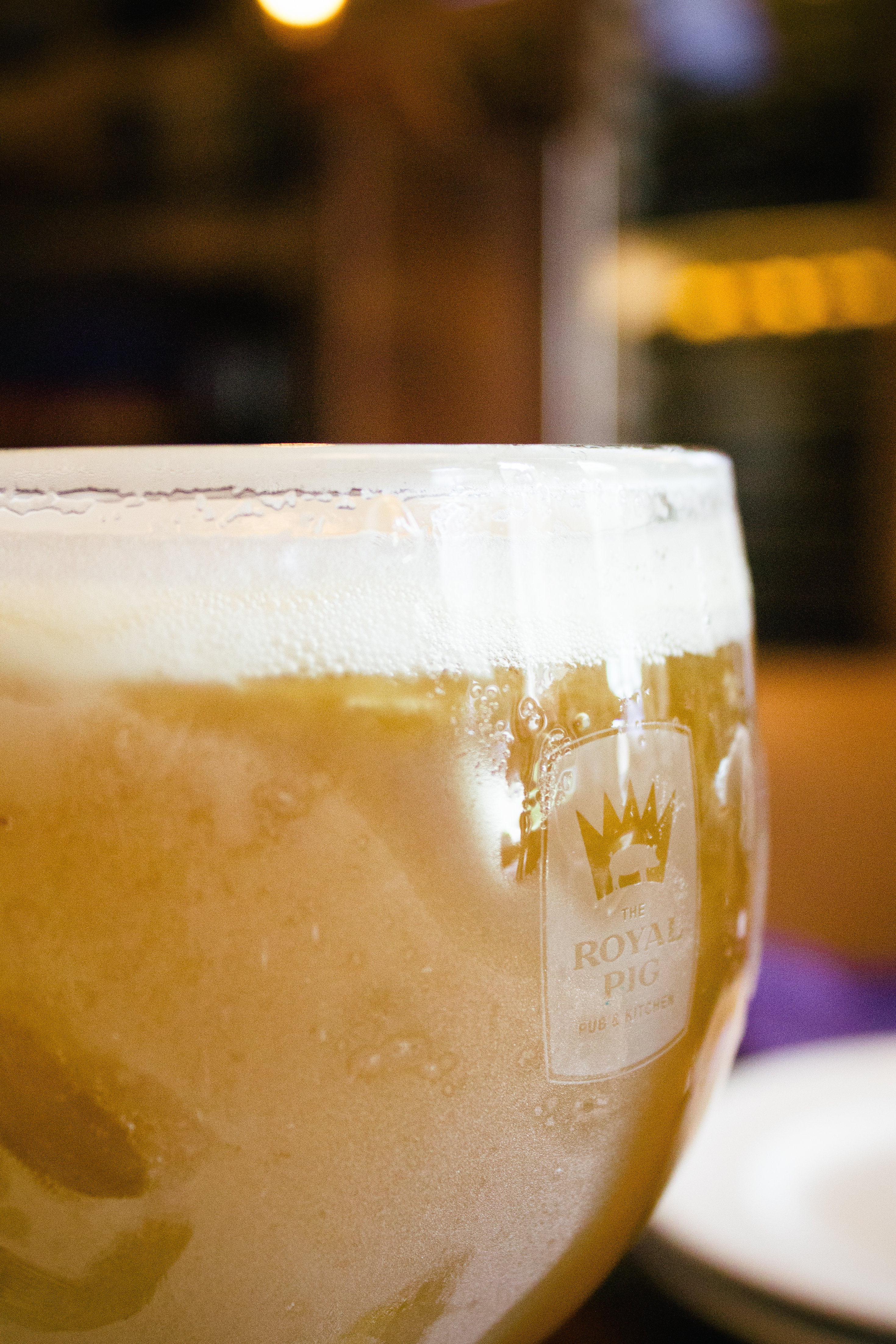 Check out the frost!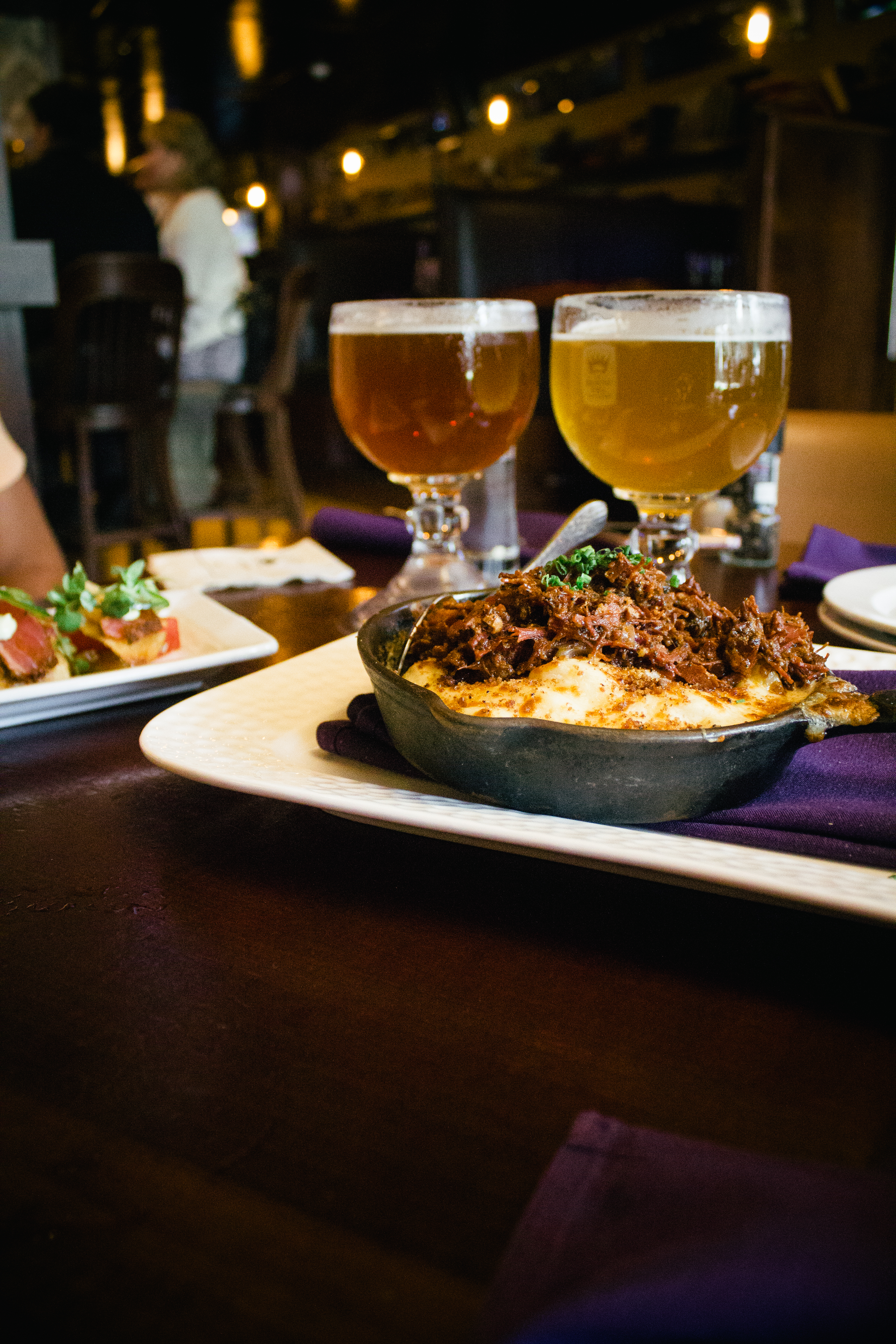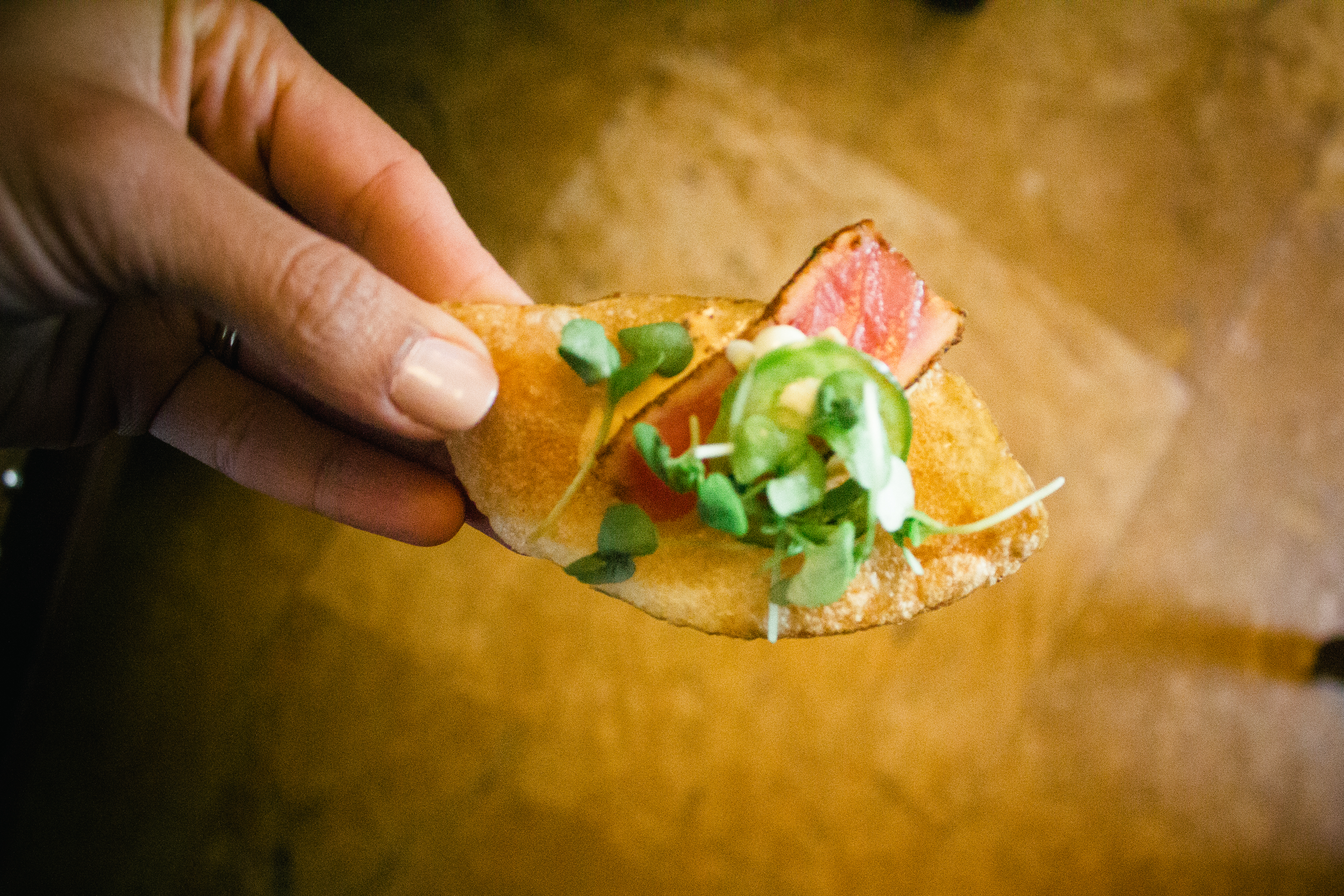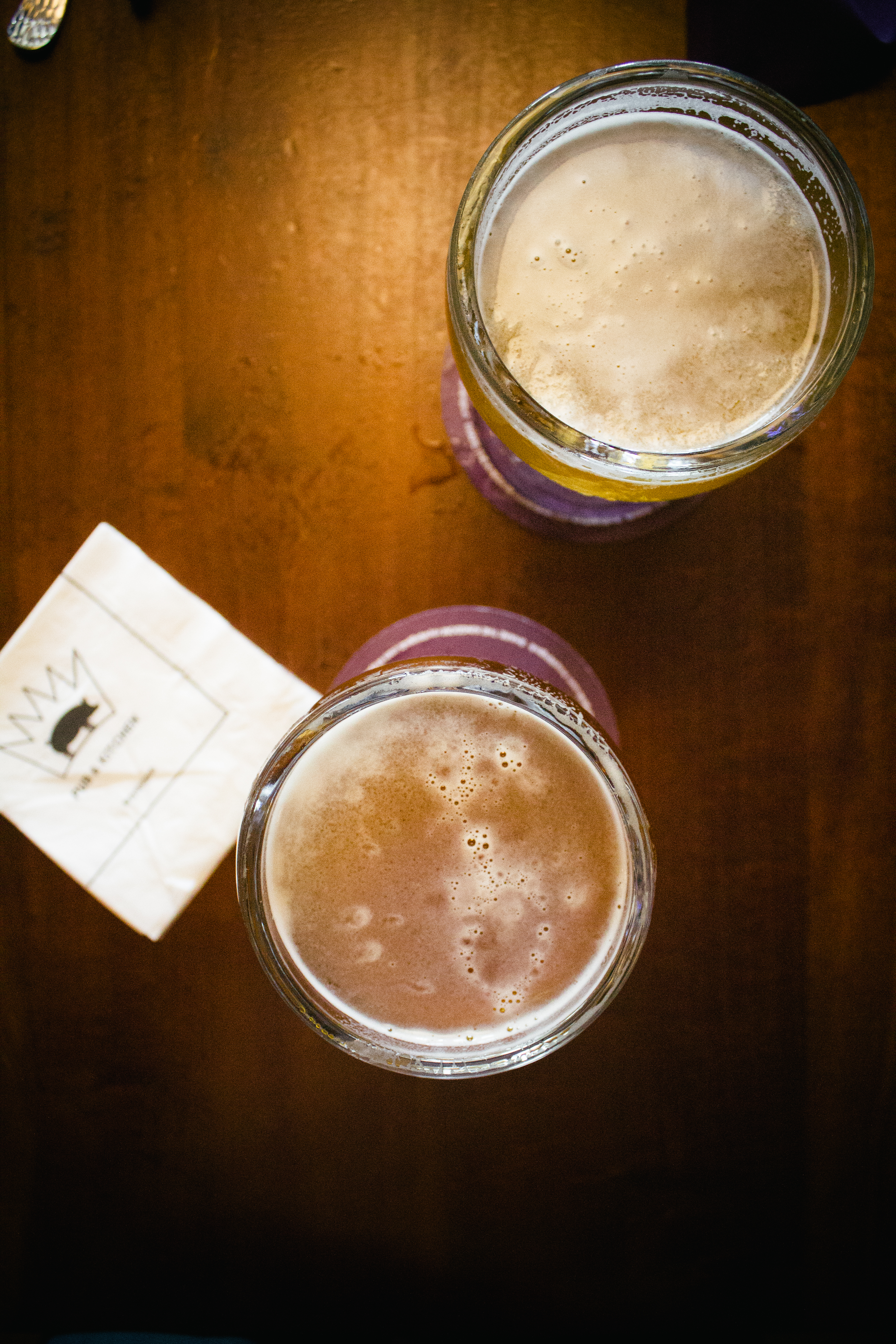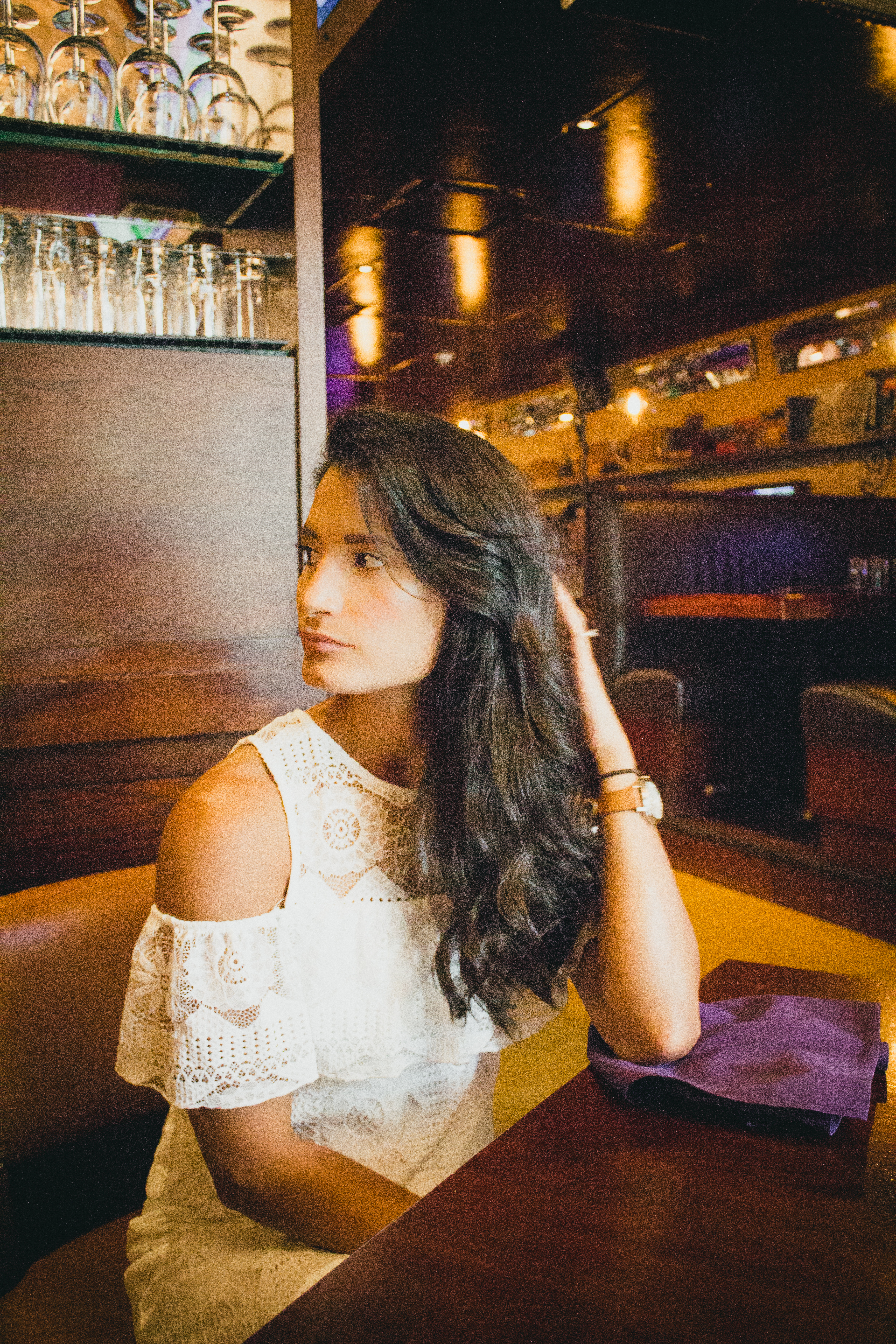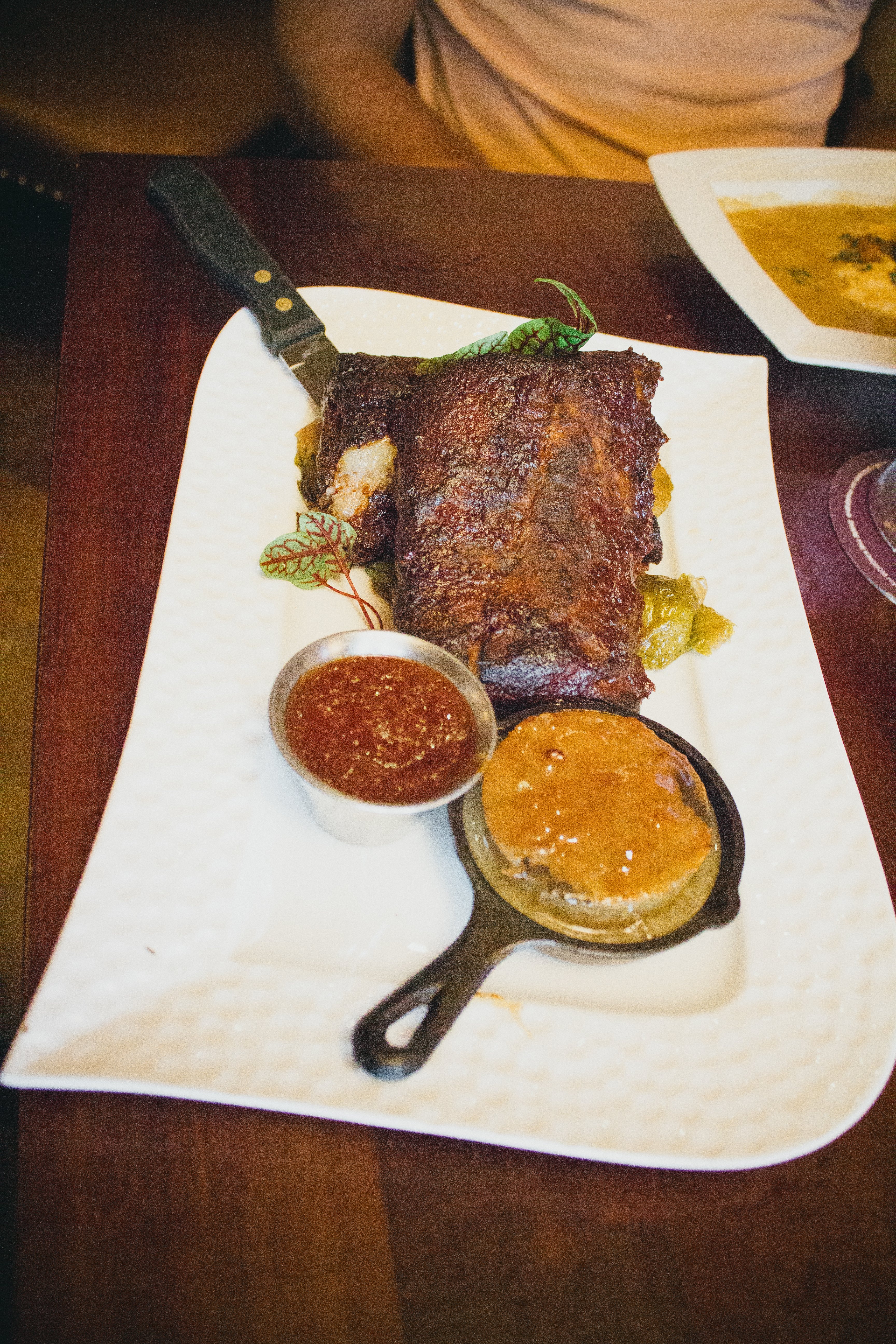 Our main course was as incredible as we had hoped. I was a little hesitant to order their House Smoked Baby Back Ribs, because I was wearing a white dress.  However, I quickly overcame my fear and went for it!  Every bite was better than the last.  Chef Saton serves hormone-free Duroc baby back ribs with brussel sprout choucroute, and the most dense and flavorful amaretto cornbread pudding.  Alex ordered their Braised Pork Shoulder "Porchetta" and he just kept asking me why he never ordered it before.  It was an experience watching him work through his dish.  They served a pork belly wrapped pork shoulder with braised vegetables, Idaho & sweet potato mash, pork cracklins, horseradish creme fraiche, and elderflower pork "jus" that disappeared before our eyes.  It was garnished with micro-greens and it was cooked perfectly. There was a moment during our meal where Alex and I just sat in silence and enjoyed our food. We put our phones and camera down and didn't say a word.  We took it all in.  The flavors, the atmosphere, each others company.  It was perfect in every way.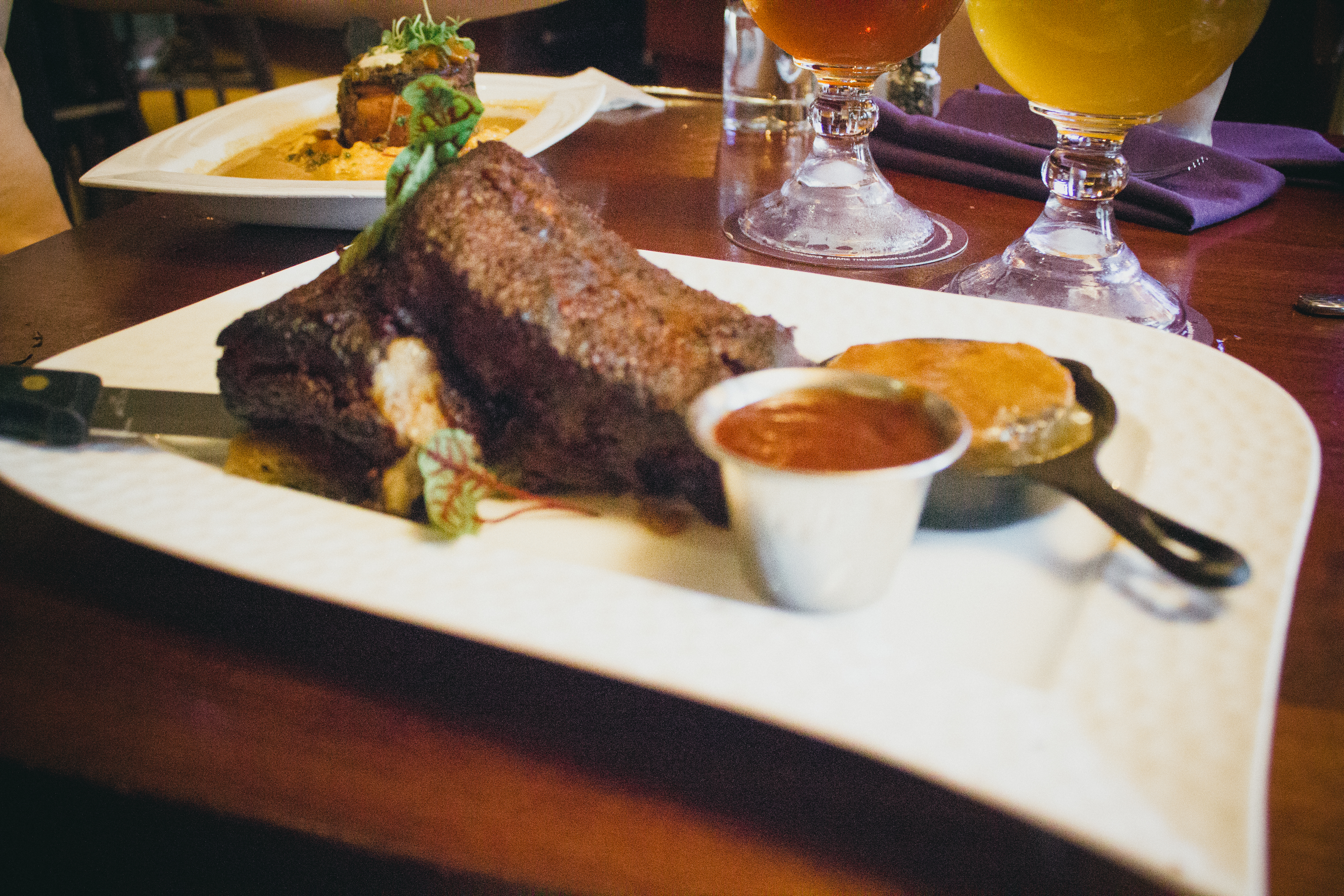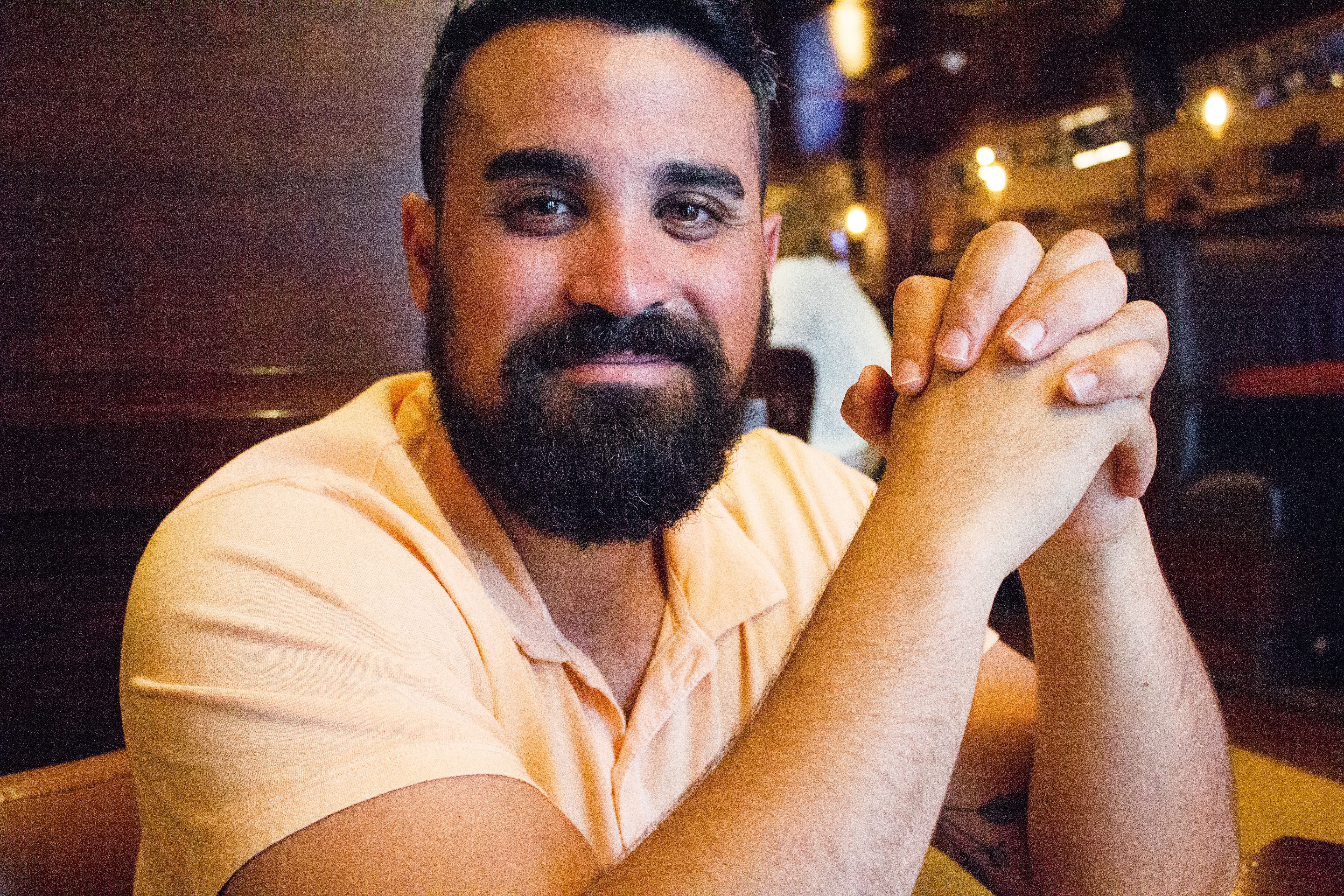 I don't think I'll ever get tired of sitting next to this guy.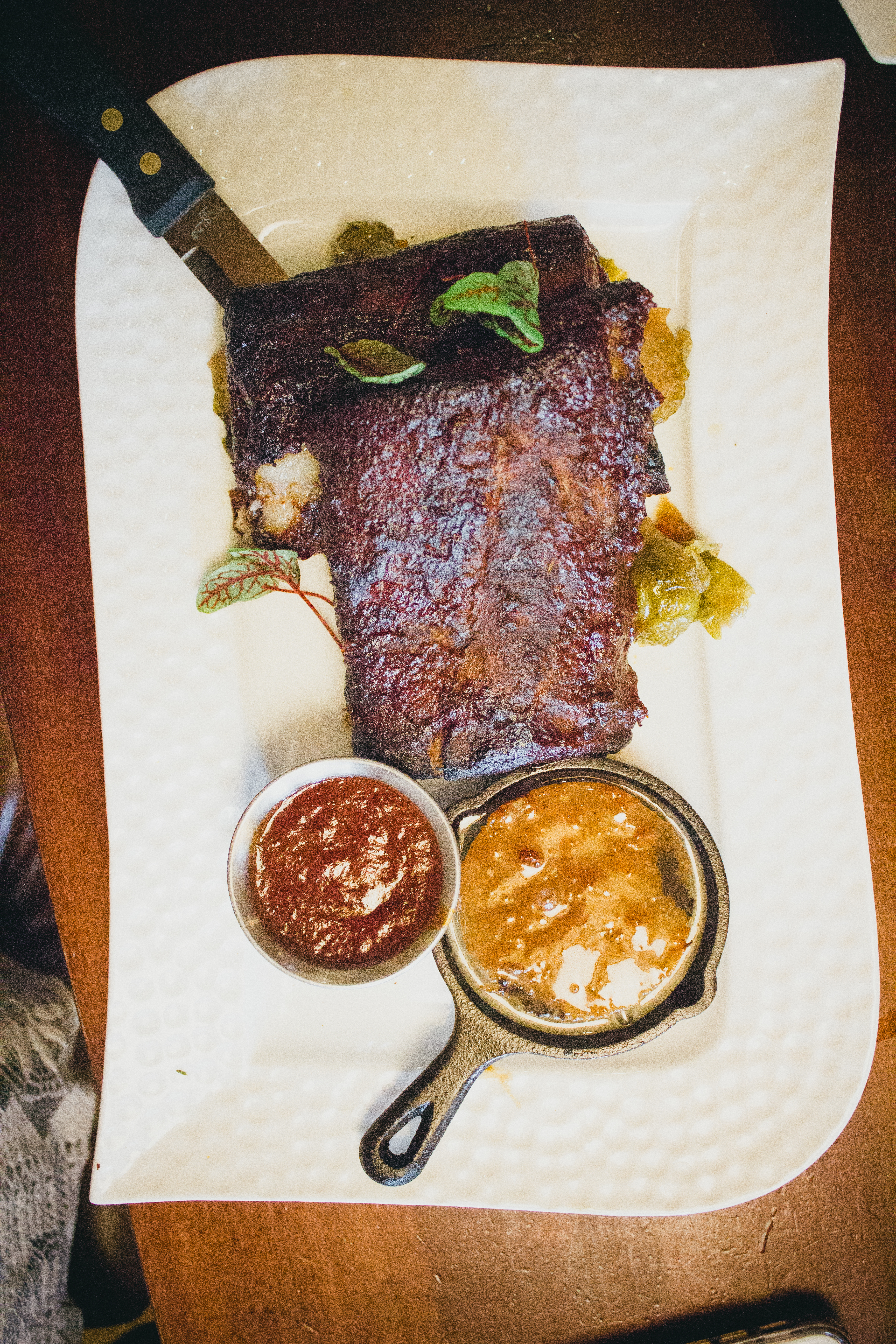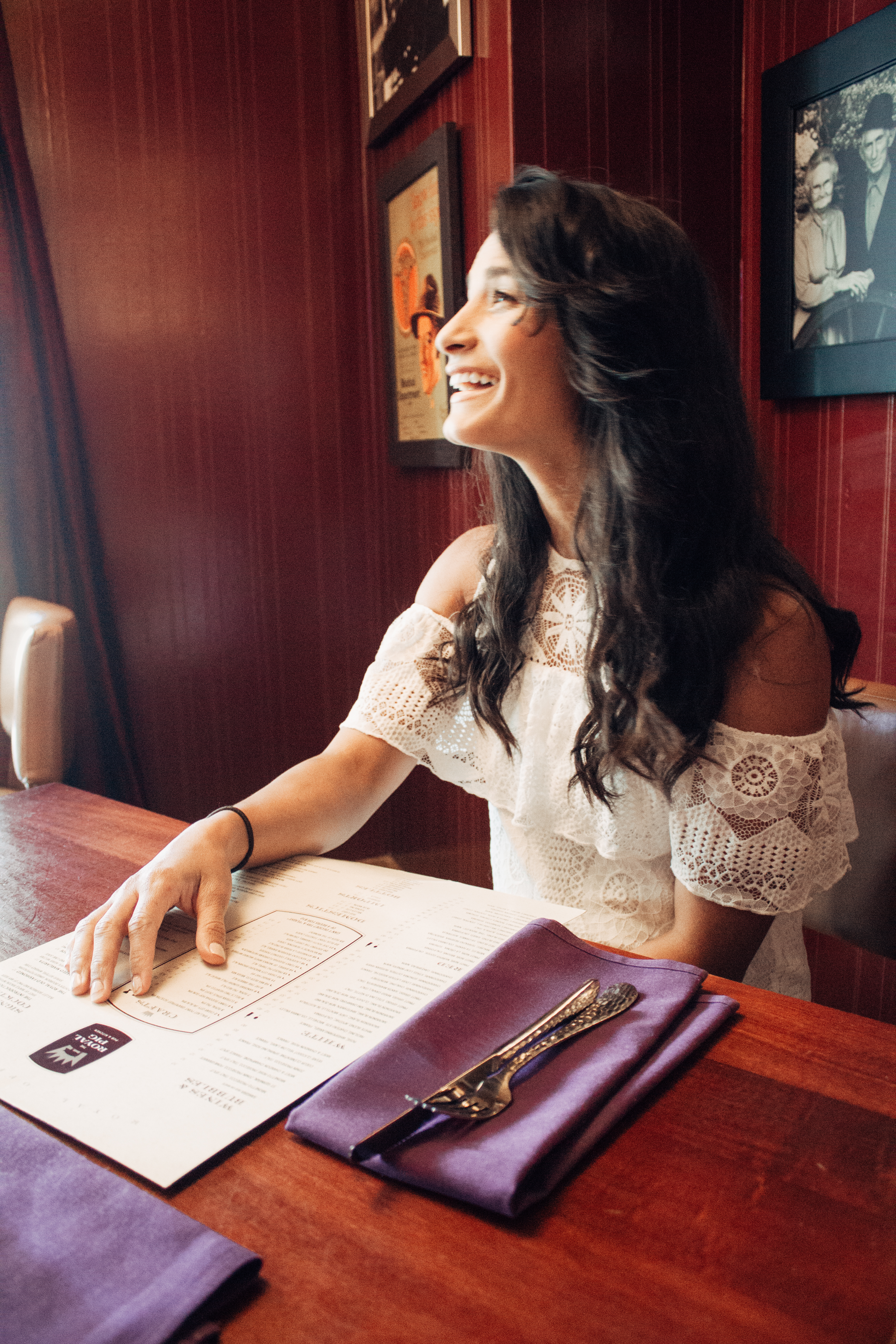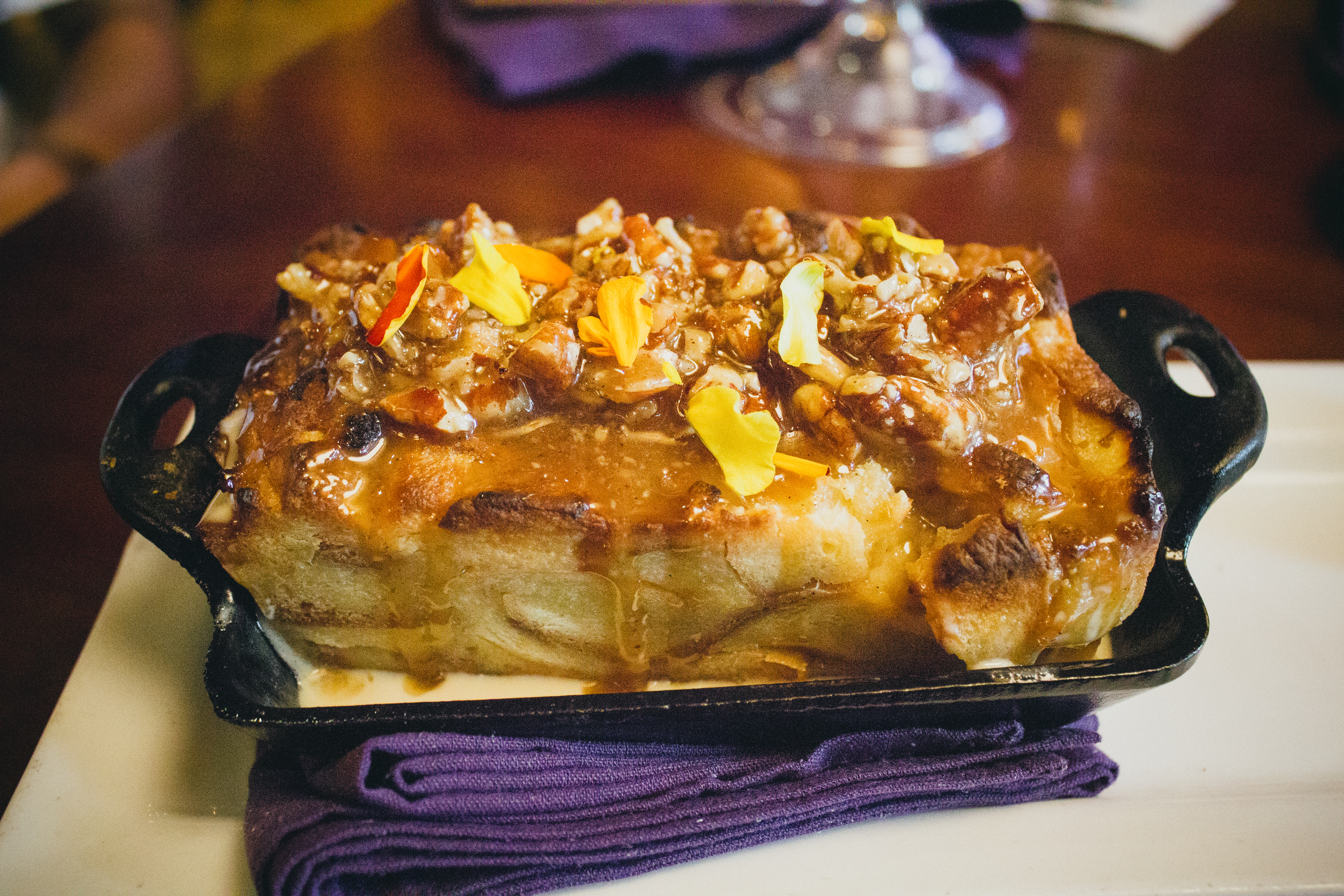 I thought about ordering cake, considering we were here for my birthday dinner. However, I couldn't pass up their Burbon Bread Pudding, made with Bulleit Bourbon and pecans all drizzled with a salted caramel sauce.  There's also a vanilla anglaise that is spread over the top of the entire dessert that I may or may not have stuck in my purse. Just kidding I didn't, but it was so good!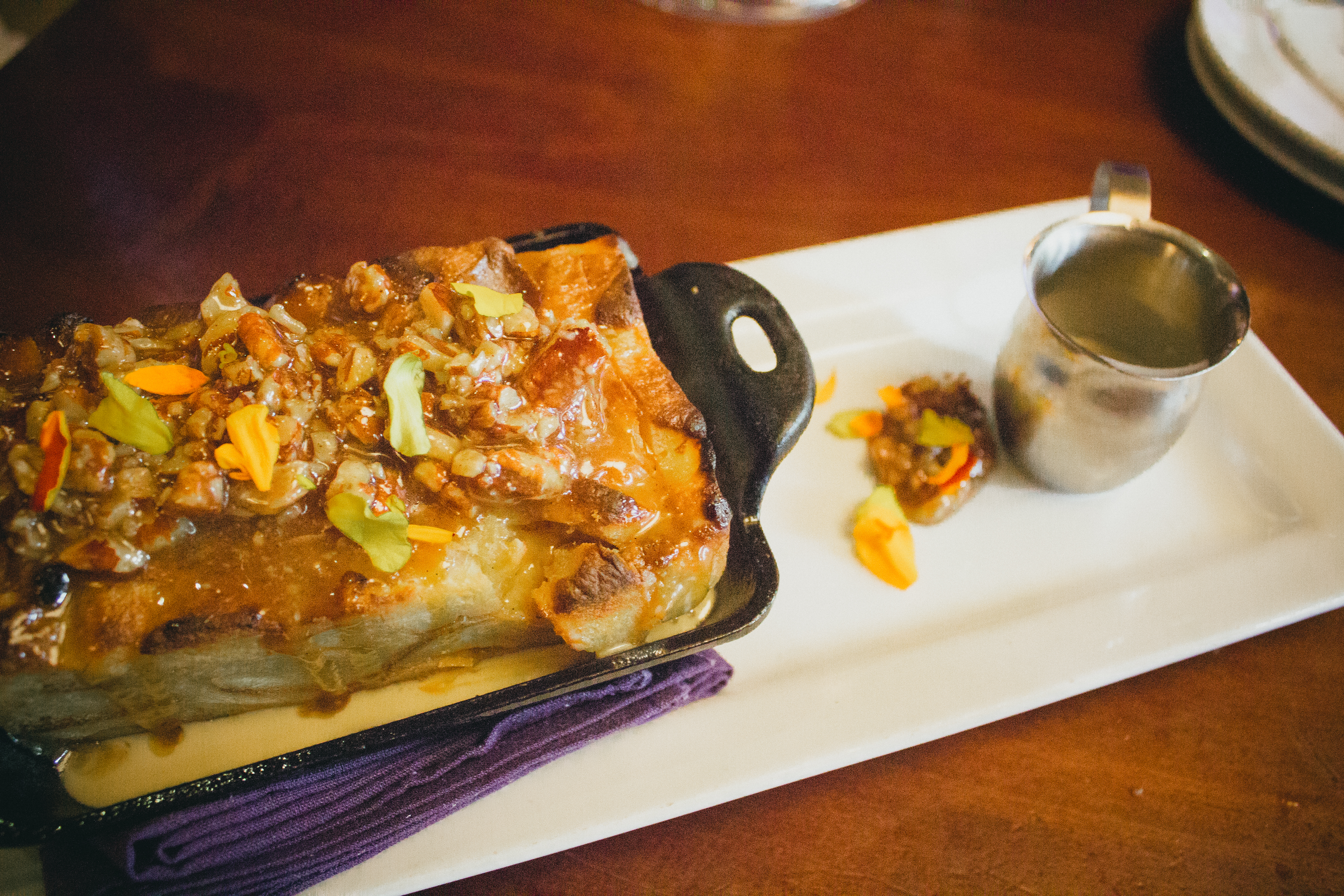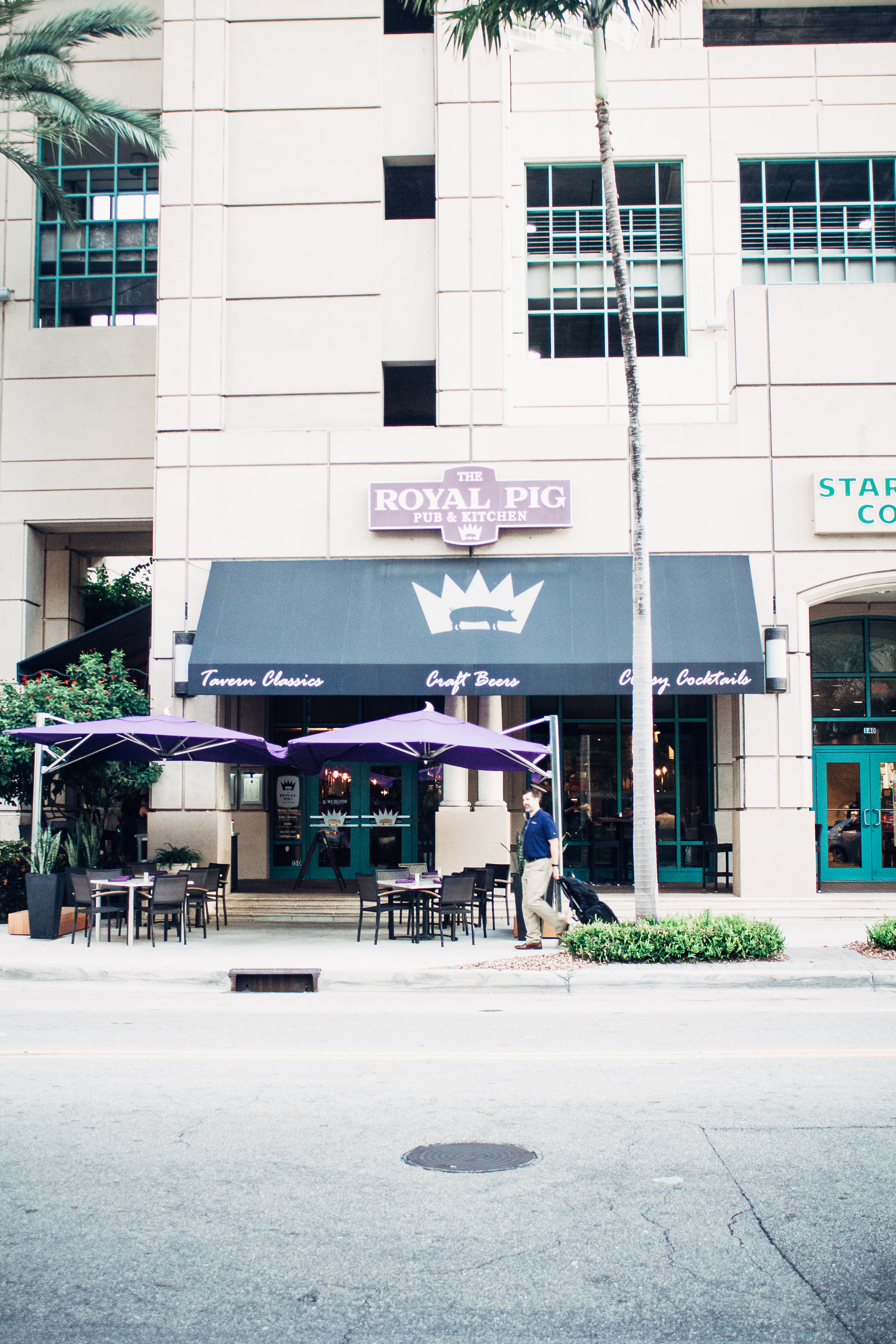 I am really looking forward to visiting The Royal Pig Pub again.  We had such a great time and the service was incredible. If you go, and you should, ask for Shawn… he was knowledgable and such a great server.   Here's to birthday dinners, amazing food and visiting our favorite restaurants!
The Royal Pig Pub
350 E Las Olas Blvd Ft. Lauderdale, Florida
954-617-7447
//Disclosure:  This post was sponsored by The Royal Pig Pub.  However, all thoughts and opinions are my own.  Thank you guys for supporting our sponsors and for all of your support!!!!