I am SO excited about this giveaway for you! I have teamed up with several wonderful businesses and artists to bring you an assortment of goodies you are going to love this summer!
Before I jump into what is up for grabs in MY giveaway, you must know about the 8 OTHER giveaways that are all happening right now. To see each gift up close, and to enter to win, visit each site to fill out their entry forms.
It's possible you could win more than ONE!
When you visit each blog take a look around. This is a great list of amazing bloggers and I know you'll love each one of them. These precious bloggers (who all love Jesus!) are tearing the blog world UP with their commitment to helping women know God more, serve their families well, and be encouraged on the journey. Plus, their giveaways are AMAZING, so make sure you enter to win their giveaways, too!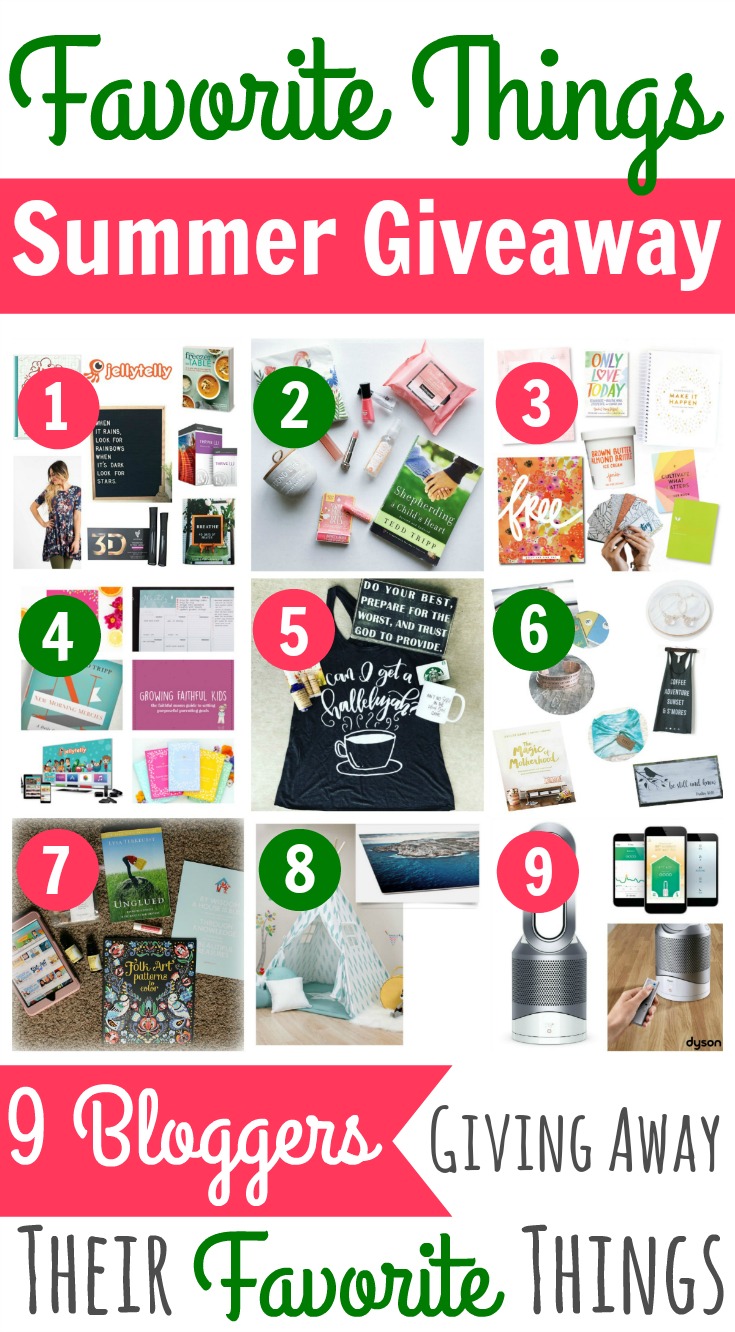 **Click any AND ALL of these links to enter to win the incredible giveaways going on at each of these fabulous sites!**