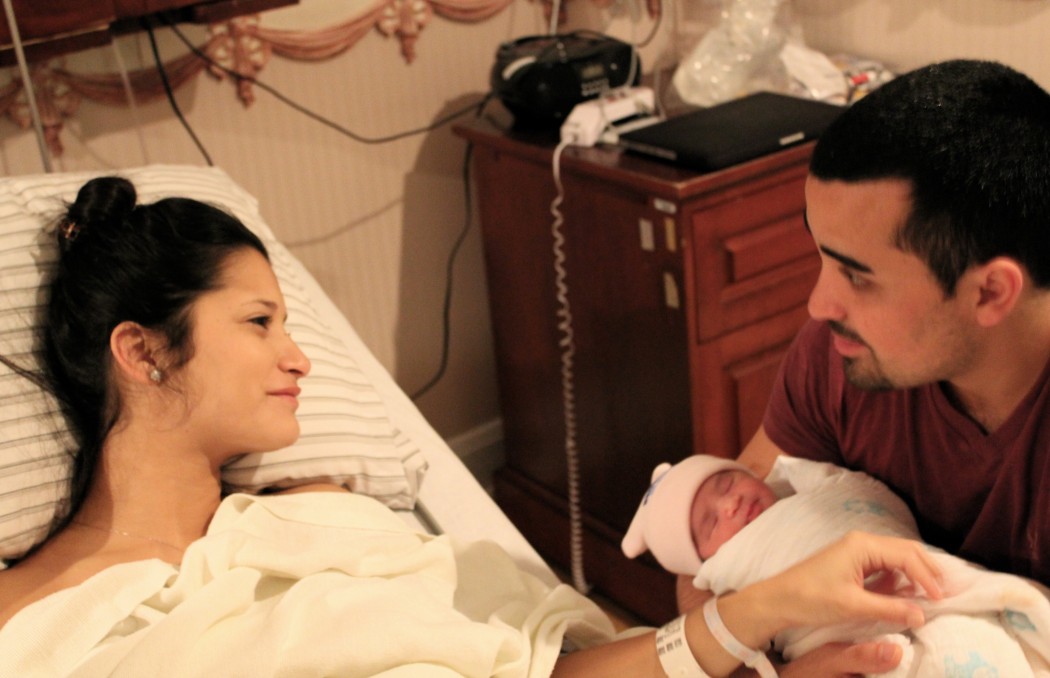 We've been asked by a few people to share our birth story (at least I have) so I wanted to take a minute and jot it down before I suppressed the memory completely.  Because we don't know who all will read this post, we chose to leave the "icky" details out… you're welcome.
Grace's Birth Story
All throughout the pregnancy we thought that our due date was May 8th and according to Dr#1 it was most likely that she would make her arrival closer to mid May.  When I started at Nova (and switched doctors) for some unknown reason Dr#2 told us that they had my due date down for April 30th. Knowing our official due date was really important for us because I had a window of 2 weeks in between school semesters and Dr#2 would not induce me until I was 40 weeks.  It just so happened that with a due date of April 30th I would have exactly 2 weeks to have this baby, spend some time with her and head back to school. (It was definitely easier said than done)
Because of our circumstance, we were scheduled for an induction on April 30th and on Sunday April 29th Ale and I made our way to Broward General. We showed up to the hospital around 4:45pm ready to check in and Dr#2 (who happened to be the chief of OB at Broward General) wanted to start me on meds that would prepare me for the induction. In a matter of hours we arrived at the hospital, checked in our room, had some dinner and started on the meds.  We were excited and ready to begin the process knowing that she was just around the corner.
The next day at around 6am they came to check if the medication from the previous night worked. Unfortunately, it didn't. The following step was to start the next set of meds that would kick-start the contractions and right around 10 am the contractions creeped in.  They were mild and about 6-7 minutes apart.  No worries… just felt like mild menstrual cramps.  I thought that if labor contractions were anything like these contractions, I would have no problem opting out of the epidural.
I totally underestimated this drug!   Right around 1pm the contractions were close to unbearable. They were 1 minute apart, lasted for about 3 minutes max and felt like at any moment I would live out one of those screaming labor movie scenes. We knew that there was definitely something wrong with this picture and shared our concern with the nurse. Because I was contracting so quickly and was not dilating, she decided to turn down the meds. As it turned out, I was contracting for no reason. The contractions continued for what I thought were days but I was determined to use whatever method possible to stay as relaxed as I could.  I bounced on the yoga ball, walked around the hospital, did some lunges, practiced breathing techniques, got in fetal position… you name it! Hours passed and my focus and energy ran out.  I was desperate and in the worse pain of my life.  At one point I recall telling Ale that if he loved me, he would make the pain go away.
I was checked often to see if there was any progress (twice by one nurse whose method felt like she was ripping out my insides) and nothing.  Because it was my fist pregnancy they did not want me to have the epidural too soon and wanted to wait till I was further along in the labor. Finally, after about 11 hours of excruciating pain I was finally ready for the epidural. (Aside from our daughter being born, this was the best moment of the whole experience)
I was a bit afraid of taking the epidural when I first came into the hospital (they make you sign a release telling you that there's a risk for paralysis and death) but at that point I was willing to take the risk!  Of course I was contracting as the needle was inside of me but soon after it was as if nothing had ever happened.  I was calm, collected and at peace. I must have told the anesthesiologist 100x that she was my new best friend and I wouldn't be surprised if Ale kissed her.
Finally… sleep!
Everything from my bellybutton down was numb and I was finally able to catch my breath, apologize to my mother for yelling at her and got the chance to rest.  The doctor turned off the lights around 12am and it wasn't until 3:20am that she came in to check on me.  At last, it was time!
In a matter of 5 minutes the nurse was catheterizing me, giving me oxygen, propping my limbs and helping Dr#2 get dressed in her surgical gown all the while she was giving Ale and I the final instructions.  Dr#2 explained that there was a high risk of a C-section due to the induction meds and the epidural, and I had a short amount of time to get the baby out.  There was so much tension in the room.  Our moms were in tears and Ale was focused and ready to coach me through it.
I began to push. I maintained eye contact with Dr#2 and glanced at Ale from time to time.  He stared at the "scene" and kept on saying things like "she has hair" and "she's almost here."  It was all too intense.  At one point, Ale had a facial expression I've never seen before- it was a mixture of excitement and excruciating anguish.  After I pushed for about 2 minutes, she had me catch my breath and told me the baby was in distress and that she would have to perform an episiotomy.  This was my moment of anguish.  I was afraid of the complications and was determined to get her out. I pushed as if my life depended on it. I think this was the moment that I remember the clearest… it was the first moment I felt like a mom.  It didn't matter to me how much pain I had been in, who was watching or how I felt.  My daughter was in distressed and I was the only one that could help her.
At 3:32am… Grace Olivia Gonzalez made her arrival.
This was one of the most amazing moments our lives.  I first saw her hand come up from out of nowhere… and just like that the Dr#2 placed her on my chest and all the memories of the past 32 hours vanished.  She weighed 7lbs 3 oz and was 20 inches long.  {ale&tere}
Here are a few of our hospital shots…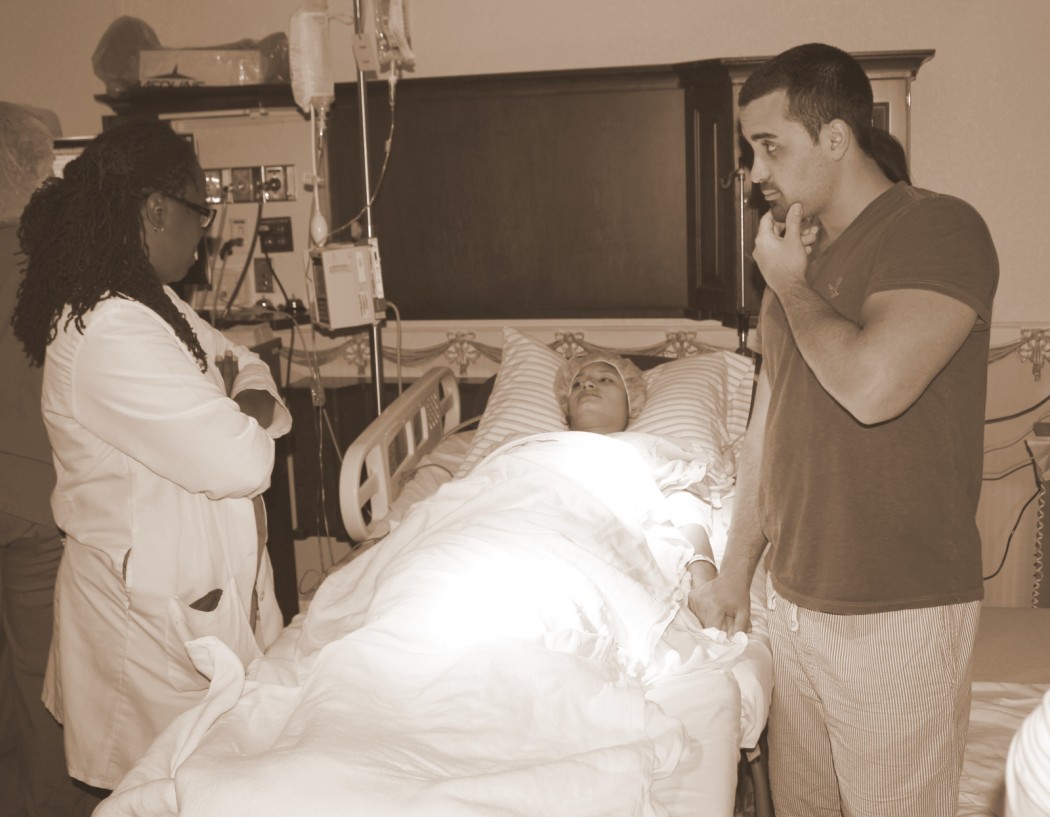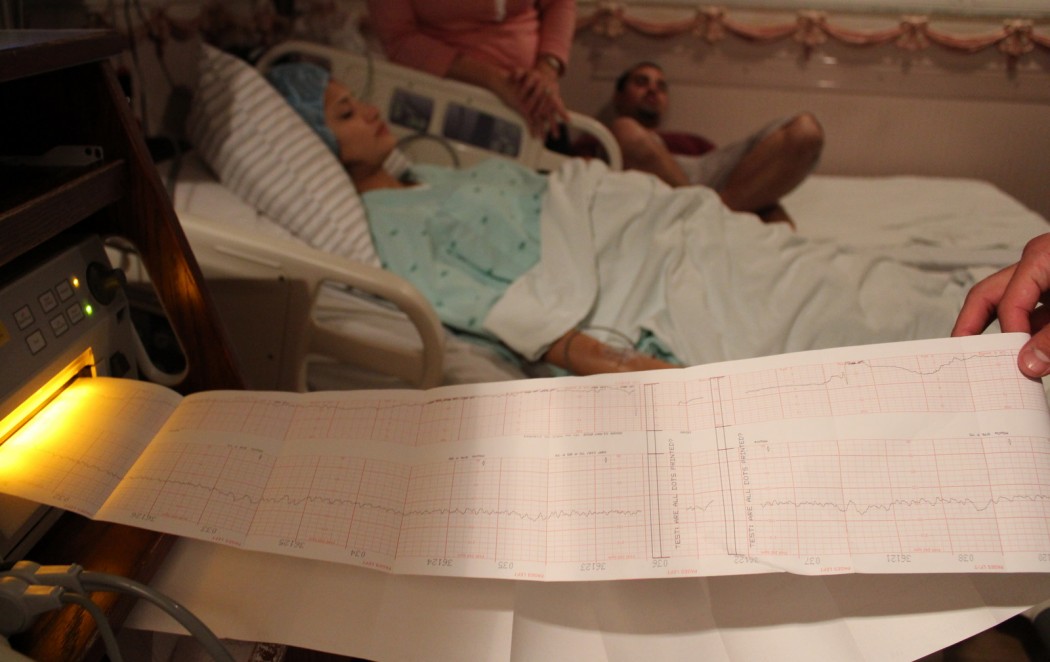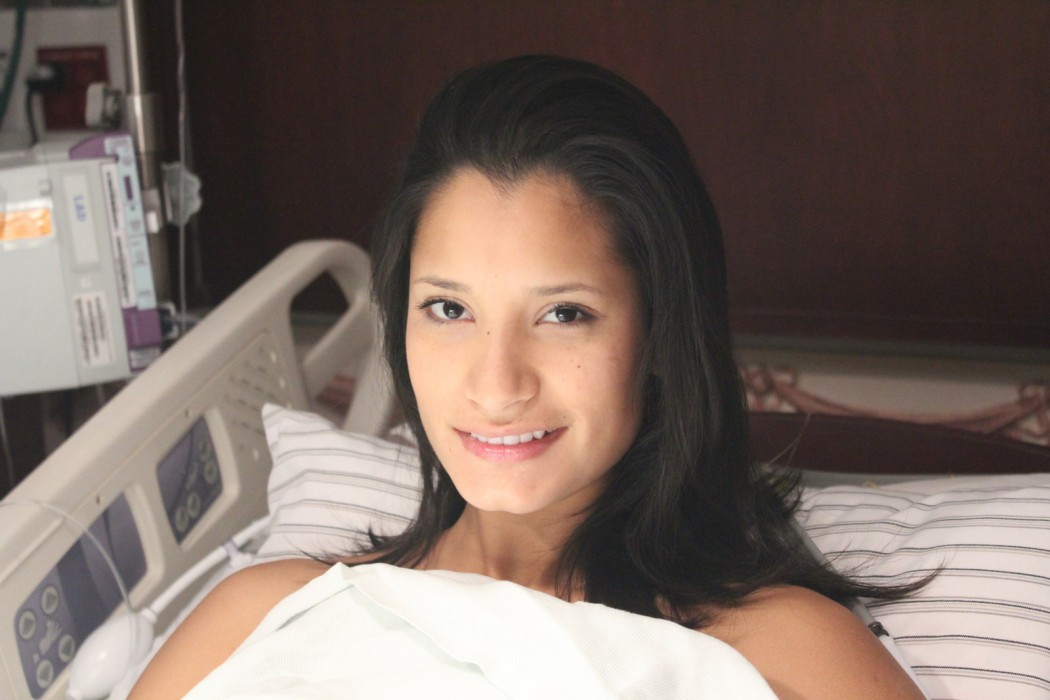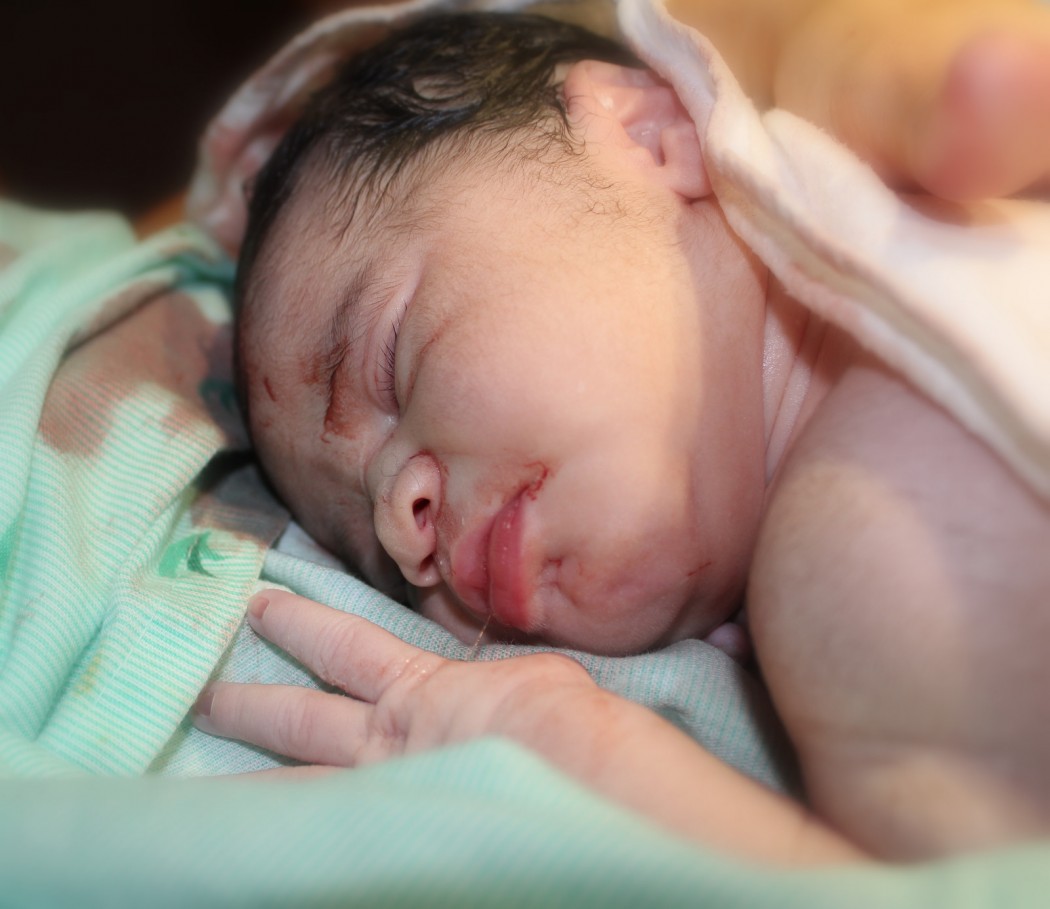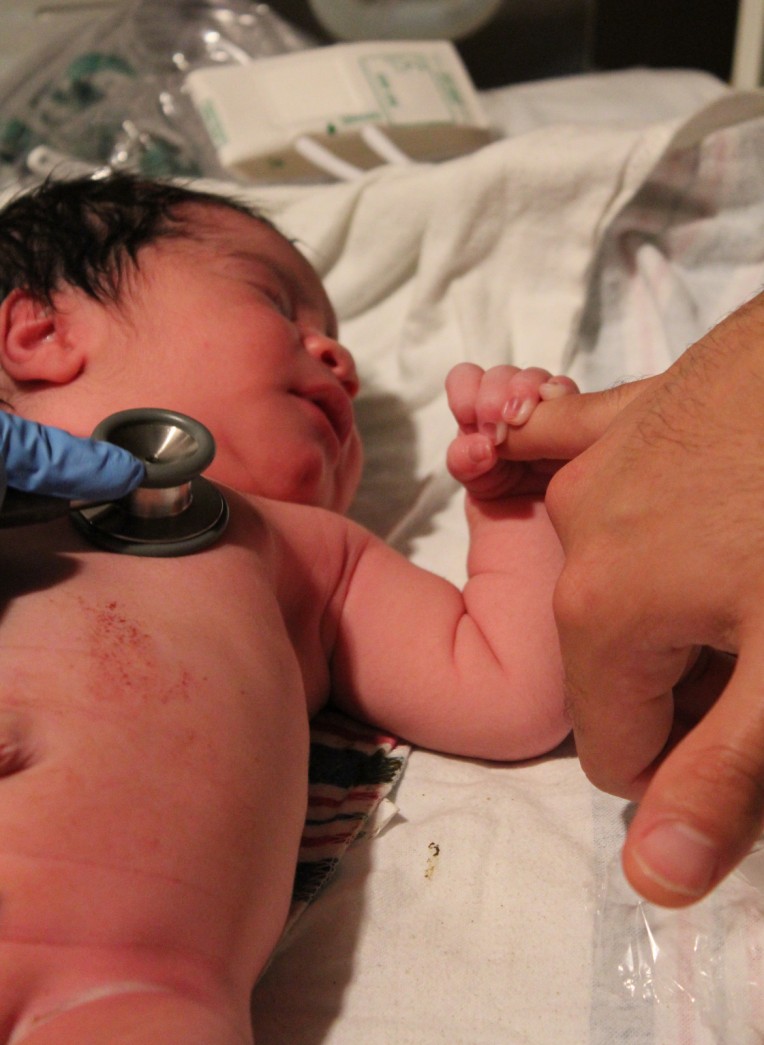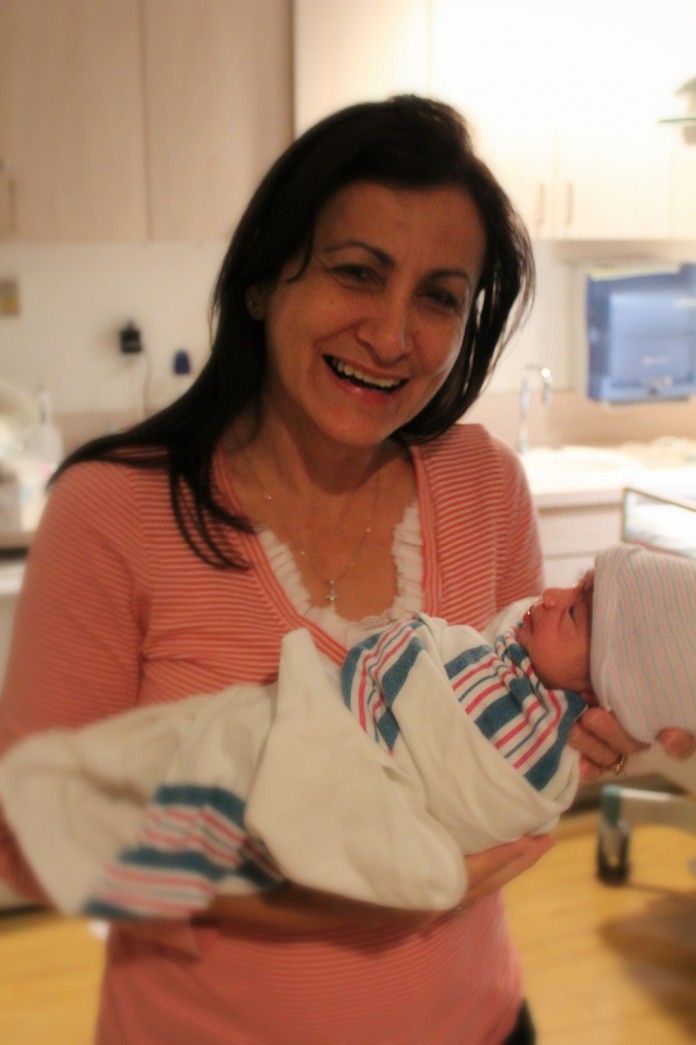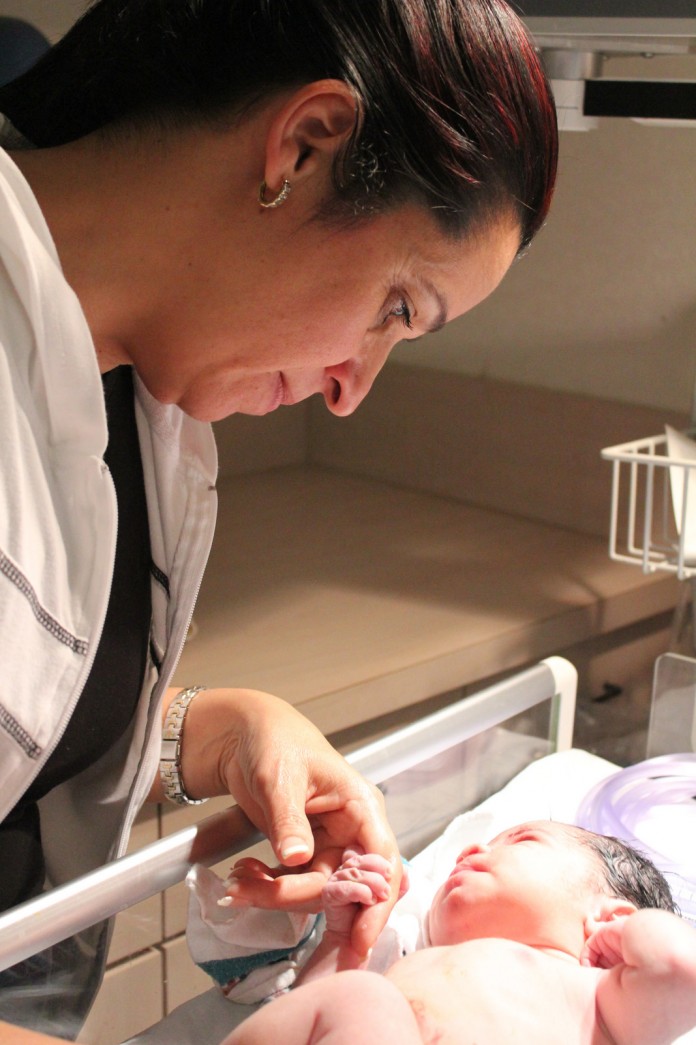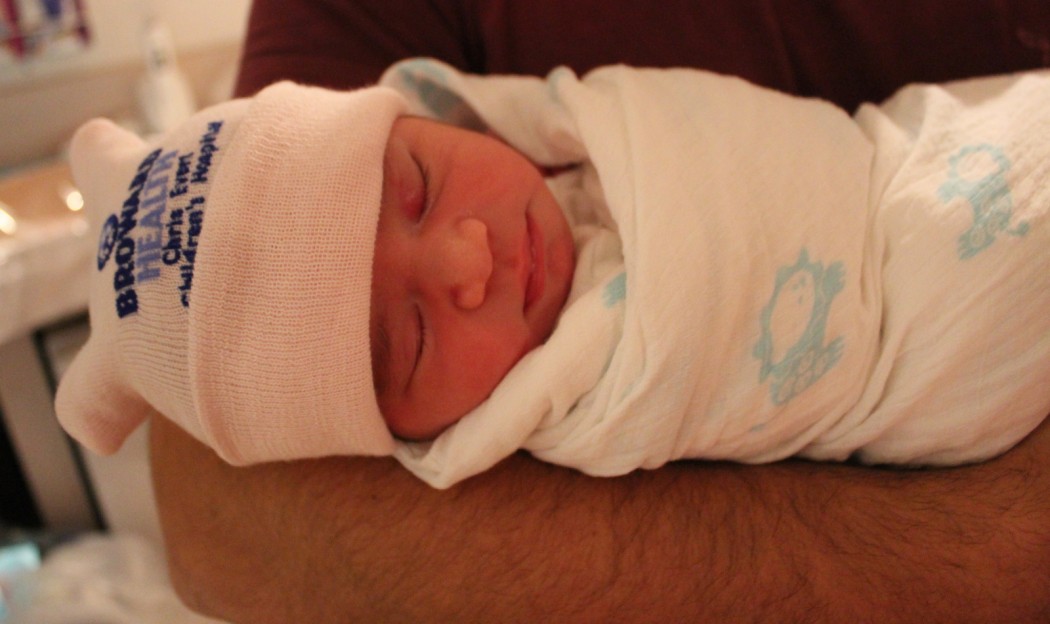 Images: by Samantha Navarro for {ale&tere}