This shop has been compensated by Collective Bias, Inc. and its advertiser. All opinions are mine alone. #PackWithLove #CollectiveBias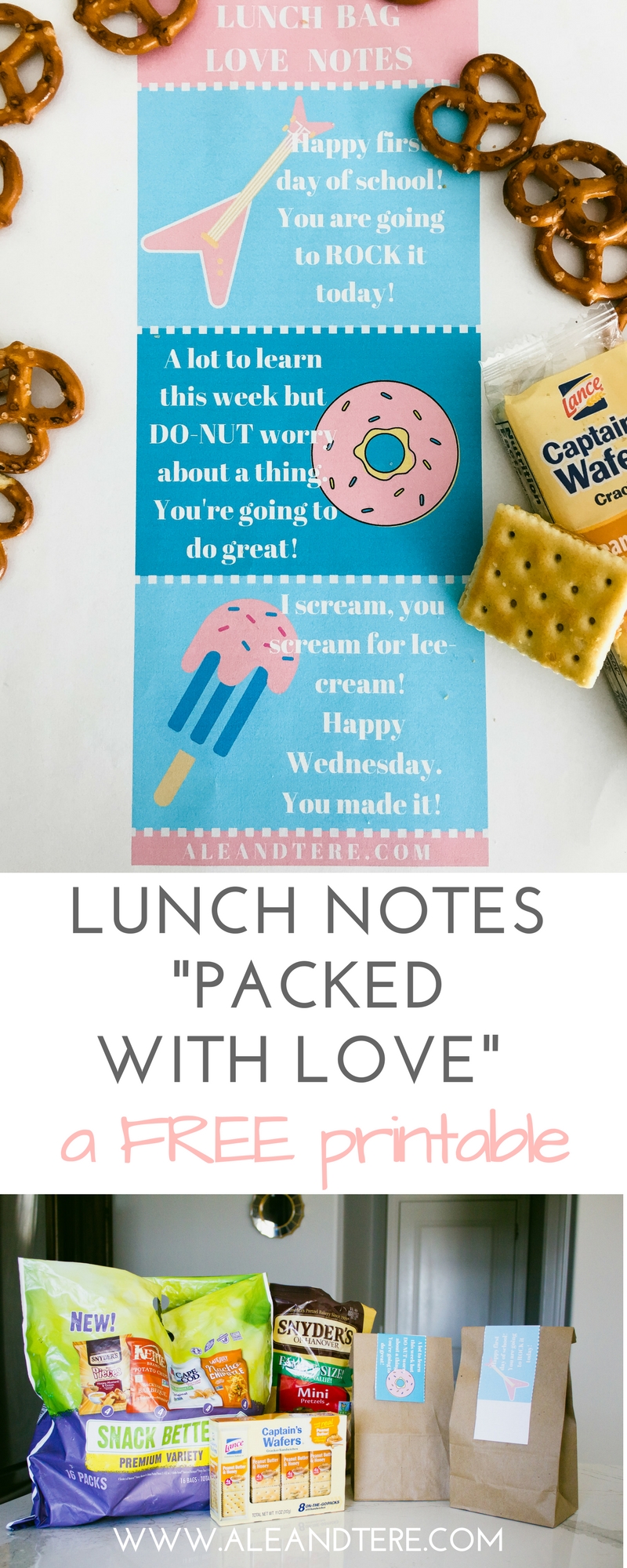 Last week, during my fourth target run of the week, I looked up and saw the back to school section and was immediately filled with so much excitement. Back to school season always reminds me of my high school days, the excitement of seeing my friends again, the smell of fresh sharpened pencils and the opportunity that comes with a blank slate.  Oh man.. I could write about this for days. When I was in high school, my friends and I would always meet up at the same spot and walk around campus until the bell rung.  I love back-to-school season!
Grace is starting kindergarten this year and I want to instill the same love for school that I had. I want her to know that every year comes with a fresh opportunity for growth and learning. I want her to know that every grade and every subject will leave an imprint on her life and open doors to experience life in new ways.
One of the best things that I can do for her is encourage her through every step of her schooling journey. Today I'm sharing something fun that I have done in the past and that I will continue to do throughout her school year.
I am packing her lunch and sharing with her little love notes for her to save in a folder or a zippy bag.  When the school year is over, I know we'll have fun looking back at these.
I am tweaking these based on what we're learning in school, and today I'm sharing two FREE printables. The first one is my first week of cards for the school year and the second is a blank one, so you can customize them for your little ones!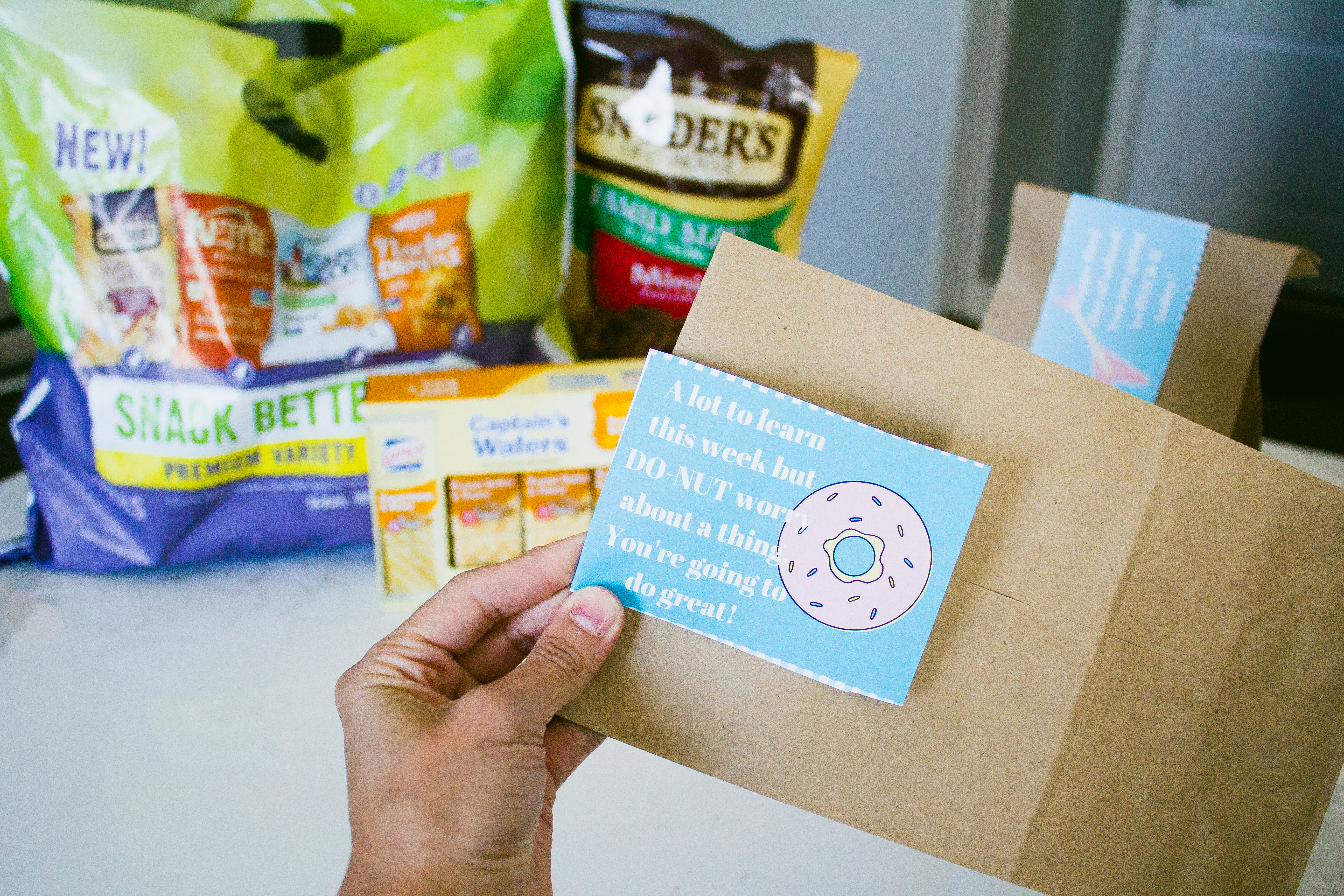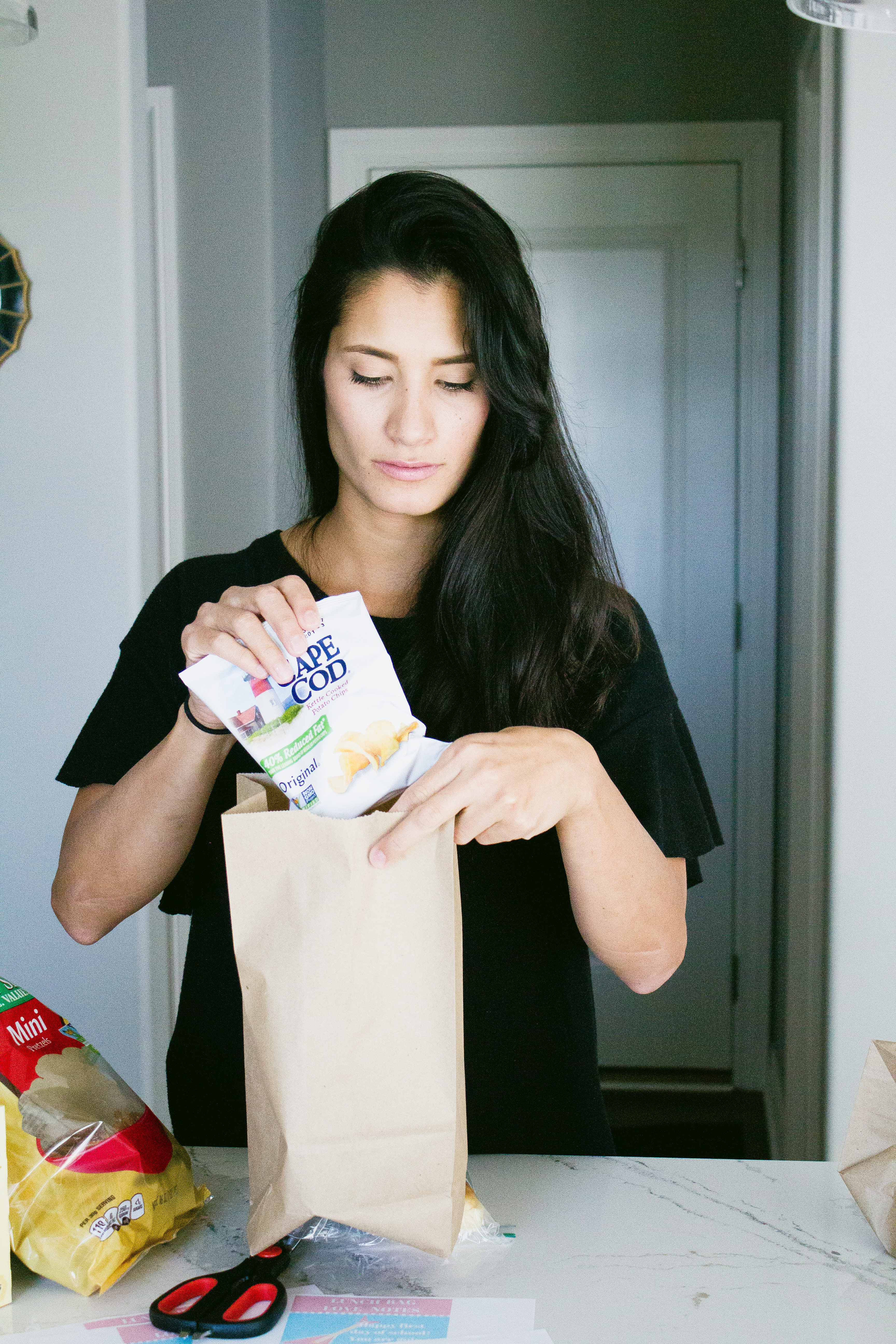 We usually work though our schoolwork in the morning and are done by lunchtime.  Having a lunch bag, keeps us motivated to get our school assignments done and gives us a nice break in the afternoon. Here's how I pack her school lunch:
Brown paper bag – This is a fun way to get excited about lunch. When I pack it up in a classic brown paper lunch bag, Grace feels like she's actually in school and it's more fun than whipping up mac and cheese or leftovers from the night before.
Add a personal touch – You can add your own personal touch to your school lunch by printing these out.  I like to tweak them to reflect a topic or encourage her based on what we're covering in school that week.  She's getting really good at reading and is always trying to figure out my puns, so that's fun too.
Easy lunch – I like packing a sandwich and some sort of boxed juice.  No need for plates, forks, spoons a or mess! She also likes eating with her hands so it's fun for both of us.
Fun snack – I add fun snacks to Grace's brown lunch bags. She likes Lance Sandwich Crackers, Snyder's of Hanover pretzels and the Snack Better Variety Pack of chips. I stock up at my local Walmart and keep them on hand to pack for her throughout the week. Having a variety of snacks keeps lunchtime fun, they are conveniently packaged and we all really like them.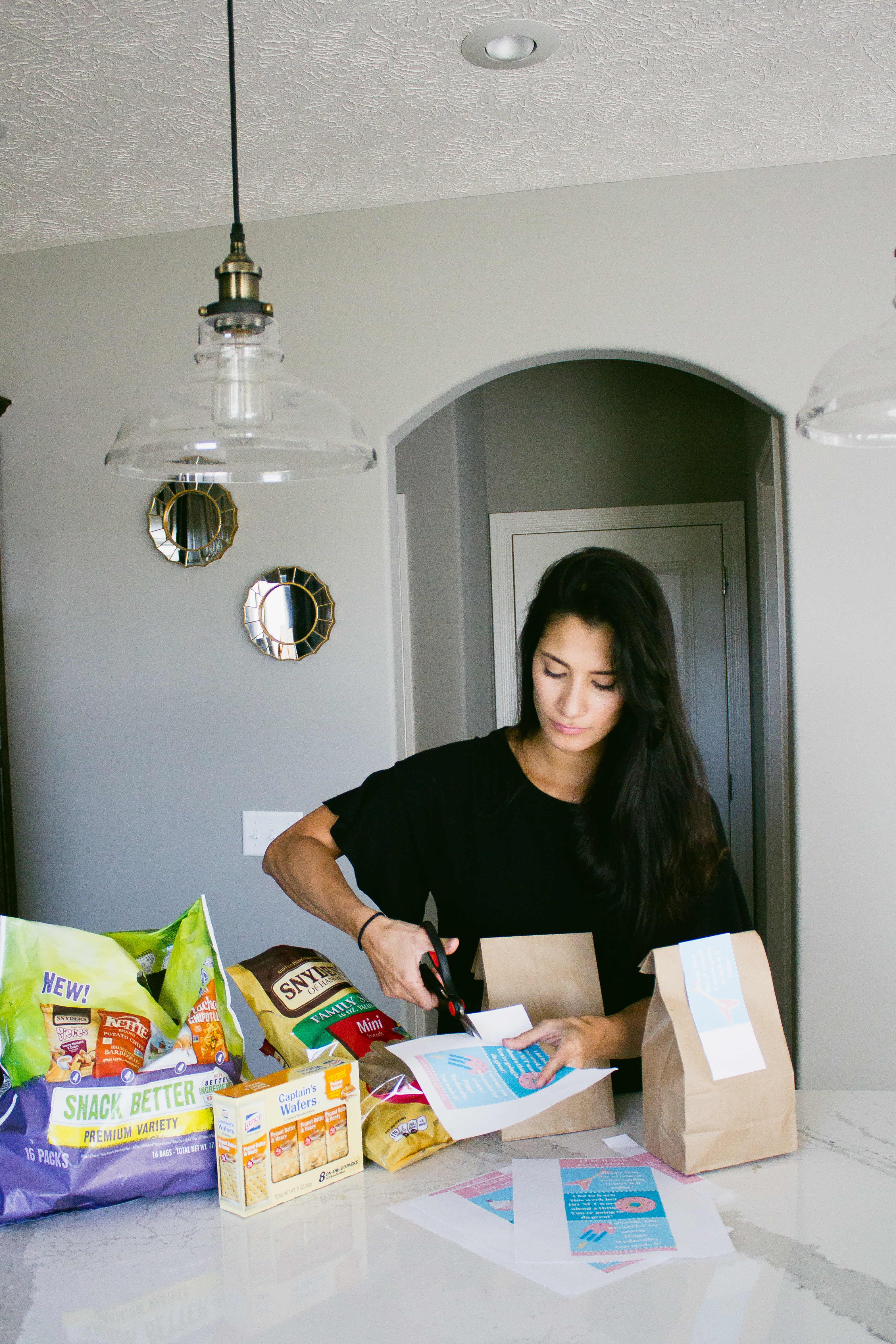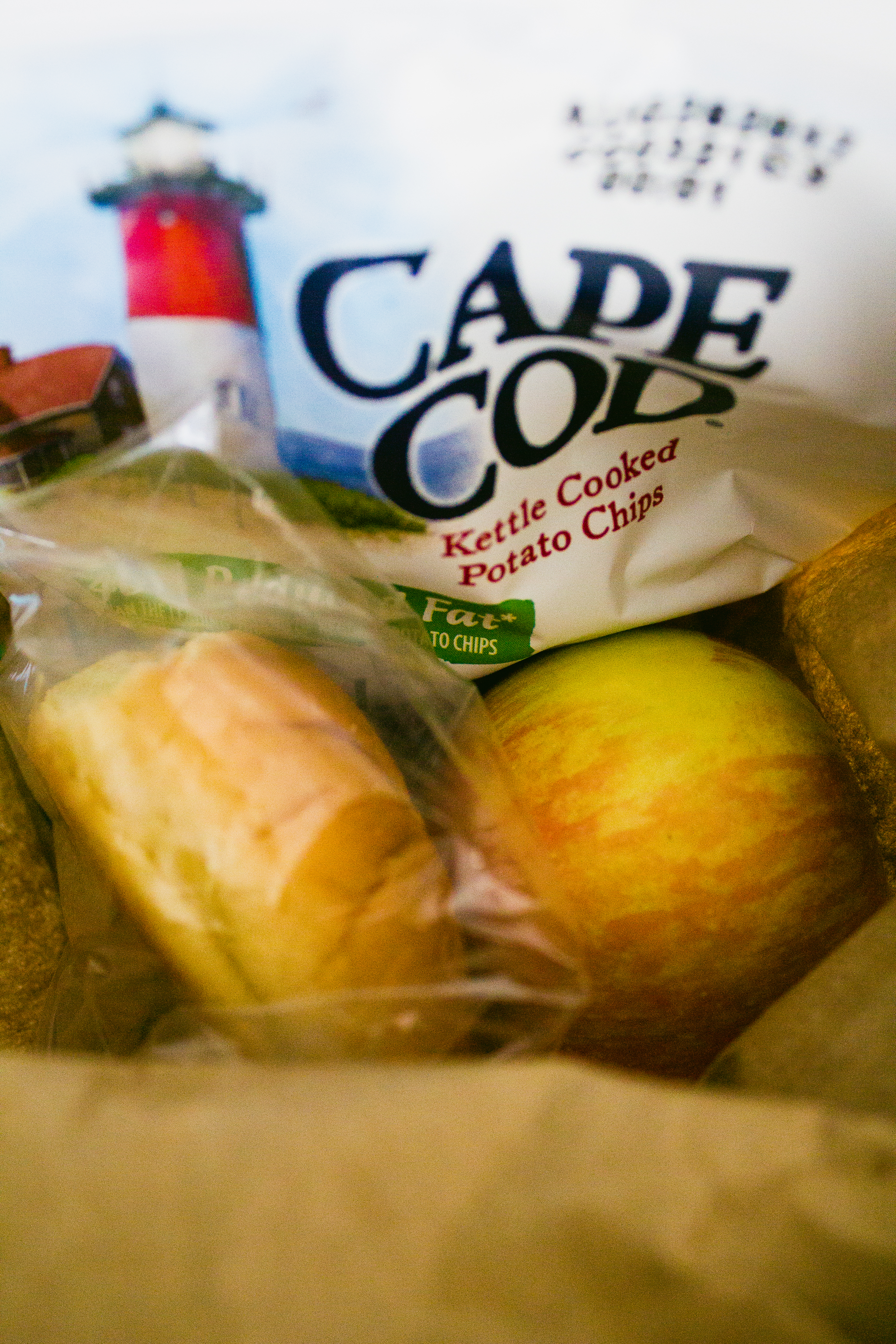 So, that's how I pack my brown bag lunches to make us all feel a little more structured during our homeschooling days.
Here's a "Packed with Love Sweepstakes" that's running from 7/15/17 – 8/28/17 where you can win the following: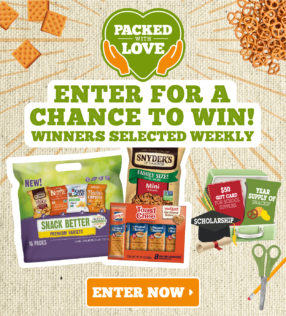 Custom Lunchbox "packed with love"
(6) $2,500 scholarships
(6) Years Supply of Snyder's-Lance snacks
(6) iPad/Tablets
(12) $50 gift cards for school supplies
(60) Swag kits – include robot keychain, chip clips, can cooler, thermos
You can purchase these snacks at your local Walmart