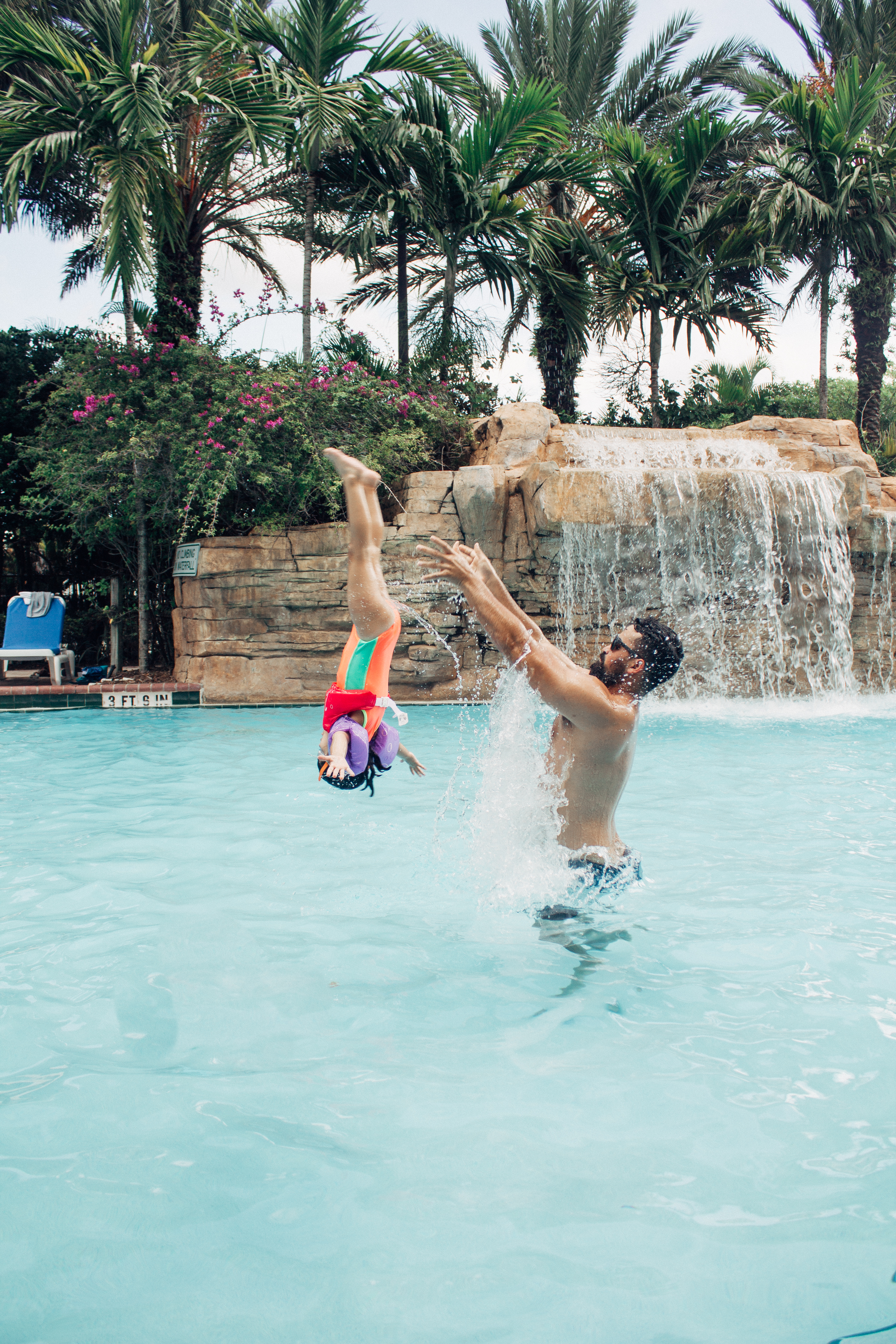 We just got home from Florida and have tons of pictures and stories to share. First off, we were so extremely happy to be back in the south. So much so, that everything that once bothered us about Florida (heat, humidity, the blazing sun) was not even that big of a deal this time around. We enjoyed every minute we spent there, and did enough beach going and pool splashing to last us until next summer. We celebrated Grace's birthday, my birthday and spent a couple of days relaxing kid-free!
We spent our last few days with my parents in Weston Florida, growing gills and eating all of my moms delicious food. I wanted to share some pictures of our pool time in Weston. There were a couple of moments where I just looked up and tried to take mental pictures of all of the palm trees, scents, and sounds in the effort to save them deep in my memories for when I feel homesick again, or for those few weeks in March when the cold just won't let go.
The kids had an amazing time swimming and although we had a pool when we lived in Florida, we opted for puddle jumpers to make sure everyone felt safe. We don't go swimming as often as we did back home and we were all a little out of practice. Needless to say, puddle jumpers are the best invention ever! We only had to hold on to Emory and were able to play with Grace and Haddon handsfree (I linked our favorite one below). I'm sharing tons of pictures below.