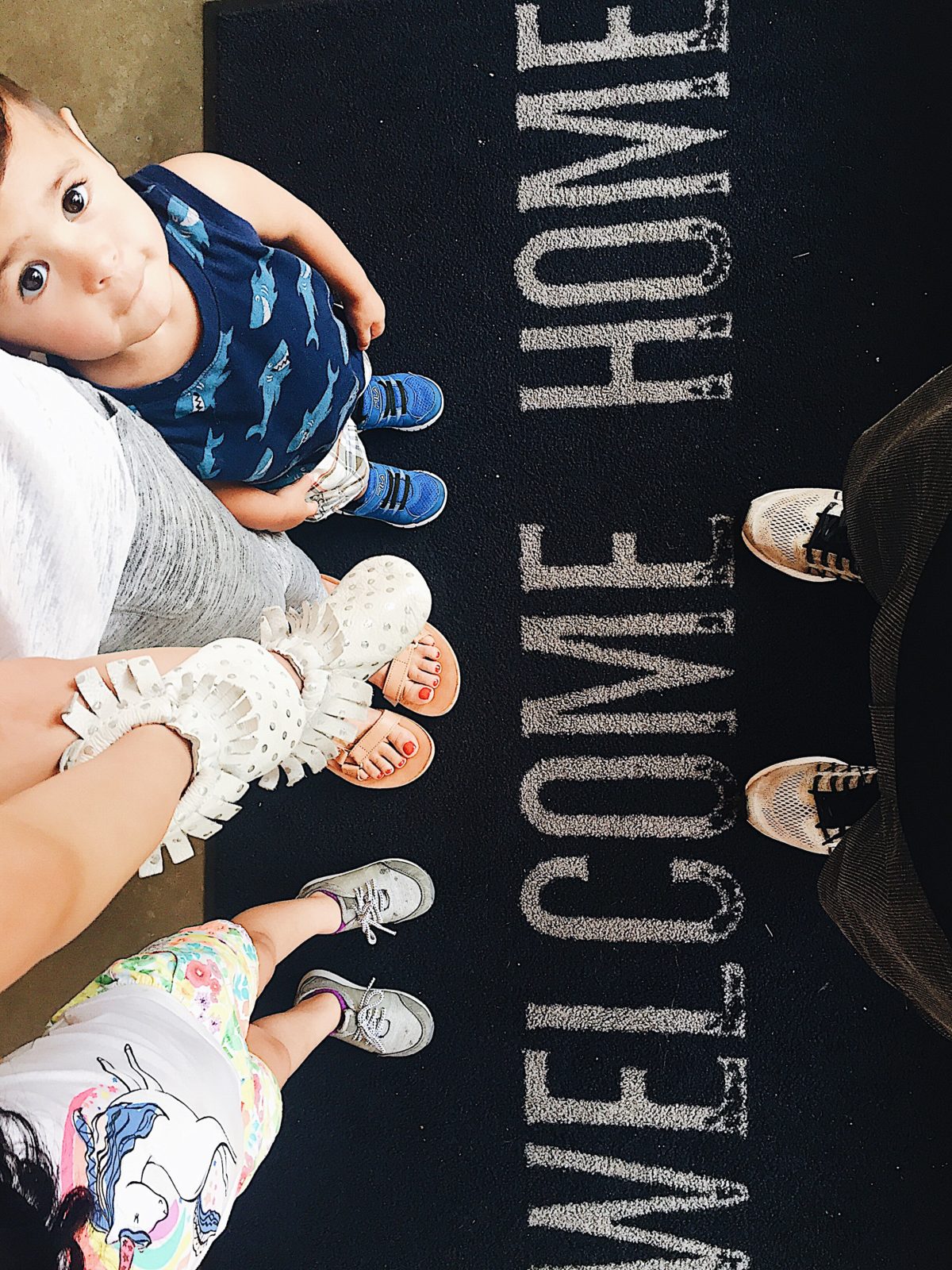 If you have been following along with us on our Instagram, you know that we are currently in Florida visiting our family and taking advantage of what's left of summer. We are loving every minute here, including the humidity that we once used to loathe. We've already crossed a few things off our list and still have about three more days of activities to plan. I'll be sharing with you more about our trip. But for now here are a few thoughts about our time back home.
Grace had a princess party this week. All of her cousins came over and had an amazing time bouncing around, slipping and sliding and eating cupcakes.  She was thrilled that her grandmother was going to celebrate her birthday and invite all of her cousins over.  We all sang happy birthday, she opened gifts and hasn't stopped talking about it (more pictures to come) She's also gotten a chance to hang out with her cousins and play for hours at a time.  We don't have an opportunity to do that in the mid-west, so she is really basking in all the playtime.
Emory went to the beach for the first time on Monday. The water was a little choppy but it didn't stop all of us from jumping in.  Grace and Haddon built sand castles and we all left just a little bit tanner and with sand everywhere.
We have been eating so much good food.  Our moms have been making all of our childhood favorites and we may be heading back to NE a few pounds heavier, which we are not that sad over.
Alex and I spent a few days without the kids at Margaritaville and we had such a wonderful time relaxing and chatting without interruptions.  It was such a fun time with my brother and sister-in-love enjoying the beach, the hotel and eating all of the good food!
Tomorrow we're hitting the ocean for the last time and then it's packing mode.
There's something to be said about palm trees lining walkways, the beach, the pool and every corner of every street.  It's so refreshing seeing tropical trees and eating all of the mangos that were left over from the season.
We are looking forward to the drive back home.  Alex and I get a chance to talk and catch up during the drive and the kids are always crazy about watching movies in the minivan.  We have had such a wonderful time and although we are excited about getting back to our routine, we are loving our time here at home.