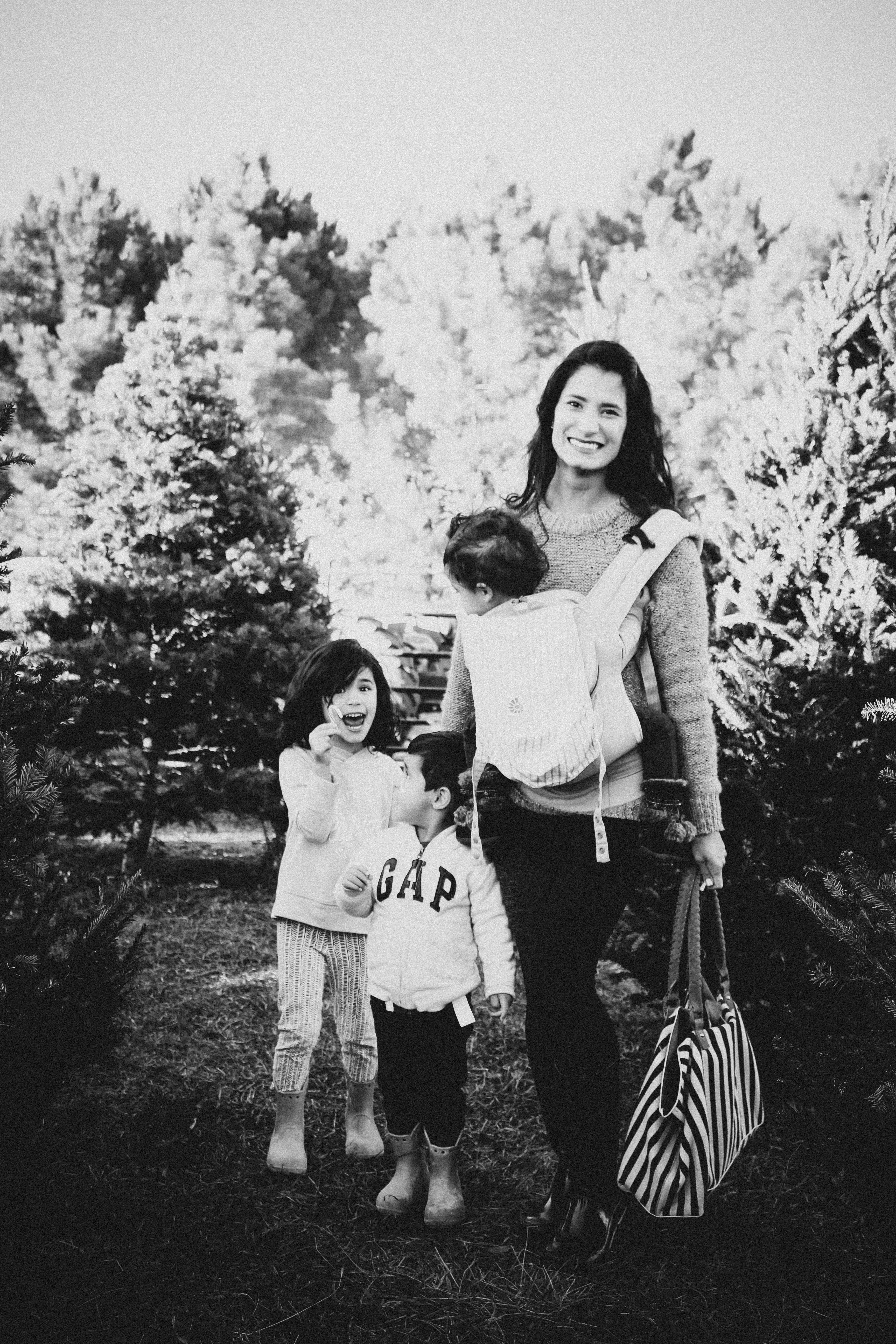 I can't believe I forgot all abut these pictures! A few weeks ago, we visited a Christmas tree farm.  We had already put up our tree for the year but we heard Santa was there and couldn't pass up the opportunity of seeing the big guy and take a few pictures all together.  Grace asked santa for an easy bake oven and a phone and I am happy to report that he let her down.  No phone and no easybake oven.  She did however, get a nail polish set and a stamp set because santa was on a budget this year.
Haddon just wanted to eat all of the candy canes and run and hide behind the Christmas trees.  This is for sure one of those experiences that we have been able to share due to our Nebraska move.  We've never been to a Christmas tree farm before. In fact, whenever it came time for us to deck the halls, we would head out to our local Home Depot and pick out our perfect tree! This takes the cake when it comes to Christmas tree experiences.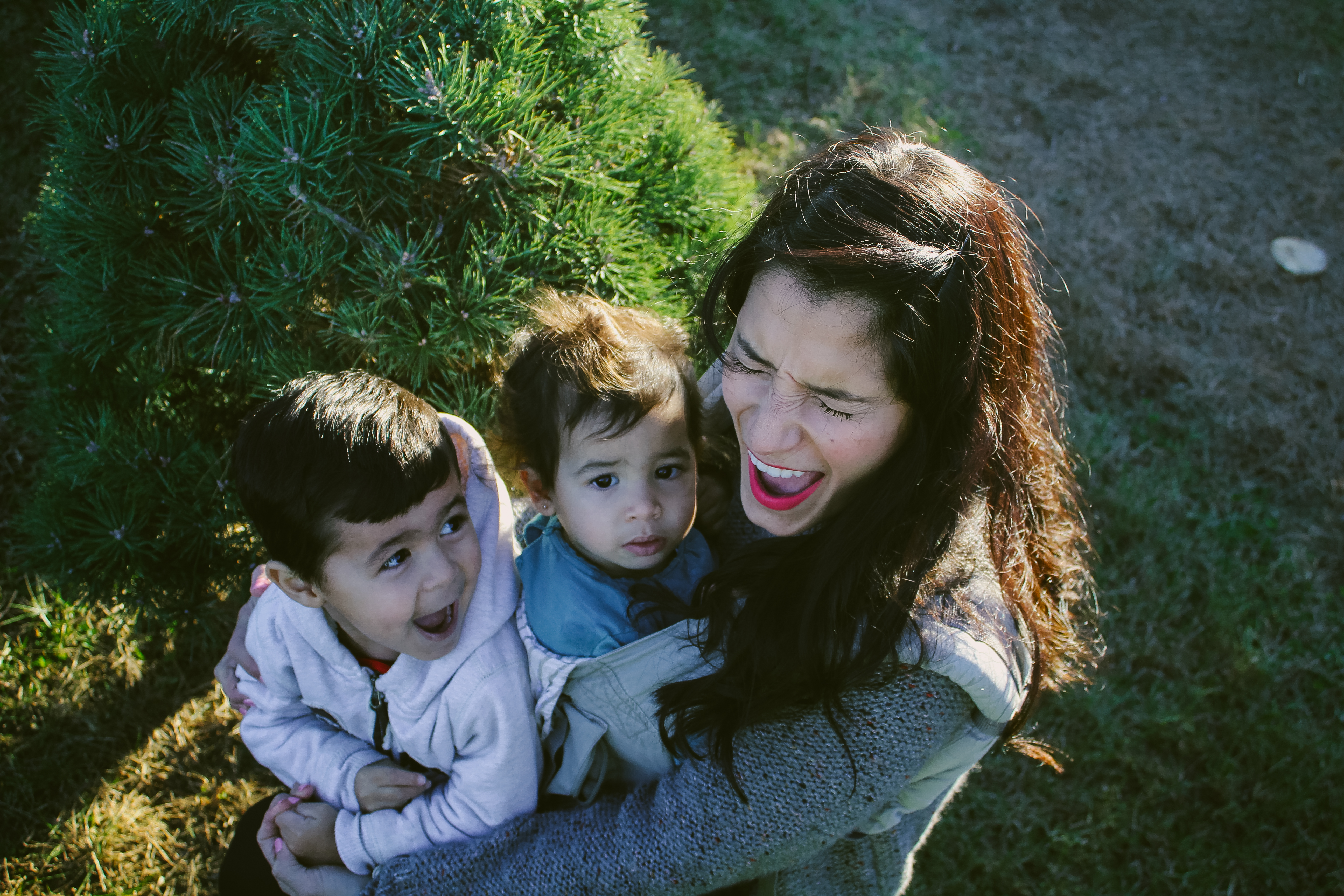 I love this picture so much.  Alex caught us hiding during a game of hide and seek. Emory is always in her own world, wondering why mama screams so loud all the time.  Haddon is always one to jump in the fun!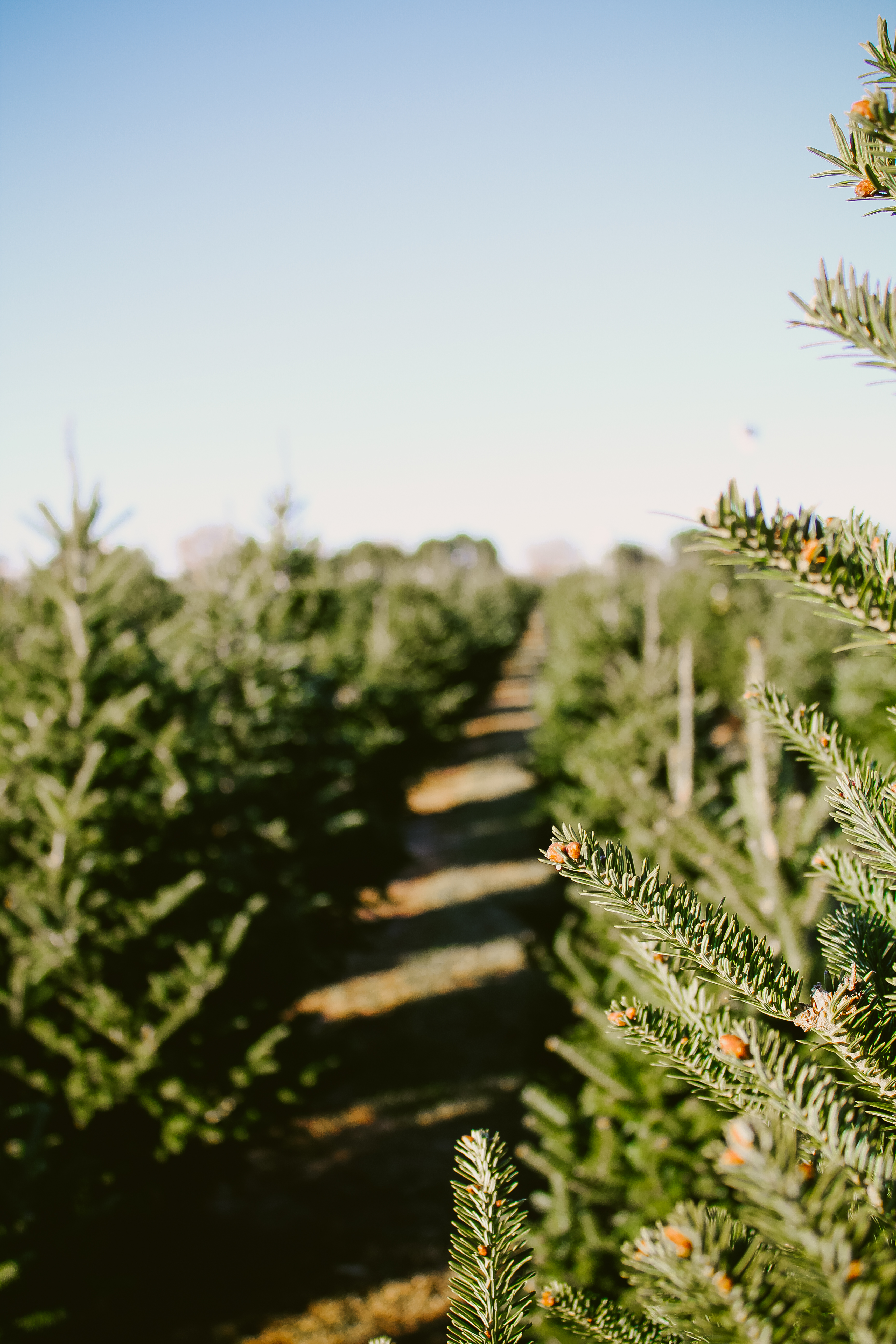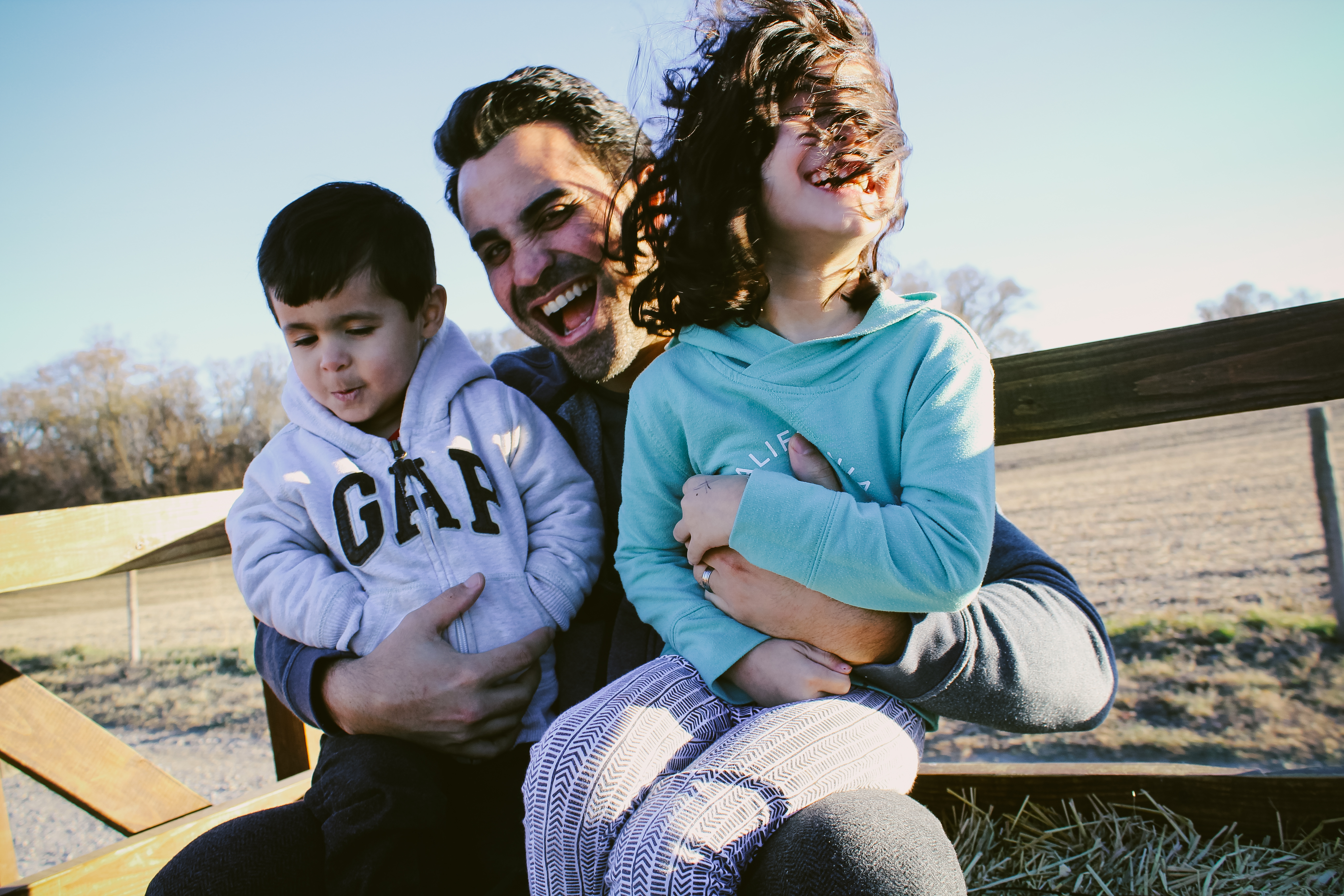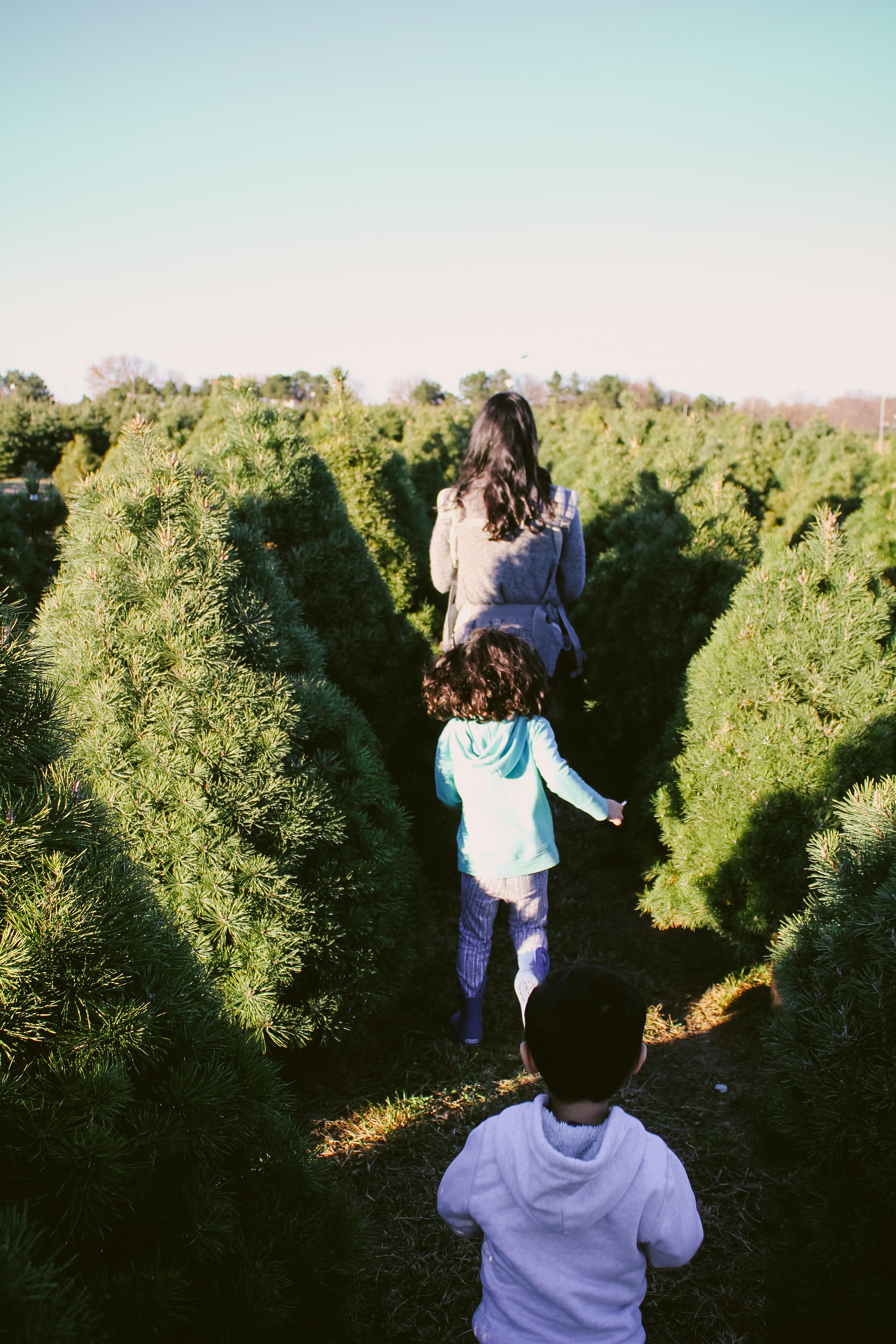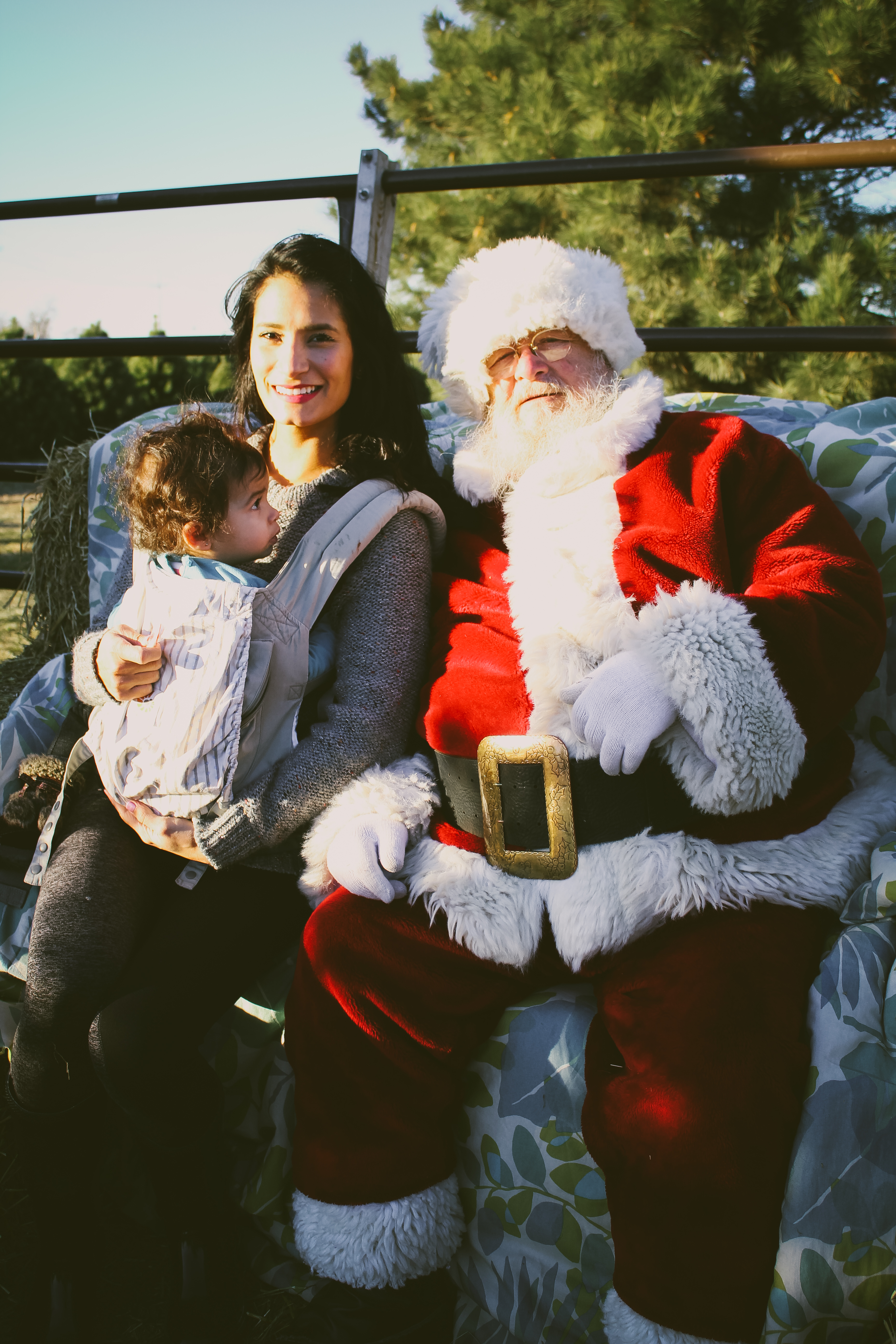 This was out great encounter with the big guy.  Emory wasn't so sure how she felt about him…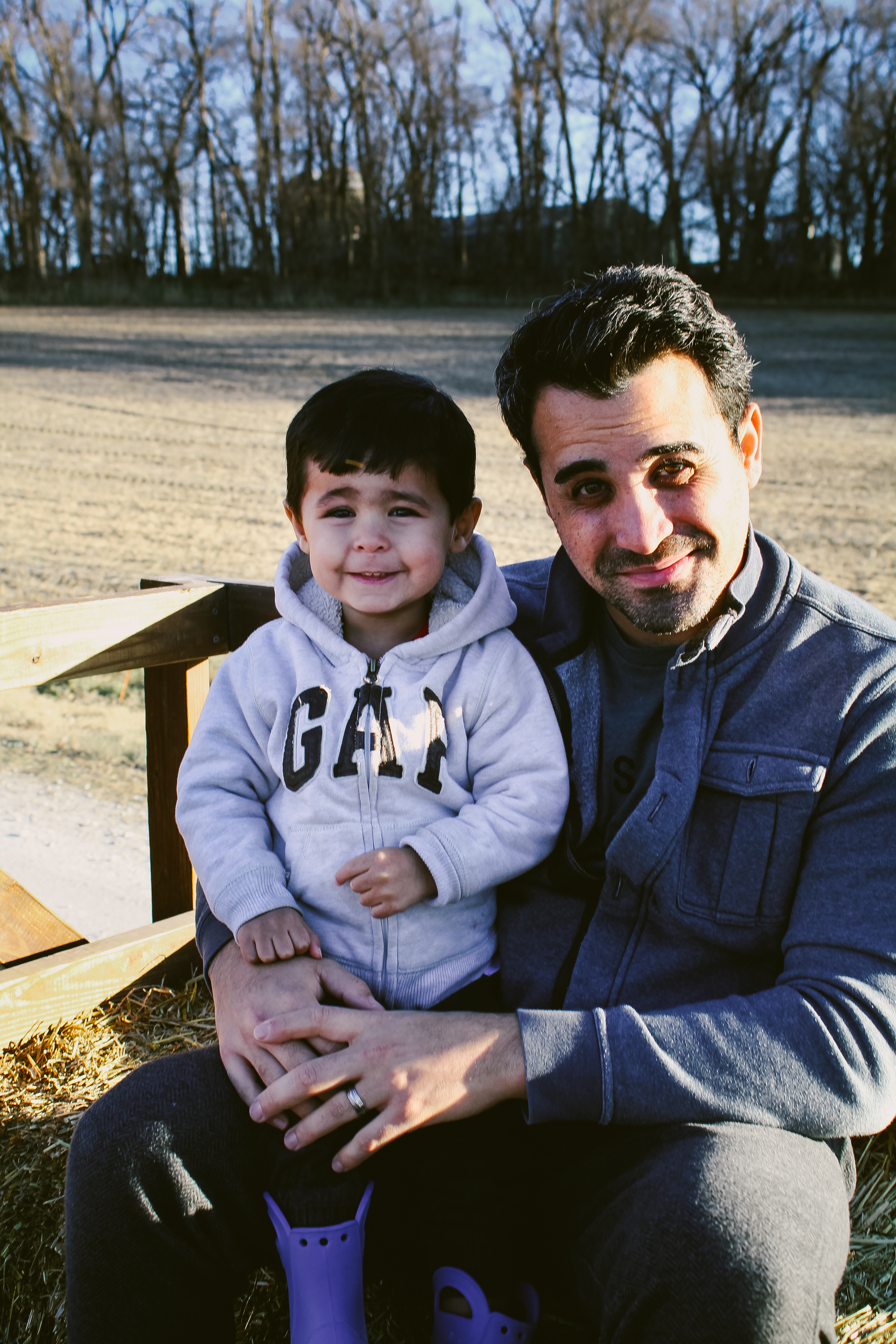 These boys make me all kinds of happy!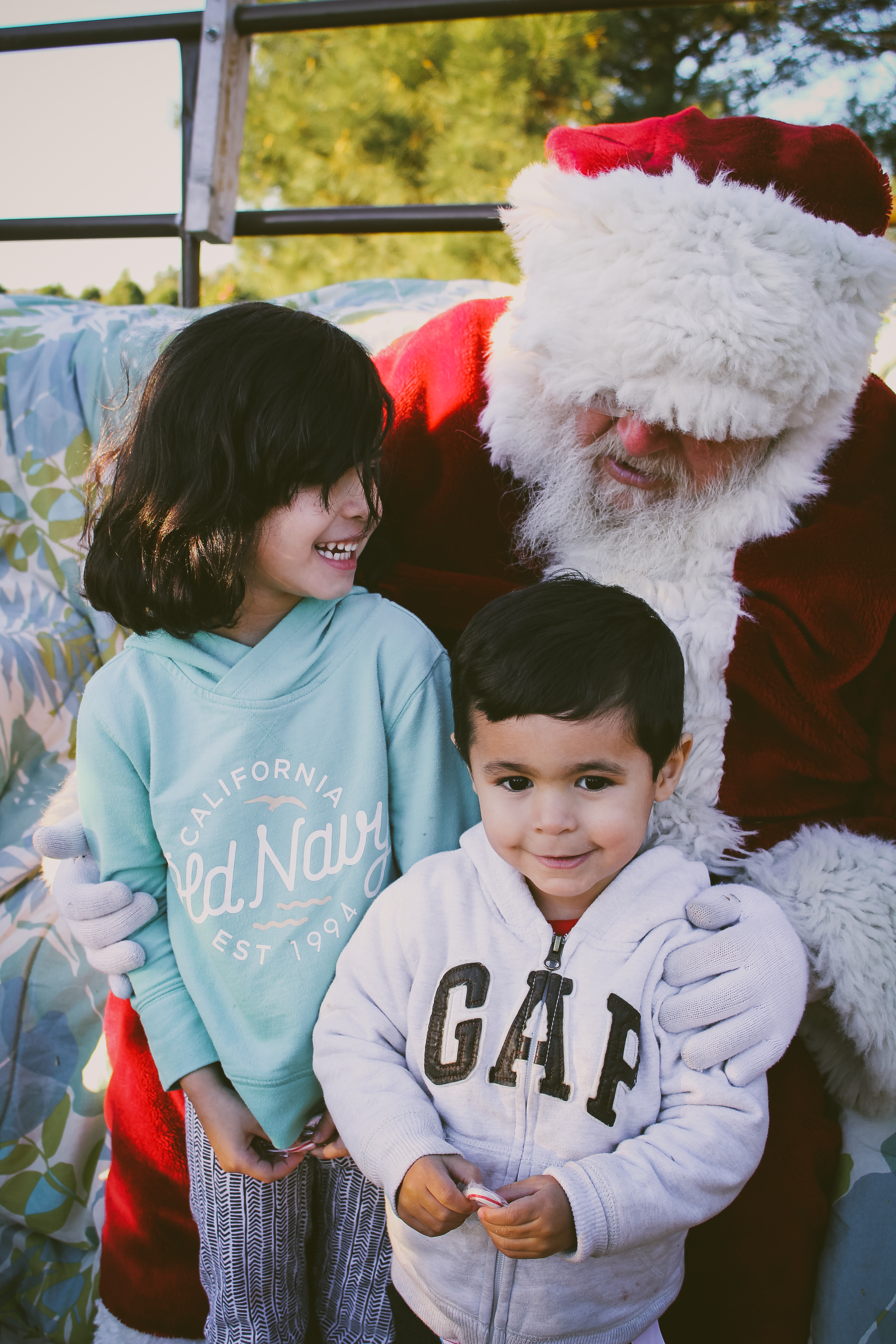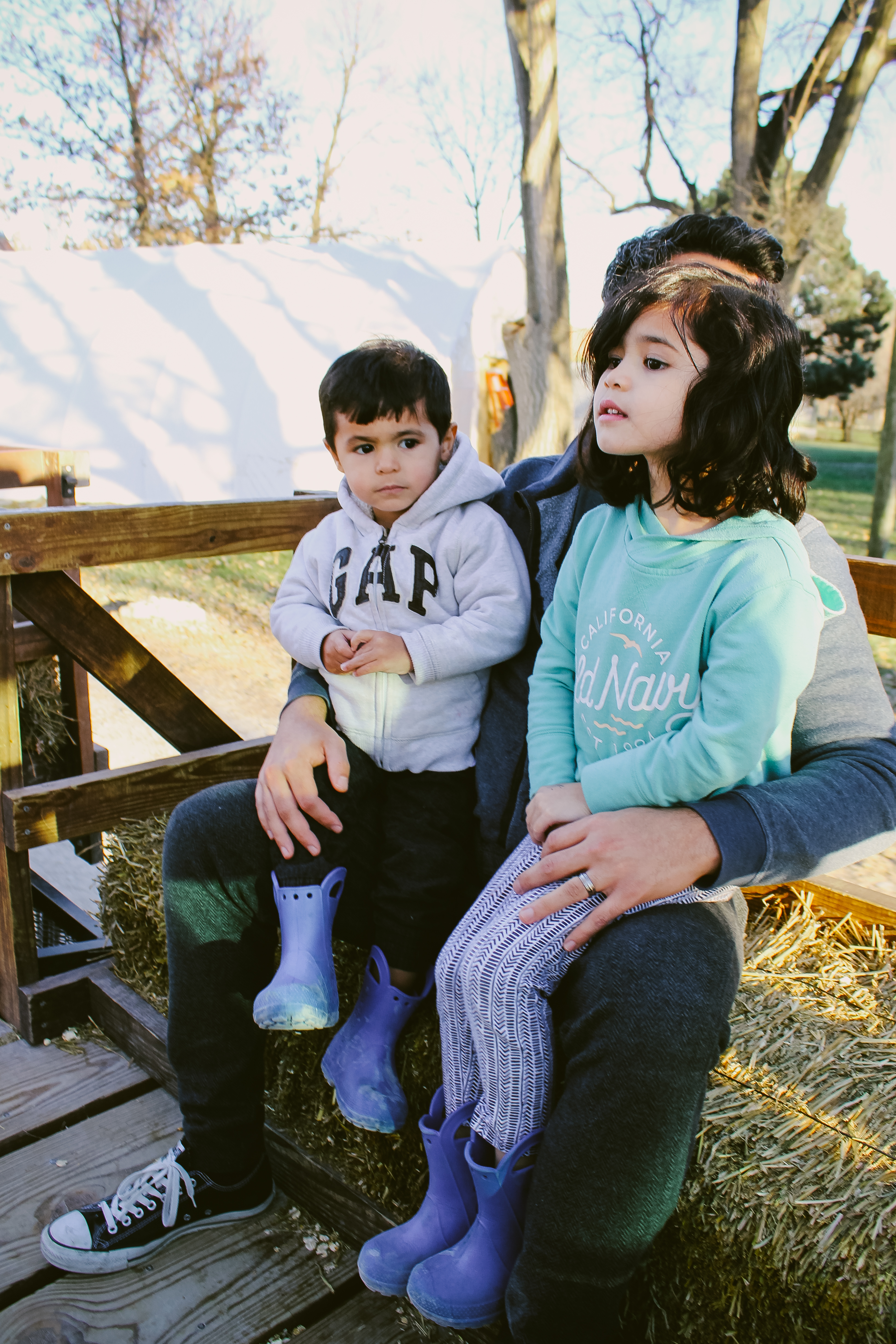 Grace looks so big to me in this picture.  I don't know if it's her face of curiosity or her hair all wavy and beautiful, but she is looking so grown up.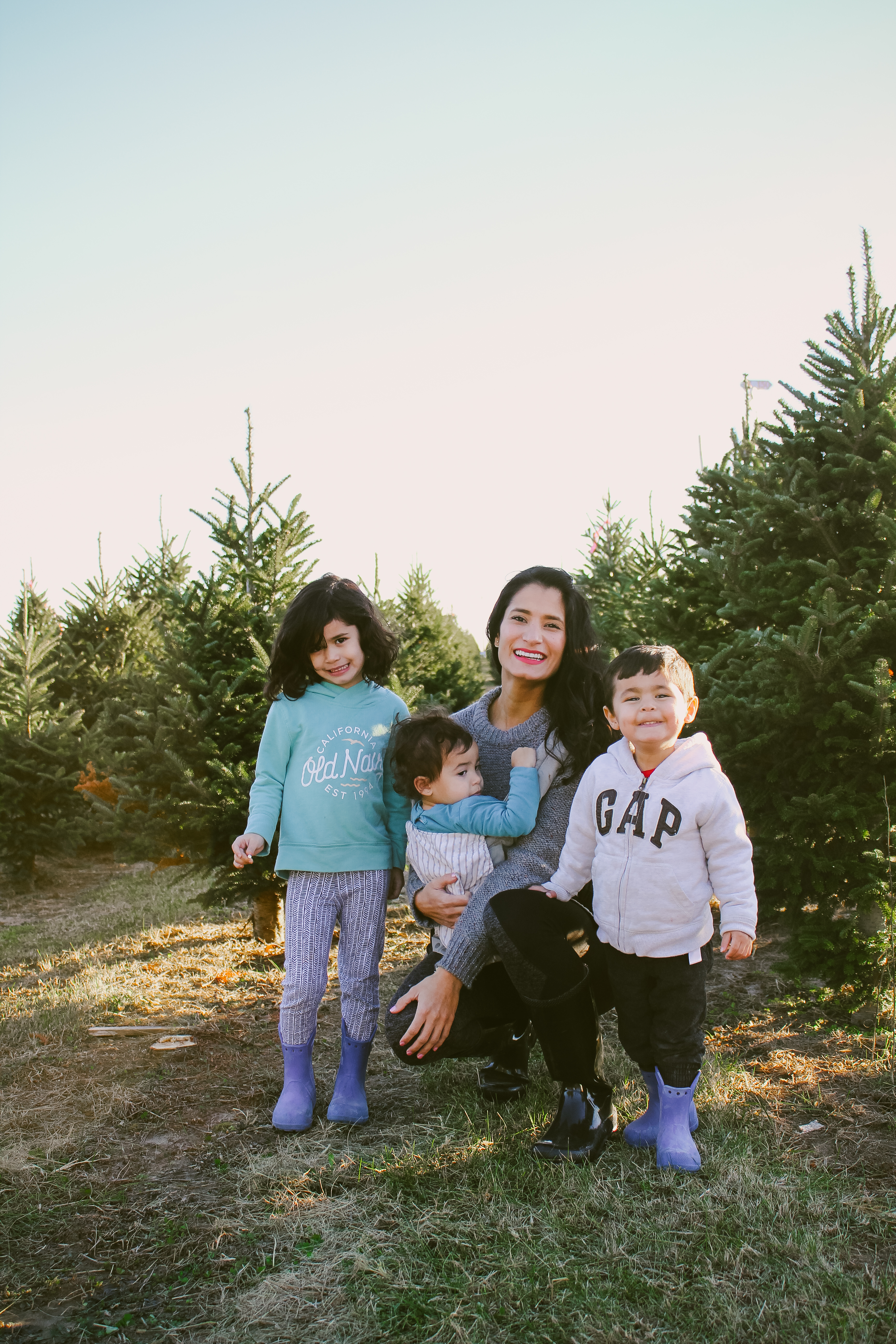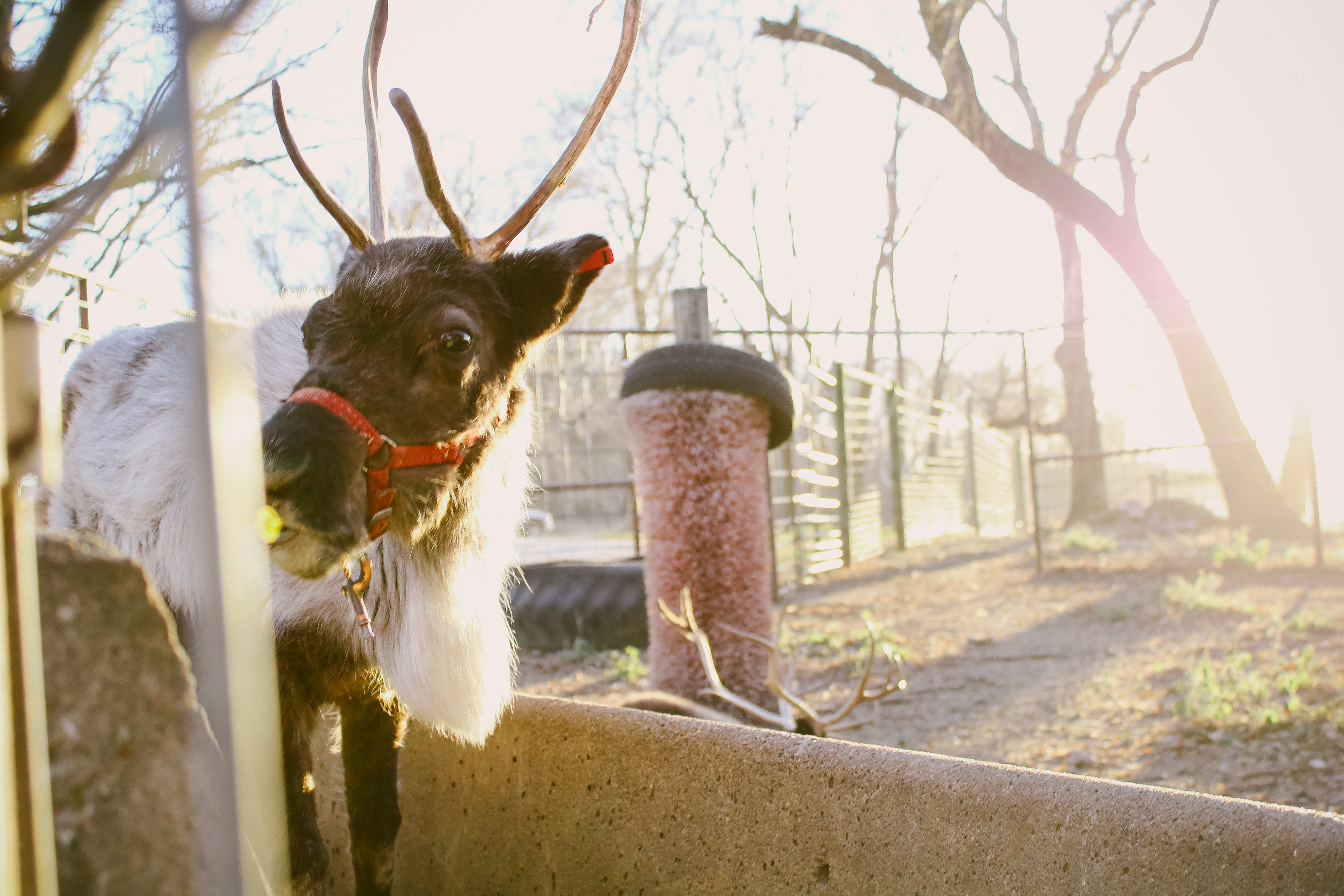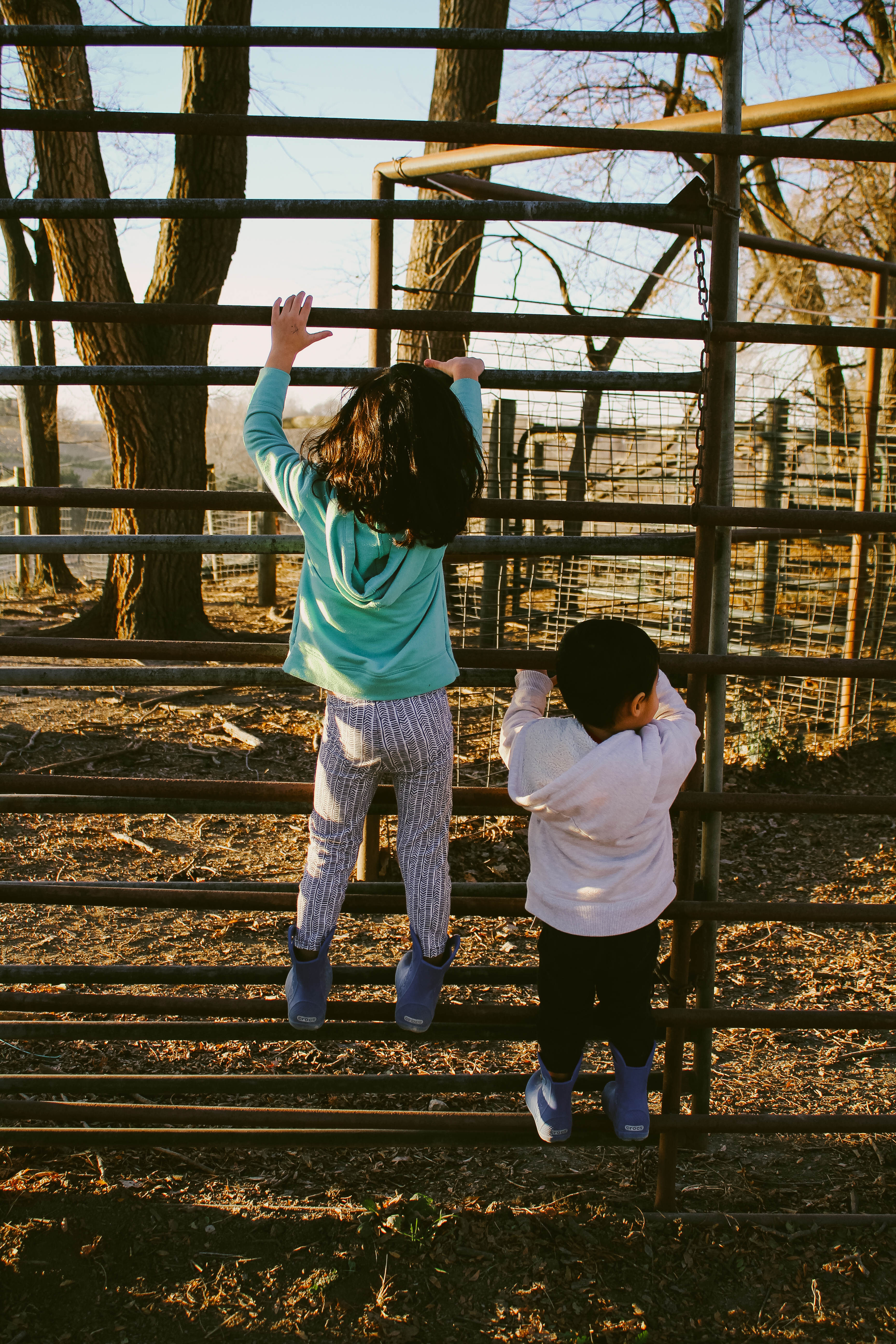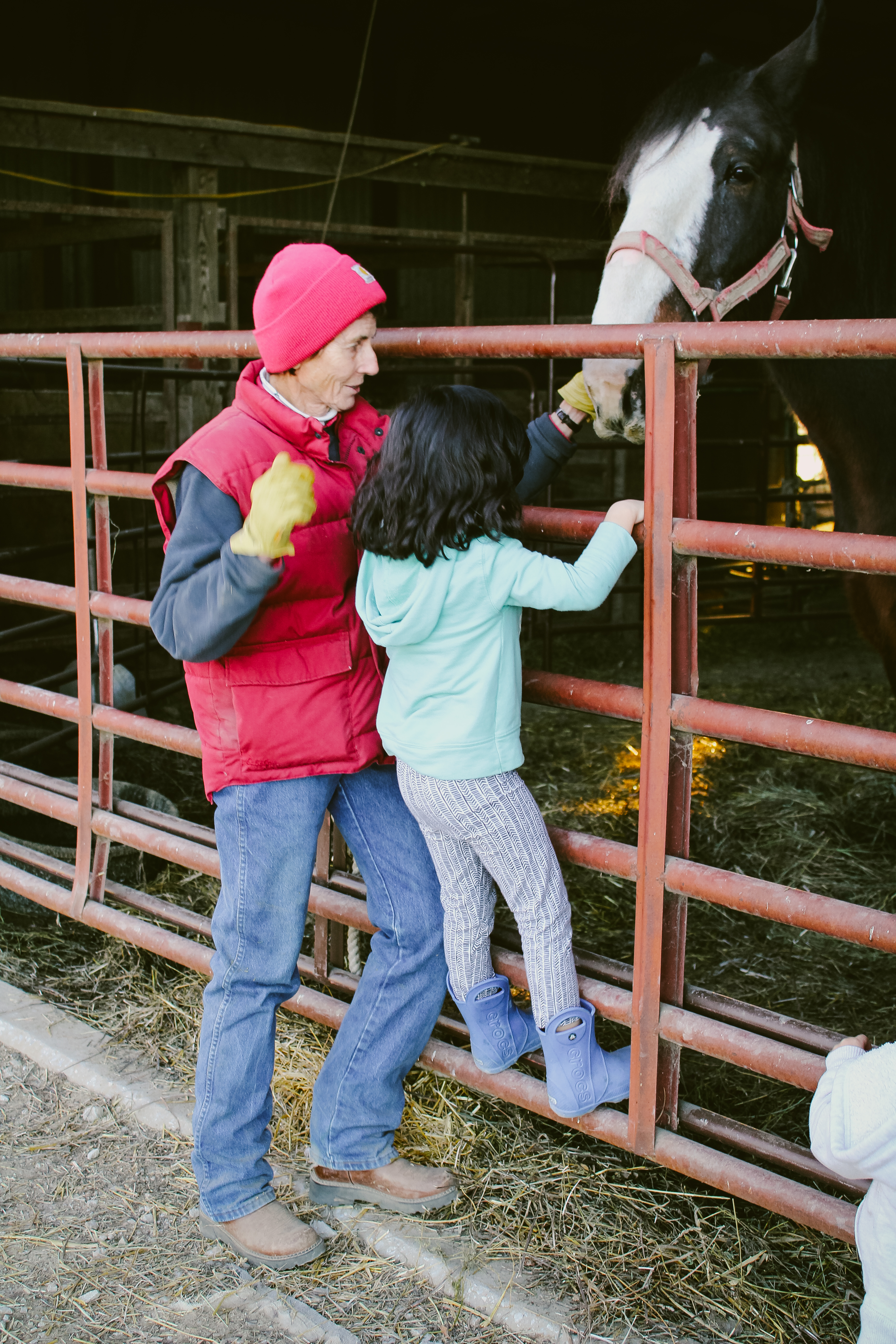 There was a gorgeous clydesdale at the farm and the sweetest lady who was so kind and knowledgeable.  Grace wanted to pet and feed the horse and she climbed right up and went for it.  She was so excited and she hasn't stopped talking about it since.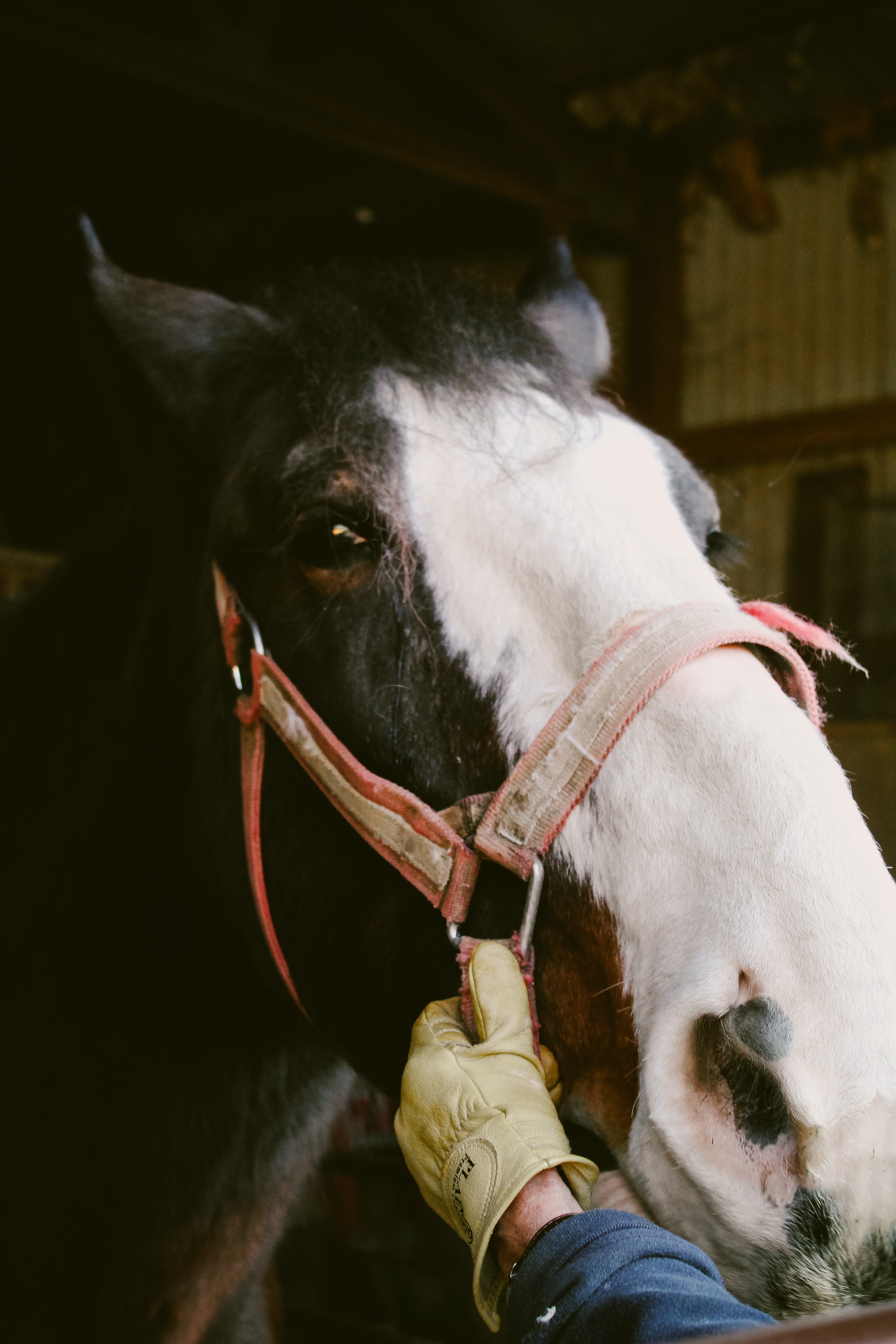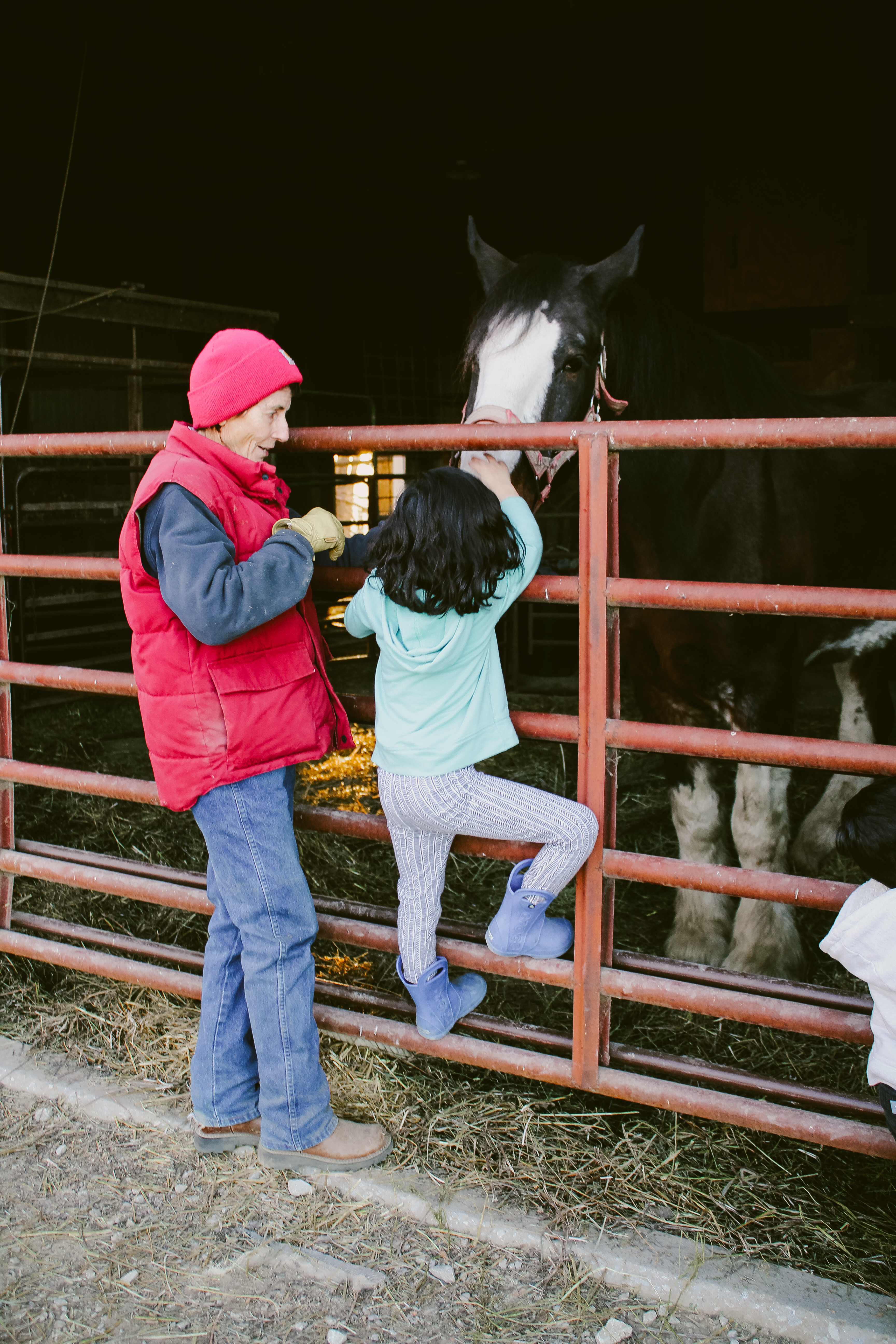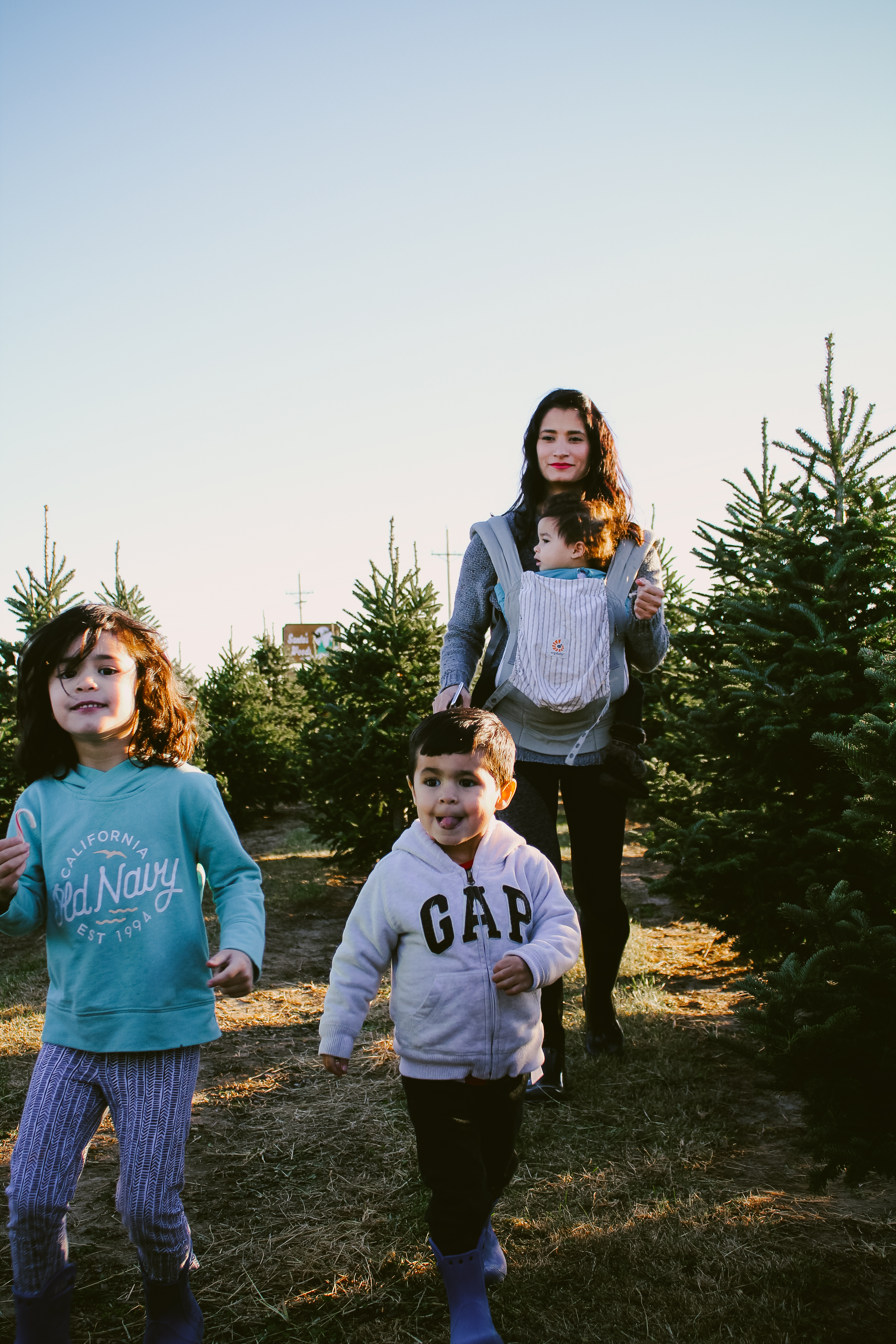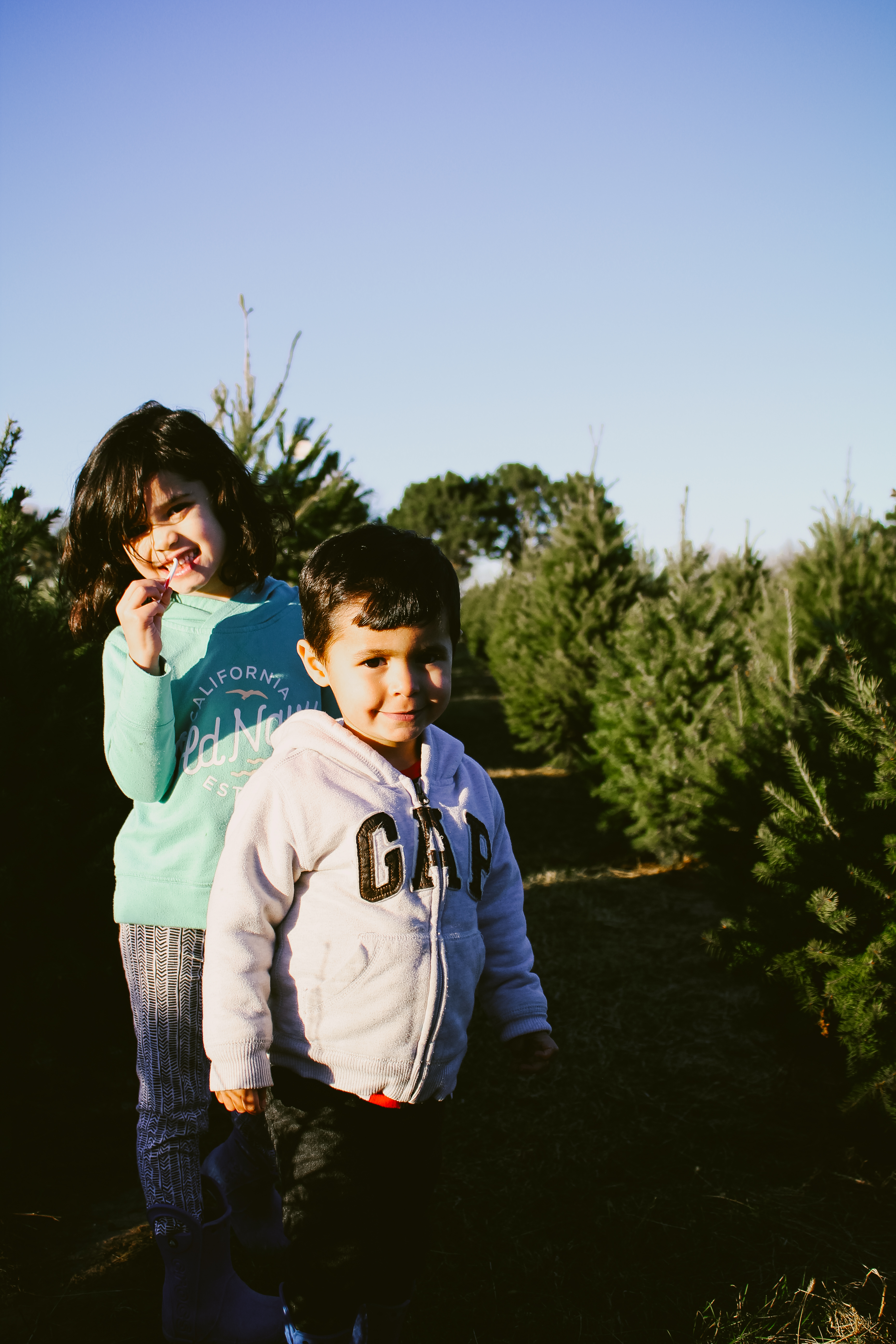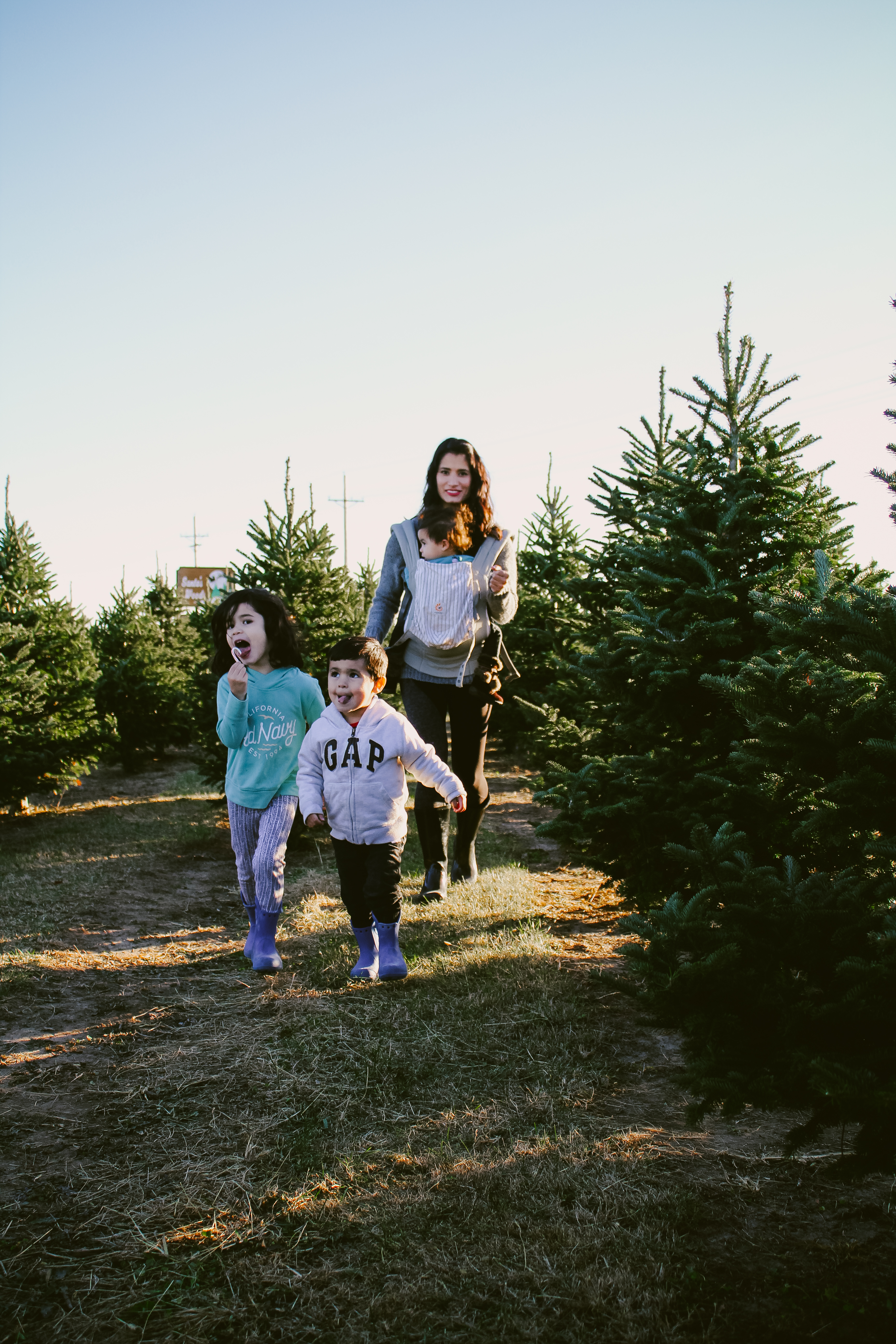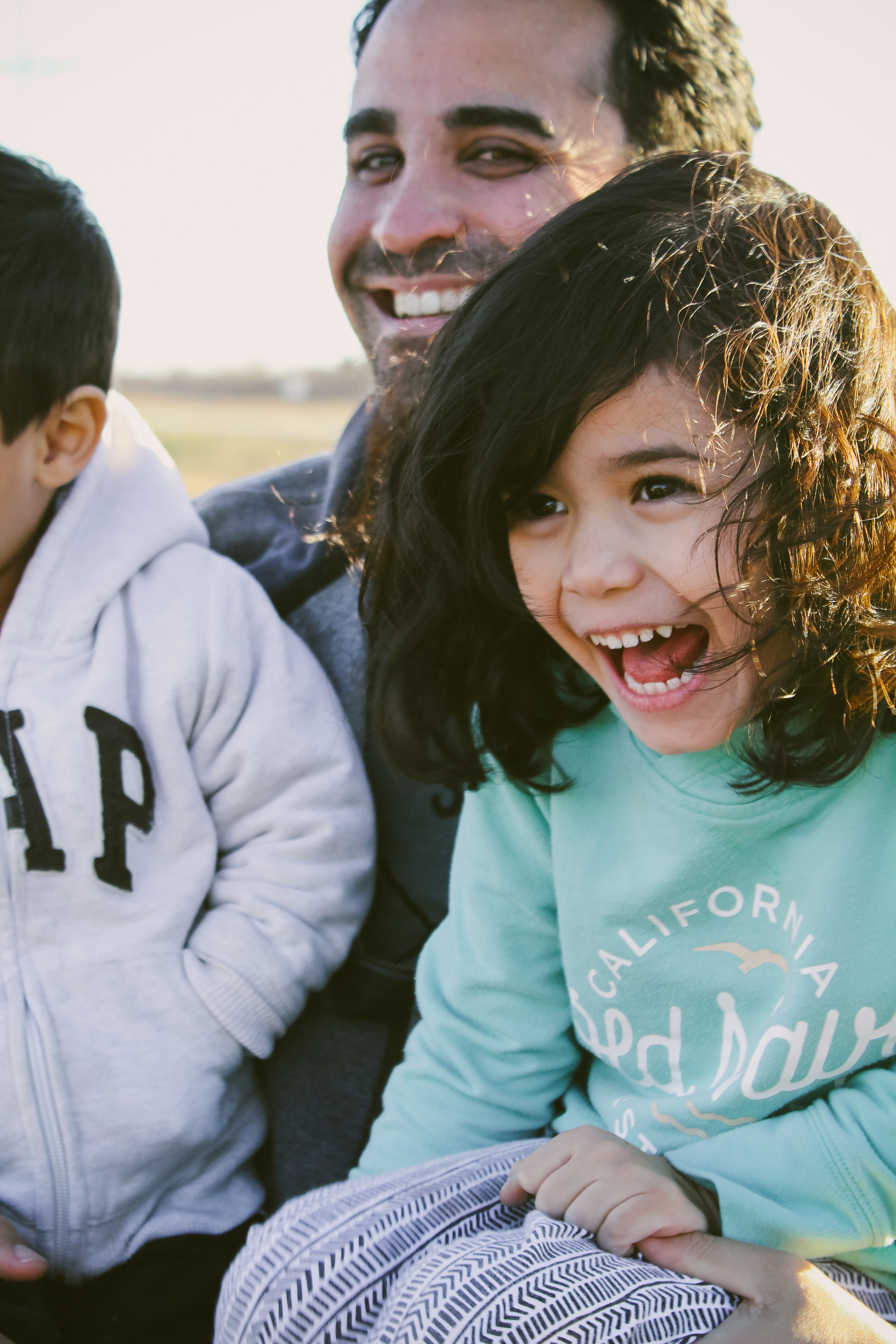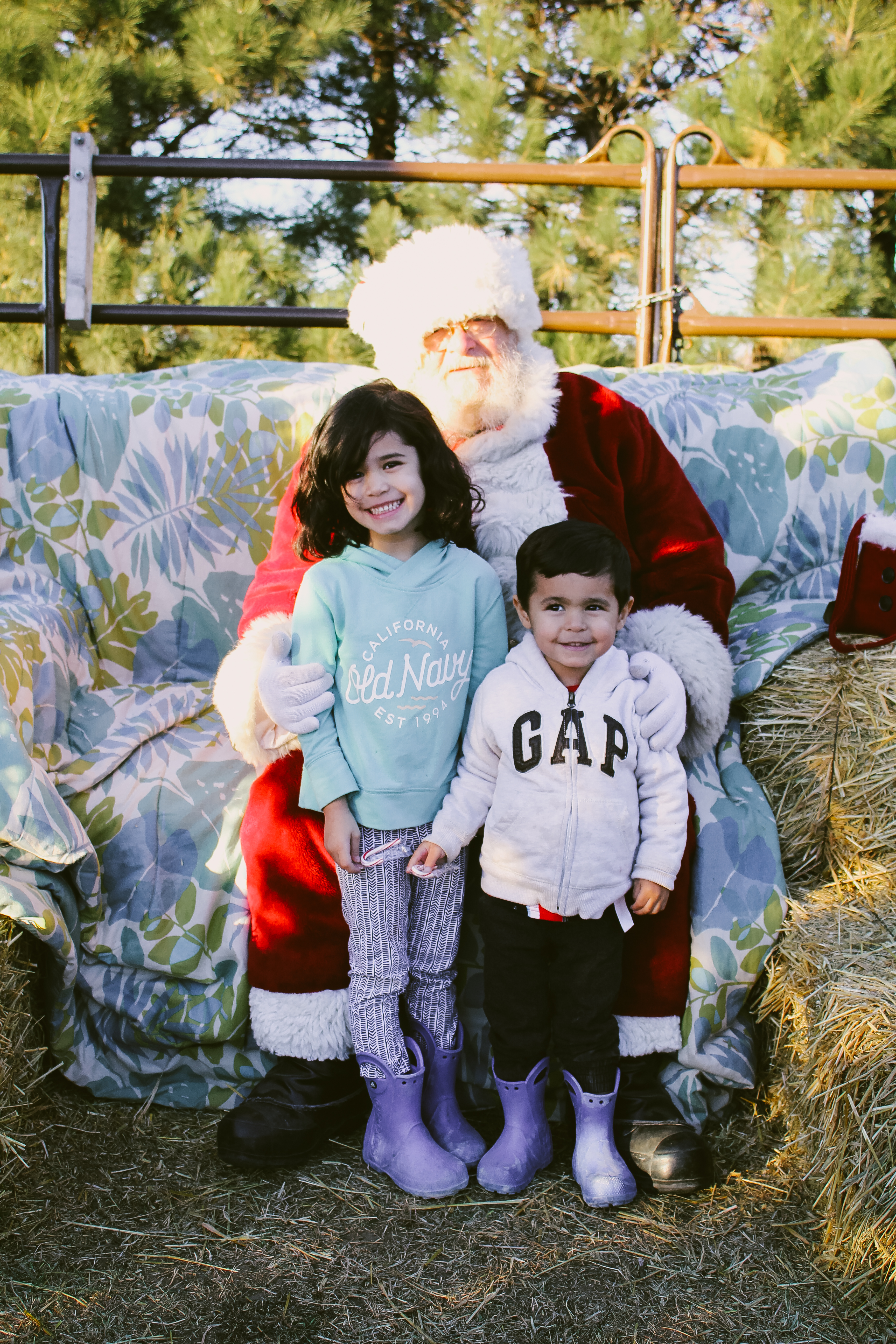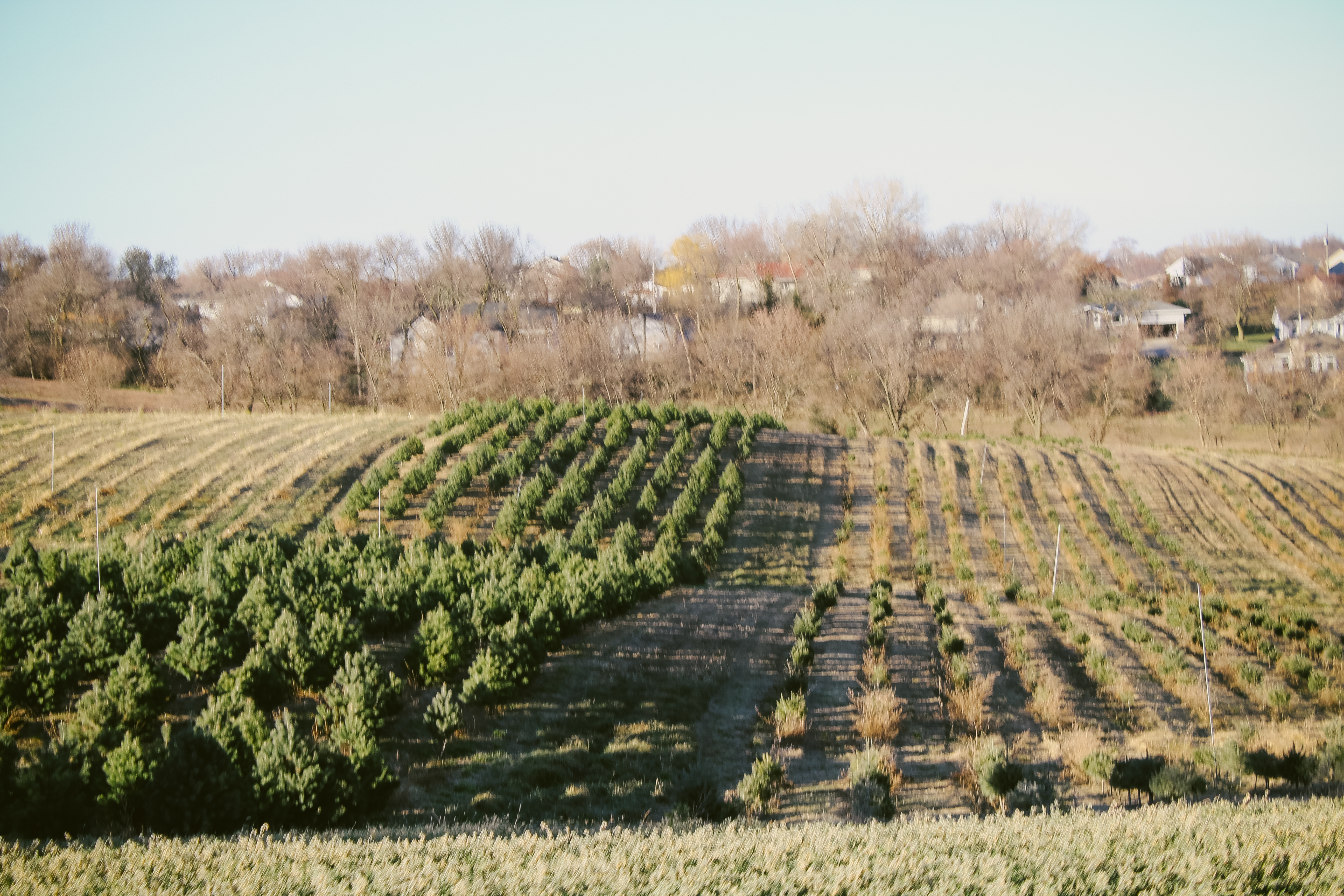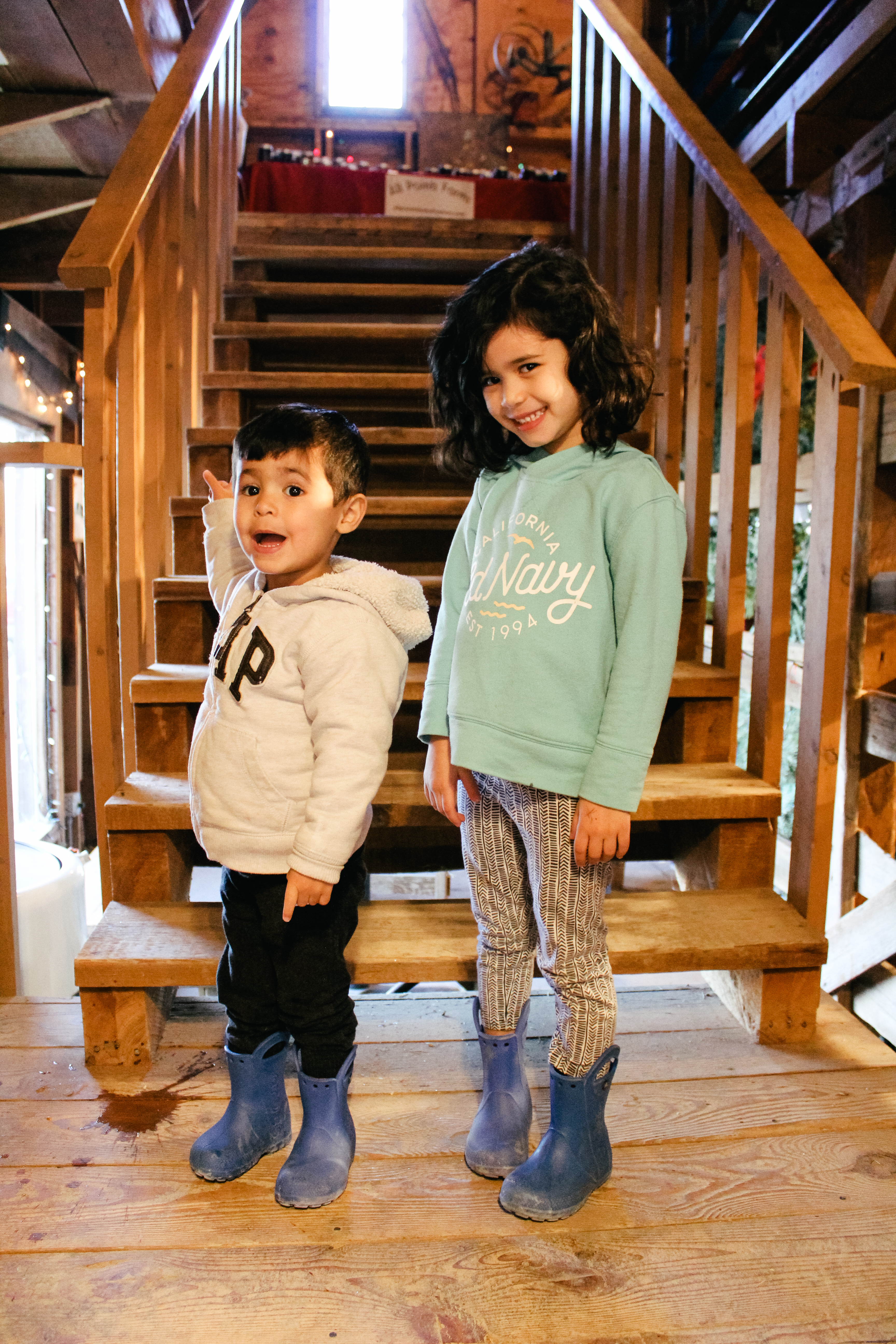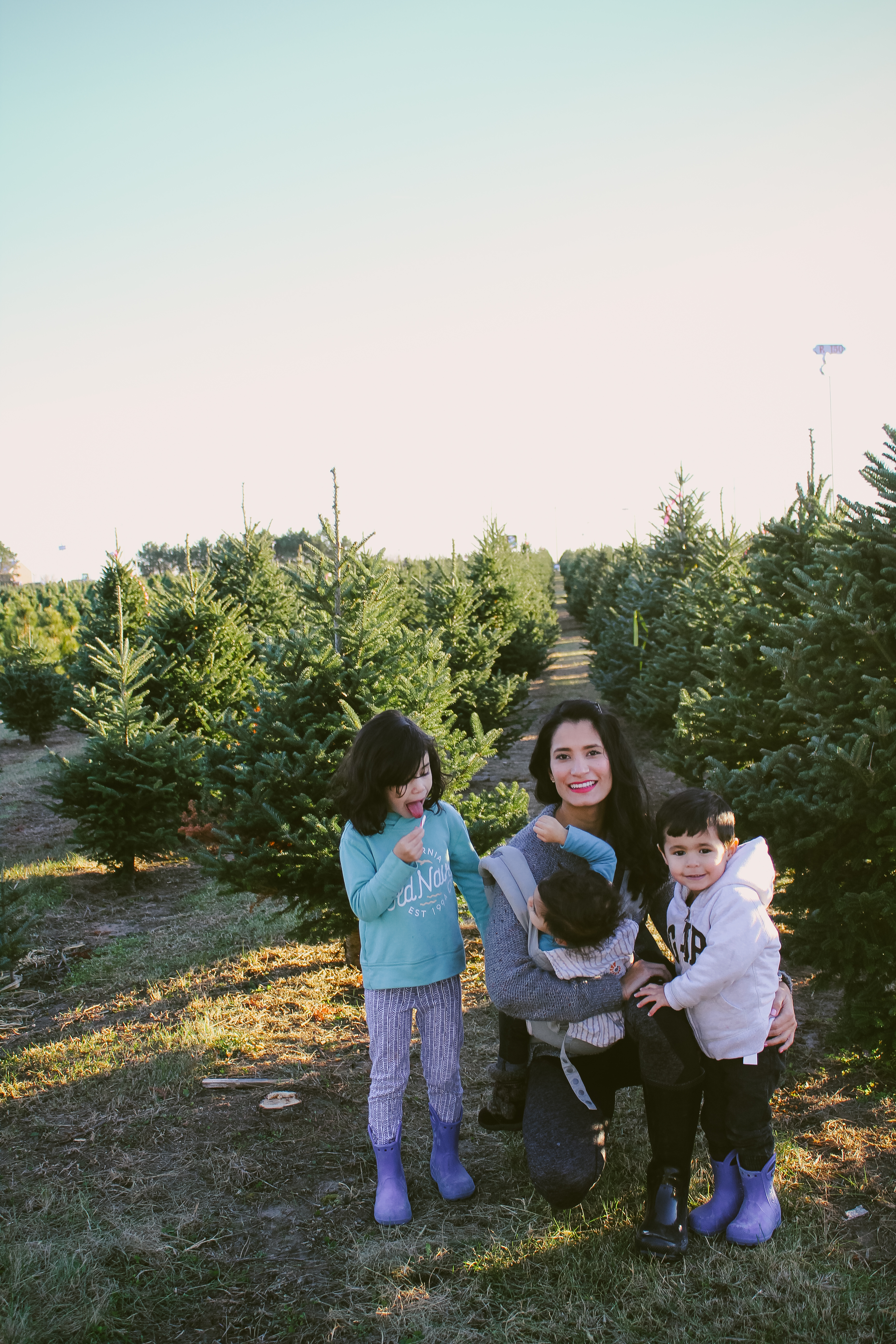 I want to say the kids were more excited about seeing the farm and spending time with us, but we may take second place to those tiny candy canes.  It was their first time having one and they have been asking for more since.
Here's to forgotten pictures and Christmas in January!