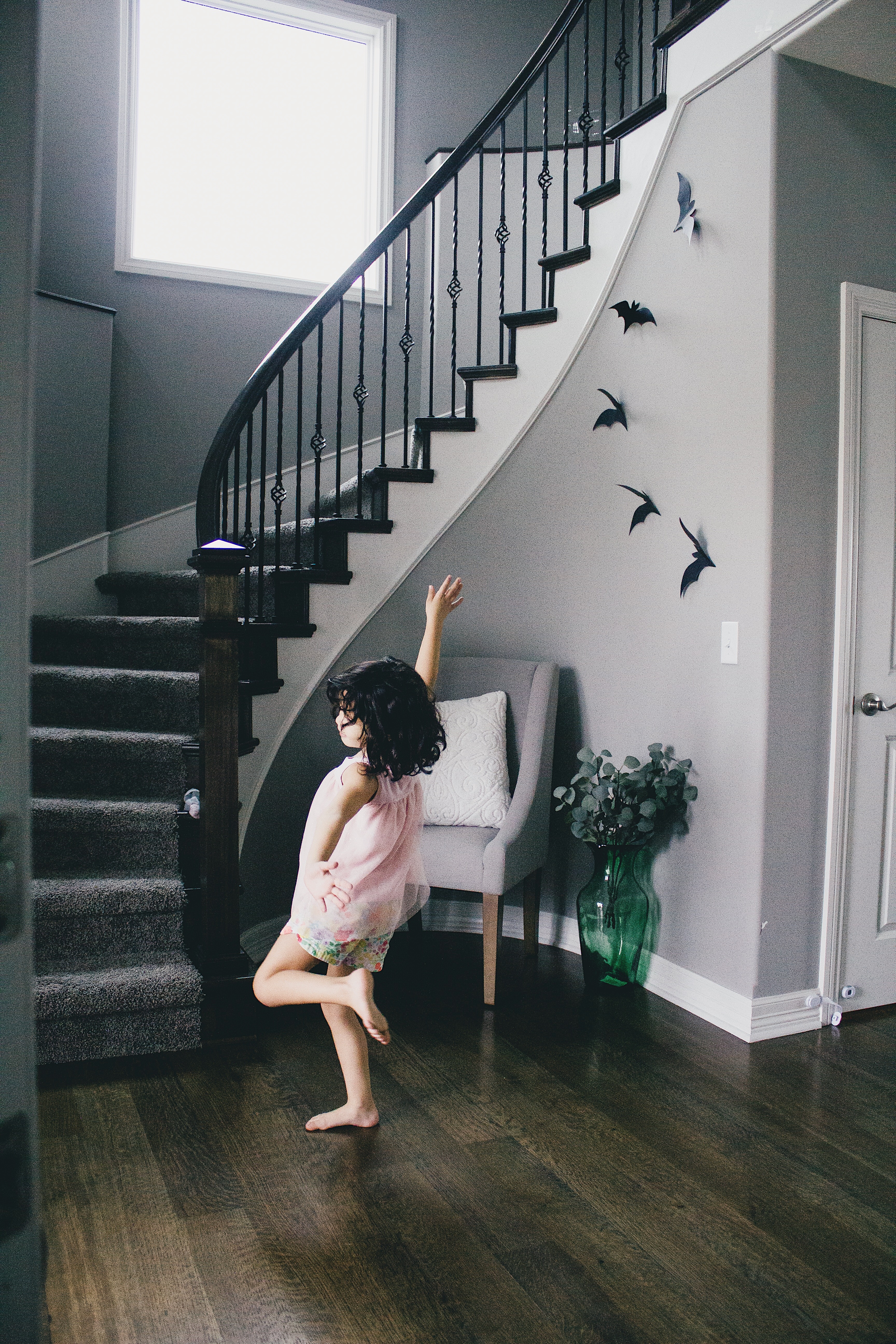 It's here! The moment everyone in the midwest has been talking about for the past 11 months!
FALL!!!
This is our first official fall friends.  We are waking up high 50's degree weather, the leaves are starting to change and there are fall festivals everywhere.  Last week, we welcomed October and in lieu of all the festivities, we spruced up the house a bit. Nothing crazy… just a few DIY paper bats and the cutest little pumpkins all over.
The kids are super excited because this is the second time we're trick-or-treating and Grace is at the age where she remembers that there's candy involved with this holiday.
We're still undecided about costumes this year. Grace is still going back and forth between a princess unicorn and good ol' Elsa. Haddon has no clue, but he did spot a dragon at Target and can't stop talking about it.
We've spruced up the house with the cutest paper bats. I've been wanting to do something whimsical like this for a while, but last year we were in the middle of a move so this my friends, turned out to be our lucky year.
Want to make these cute bats yourself?
Keep reading…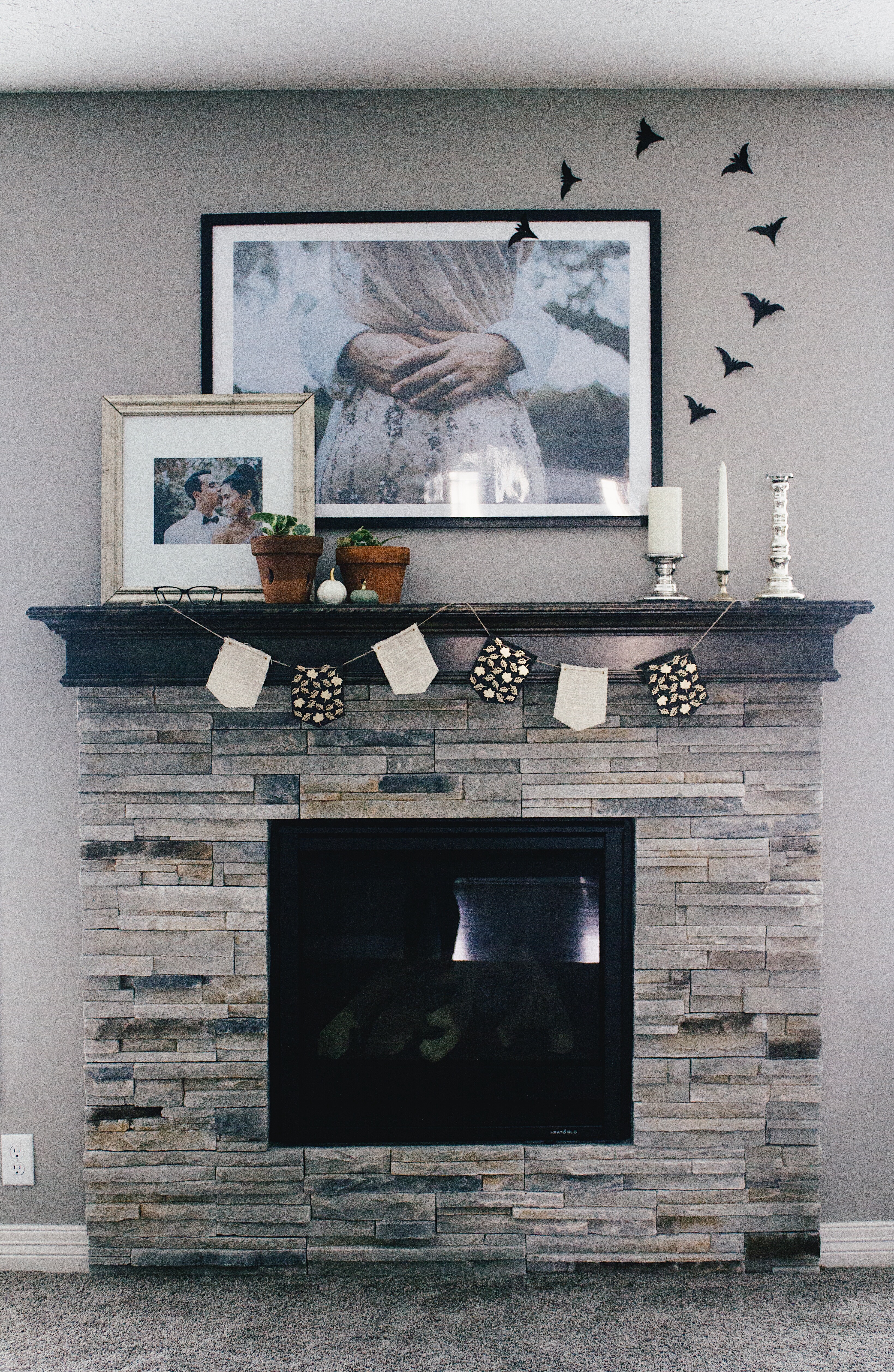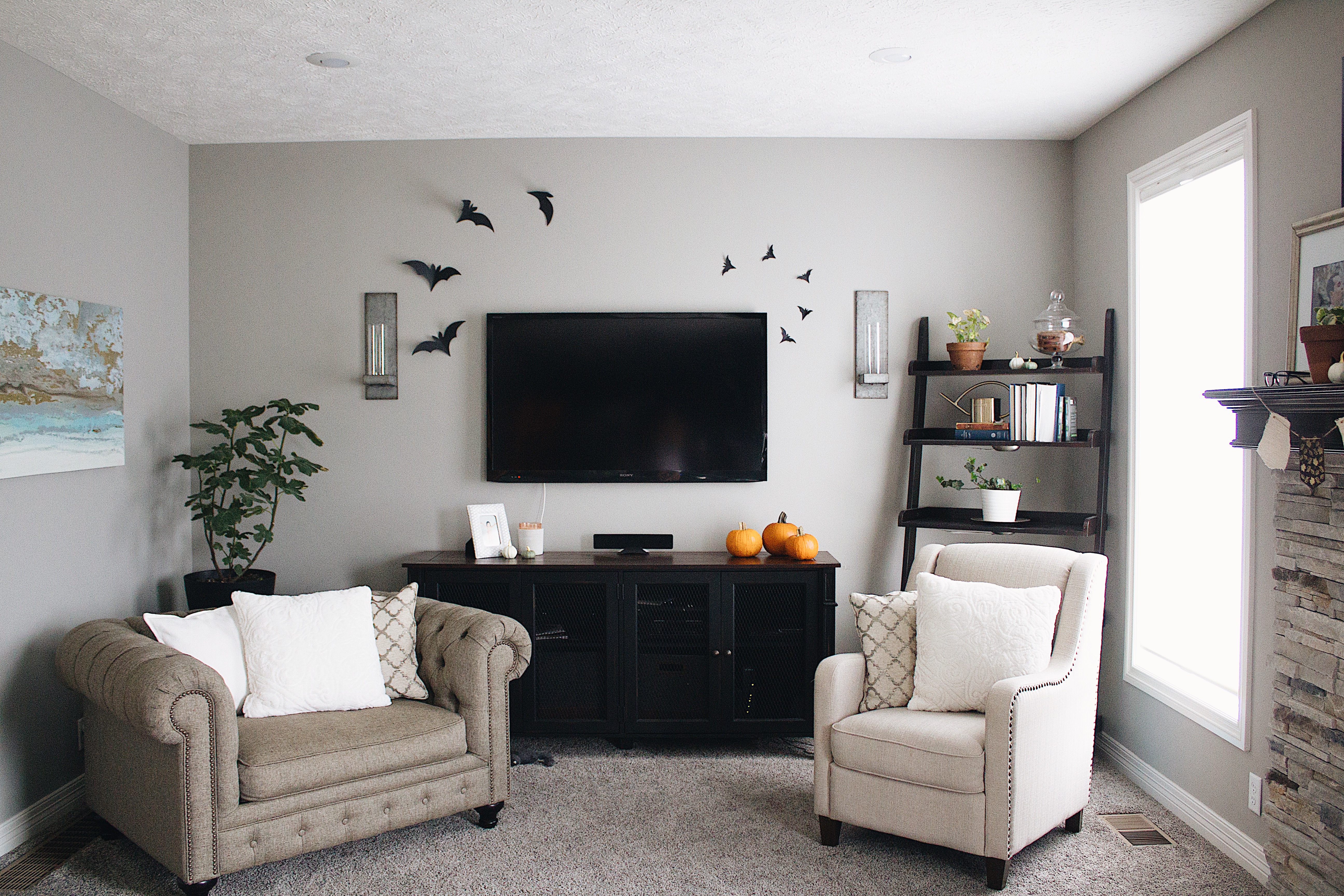 DIY PAPER BATS
Step 1
Print out this PDF to use as your template. I hand-drew mine so, lets pretend they look exactly alike. I suggest you use a heavy stock paper making it a little easier to trace.
Step 2
Use a heavy stock construction paper or black poster board and fold in thirds or in half.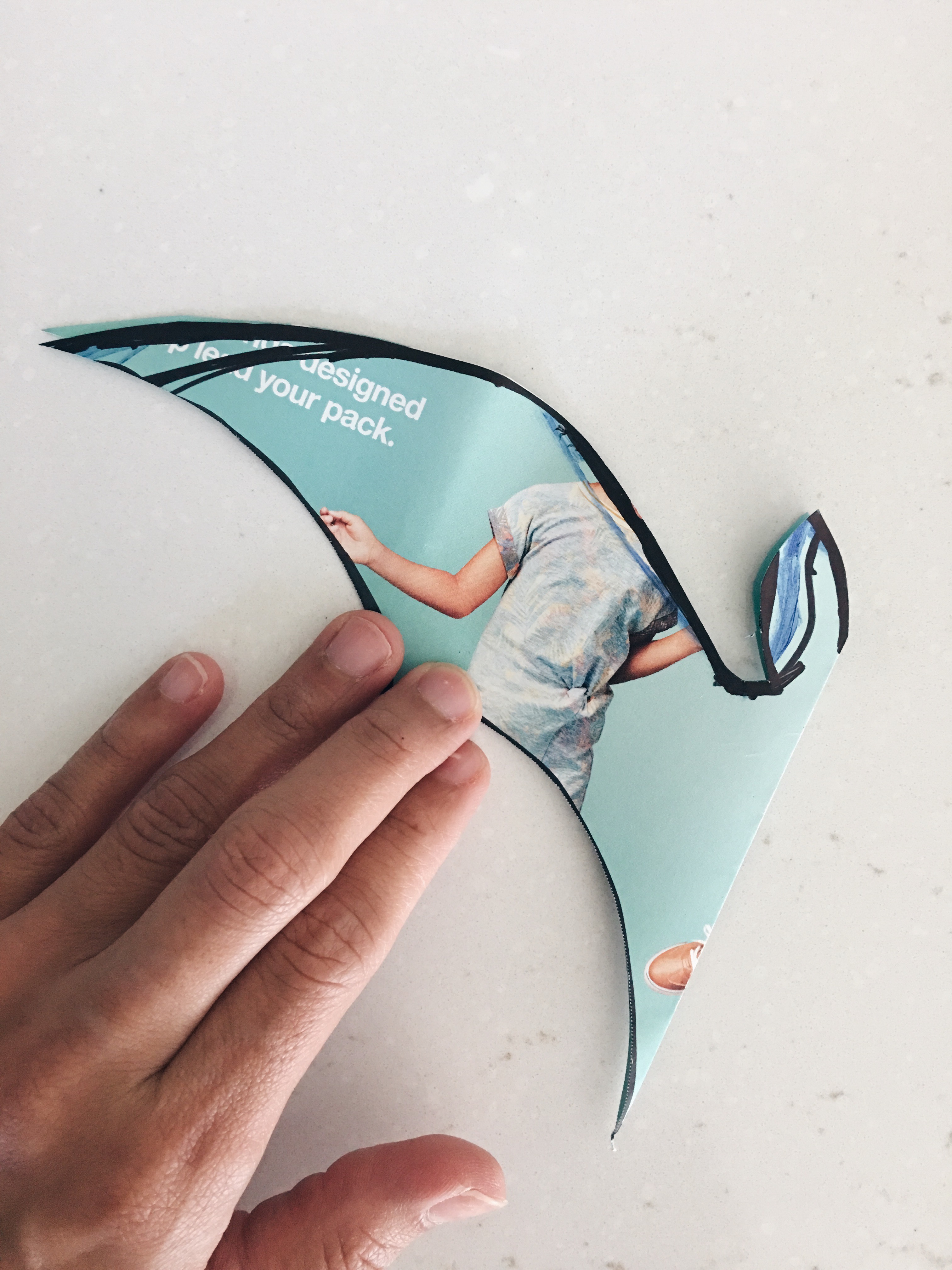 Step 3
Fold the template in half and line it up with the folded posteboard.  You can trace the entire bat, but folding it in half allows for symmetrical wings.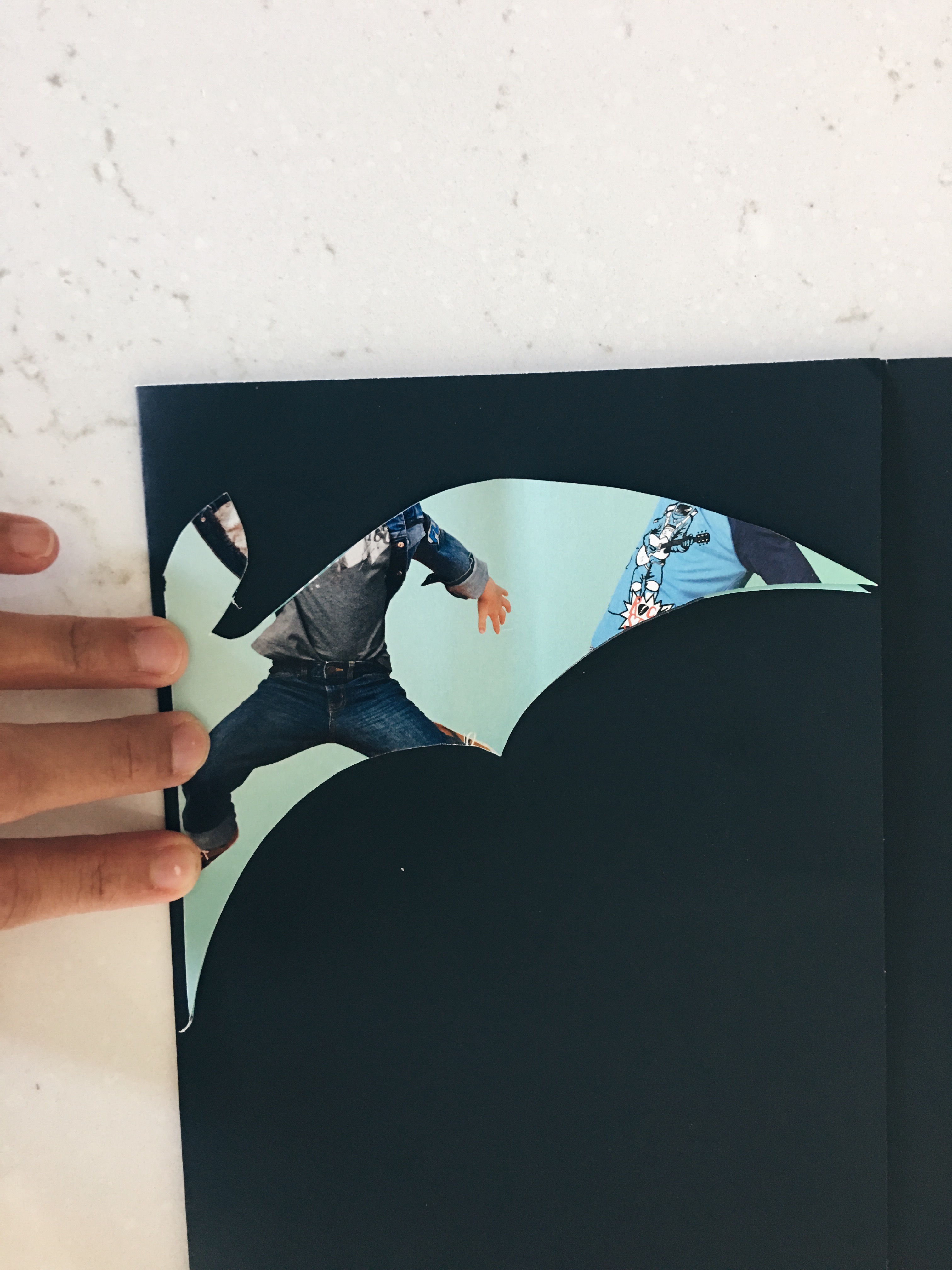 Step 4
Trace the bat using black colored pencil and cut holding down the poster board so the wings don't move too much.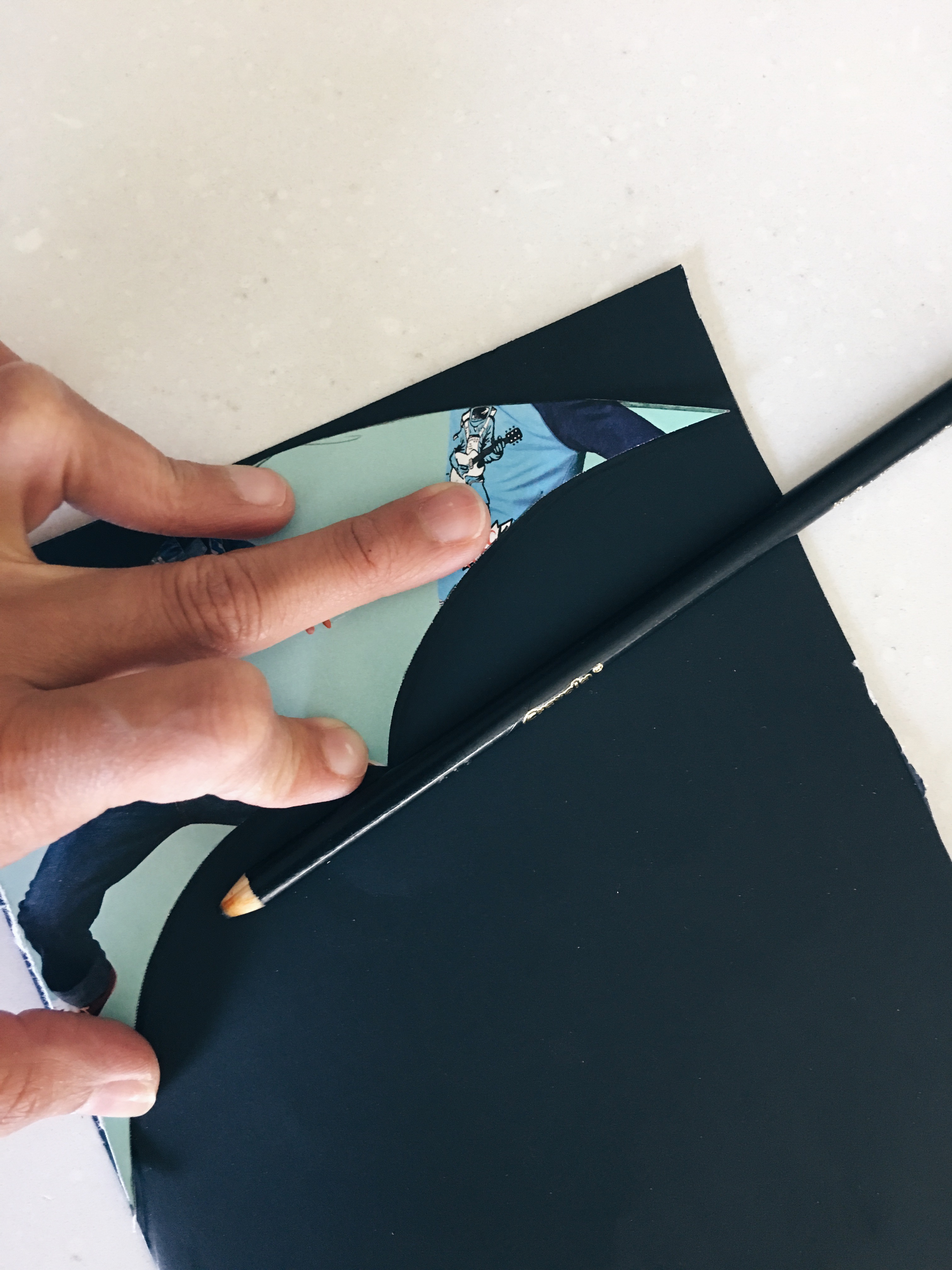 Step 5
Unfold the bat and repeat.  You can use double sided tape or sticky tack. I like to place the bats in a whimsical pattern to make it look like they're flying around.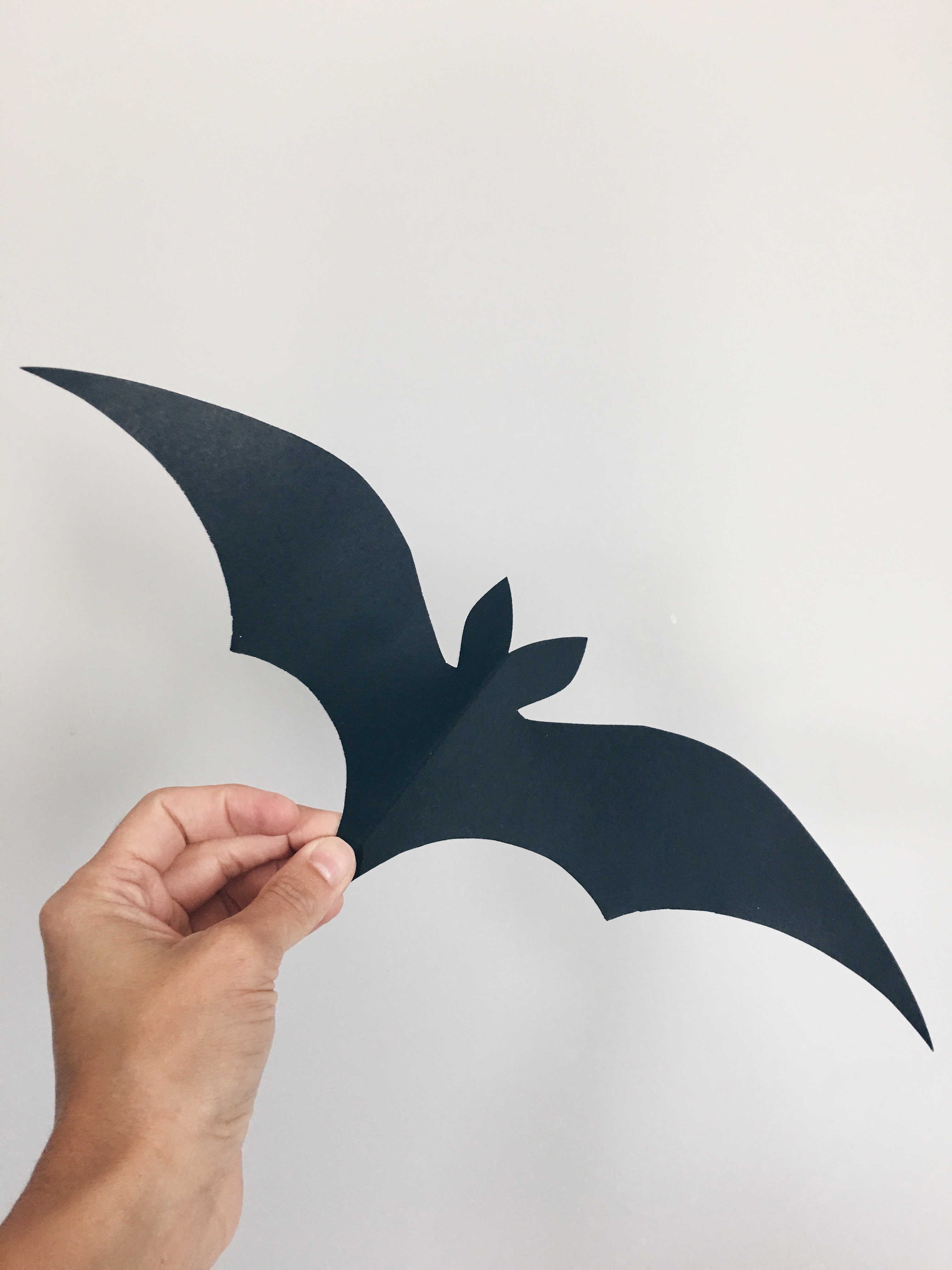 Simple.  Right?
The kids love seeing these on the wall and I think it's a fun and not-so-scary way to bring in a little fun to the holiday.
Also, when people walk through the front door, they see all the bats and they seem to love them.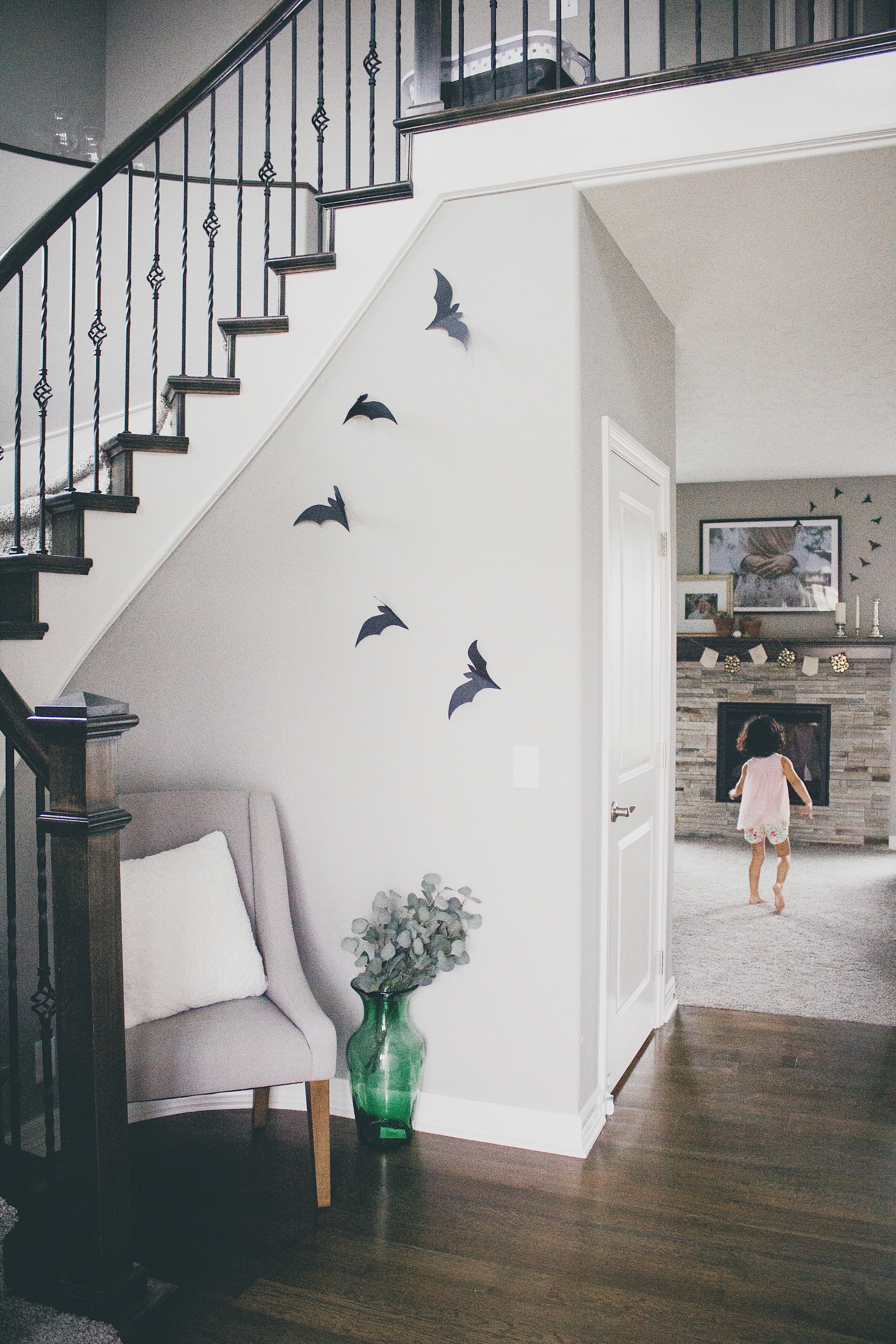 If you have any questions, feel free to email me or message me through Instagram!