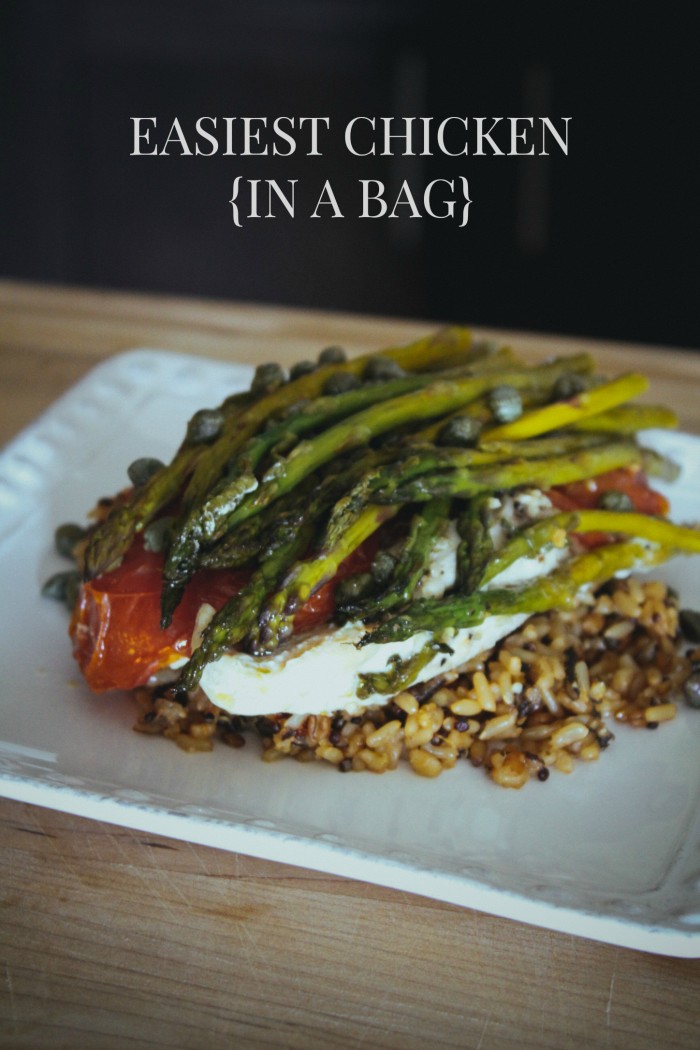 i have such a hard time cooking chicken. whenever i think i finally have a good recipe, my chicken ends up burnt or tough and dry. i've panfried it, baked it with a lot of olive oil and even grilled it. all to no prevail. it's always a sad moment when all we have in the freezer is chicken. ale never cared for my chicken either… he always compliments the presentation or the sauce i use, but he usually ends his compliment with "the chicken wasn't my favorite, but good job honey."
after 5 years of marriage, i think i have finally found the perfect way to cook the dreaded bird. the secret? cook it in a parchment paper baggie! the chicken comes out perfectly juicy and so incredibly tasty that ale asks for seconds AND for a helping to take to work the next day!!
the best part, is that this is the easiest chicken recipe known to man.  it's so simple, that it can be made during the week (on a school night).  However, the presentation is elegant enough to show off at a fancy dinner party. if there ever was a WIN category for recipes, i'd put this one in it!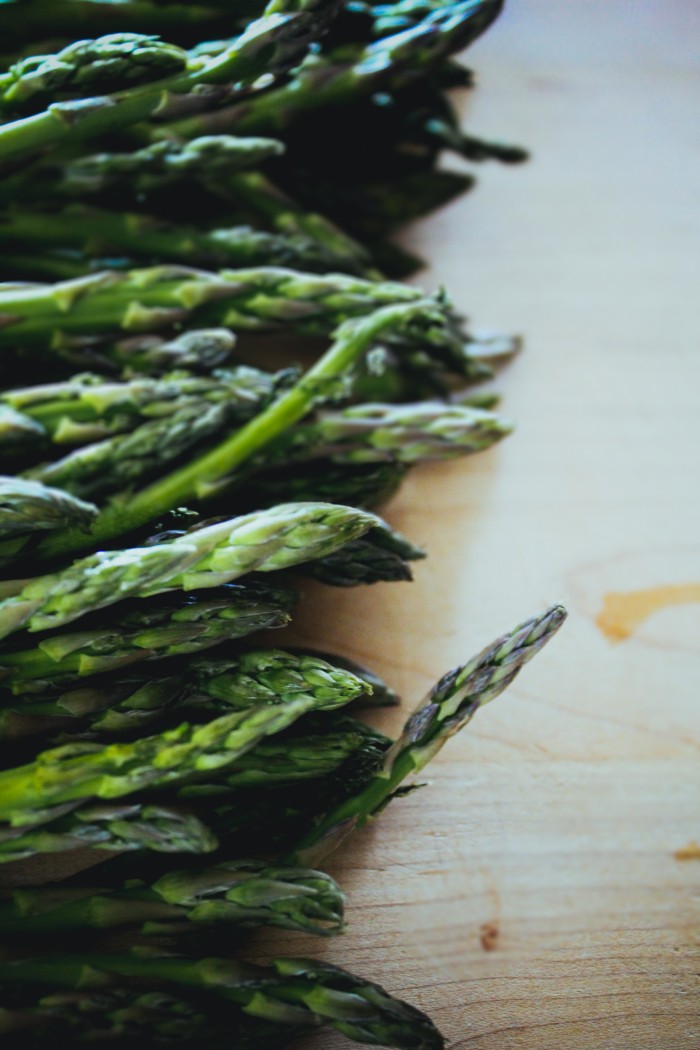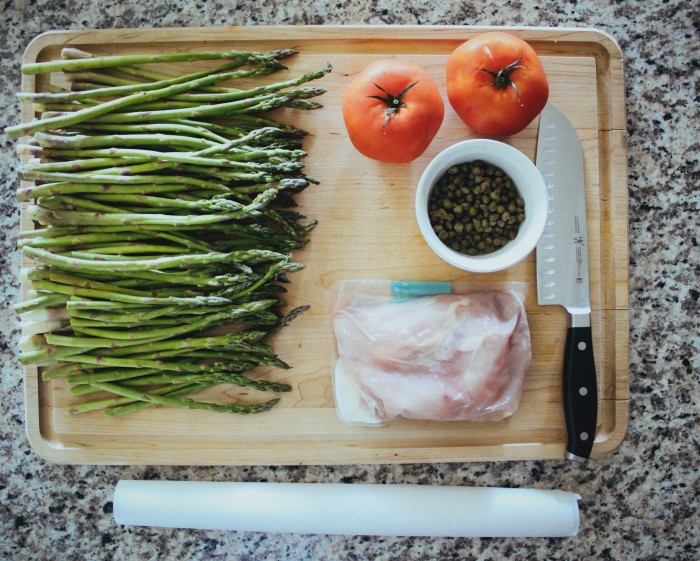 ingredients
2 large boneless, skinless chicken breasts (split in half to make 4 servings)
salt and pepper
4 tbs olive oil
2 whole beefsteak tomatoes, sliced
1 lb of asparagus divided in four servings
4 tbs of capers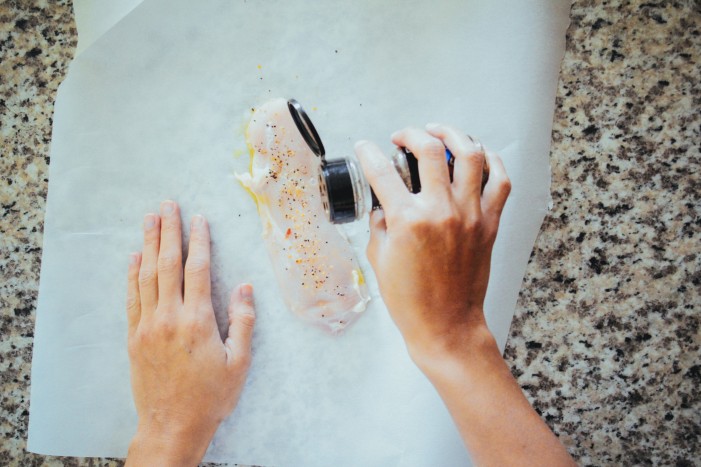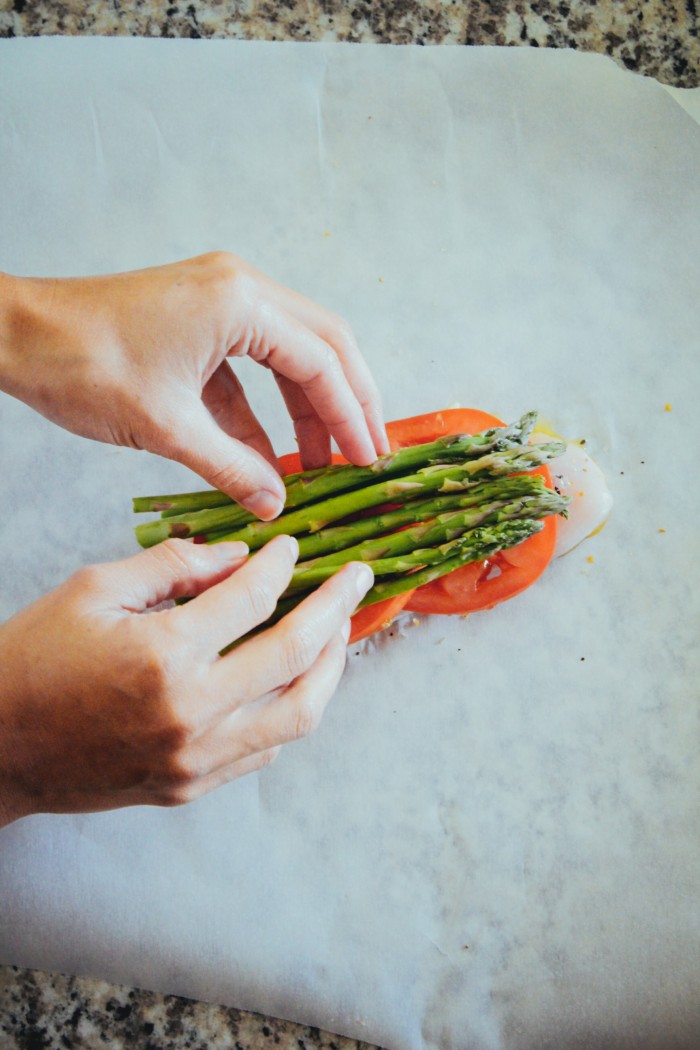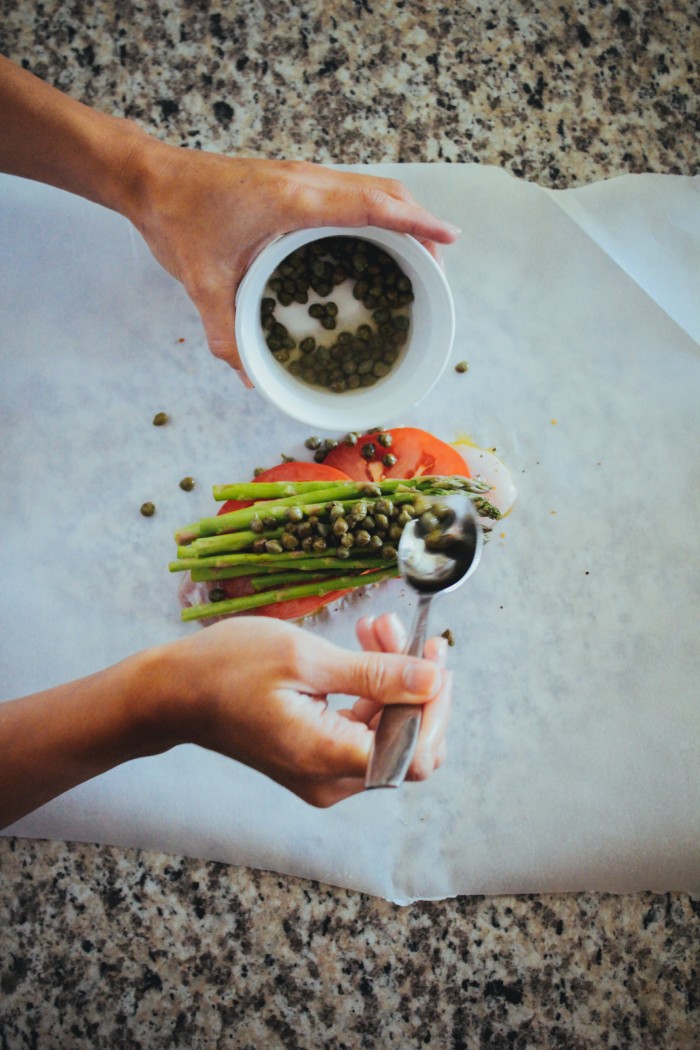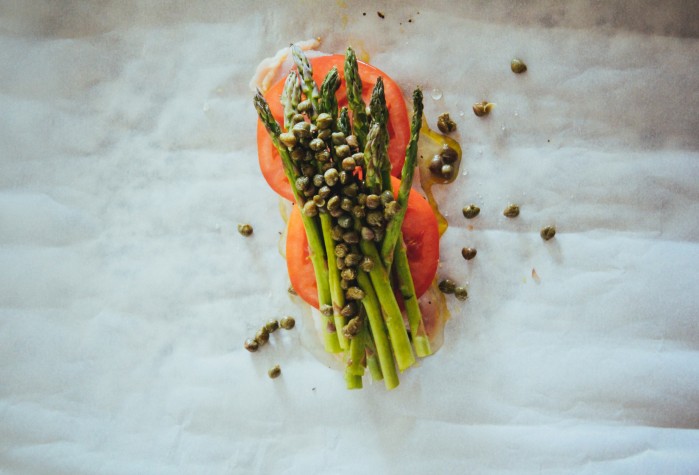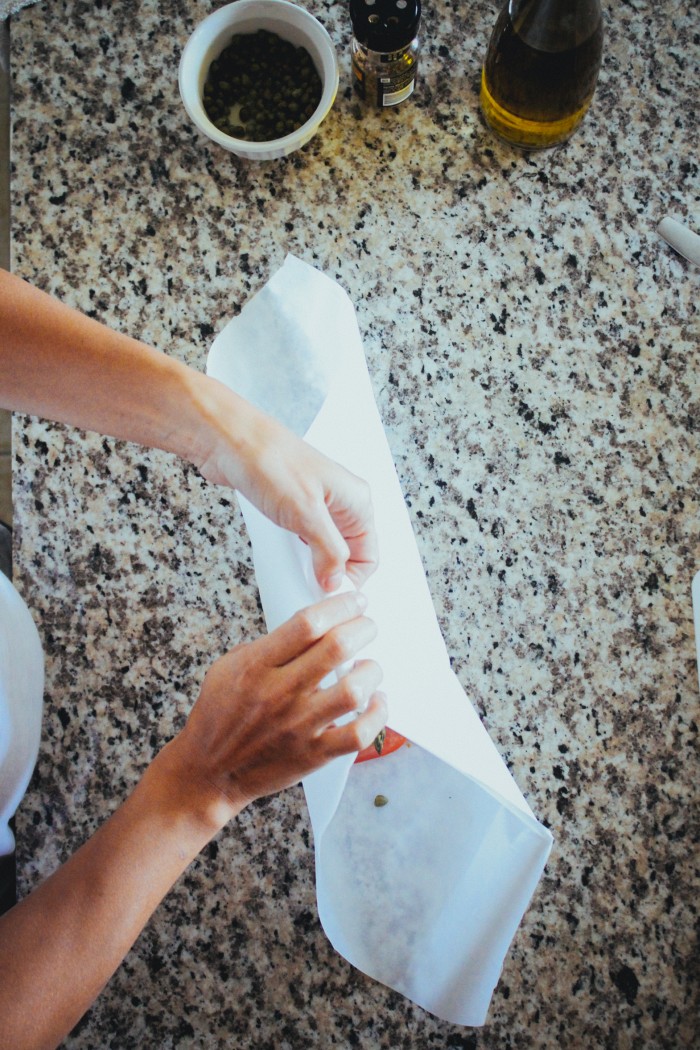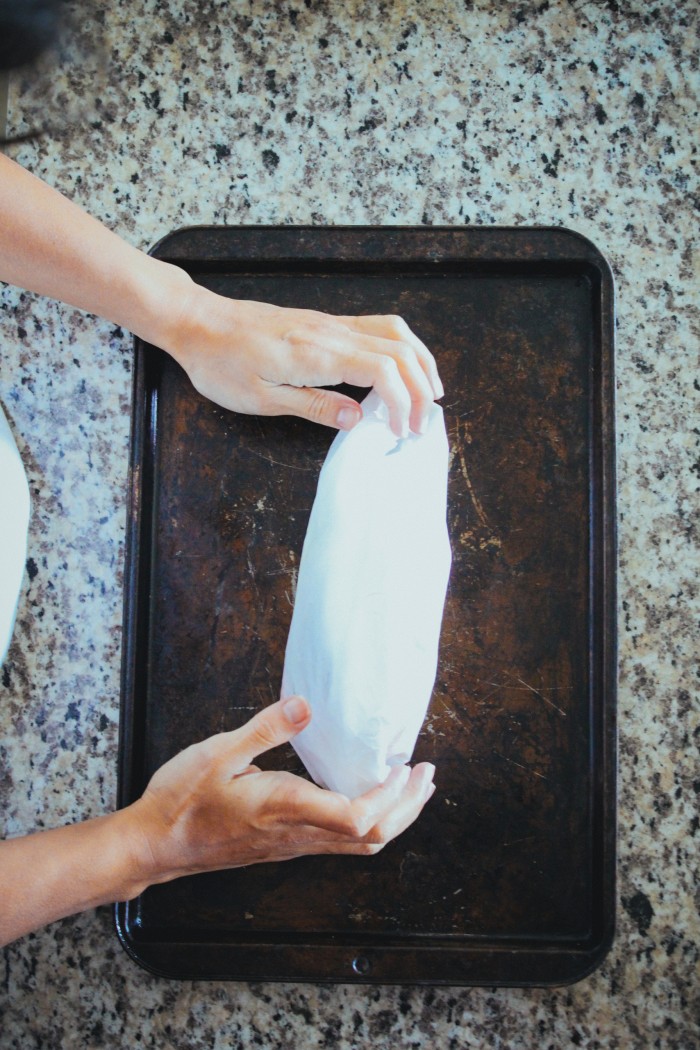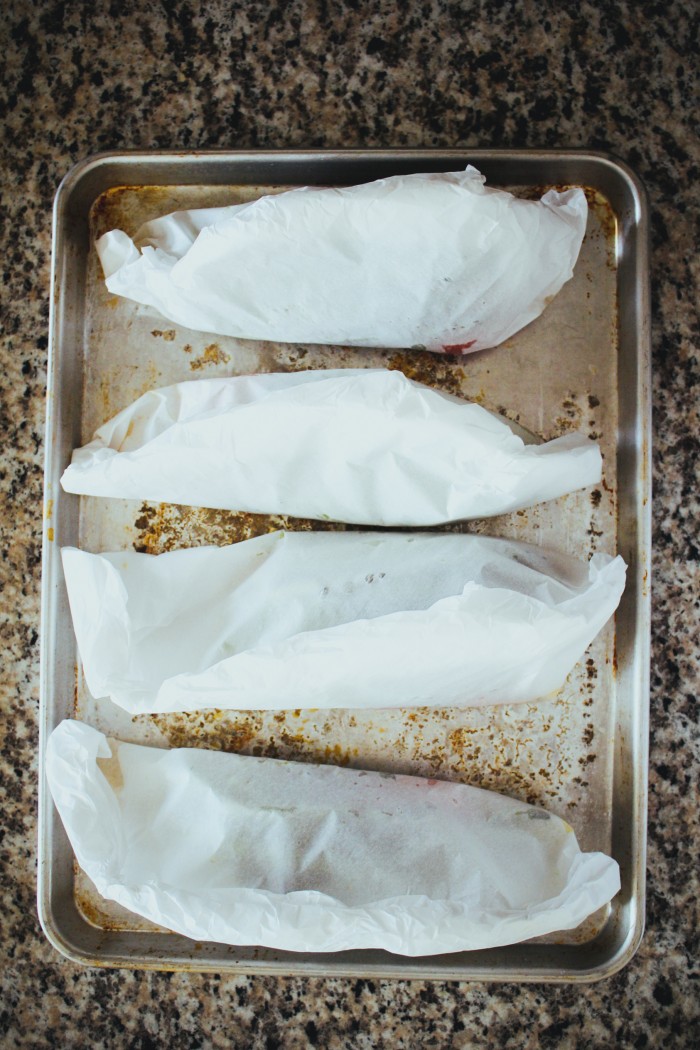 directions
(you'll need parchment paper)
preheat the oven to 400 degrees
sprinkle the chicken on both sides with salt and pepper and set aside
cut four 12-by-16-inch pieces of parchment paper
assemble one piece of chicken on the center of the parchment paper followed by two slices of tomatoes, one serving of the asparagus, one tablespoon of capers and a tablespoon of olive oil.
meet the short ends of the parchment paper (sack) at the middle and fold over tightly. fold a few more turns and continue to make a half moon shape by folding from both ends.
repeat for the remaining chicken, tomato, asparagus, capers and olive oil.
place the baggies on a baking sheet and bake for 25 to 30 minutes on the center rack
serve the chicken baggies on plates, then open the parchment paper carefully and slide the contents out.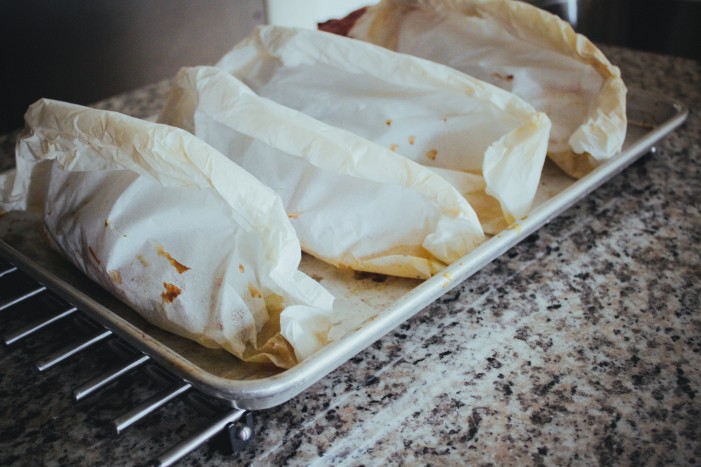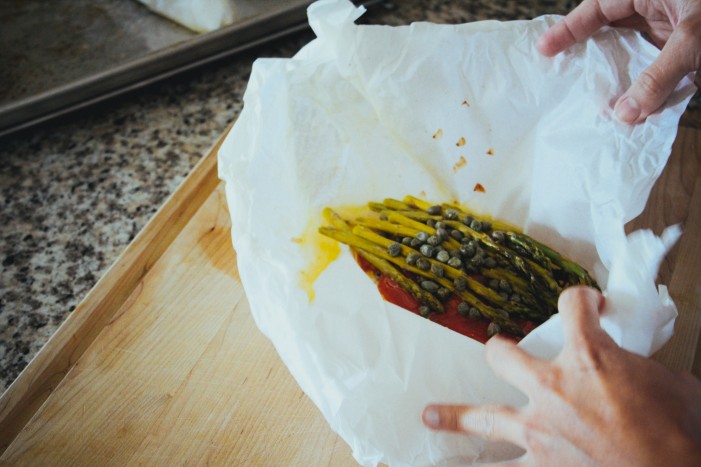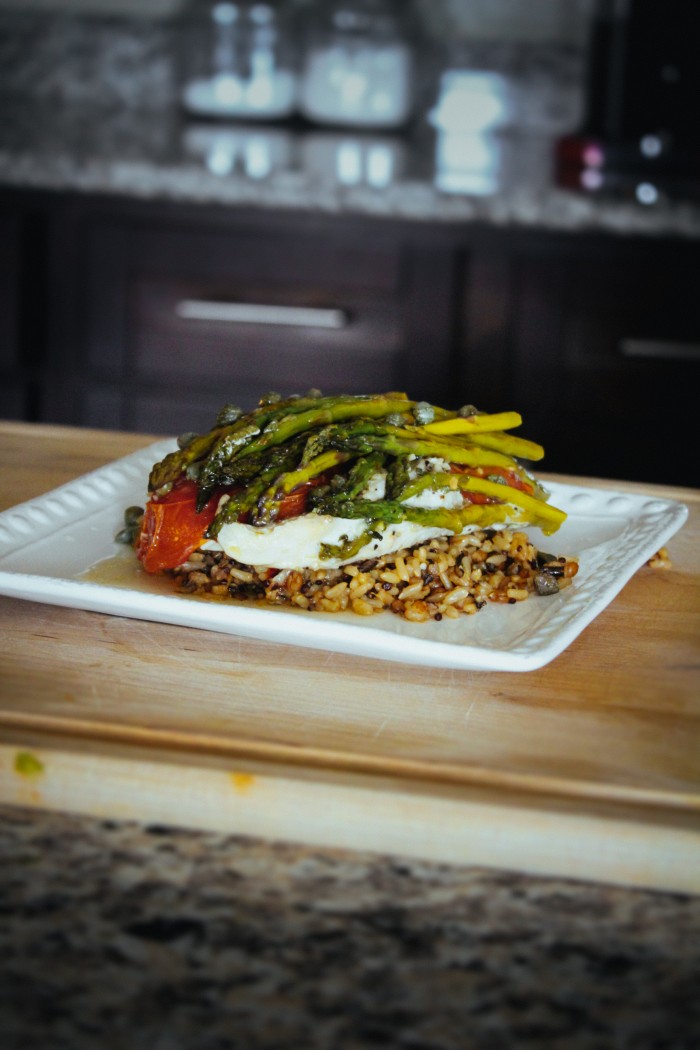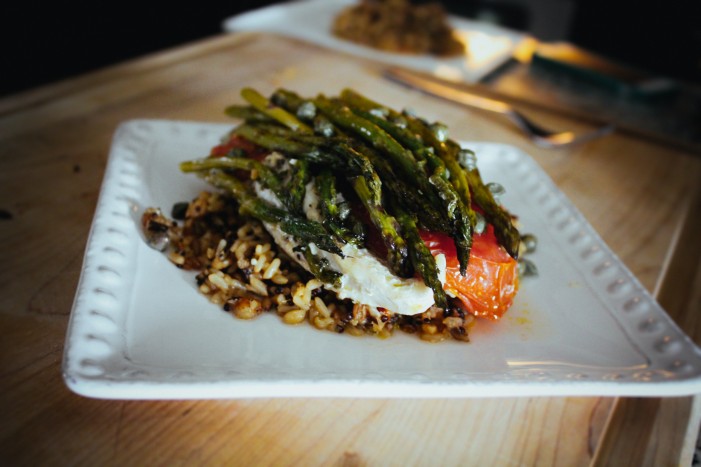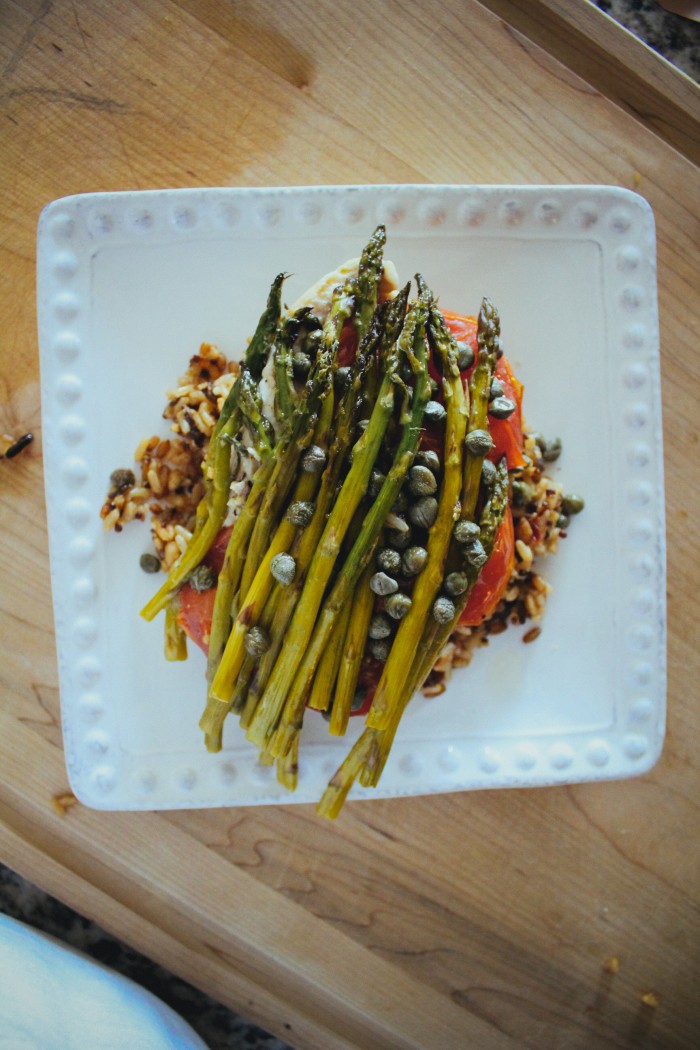 (we paired our easy chicken recipe with a wild rice and quinoa medley)
do you have any foolproof chicken recipes?? if so, please please share them with me!!