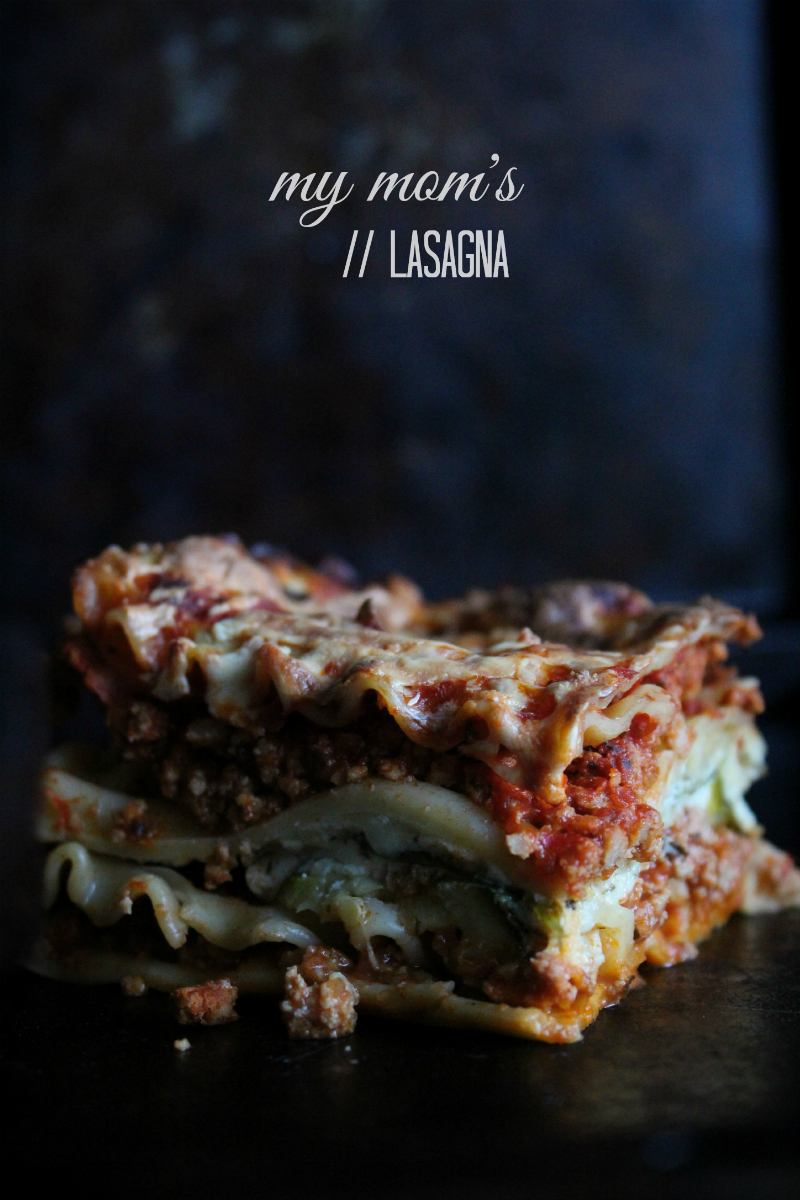 This time of year has been incredibly busy for our family and between working full time, planning for a baby and making time for family, our schedules are booked leaving little to no time for cooking. I've tried to anticipate this busy season and have filled my fridge with dinners that can be prepped ahead of time, frozen and kept on hand as staple dishes for our family to enjoy.
This year time around, my go-to meal is my mom's turkey lasagna.  This is an easy lasagna recipe that mom has made over the years and is one of our family favorites. It's also an easy meal to bring to a potluck dinner or to have when relatives show up at your door (which they might do after the baby arrives) They'll never know it was made days in advanced and will love every bite!
Thanks mom!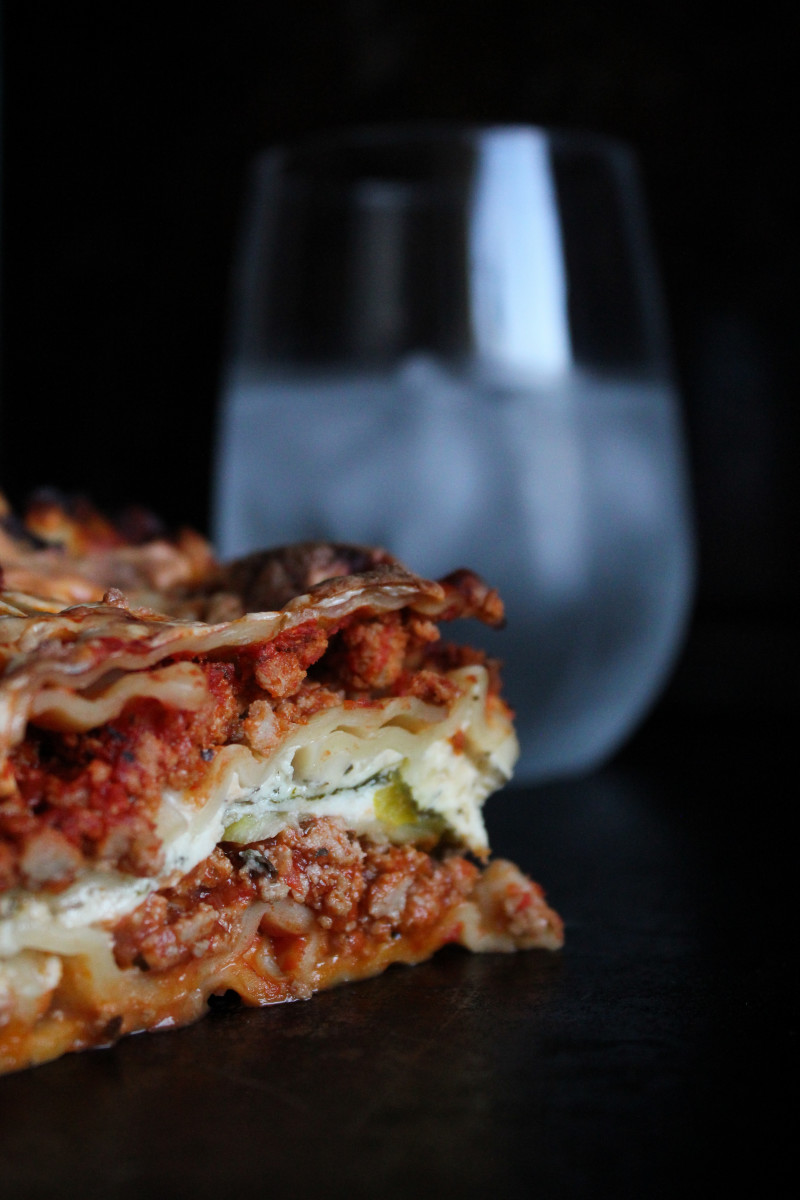 //Ingredients
1 lb.  ground turkey
1 medium onion, chopped
3 cloves of garlic, minced
1 jar (24 oz.) pasta sauce of your choice
2 tbs of chopped up basil
3 cups of shredded mozzarella cheese, divided
15 oz container of ricotta cheese
½ cup grated parmesan cheese, divided
¼ cup chopped fresh parsley
1 egg, beaten
2 medium zucchinis, sliced longways
1 package of lasagna, noodles cooked (see package for instructions)
salt and pepper to taste
4 tbs of olive oil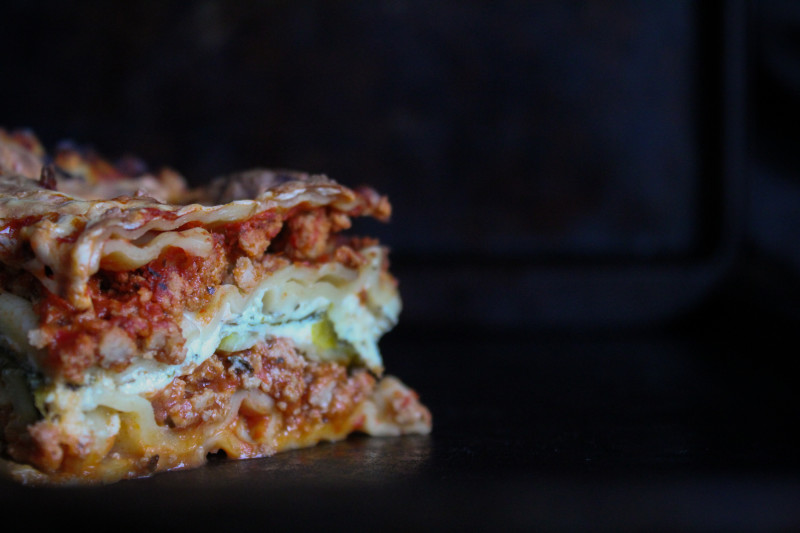 //Instructions
preheat oven to 350°F
brown the turkey in a large skillet coated with 2 tbs of olive oil on medium-high heat
meanwhile, mix 1 cup of mozzarella, ricotta, 1/4 cup of parmesan cheese, parsley and egg until blended
add the onions and garlic to the skillet and cook until the onion is a bit translucent
add pasta sauce and simmer for another five minutes adding salt and pepper to taste as well as the basil
meanwhile cook the zucchini in a pan coated with 2 tbs of olive oil on medium heat and set aside
assemble:  spread 1 cup meat sauce onto bottom of 13×9-inch baking dish; top with layers of lasagna noodles, 1/3 of the ricotta cheese mixture and 1 cup meat sauce and one layer of zucchini. Repeat layers twice. Top with remaining noodles, meat sauce and cheese
cover with foil sprayed with cooking spray
bake for one hour or until heated through, removing foil after 45 min
let stand for at least 10 minutes before cutting to serve
enjoy!