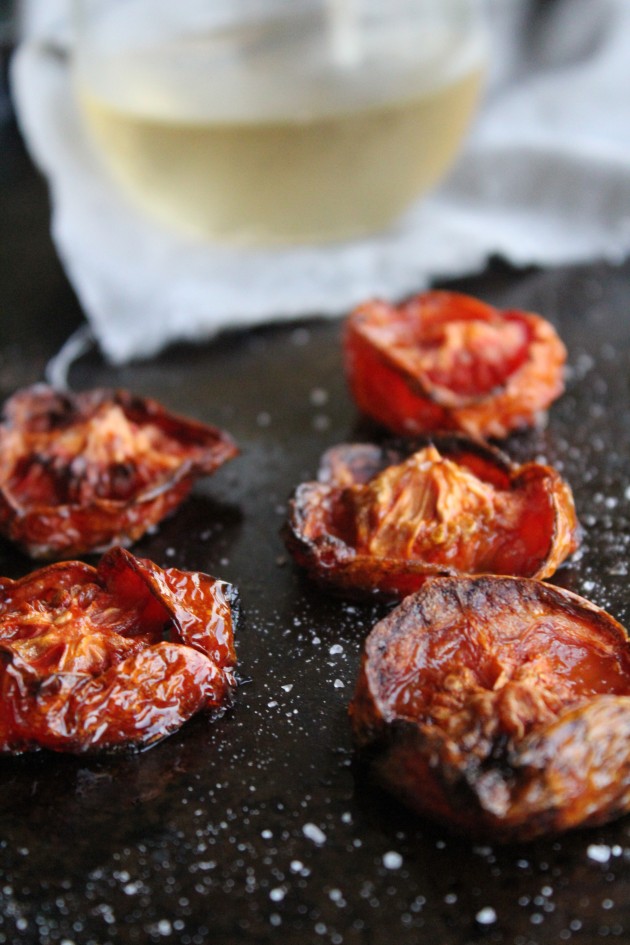 My husband has an affinity for tomatoes.  He is a fan of tomato soup, tomato sauce, tomato salad… you name it!   I'm guessing it comes from the way his mother unfailingly serves fresh tomatoes to accompany almost every meal. Whatever the case, he loves them and I am always looking for a new way to reinvent the lovely fruit at our home.  I made these slow roasted tomatoes for the first time last summer and they were a hit! So much so that they are now a must have in our kitchen. There are many ways to make these little guys but here's an incredibly easy recipe for slow roasted tomatoes in garlic olive oil, that can be made at home.
Ingredients
4 vine ripened tomatoes (or whichever tomato you have handy)
2 heads of garlic (1-per couple of tomatoes) thinly sliced
Olive oil
1 tsp sea salt (adjust to taste)
Directions
Preheat the oven to 275 degrees. Slice the tomatoes in half vertically (you can slice a little piece off the bottom to help the tomatoes sit upright. If using bigger tomatoes slice them in thirds but make sure all slices are about the same width). Rub olive oil on both sides of the tomatoes and line along a baking sheet and sprinkle sea salt over them. Bake for 4-6 hours or until they look sun dried. After they are finished cooking place them in an air tight jar, drop in the garlic slices, mix it all up and cover with olive oil.  Let them sit in the fridge over night to marry the flavors.
These are so versatile and can be served over salads, crostini, or with fresh arugula and anchovies (one of my favorites). Enjoy!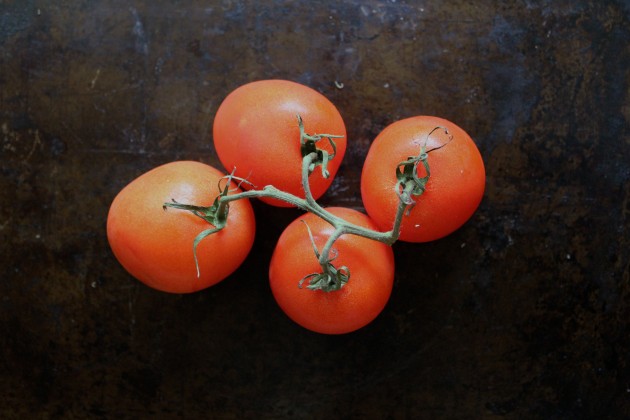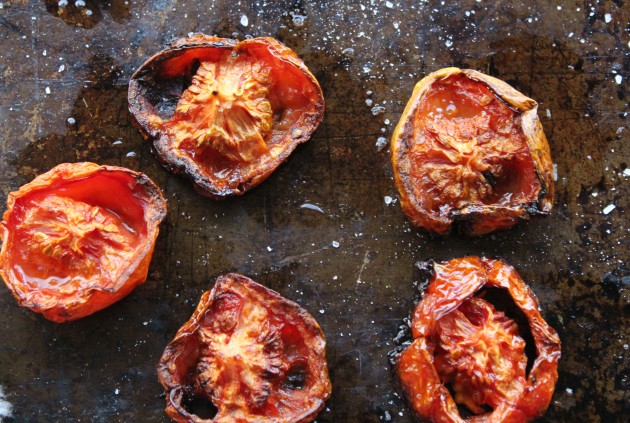 Check out more of our recipes here