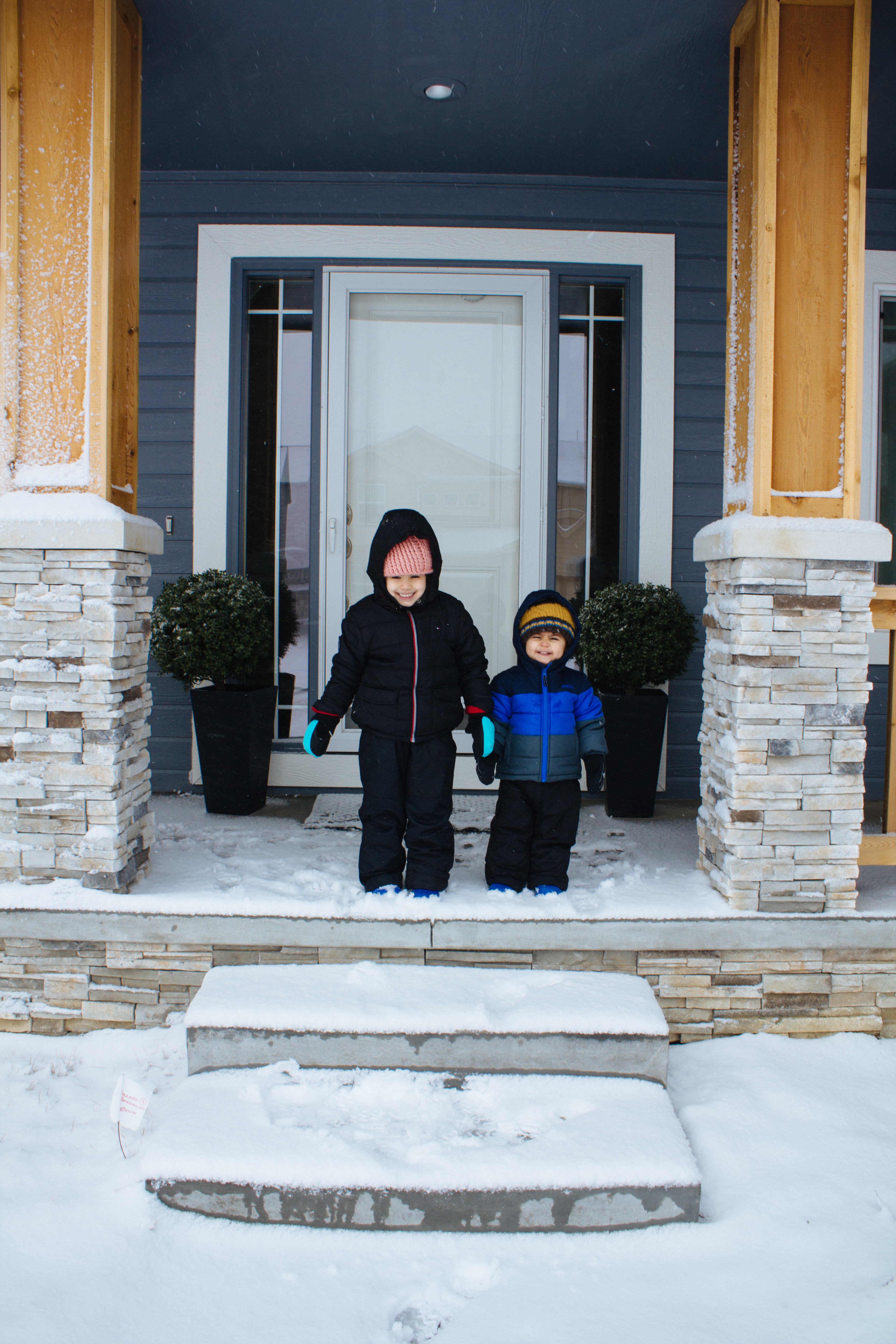 This past week we got a few inches of snow and were actually p r e p a r e d to play in it. Emory drifted off to a sweet slumber and the kids and I ran outside. This was the first time we actually spent time outside playing. It snowed once before but we didn't have snow gear and it wasn't enough to play in it. The kids really loved it. The snow was coming down hard so we had to shimmy our way around the house to block the wind but other than than it was great!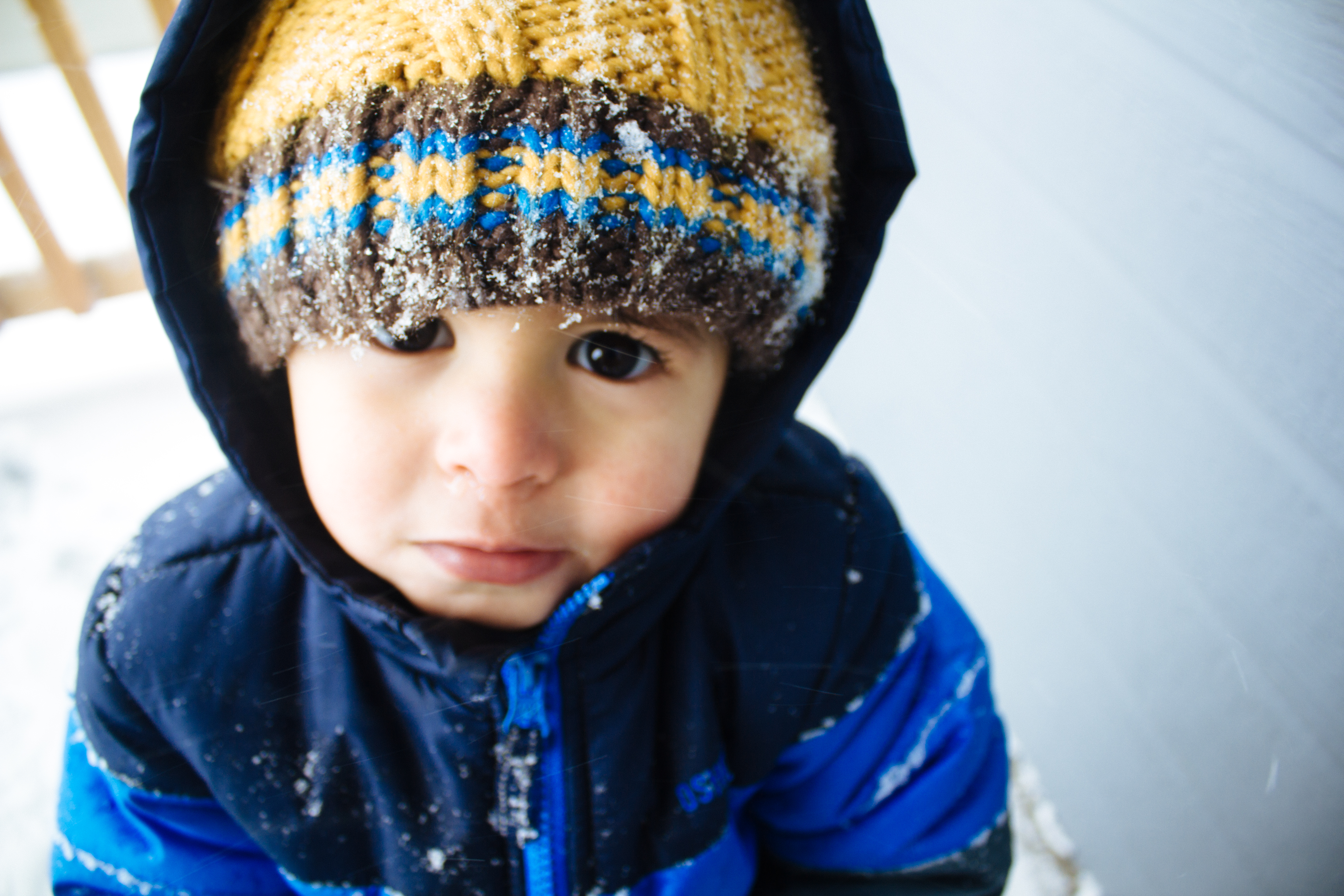 This little guy was so cute. He wasn't sure how to maneuver around his mittens and it was so cute watching him trying to make a snowball.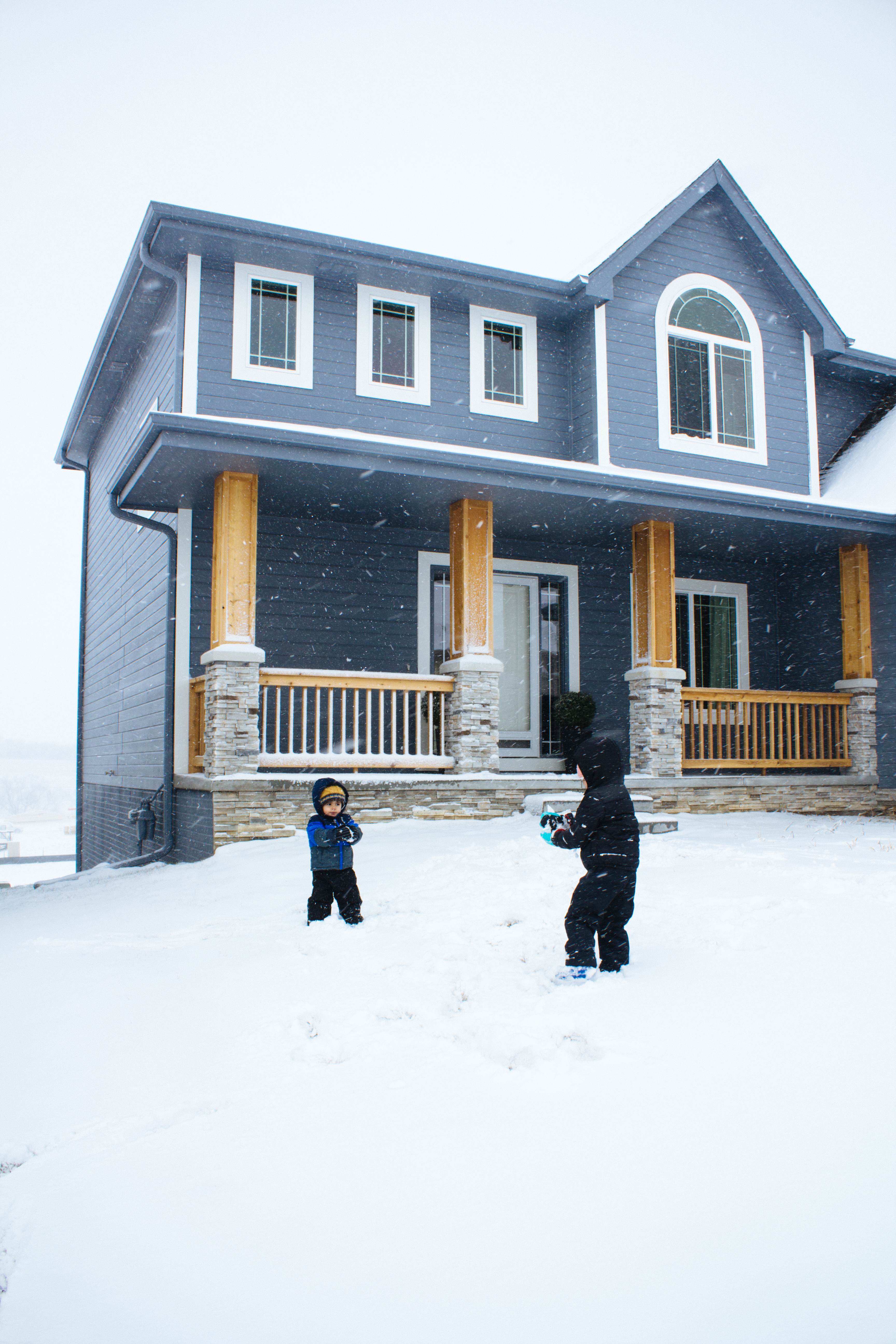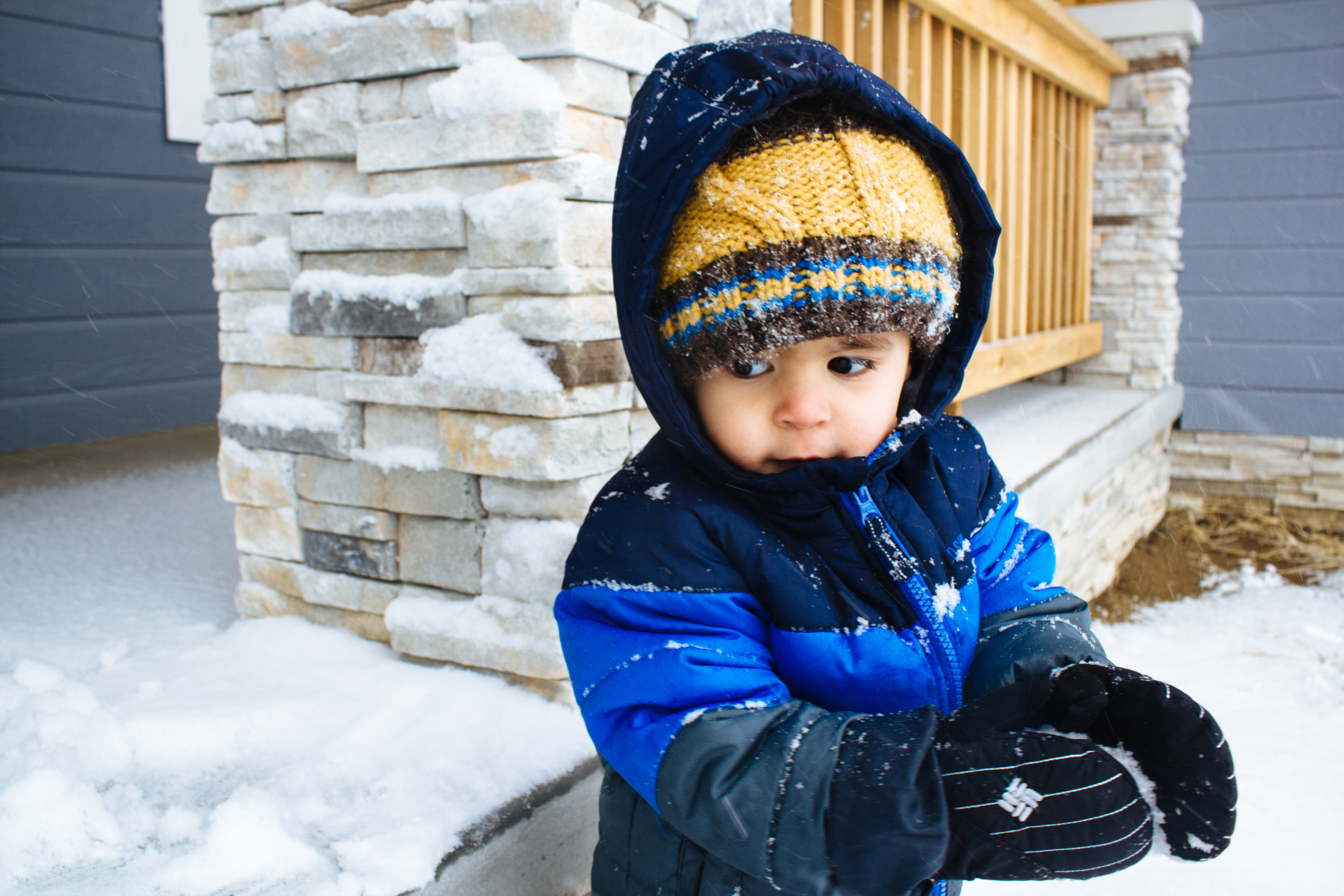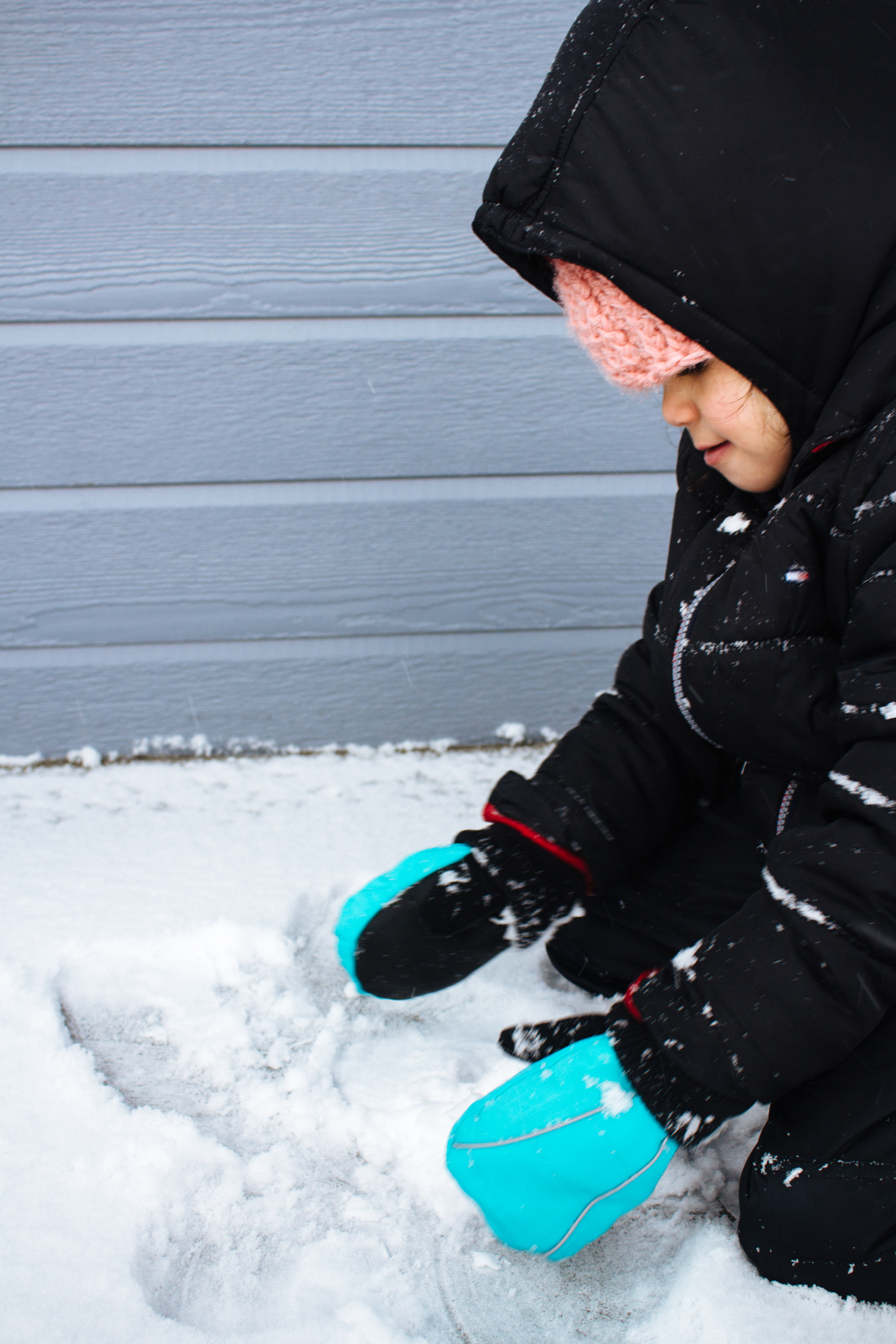 Grace isn't one to pose for too many pictures these days… hence all of the pictures of Haddon and not that many of Grace.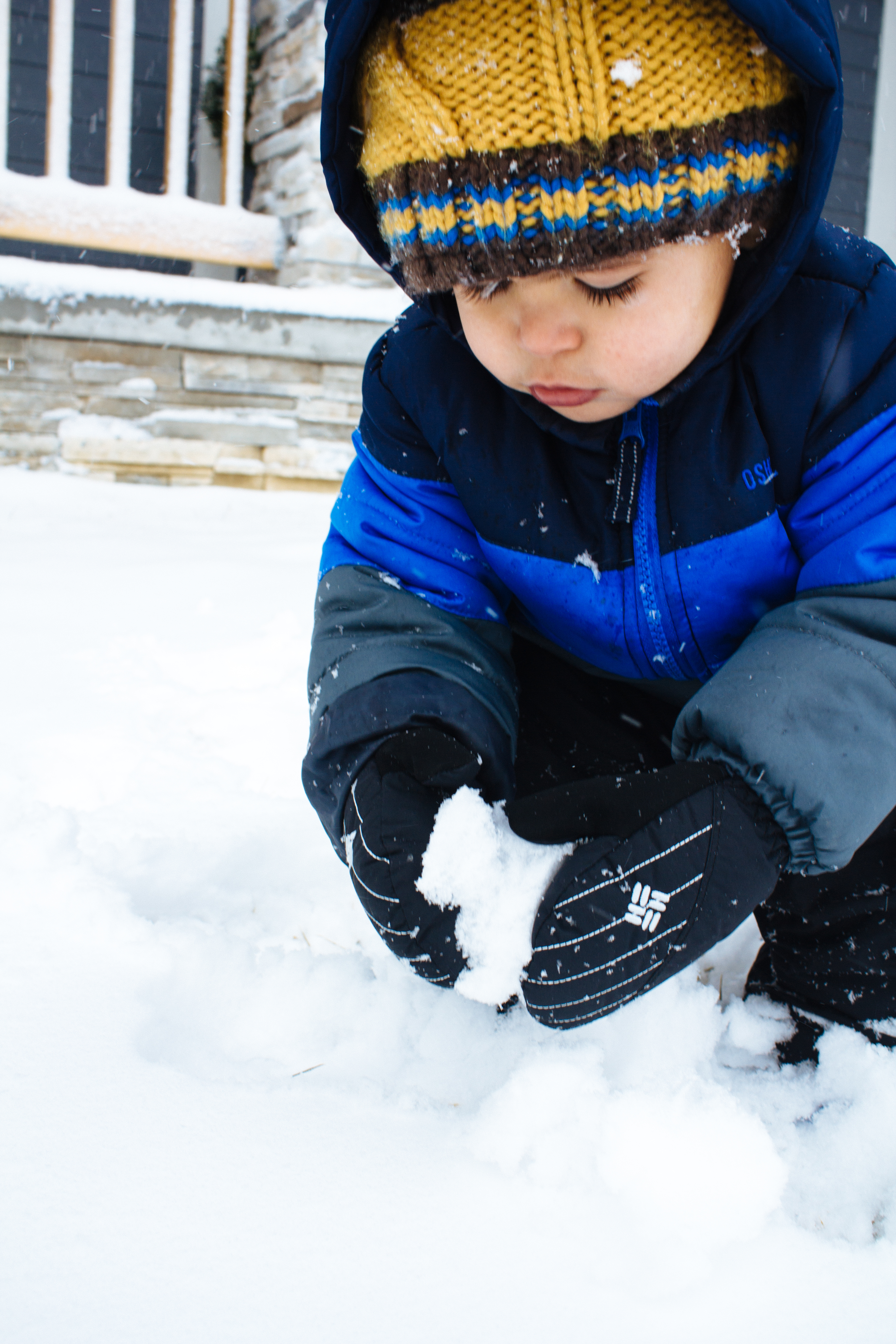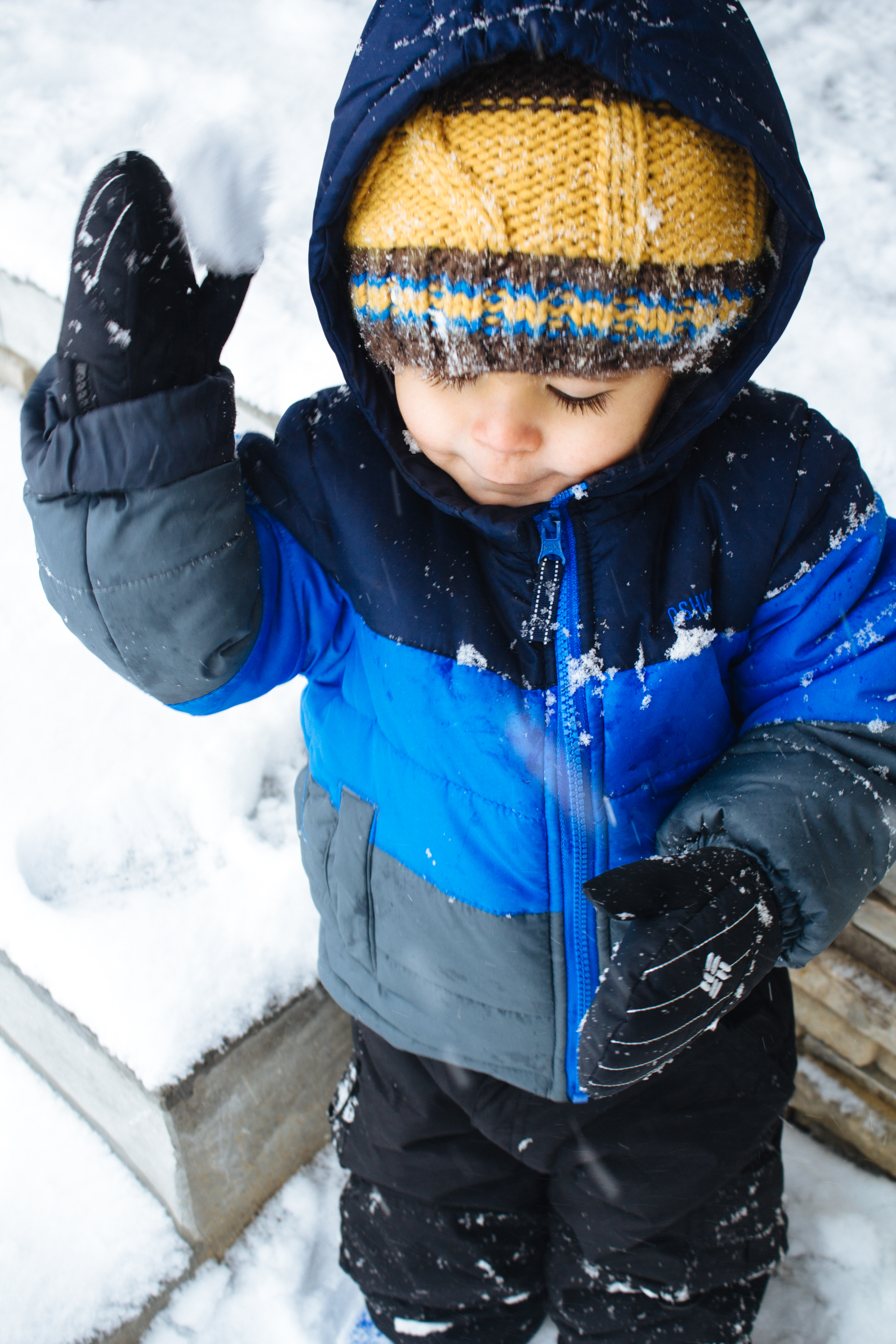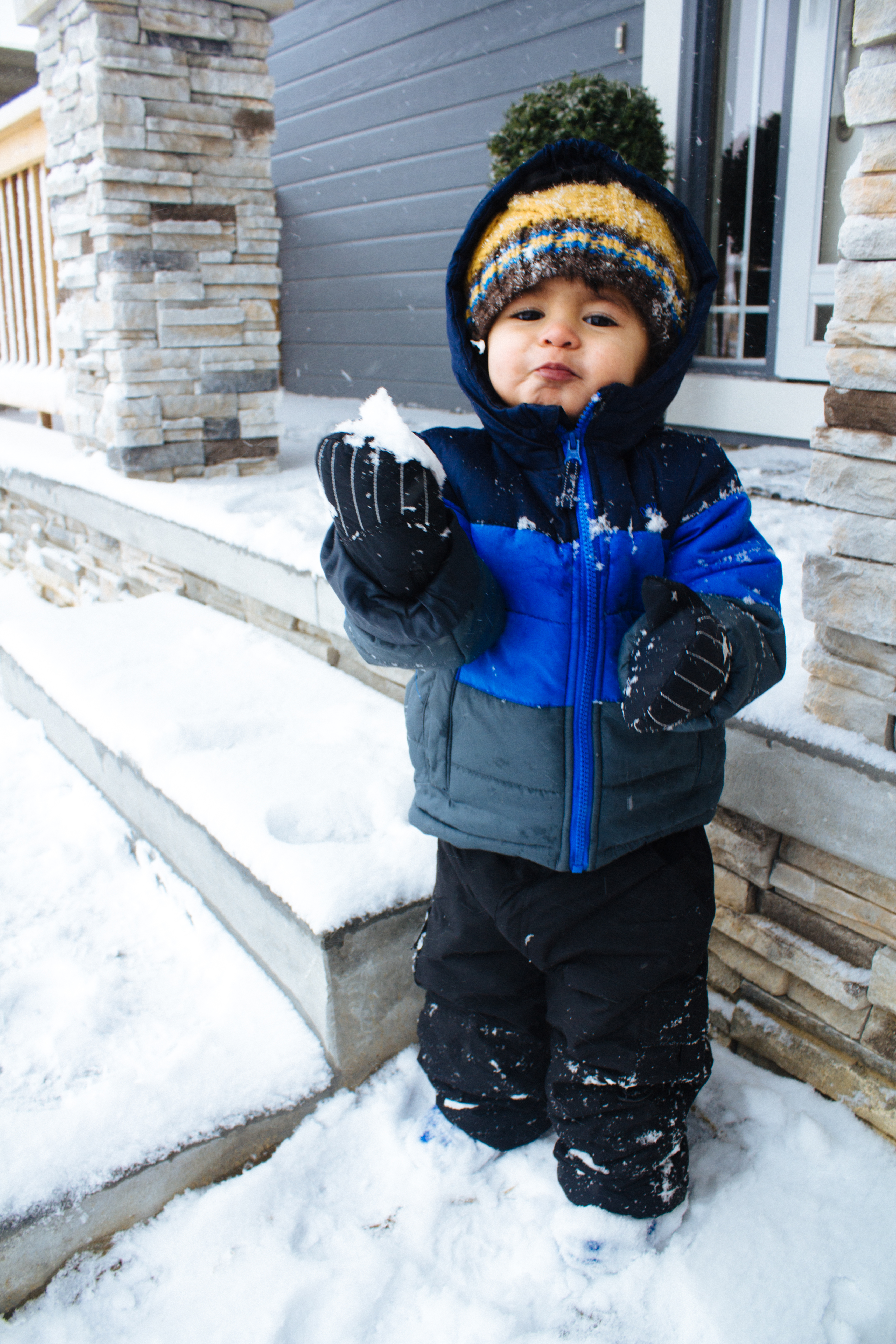 This little boy and his sweet faces… I just want to eat him.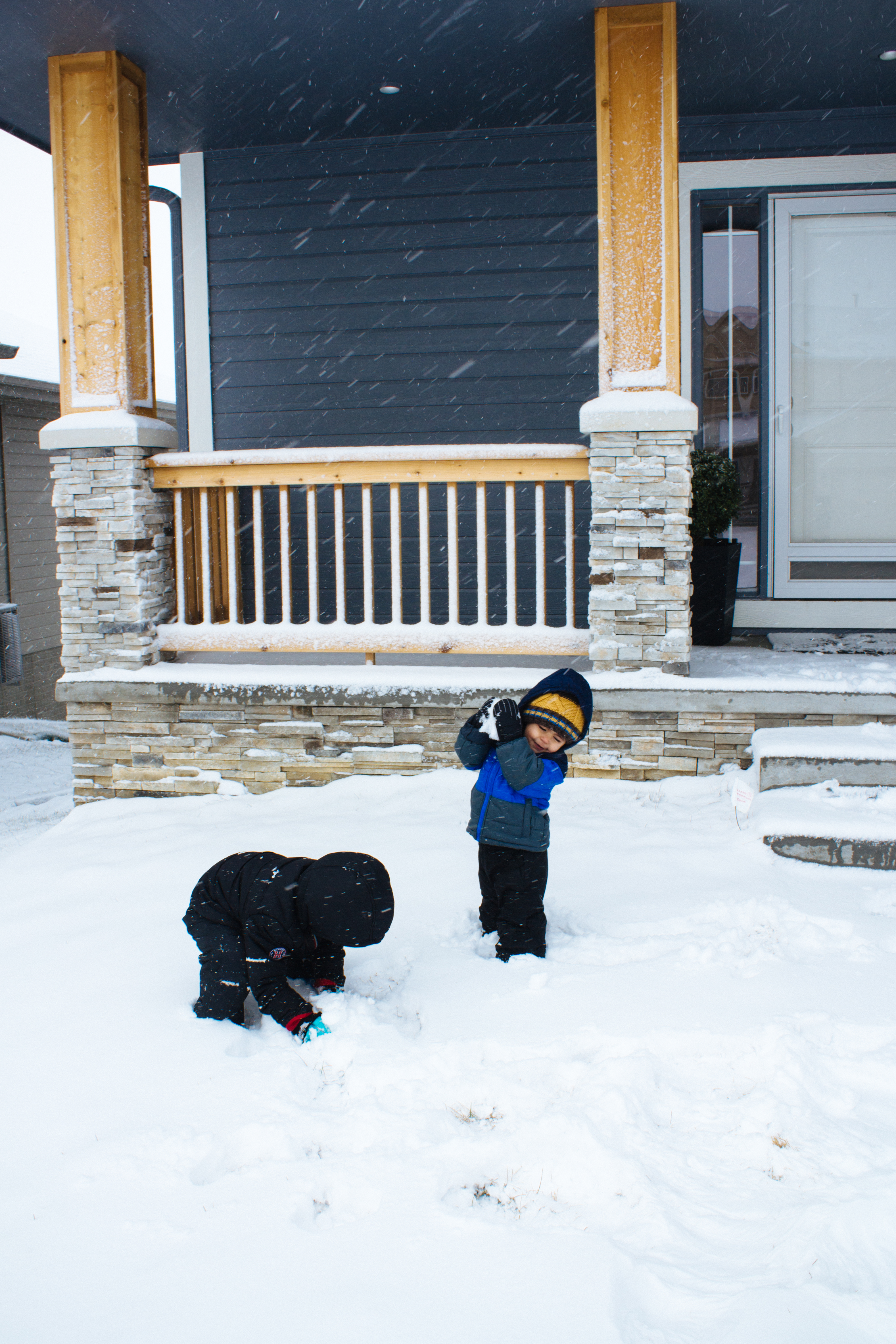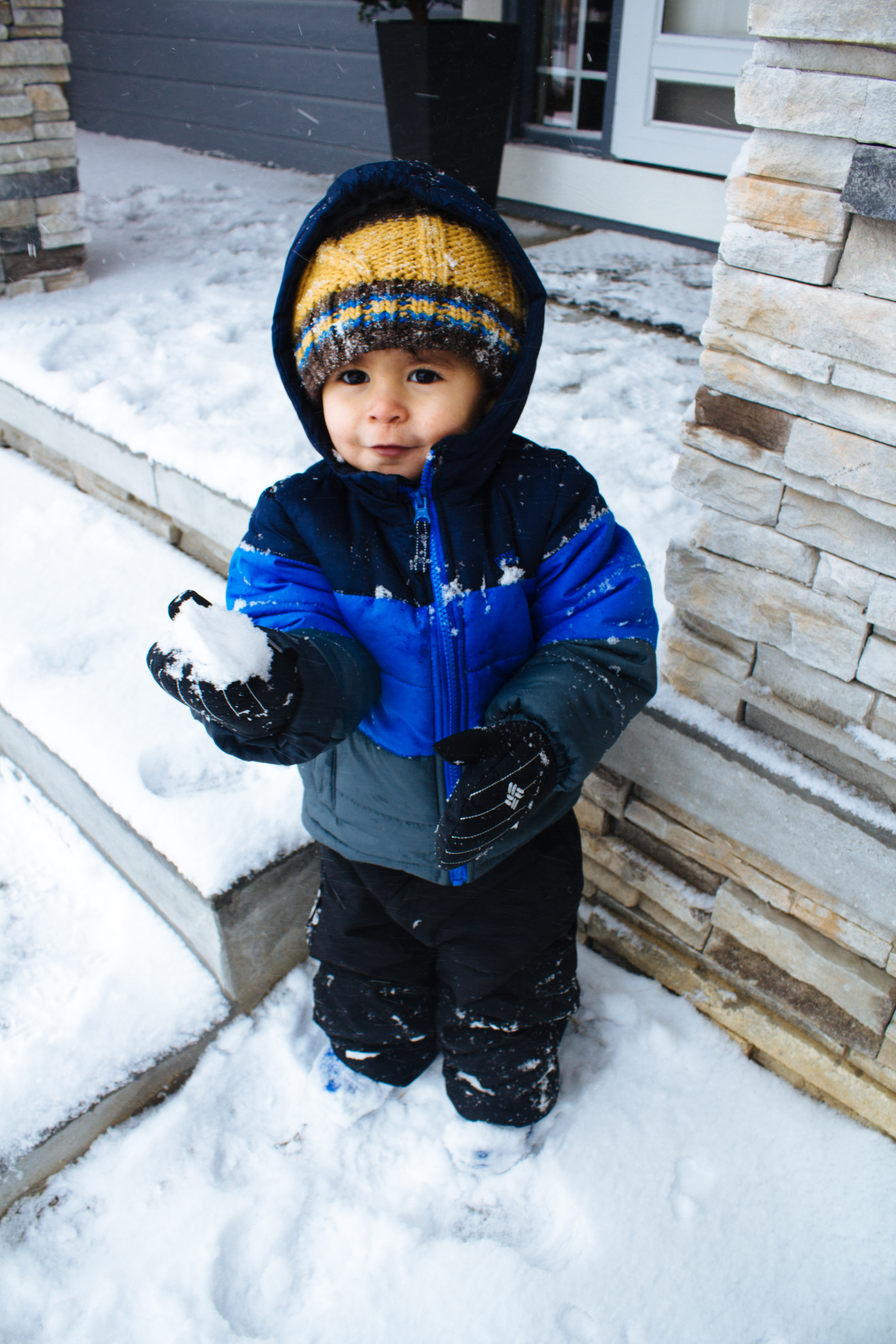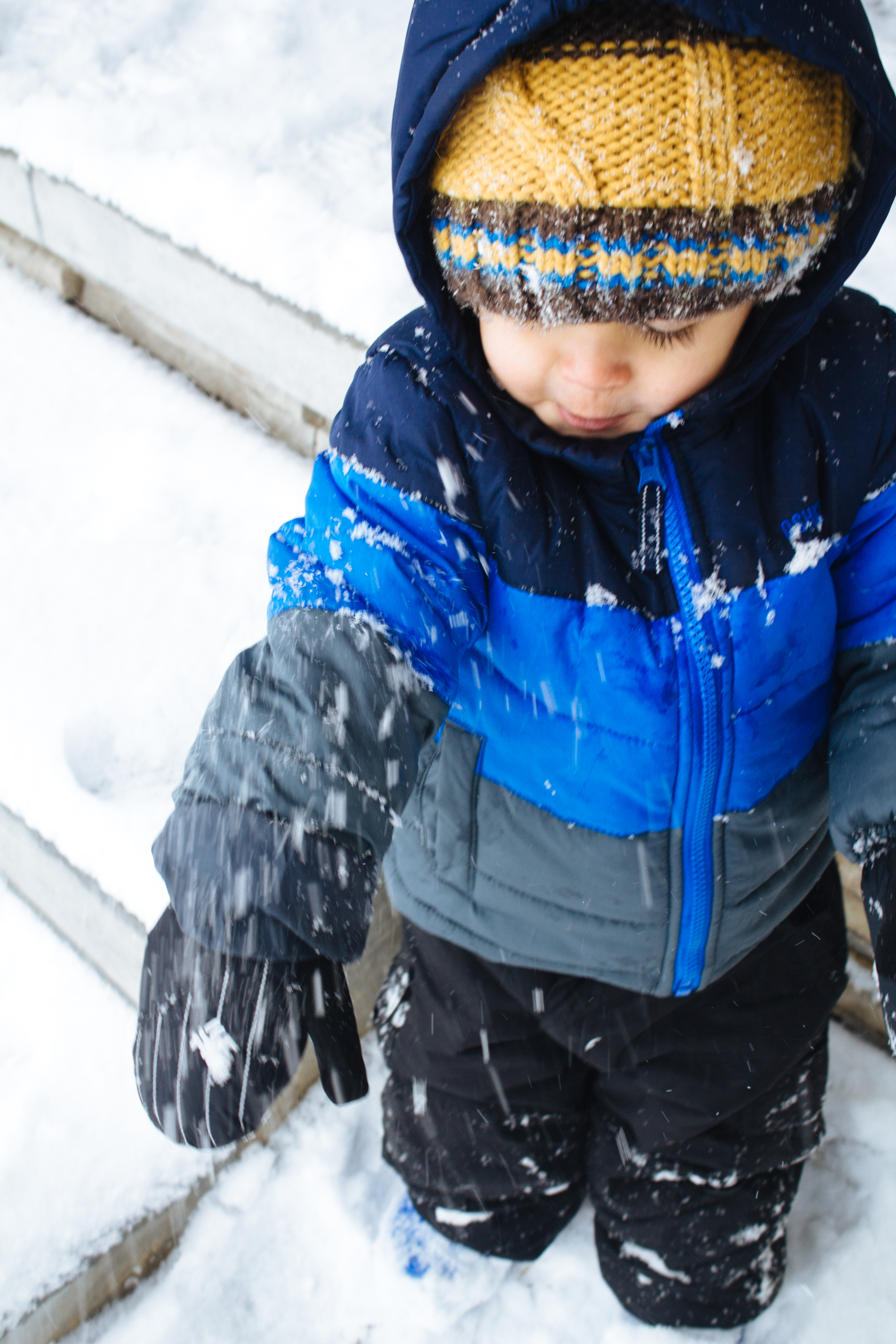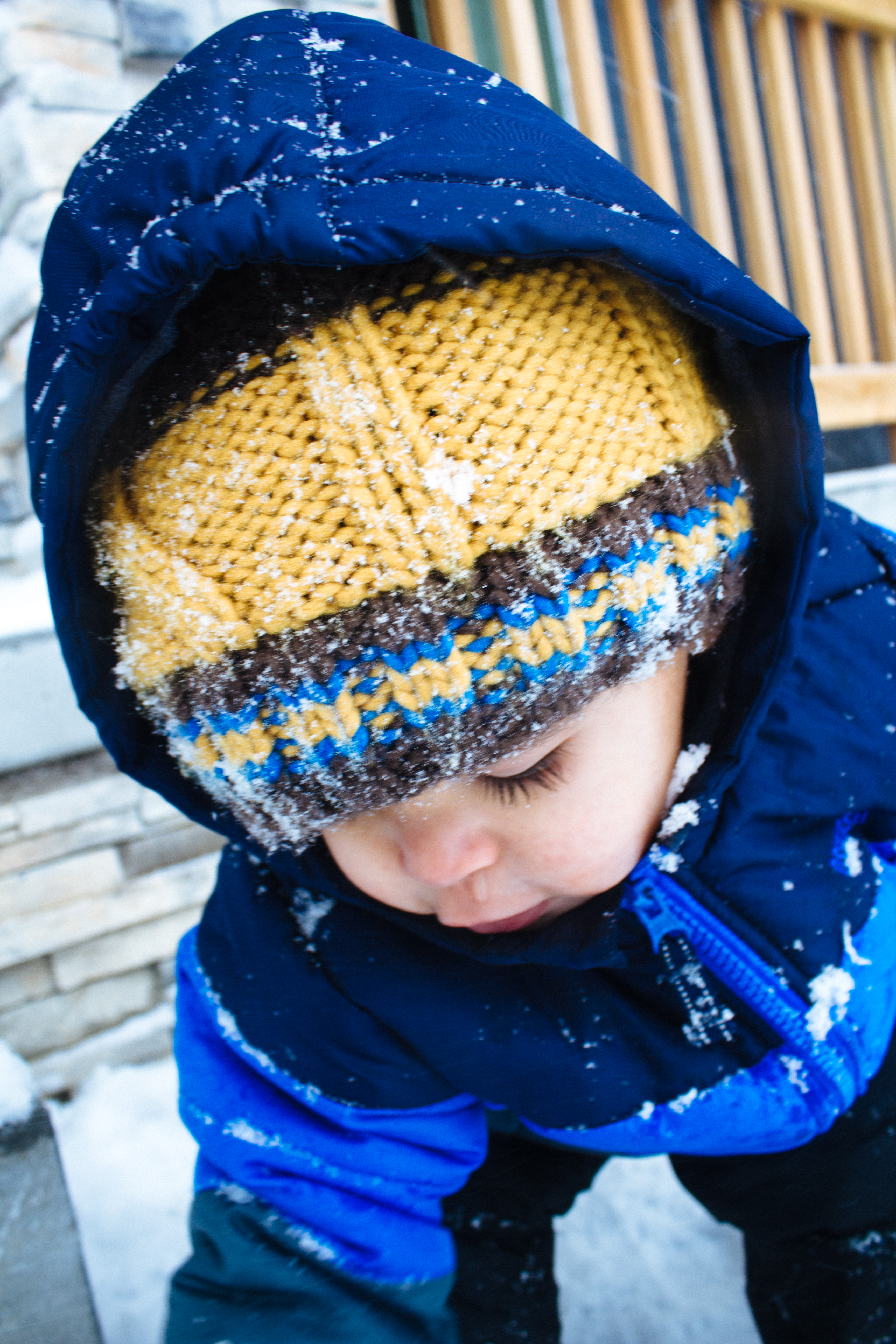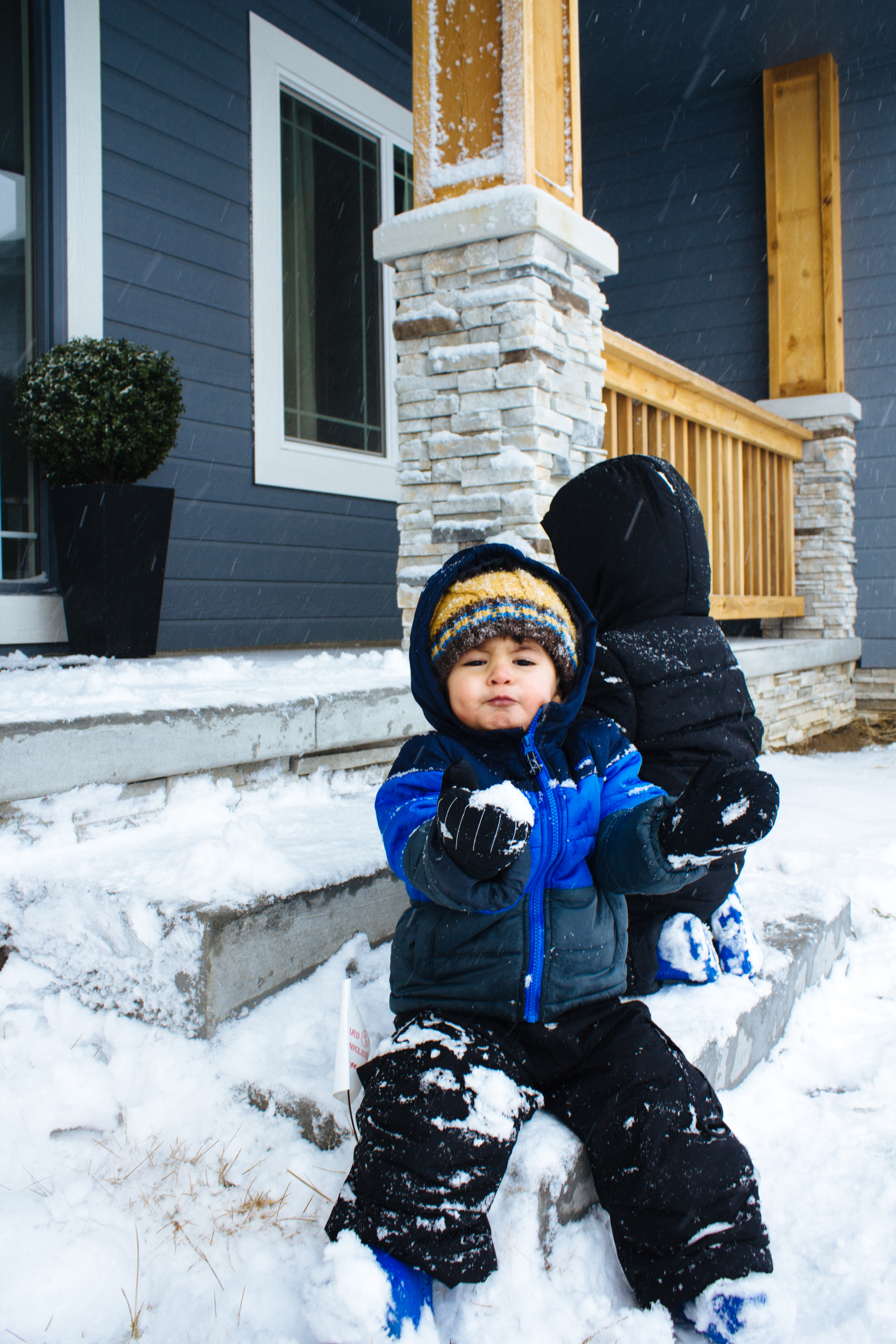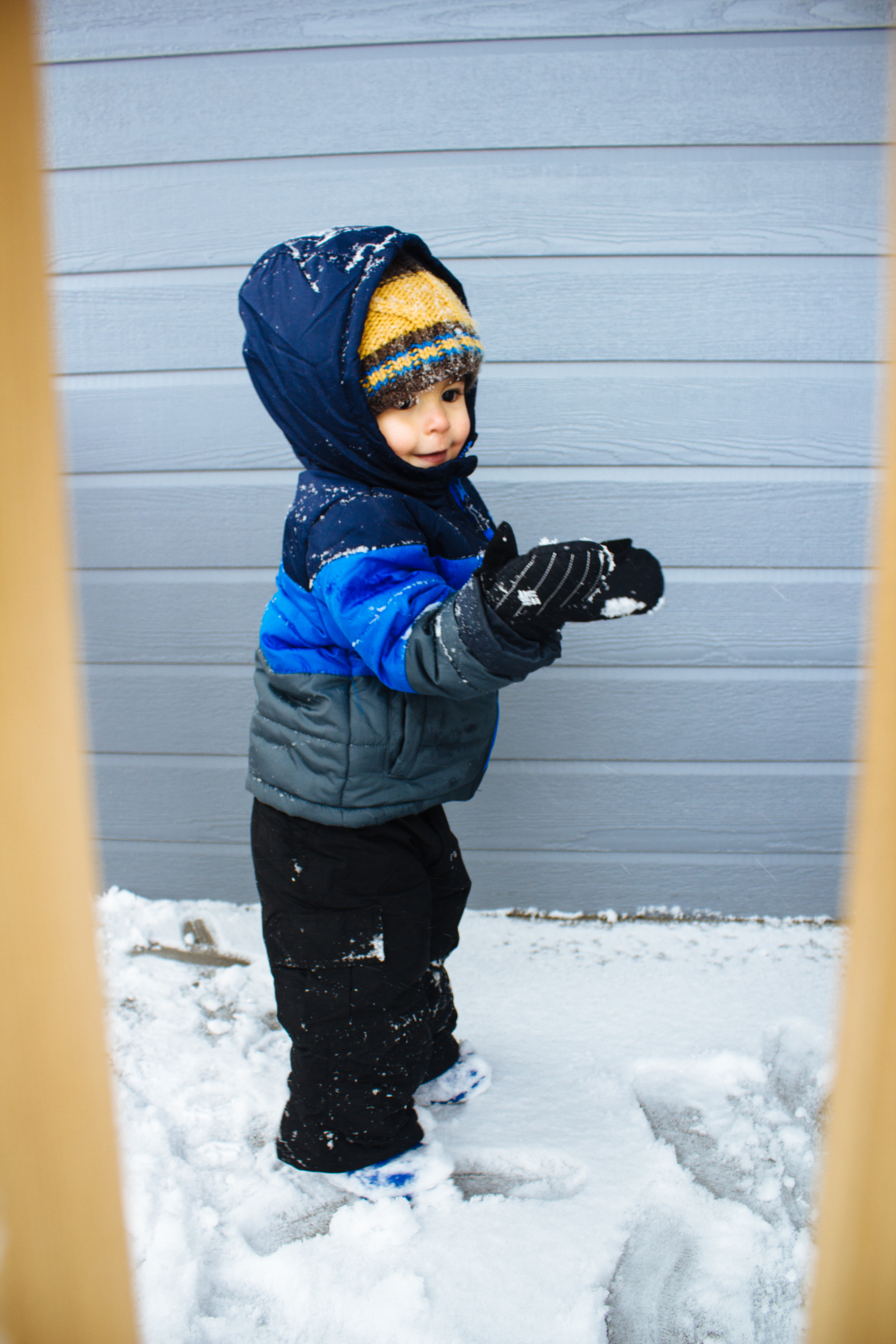 I ended up shoveling a bunch of snow on our porch so the kids can play in there and not have to deal with all of the wind which worked out perfect and gave me enough time to run upstairs, grab Emory and run back down.
I'm making it a point to take more pictures of myself with the kids.  This is my first attempt.  haha. Sort of…