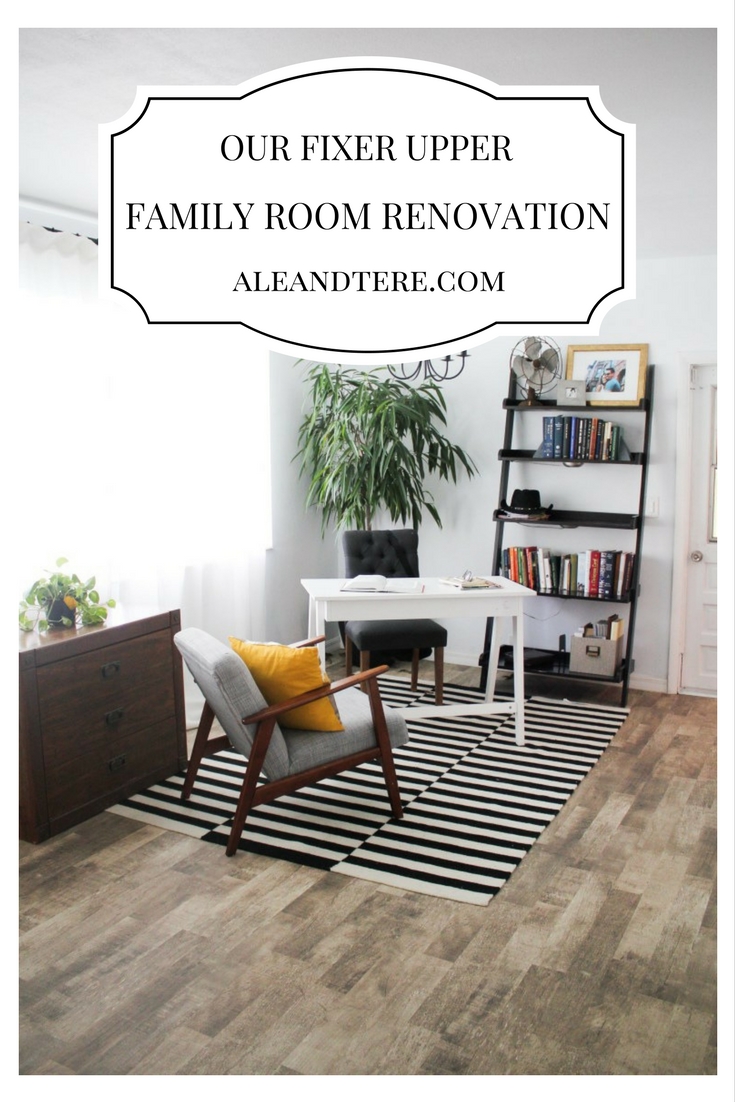 I love this part of our home.  It's the family room that was added by the previous owners before my grandparents owned the home.  If I could give it a date, I would date the addition back to 1986. This room sat about 6 inches below the rest of the house and when we first moved in, it was covered in shaggy 70's rug like the rest of the  house (see more pics here)  After pulling the rug out, we quickly realized that the step-down was a hazard for Haddon who was just learning how to walk.
We wanted to feel comfortable with him going from room to room without the fear of him having to step down or hit his head on the ledge
so we took on this fixer upper family room renovation
BEFORE
Because this room was once an outside porch, there was a sliding glass door leading from the kids bedroom to the backyard  (you can see it behind the TV) We wanted to give the kids privacy so we (Alex) closed up the doors and put up a wall.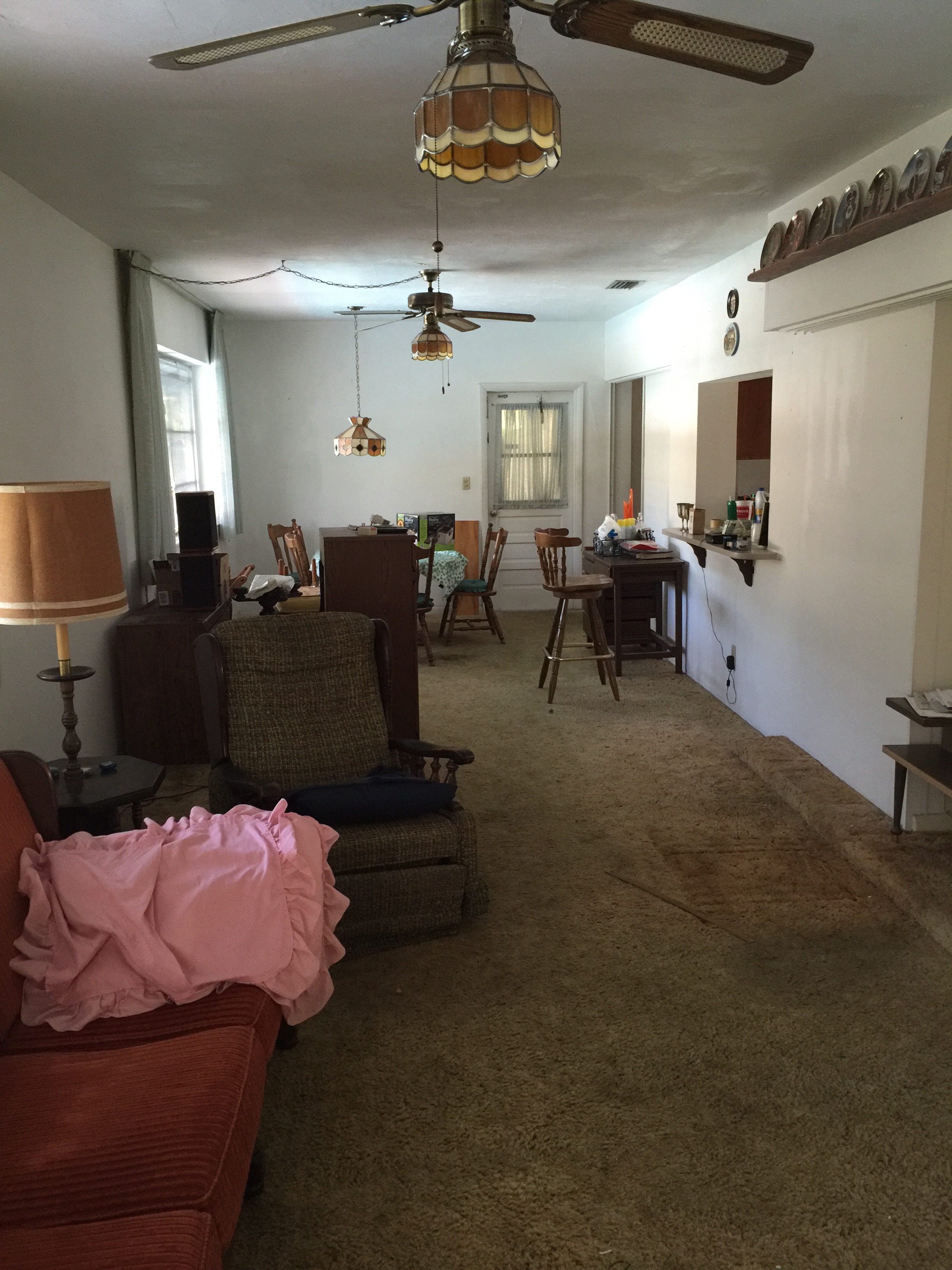 Alex also closed up a partial wall by the kitchen door that leads out to the family room.  For some reason, when the previous owners added this space, they never fully closed up the second glass sliding door or took off the railings.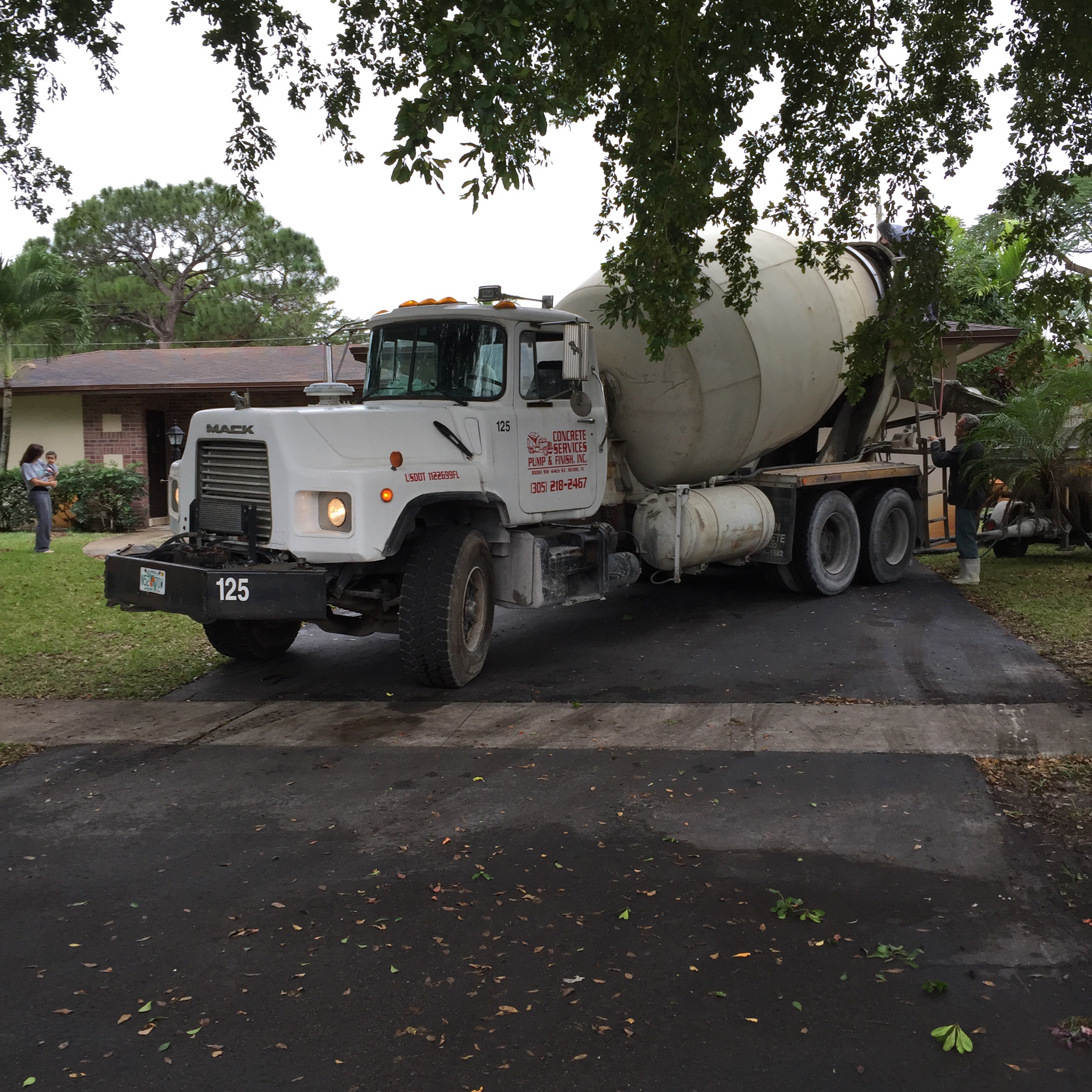 We removed baseboards and had a concrete company fill in the back.  Such a cool thing to watch by the way.  They filled the space in a matter of minutes and it all dried up in a couple of days.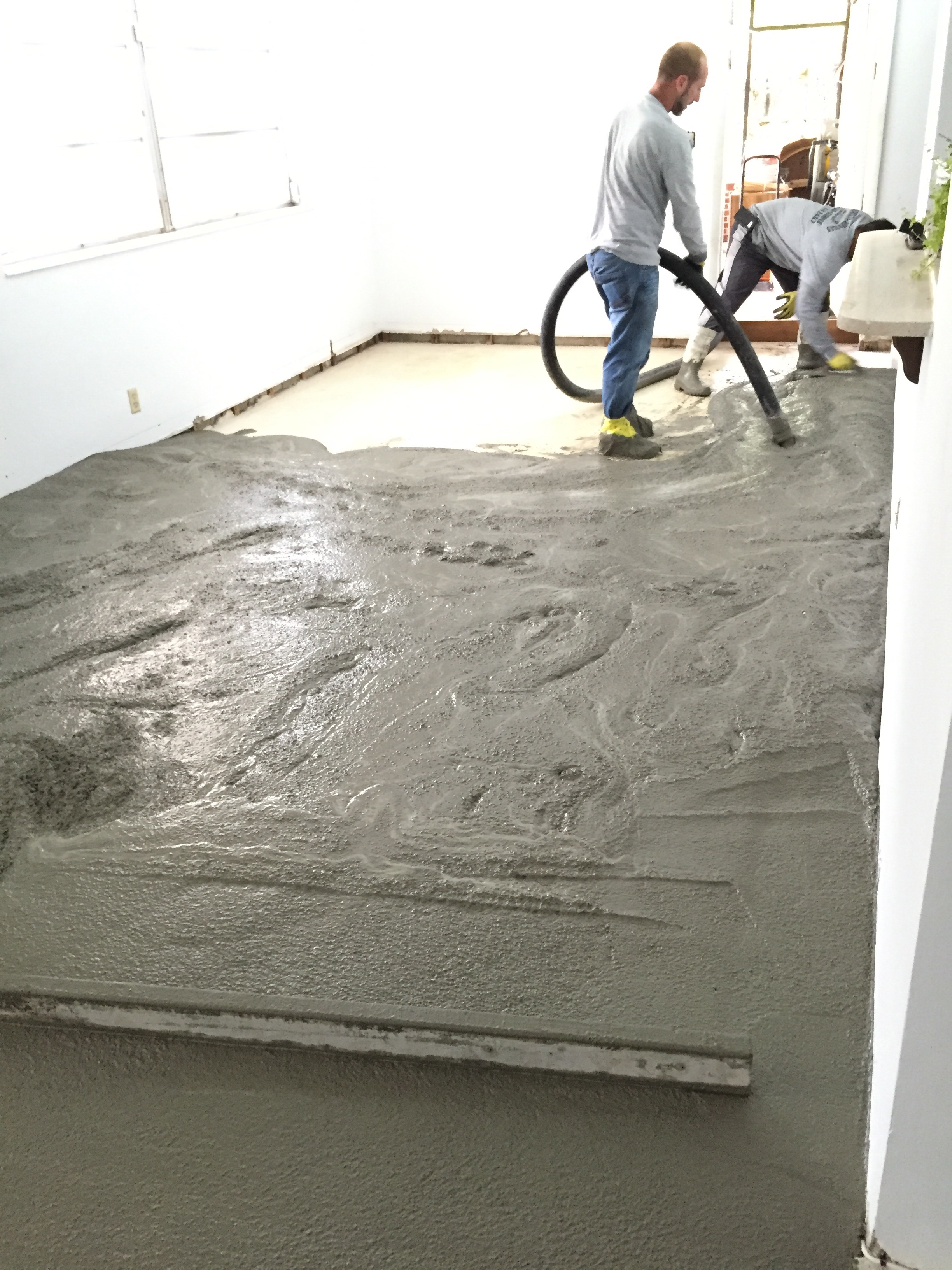 When we decided to lay down the laminate floors having this room leveled out with the entire house, allowed us to run the floor throughout without any breaks.  Eventually we'd like to open up the concrete wall above the back door and replace the actual door.
Still reading? Awesome! Check out our Fixer Upper inspired Living Room and Kitchen renovation! 
AFTER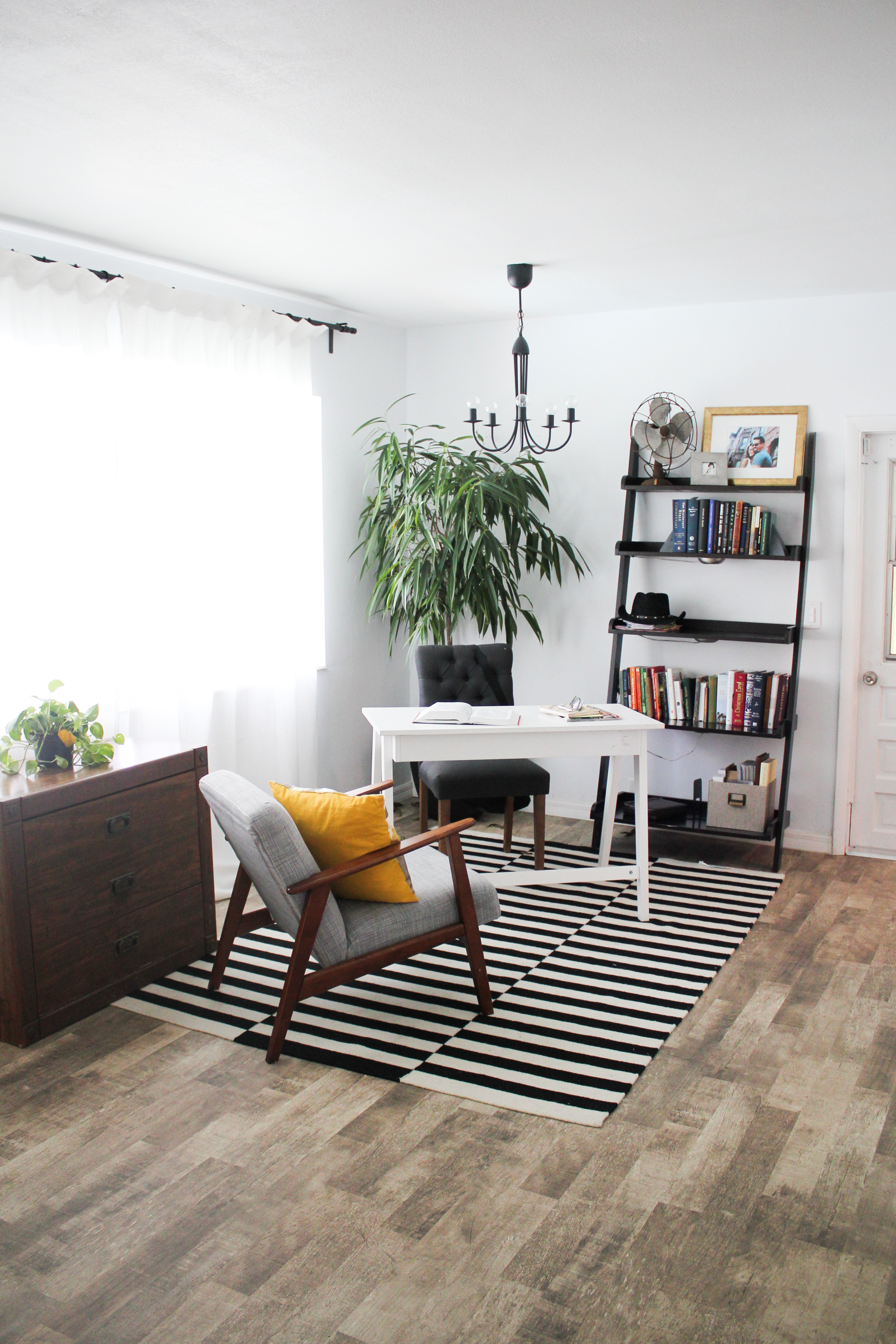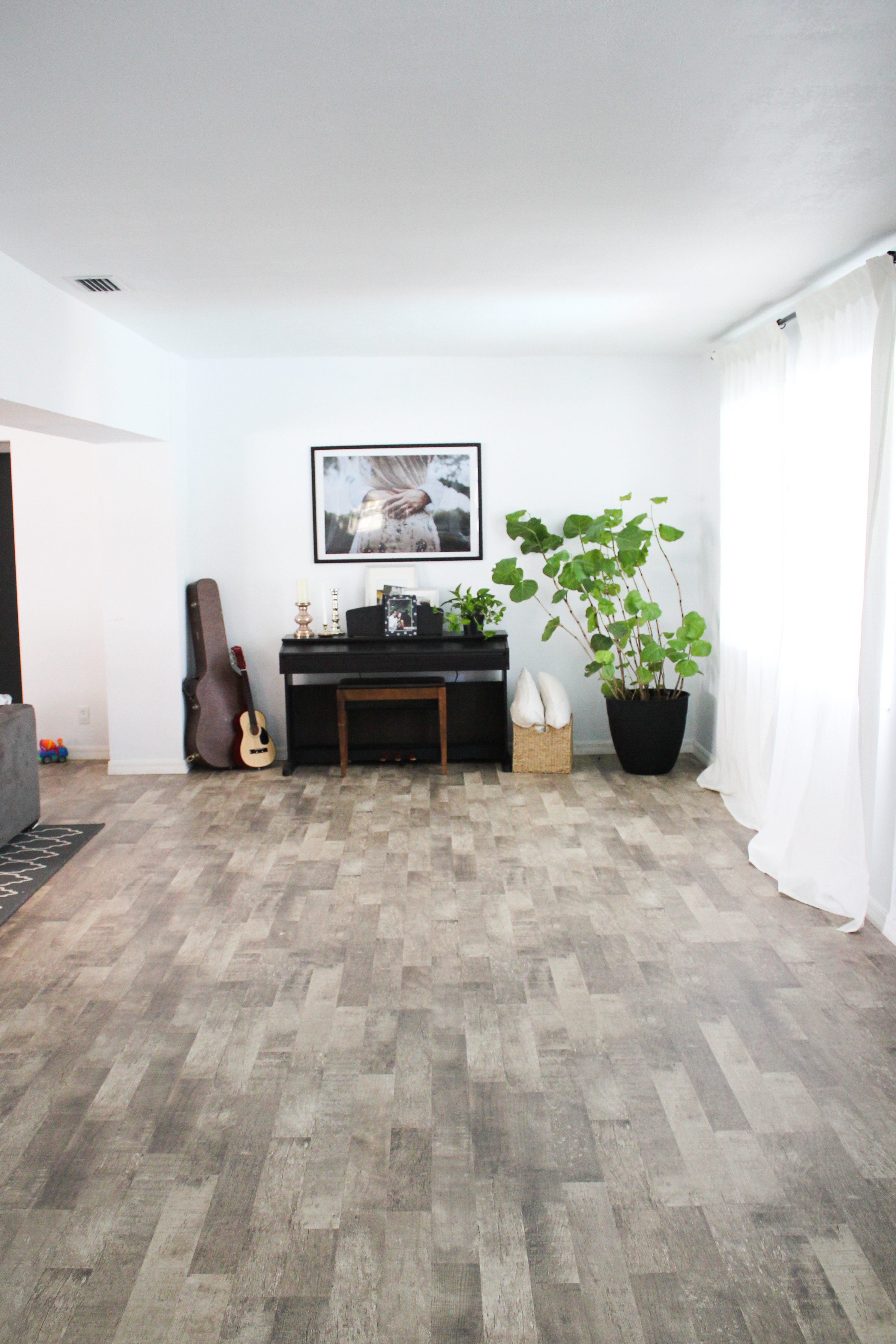 I love this room.  The kids literally run up and down this space and the windows let in the most beautiful sunlight. We printed pictures of the kids and displayed them on the wide wall tying in both ends of the room without having to add extra furniture.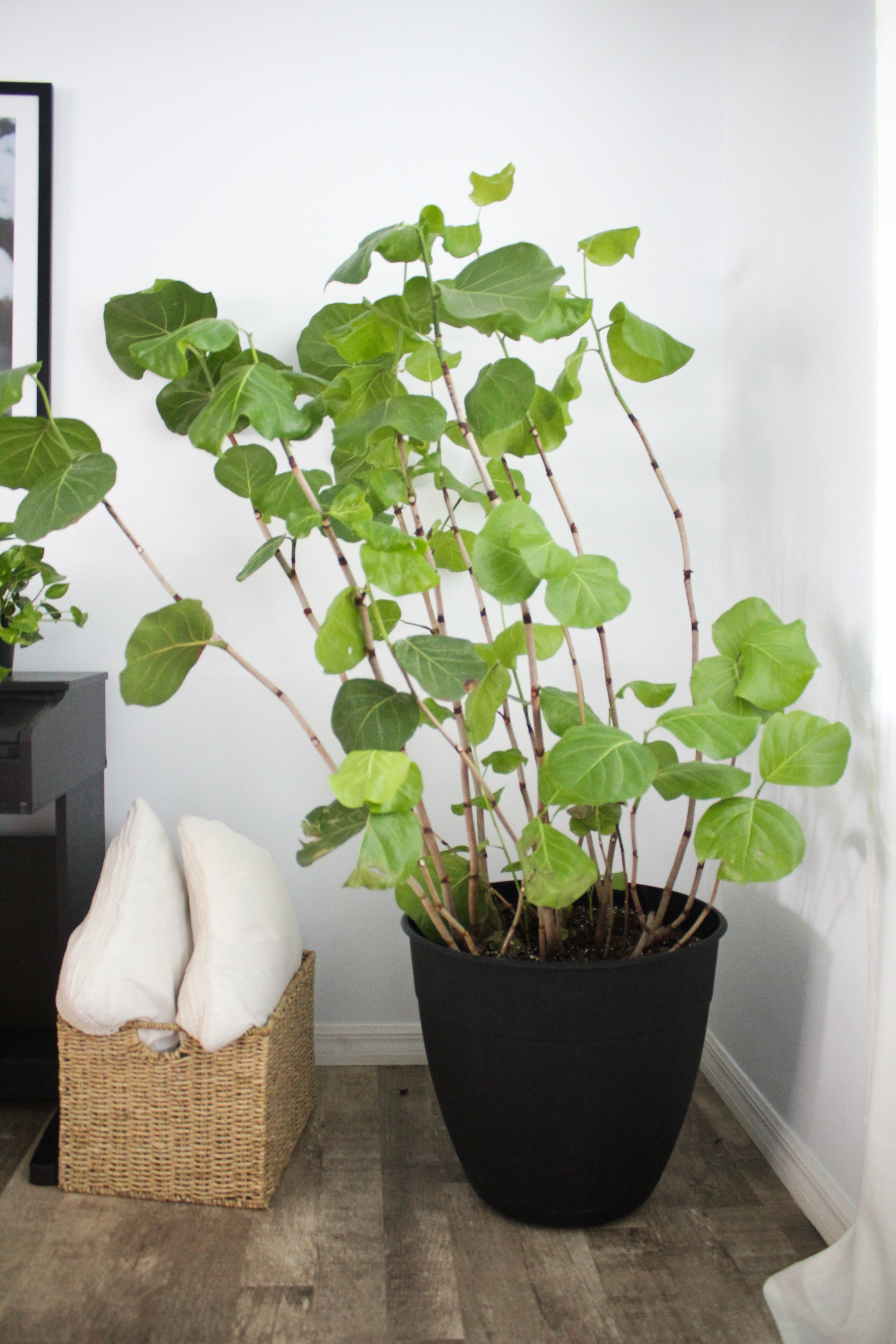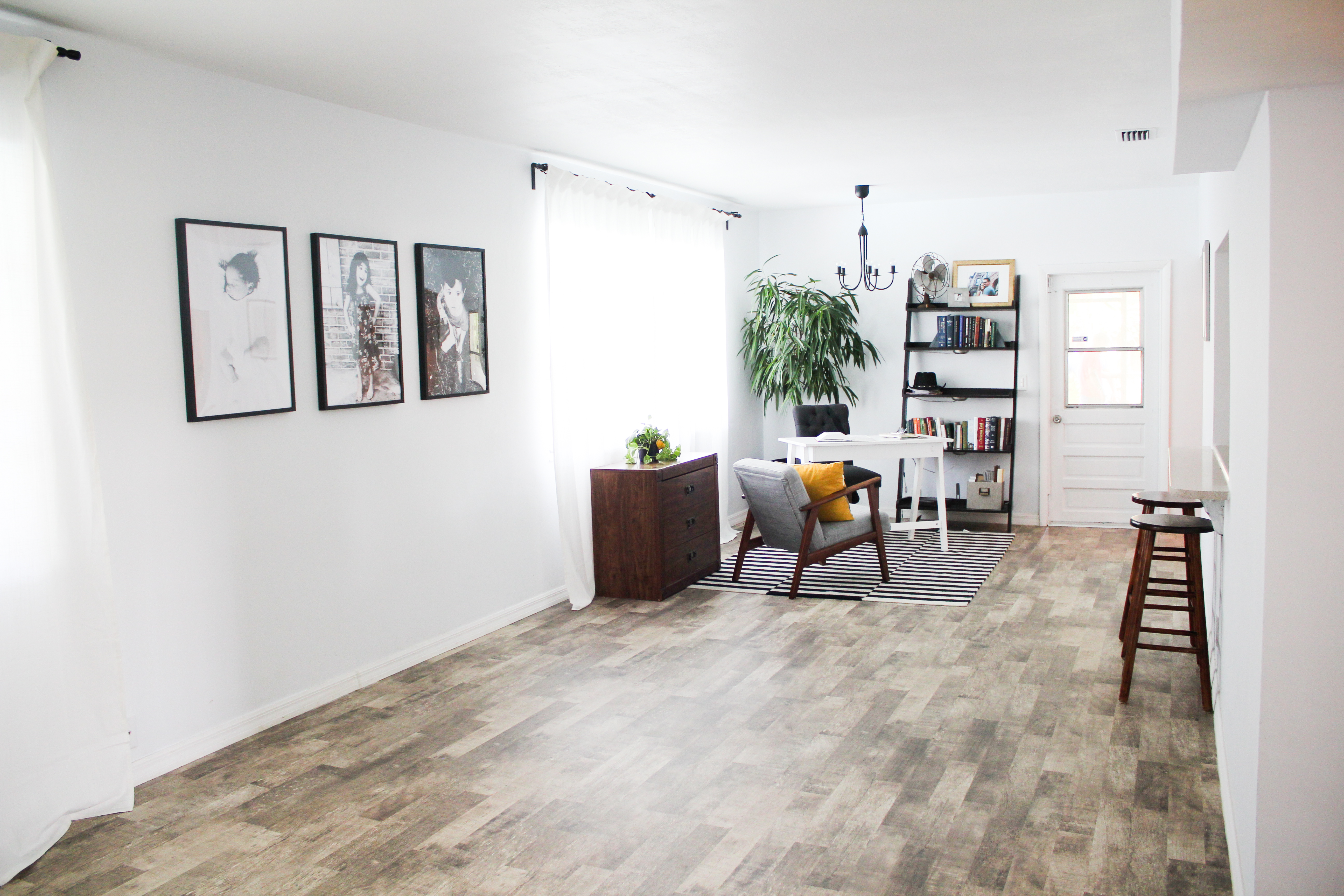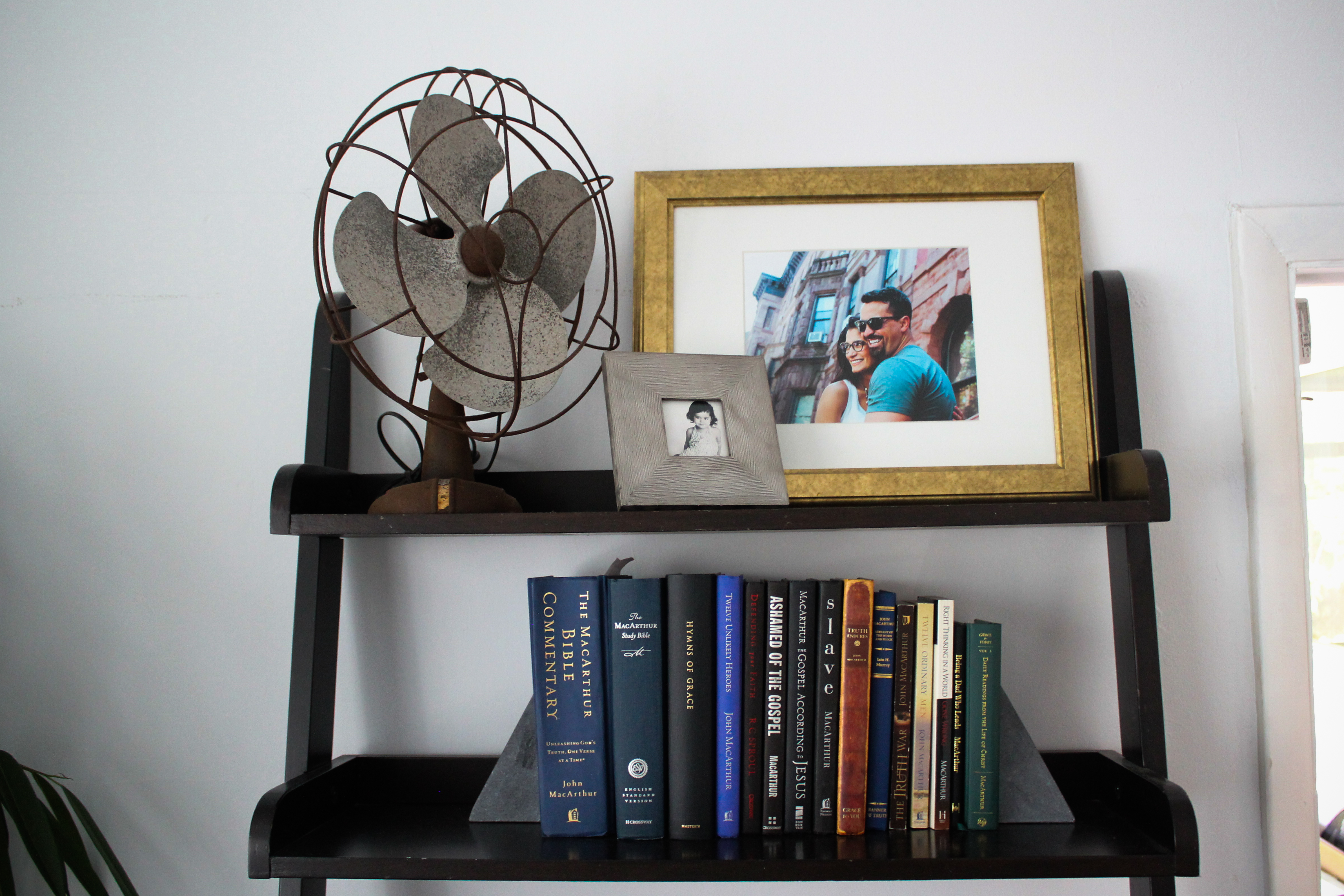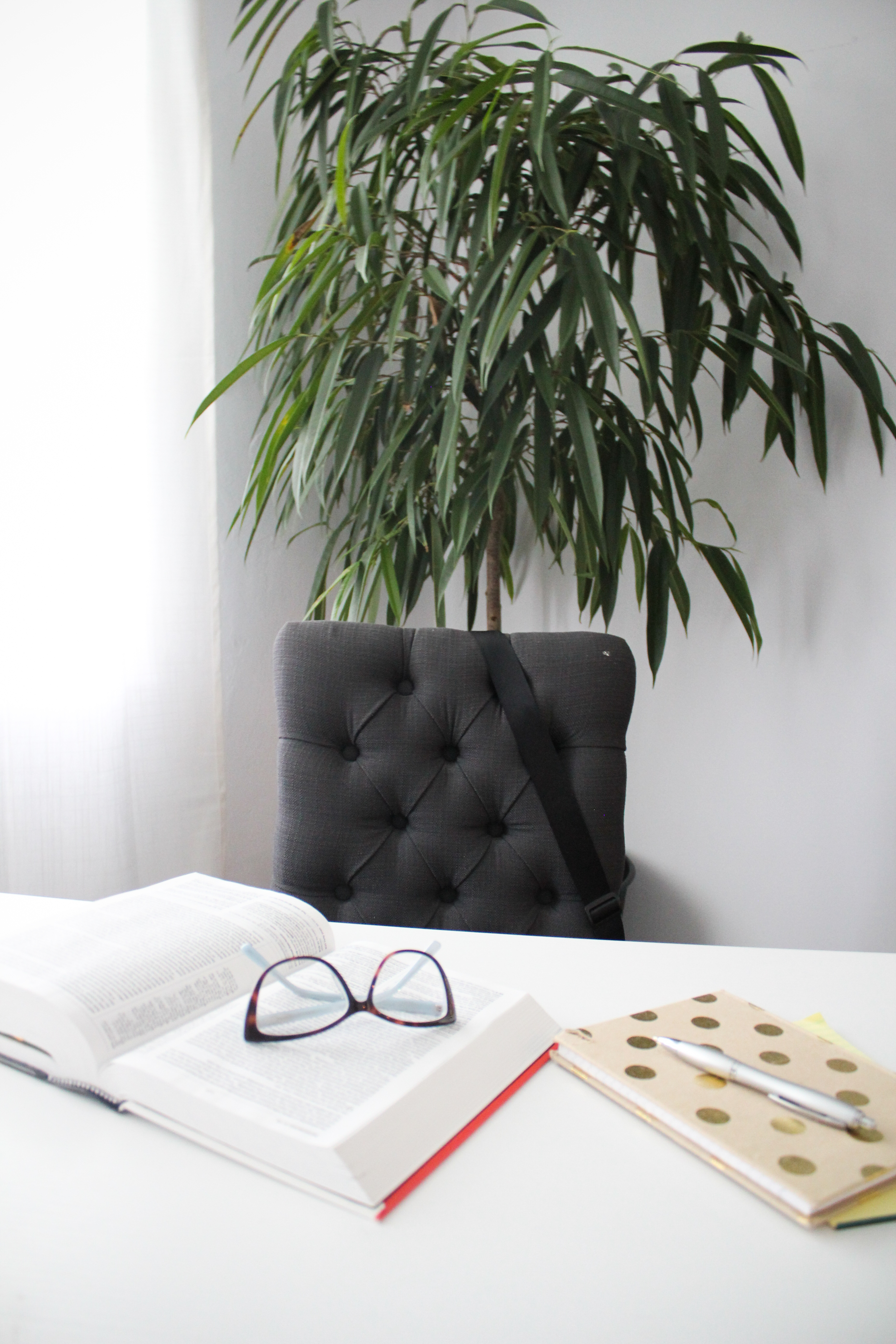 This is a "real life" picture from the living room into the family room.  I love the continuity of the floor from one room to the next and the scary monkey on the TV.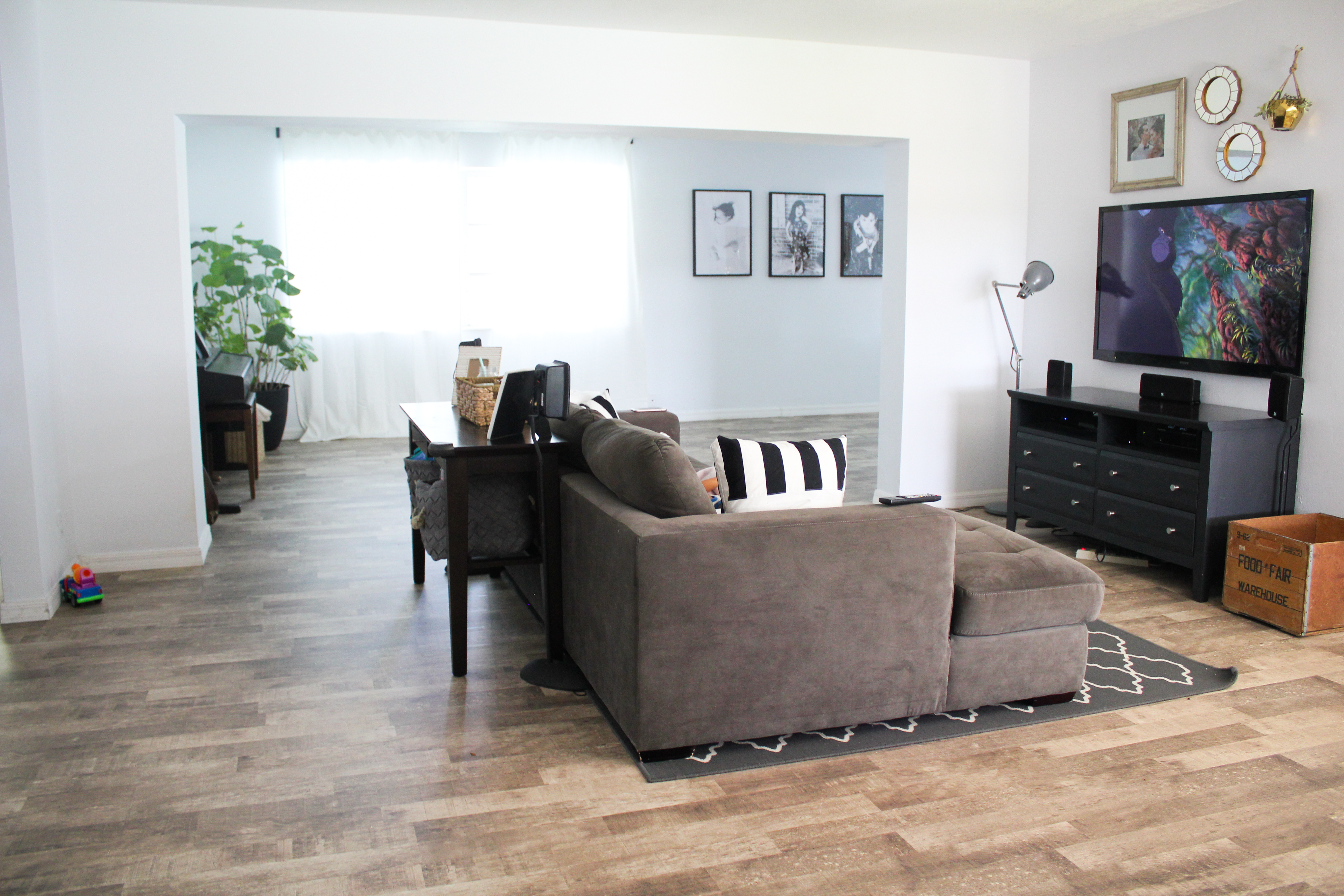 Check our living room renovation here and our Kitchen renovation here