This shop has been compensated by Collective Bias, Inc. and its advertiser. All opinions are mine alone.  #QuiltedHoliday #CollectiveBias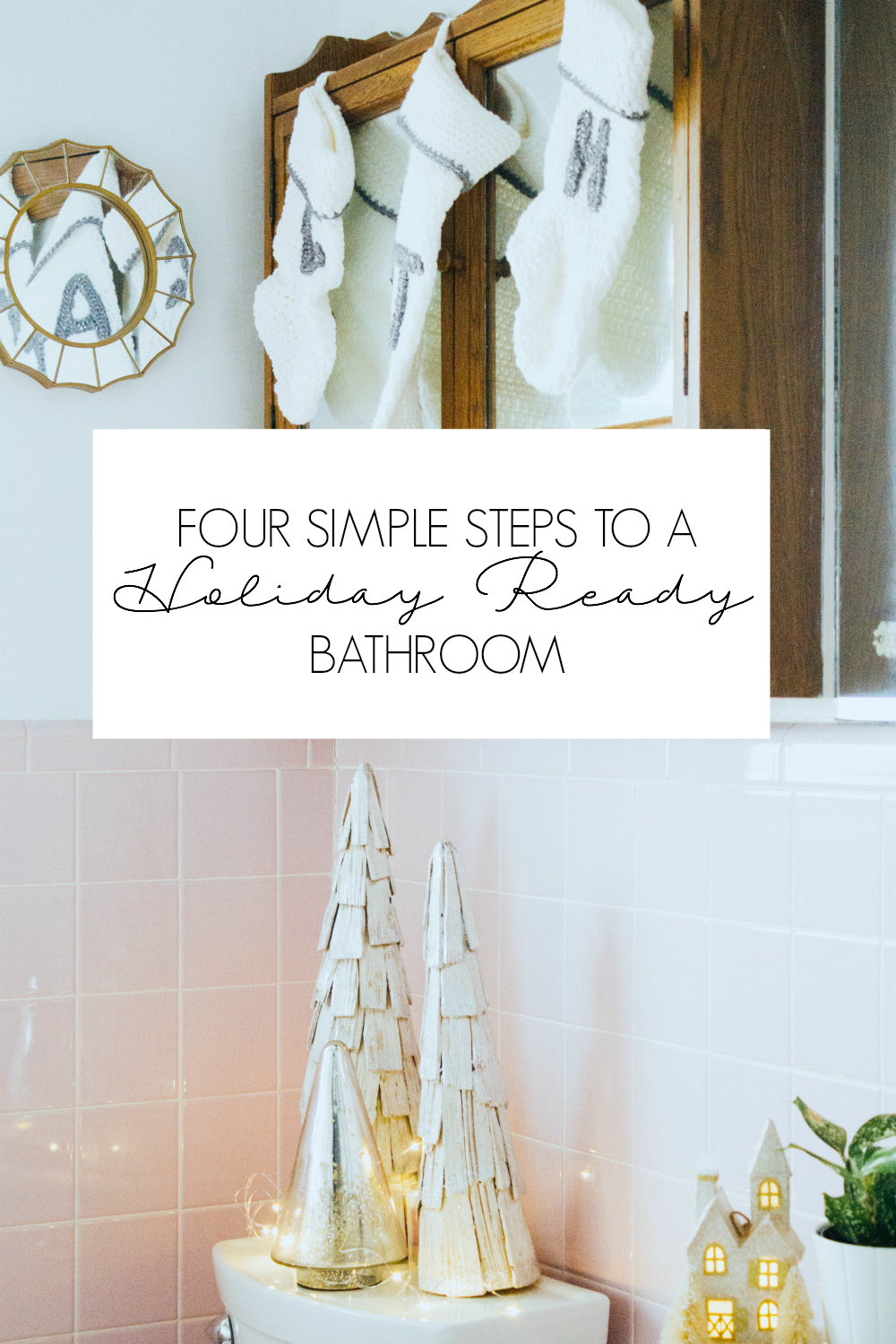 We love prepping our home for the holidays. So much so, that we don't even wait for Thanksgiving to pass before the Christmas music is blasting, the hot chocolate is on the stove and we are decking the halls.  This year is no different.  Haddon already knows most of the lyrics to "Jingle bells" and Grace is my right hand girl when it comes to spreading Christmas cheer and baking Christmas cookies.
Because we don't know how much longer we'll be at this home (if you're new on here… we're moving) I wanted to make the most out of the time we had left and crank up the festivities.  And in honor of our first Christmas get-together, we planned to start our Christmas decorations in the guest bathroom!
There's no trick to Christmas decorating, but there are a few simple steps that I follow, when it comes to adding Christmas cheer to a room that's primarily for your guests, like the bathroom.
4 steps to a Holiday ready bathroom
I. Clear the clutter
 Clear the bathroom of any toys, extra shampoo bottles, clothes, toothpaste, toothbrush and wipe things down a bit.  This will allow you to have a fresh canvas when decorating and I always feel like a clean bathroom is an inviting bathroom.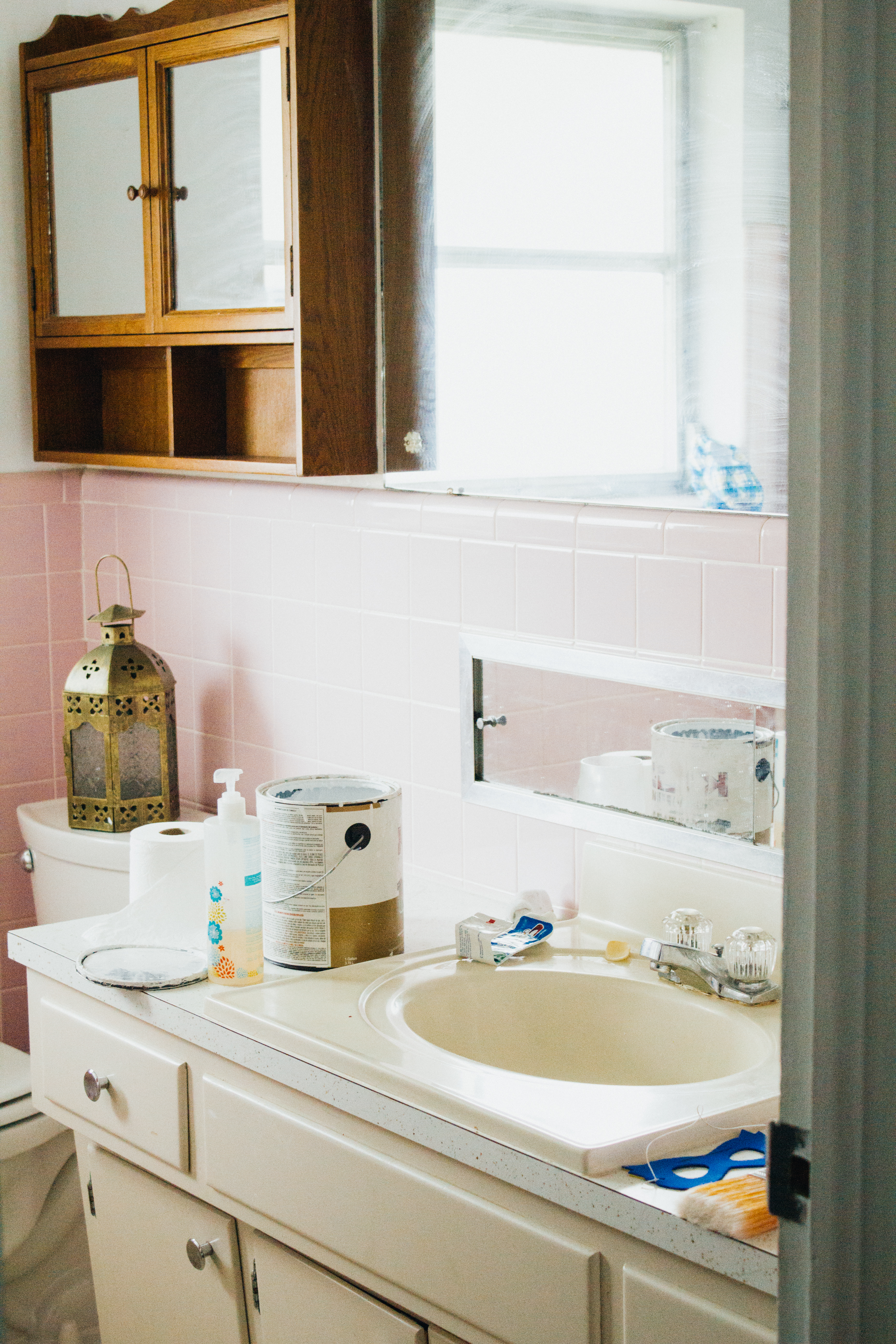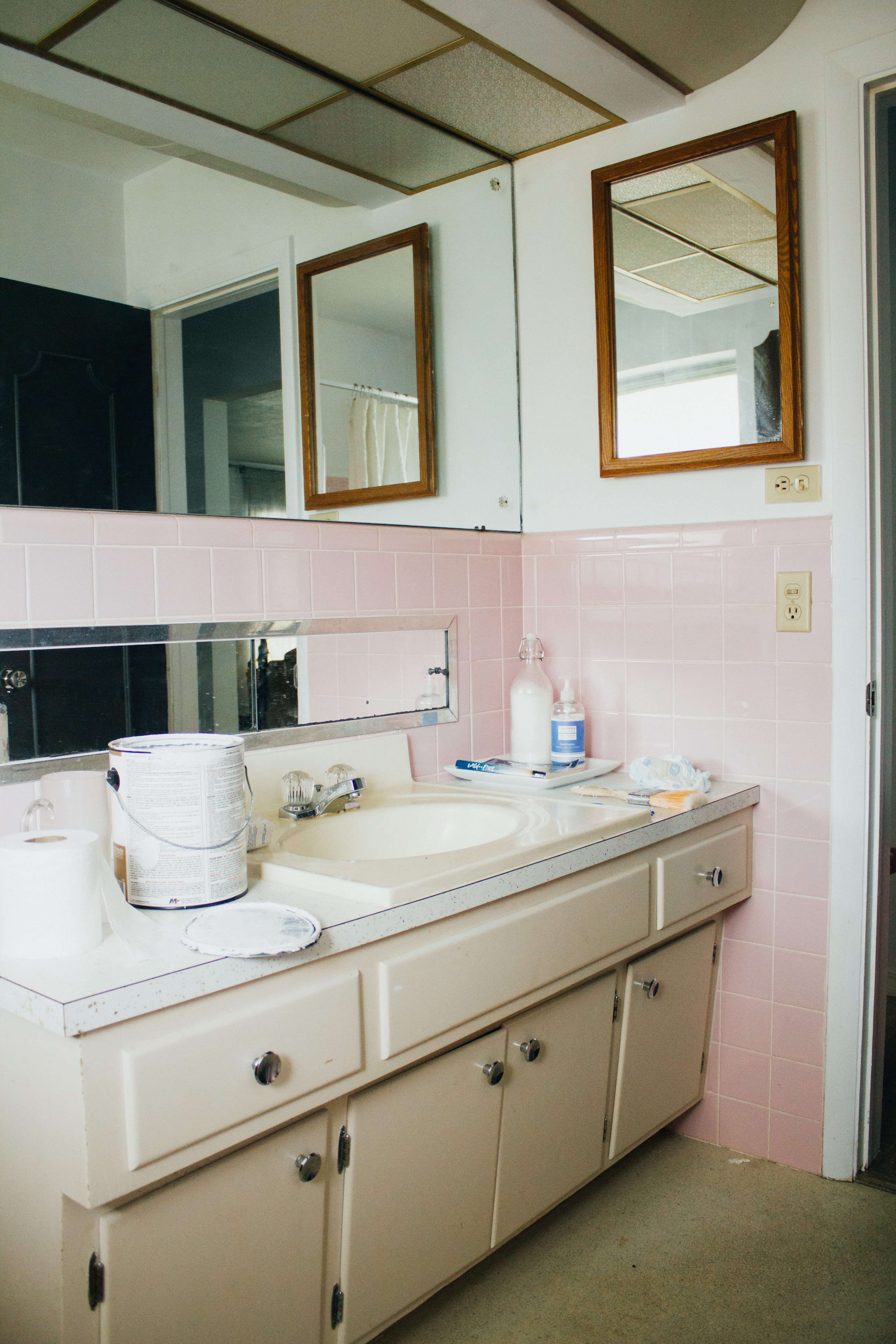 II.  Spruce up the wall paint
A little paint goes a long way specially when it comes to the bathroom.  Usually guest bathrooms are small spaces and adding a fresh coat of paint really brightens the entire space up. We used a white gallon of paint throughout the entire room.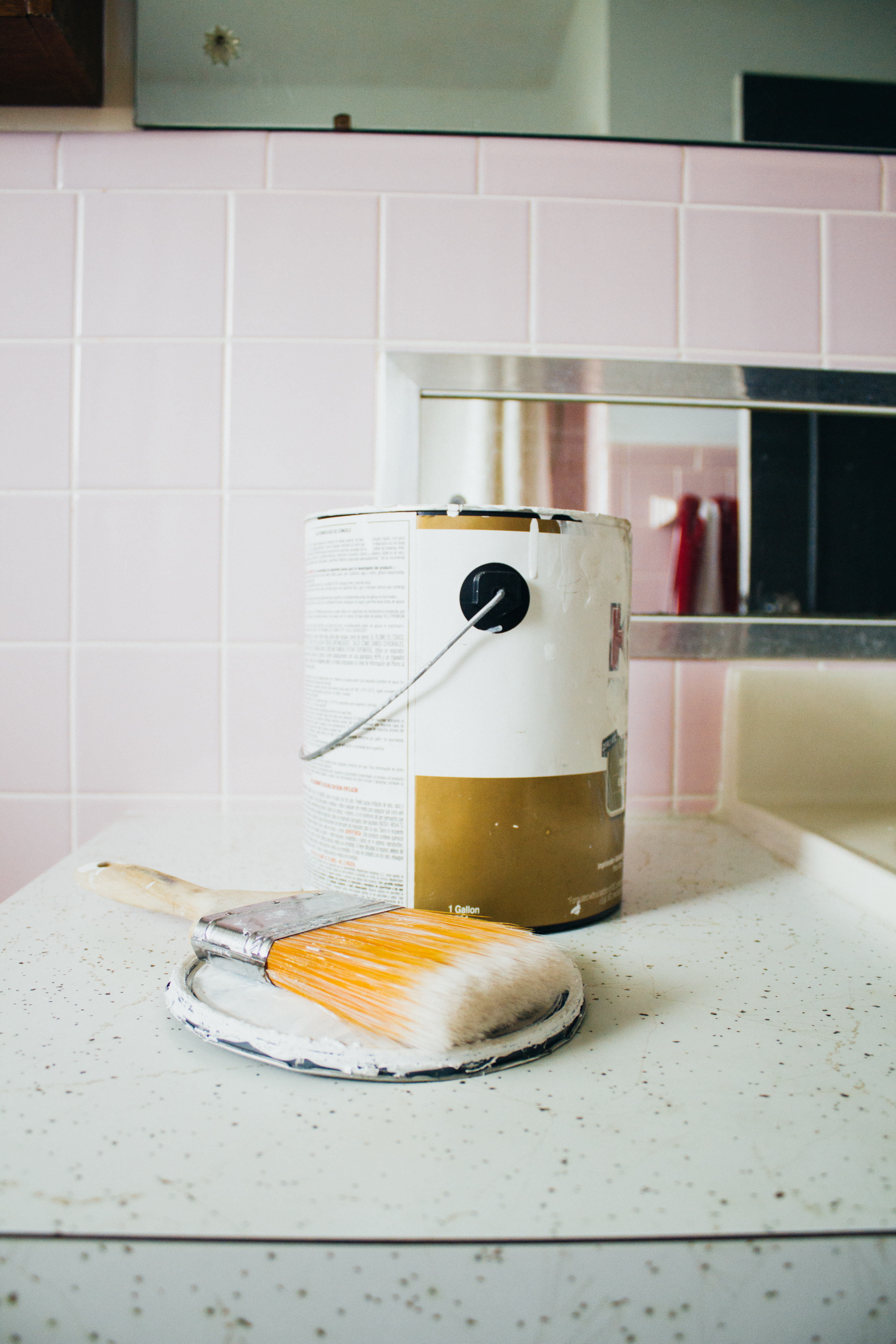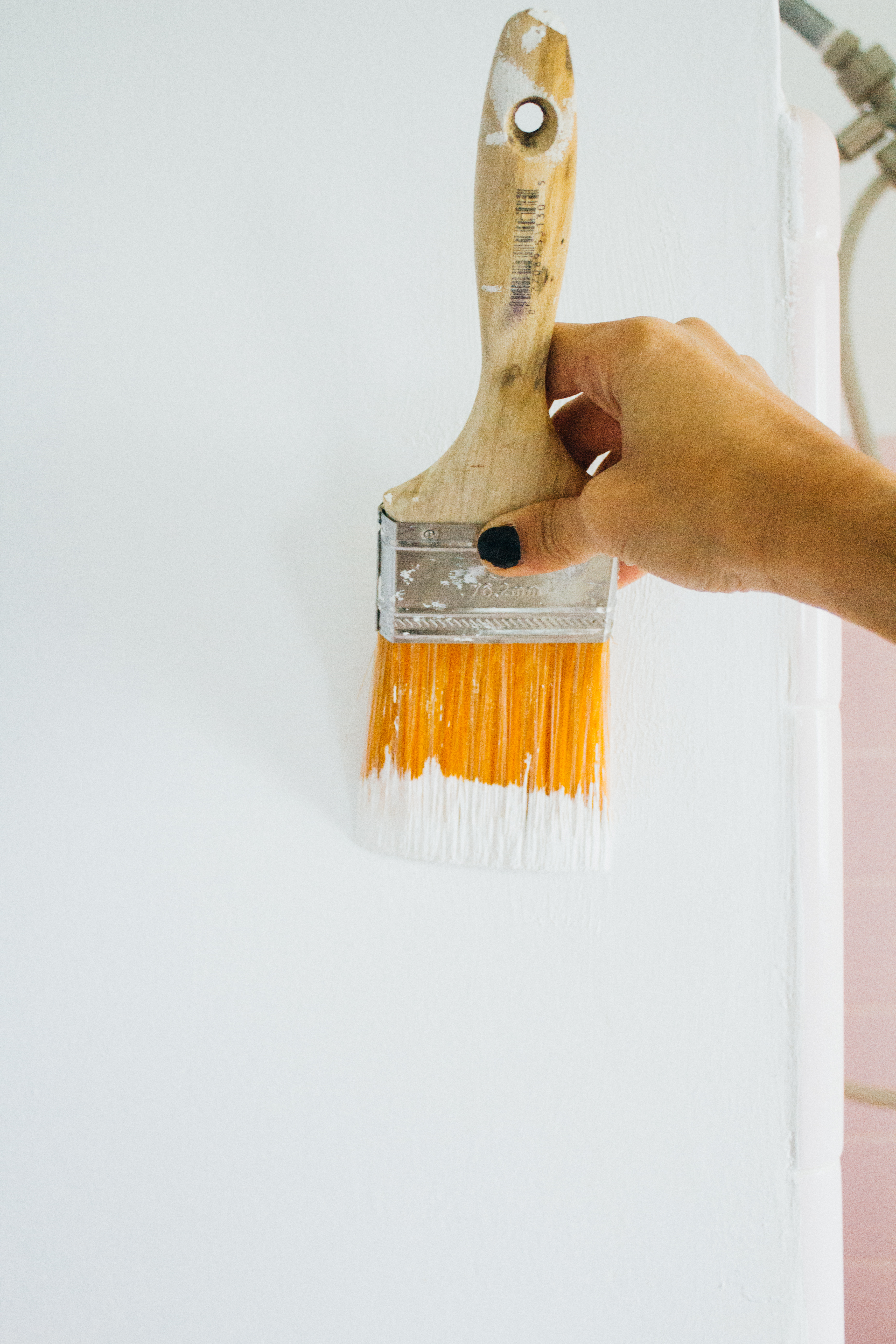 III. Display the essentials
When prepping for guests, I always like to display all of the essentials that I know they will need, like toilet paper.  I like to stock my bathroom with Quilted Northern Ultra Soft & Strong® Mega Rolls from Target, because they are fuller, and a fuller roll means less roll changes! Also, no one wants to be the one who runs out of bath tissue while at a party.  Really, I've been there. The key is to make the holiday season smoother and more enjoyable for guests and having a fuller roll assures that they will have what they need and they can move on to enjoying the party!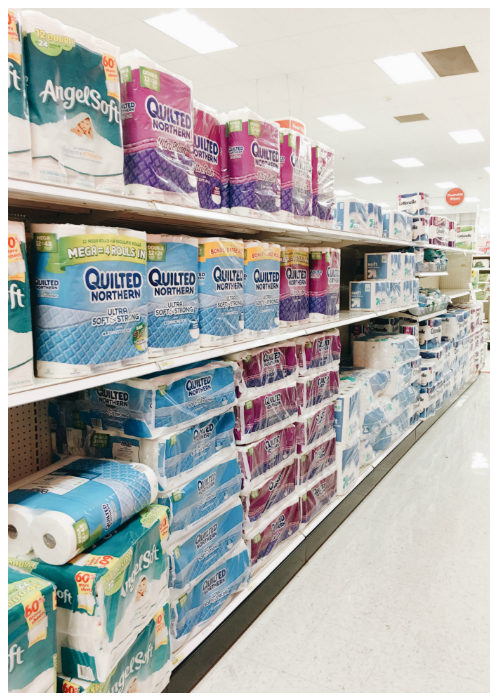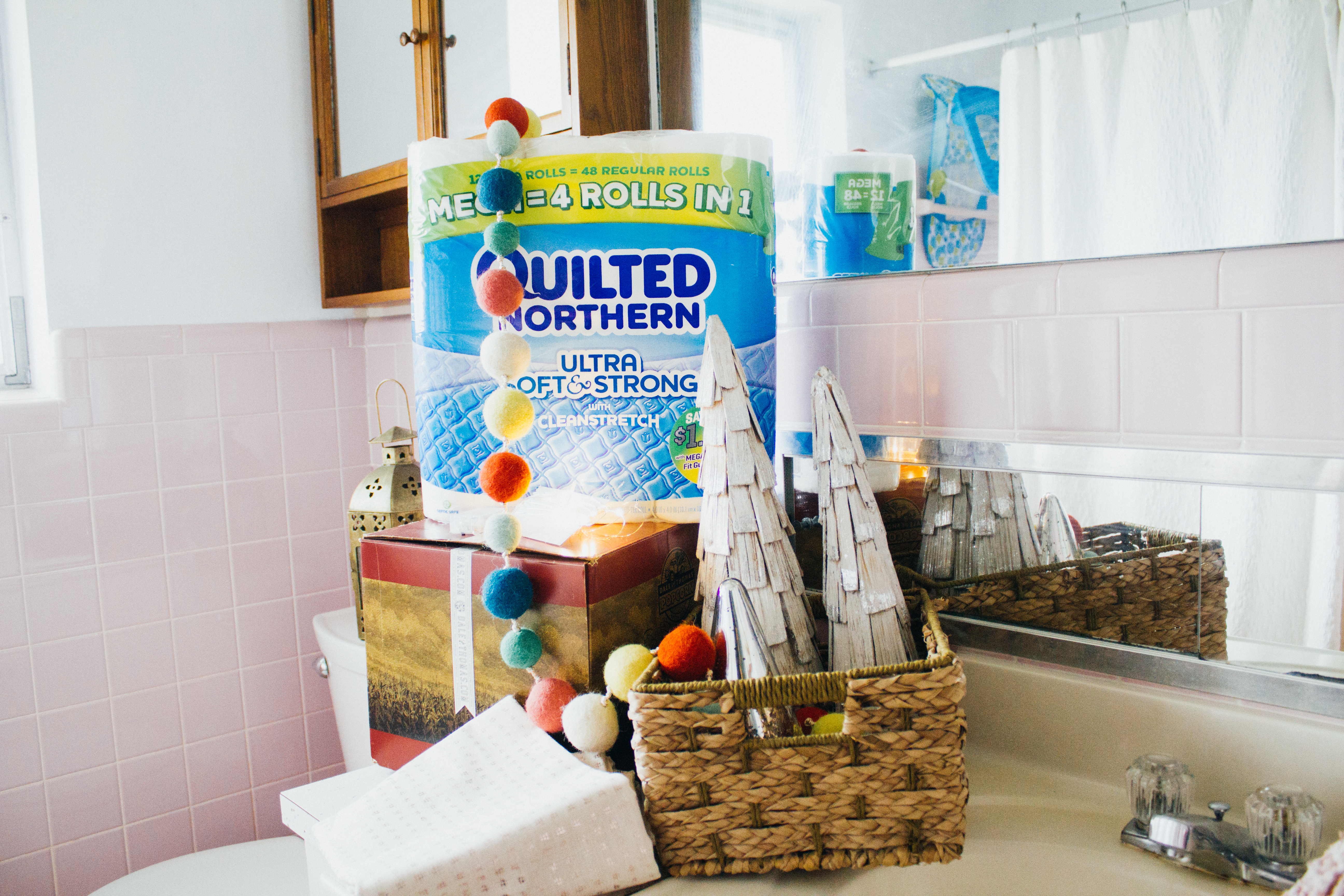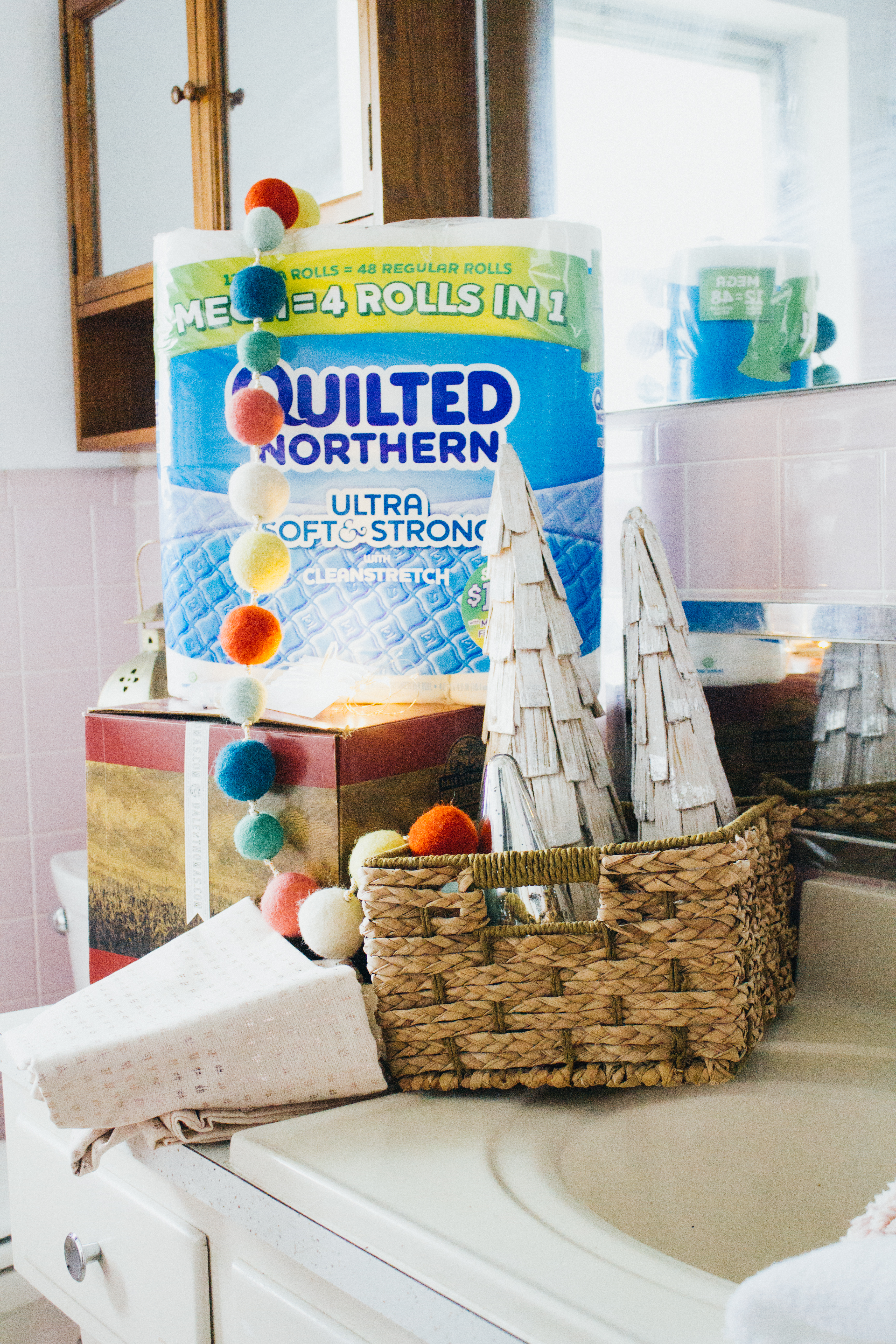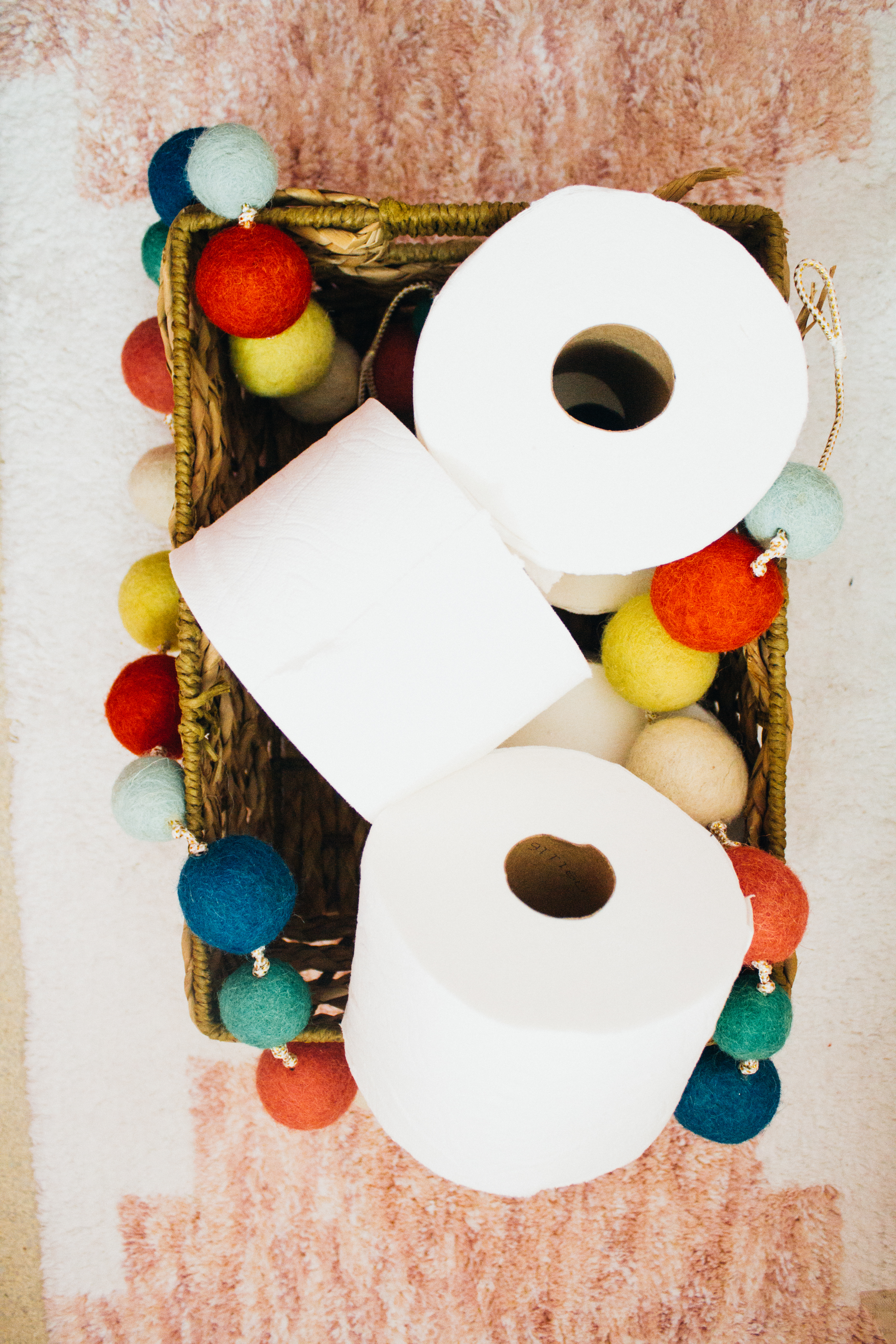 IV. Add Christmas decorations
HO HO HO! This is my favorite part.  Bring in your twinkle lights, extra ornaments, shimmery trees,  garlands and let the joy of the season fill your bathroom! Our bathroom has pink tiles, so I stuck with the pink theme and added a new shimmery pink curtain, bathmat, fresh white towels, twinkling lights, a couple of bigger ornaments, garland, a few candles and stockings that my mom knitted for us last year. Simple and festive!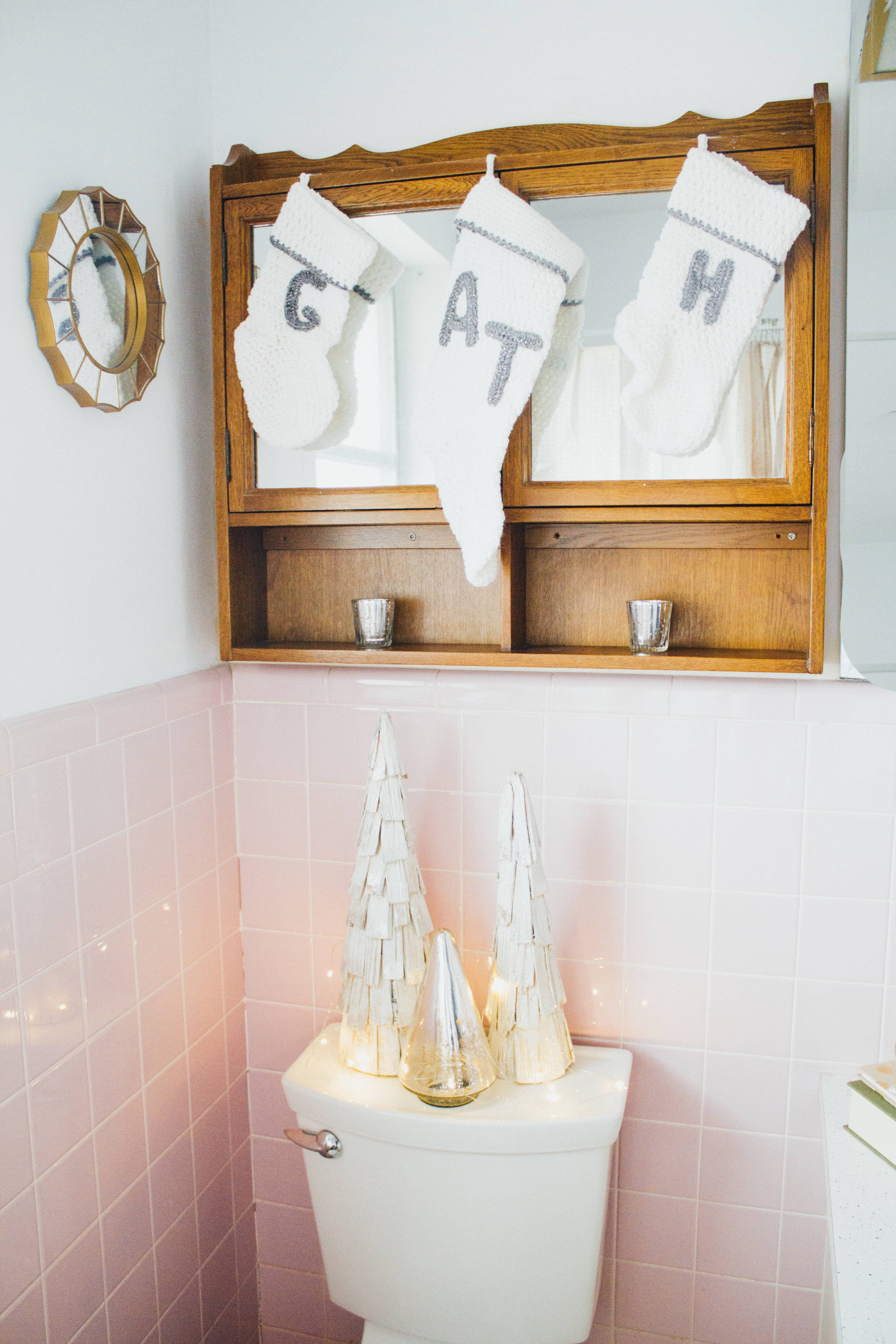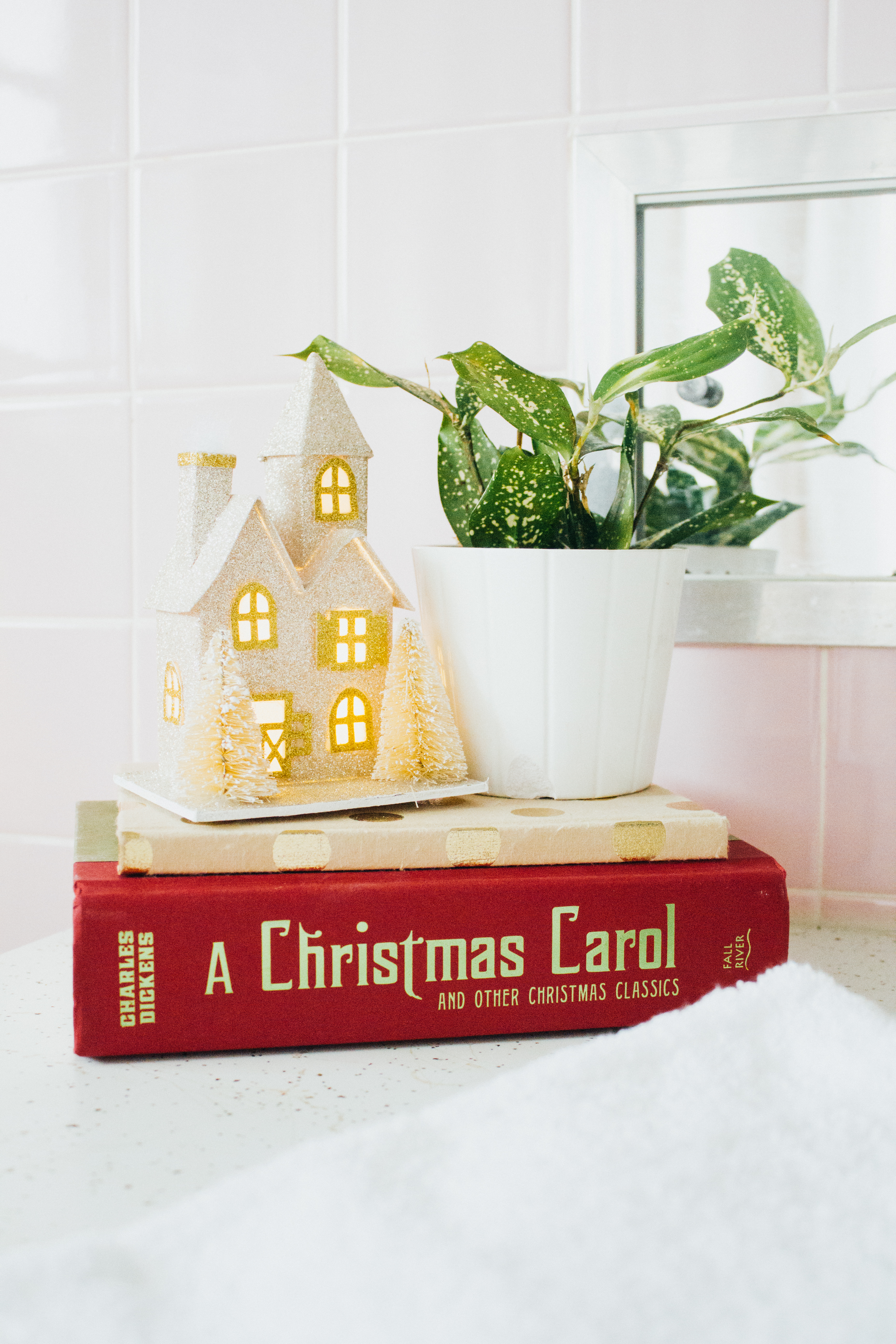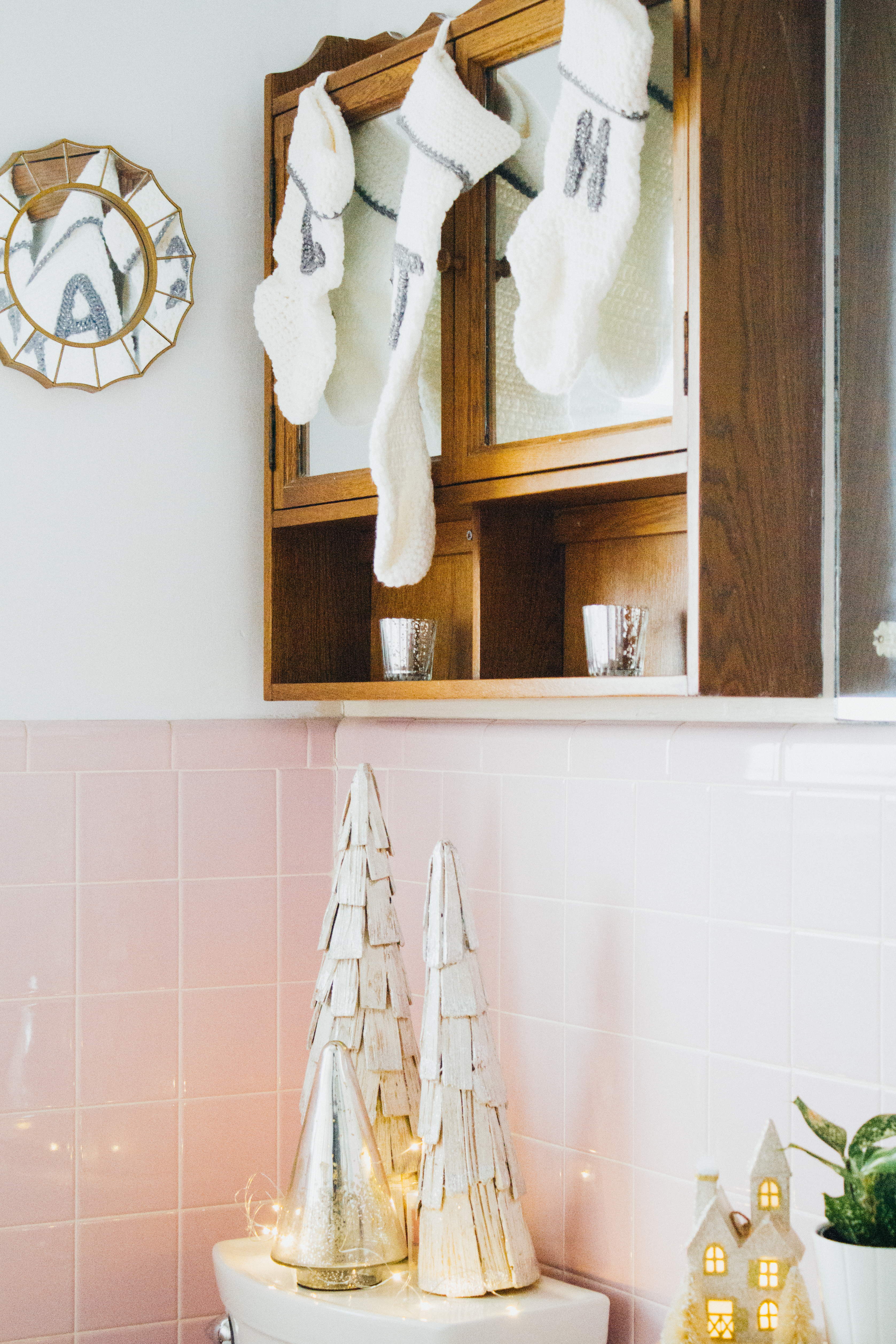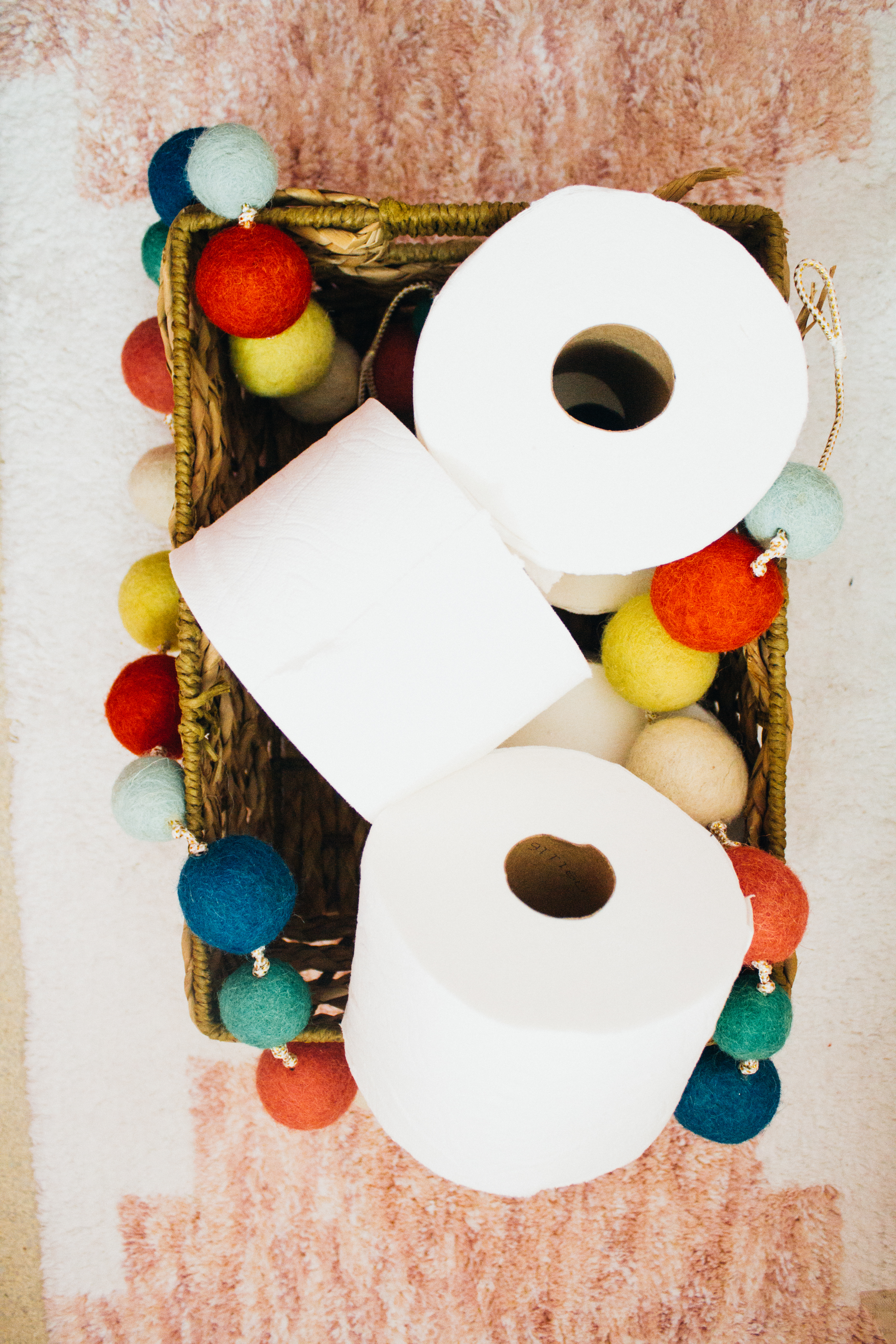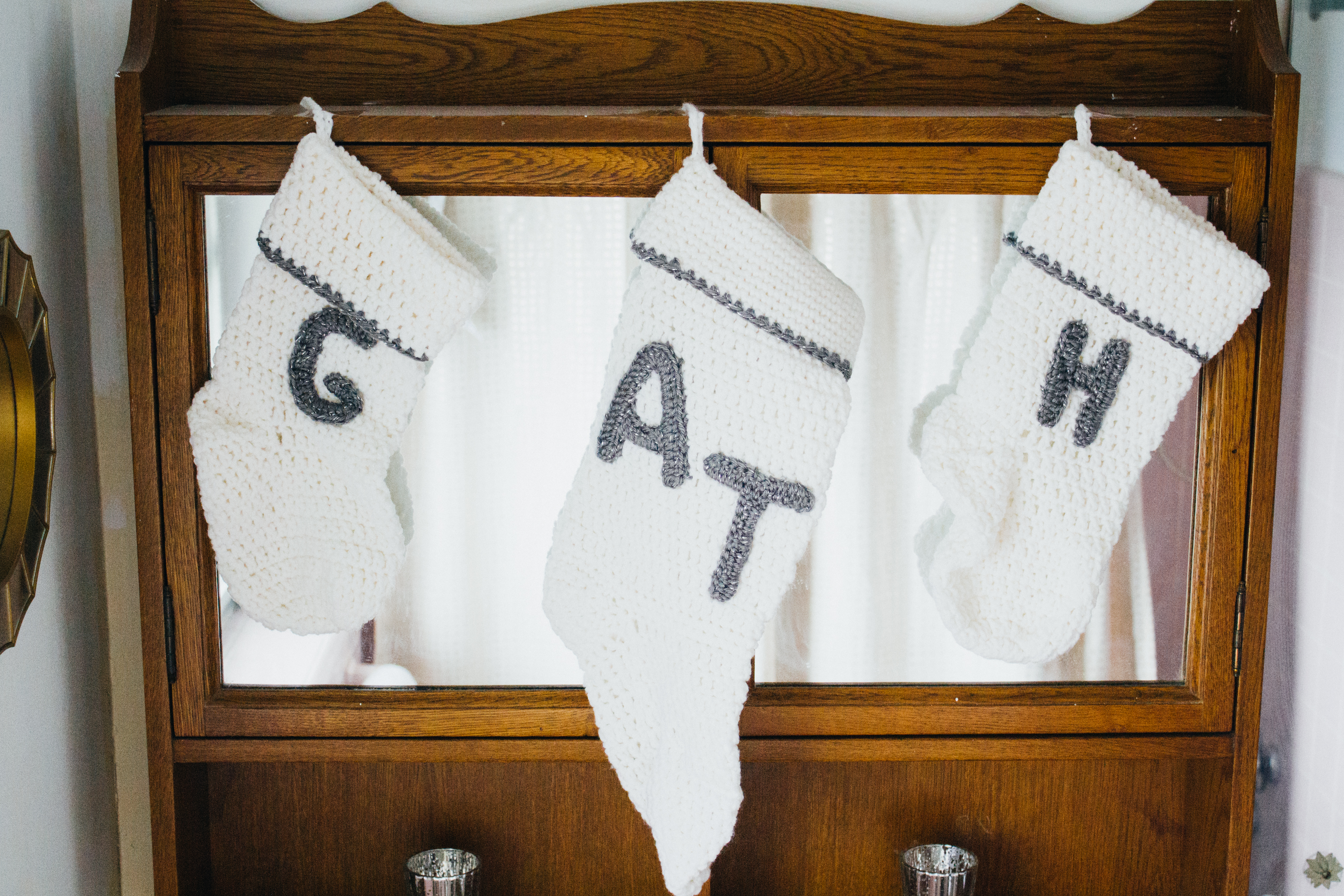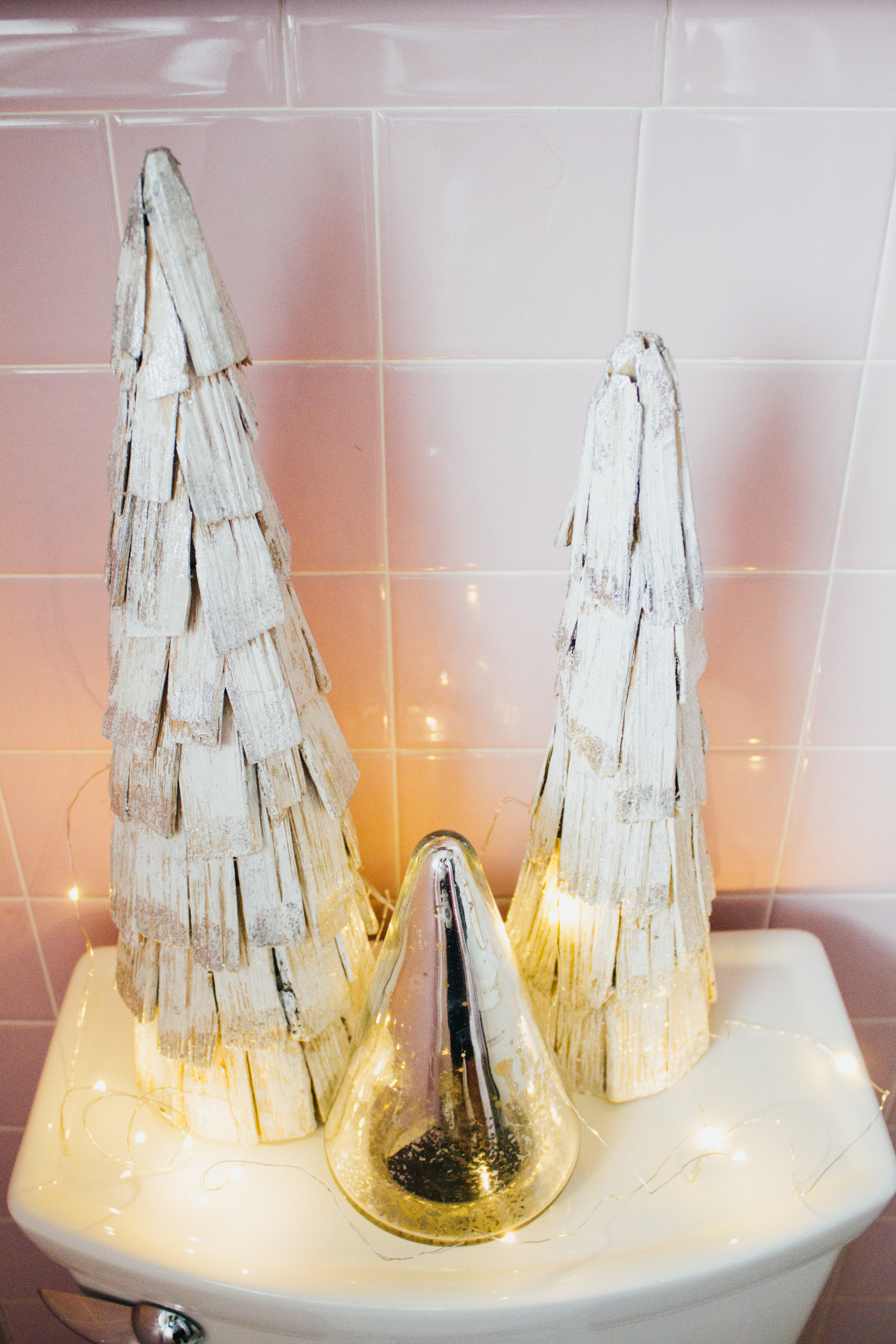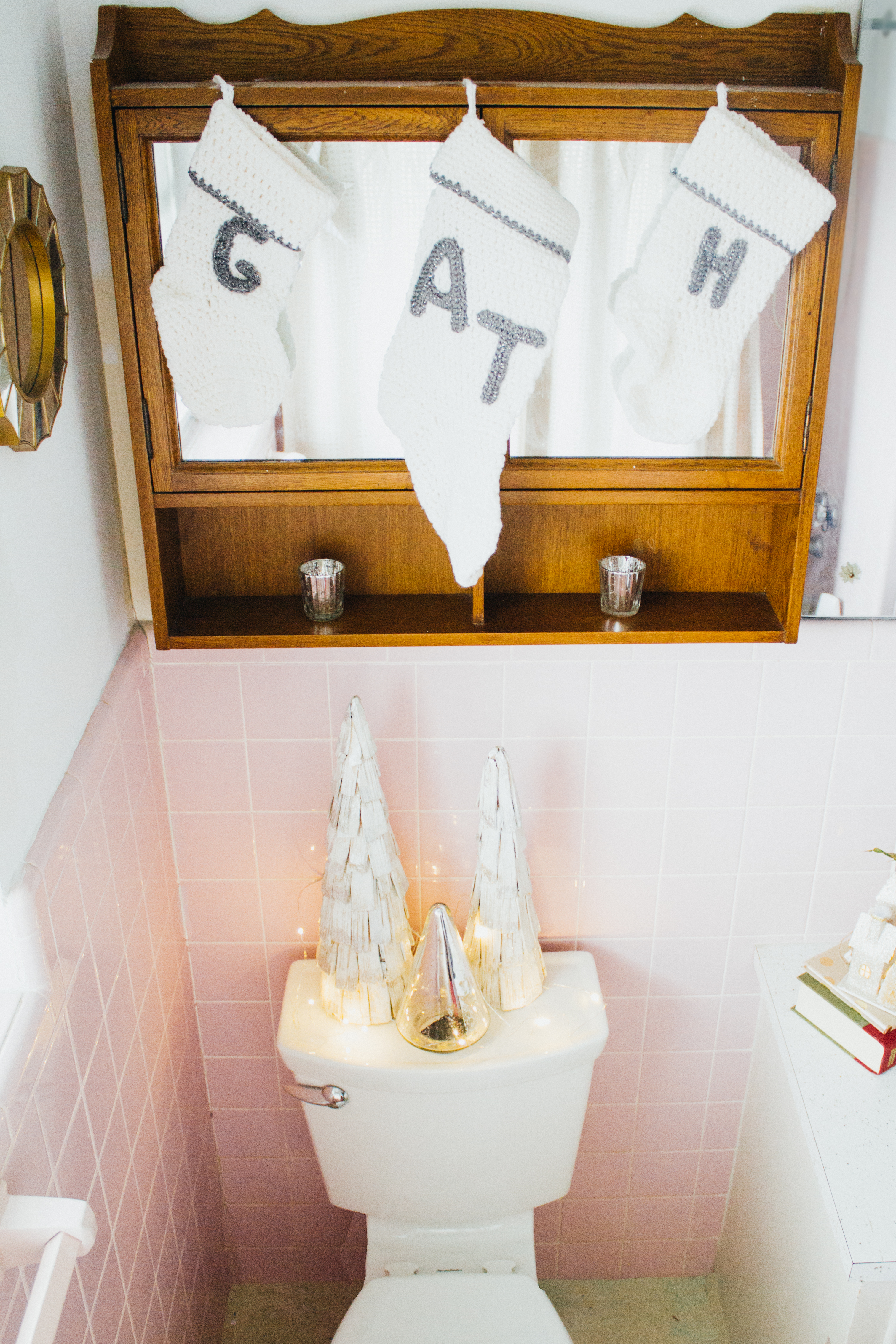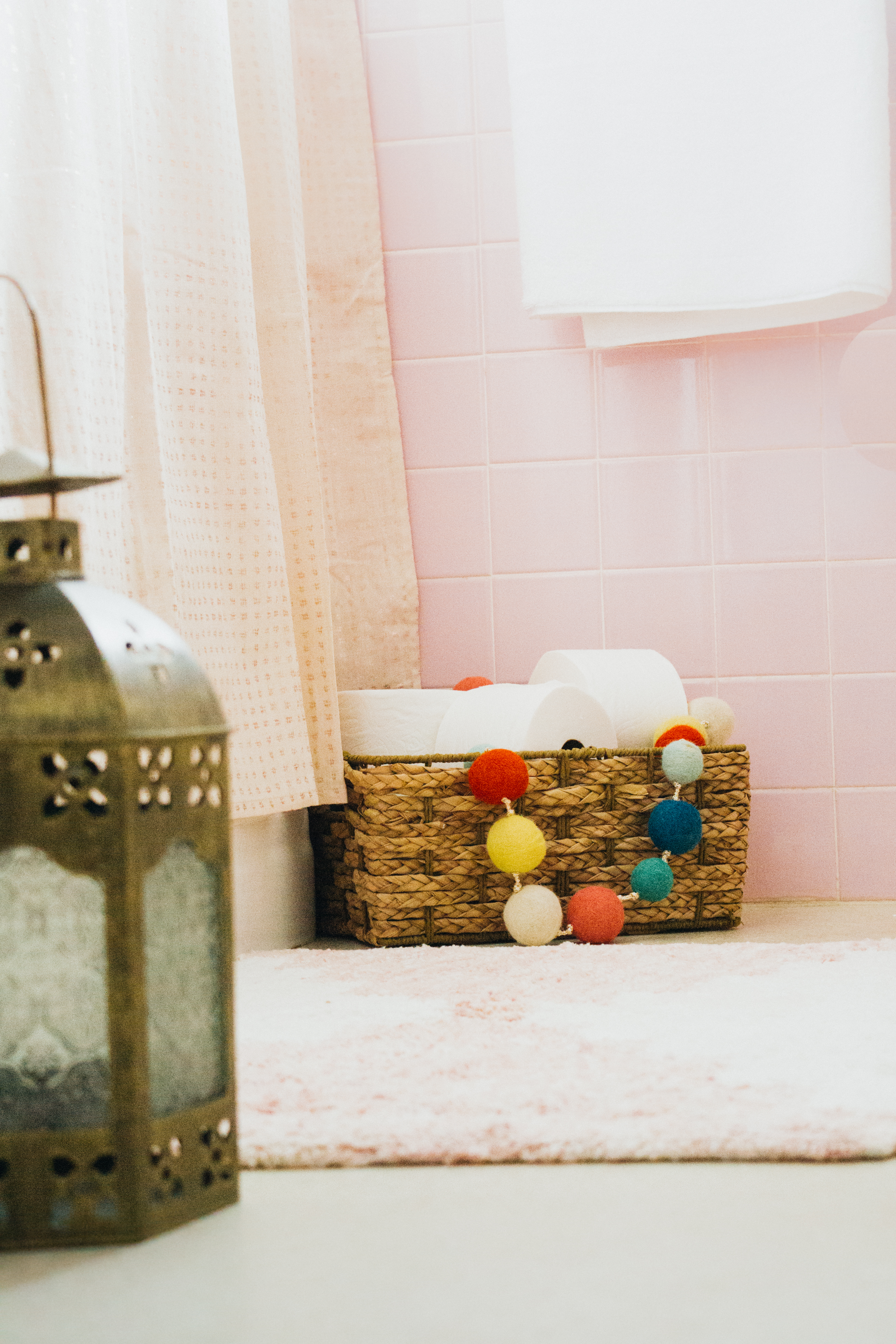 Easy. Follow those simple steps and you are on your way to rocking and rolling your holiday party!
To find more Quilted Northern inspiration, check out the social hub here.
Also, from now until November 29th there's a Cartwheel offer for 5% off your Quilted Northern Ultra Soft & Strong® purchase!  (Offer dates: 11/8 – 11/29)
Lastly, who's up for a Sweepstakes? Check this link out to enter #QuiltedHoliday Sweepstakes you can win up to a $1,000 Target gift card!!!
Happy decorating!