This shop has been compensated by Collective Bias, Inc. and its advertiser. All opinions are mine alone.#mysummerstrength  #getpickywithyourprotein #poweryoursummer #CollectiveBias 
We've quickly figured out that running is a seasonal sport in the Midwest.  Once summer hits, all of the runners come out of hiding, lace up their sneakers and enjoy the weather. The warm weather lends itself perfectly for all things outdoors and Alex and I are taking full advantage.  These days we've had to adjust the logistics of how we get our mileage in.  Our family dynamic continues to change and we've figured out a way to get outside and run as a family.
Today I'm partnering with Orgain Organic Plant Based Protein Powder to share with you four tips on how we run as a family and if you'd like to get your hands on some free samples, click on the picture below!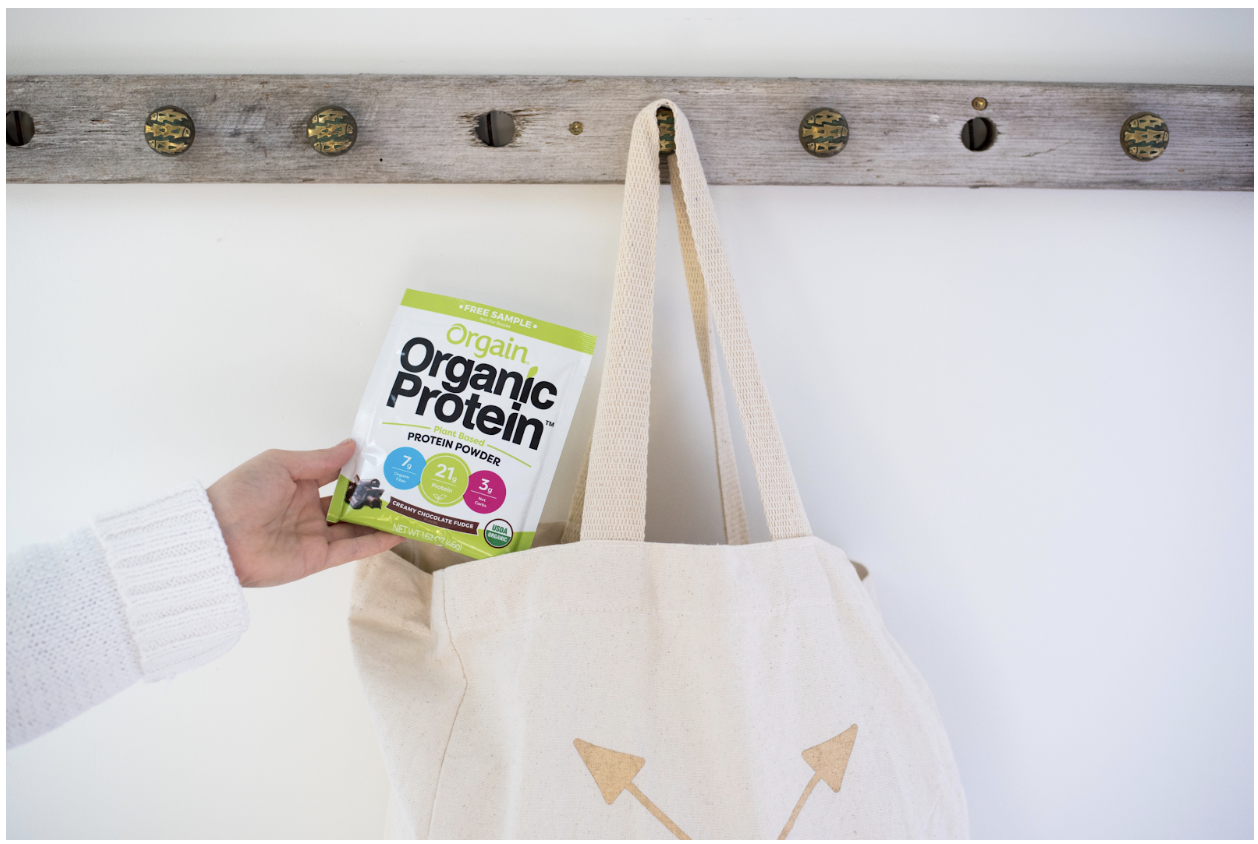 FOUR TIPS ON RUNNING AS A FAMILY 
Gear up – When we are going on a run, regardless of how long it is, we pack both our double and single stroller.  Having both strollers, allows us to keep everyone safely buckled and focus on our running.  Alex usually pushes the single (because it's a bit heavier) and I hold on to the double stroller.  We also made sure everyone has their sneakers on just in case we stop for a break. Alex and I make sure to have on a comfortable pair of running shoes and clothing. These days I have been using a tight sports bra and compression socks. Because of my pregnancy, they both have helped keep me in the game. As far as gear is concerned, we like to bring our sunglasses, sunscreen, and a towel to dry off when we're done.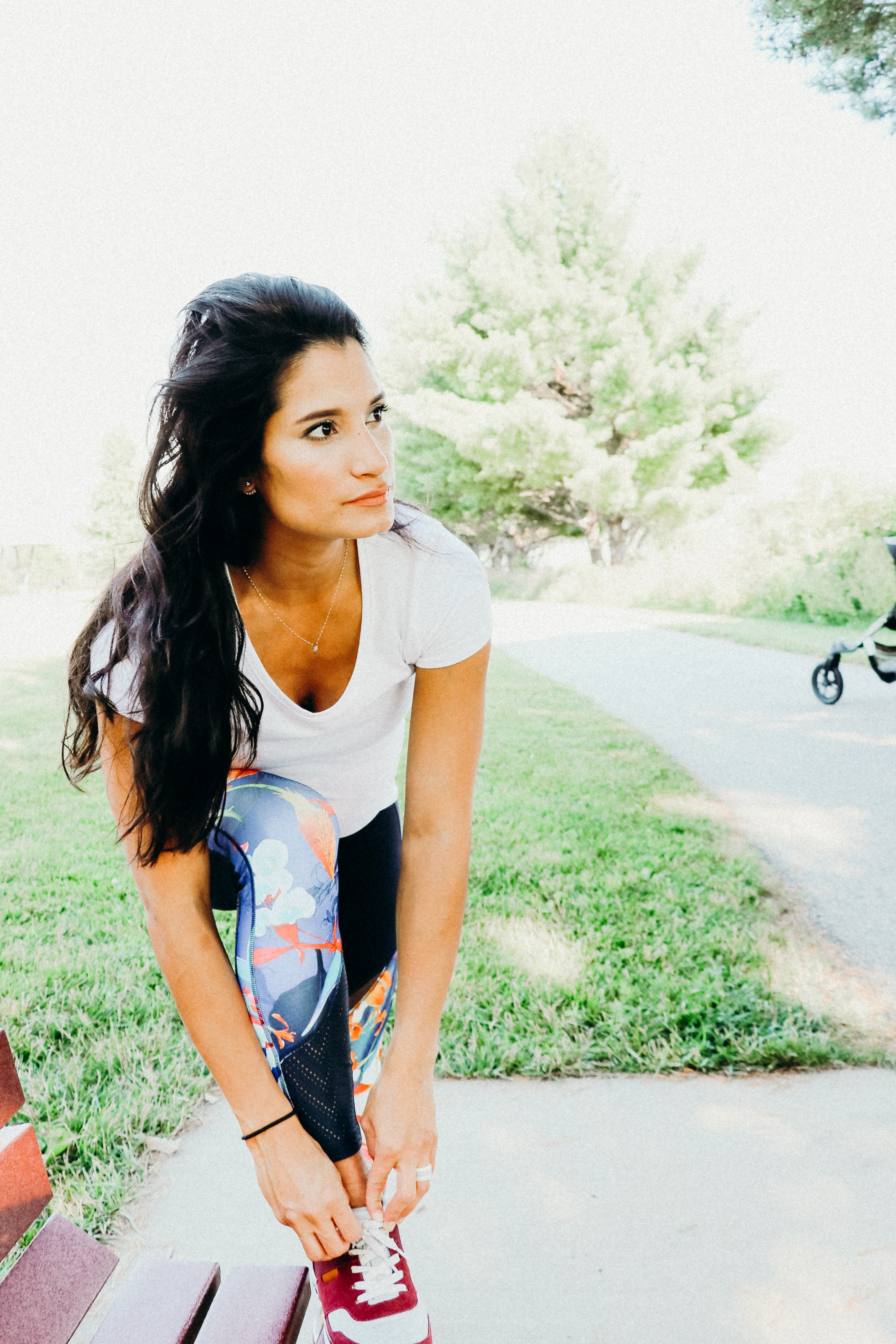 Set a timer –  Whether it's distance or time, we always like to have a goal in mind. These days we have set our focus on a time rather than distance.  When it comes to running as a family, it's all about proper planning and communication. If everyone is able to follow along with their own timepiece, it keeps us all focused on what we've already achieved and on our goal. Setting a specific running time also pushes us and allows us to plan around our family's schedule.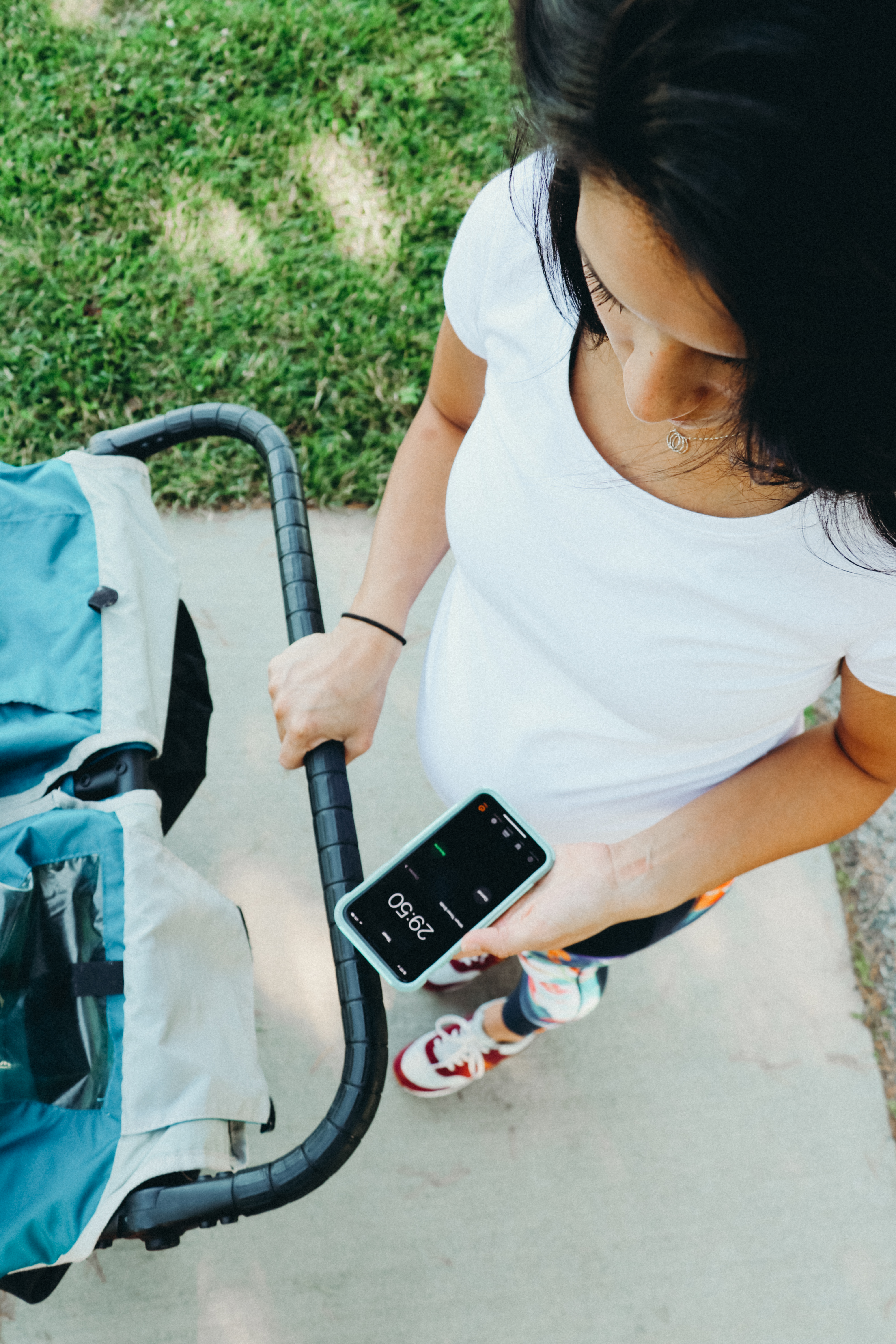 Fuel up –  Having a hearty and well-balanced breakfast is just as important as getting outside.  These days we are loving overnight oats.  They're so easy to make ( see recipe below) and we pack them with a ton of nutrients and amazing flavors.  Alex and I kick our oats up a notch with Orgain Plant Based Protein Powder because it's organic, it has 21 g of organic plant-based protein, it's gluten free, soy free, non-GMO and delicious!  We make a serving of Orgain Organic Plant Based Protein in the morning and then we mix it into our overnight oats.  The smooth consistency of the protein blends in really well with our morning oats.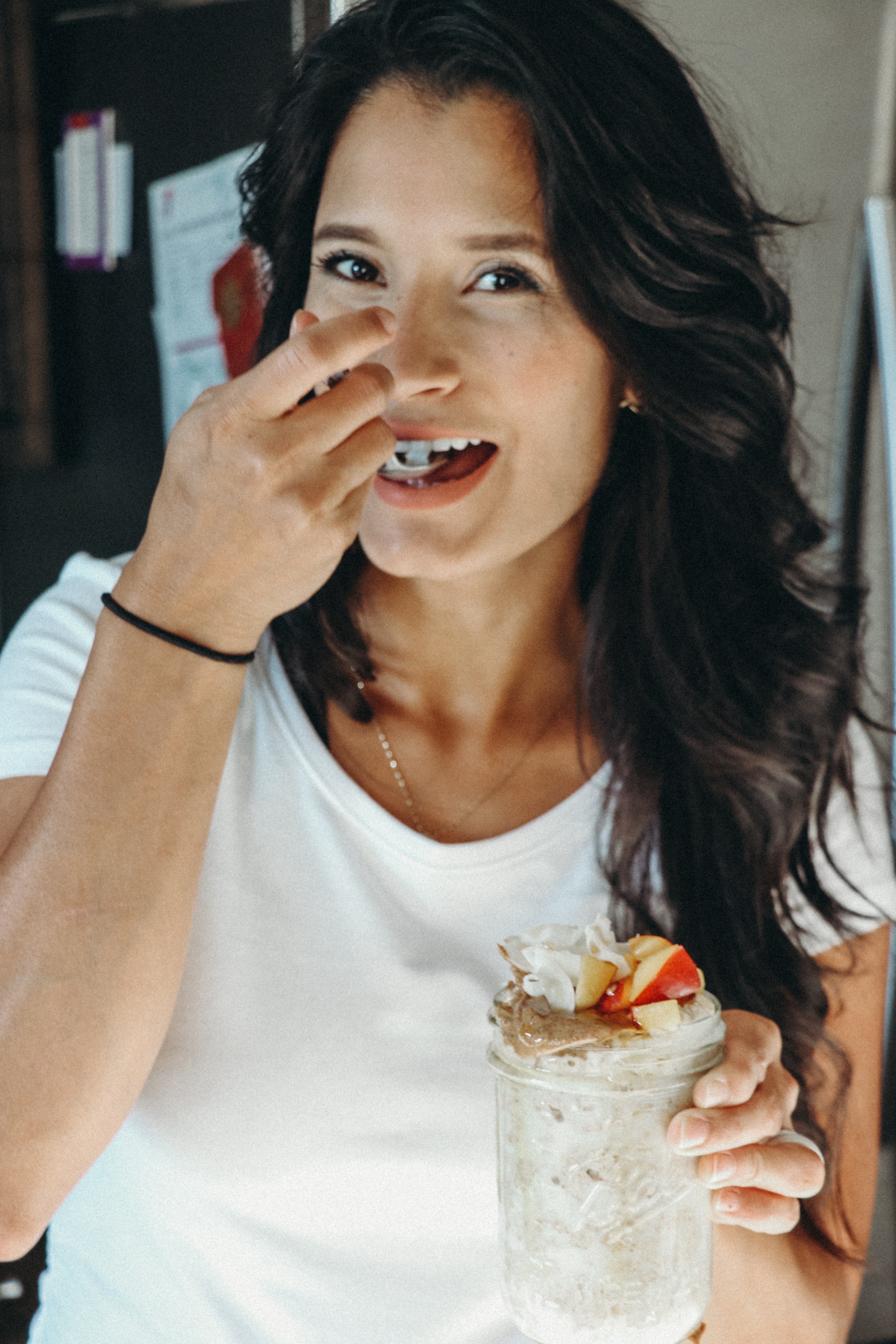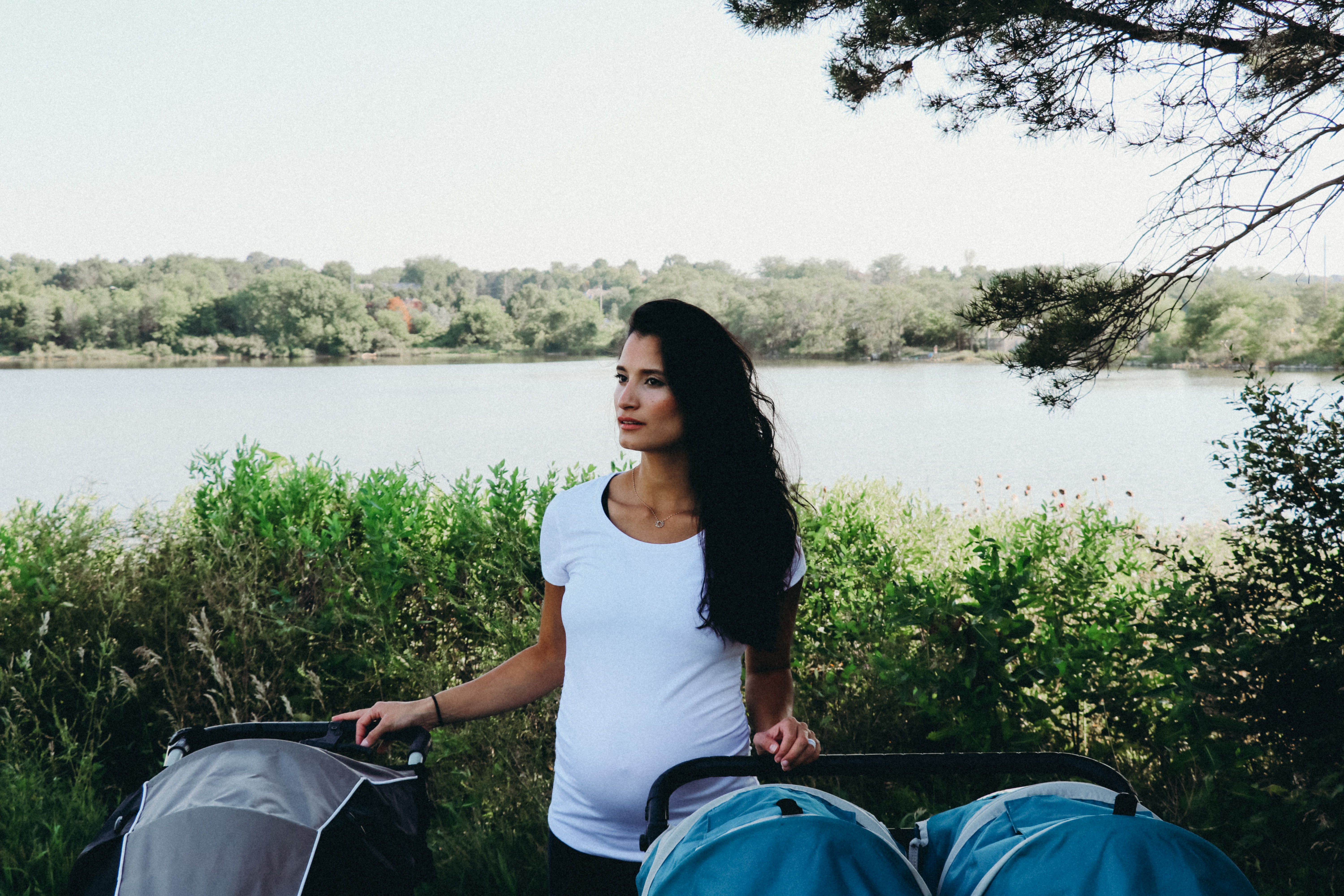 Create a habit – Running as a family is not the easiest thing to do.  There are a lot of moving parts.  However, your family rhythm will eventually adapt to your training and little by little you can become a family that runs together. This is something that we enjoy doing as a family.  We love being outdoors, spending time together, the weather, and this is one way we can take it all in.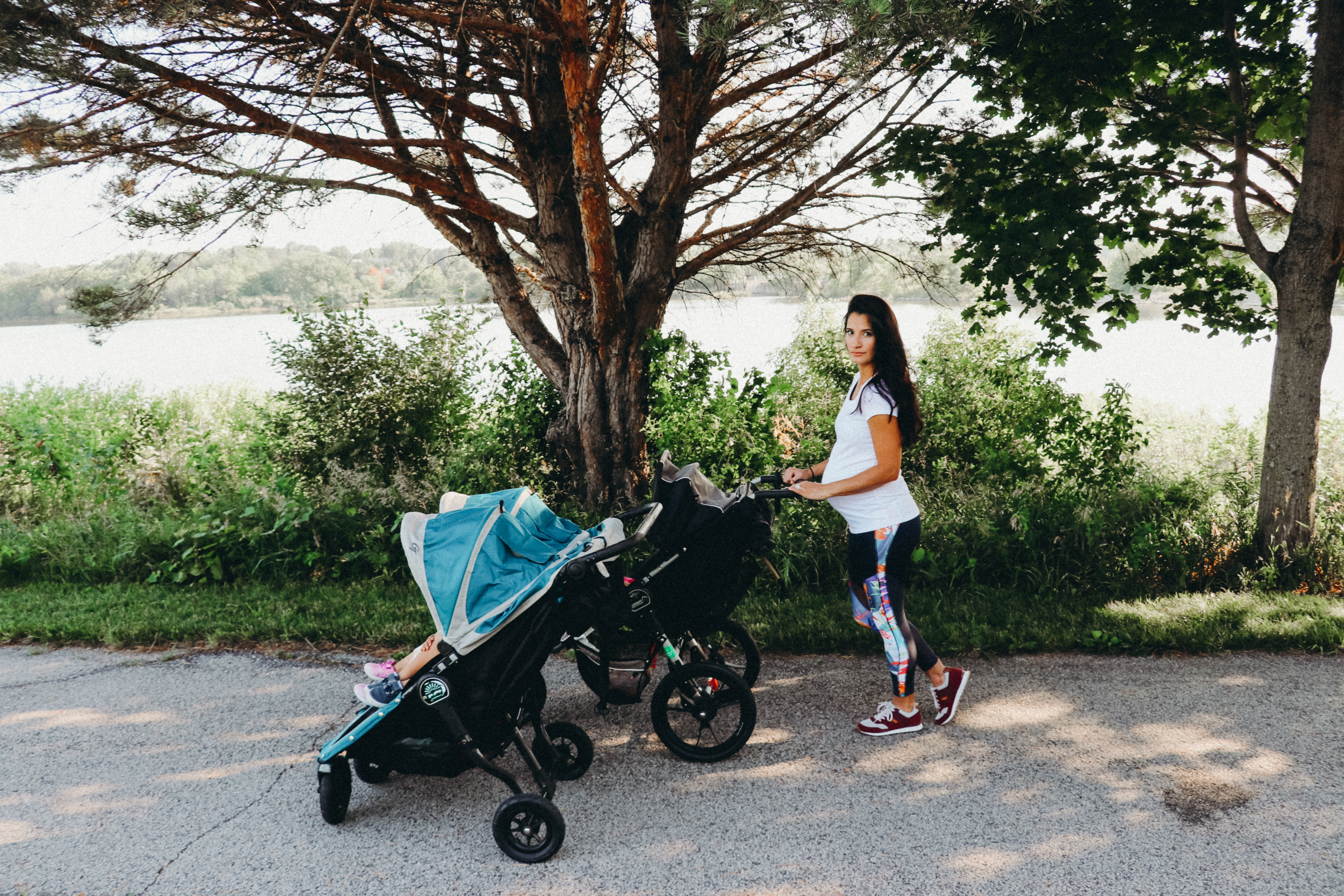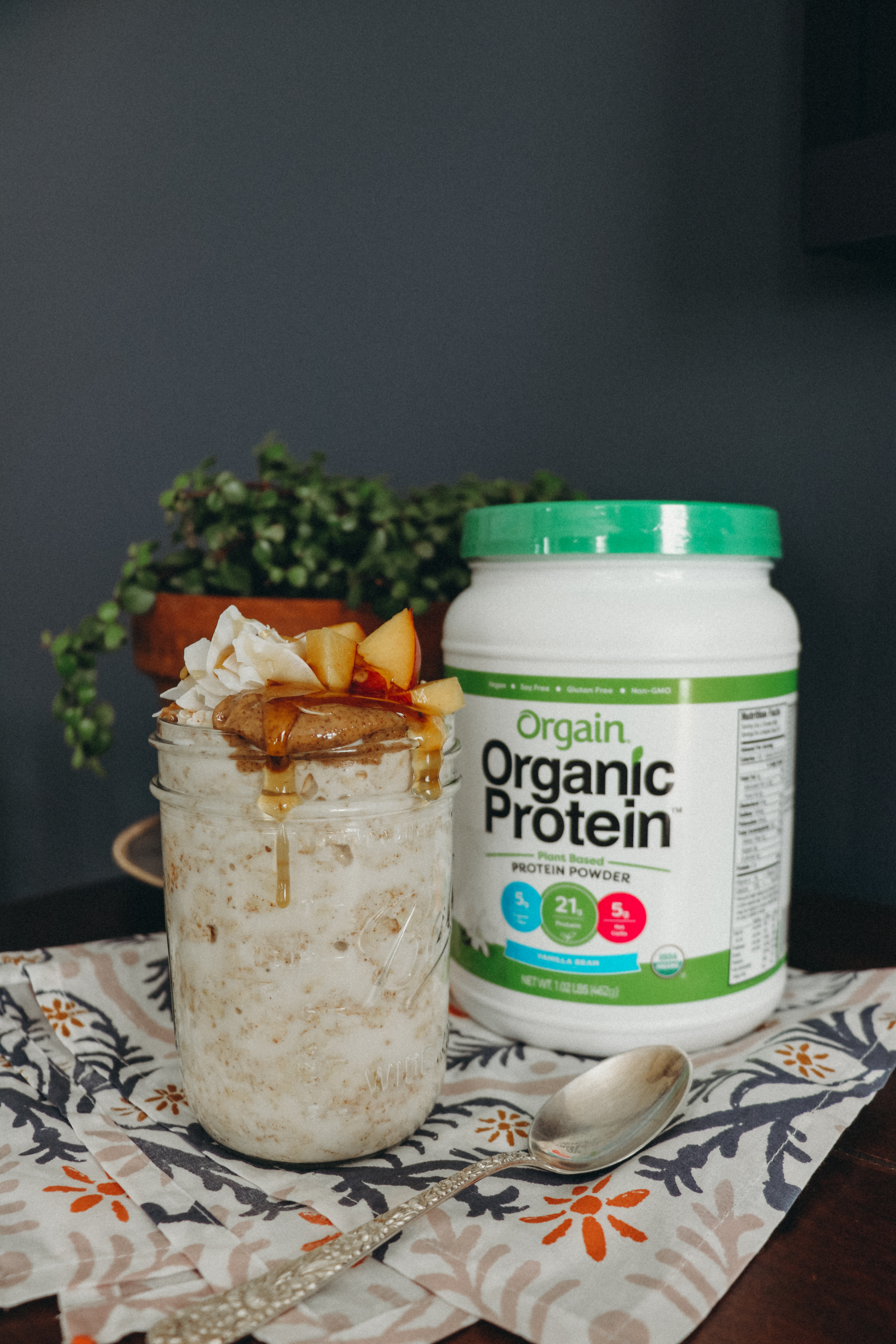 PROTEIN PACKED OVERNIGHT OATS
Ingredients
2 cups rolled oats
4 cups of coconut milk
1 tbs honey
2 tsp of vanilla
1 tsp cinnamon
Toppings 
1 serving of Orgain Plant Based Protein Powder (prepared)
almond butter
coconut chips
nectarine (or other summer fruit)
Instructions
Mix all oats ingredients in an airtight container. Mix well and let it sit in the fridge overnight.  The following day, mix 1/2 a cup of oat mixture with the prepared Orgain Plant Based Protein Powder. Top with your favorite toppings.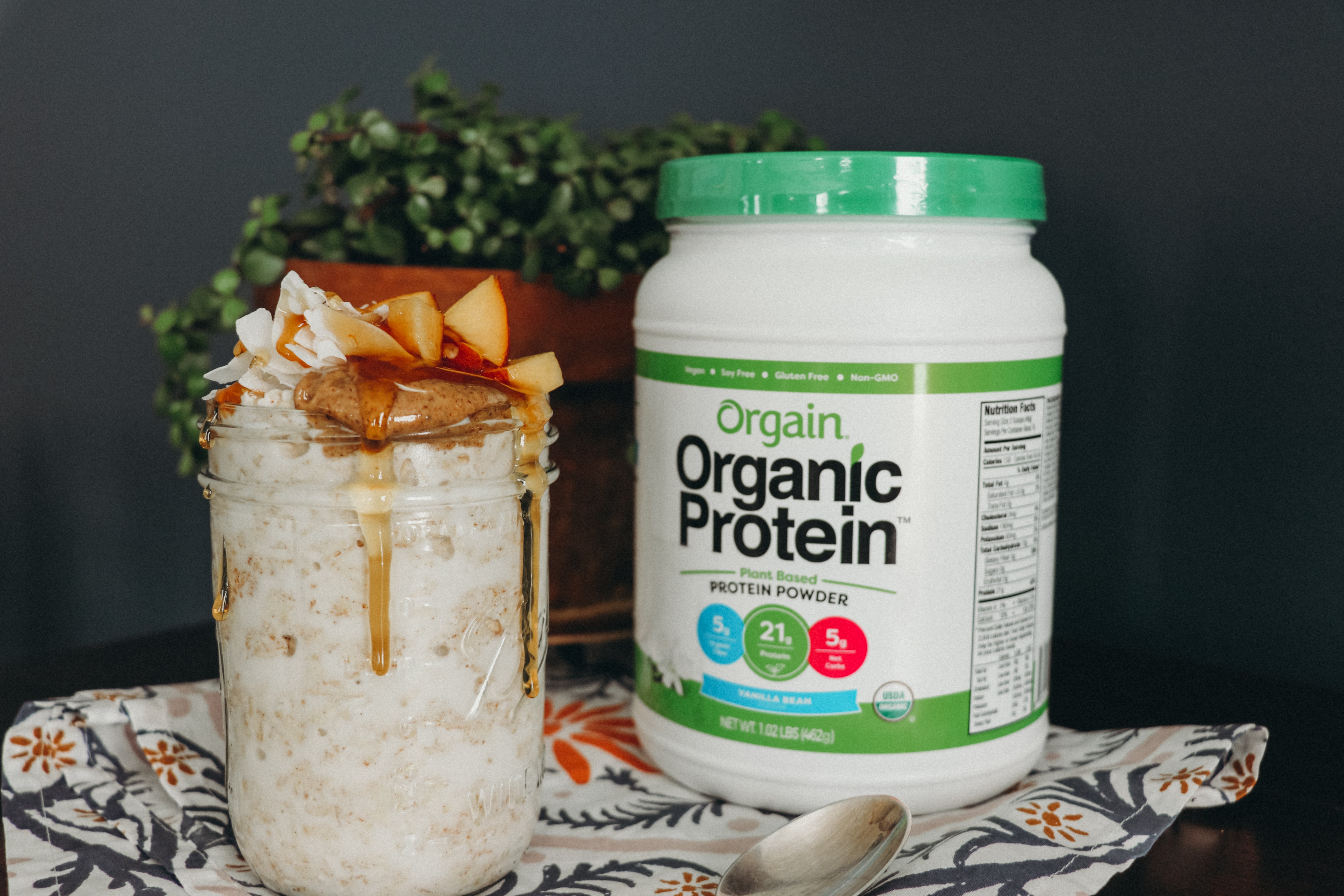 You can pick up your Orgain Organic Plant Based Protein at your local Target.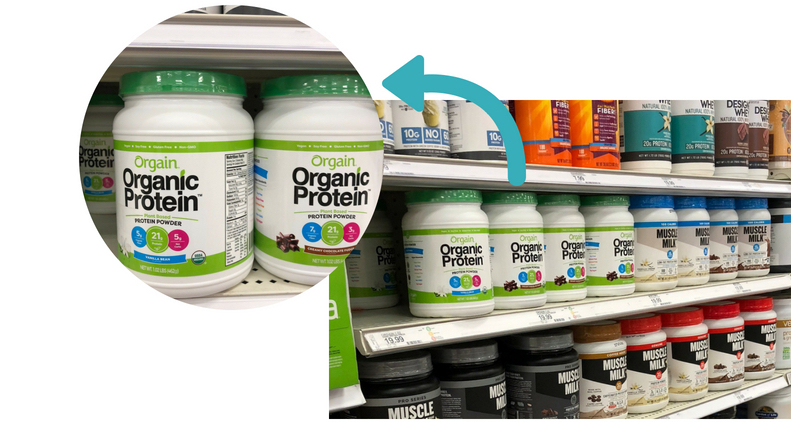 Also, check out the Target cartwheel offer here and be sure to check out Orgain Organic Plant Based Protein and Target here: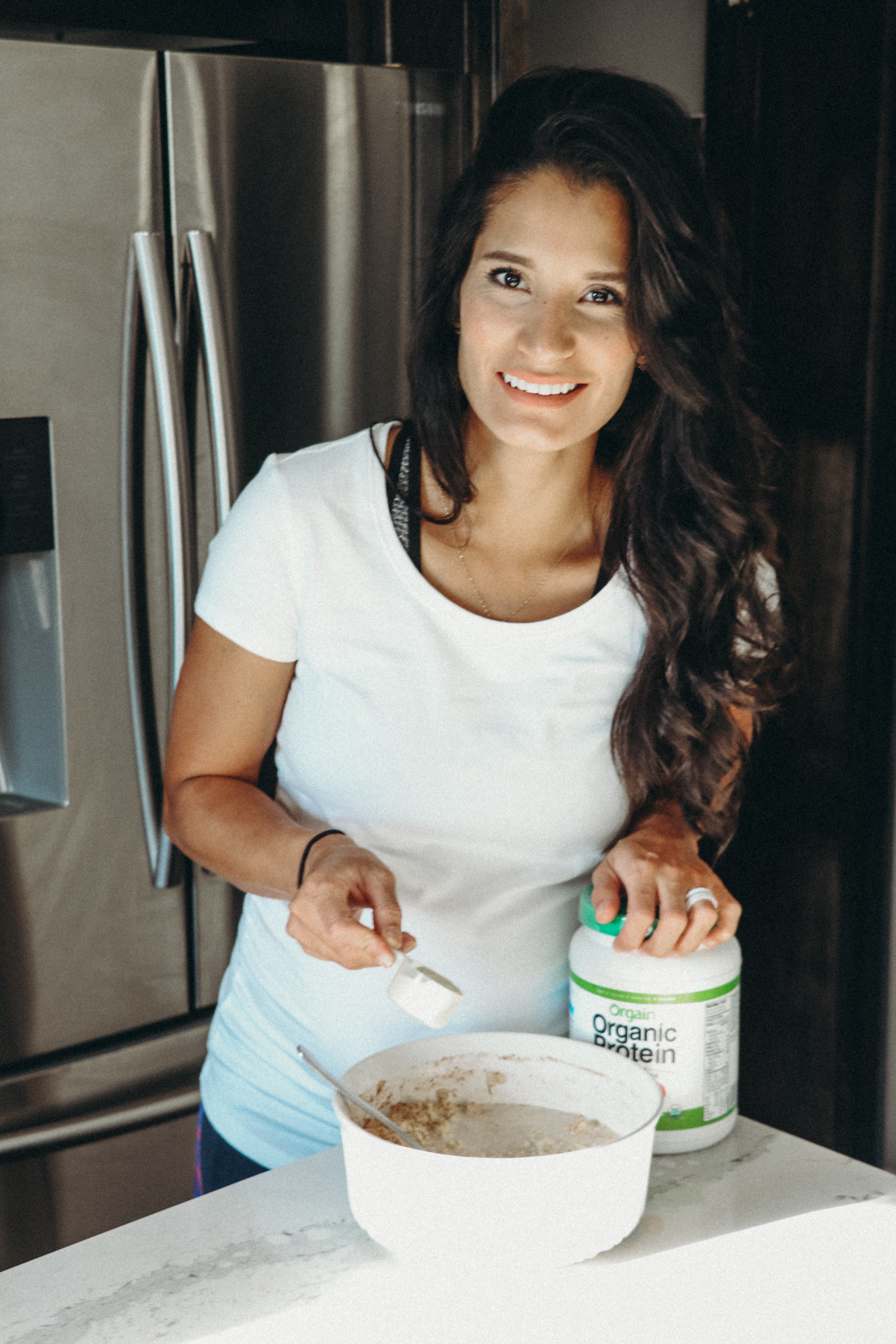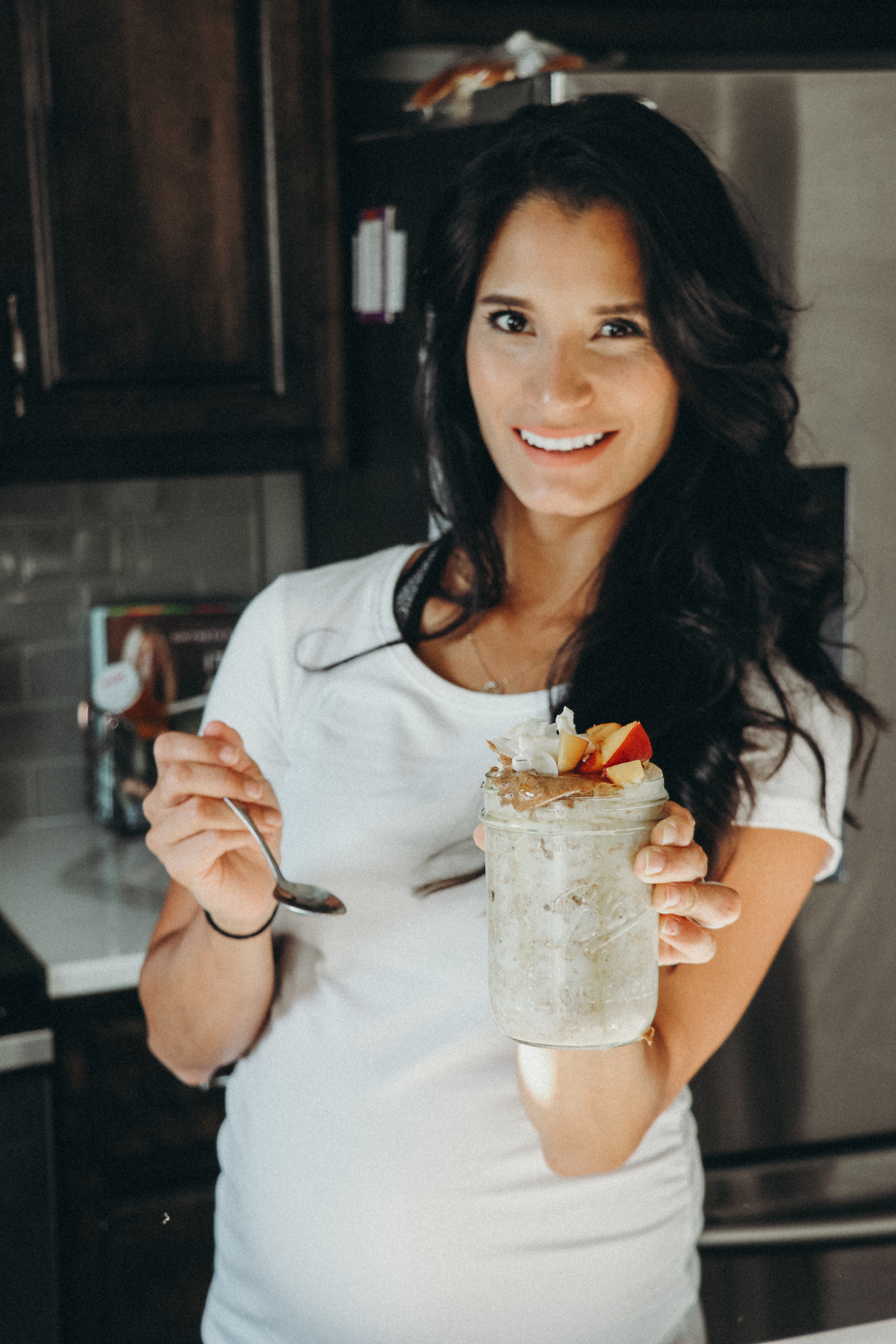 Happy running friends!