FOUR TIPS ON WEATHERING THE COLD WEATHER
This shop has been compensated by Collective Bias, Inc. All opinions are mine alone. #NatureMadeVitaminD #CollectiveBias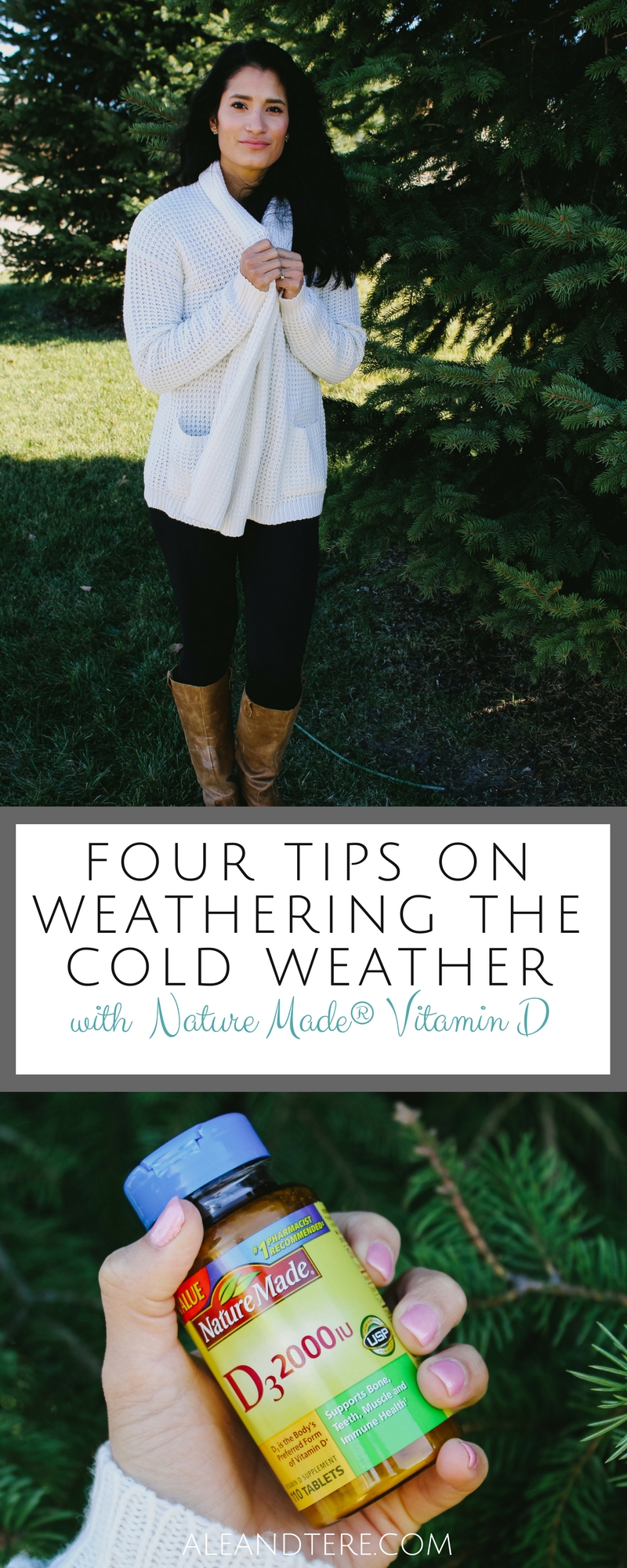 Winter is right around the corner and here in the midwest, the temperatures are dropping fast! We already had our first snowfall and are expecting a lot more in the weeks to come.  I never thought I would love snow so much, it's magical.  It's the silver lining that comes with the bone-chilling air and it ushers in a calm that is like no other.
We are so excited about playing in the snow, drinking all of the warm drinks and hosting our family for a few weeks.  Since we're getting ready to hit those really cold days, I thought I would share a few tips on how to weather the cold weather.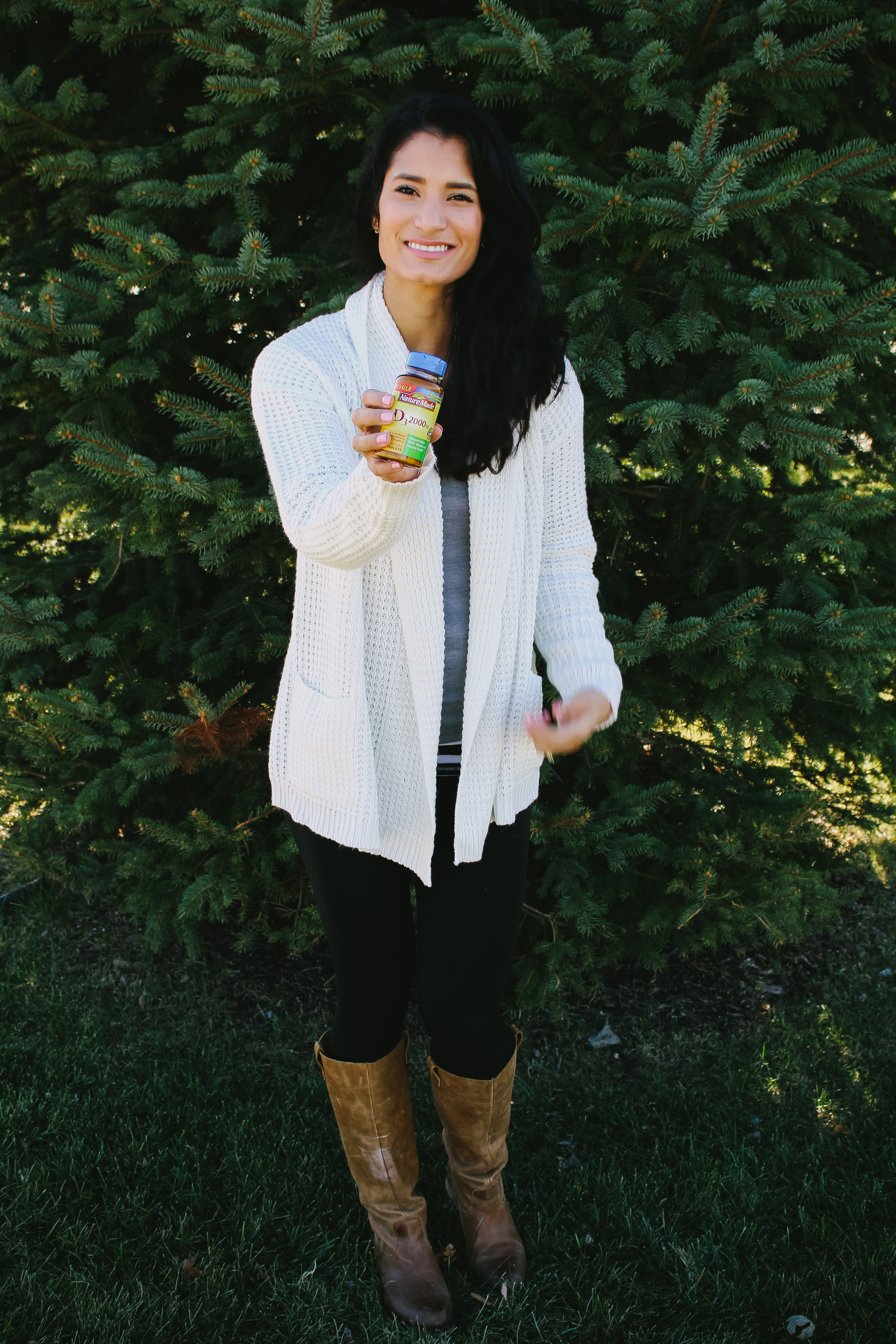 Four tips on weathering the cold weather 
Space heater- Most homes and apartments have heaters. However, running your heater all winter long, at high temperatures can take a toll on your energy bills.  We like to keep our heater at around 65 in the winter and use safe space heaters for high traffic areas as well as the bathroom.  We also have a space heater for the basement (which is always a little chillier) and in the kids bedroom. It allows us to have a little more control over the temperature at any given time.
Drink plenty of fluids– During the summer months, we are hot, sweating and are constantly reaching for the water bottles.  That's not the case during the winter months. Sometimes we forget to drink water throughout the day.  As the winter gets closer, we make sure everyone has their own water bottle, we fill it up in the morning and sip throughout the day.  The goal is for everyone to have empty water-bottles at the end of the night. This ensures that we are all hydrated!
Schedule outdoor activities– Sometimes the windchill is intolerable and we spend days without stepping outside.  For this reason, we schedule outdoor activities throughout the week.  This includes play dates, playing in the snow and grocery runs.  Sometimes we even get out to the zoo and enjoy all of the indoor exhibits. Having an activity to look forward to keeps us motivated and keeps the cabin fever at bay.
Vitamin D supplement– We don't see much of the sun throughout the winter months.  For this reason, we increase our vitamin D intake with Nature Made® Vitamin D3 2000 IU Tablets. Vitamin D is synthesized by the skin when we're exposed to sunlight during certain times of the day and year, and can also be found in a limited number of natural and fortified foods sources. Vitamin D aids in the absorption of calcium, and vitamin D supports bone, teeth, muscle and immune system health.†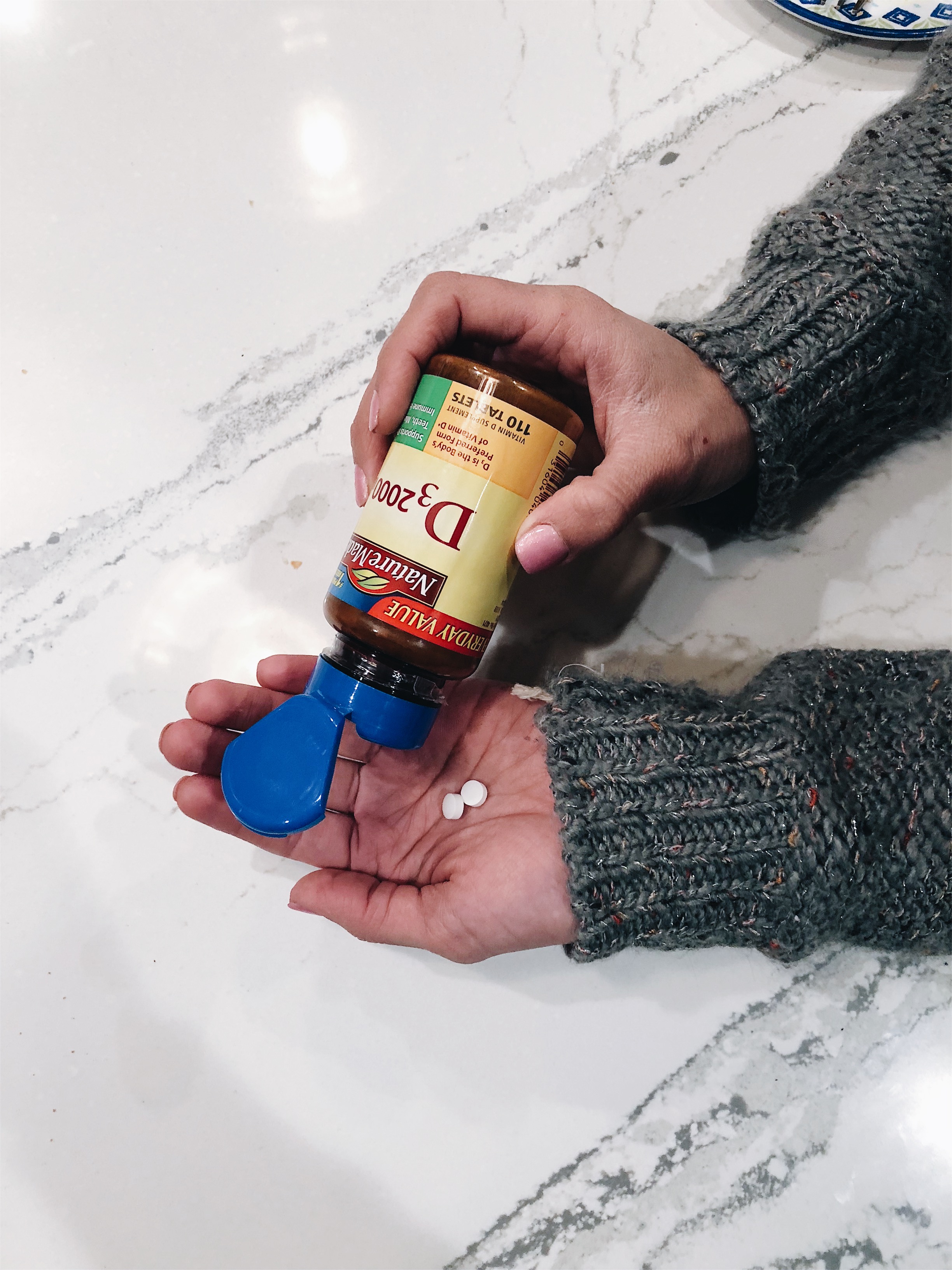 I am so excited about the coming winter months.  We all have new winter boots and already have plans of going sledding. I pick up my Nature Made® Vitamin D3 2000 IU Tablets at Walmart as well as my cozy blankets and space heaters.
Here's to a safe winter season!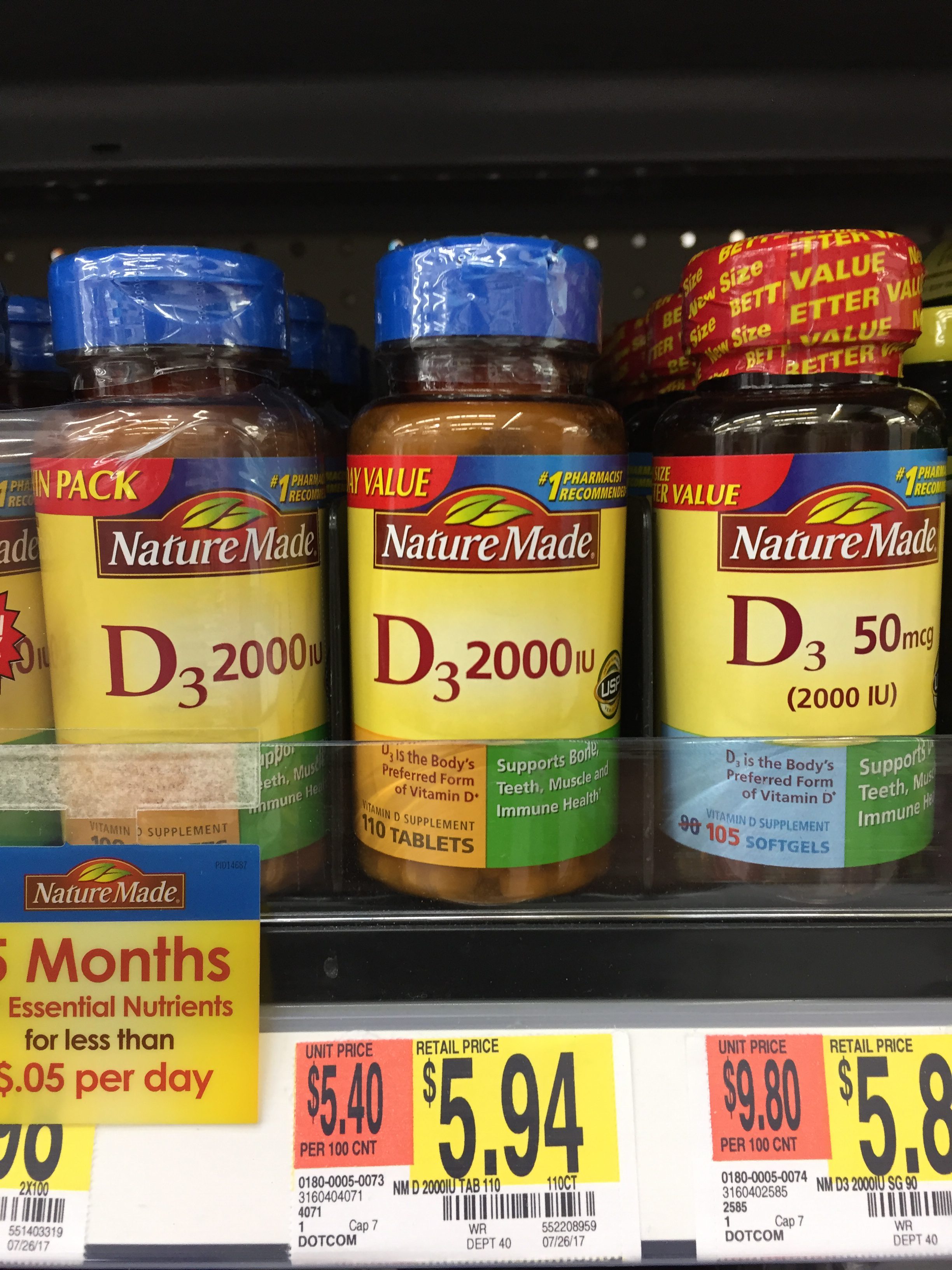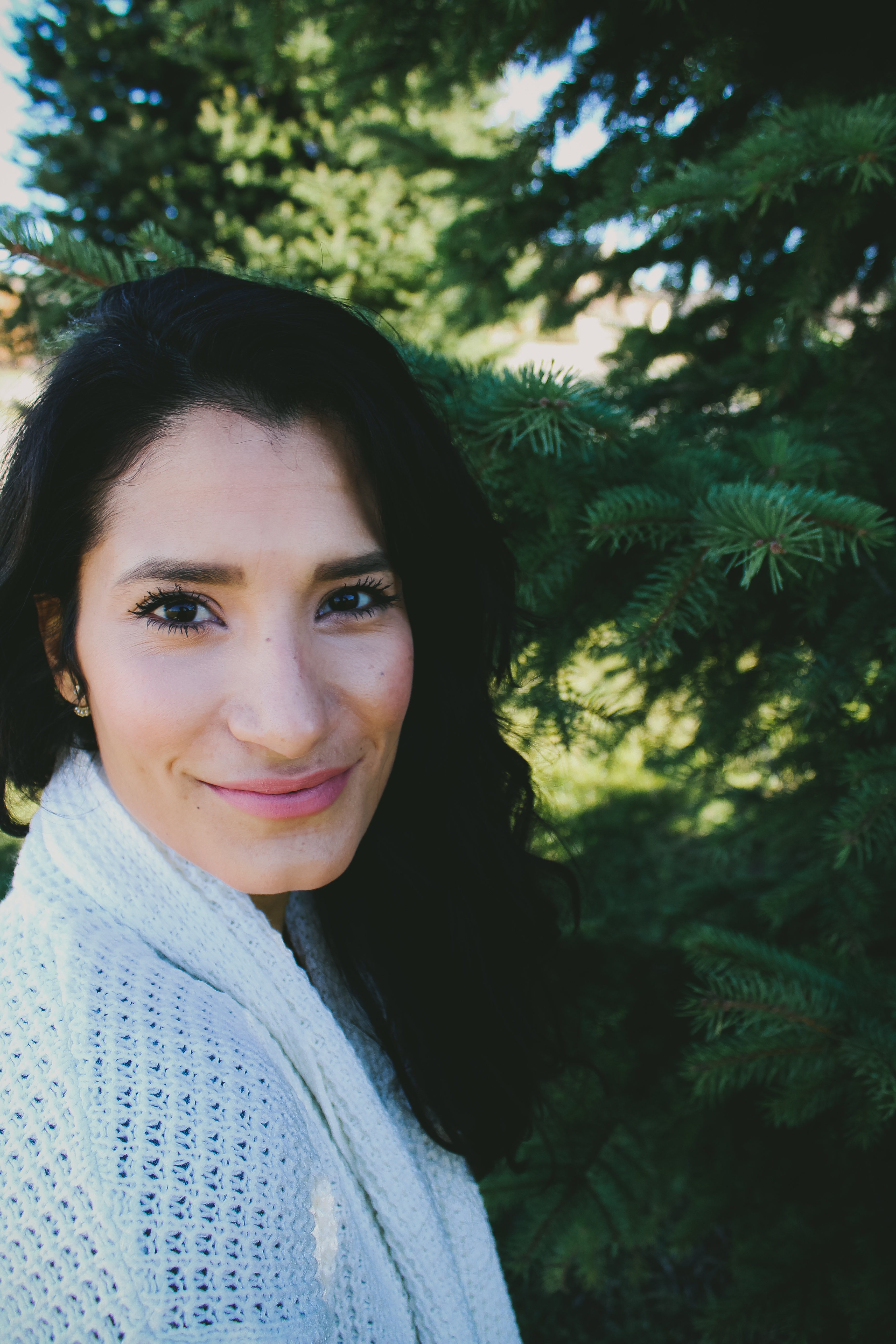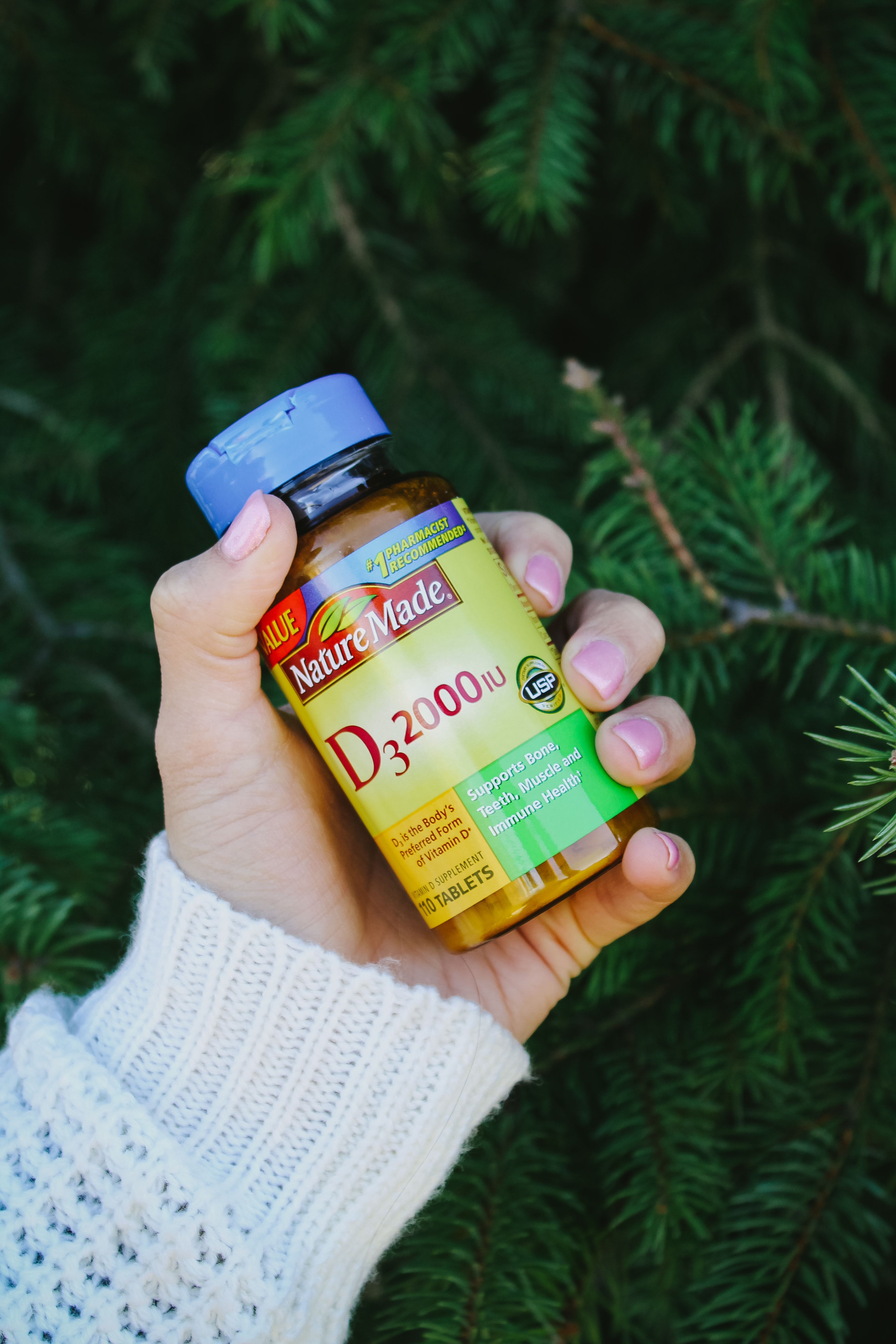 Nature Made® offers several levels of Vitamin D at Walmart, including Nature Made® Vitamin D3 2000IU Tablet and Nature Made® Vitamin D3 5000IU Softgel. The 5000IU high dose product is intended for those deficient in Vitamin D as determined and recommended by their physician.
† These statements have not been evaluated by the Food and Drug Administration. This product is not intended to diagnose, treat, cure or prevent any diseases.
---