This shop has been compensated by Collective Bias Inc. and its advertiser. All opinions are mine alone. #KingofFlavor #FlavorRocksTG #CollectiveBias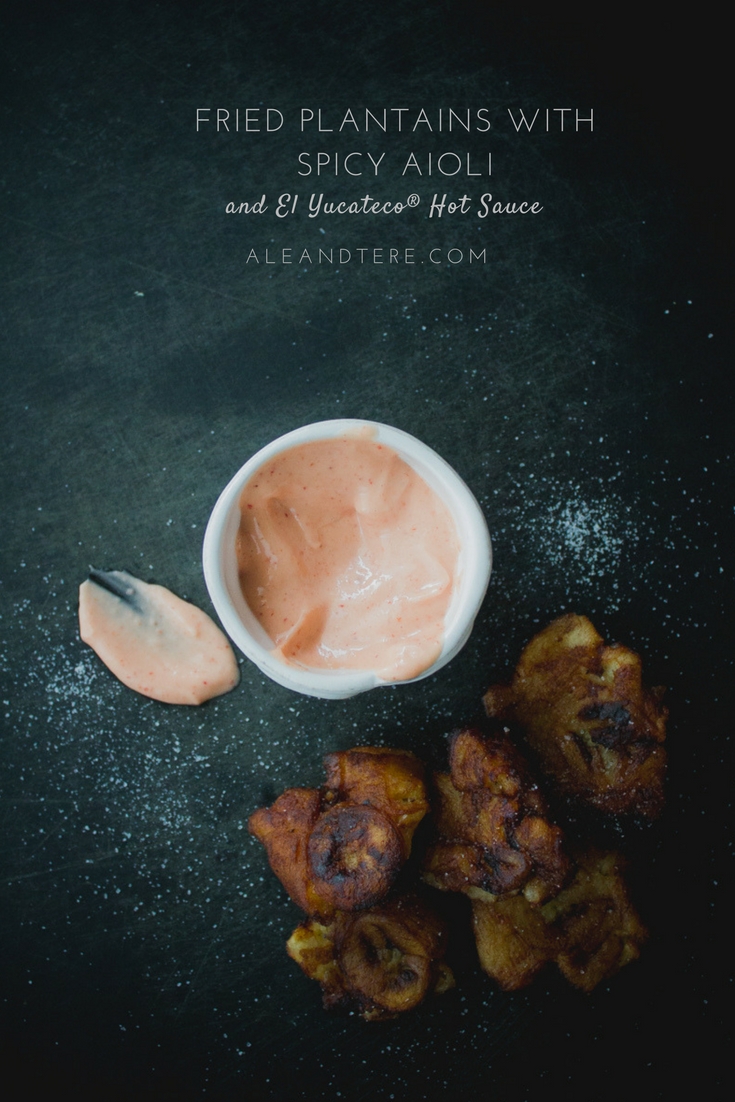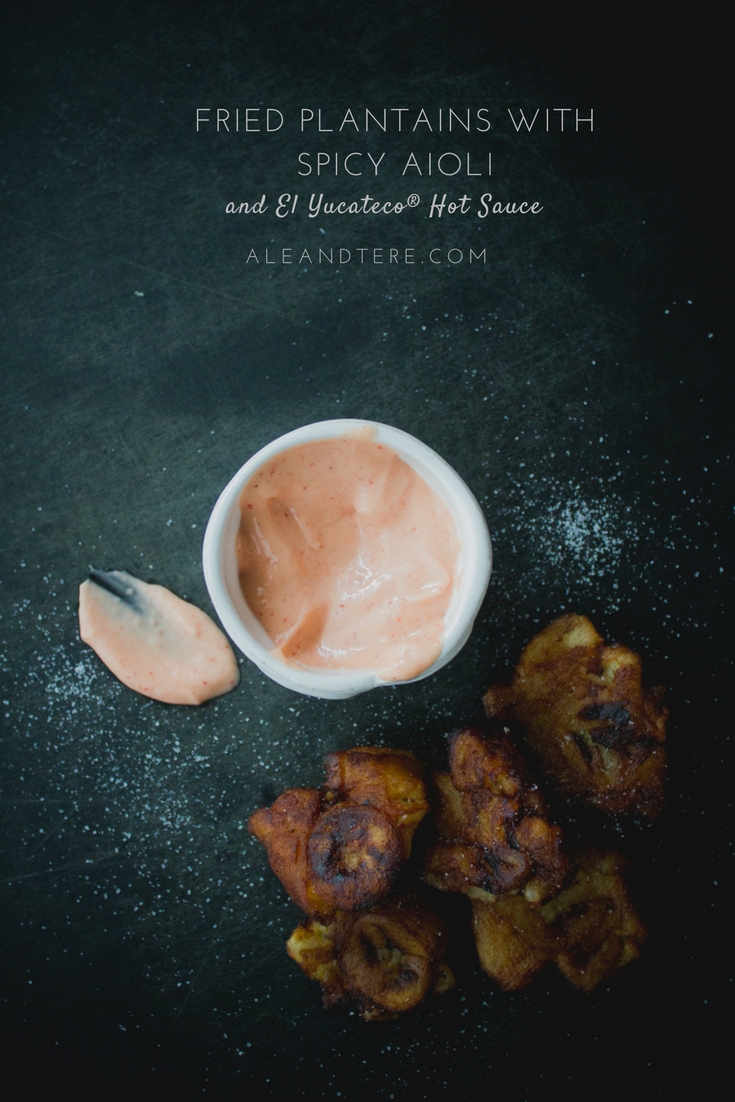 If you have followed along with our Instagram stories, you know that we love dance parties. We crank up the tunes and Alex, the kids and I dance aur hearts out until we are all out of breath! We all take turns picking our favorite tunes and we all pull out our best dance moves.  Because dancing makes us all hungry, today I'm teaming up with El Yucateco® to share my recipe for crispy fried plantains with the spicy a Aioli.  These little guys are super easy to whip up and they make the best dance party snack!
Our dance parties are usually accompanied by our favorite snacks and these days we are loving fried plantains with a kick! So, turn up the tunes, put on your dancing shoes, and enjoy this spicy and fun recipe.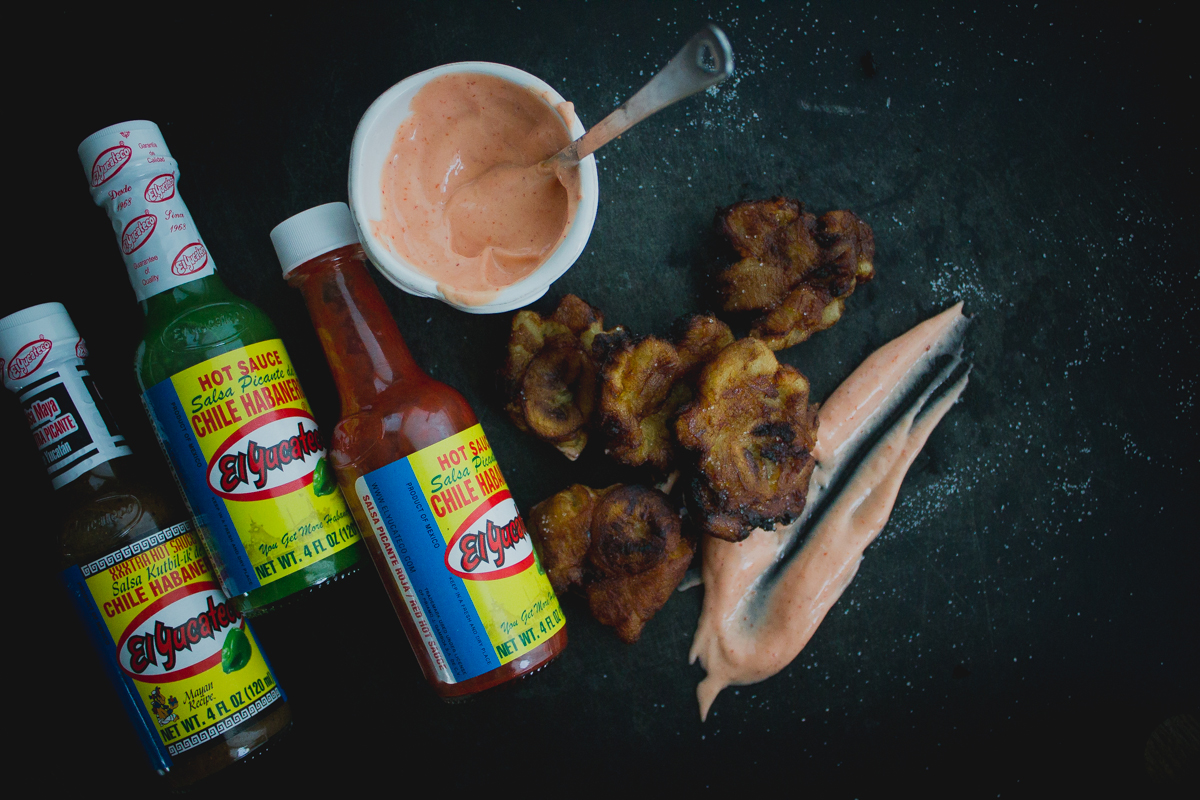 Ingredients
Two large green plantains- peeled and cut into 1 inch rounds
1/3 cup of vegetable or peanut oil
Salt to taste
Spicy aioli
1 cup of mayonnaise
2 tablespoons of El Yucateco® Red Habanero Hot Sauce –  I love this hot sauce because it is made with fresh red habanero peppers, tomato, spices and select seasonings. This is the perfect "all purpose" hot sauce and it fits in your purse (or diaper bag) so you can pull it out when you're on the go!
2 tablespoons of lime juice
pinch of salt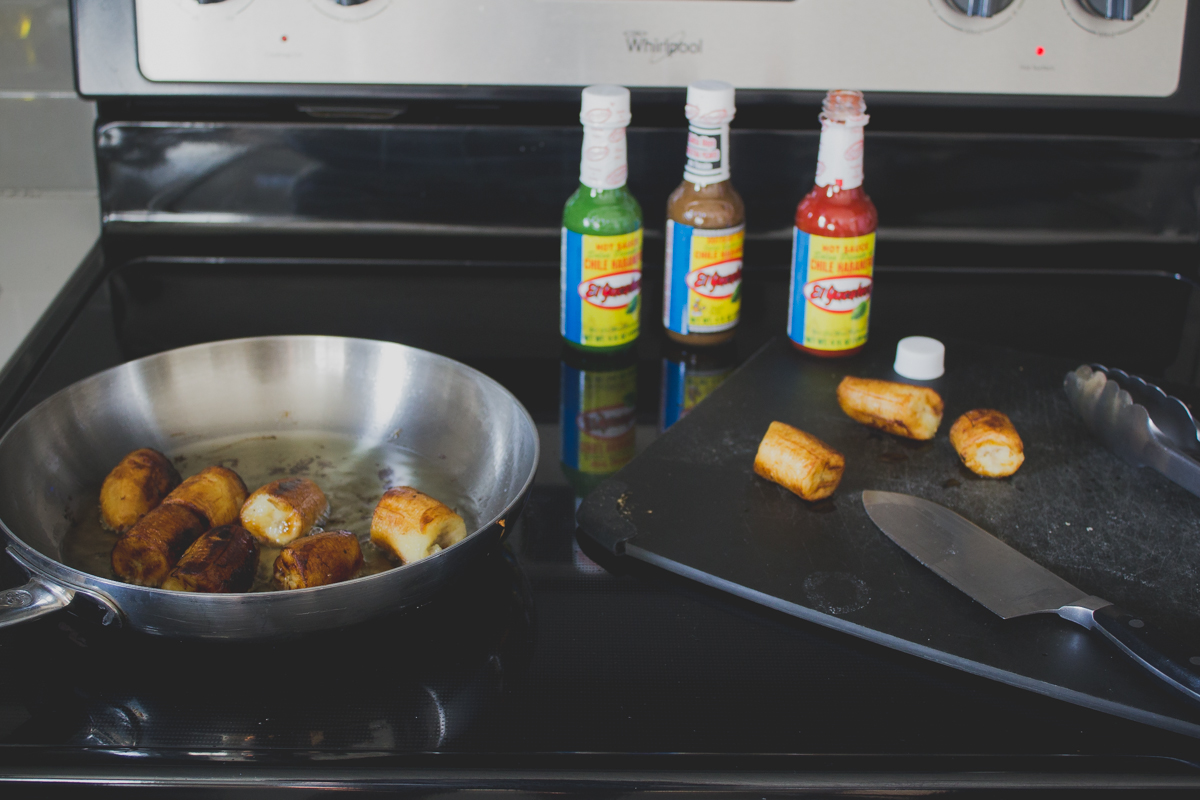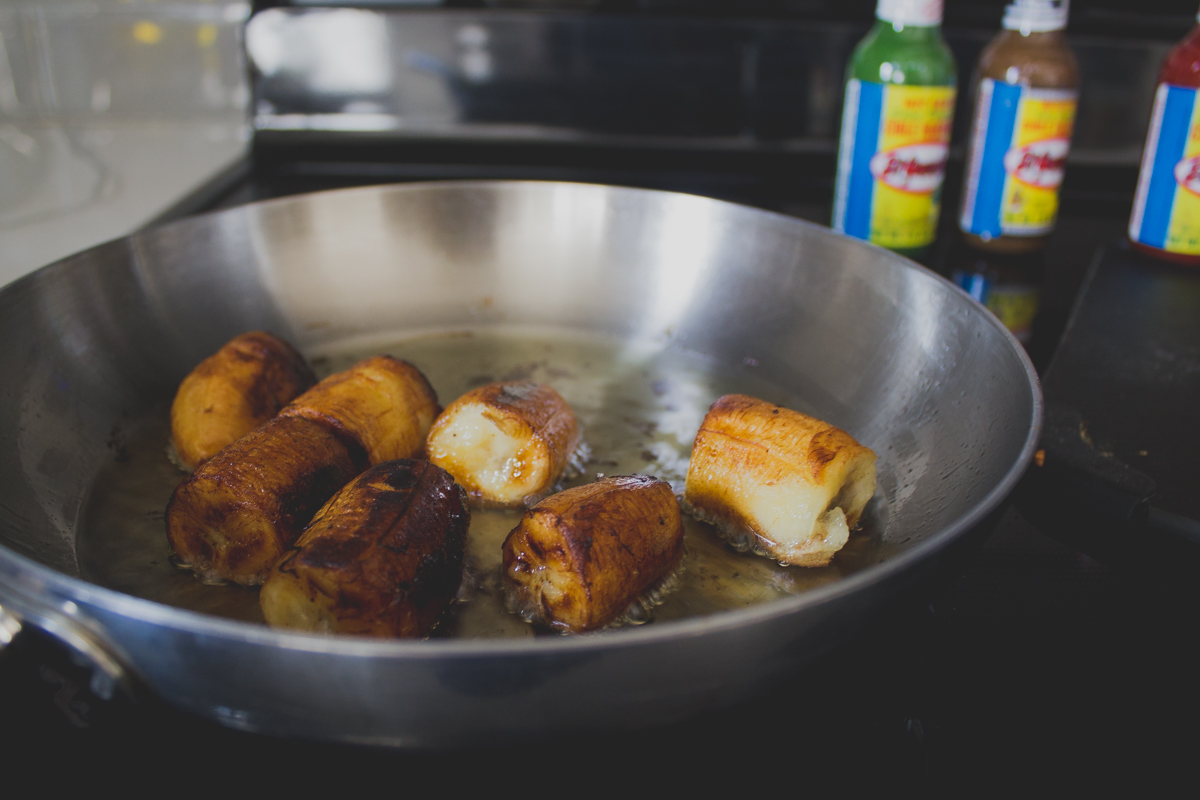 Directions
In a skillet, heat oil on medium heat (test it by dipping the back of a wooden spoon in the oil.  If it sizzles, it's ready). Fry plantains, turning until all sides are lightly golden (about four minutes each side) Remove from skillet and press between two pieces of paper towel to flatten. Return to skillet and continue to fry until crispy. Remove and salt lightly.
Meanwhile, wisk mayonnaise, salt, lime juice and El Yucateco® hot sauce. El Yucateco® is the number one authentic habanero hot sauce, it is made from a habanero's and picked from their own fields, their flavor is super rich and it has the right amount of heat.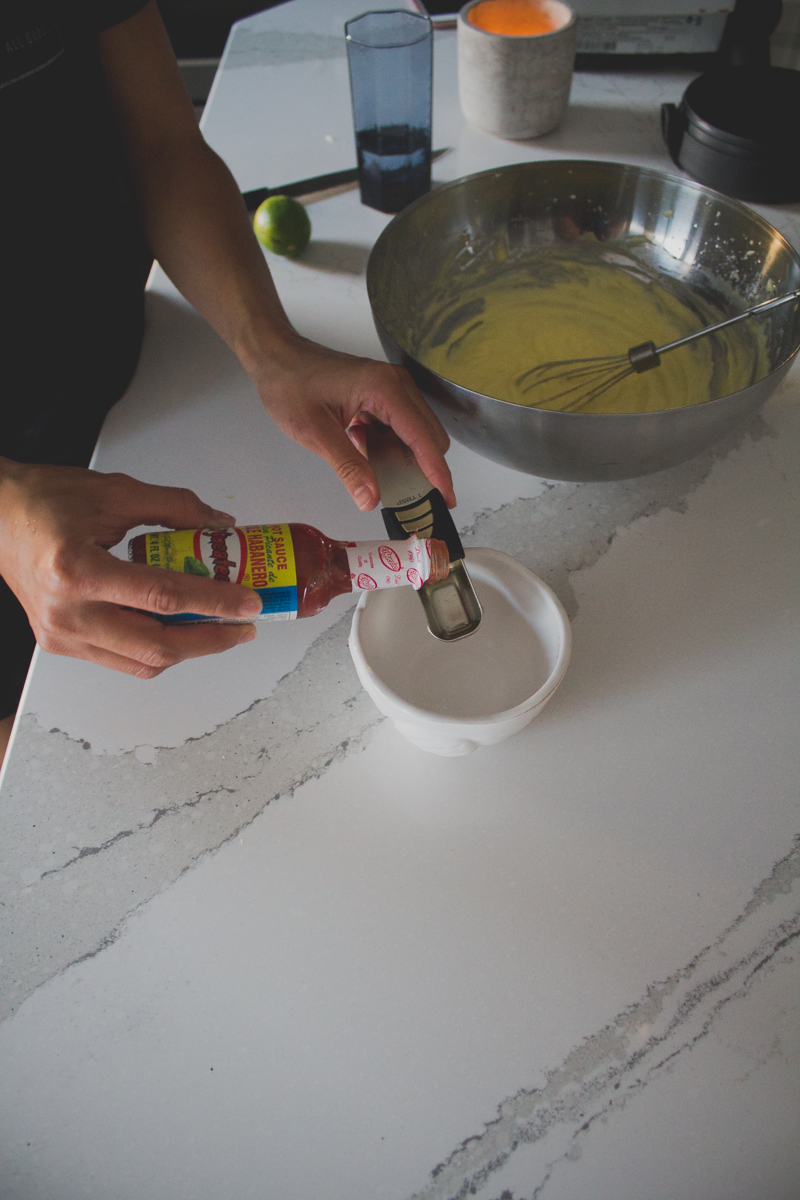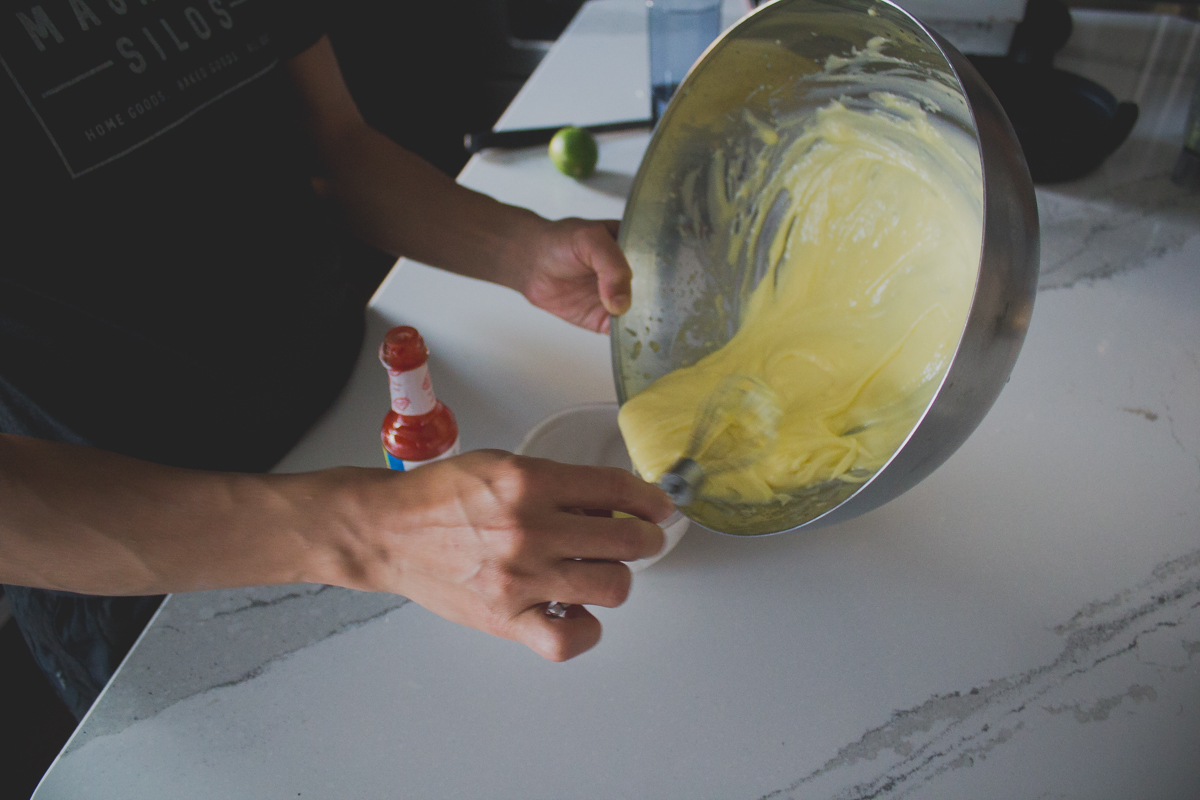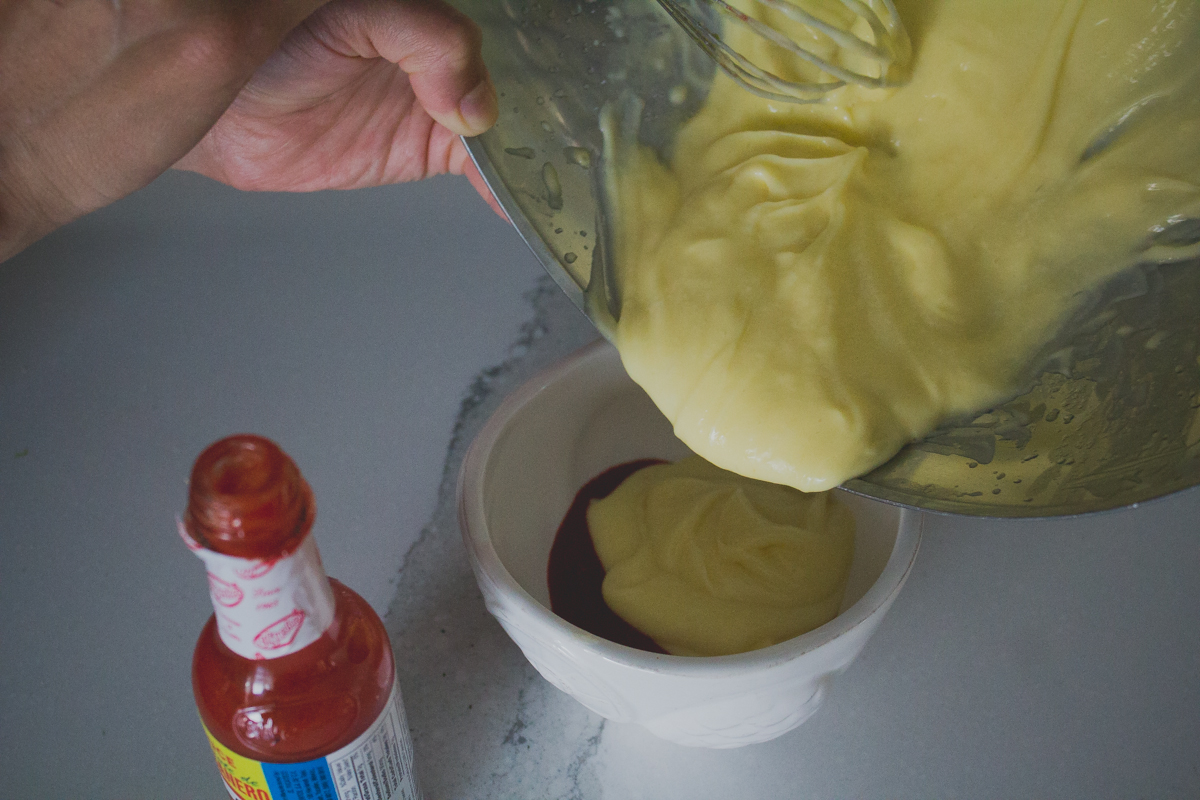 If your dance party involves heading out to a concert, you're in luck! El Yucateco® is now available at select stadiums and the House of Blues.
I also wanted to share with you what we're dancing to these days. Grace and Haddon have their favorite playlist which includes theme songs to their favorite movies. They ask me to play it in the car, at home, while they shower and brush their teeth.  My playlist is a little more sophisticated… just kidding it isn't. These days I'm jamming to 90's hit songs that bring Alex and I back to our childhood days! Grace thinks we're a little goofy, but we just keep dancing along!
Here's to El Yucateco® hot sauce, fried plantains and dancing until morning!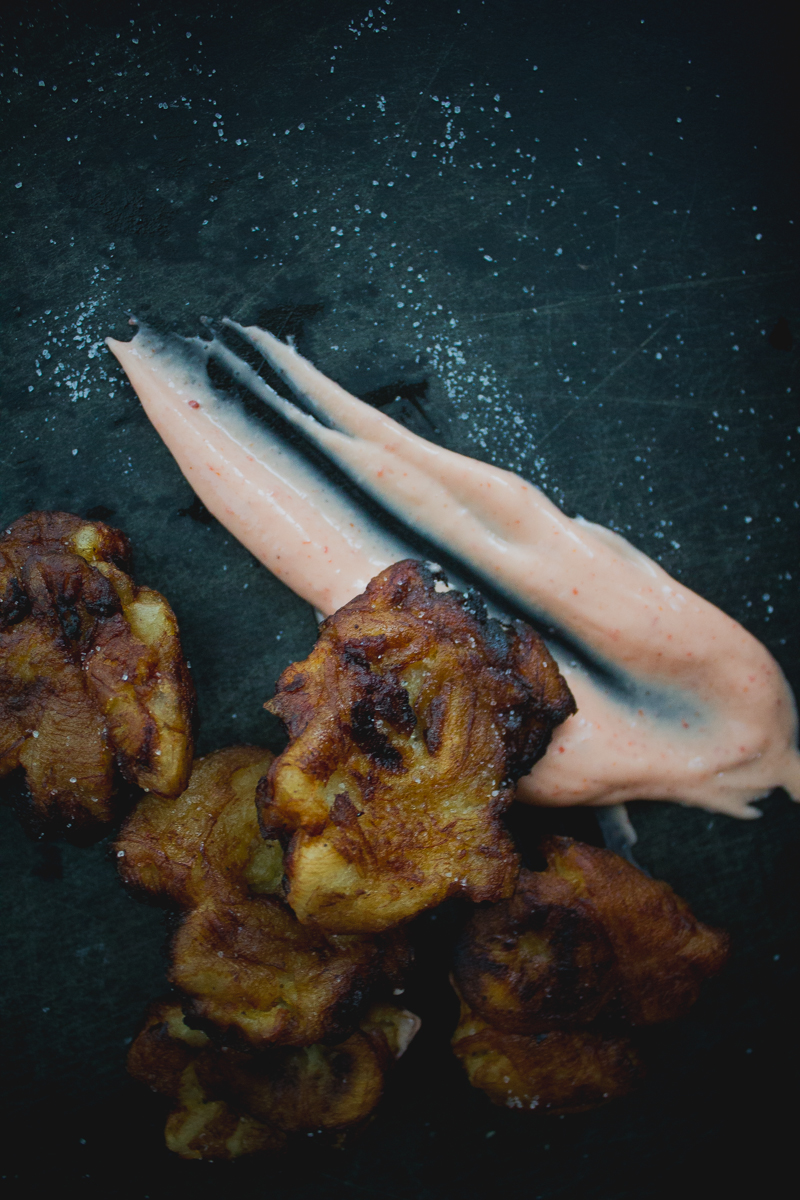 And just incase you were wondering, you can pick up El Yucateco® hot sauces at Target!