This shop has been compensated by Collective Bias Inc. and its advertiser. All opinions are mine alone. #LockInSoftSkin #WetSkinIsBestSkin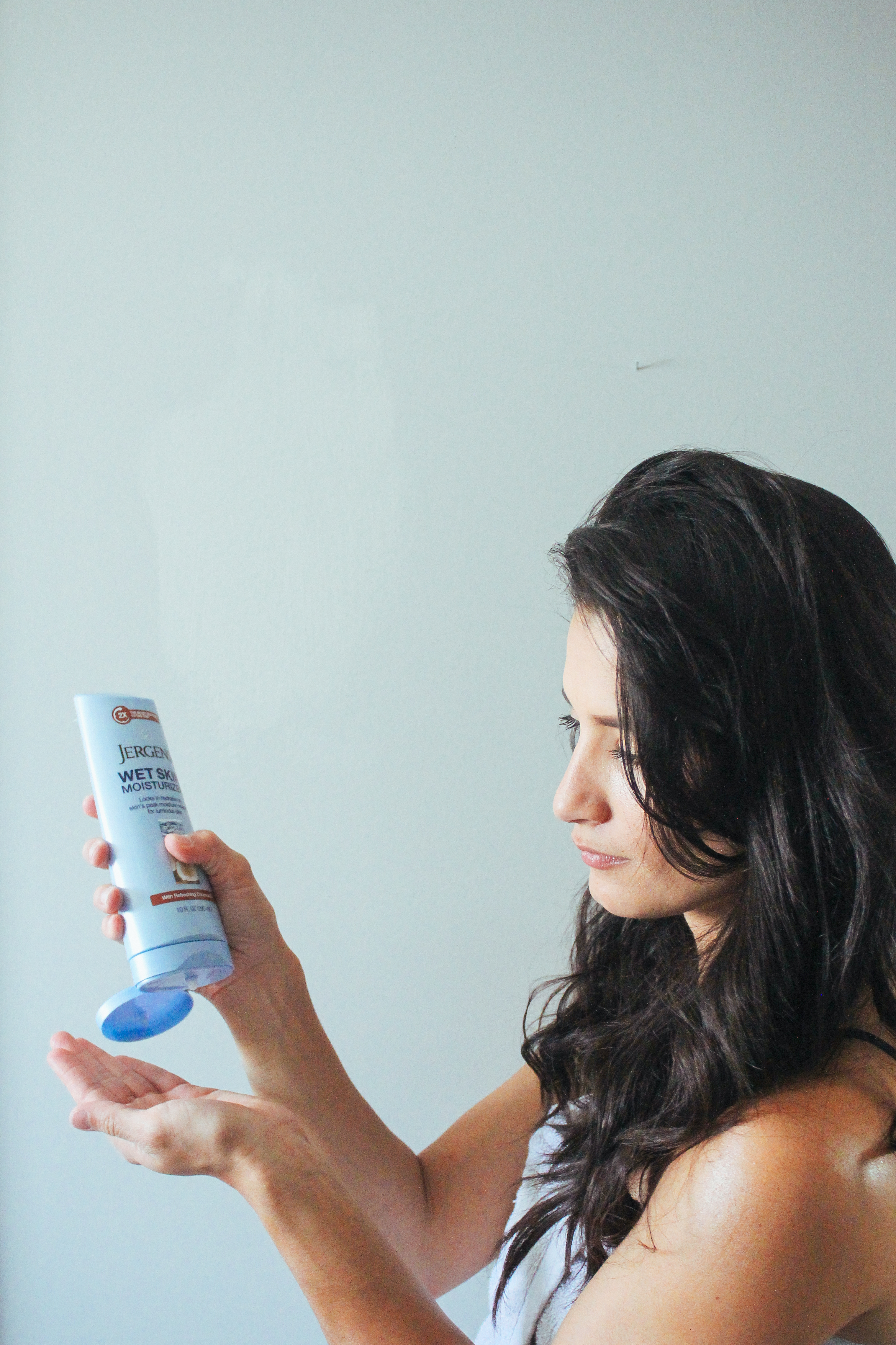 If you have been following along with us for some time, you probably know that we moved our family across the country.  Our entire family followed my husband's job from sunny south Florida to the suburbs of Nebraska!  Moving to Nebraska was a shock in many ways. First off, we moved in December and experienced our first winter. The temperature was below freezing during the winter months and the air was dryer than I have ever experienced before. For this reason, I had to pay more attention to my skin and made a few changes to my daily routine in order to help my skin adapt. We are in deep into the summer months now, and the air is not as dry as it was when we first moved here.
However, I'm gearing up for another season of harsh weather and I wanted to share with you how I'm working on maintaining a healthy skin and how I moisturize these days!
Hydration
I've talked about staying hydrated in my previous posts and these days, I'm trying to intake at least 74 ounces of water every day. I have noticed that in order for my skin to bounce back, it requires hydration from within. I don't skimp on water. I replace all of my fruity drinks for water and make sure I carry a huge water bottle with me wherever I go.  Also, there's nothing more refreshing (in the summer or the winter) than a tall glass of water.
Humidifier
Florida is very humid. The midwest is not! The first few moths were rough on my throat and my skin did not take well to the dry air.  My throat was constantly scratchy and it hurt to breathe and swallow. For this reason, I keep a humidifier in my bedroom and turn it on at night to help with my breathing.  Sometimes I feel little bit like an old lady doing it, but I've noticed that it makes a big difference on my overall wellbeing. I also try this with the kids when I feel like they are struggling with the dry air as well.  So far it has really helped.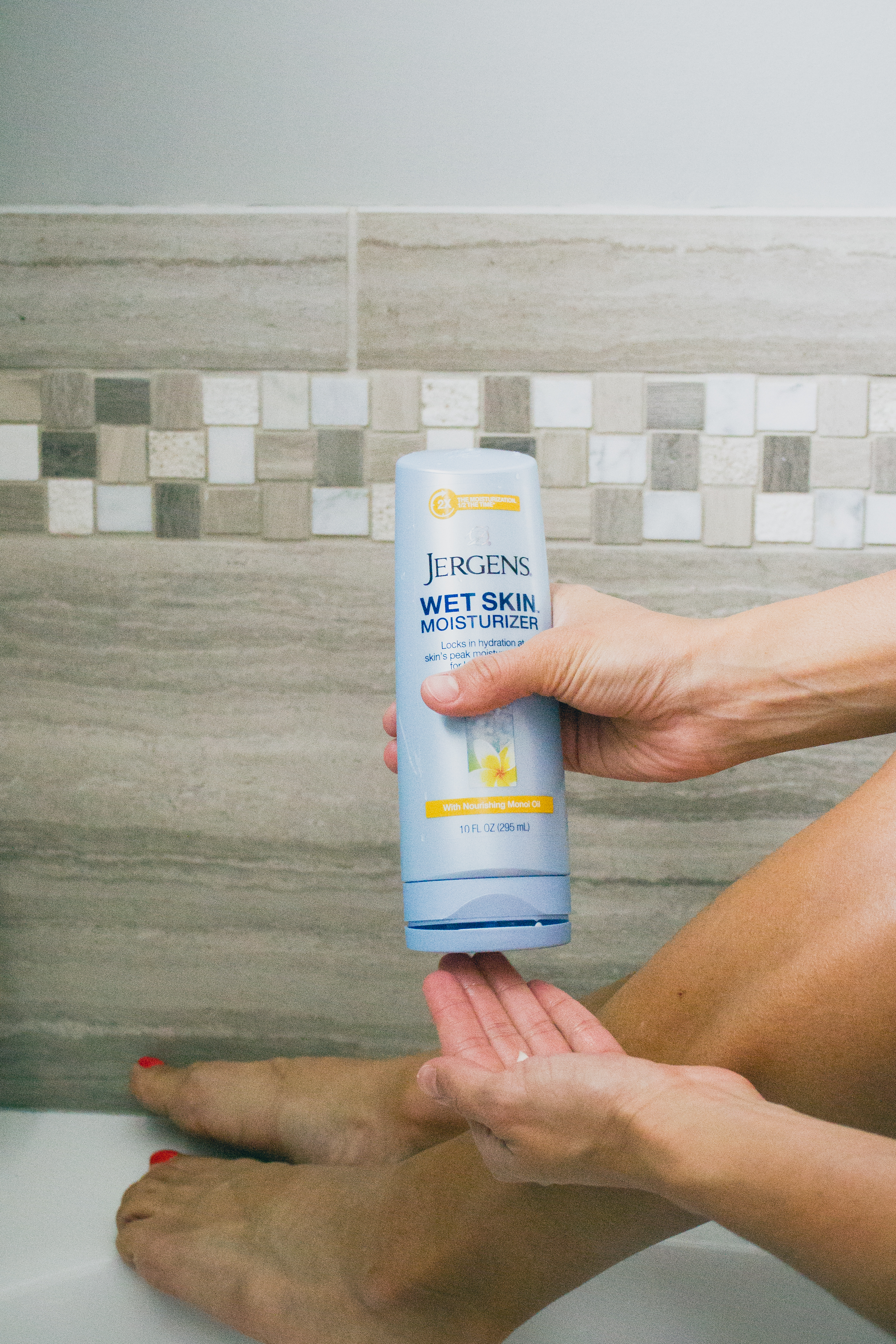 Moisturize
Originally, I tried a very heavy moisturizer in the winter months, but it lathered on too thick and left my skin feeling overly greasy.  I switched between a few different brands and bounced around util I found one that worked for me.  These days, I am loving on my
Jergens® Wet Skin™ Moisturizer with Refreshing Coconut Oil 10 oz
and my 
Jergens® Wet Skin™ Moisturizer with Nourishing Monoi Oil 10 oz.
  Both of those scents bring me right back to my Florida tropics and are both refreshing in their own way.  I gravitated more towards using the Jergens® Wet Skin™ Moisturizer brand, because it absorbs instantly and provides an overall better moisture experience for me. Later I found out, that after showering your skin cells expand and they allow for the moisturizer to instantly lock in.  I makes all the difference.
Also, moisturizing IN the shower makes me feel a little more pampered