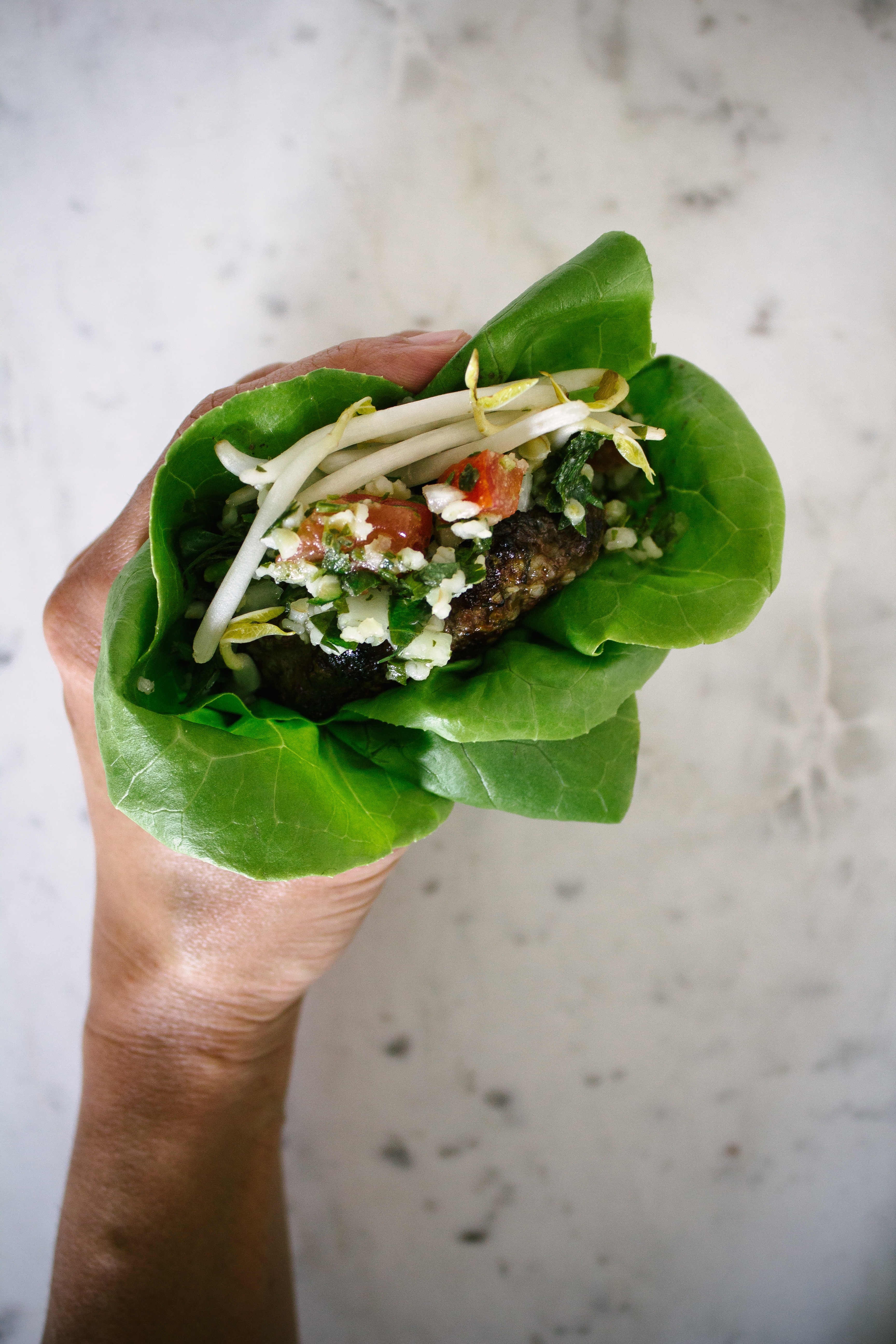 We are saying our farewell to summer today and are celebrating with BURGERS and letting the kids have a last run at the sprinklers. Today I'm sharing a super easy way to add a whole bunch of flavor and texture to burgers.  I top them with my go-to Mediterranean Tabbouleh and been sprouts and wrap it all up in butter lettuce!  There are a few more warm days left of the season and you better believe we'll be outdoors grilling everything before soup season officially starts.
Here's to sunshine, to the change of seasons and to my favorite meal of them all… burgers!
Hey! If you are into this recipe, you have to check out my Whole 30 free printable, full of deliciously healthy recipes for the whole family.  Want it in your inbox for FREE? Just fallout the form below!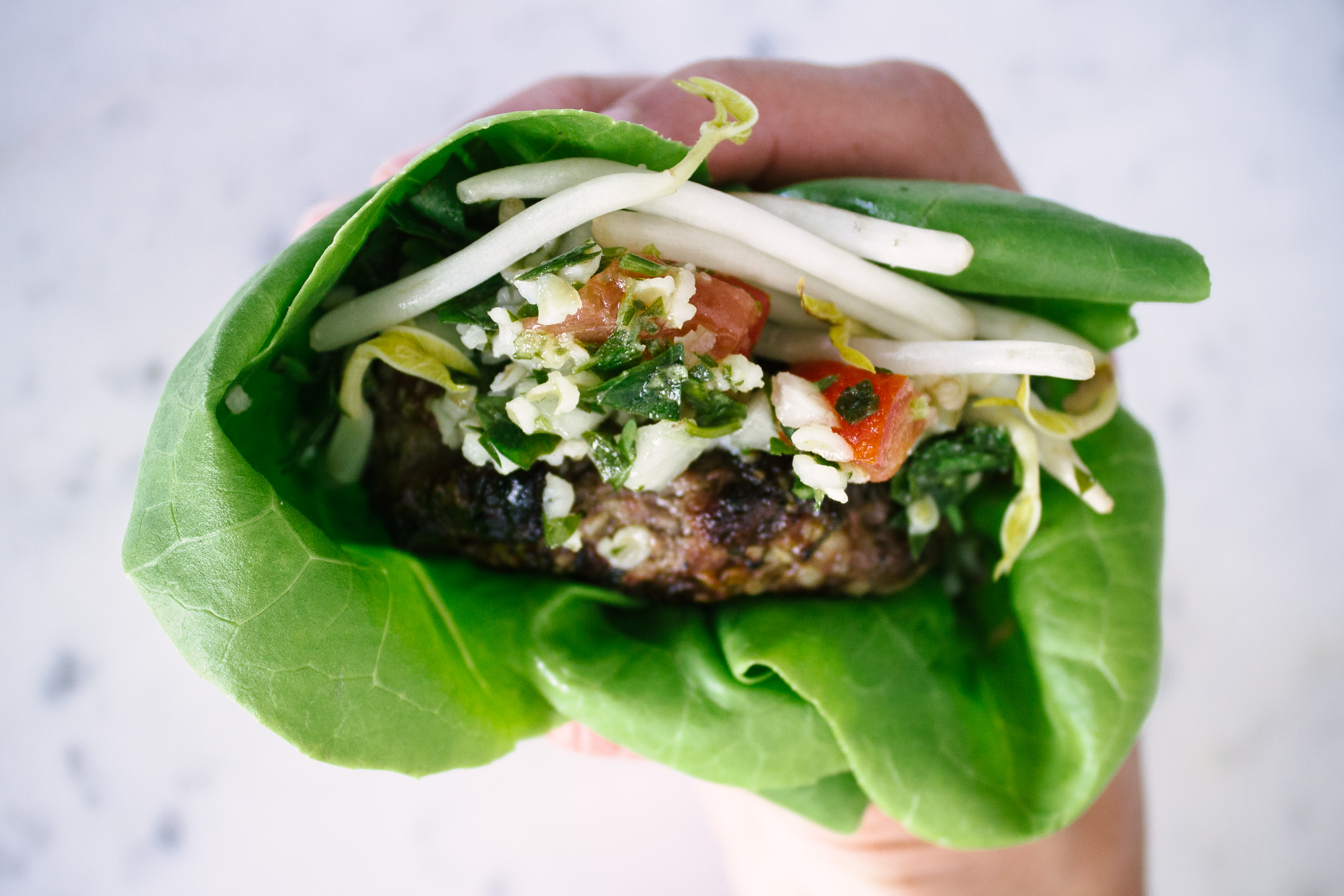 Ingredients for burgers
2 lbs grass fed beef
1/4 cup of hemp hearts
1 teaspoon of salt
1 teaspoon of pepper
1 teaspoon of cumin
1 egg
Toppings
1 tablespoon of avocado oil
bean sprouts for serving
butter lettuce for serving
tabbouleh as a topping
Instructions
Mix all of the burger ingredients together and form into patties.  Don't over handle or it may end up too tough. Rub the patties with avocado oil and place on the hot grill for five minutes on one side. Flip and grill for another four minutes.
Nestle the patty in a butter lettuce and top with Tabouleh and bean sprouts
Enjoy!