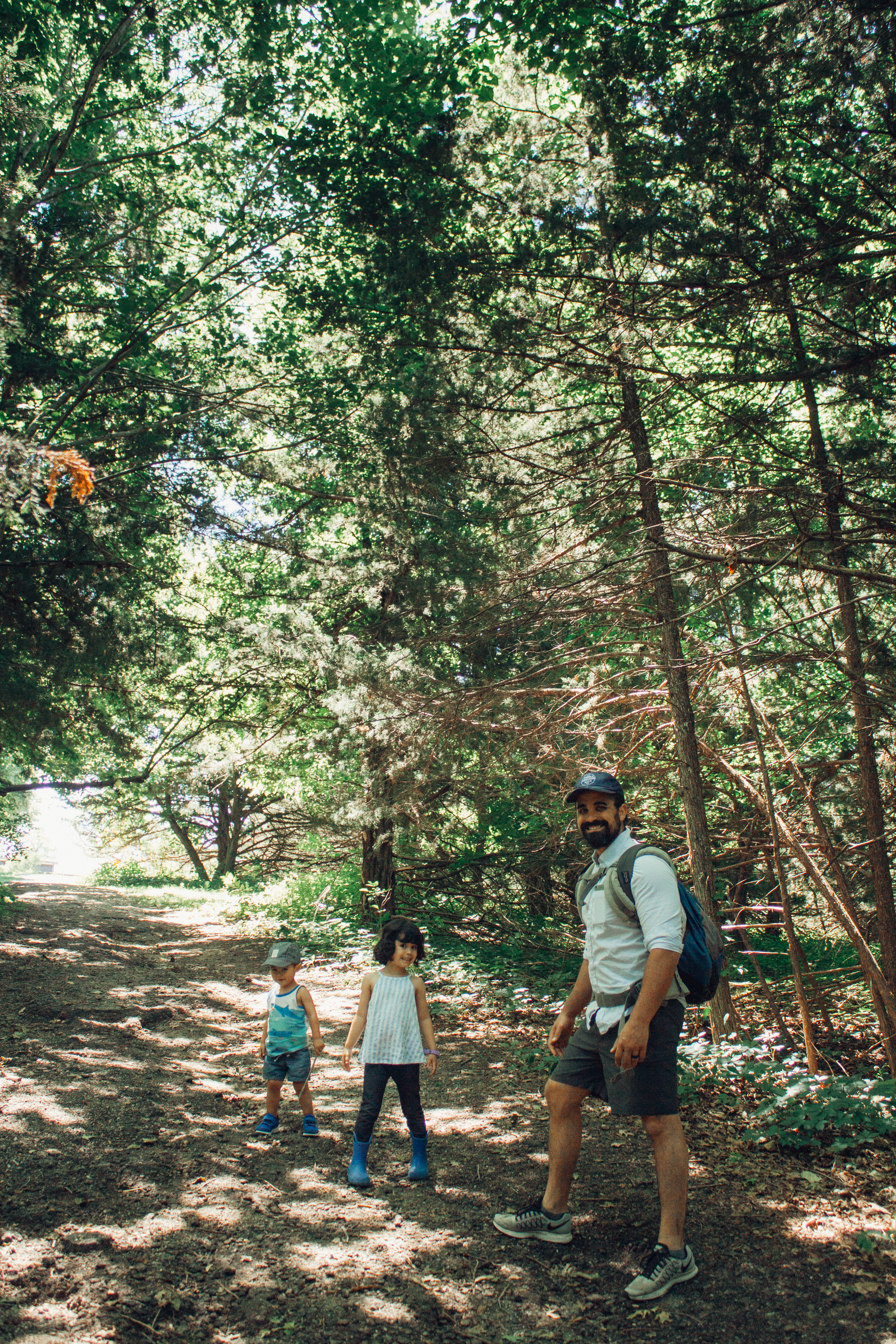 A couple of weeks ago, we packed up our truck and took a drive down to Platte River State Park. Given that this was our second time visiting Platte River State Park, we were determined to take the kids on a trail that circles the entire park. The trail was so beautiful. Everywhere you looked there were huge trees creating a large canopy above our heads.  All of the leaves on the trees danced as the breeze hit them and the sound of the running water was so soothing it was almost nap worthy. Ever since Colorado, we have been wanting to get more active with the kids. We had so much fun on that trip and are constantly looking for ways to get outside and explore.
We had every intention of spending time getting to know the trails at Platte River, and exploring with the kids.  What we didn't account for was getting all scratched up by some dangerous leaves, the kids getting soaked in the waterfall, and my epic 360-fall off a very slippery rock (thank you guys for your Instagram support).  It wasn't our best moment, but we did bring home some good lessons.
For example:
Everyone must wear pants, even if it's hot
Pack anti-itch cream, lots of it
Wear shoes with really good grip and test them out before leaving the house
Pack a change of clothes
Don't venture too far into the trail without an exit strategy
We also learned that given the opportunity, Haddon would rather stop and smell the flowers than keep up with the rest of the family, and that he is way too big for our baby carrier. I think we'll always remember this hike as "the one that got away" because of all the things that went wrong, but I am glad that we captured it and that we have pictures to prove that we tried our best.
So, here's to trying, and failing and getting back up!