This shop has been compensated by Collective Bias, Inc. and its advertiser. All opinions are mine alone.  
#SoftsoapTouch  #OurCaringHands
  #CollectiveBias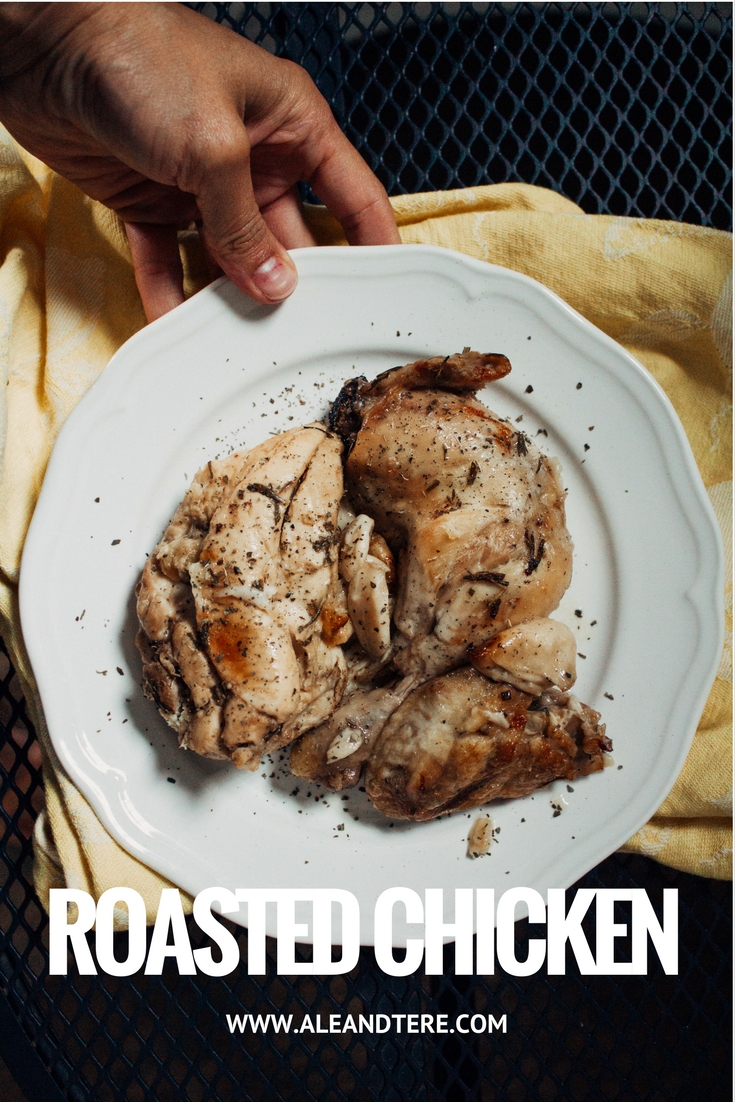 It's no surprise that I love to cook.  We have a complete section dedicated just to food on this blog, I share food recipes on my Instagram, and a lot of my work is food related.  However, the most fun I have around this topic revolves around cooking for my family. I feel like cooking is a lot like sharing a group hug with those you love. There is love, emotion, and intimacy that goes with sharing a meal.  It's a labor of love and affection for those around you.
Today I'm sharing with you our favorite and most requested chicken recipe. It's a recipe that has been passed down from generations.  It's simple, nutritious, and it always reminds us of home. This may be the reason why we make it so much. Whenever we're feeling a little bit homesick I'll whip this recipe right up, add a side of mashed potatoes and we are transported right back to grandma's kitchen.

Grandmother's Roasted Chicken
Ingredients
1 (5 to 6-pound) young organic chicken- cut up into pieces (you can ask your butcher to do this)
Kosher salt and freshly ground black pepper
5-6 garlic cloves smashed
Juice of 1 lemon
4 tablespoons butter, melted or olive oil
Three sprigs of Rosemary chopped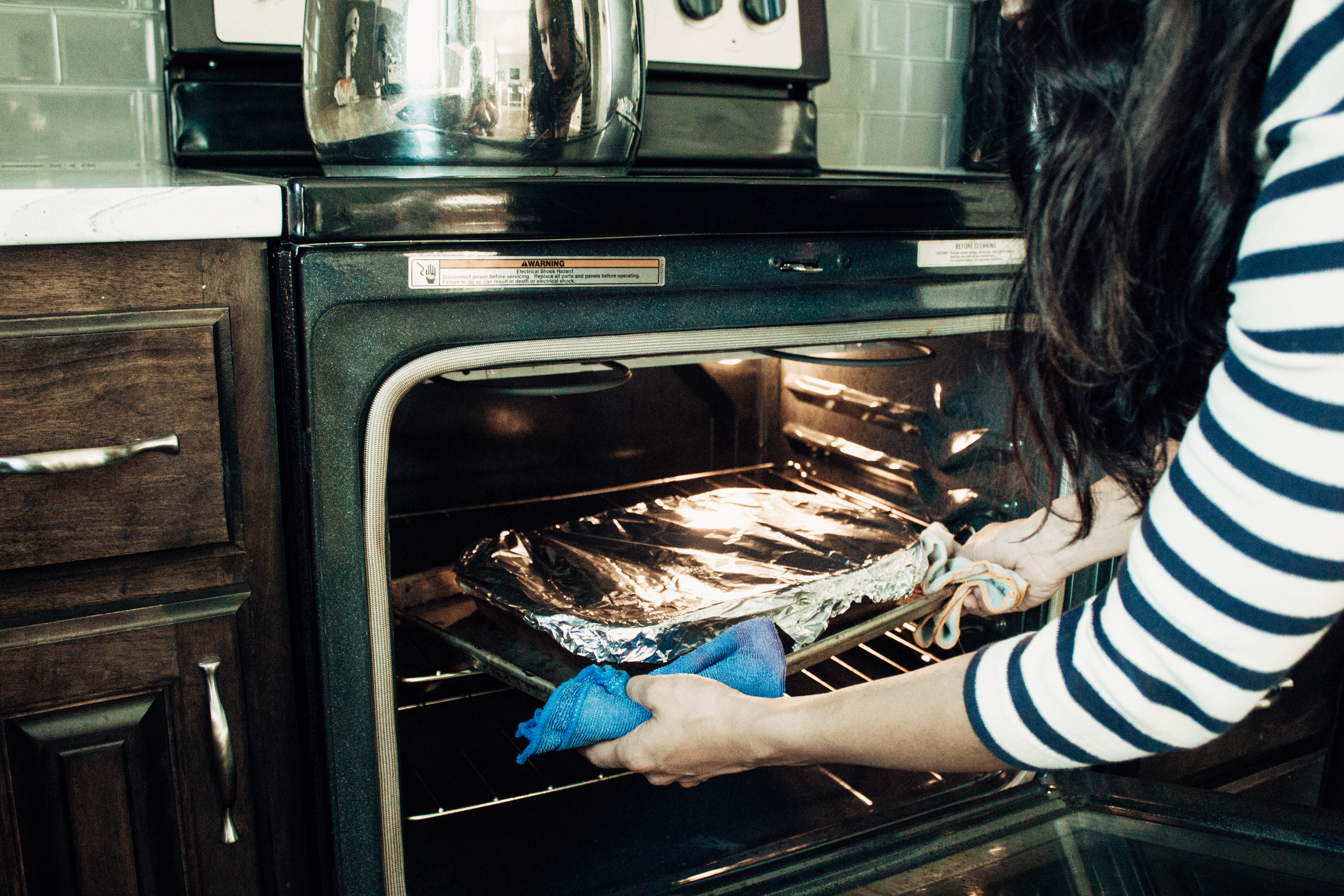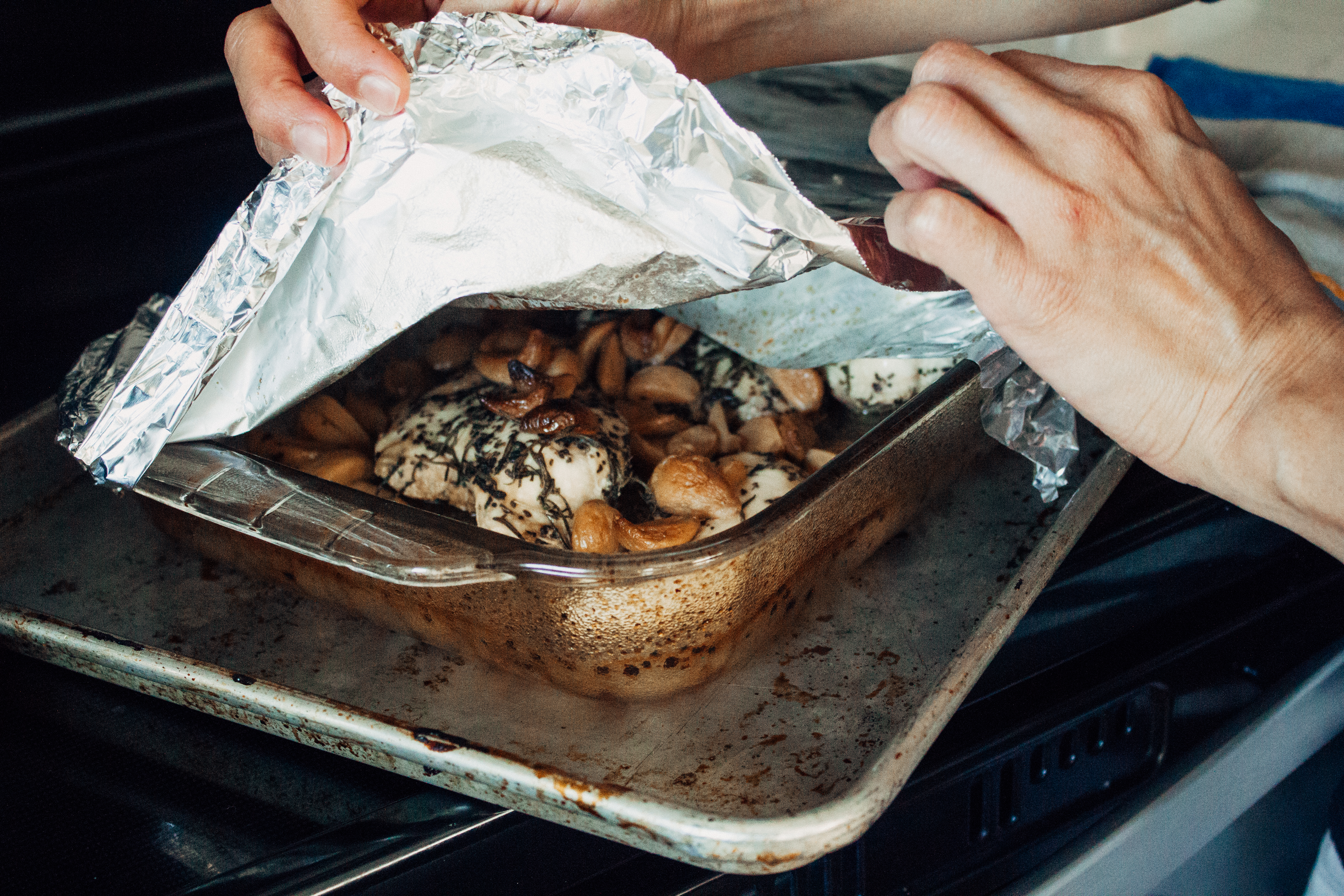 Directions
Preheat the oven to 425 degrees F.
Place the chicken in a shallow roasting dish and season with salt and pepper.
Add the butter, lemon juice and rosemary and toss to coat all of the pieces.
Add the garlic and tuck them in between the chicken pieces and cover with foil.
Roast the chicken for 1 1/2 hours, or until the juices run clear when you cut between a leg and thigh.
Let the chicken rest for about 10 minutes before serving.
Serve with a side of your favorite vegetables or mashed potatoes.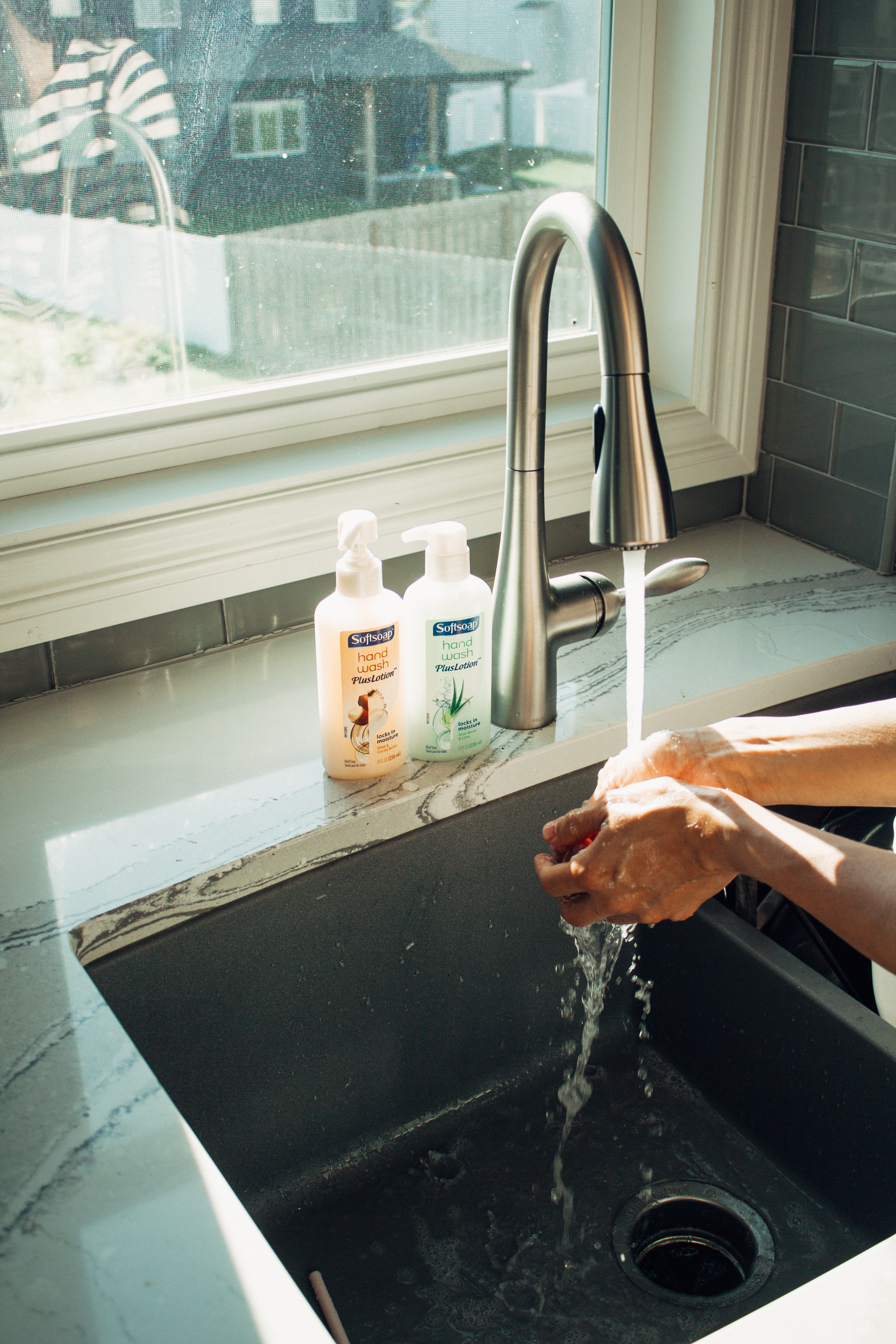 There is a lot of handwashing involved throughout preparing for this recipe and these days I am counting on my 
SoftSoap® Hand Wash Plus Lotion™
indulgent Shea & Cocoa Butter scent to leave my hands feeling clean, soft and hydrated.  I wash my hands a lot throughout the day and having a good hand soap that locks in moisture is definitely a priority for me. It's also nice to have clean soft hands when I'm playing with the children.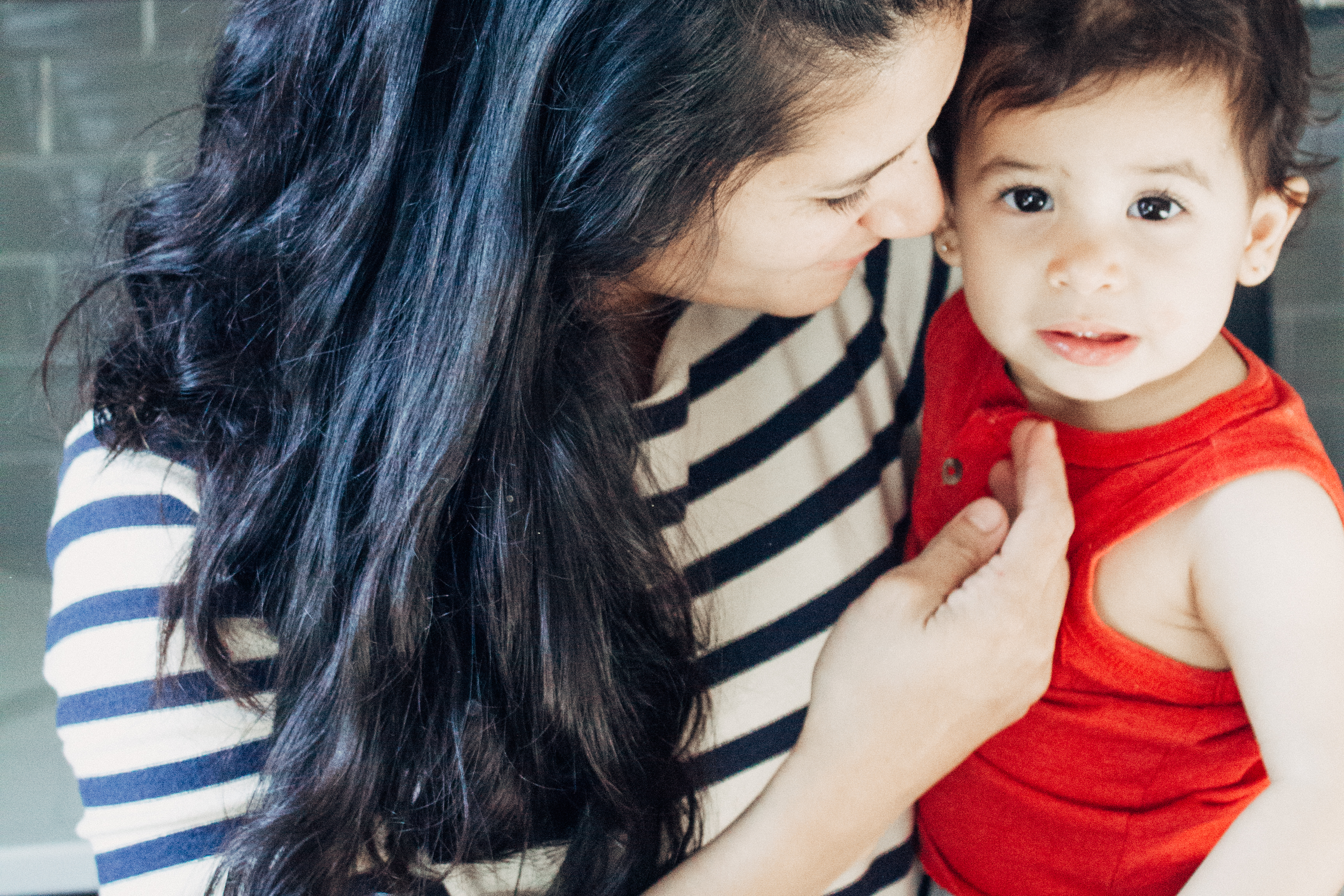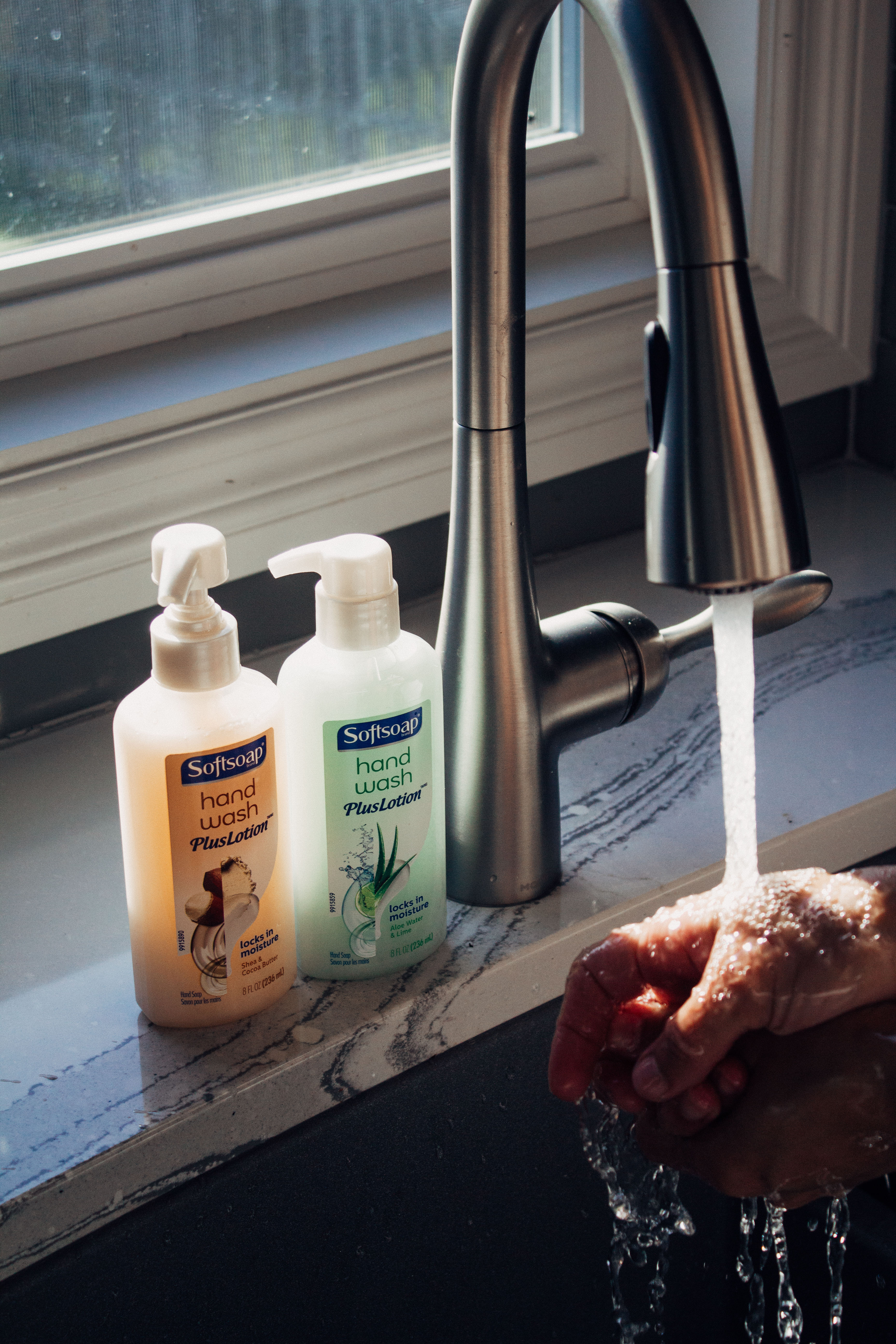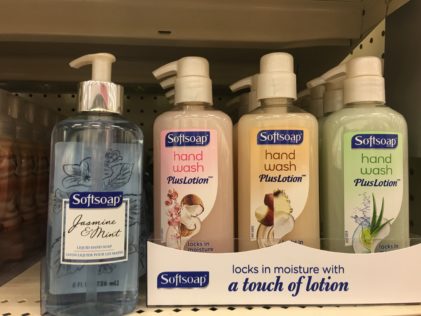 I also pick up their Aloe Water & Lime scents from my localTarget.  The aloe scent reminds me of my grandmother's house. She used to have aloe plant lining her back porch and would always make home remedies for us.
So, here's to family, meals shared with our loved ones and soft hands for hugging.