HOW I CUT MY BANGS
This shop has been compensated by Collective Bias, Inc. and its advertiser. All opinions are mine alone.#SchwarzkopfGliss #blissofGliss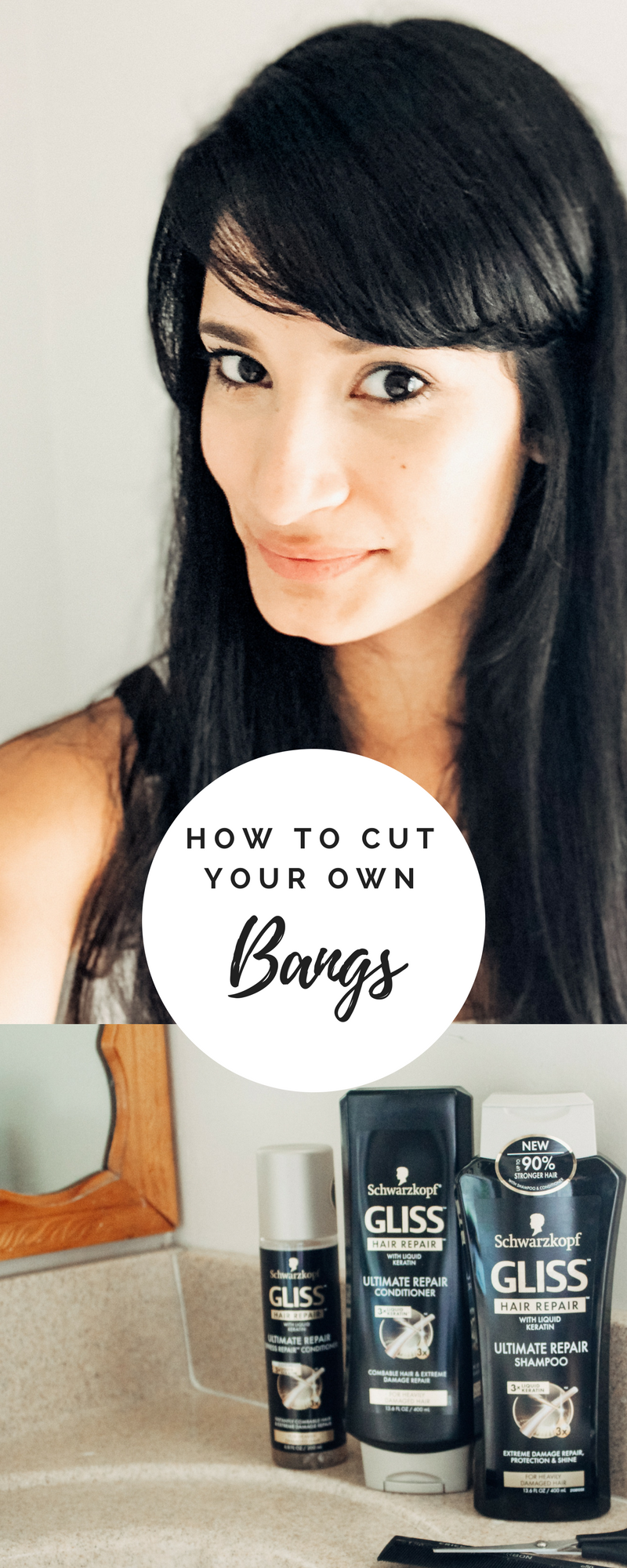 Once a year, usually during the winter season, I give myself a bang refresh. It's a little unorthodox, but I have a system that has worked for me over the years and today I am sharing it with you!
Here's the thing with bangs… you have to commit to them. When we reach the sectioning off part of the tutorial, go ahead and section off a full set of bangs. They'll look intentional and not like you were unsure about the decision. Also, start slow. Cut longer bangs than you'd usually wear and then trim a little at a time.
 How I cut my own bangs
Section off your bangs
You want to make a "V" starting from the top of your forehead to 1- 1 1/2 inches towards the center top of your head.  Use the top of your ears as a marker. Pin the rest of the hair back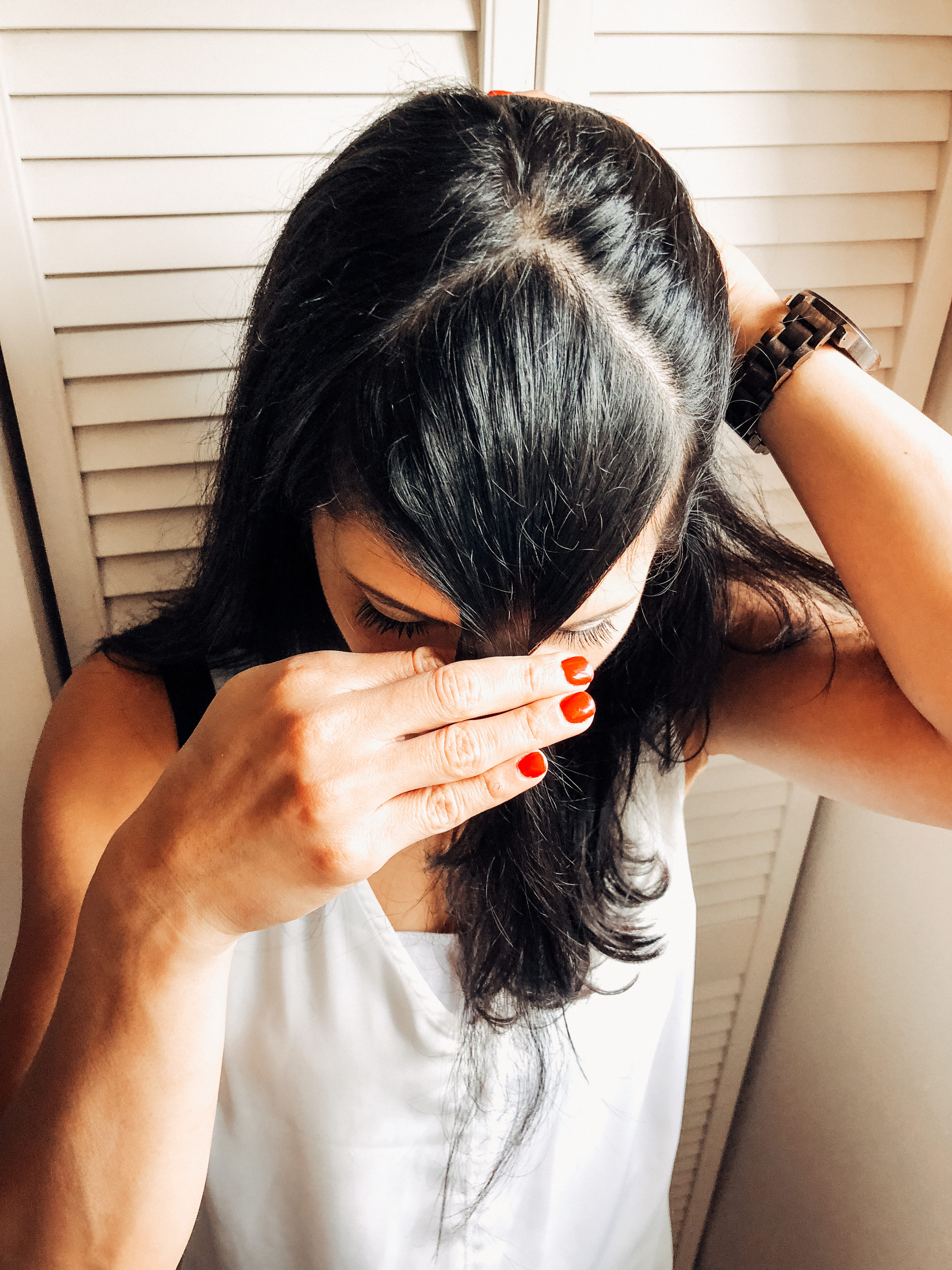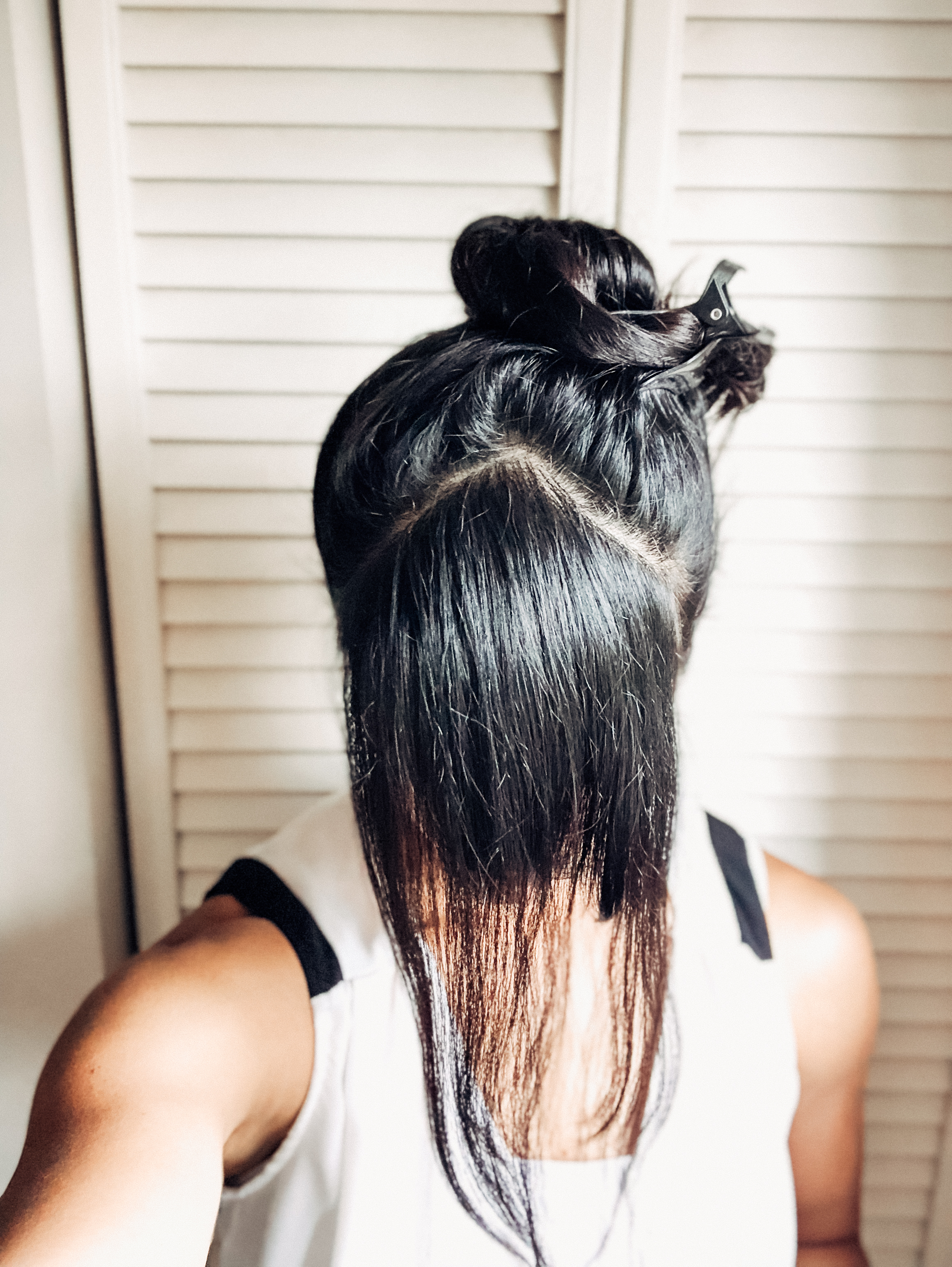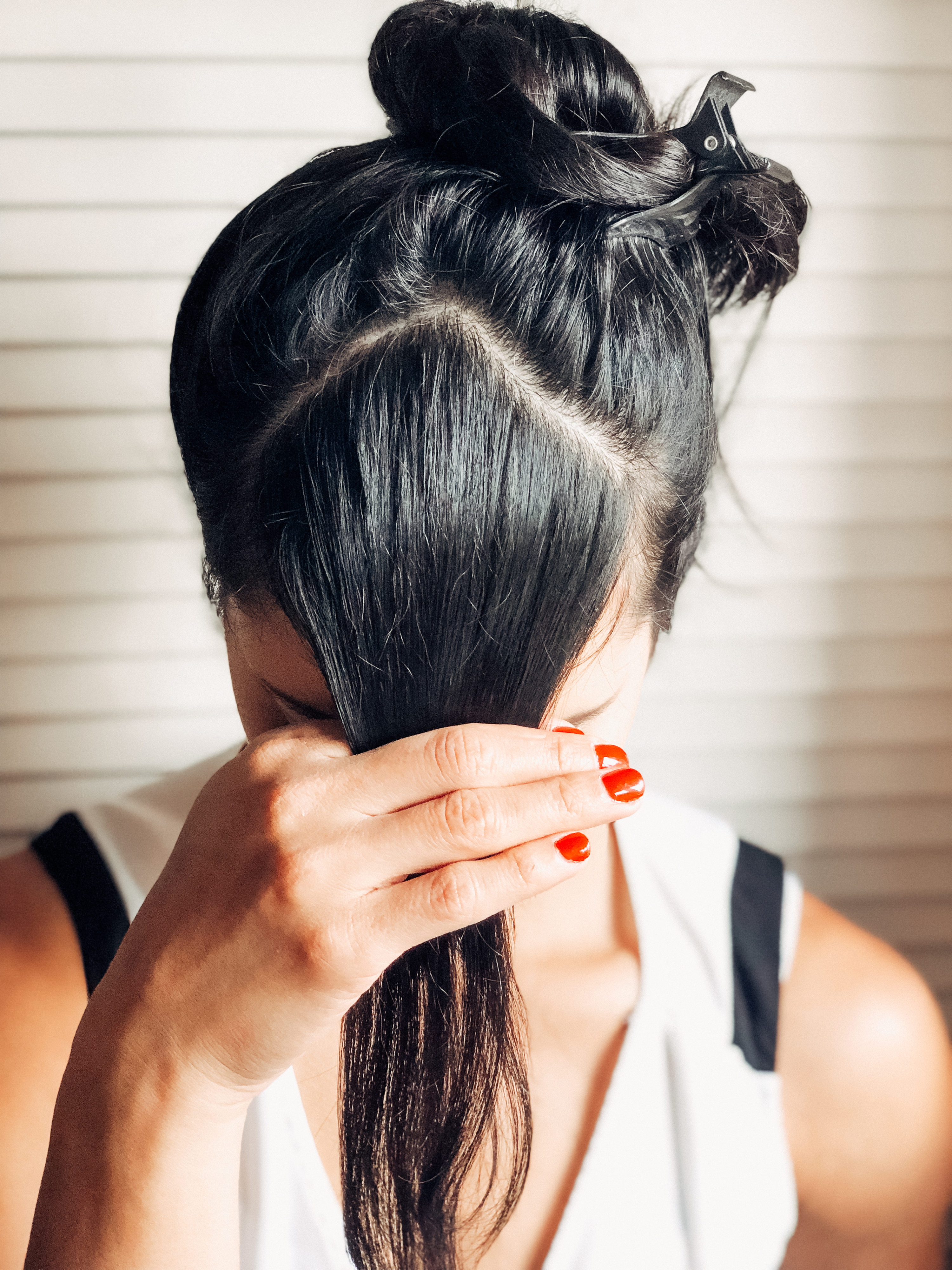 To cut 
Wet your bangs throughly with a spray bottle or sink
Brush the hair in the direction in which you want to style them and clip it in between your index and the middle finger of your less dominant hand.
Slide your fingers down the hair and stop about 1/2 an inch longer than you'd like your bangs to end up and turn your hand at a diagonal (parallel to the hairline) CUT using your fingers as a guide
Stop here. You can trim a little more after you dry them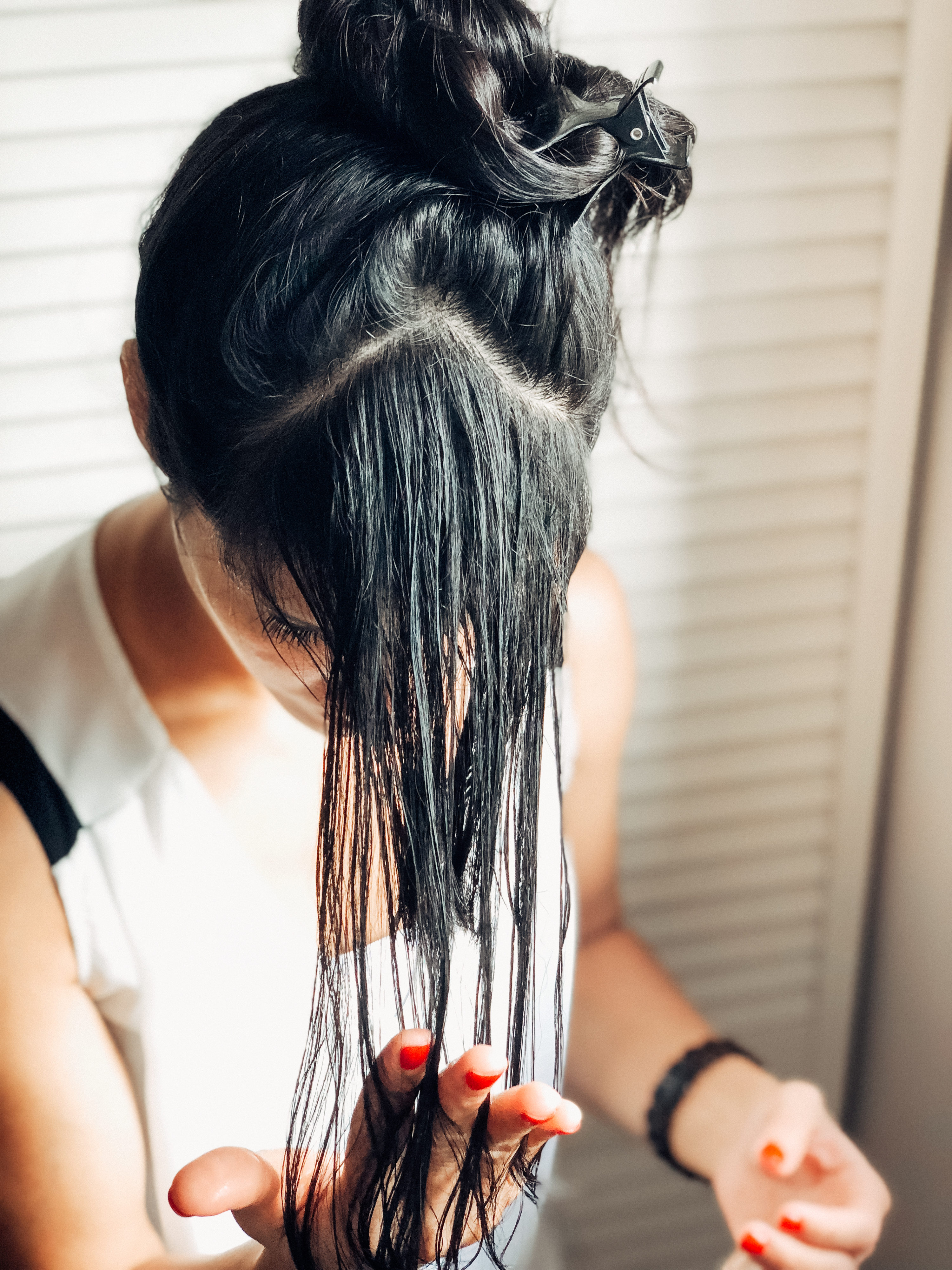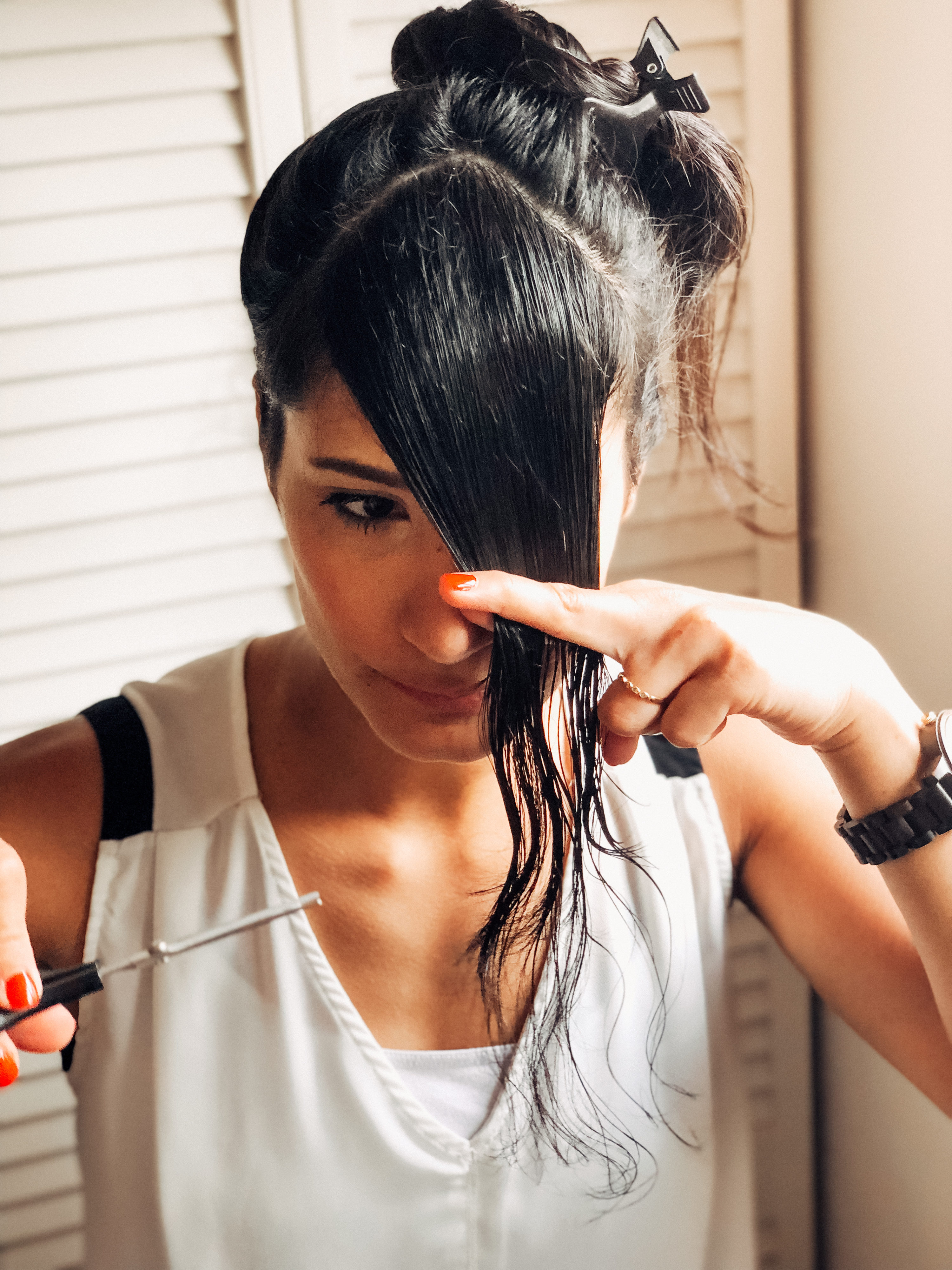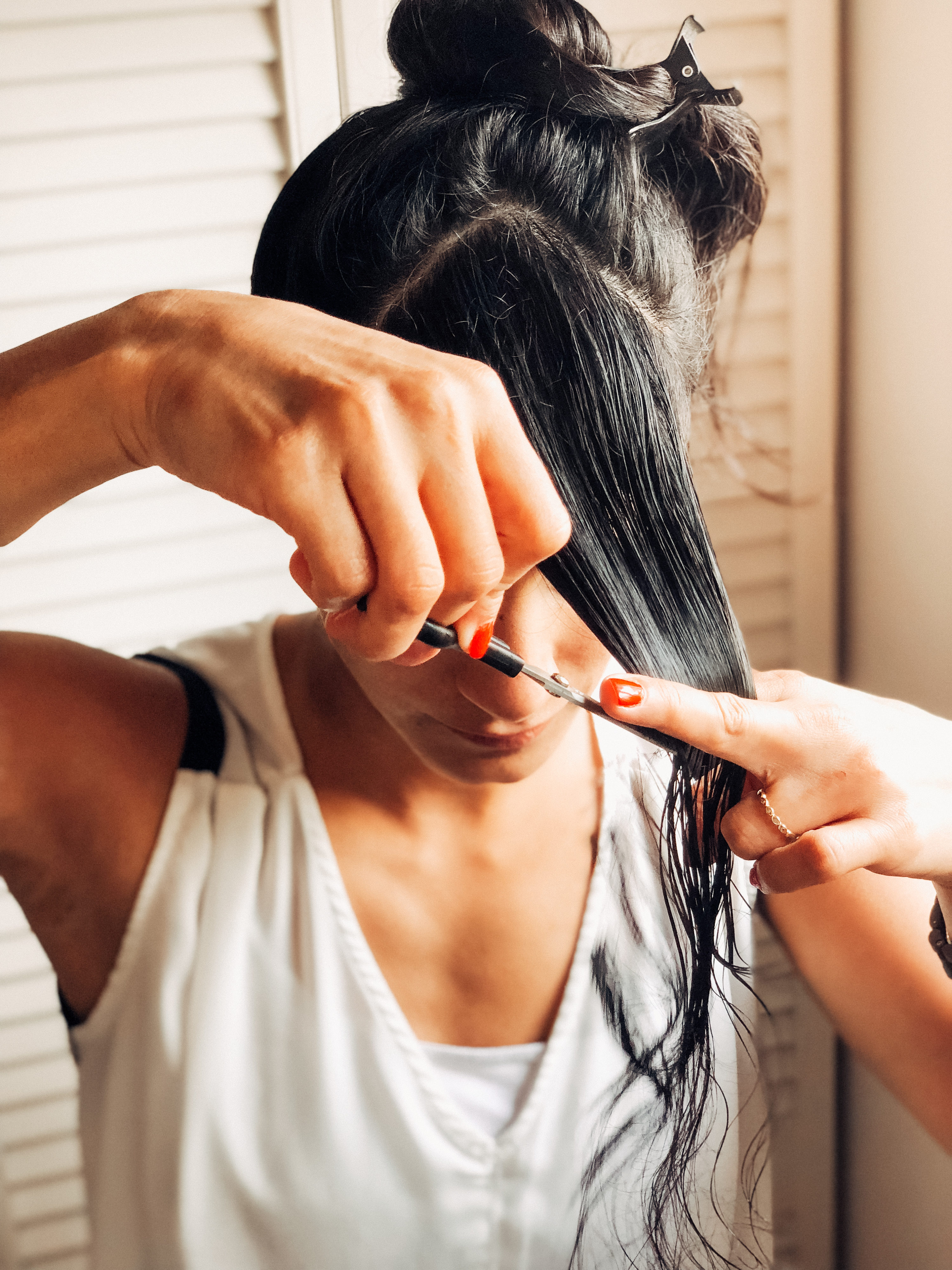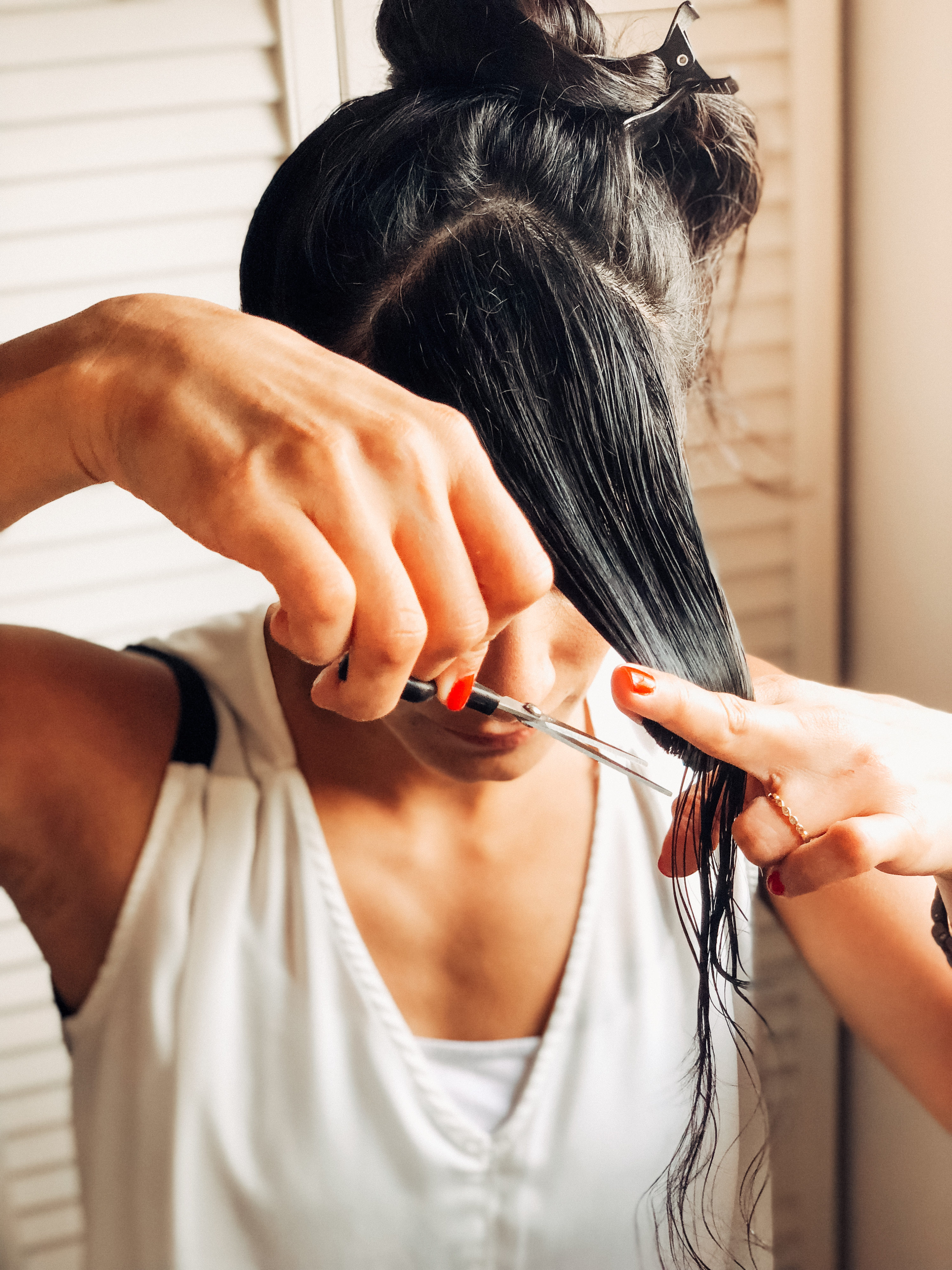 Wash hair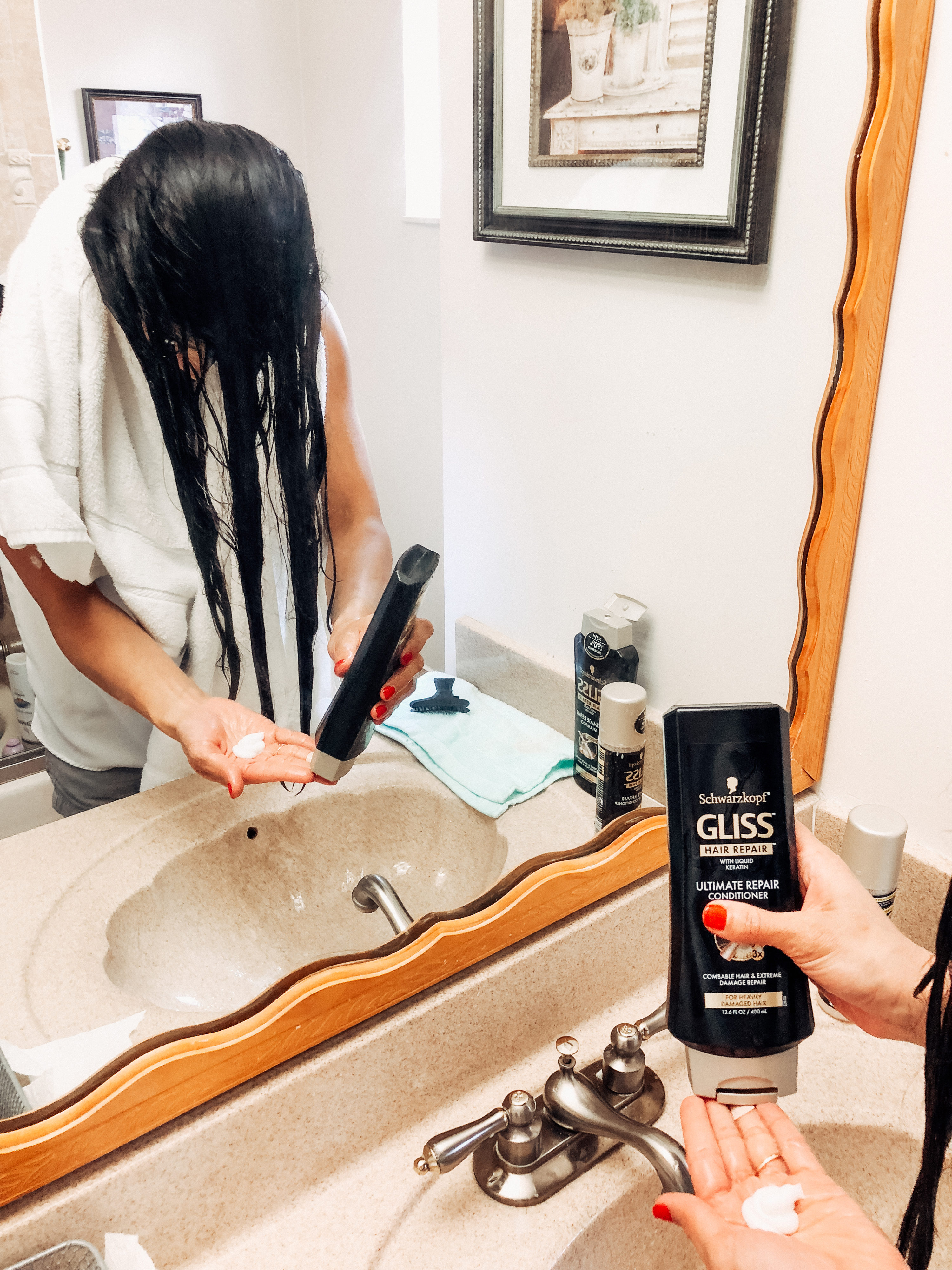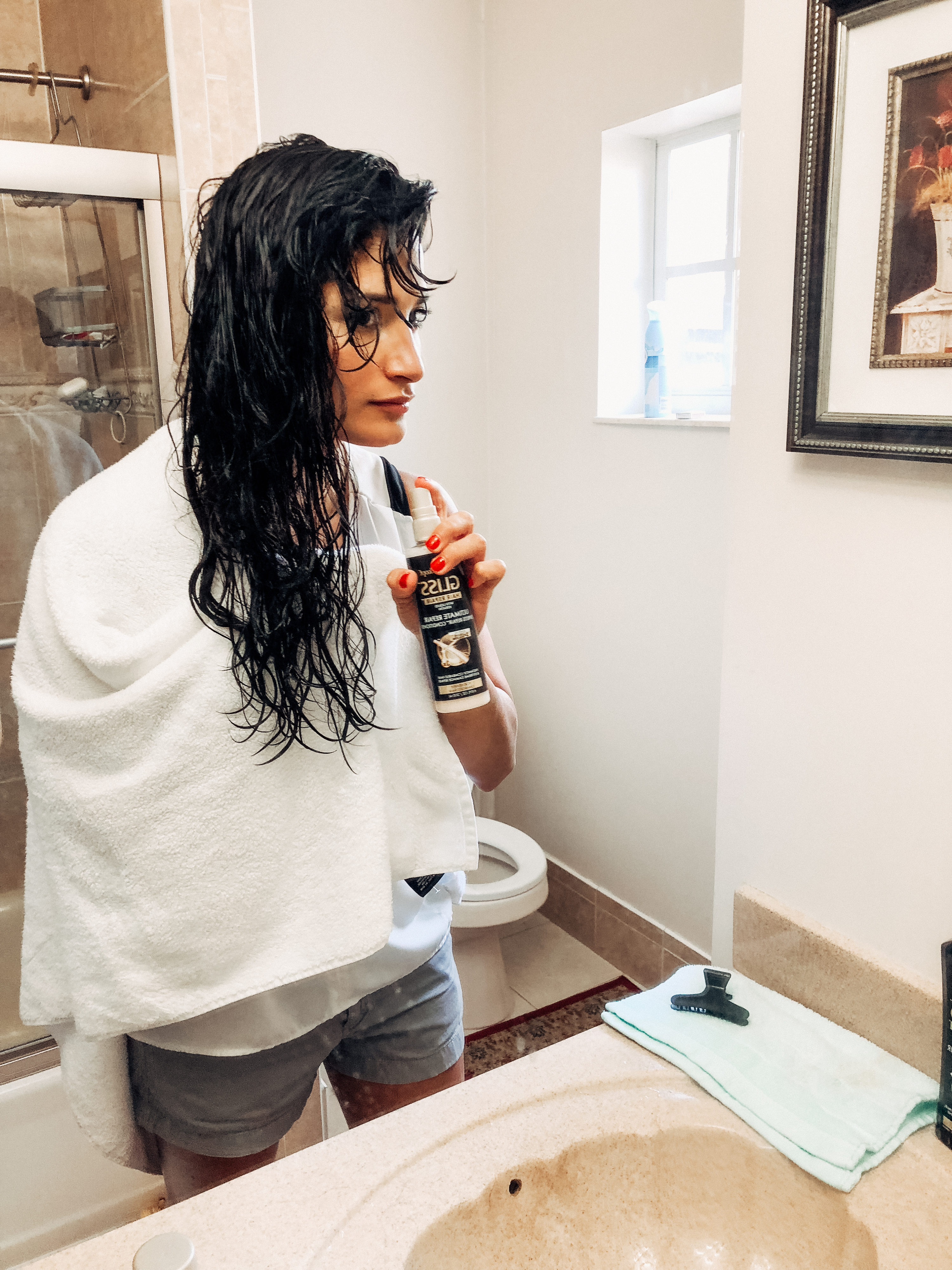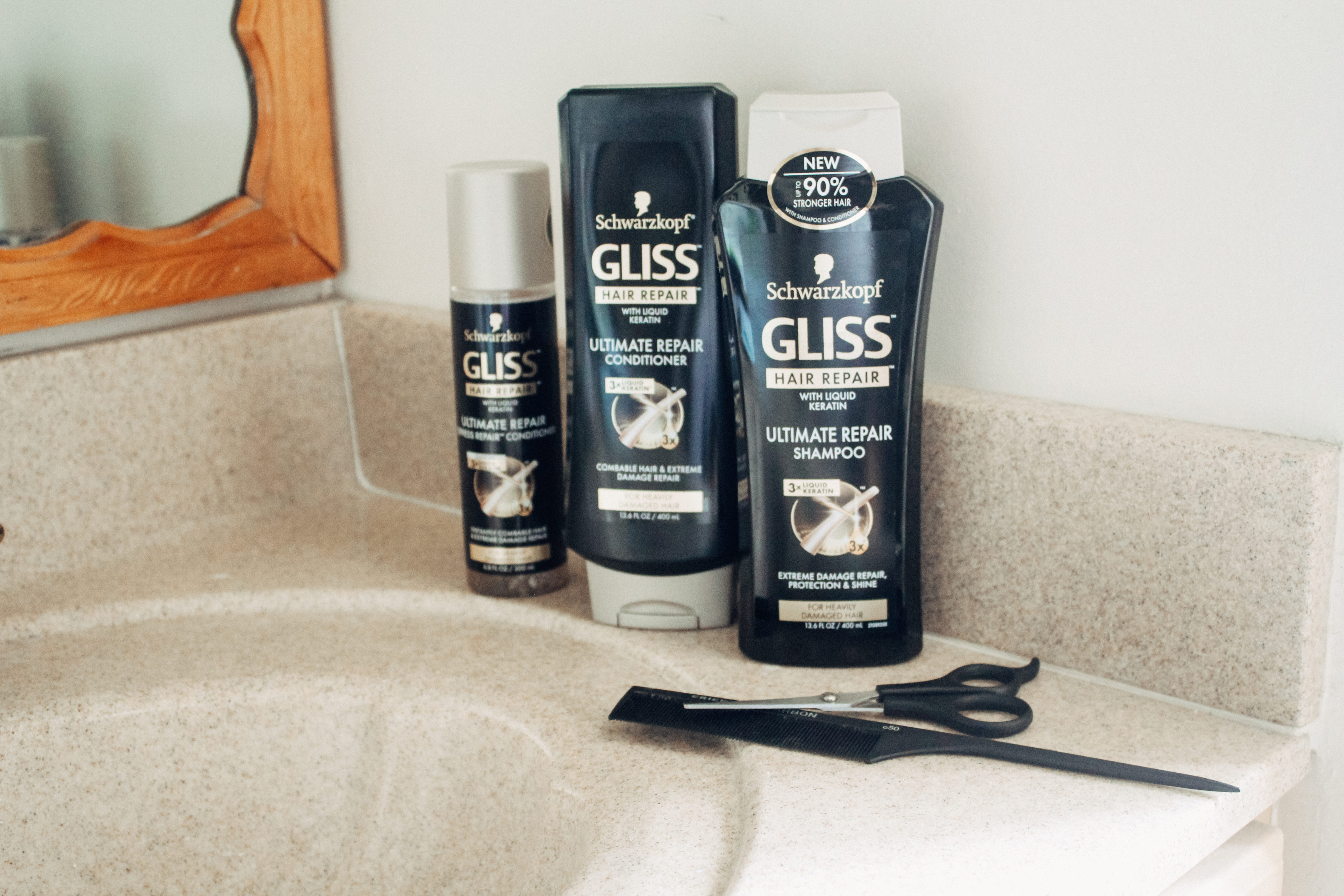 Dry the hair
Section off your hair and blow dry the back to your preferred style.
When blowdrying your bangs, start in the opposite direction of your preferred style using a round brush and a side, downward and upward motion. This allows the hair to have a bit more volume and keeps it from drying flat.
When the bangs are 95% dry, style them in the direction of your choice and trim them a bit more (using the vertical cut) if desired. Finish off by styling the bangs towards the desired side and add a little hairspray.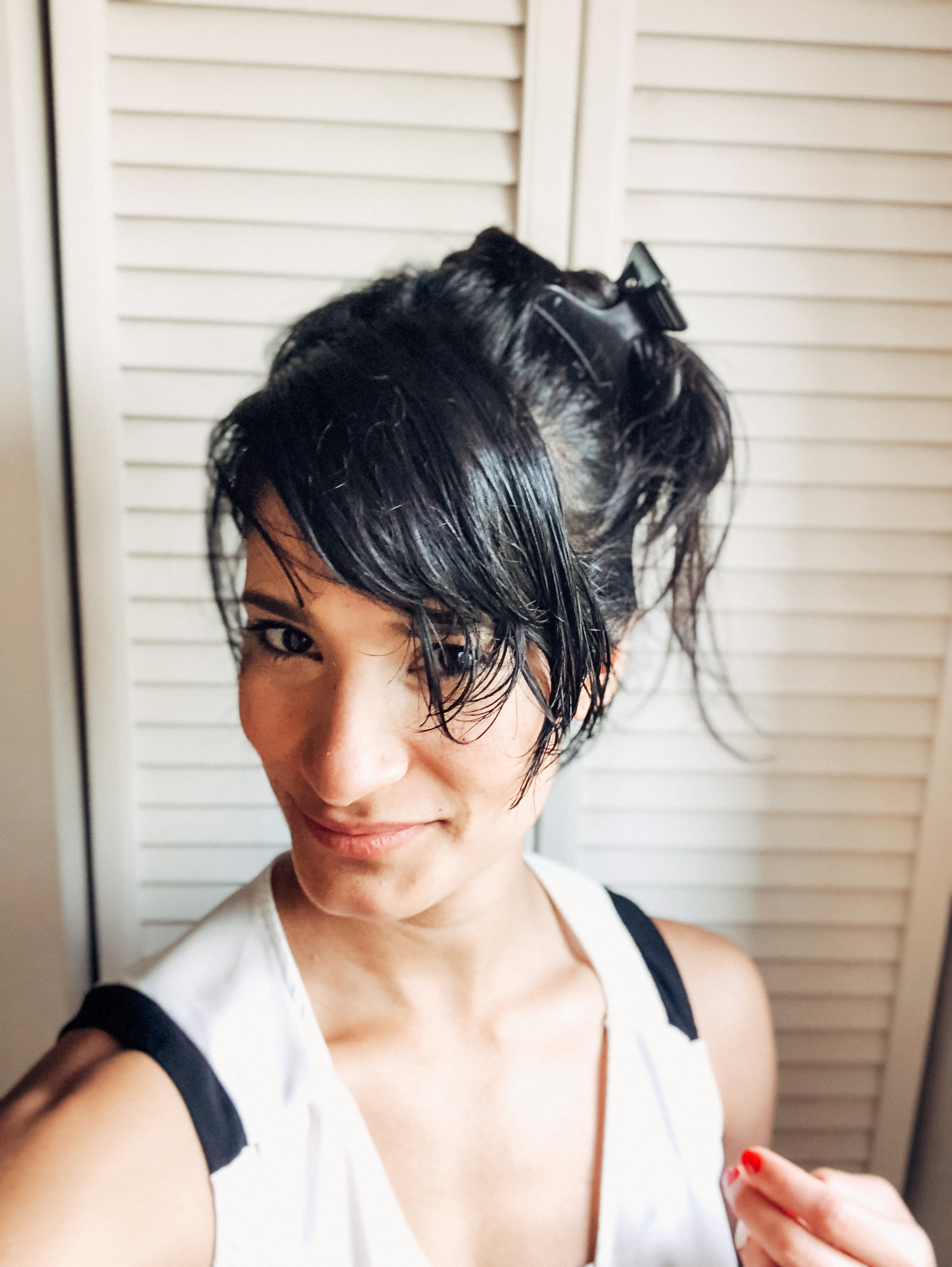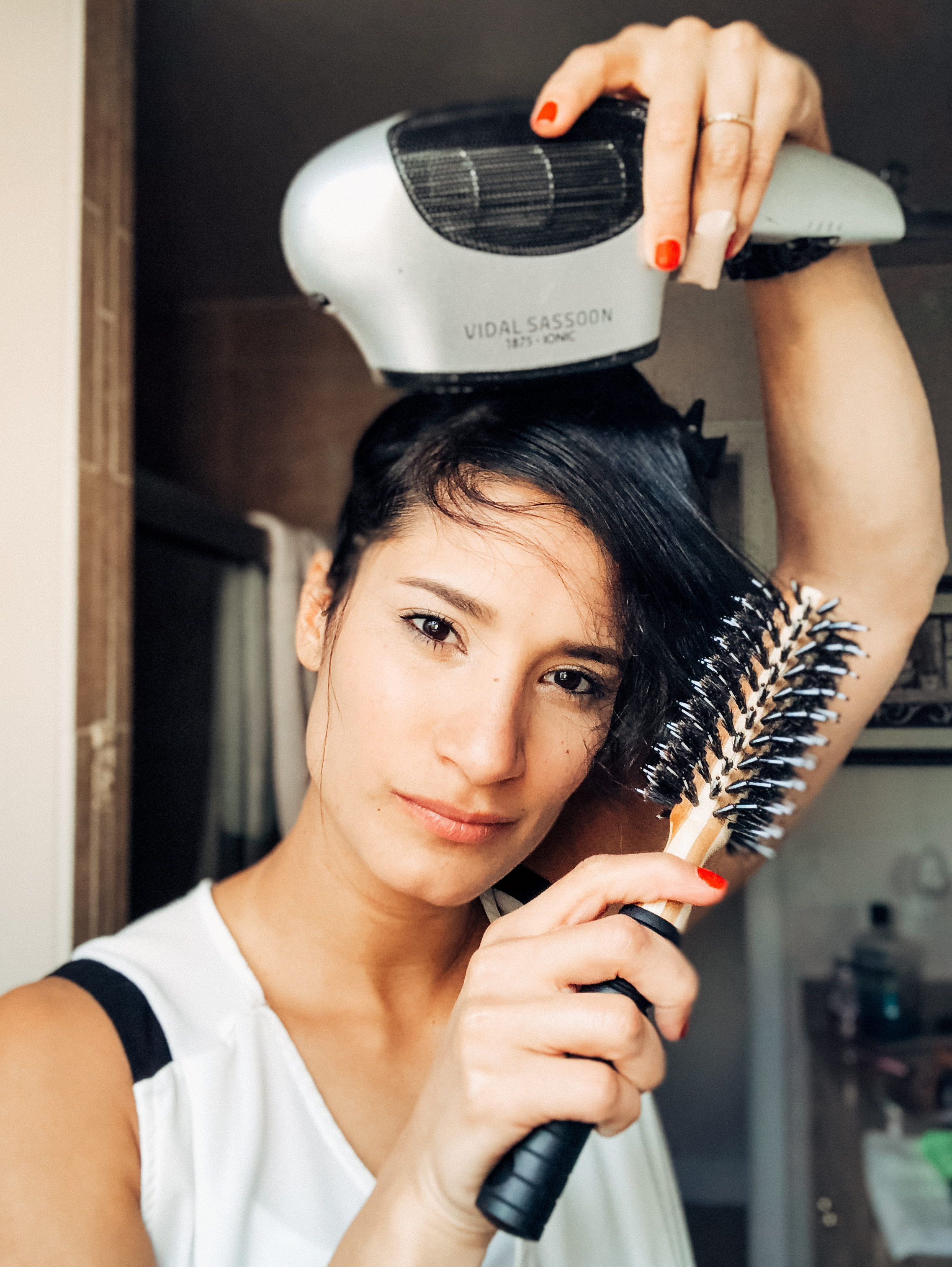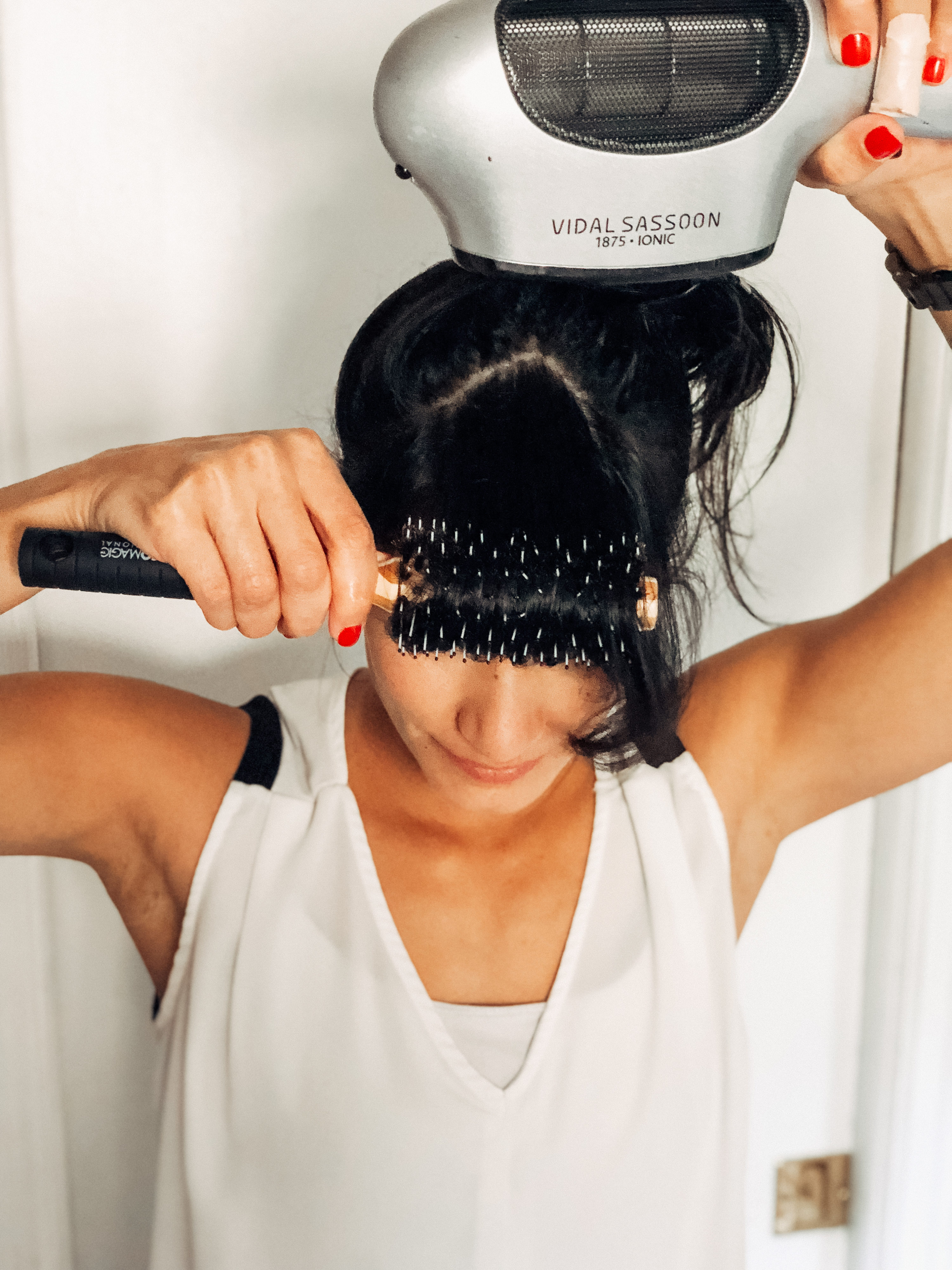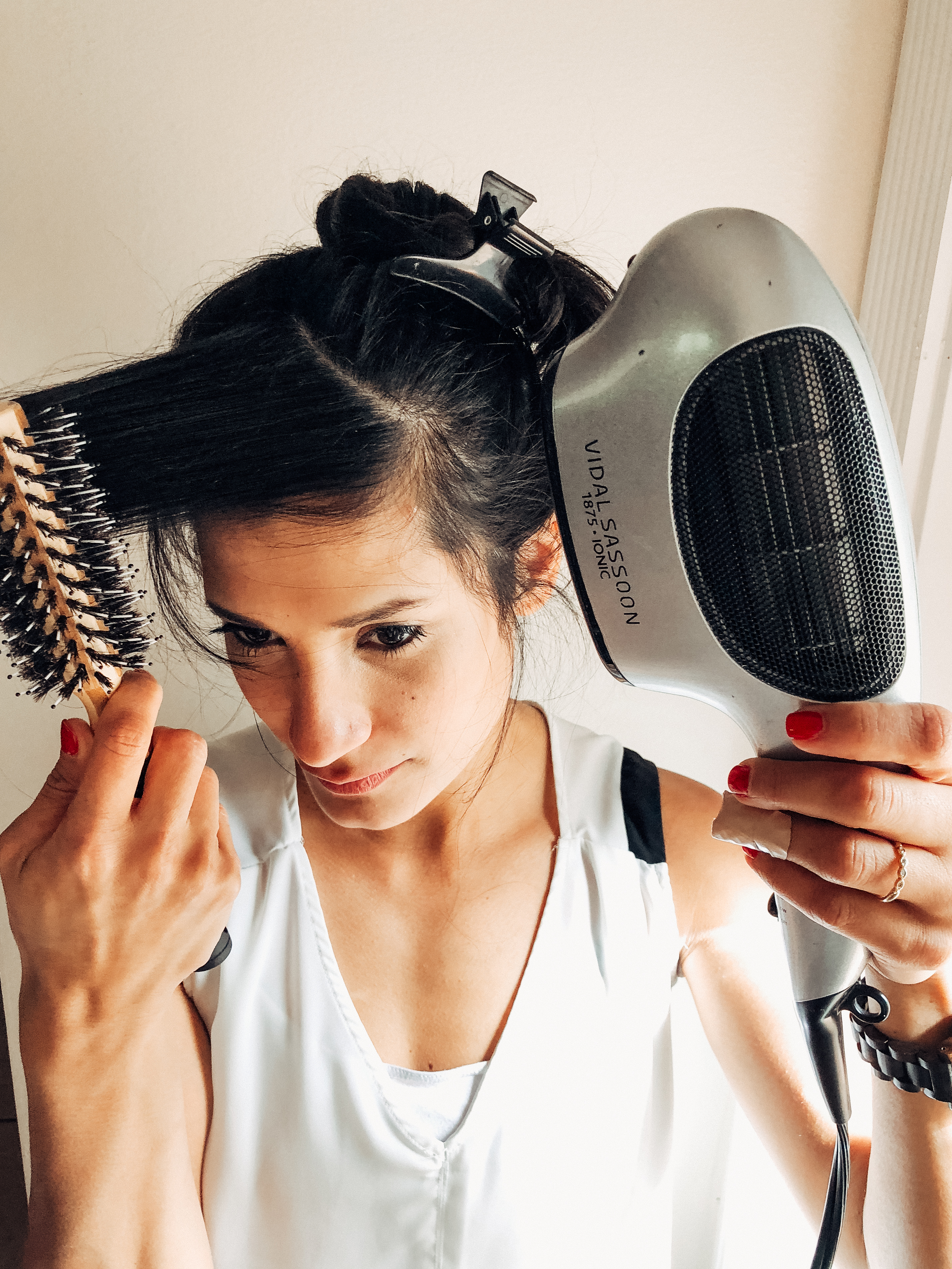 Done!
There are a few reasons why I am loving Gliss products. I believe that a great hairstyle starts with great hair care and Gliss products have
incredible repair abilities
. It repairs up to 10 layers deep, replacing lost Keratin for beautifully strong & smooth hair.  
Hair loses Keratin over time and GLISS' Hair-Identical Keratin replaces the lost Keratin for re-gained strength and smoother hair surface allowing for strong & smooth hair.
I use my Schwarzkopf Gliss™ products every day and pick them up at my local CVS. Currently, they're having a special offer event running from Sunday 2/11 – Saturday 2/17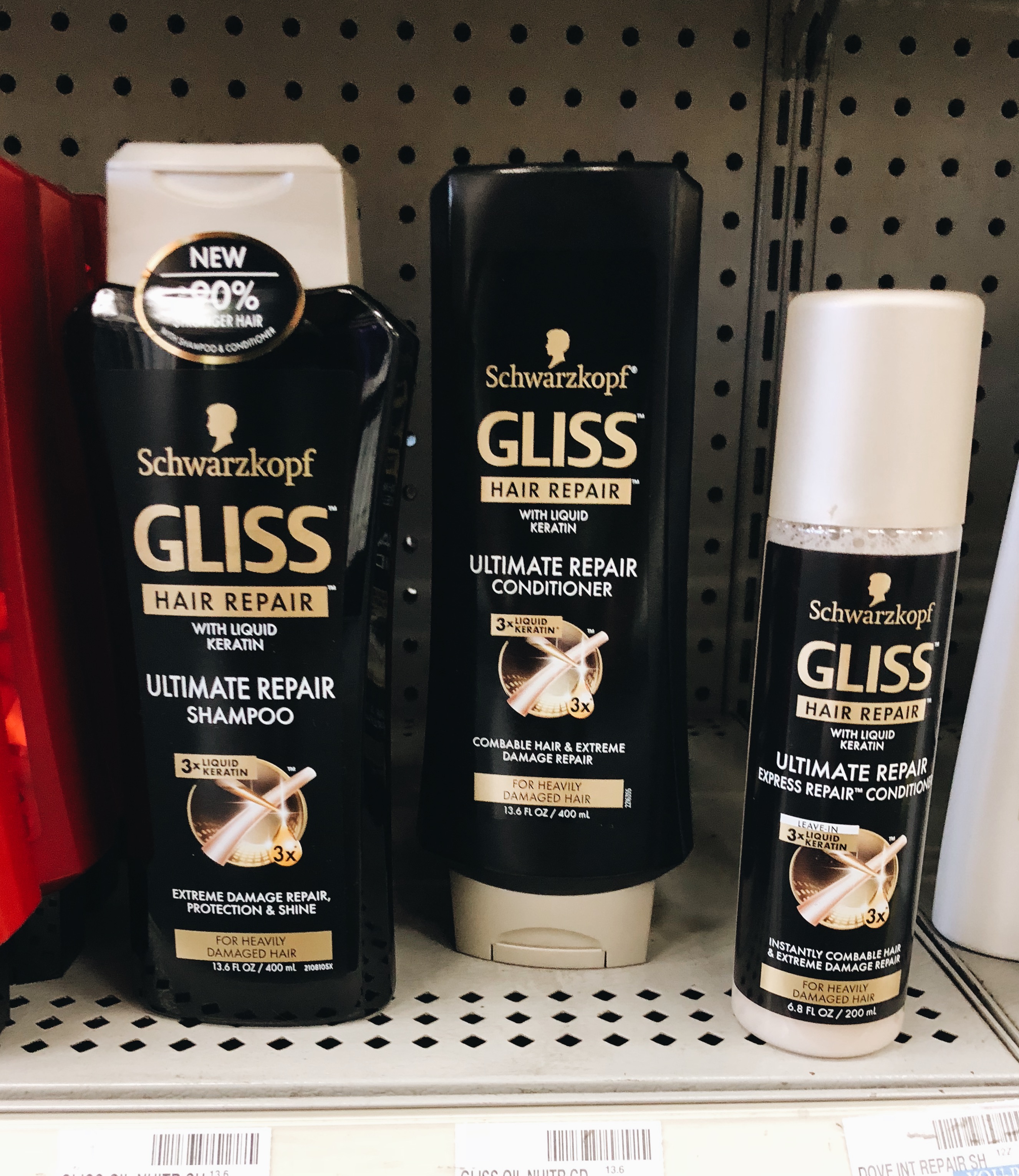 Henkel Enterprise Event (tied with other Henkel brands – Gliss, got2b, Color Ultime, Keratin Color, Dial, Right Guard, Dry Idea) – Spend $20, Get $7 in ExtraBucks, Gliss will be on sale for 2/$10 (like 2/$6 after $4 off 2 FSI coupon) on top of the Enterprise event!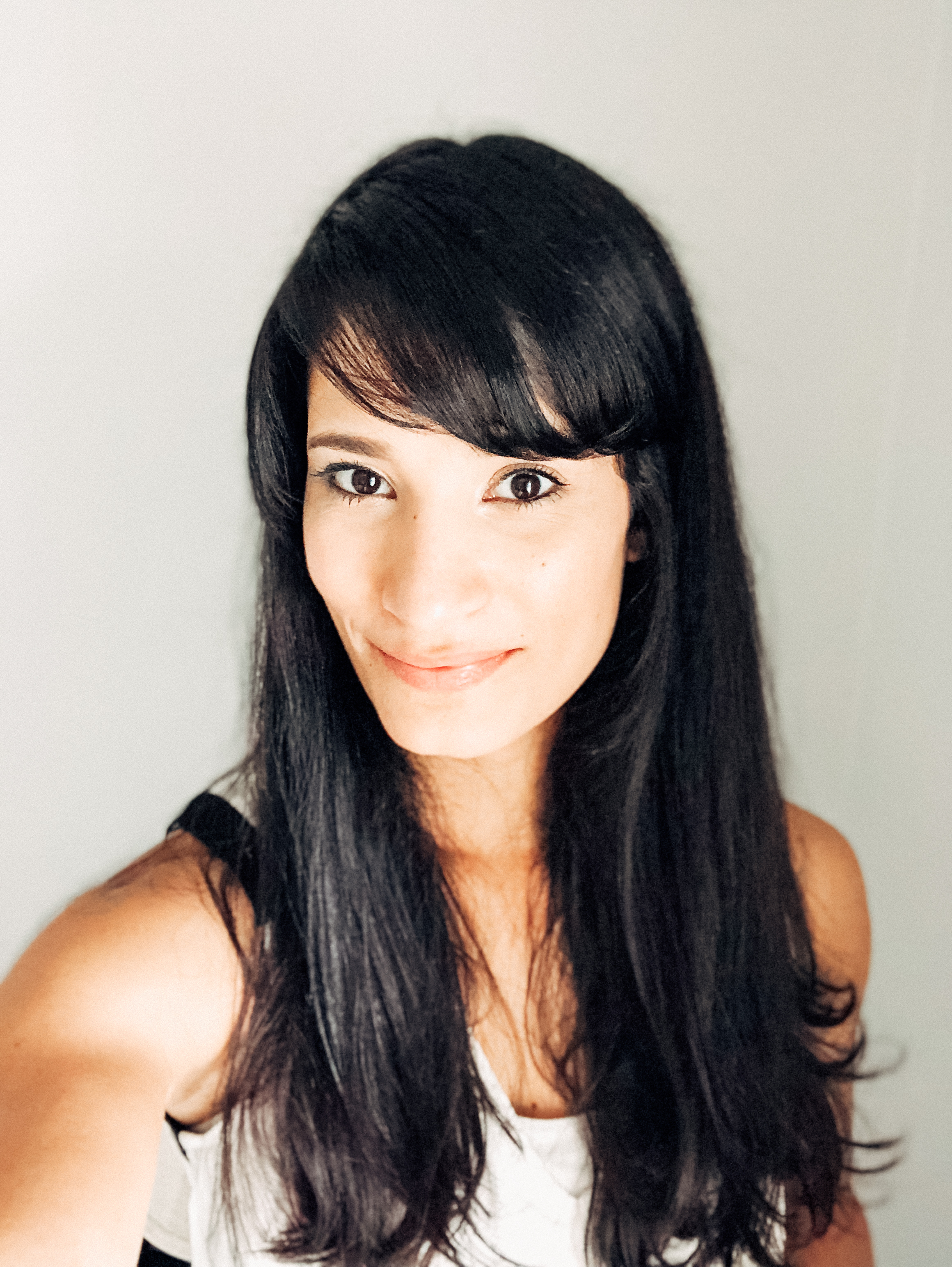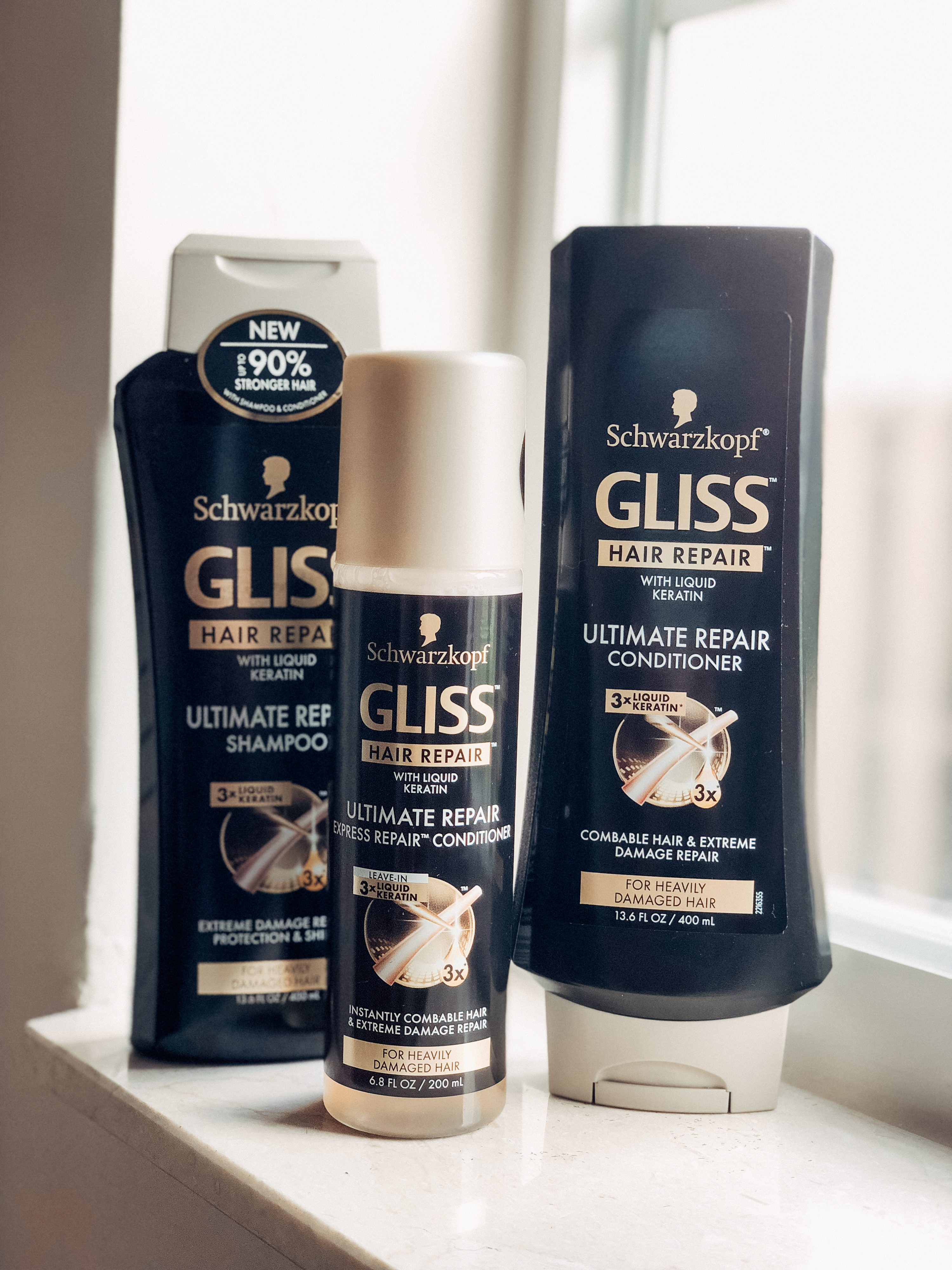 ---
---