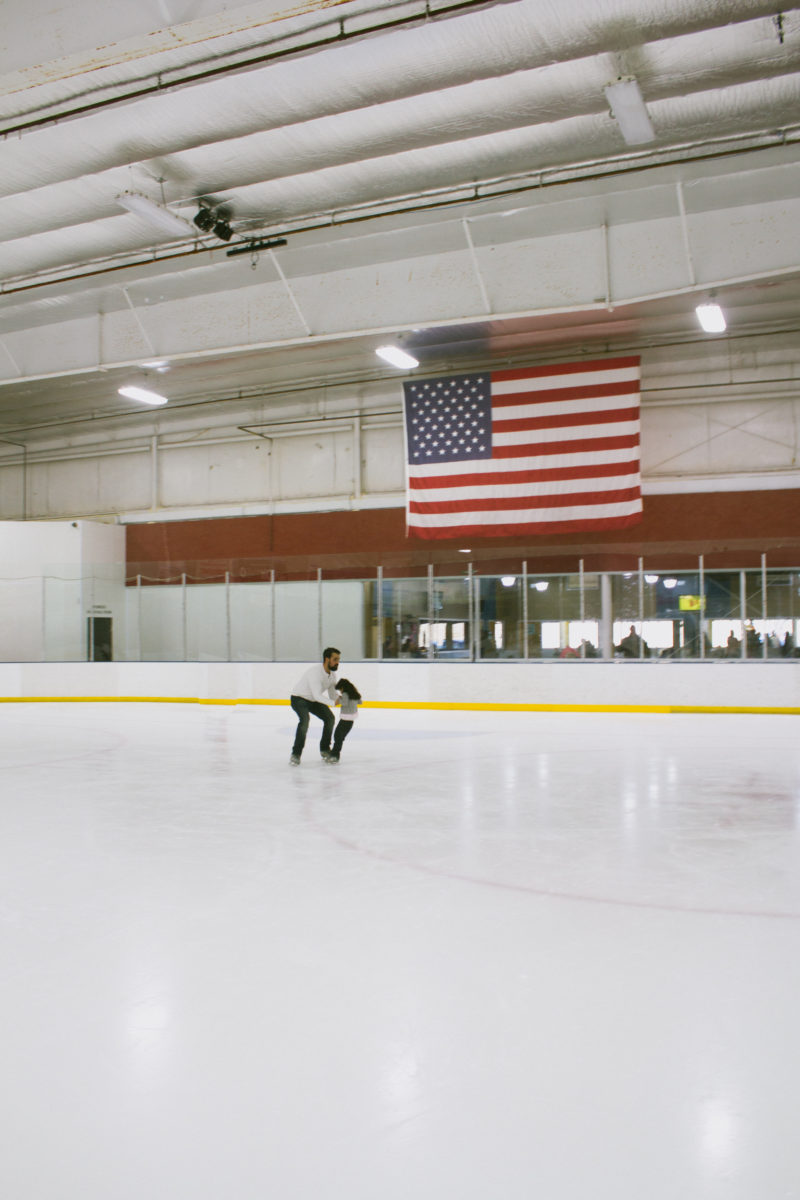 Since the winter months are rough, we thought it would be a fun opportunity to do something active indoors. Grace has been asking about going ice skating and since Alex's parents were in town, we thought it was the perfect timing to introduce her to the ice rink! Alex and I have fond memories of ice skating together and holding hands under the lights of the disco ball. We were 13 at the time, and seeing Grace out on the ice gives me all sorts of crazy feelings. We both kept on looking at each other with teary eyes watching Grace improve every minute. She really is fearless and takes after her dad on the skates. We're also thinking that she may turn out to be one of those really athletic kids that just pick sports up quickly.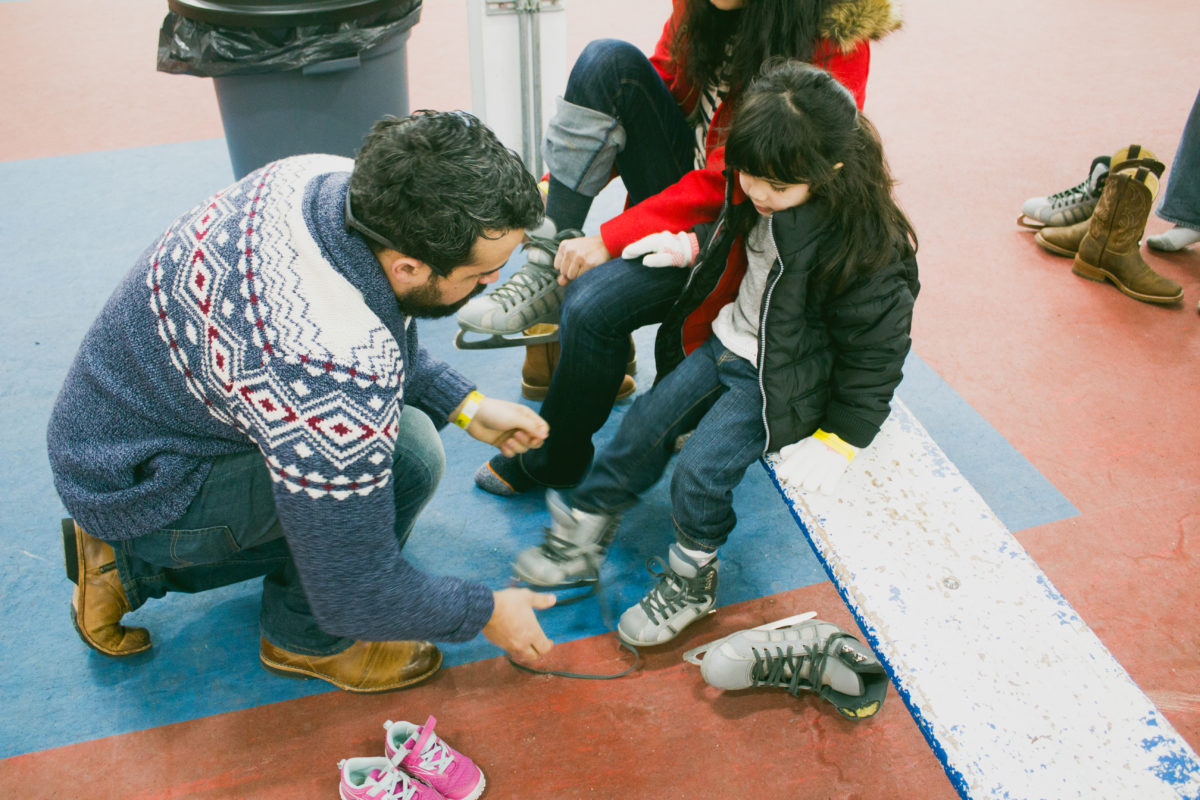 We have been talking about taking her skating for quite some time now and she was so excited to finally get out there.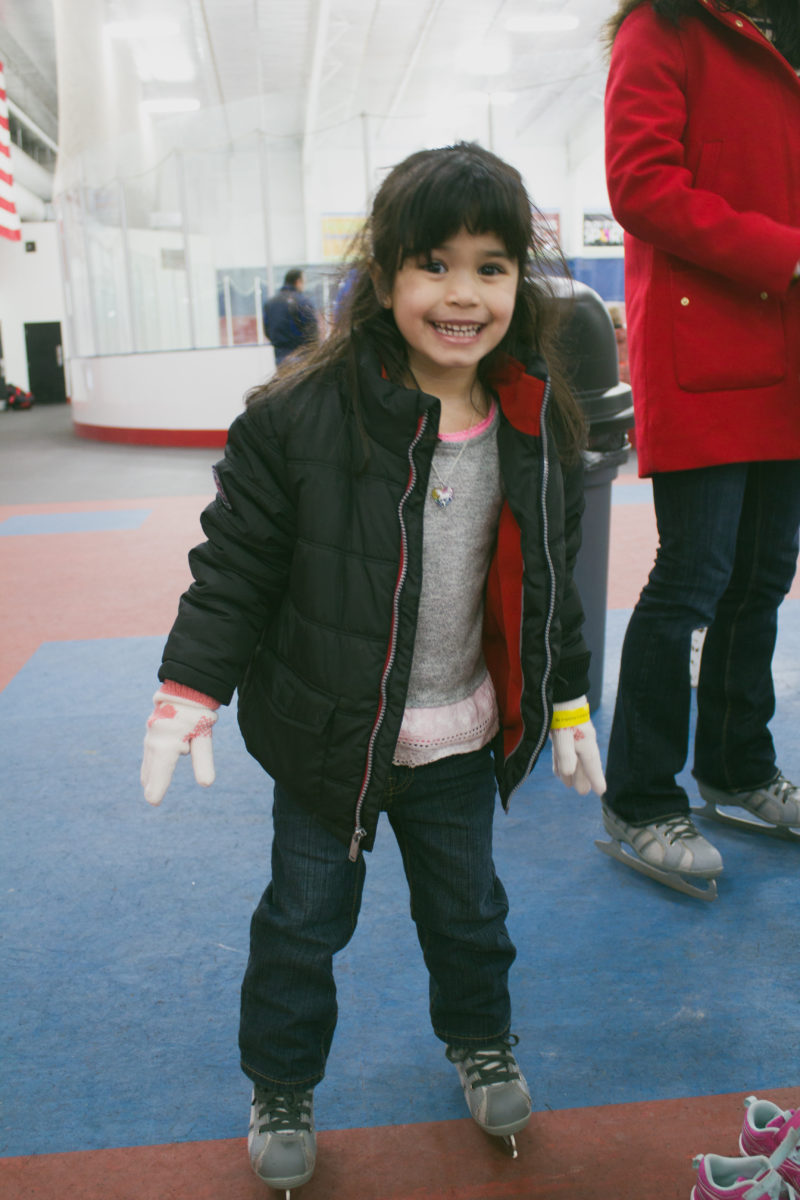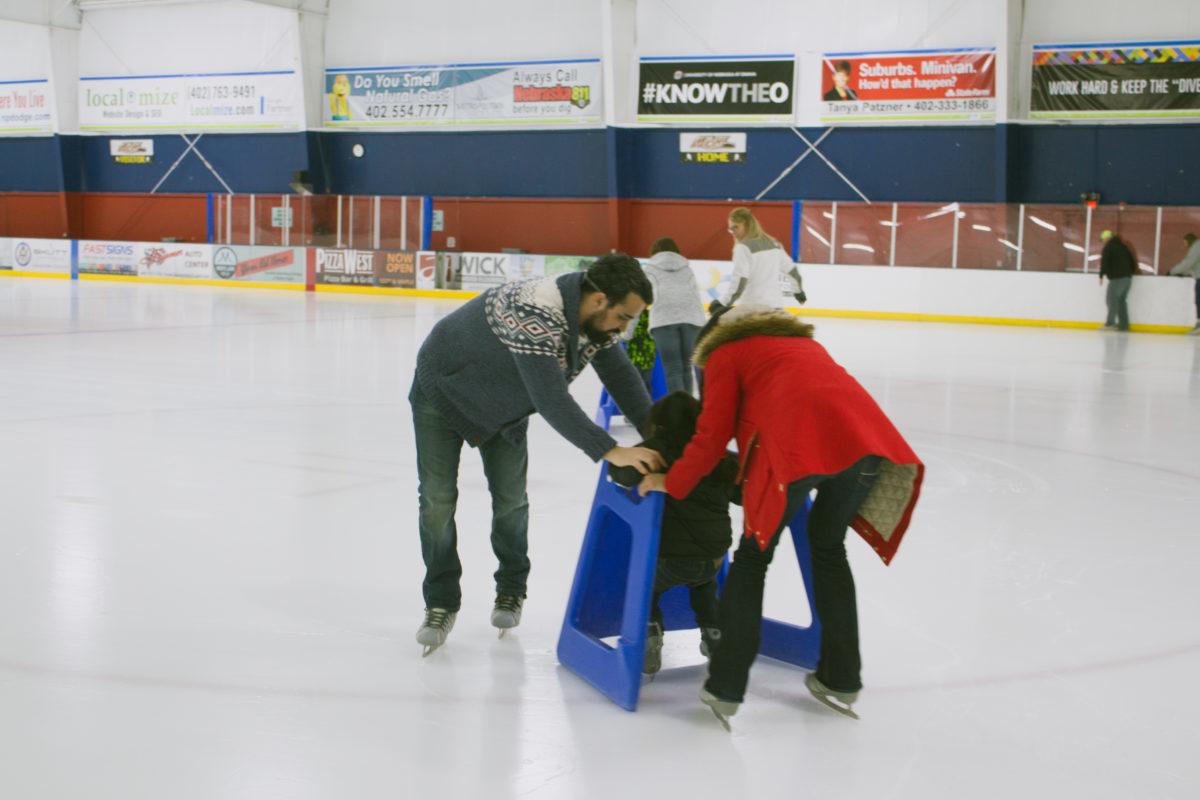 She started with the ice-walker and she was so wobbly holding on with a clenched fist and carried a determined look in her eyes.  Alex and I tried to coach her through it, but she dances to the beat of her own drum and progressed as she felt ready.  There was one point where she decided she had enough of the ice-walker and pushed it out of the way in front of her. Alex and I just stared at each other in disbelief.  She's so brave and surprisingly strong.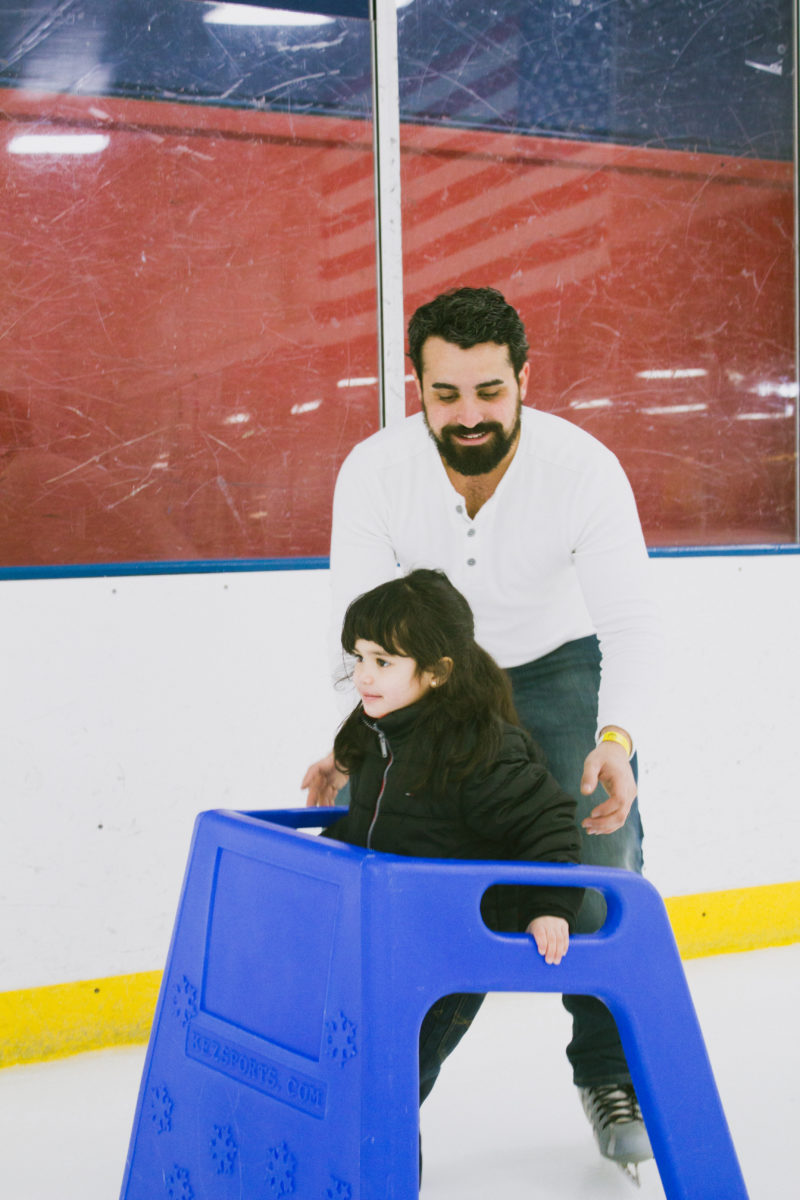 This man and his handsome face.  I love seeing him teach Grace new things.  He's very delicate with her but pushes her and she always responds so well.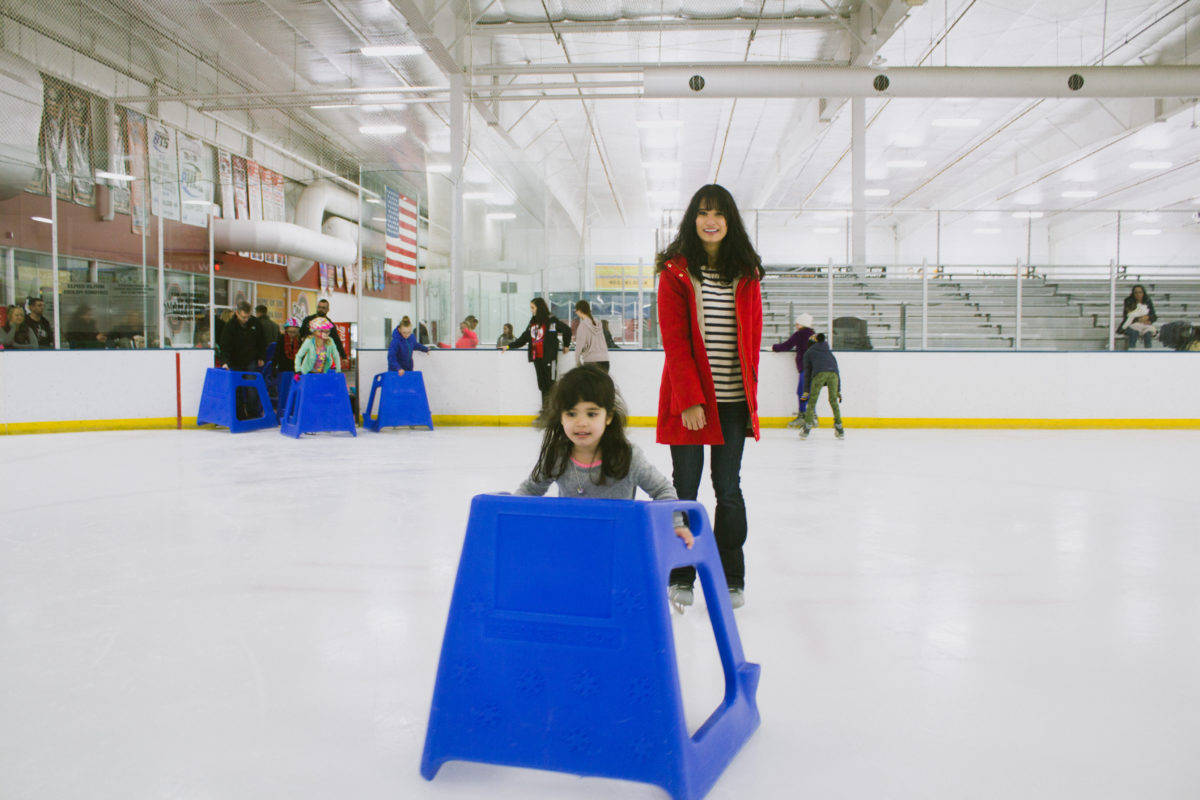 There was a point where she looked back at me and said "mama you can skate over there. Let me go by myself!"  She wanted so badly to catch up to the older girls. I just stood back and gave her some space.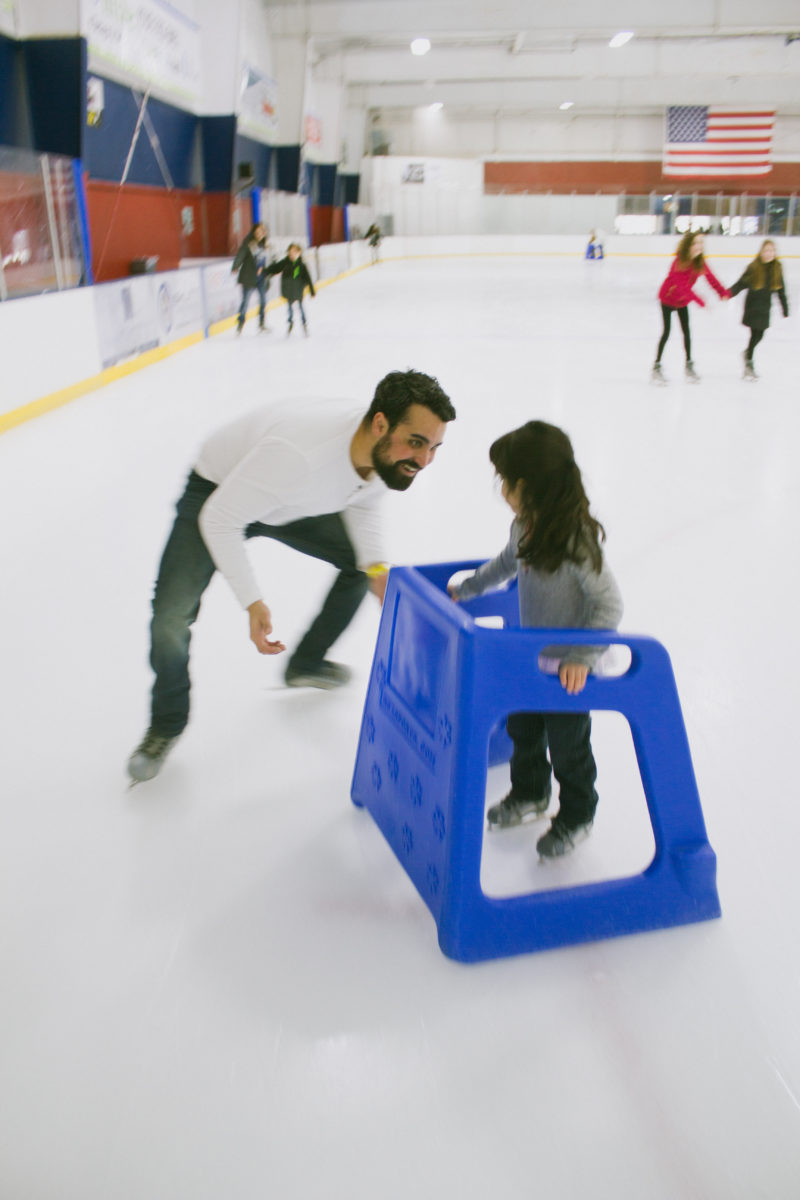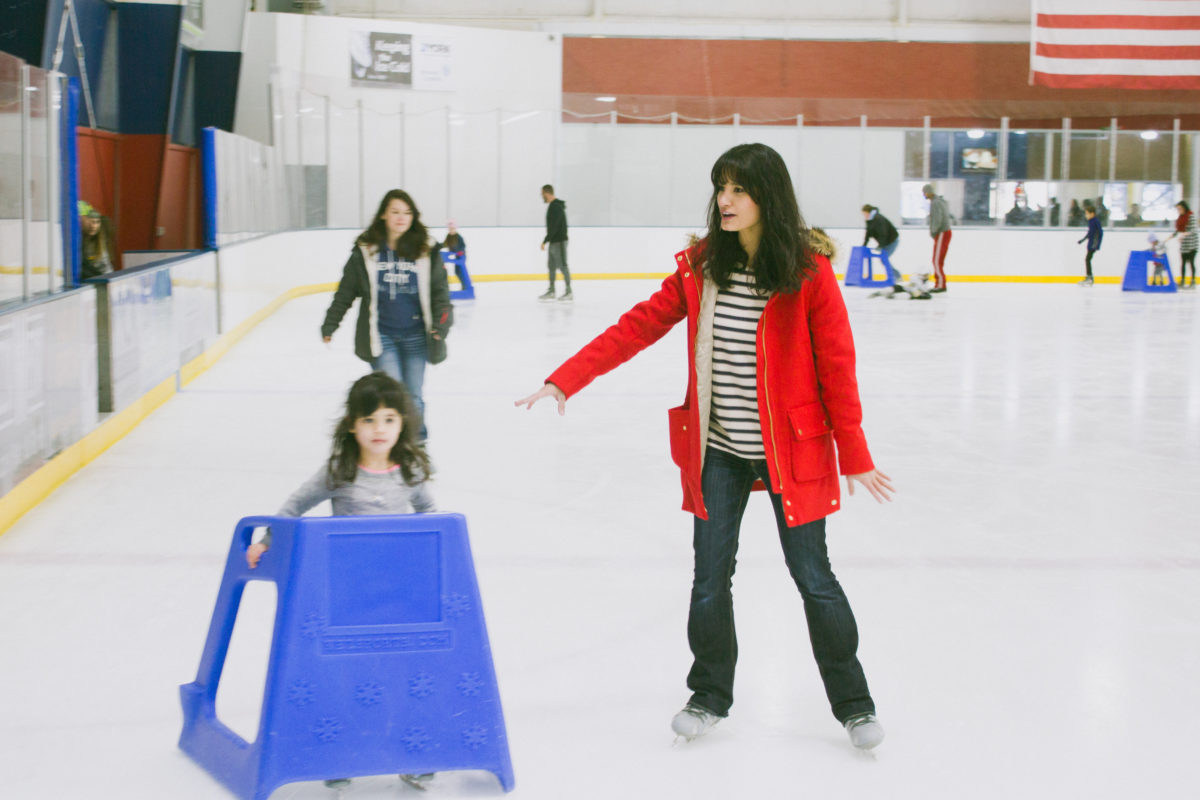 Remember that comment about me giving her space? This is what it looked like. jk but really.  I'm not ready for Grace to be as independent as she is right now.  I think this is a glimpse of what our future is going to look like. Her wanting to get away and me wanting to hold her hand for as long as possible.  Also, this picture makes me want to call my mom.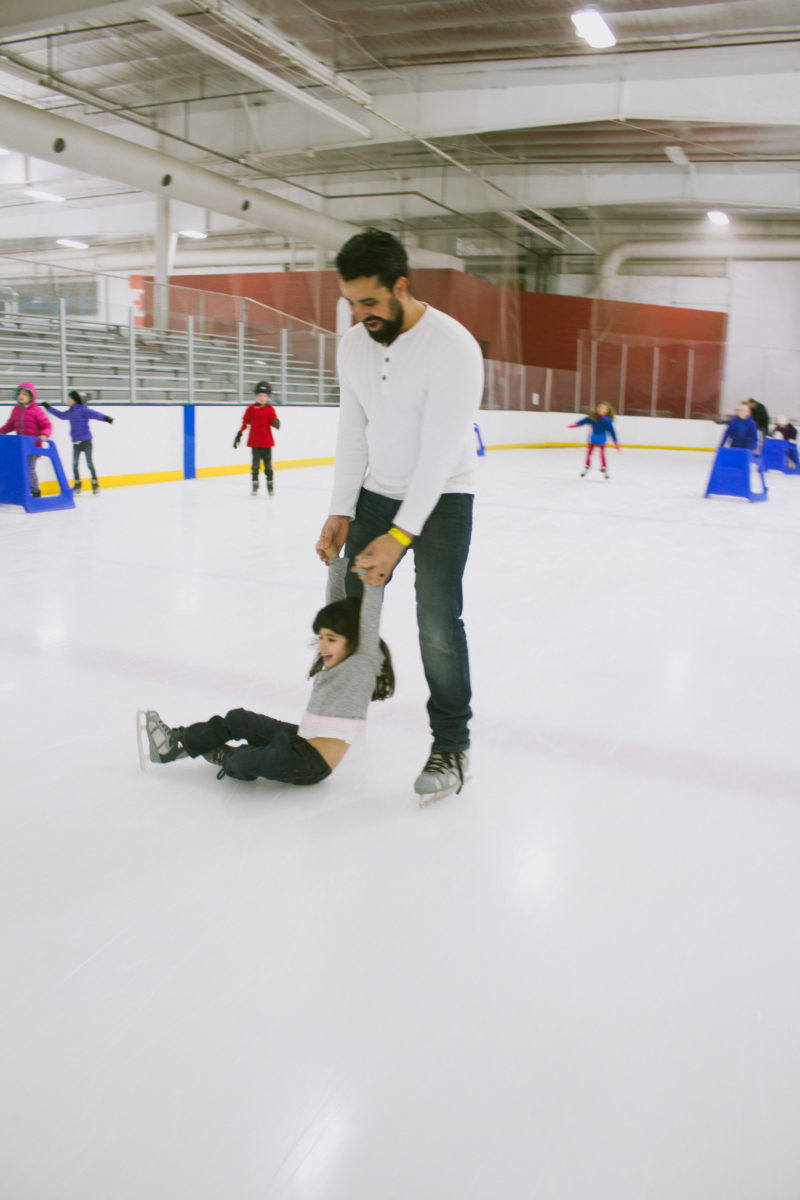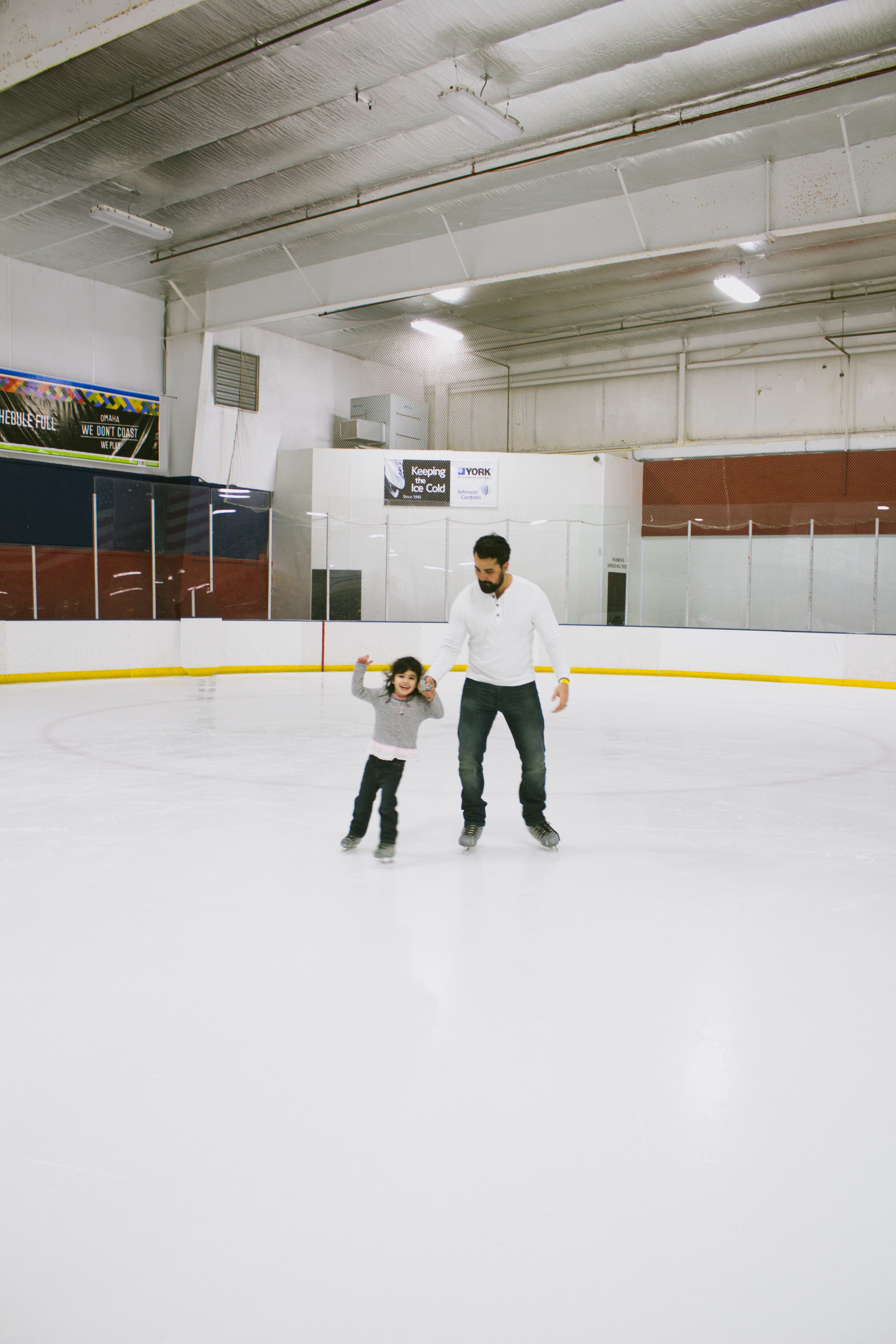 I think she's counting down the days to our next visit.  My ankles were in so much pain that I may have to sit the next one out.  I love this picture above and I wish we had a picture of Alex and I ice-skating together when we were young because I'm pretty sure this is what it looked like.  Me so giddy to hold his hand and he so smooth on the ice.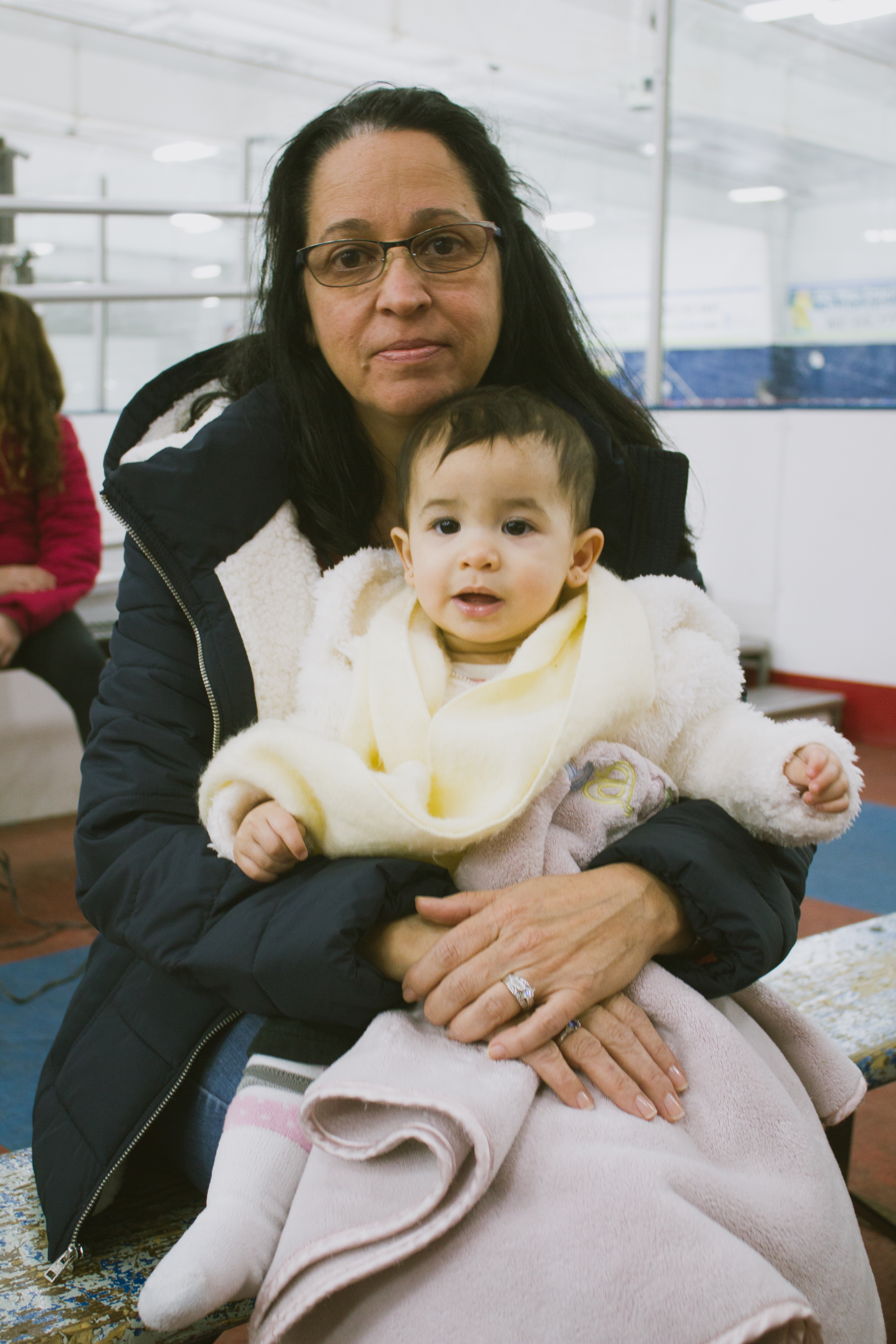 Grace had quite the cheering squad.  Her grandparents and siblings sat on the sideline watching her go around in circles getting better every turn.  They have been such a blessing to us this past week and we are all going to miss them once they head back home.