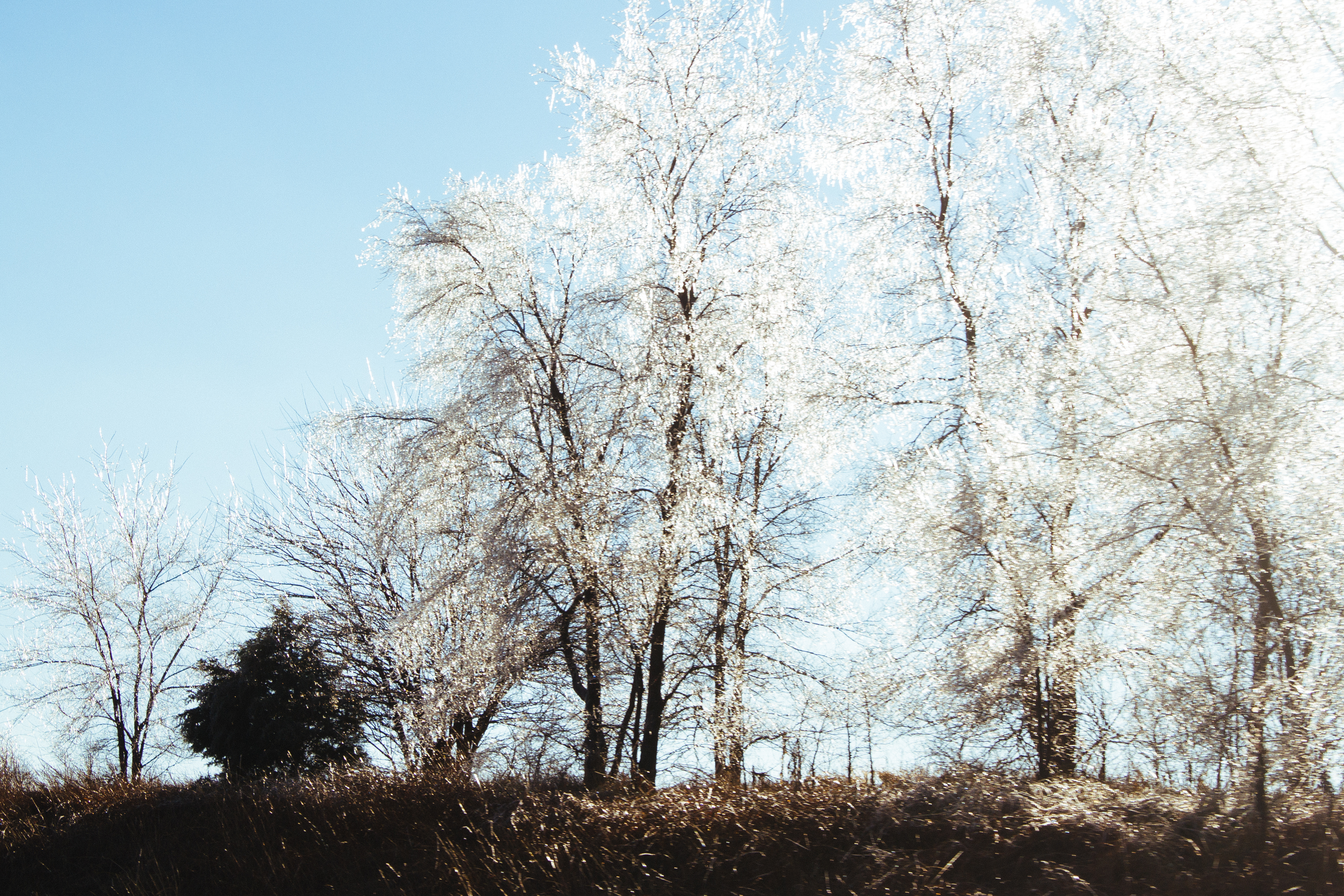 This past week we lived through our first ice storm here in Nebraska. We were a bit nervous about the roads and the power going out but thank God the worst thing that happened was that we were forced to spend a couple of days indoors. I wasn't sure what to expect. For some reason, I thought it would hail golf balls and everyone would freeze outside, but it just rained for a couple of days (nothing like FL rain though) just a light sprinkle. It took me a minute to realize that the reason it is called an ice storm is because as soon as the rain hit the ground it froze and created a couple of inches of ice on the streets making it nearly impossible to walk or even drive in it.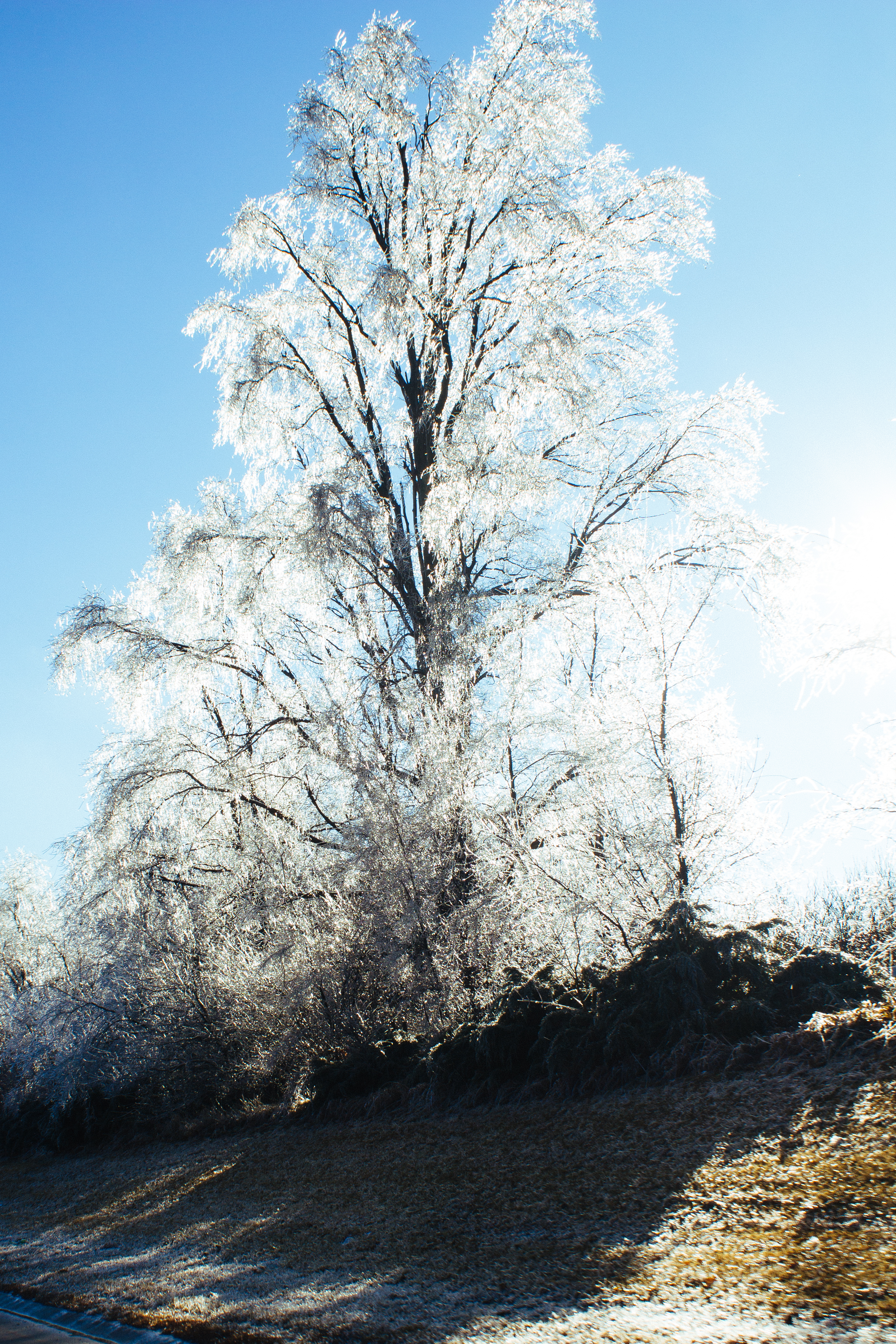 Thank God, Alex's job prepped for the worse and he came home safe from work both nights.
On Alex's drive home from work yesterday, he texted me to get the kids in the van because we were going for a drive to look at the trees. I wrapped the kids up in their winter jackets and we hit the road.
We had a few hours before the ice melted off the trees and I am so glad we were able to see those beautiful trees full of ice.
This was magical. I wanted to really capture the beauty of the icicles on every branch and the sparkle that shone when the sun hit it. Not sure if I did that considering I was snapping pictures from our van, but it really was something else!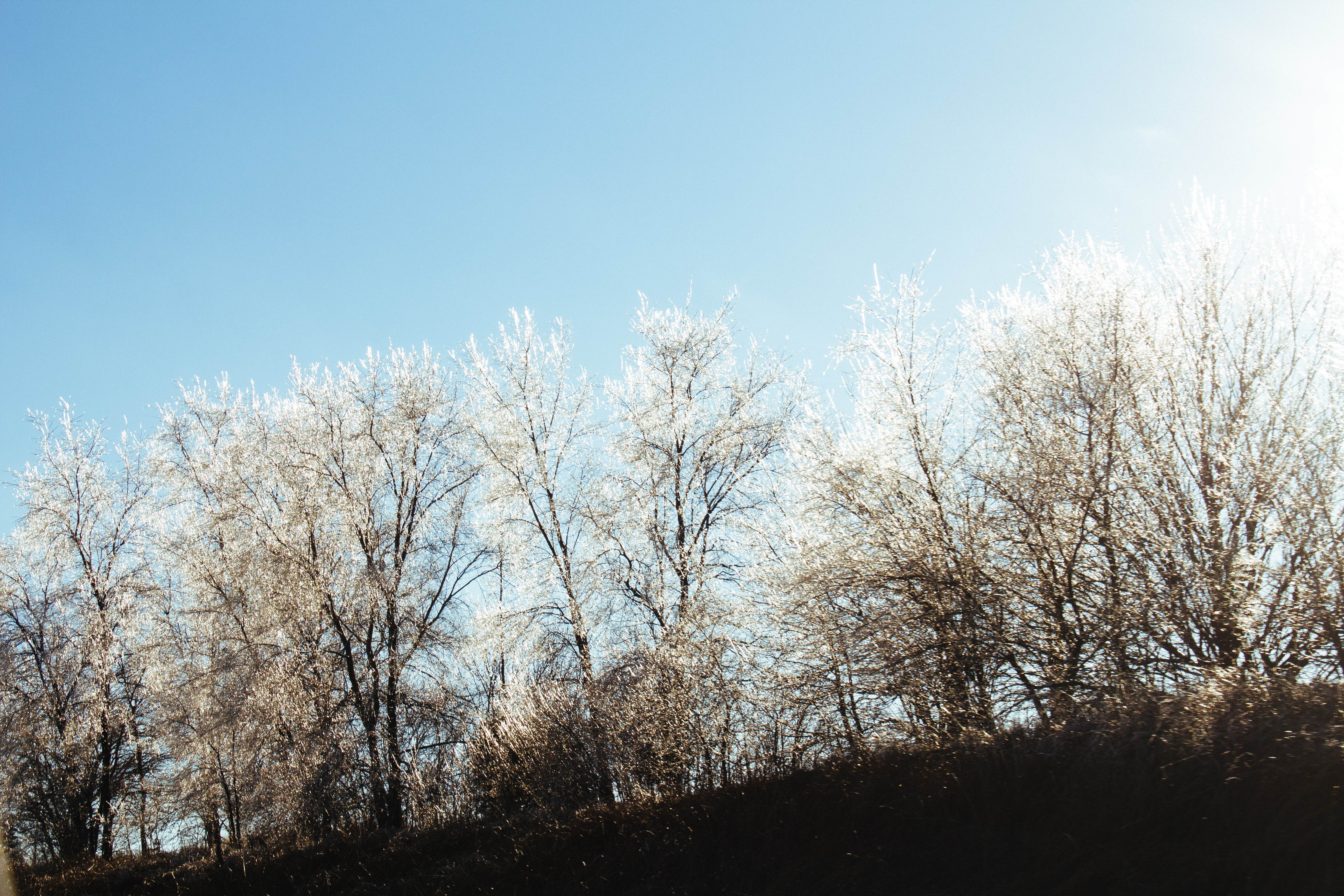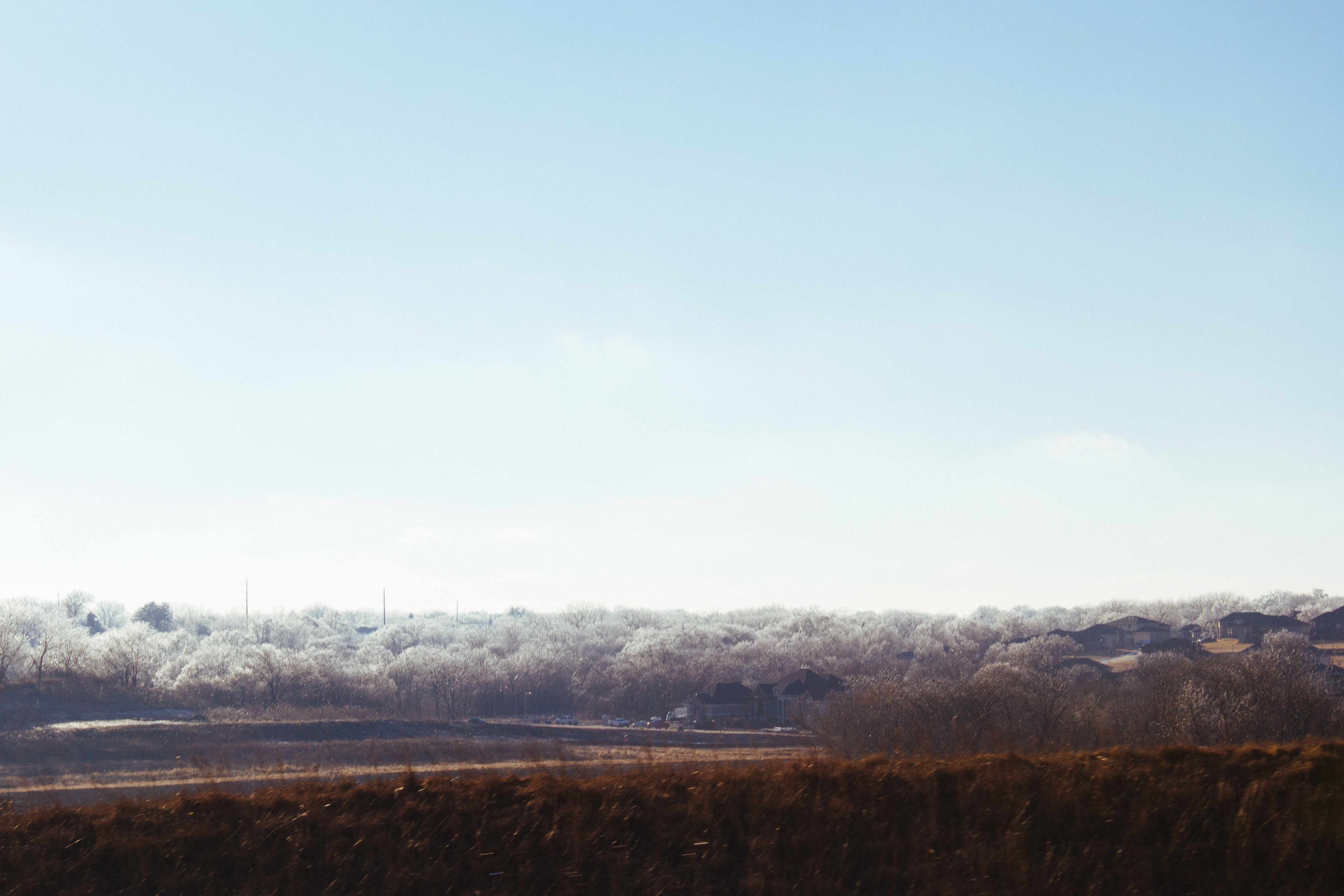 We're still hoping for some snow soon. The most we've seen has been a sprinkle here and there… definitely not enough for a snow man.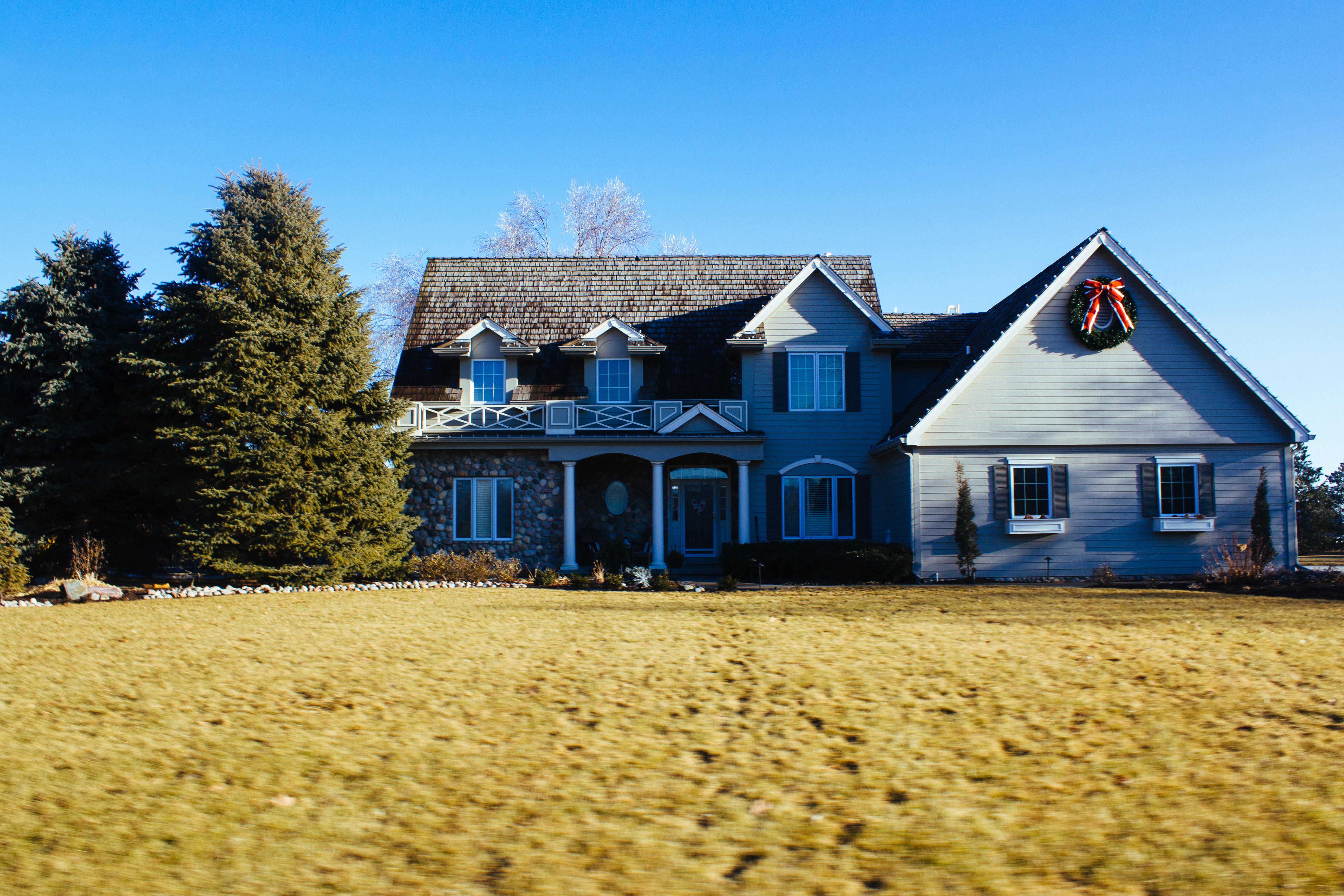 Also, this house! I had to snap a picture of it because it was so beautiful and it's one of the dozens of beautiful homes up here. Alex is not so fond of me snapping pictures of other peoples houses. He thinks they're going to track us down using our license plate. He's probably right.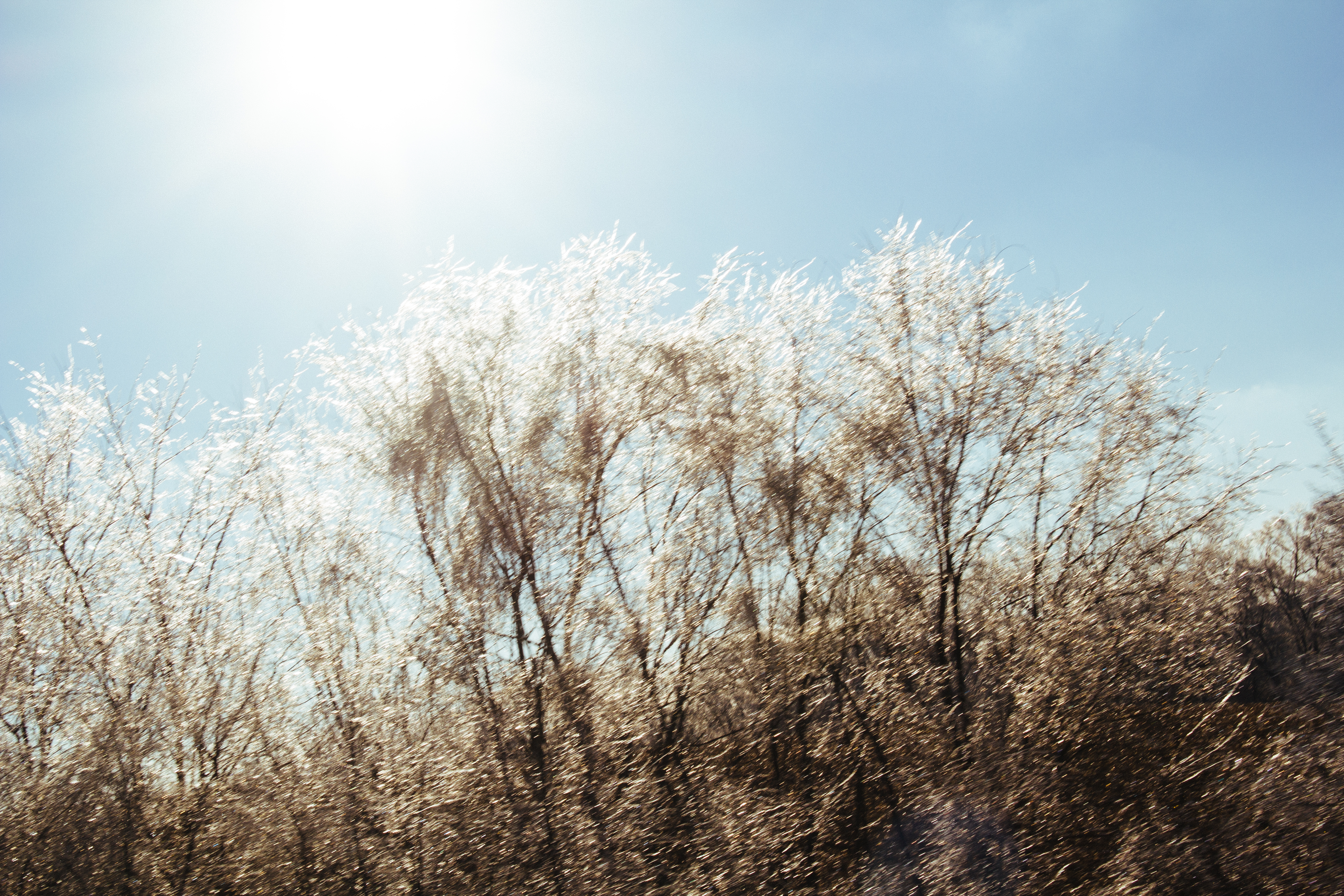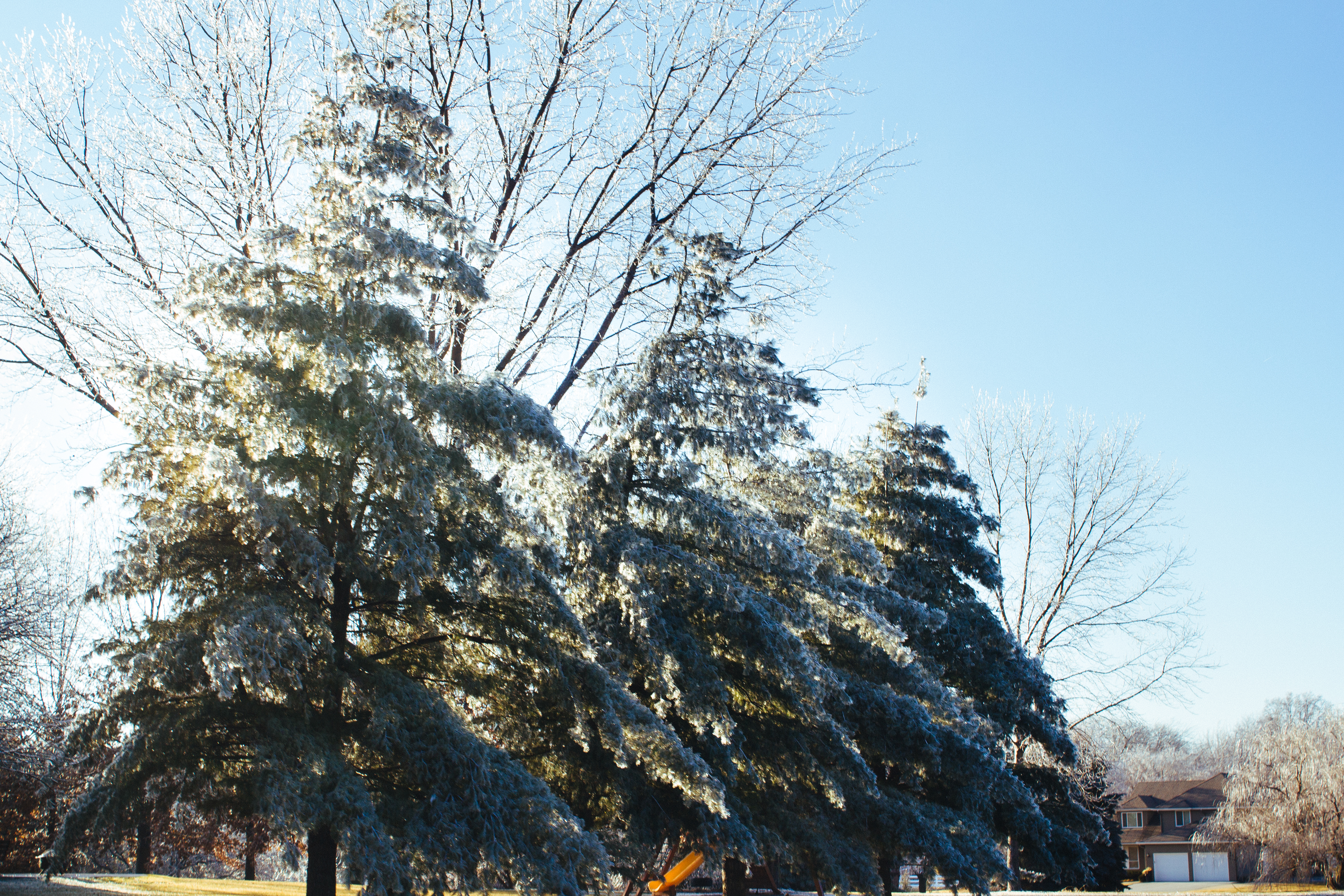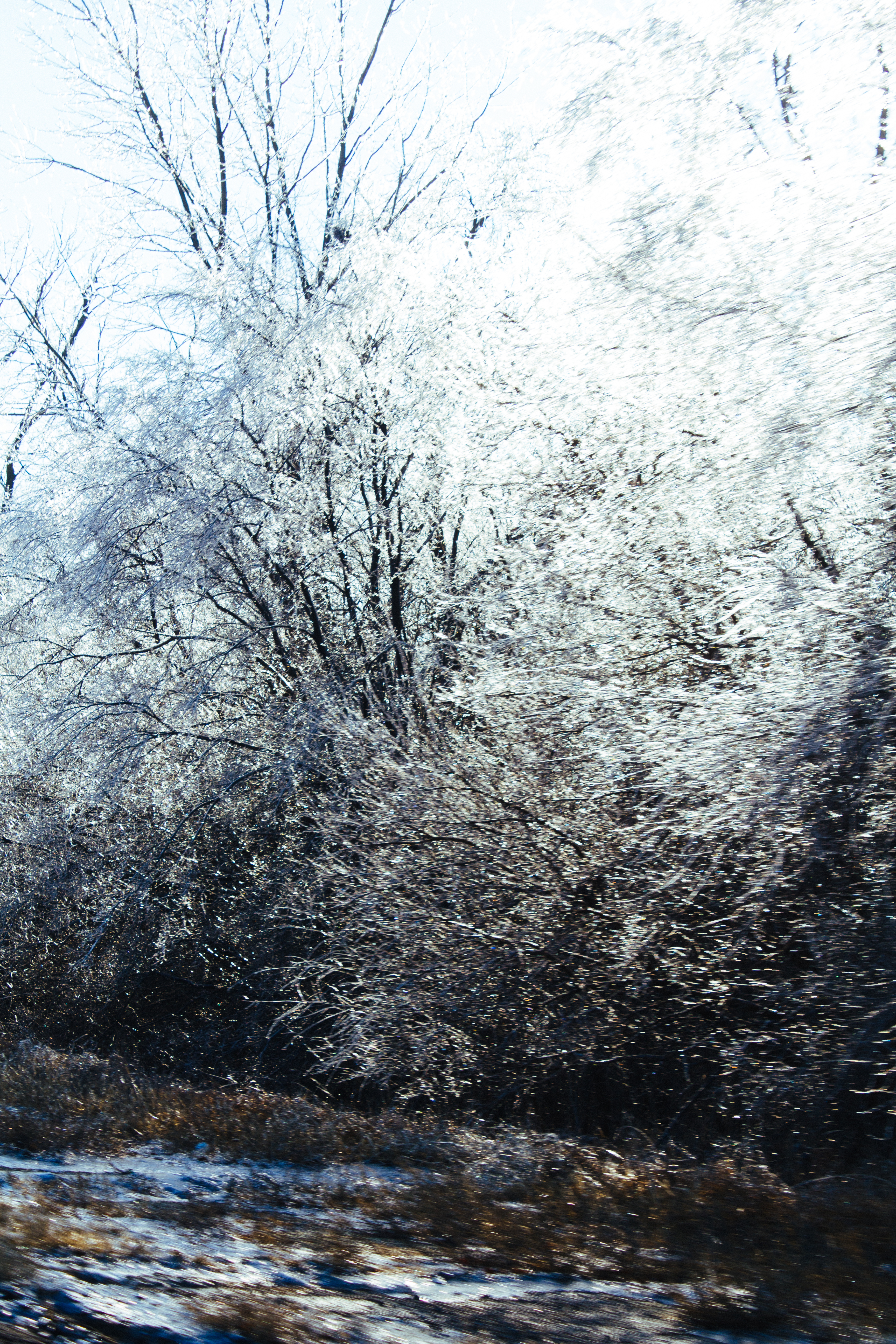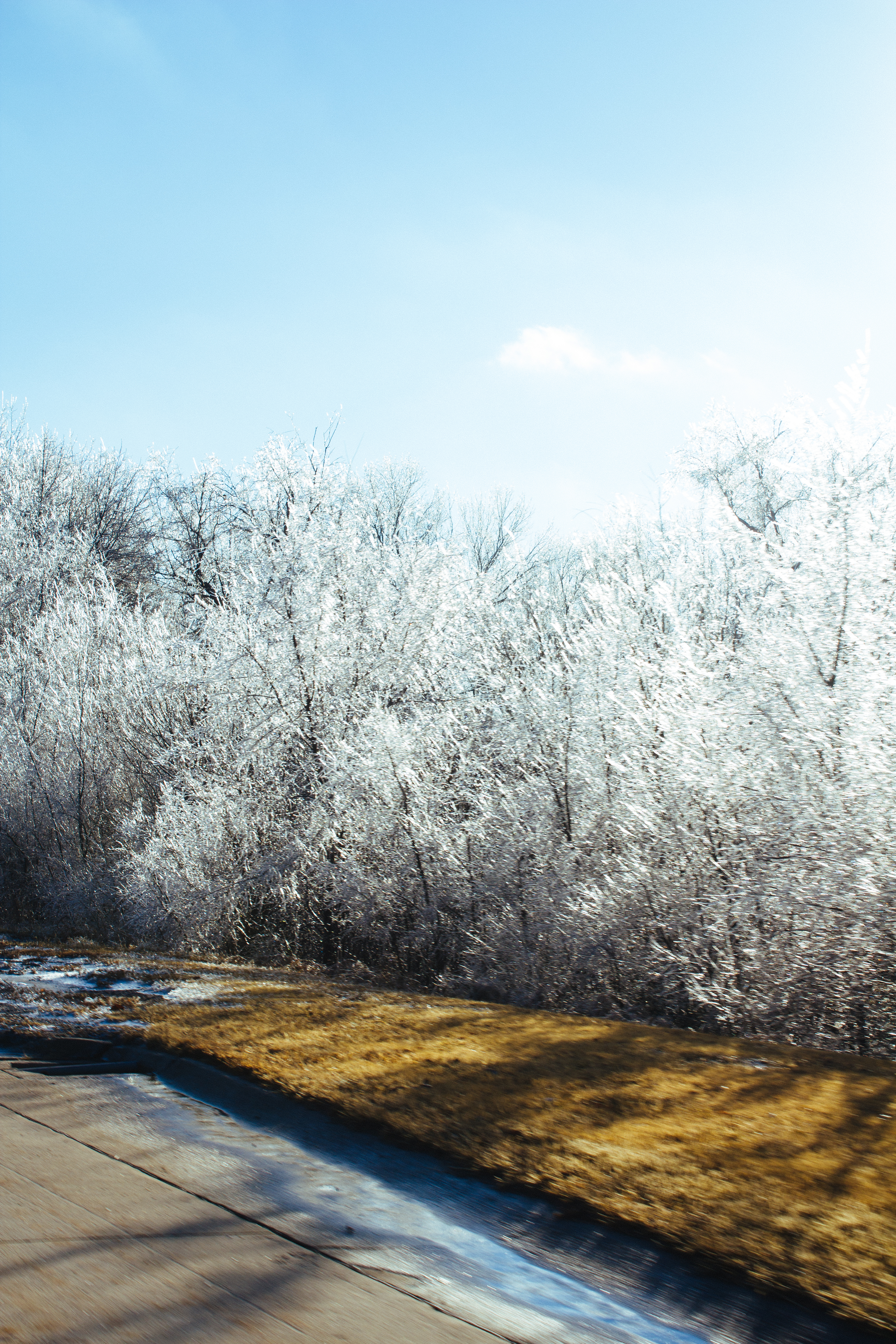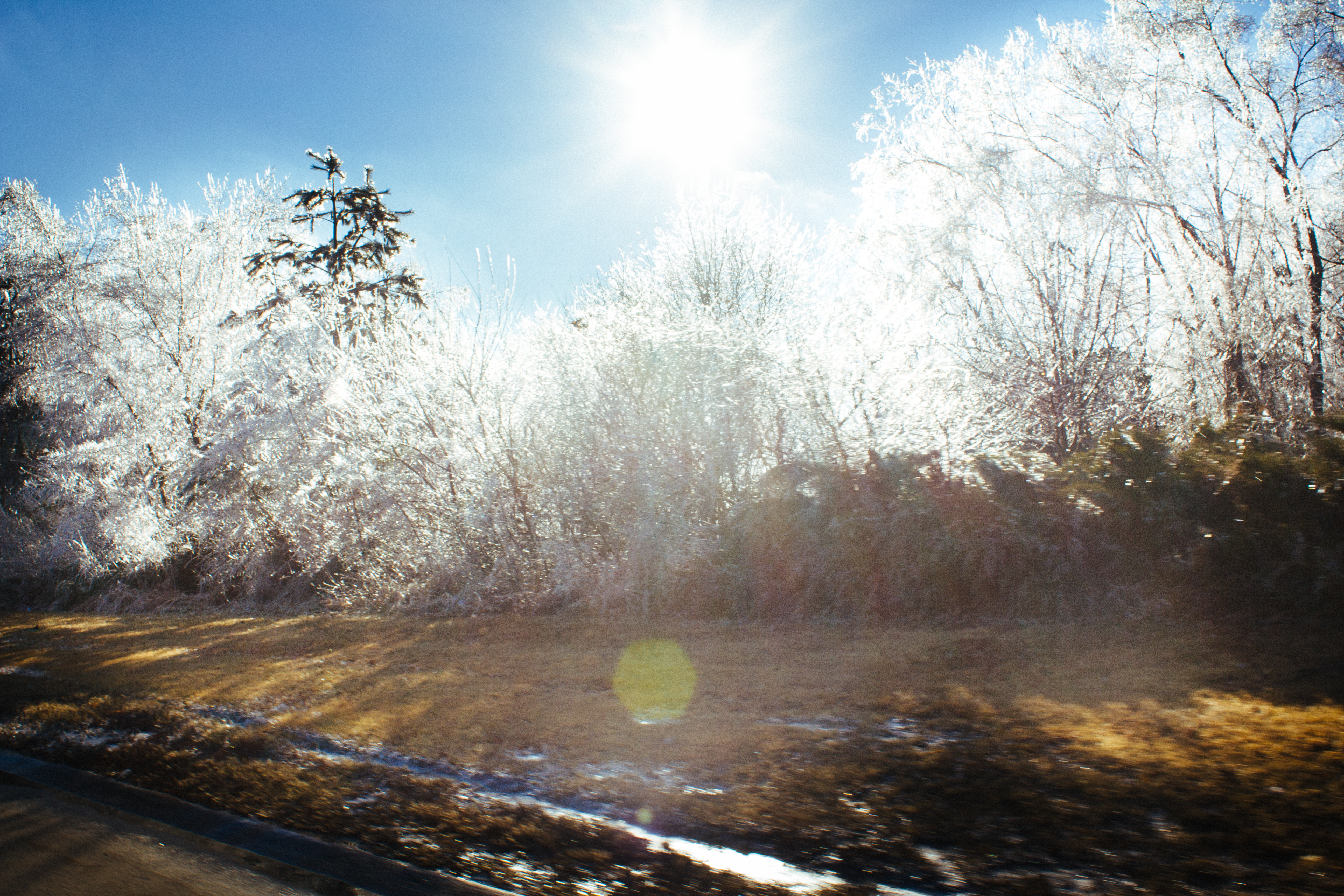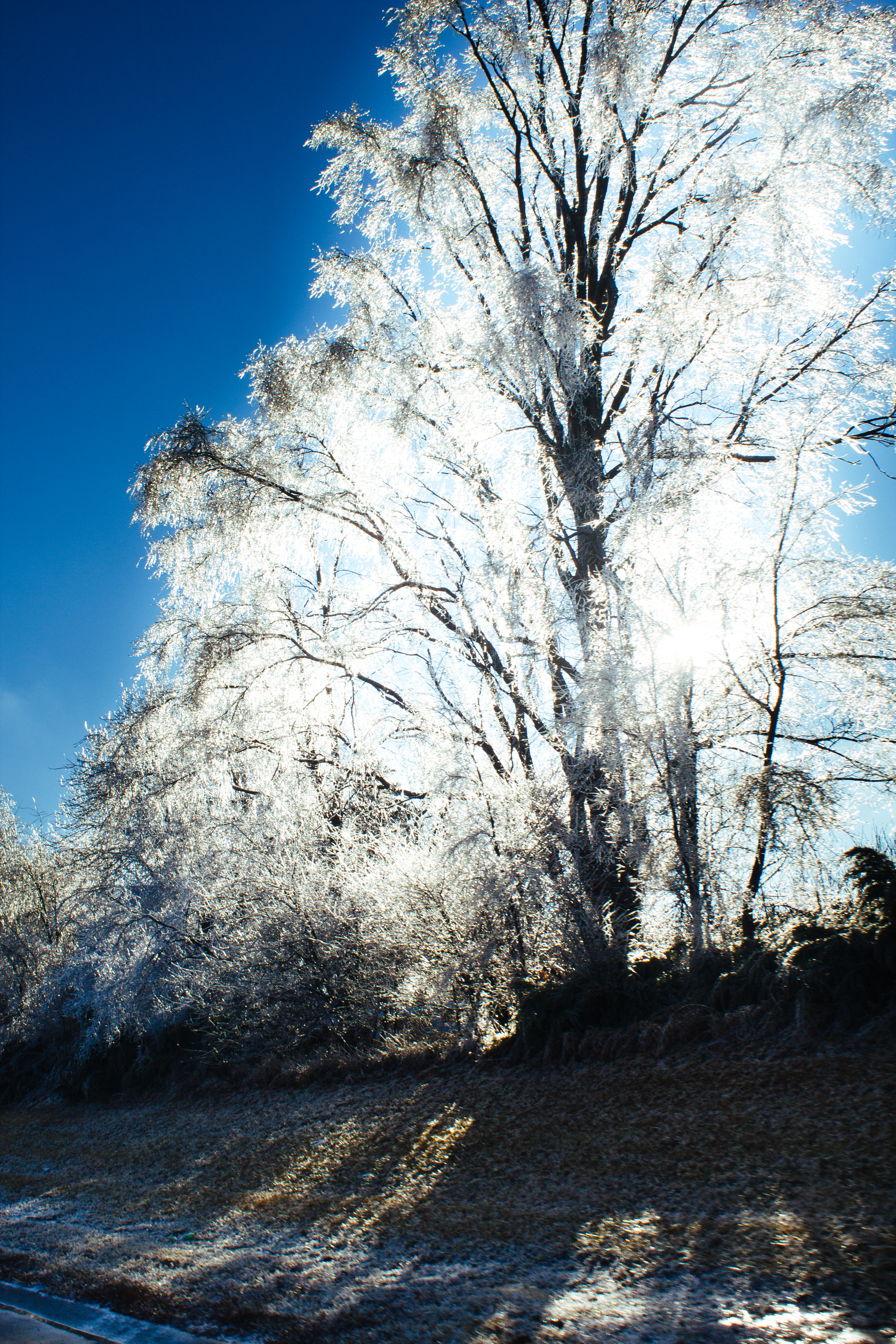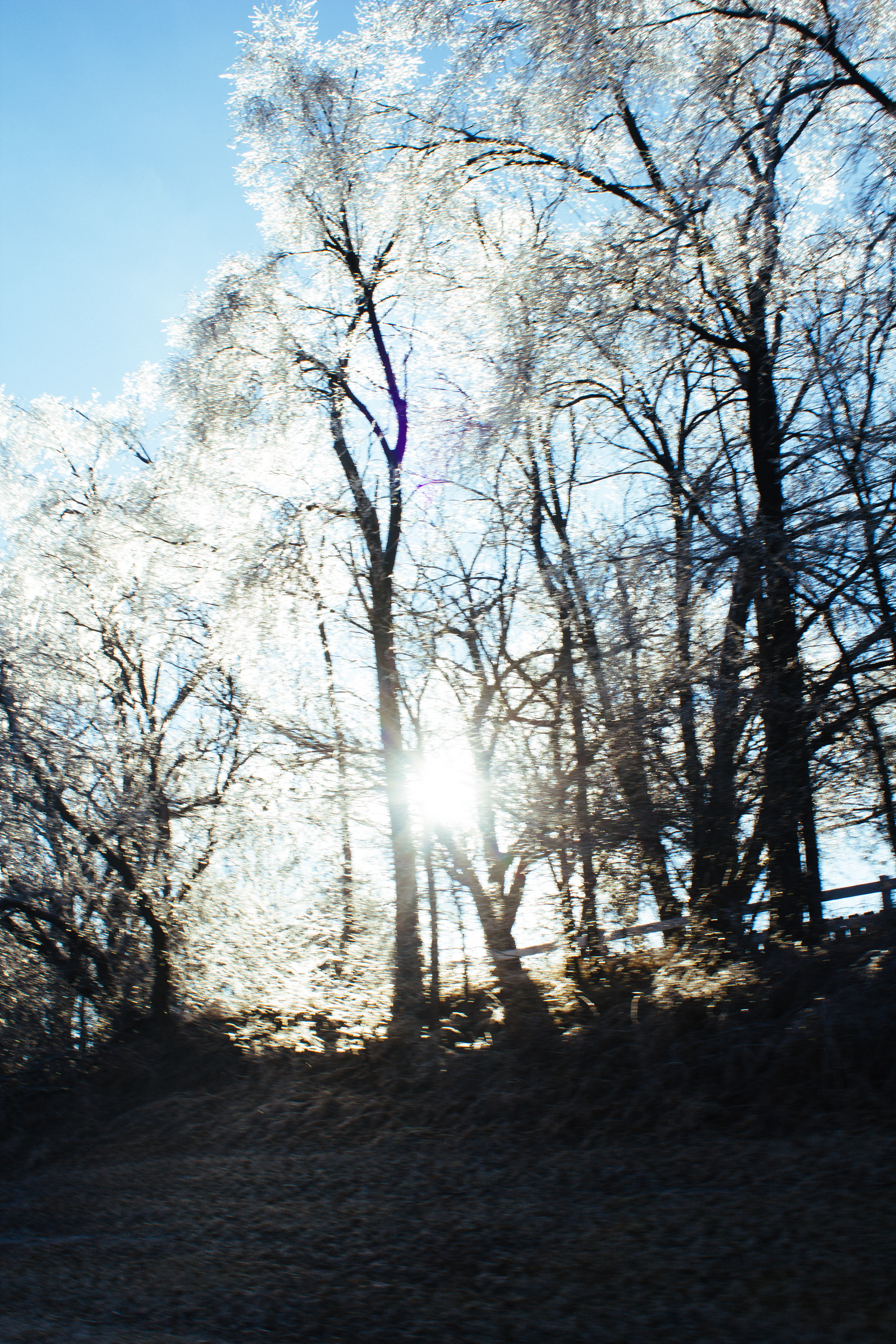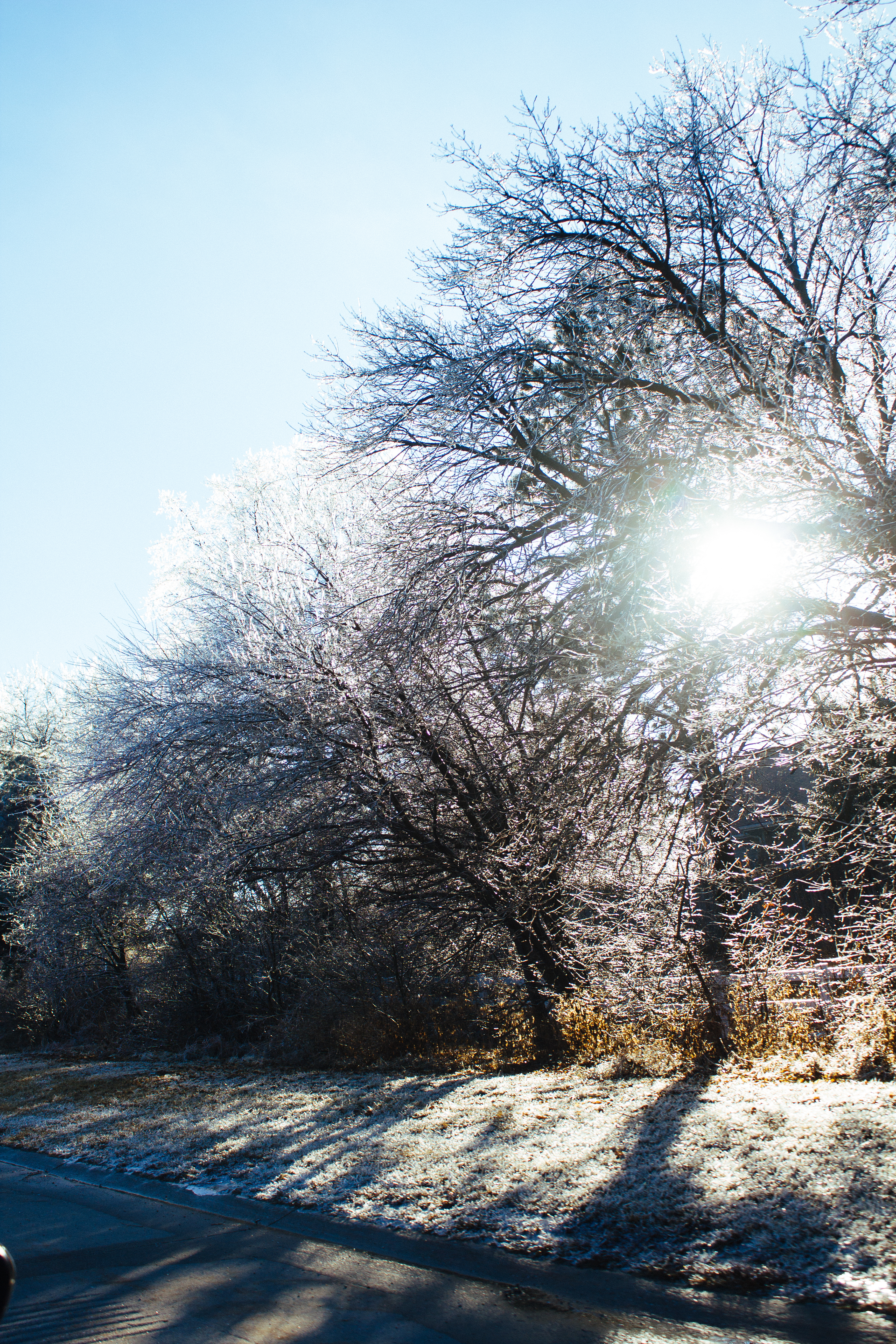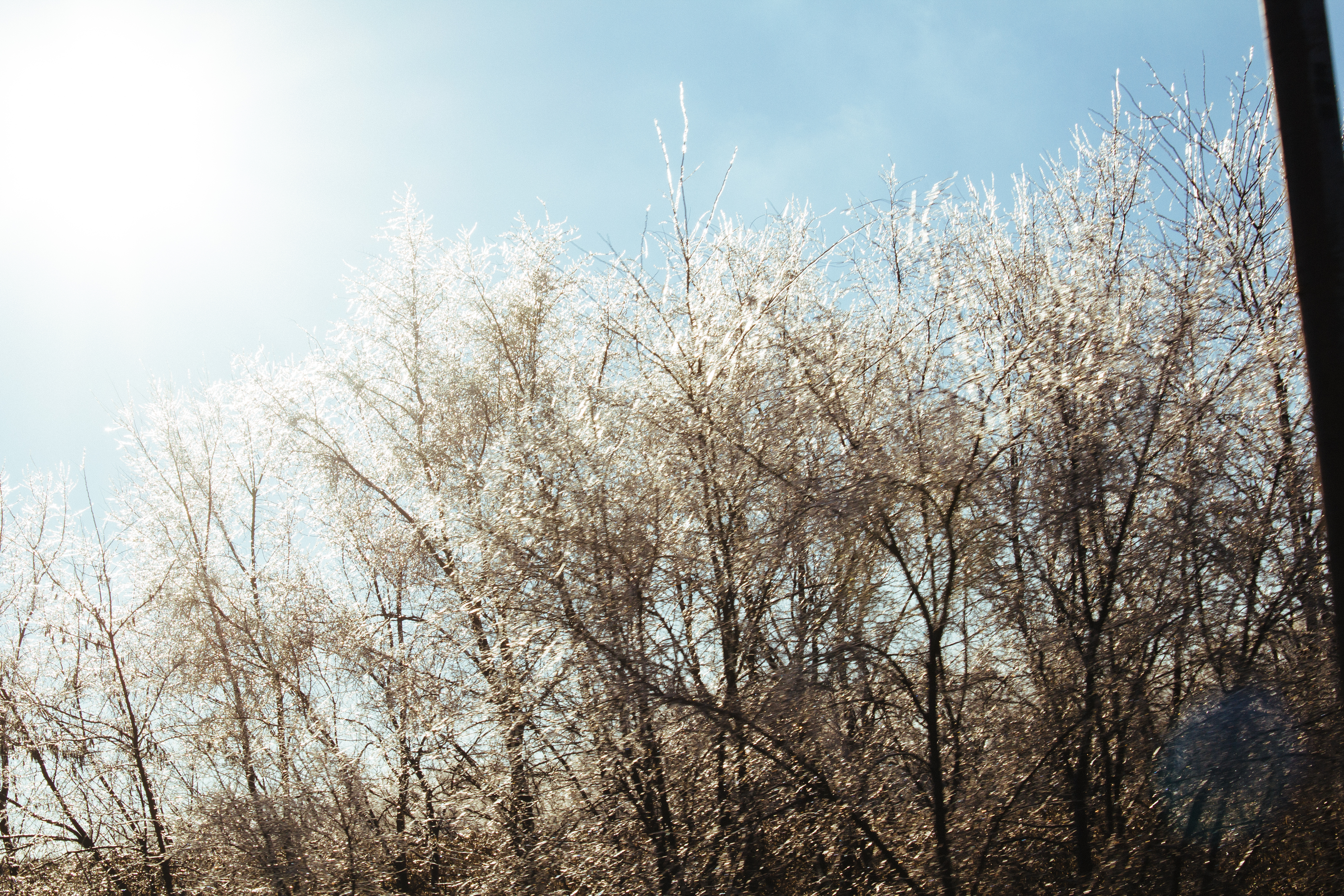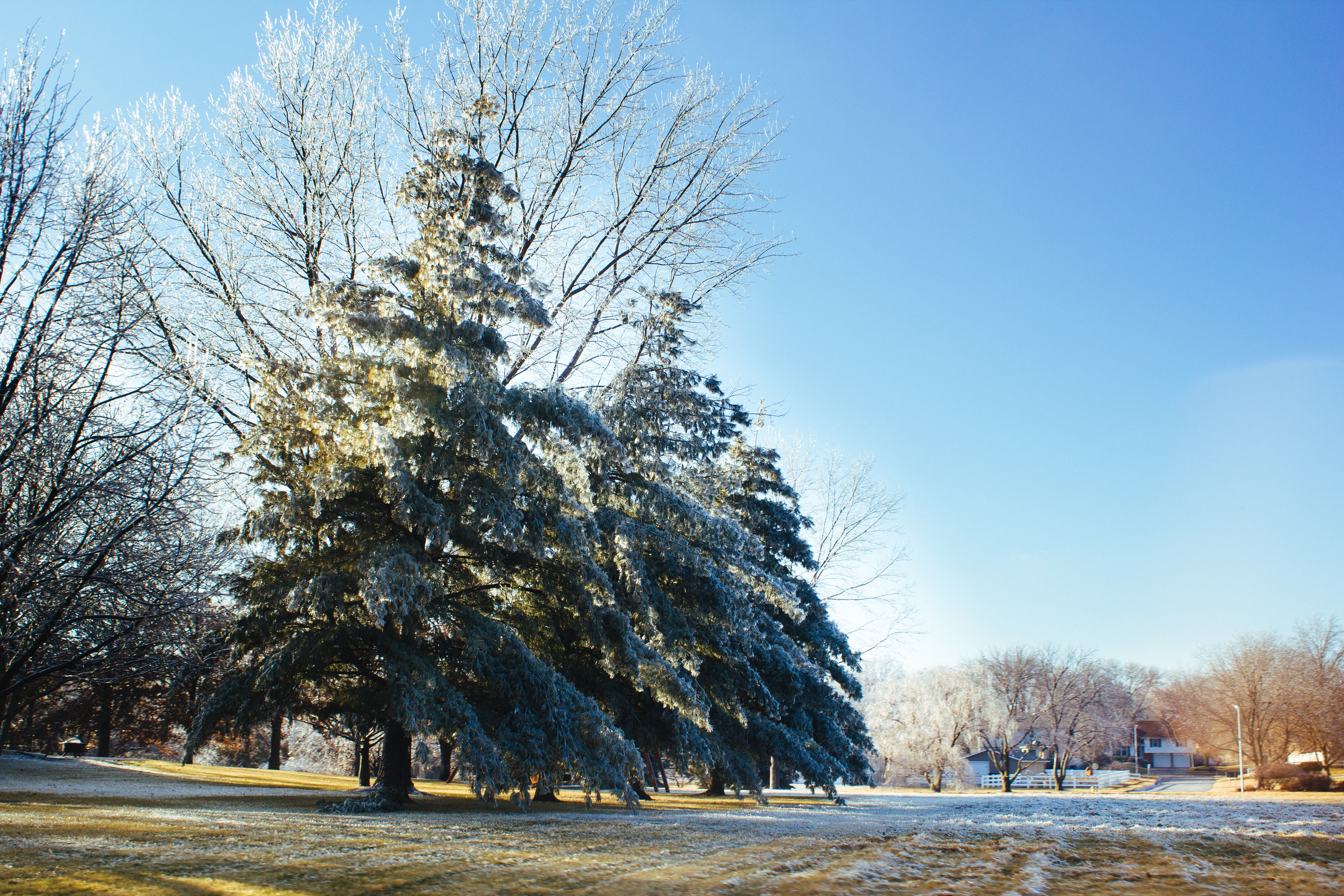 I'm pretty sure that people in NE are over the snow and the cold and the ice but everything is new and exciting for us and we are having a great time appreciating all of the little things. Like a fireplace, frosted windows, icicles, the sunsets, the fresh air and how welcoming people are up here.