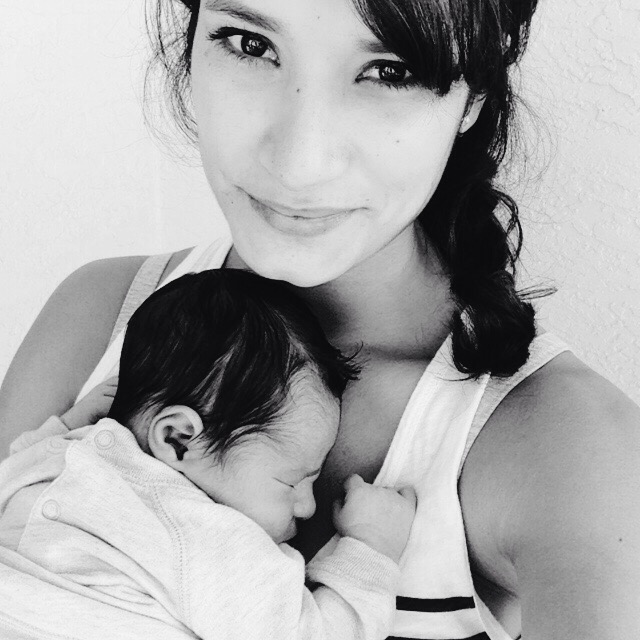 It's been 11 days since our little one joined us and as cheesy as it sounds there's been nothing but love around our neck of the woods.  We are all so smitten with this little guy that our hearts are bursting at the seams.  We wanted to document a few of our hospital pictures and few photos as a family of FOUR (!!!) that we have snapped with our phones throughout the past week.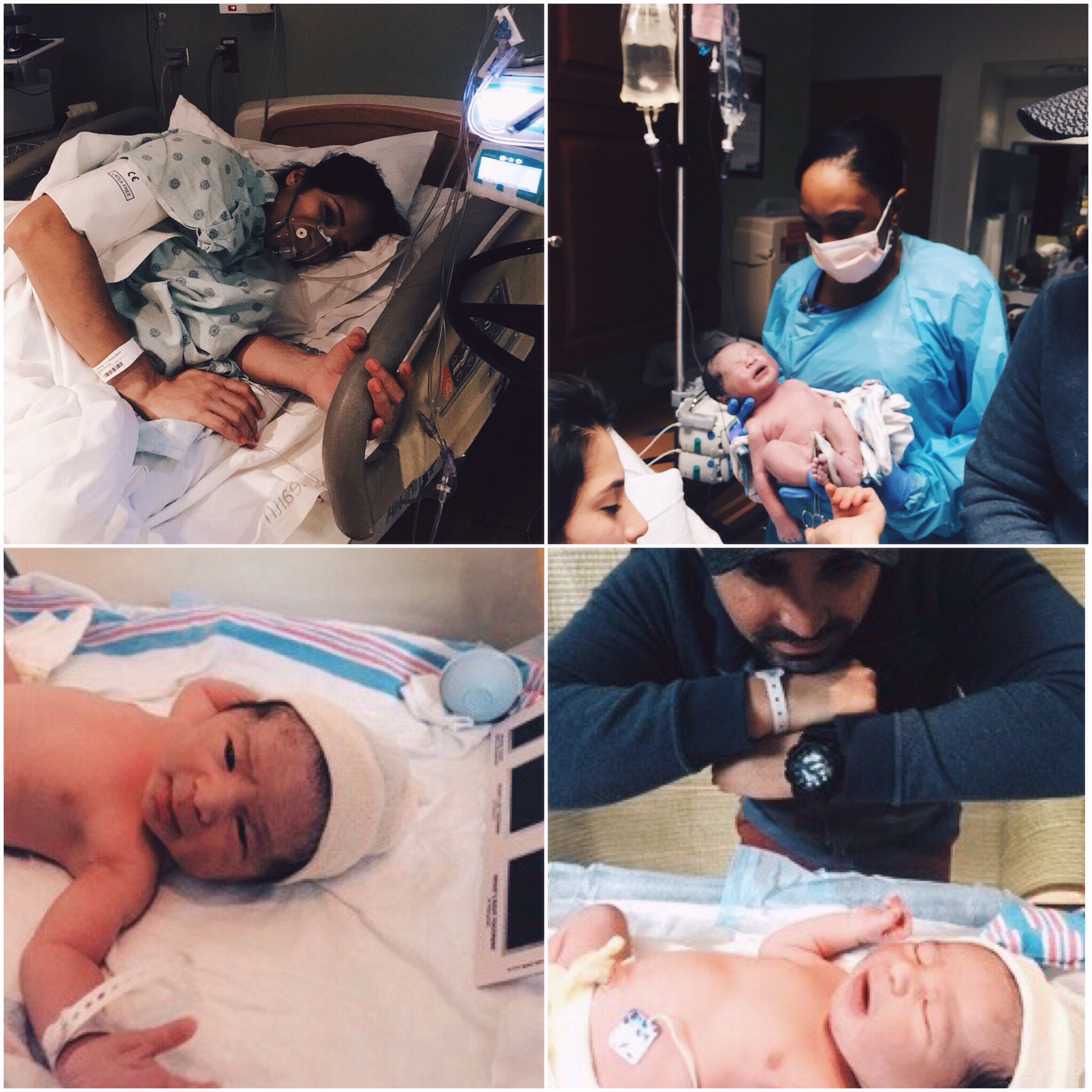 Haddon Alexis Gonzalez,
was born on January 8th at 6:53pm weighing 7 lbs 13 ounces and standing at 20 inches tall. The delivery was touch-and-go, and although I'll spare all of the details, there was plenty talk of a c-section that kept us all on our toes, but God was faithful and saw us through it all.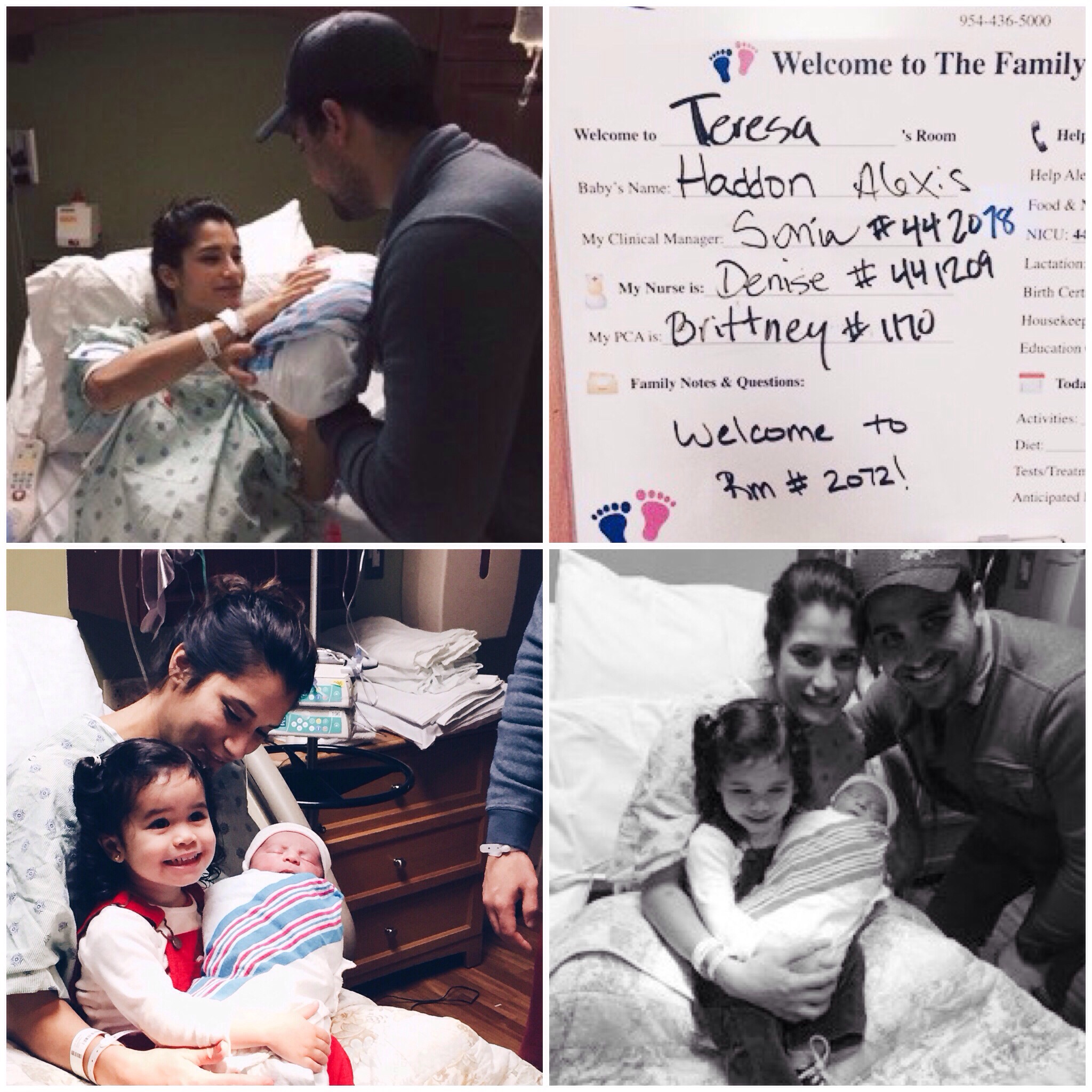 Grace was so excited to see her baby brother for the first time.  It took her a while to put it together that the baby was no longer in mommy's belly, but I think she's figured out what happened.  We brought a little train set to the hospital (a gift from her little brother) and she loved it! She kept saying "thank you so much baby Haddon, I love it!"  We weren't so sure how she was going to take the sharing of attention, but so far she's been incredible.  She wants to hug him and kiss him and hold him…. sometimes it's a bit scary.  We're pretty sure she'll be trying to pick him up sometime soon.  Good thing she's nothing like me. According to my mom, I broke out in hives when my brother Jorge was born.  It was so bad that she had to send me away with my dad for a few weeks (sorry Jorge). I guess in the grand scheme of things, my problem is a good one to have.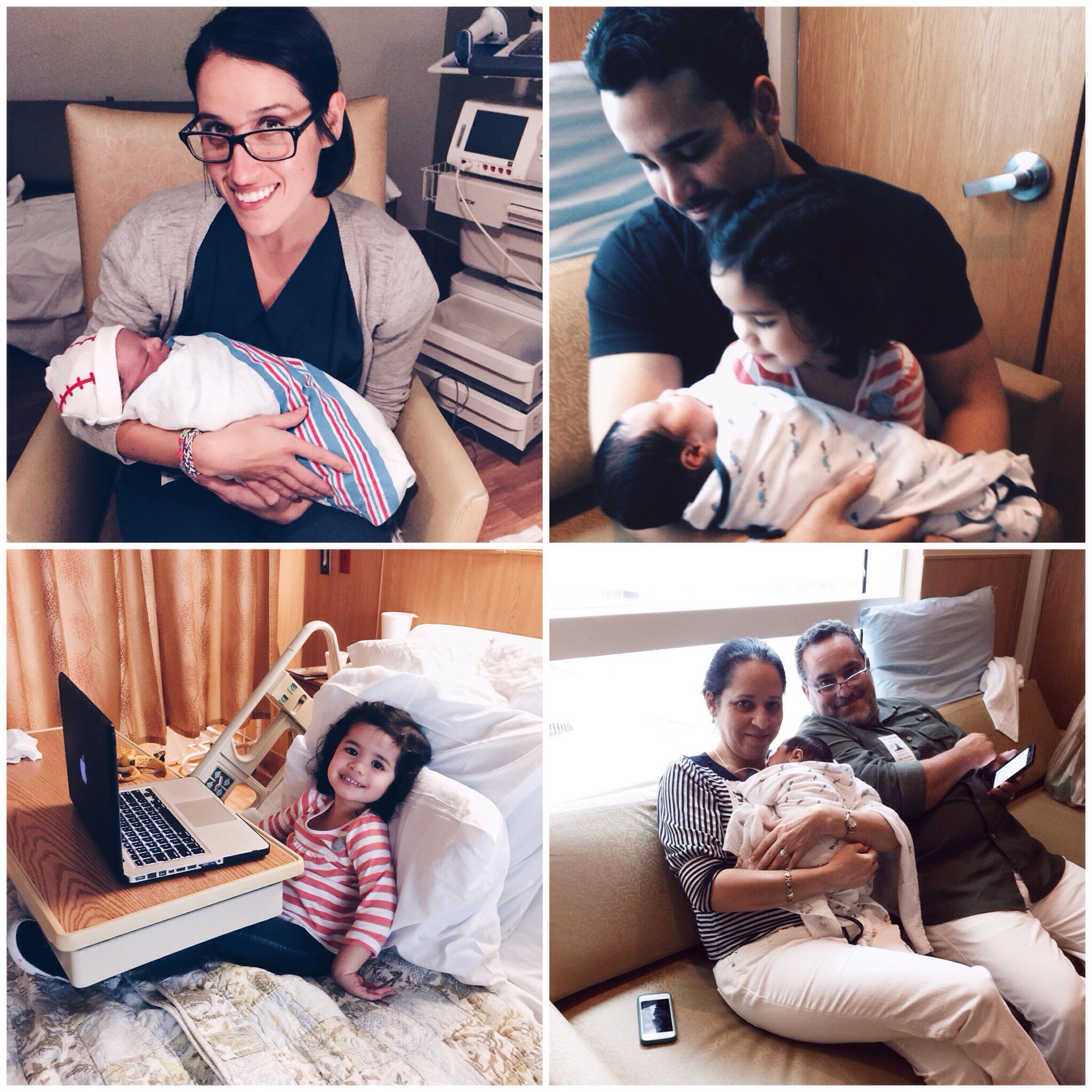 Our sweet sister-in-law Corina made it to the hospital just as Haddon was making his way into this world.  She walked in, put her bag down and jumped right in to help (thank you Coco!) The following few days were spent with my lovely mom and in-laws bringing Grace to the hospital so we could see her as well as bringing in all sorts of comfort foods to get us through the sleepless nights and feelings of being cooped up.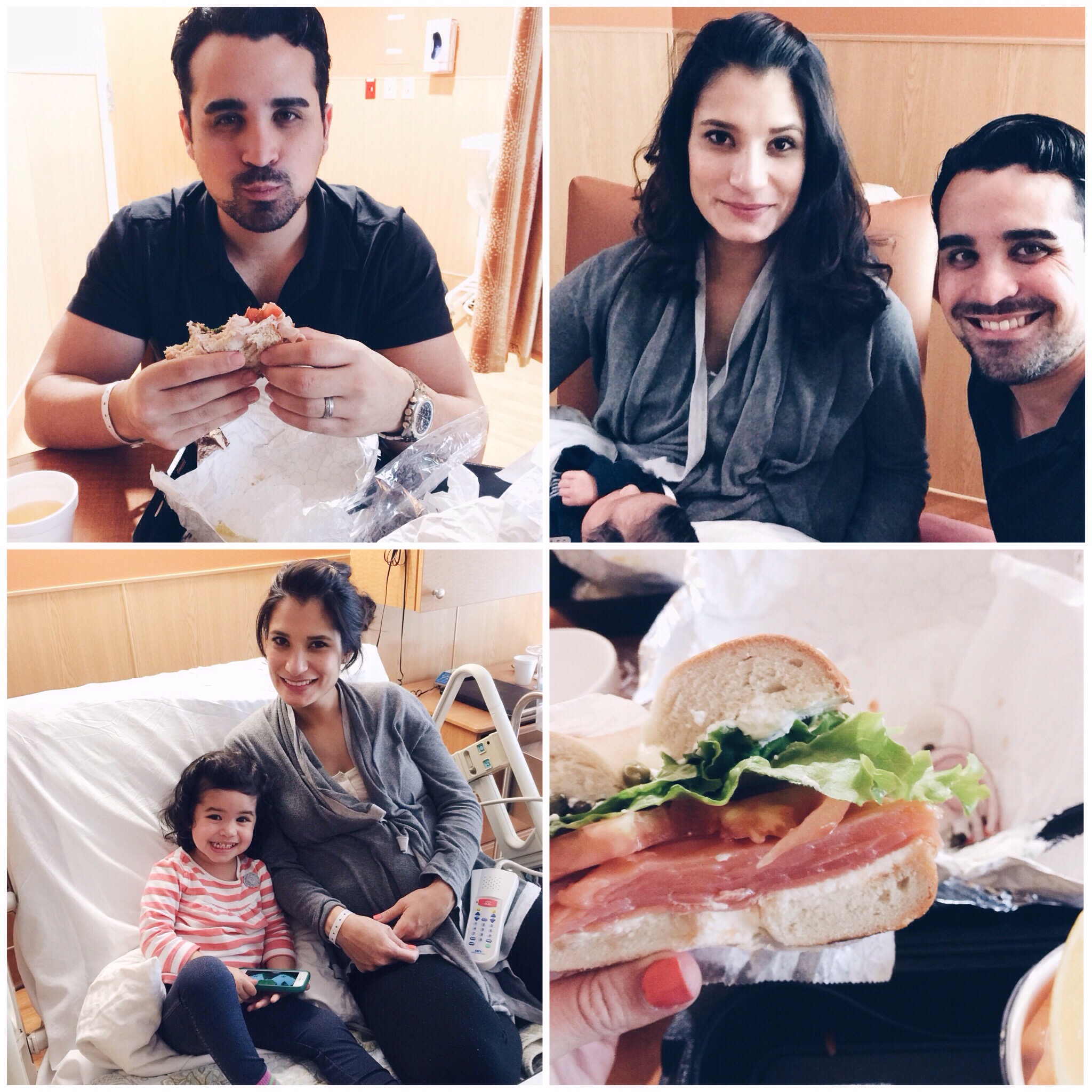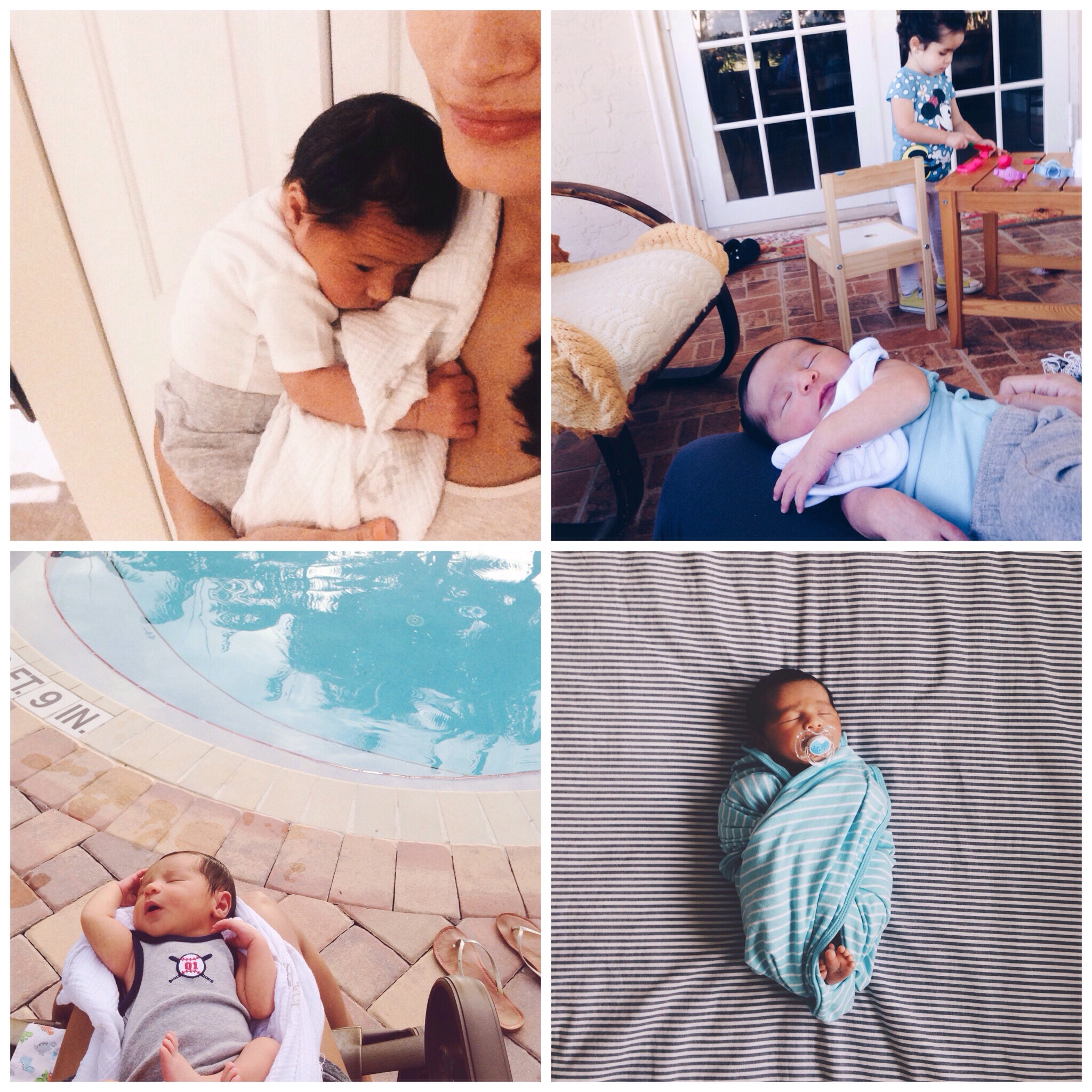 We're home now and are enjoying every cuddle and baby scent we can get our hands on.  Our sweet boy is so precious and so perfect for our family in every way. Thank you all so much for your prayers, kind words and gestures towards us.  Our family has been blessed beyond belief!