MEDITERRANEAN TABBOULEH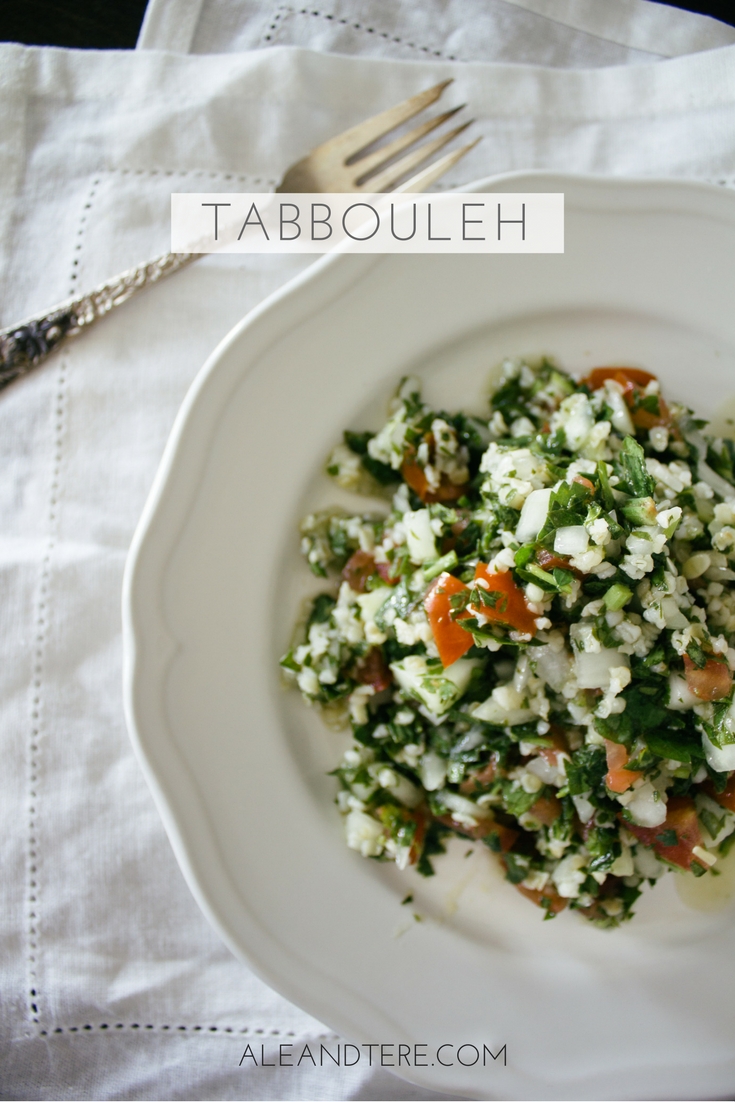 I grew up eating mediterranean food. My mom is from Syria and I grew up cooking right along side of her for as long as I can remember.  Today I'm sharing with you one of my favorite recipes.  It's my take on a  Mediterranean Tabouleh and it's perfect for these warm summer days.  There's a lot of lime, tomatoes and cucumbers which makes this the most refreshing salad you'll ever eat.  My twist on this salad is that I add cilantro.  Alex and I both love the fresh taste of cilantro and add it to just about anything.  We serve this salad with grilled chicken, lamb or burgers. It's always a hit and I know you'll love it!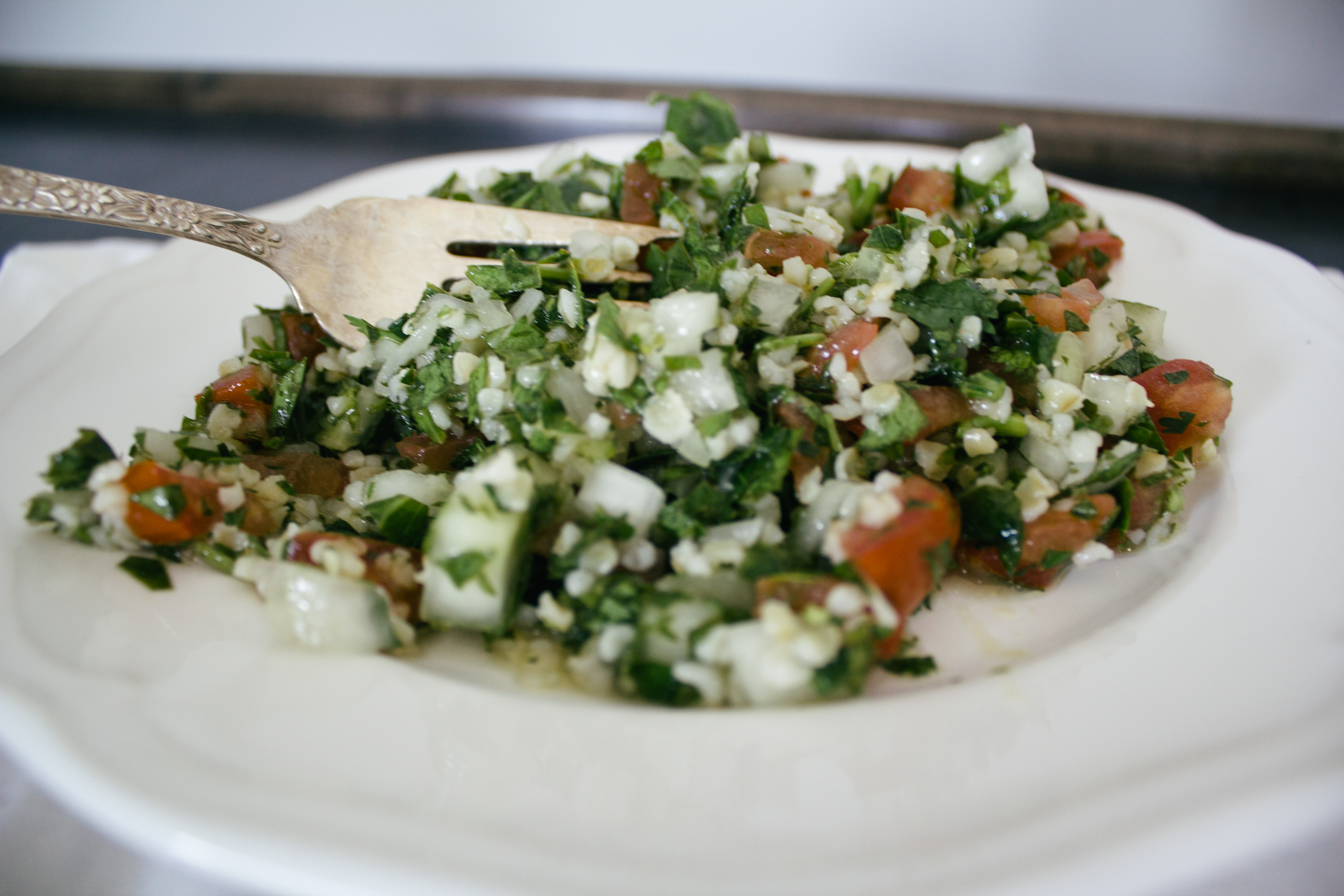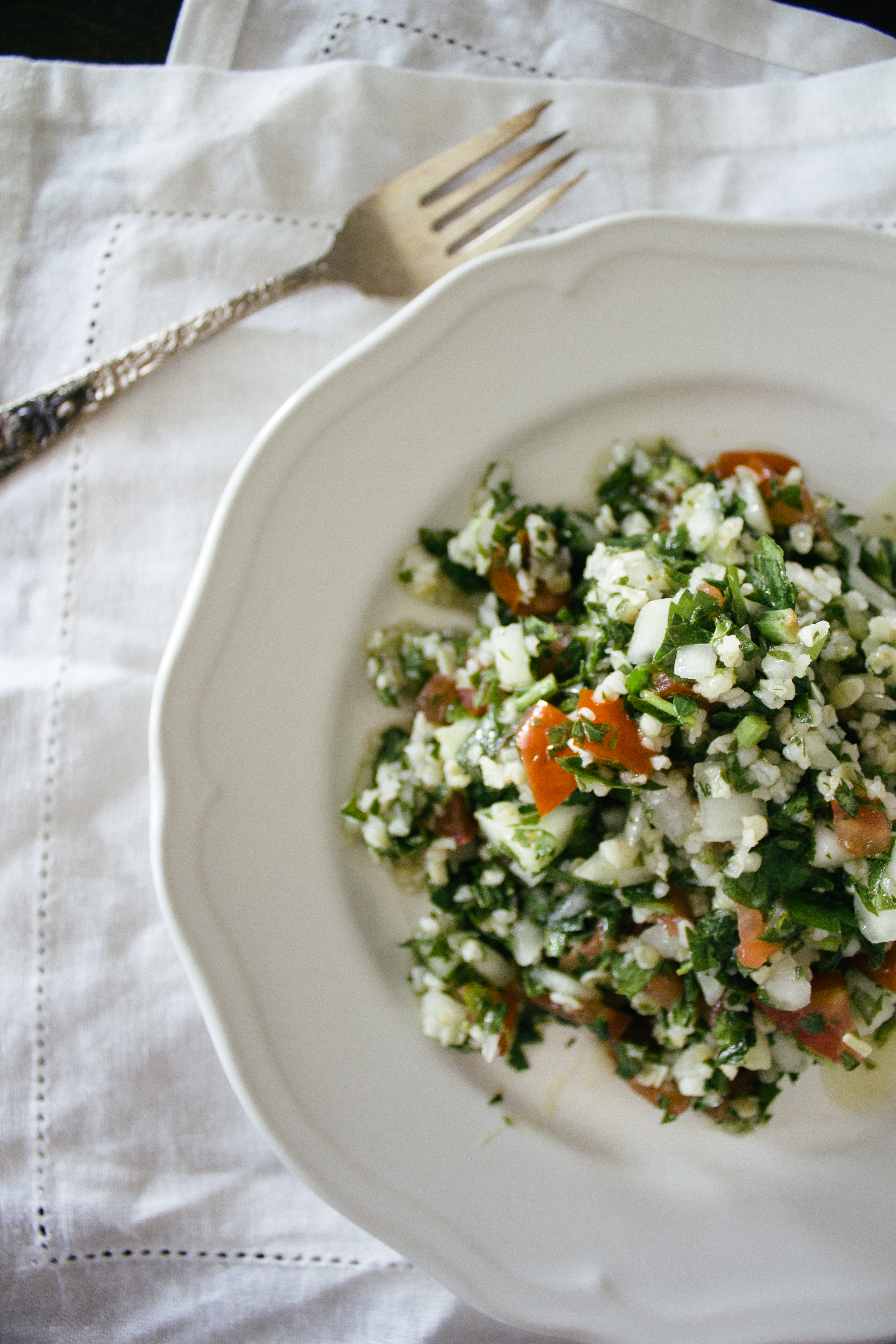 MEDITERRANEAN TABBOULEH
Ingredients
1/4 wheat bulgur- cooked and cooled (in a small pot cover with water and bring to a boil. Once you reach a boil, lower the heat and cover.  Cook for another five minutes and fluff it up with a fork.)
4 tomatoes- seeded and chopped into small cubes
1 large cucumber- peeled and cubed
1/2 white onion chopped very small
2 bunches of Parsley chopped up very small
1 bunch of cilantro chopped up very small
The juice of 4 limes
1/4 cup of olive oil
1 tbs of salt
Directions
Combine all of the ingredients in a large bowl. Adjust salt to taste and refrigerate for at least 4 hours
Toss everything before serving
That's it friends.  It does not get any easier than that. You'll totally love the fresh taste of the cilantro, the crunchy cucumbers and the texture of the bulgur.  If you can't find bulgur, you can play around with quinoa.  All of these flavors will marry in the fridge and taste even better the next day!
Enjoy!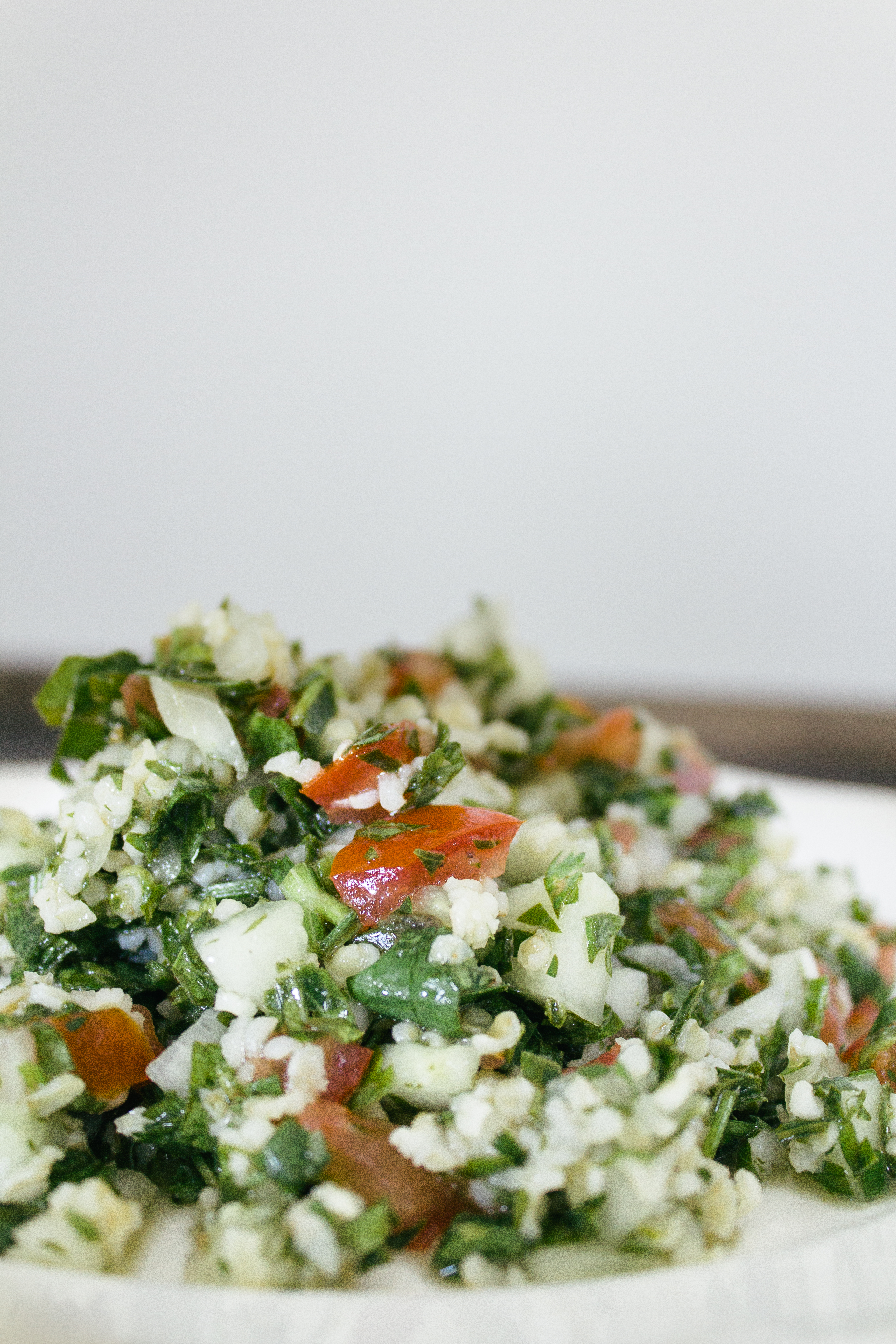 ---