MINT-BEEF PITA POCKETS | A RECIPE
This shop has been compensated by Collective Bias Inc. and its advertiser. All opinions are mine alone. #DairyFreeGoodness  #CollectiveBias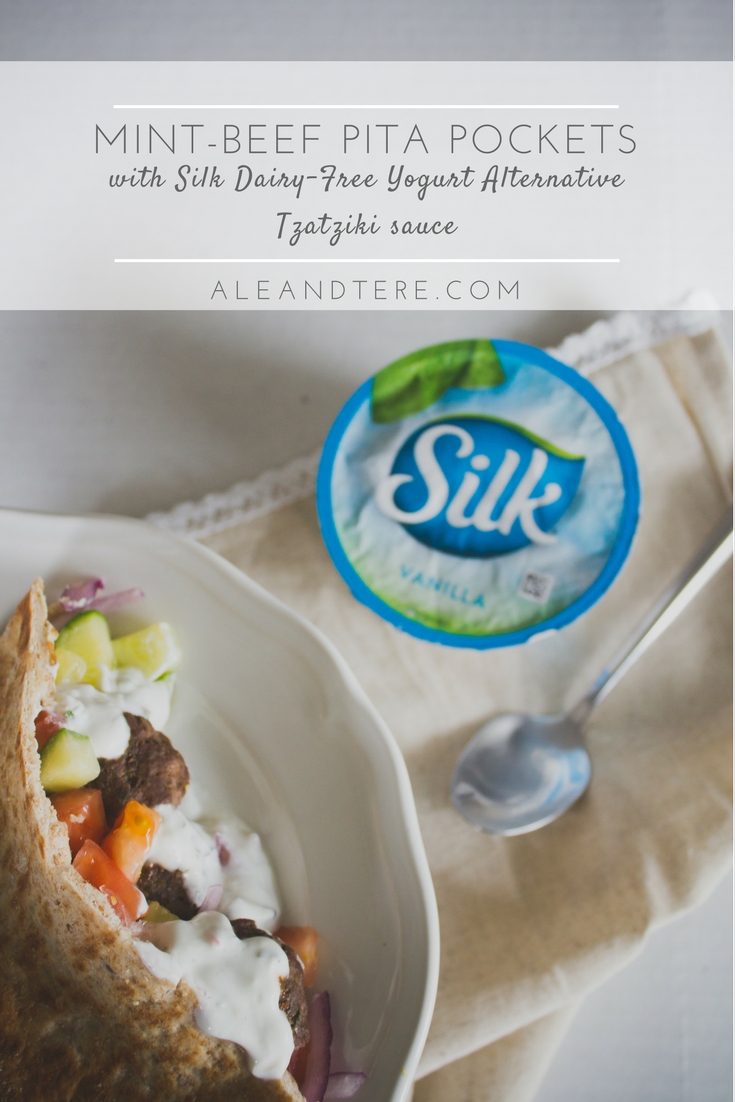 There is no denying that Alex's favorite cuisine is Mediterranean.  He loves his childhood Cuban cuisine and Italian is a close second, but put a fresh plate of Tabuleh in front of him and he's a happy man. I love Mediterranean cuisine as well. My mom's parents were born in Syria and we grew up with deep Arabic roots.  I have memories of attending huge family dinners and learning all about the spices, deep middle-eastern flavors and garlic… so much garlic!
These days, I try to bring my mediterranean roots to our kitchen as often as I can, and today I'm sharing with you a TWIST on a super easy and delicious Mint and Beef Pita pocket!
I think this is a great recipe for the cook that is adventurous and the twist is that it's completely DAIRY FREE! That's right friends, these pita pockets are topped with a tarty and tangy Tzatziki sauce that is completely dairy free because I'm swapping out the regular greek yogurt for Vanilla Silk Dairy-Free Yogurt Alternative which is a great alternative to any recipe! Fun right?!
I love Vanilla Silk Dairy-Free Yogurt Alternative because it's the perfect everyday snack. It's also a great ingredient to up the protein intake because it has 6 grams of plant-powered protein in every serving AND you can find it at your local Walmart. Win!
These beef pita pockets also take no time at all to prep and to cook.  They can be enjoyed year round or in the summer, by the beach! Enjoy.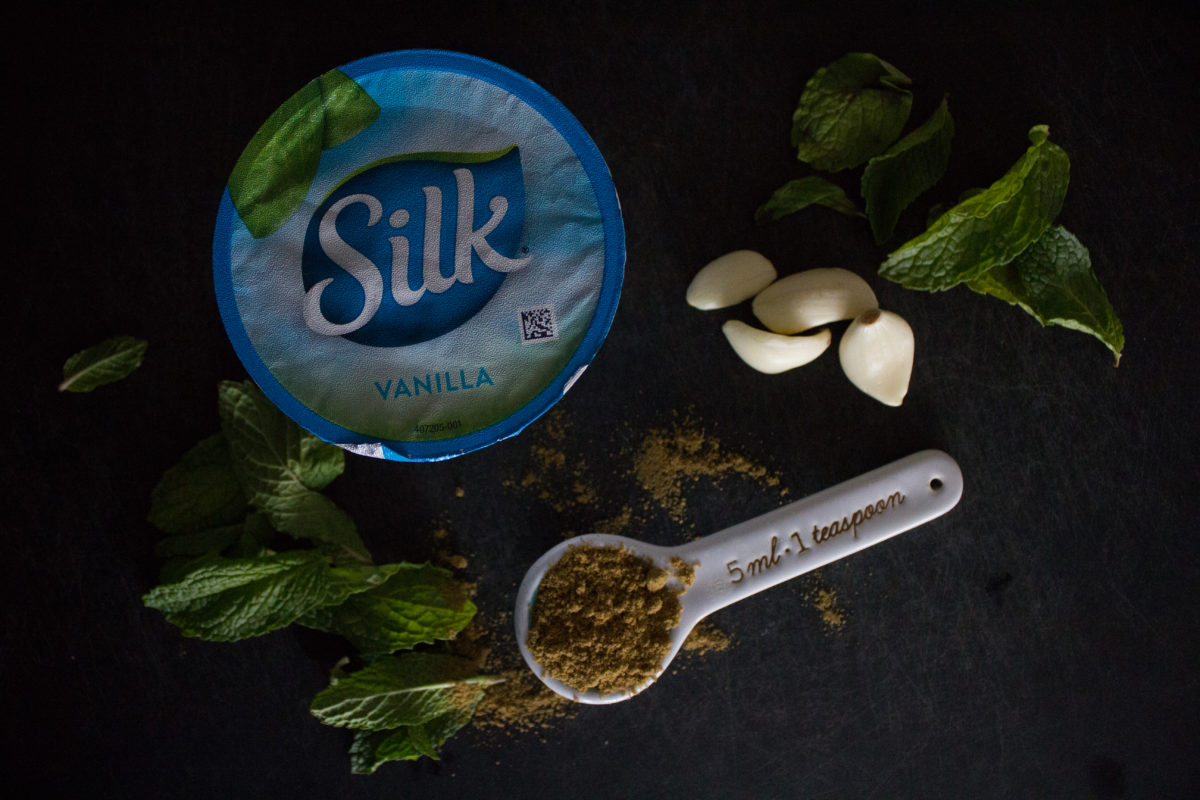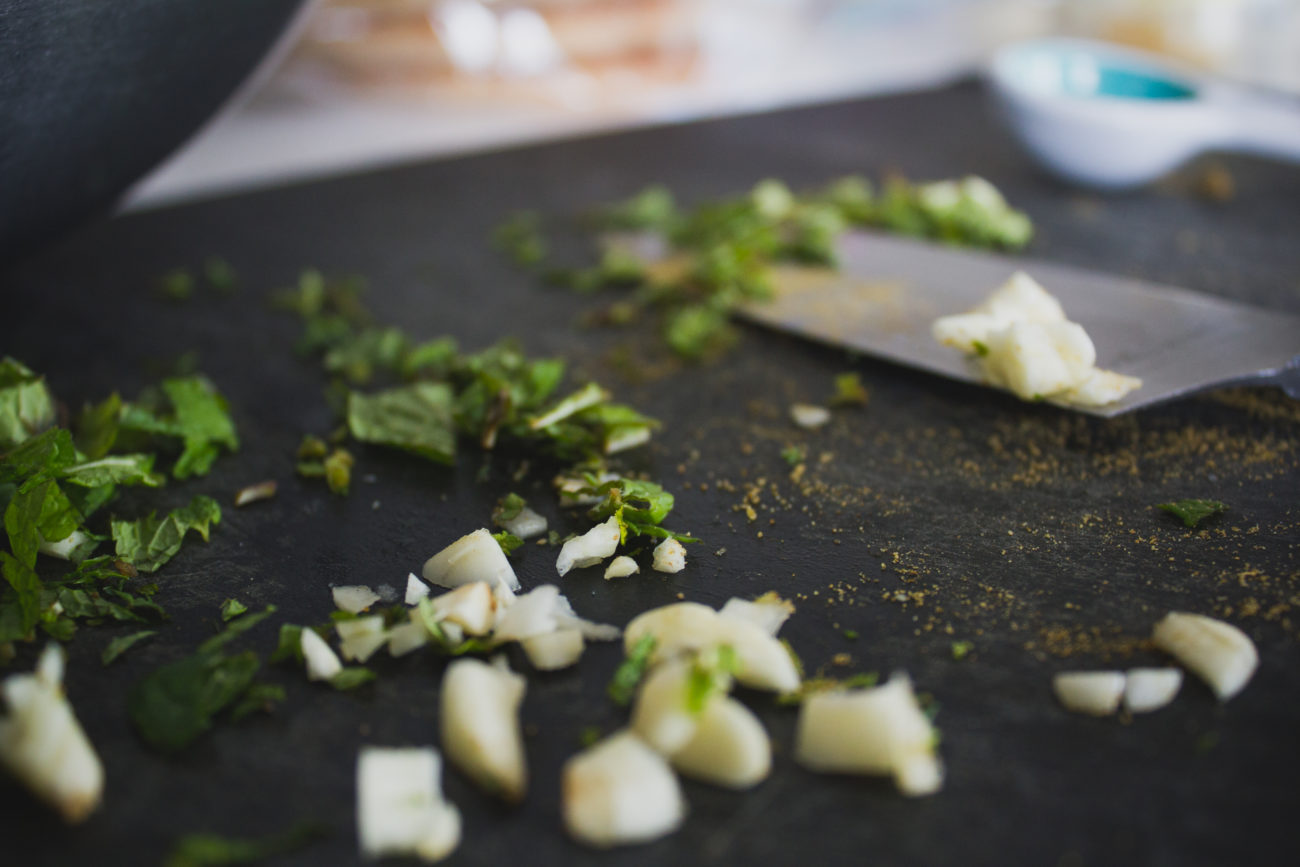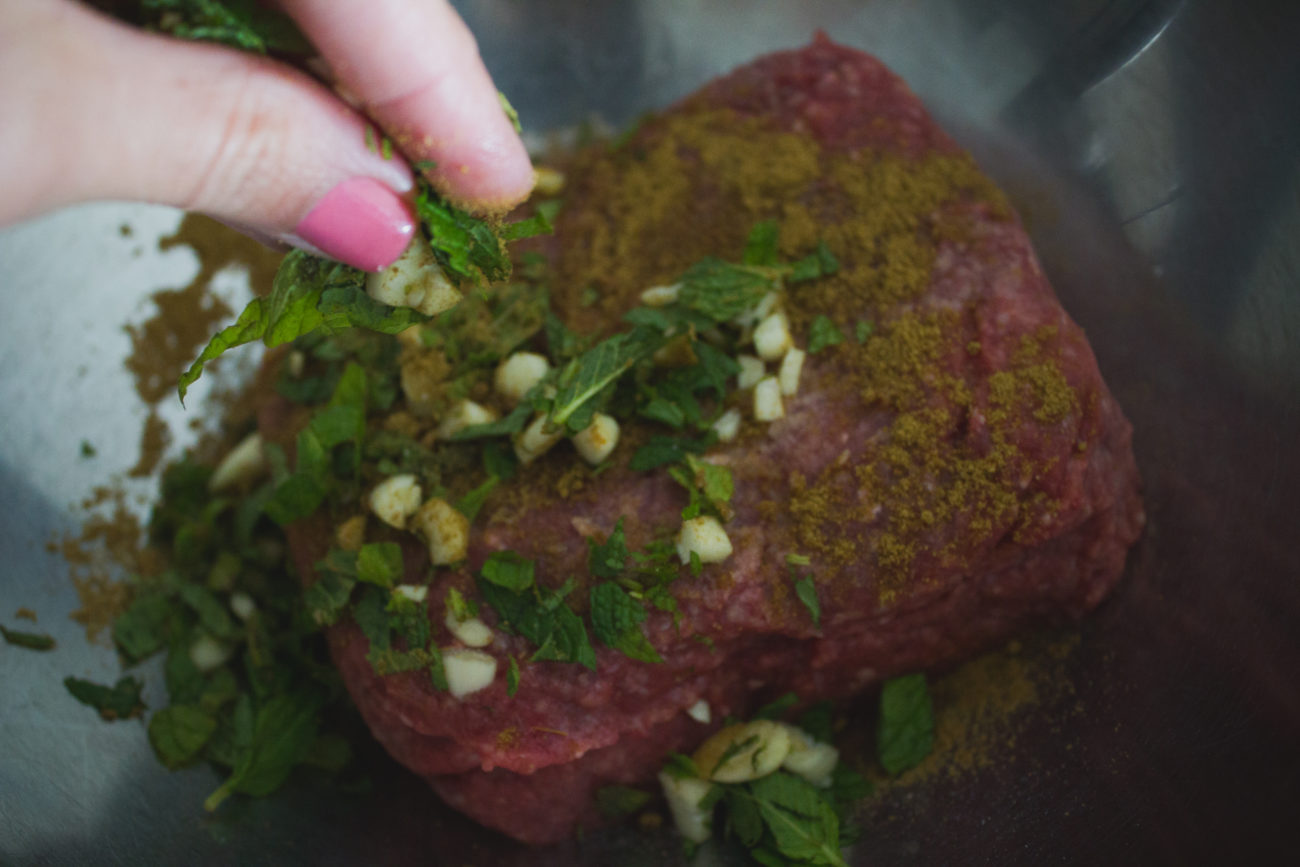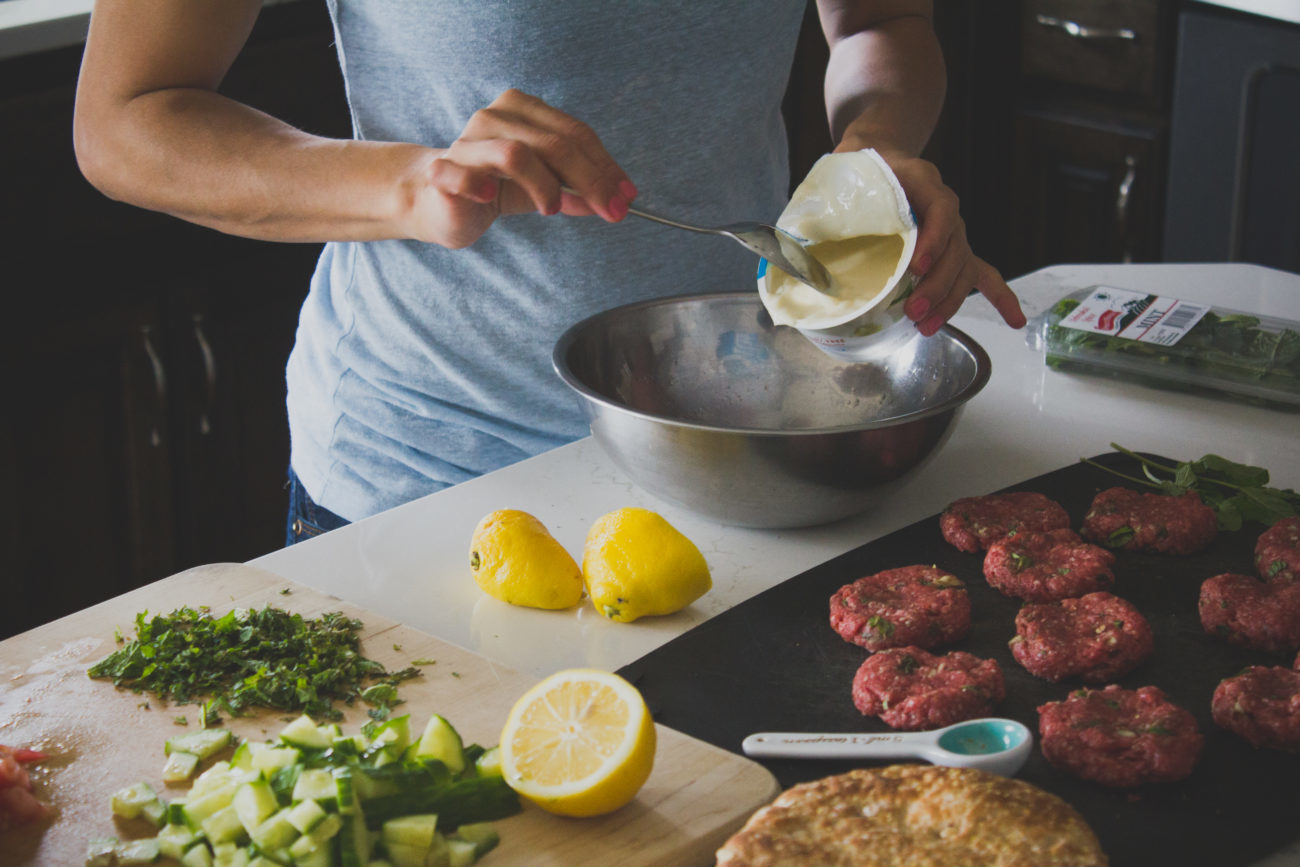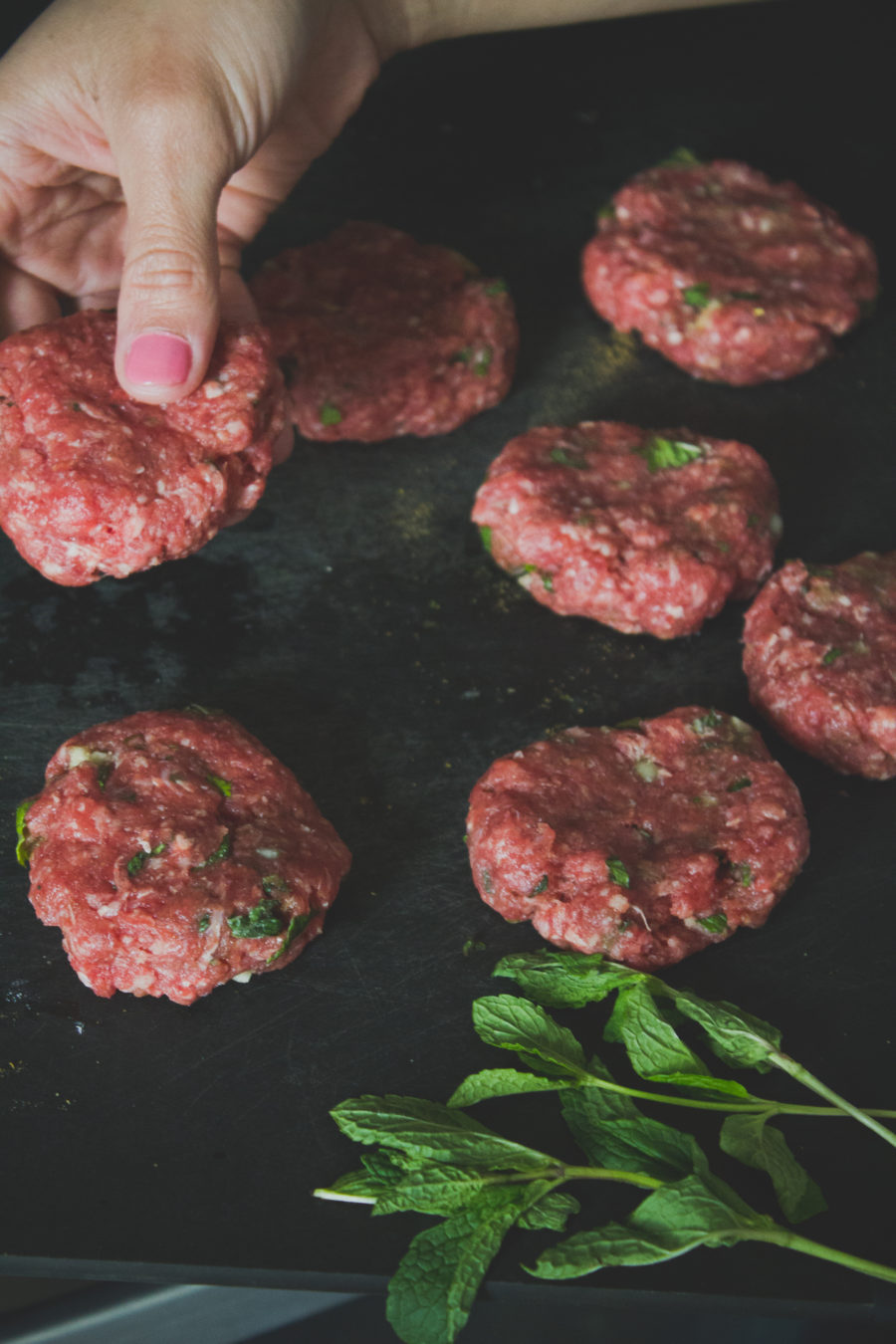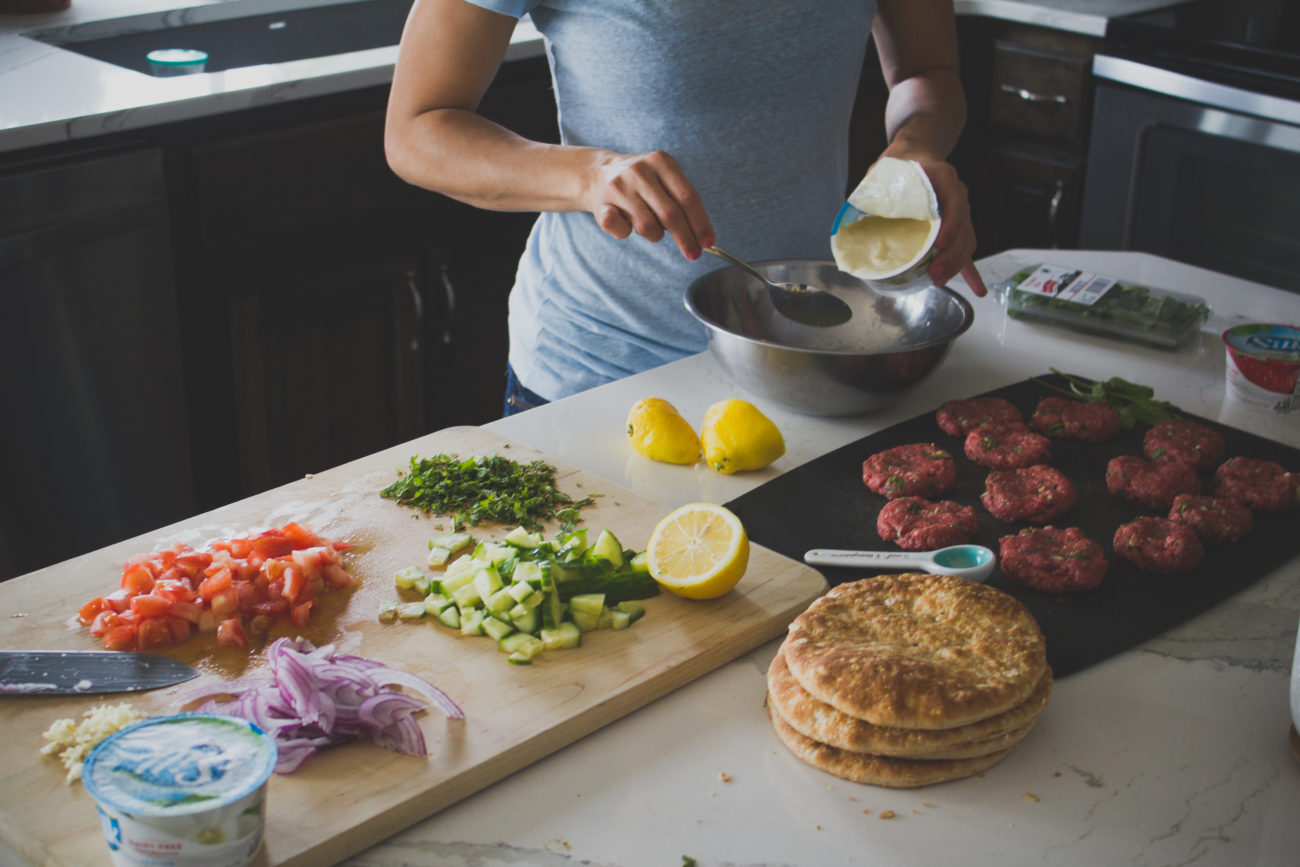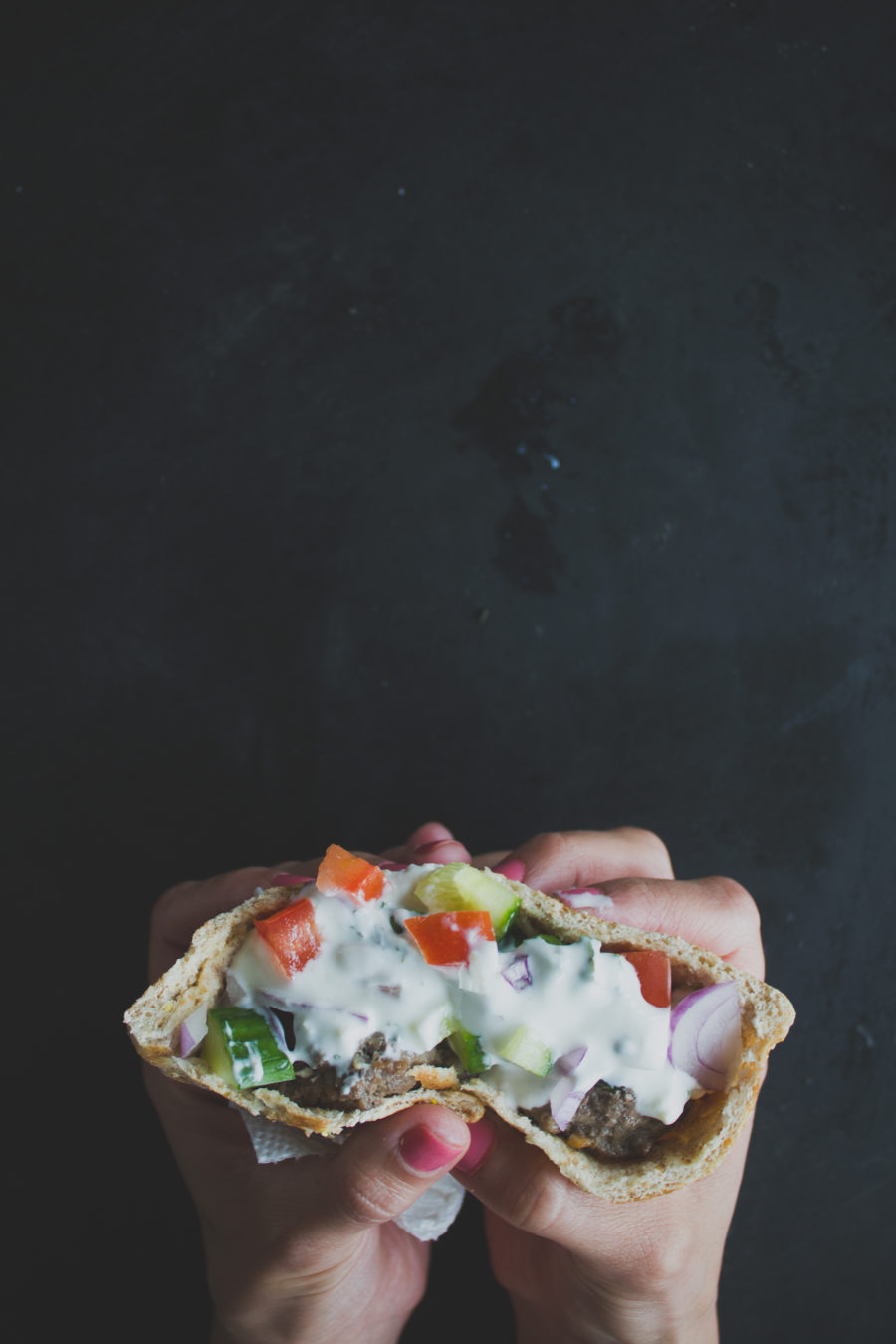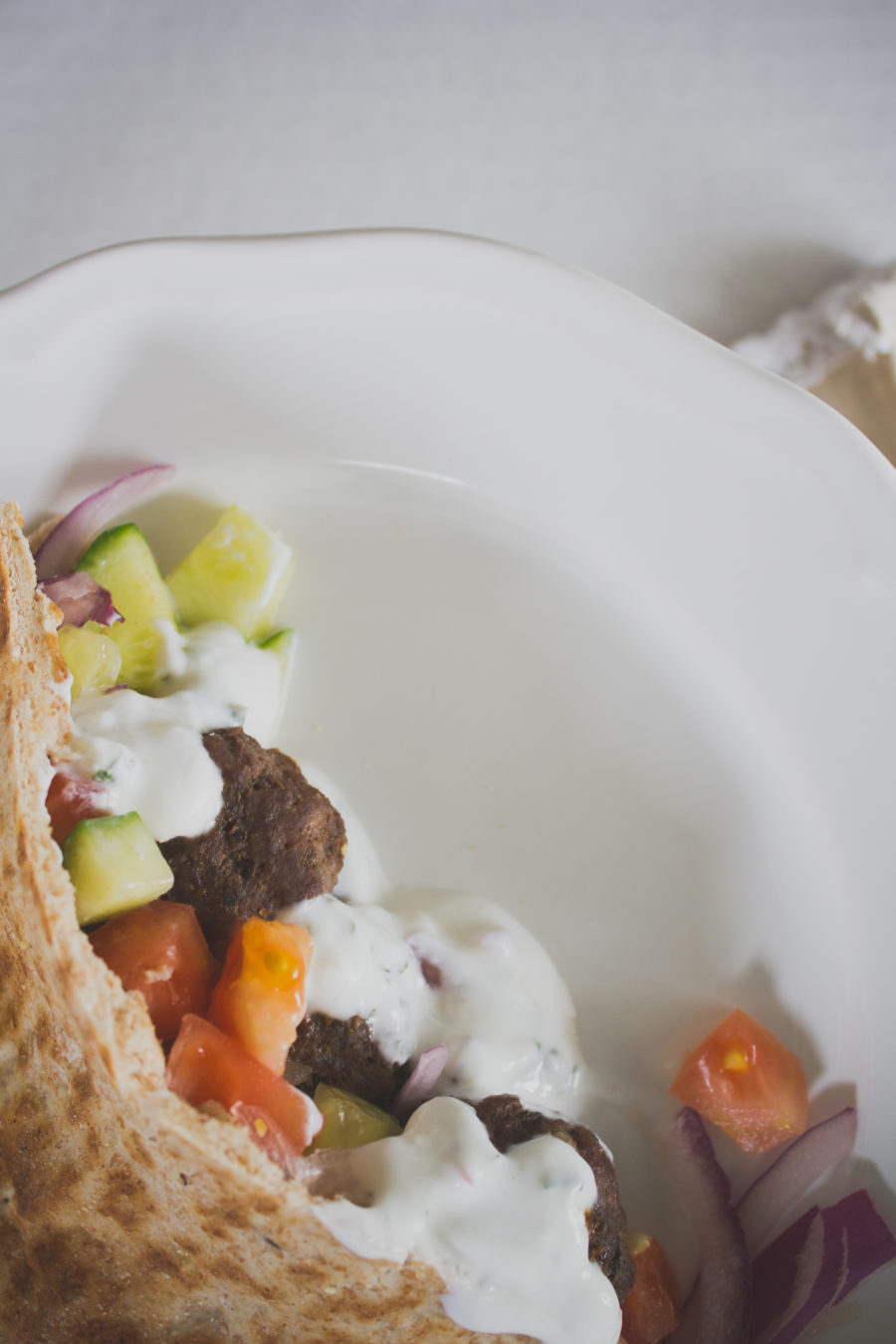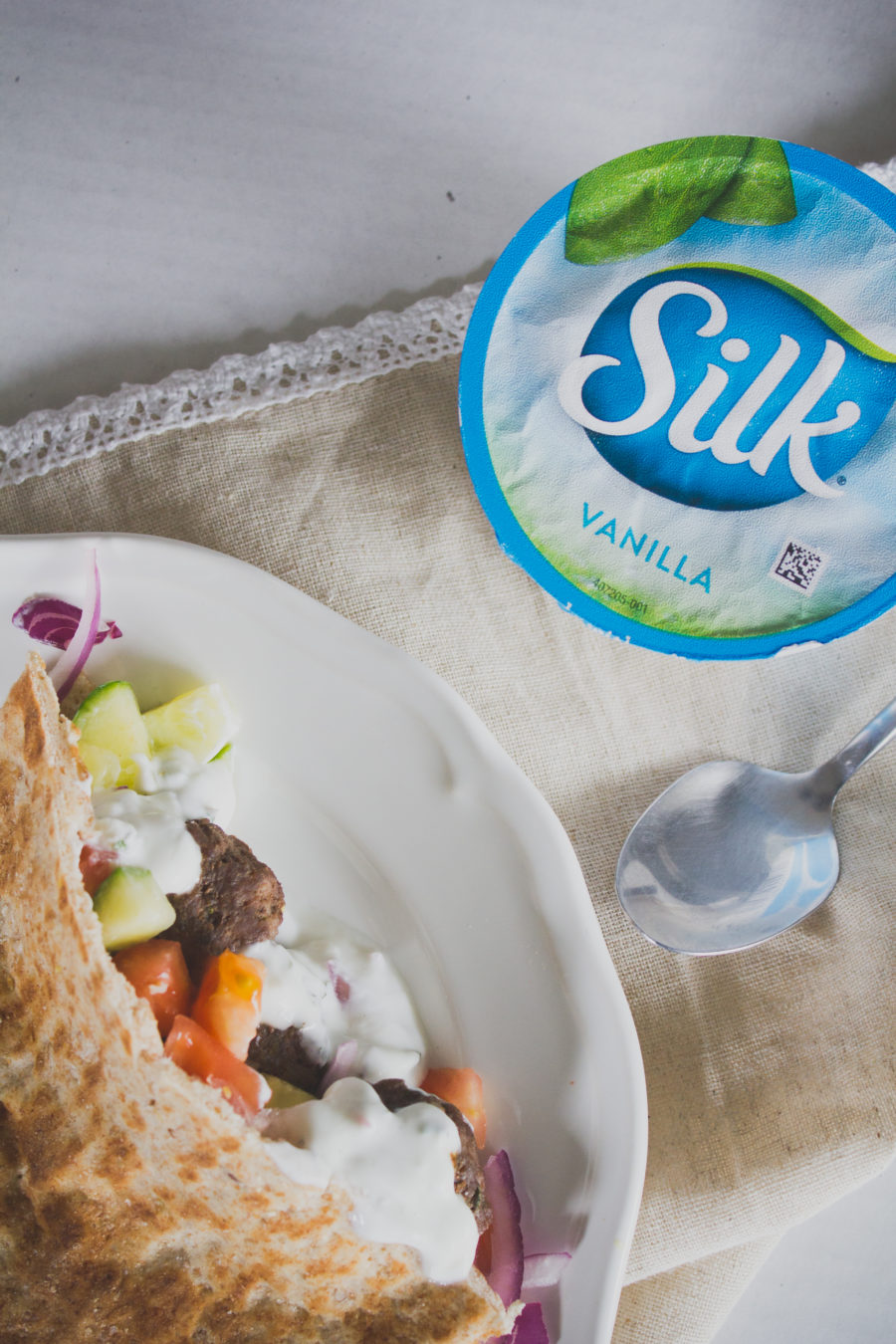 MINT BEEF PITA POCKETS WITH SILK DAIRY-FREE
YOGURT ALTERNATIVE TZATZIKI SAUCE.
Ingredients
For Tzatziki sauce
􏰀􏰀􏰀􏰀􏰀2 5.3-ounce containers Vanilla Silk Dairy-Free Yogurt Alternative (you can also use plain, but I like a little sweetness)
􏰀􏰀􏰀􏰀􏰀2 garlic cloves minced and crushed to almost a paste
􏰀􏰀􏰀􏰀􏰀3 tablespoons shredded fresh mint leaves
2 tablespoon of freshly squeezed lemon juice
1/2 teaspoon of salt
For beef-slider patties
􏰀􏰀􏰀􏰀􏰀1.5 pound lean ground beef 􏰀􏰀􏰀
􏰀􏰀􏰀􏰀3/4 teaspoon of salt
3 tablespoons of chopped mint
4 garlic cloves minced (or less if you prefer)
1 teaspoon of ground cumin
􏰀For the pockets
4 small pita loaves, split 􏰀􏰀halfway down the middle to form a pocket
􏰀􏰀􏰀􏰀􏰀 2 small tomatoes, chopped into small chunks
1 red onion thinly sliced
1/2 cup of english cucumber chopped
Directions Stirr all of the Tzatziki ingredients into a medium size bowl and set aside
Make beef slider-patties: Gently mix together all of the ingredients for the beef patties and form into six 1-inch-thick patties. Heat a non-stick pan on medium heat and cook the patties on one side for 8 minutes and about 4 minutes on the other side (for medium well)
Transfer patties to pita pockets and top with tomatoes, onions, cucumbers and a dollop of the Tzatziki sauce
Enjoy!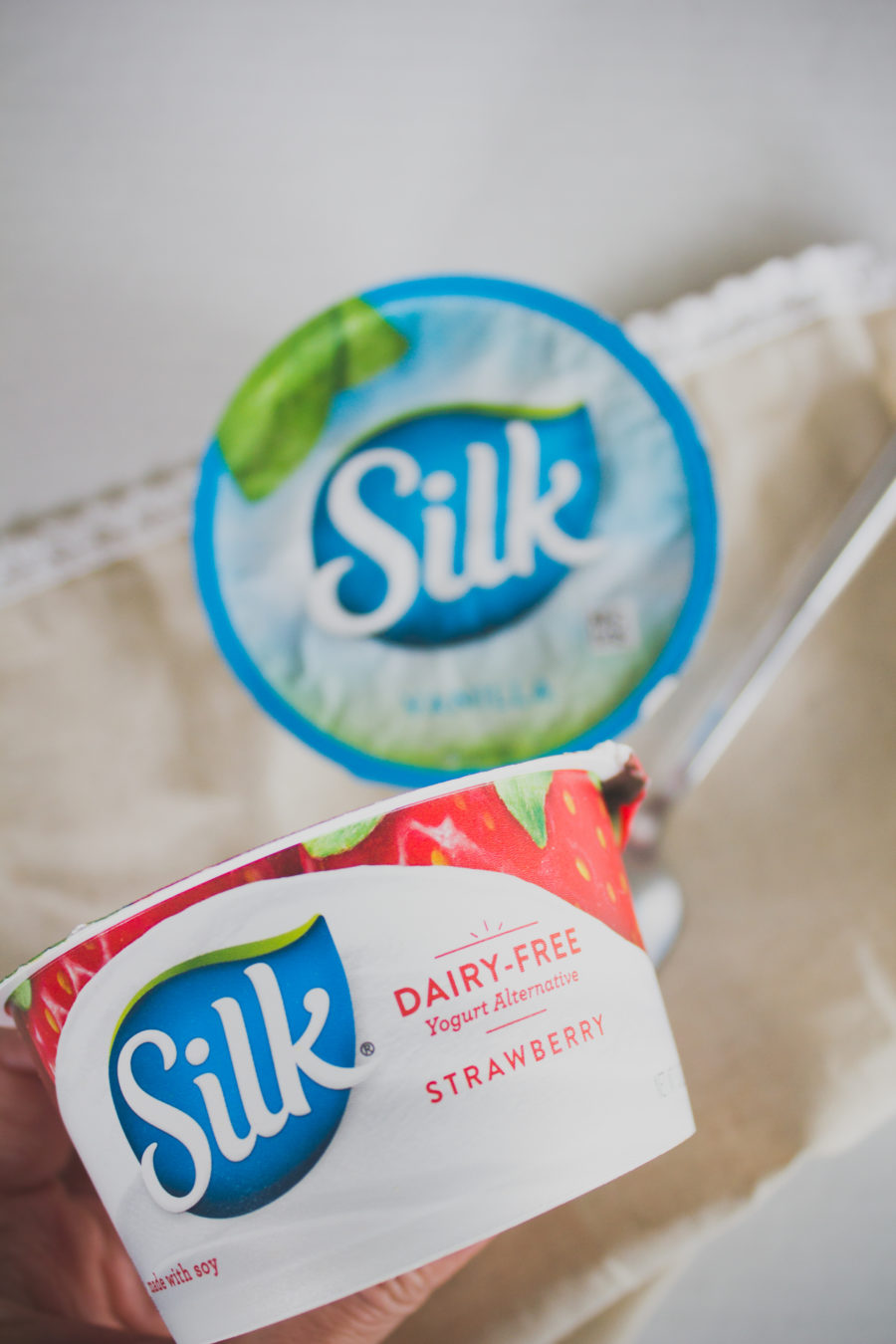 Thinking about trying more recipes with Silk Dairy-Free Yogurt Alternative , check out all of these recipes!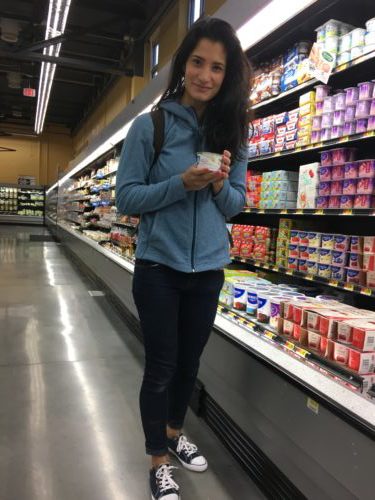 ---