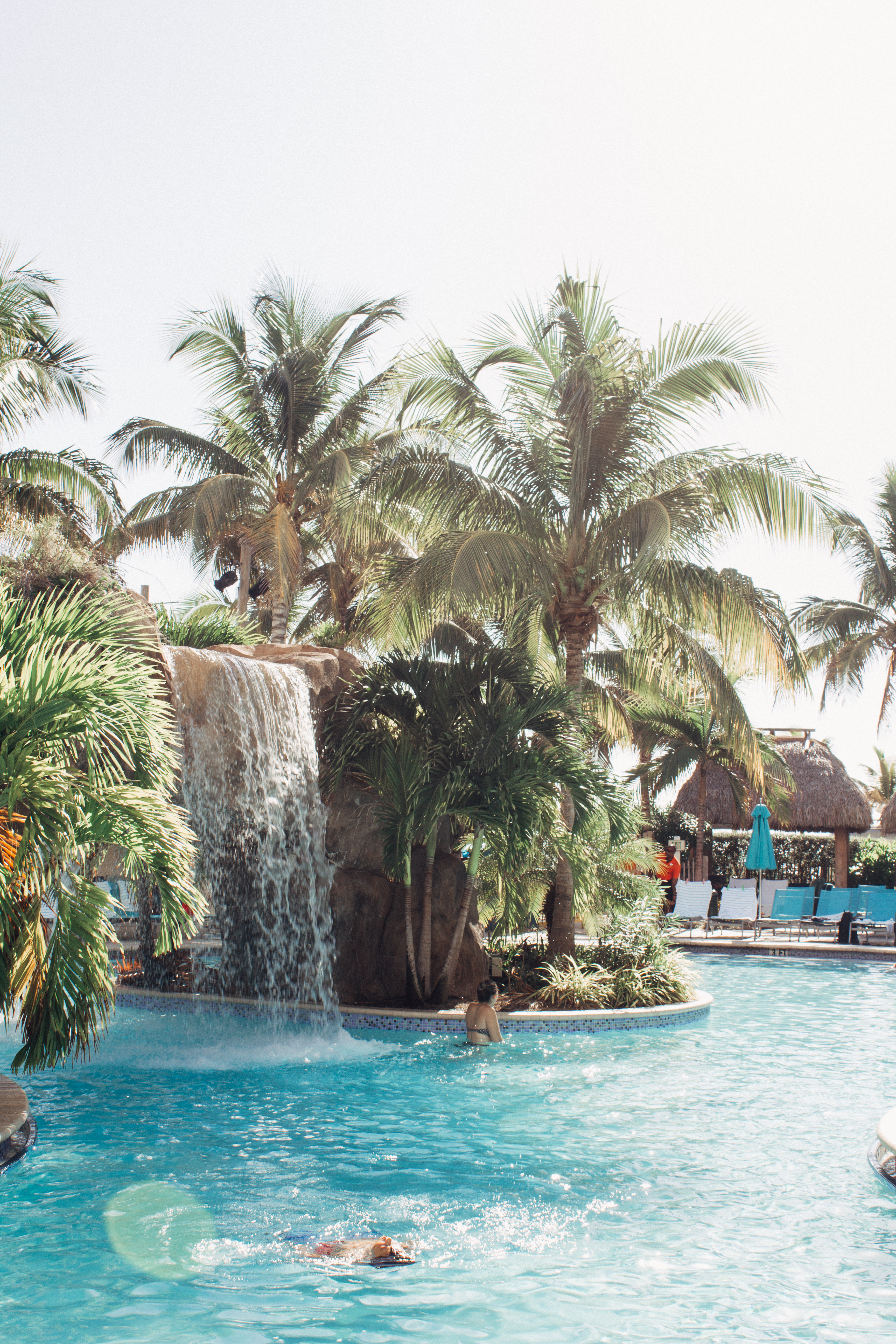 During our Florida vacation last week, Alex and I slipped away for a couple of days to spend some uninterrupted, kid-free time. We checked into Margaritaville Hollywood Beach Resort, with a couple of our friends (my brother and sister-in-love) and had an opportunity to really enjoy some adult time. I do have to say that I missed the kids terribly but nothing beats being able to eat lunch with Alex, without having to worry about little hands spilling things and picky eaters. Next time we'll have to bring them along with us. 
I can't even begin to tell you how much fun we had. We checked in on Thursday and took a tour of the resort, where we had a chance to learn all about their casual-luxe vibe and see all of the details that were inspired by Jimmy Buffett's songs. The decor throughout the hotel made you feel like you were in a coastal paradise and made us not want to leave. Really, I may have shed a tear on the last day.  
Below are a ton of pictures and an awesome video of our time at Margaritaville Hollywood Beach Resort, that my brother put together for us.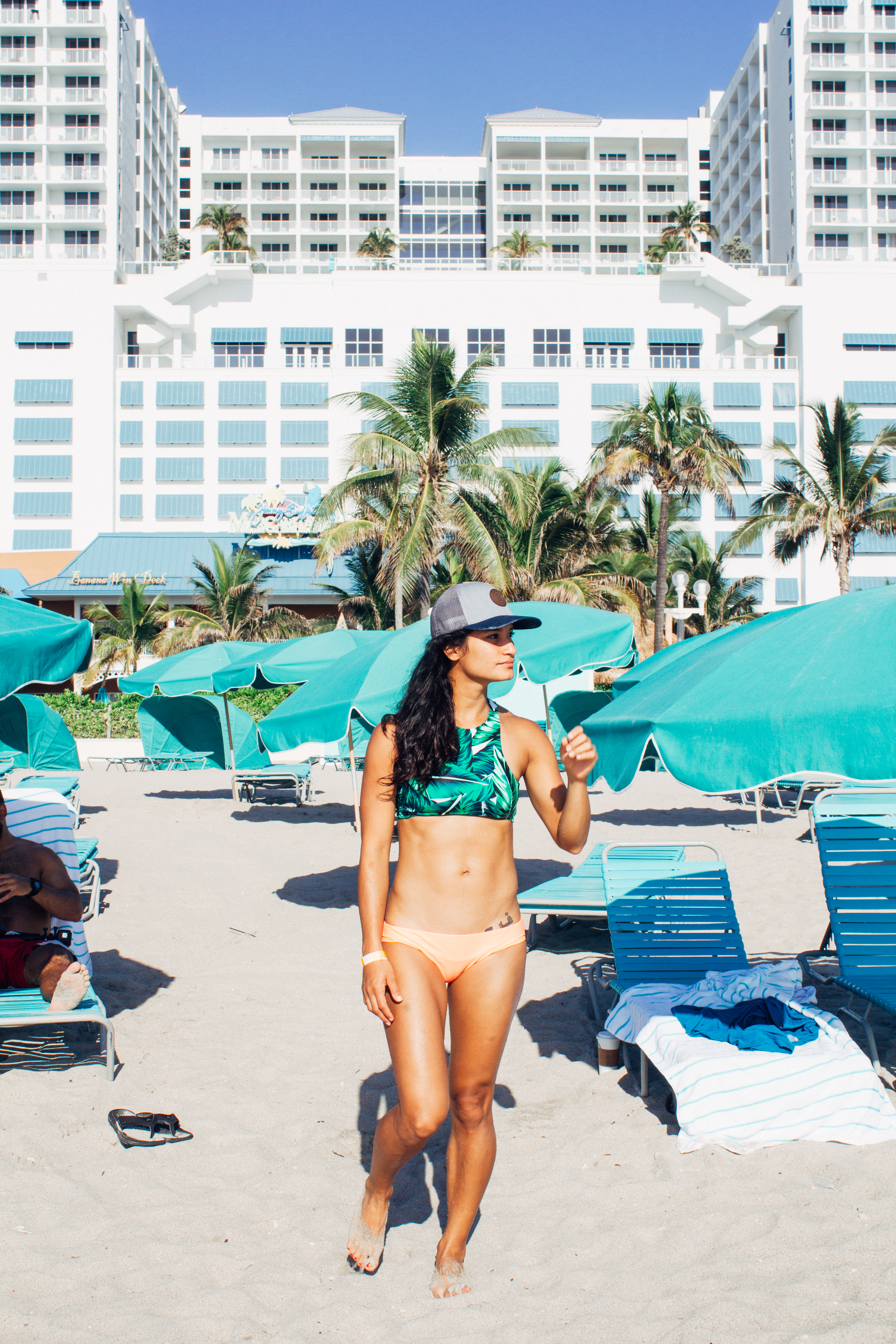 We spent a lot of our time out on the sand. One of the hardest things about living in Nebraska, is adjusting to the fact that we are SO FAR from the nearest beach.  We really wanted to soak in all of the sights and sounds of the ocean. The hotel had a really cool set-up at the beach and on the days we couldn't make up our minds between the pool or the ocean, we enjoyed them both.  One right after the other.
So many cool details.  Those are margarita glasses hanging from the ceiling on the top right corner of the picture.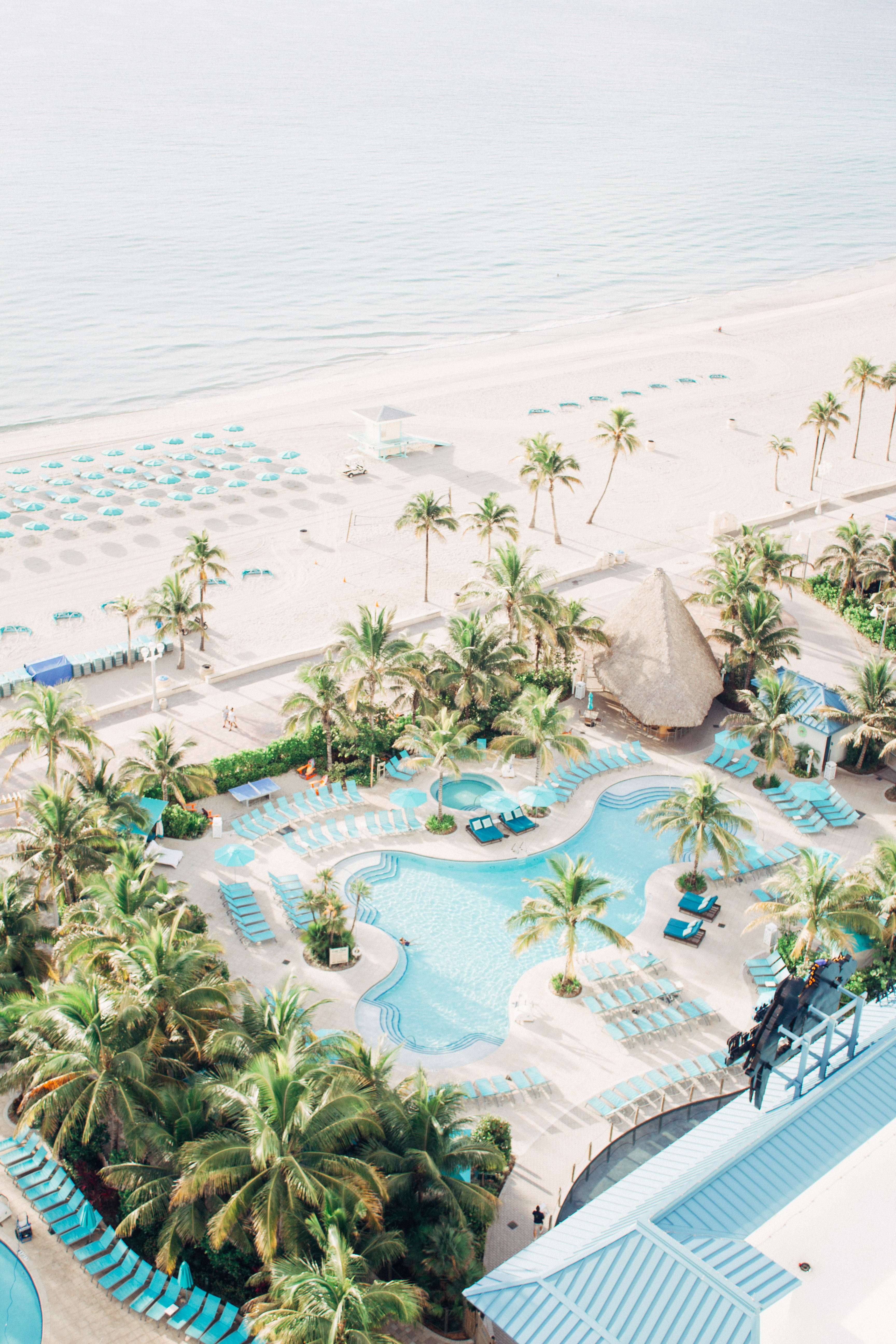 Living in the midwest, we don't get to see palm trees. Having those babies around, lining every single corner and street was a real treat for us.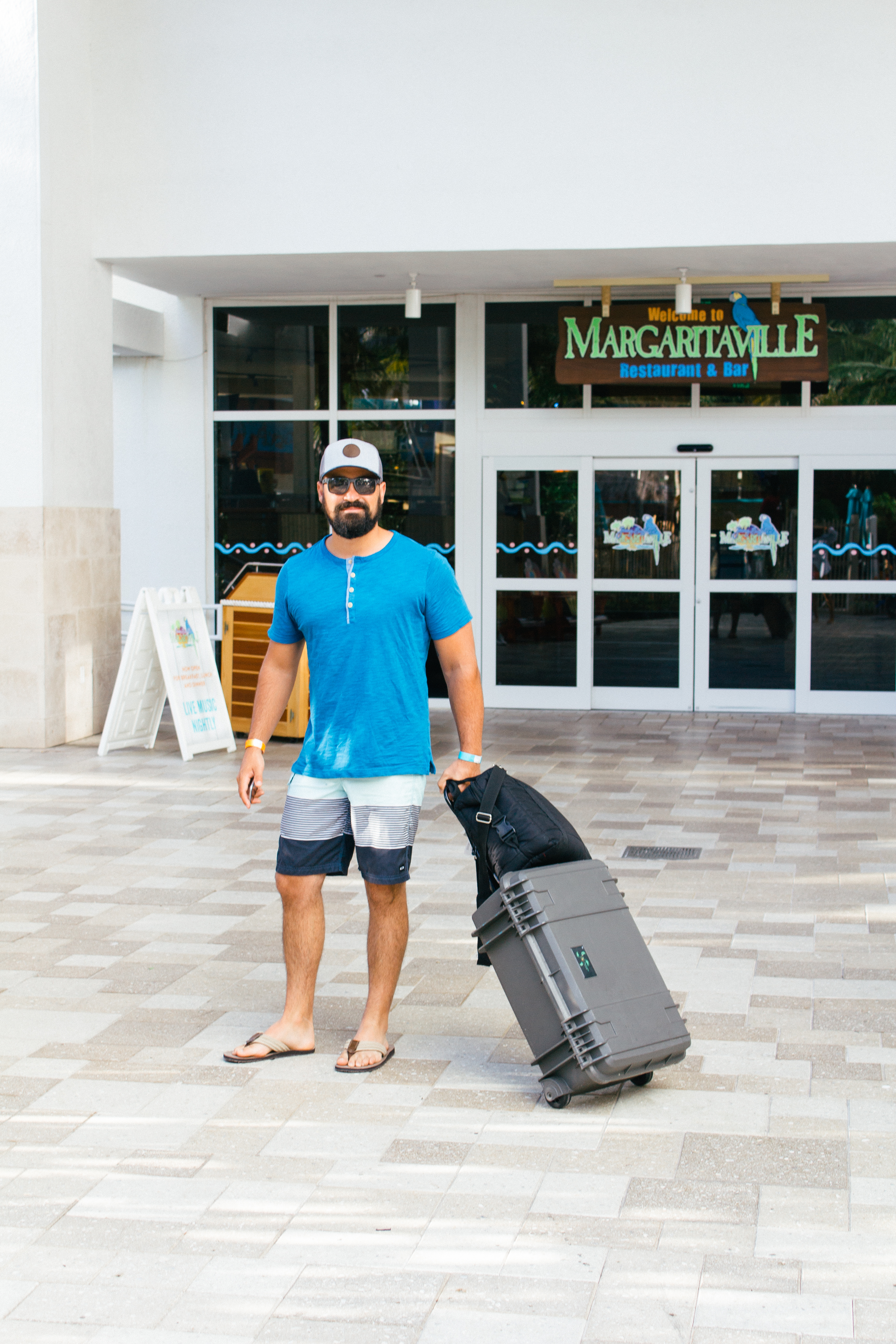 I love this picture of Alex with his drone, ready to go fly and capture the beach in all it's beautiful glory. Some of his footage is on the video above.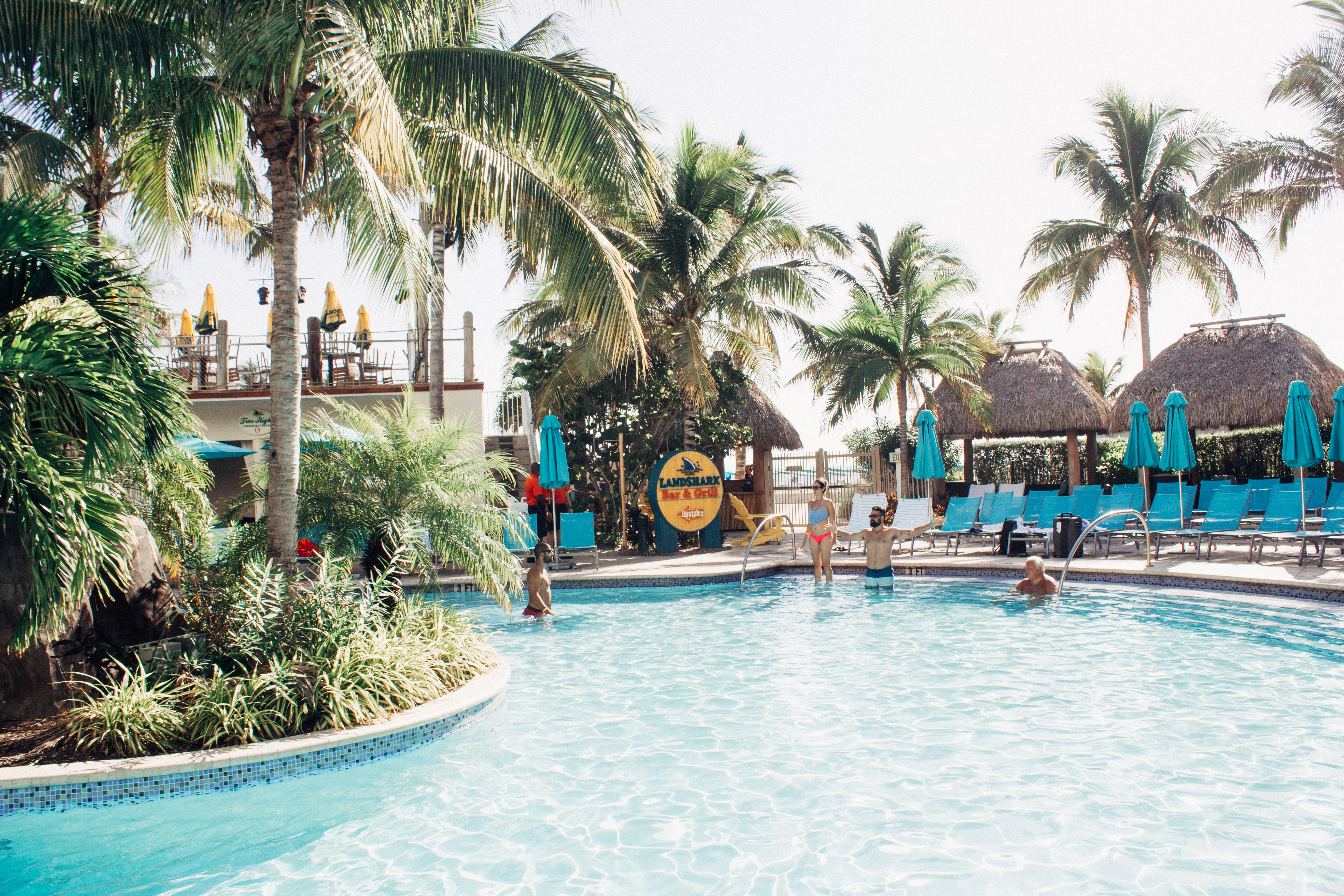 The hotel has three separate pools and they are all different from the other. This is their Land Shark pool, and in my opinion, the most fun.  There's a waterslide and a cascading waterfall that we couldn't get enough of.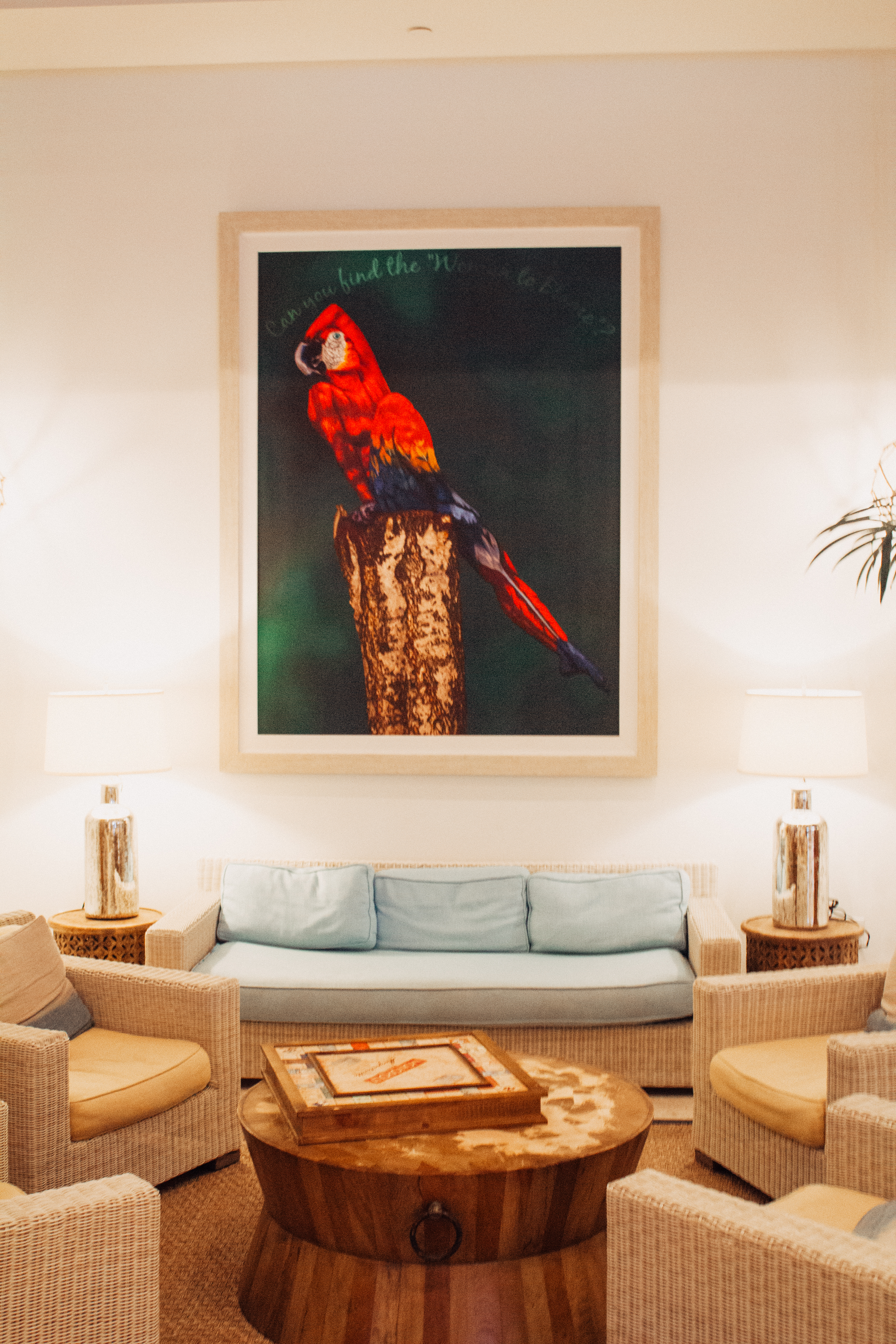 This was such a neat picture inspired by "The Woman to Blame"  it took me a while to see it, but you can actually see the infamous woman.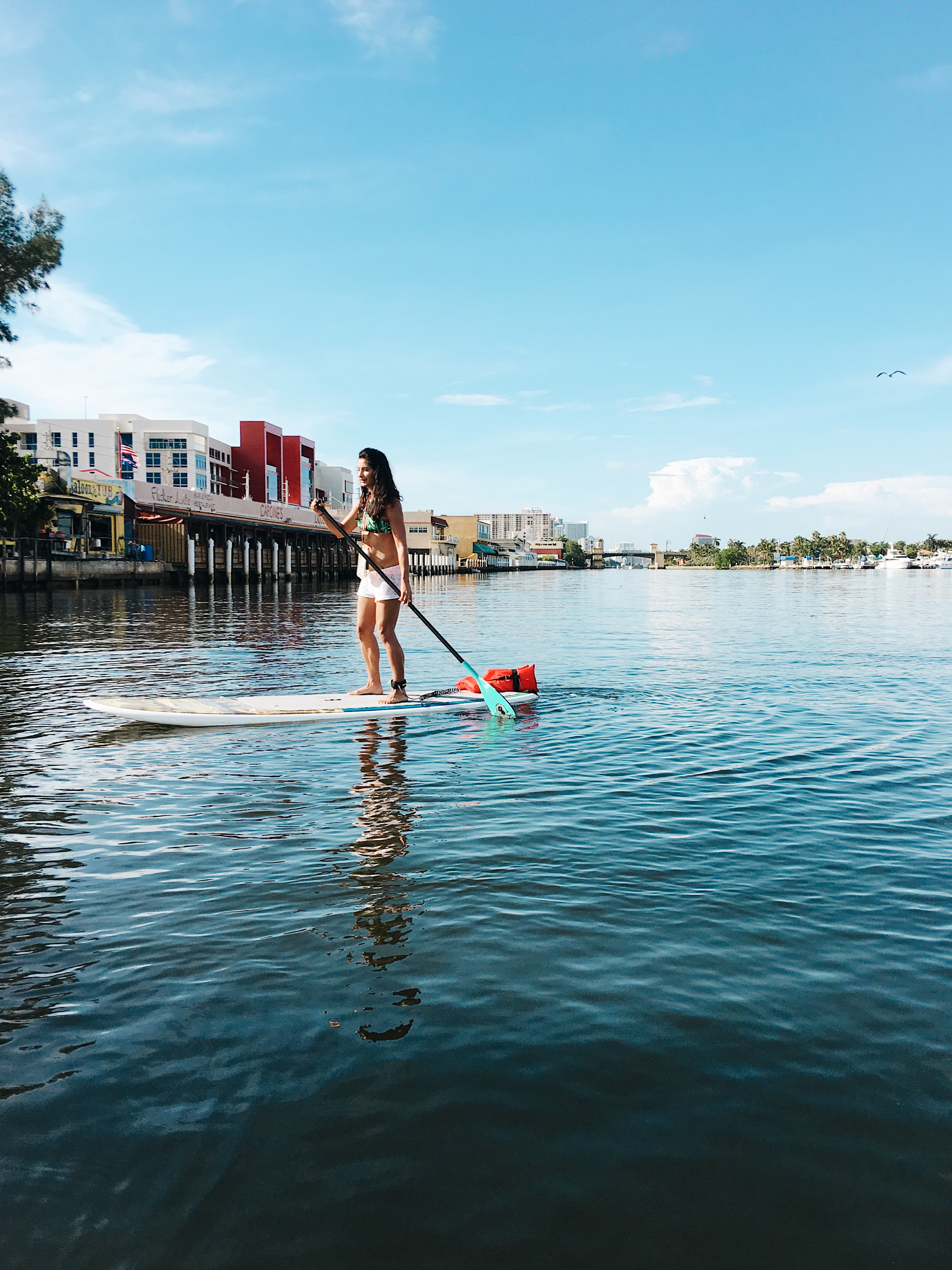 We had an opportunity to go paddle boarding and kayaking through the mangroves through Waterways Adventures, located at the resort's 5 o'Clock Somewhere Bar & Grill.  I think this may have been the most fun we had during our trip.  We all took turns on the paddle boards and only had one "man overboard" scenario.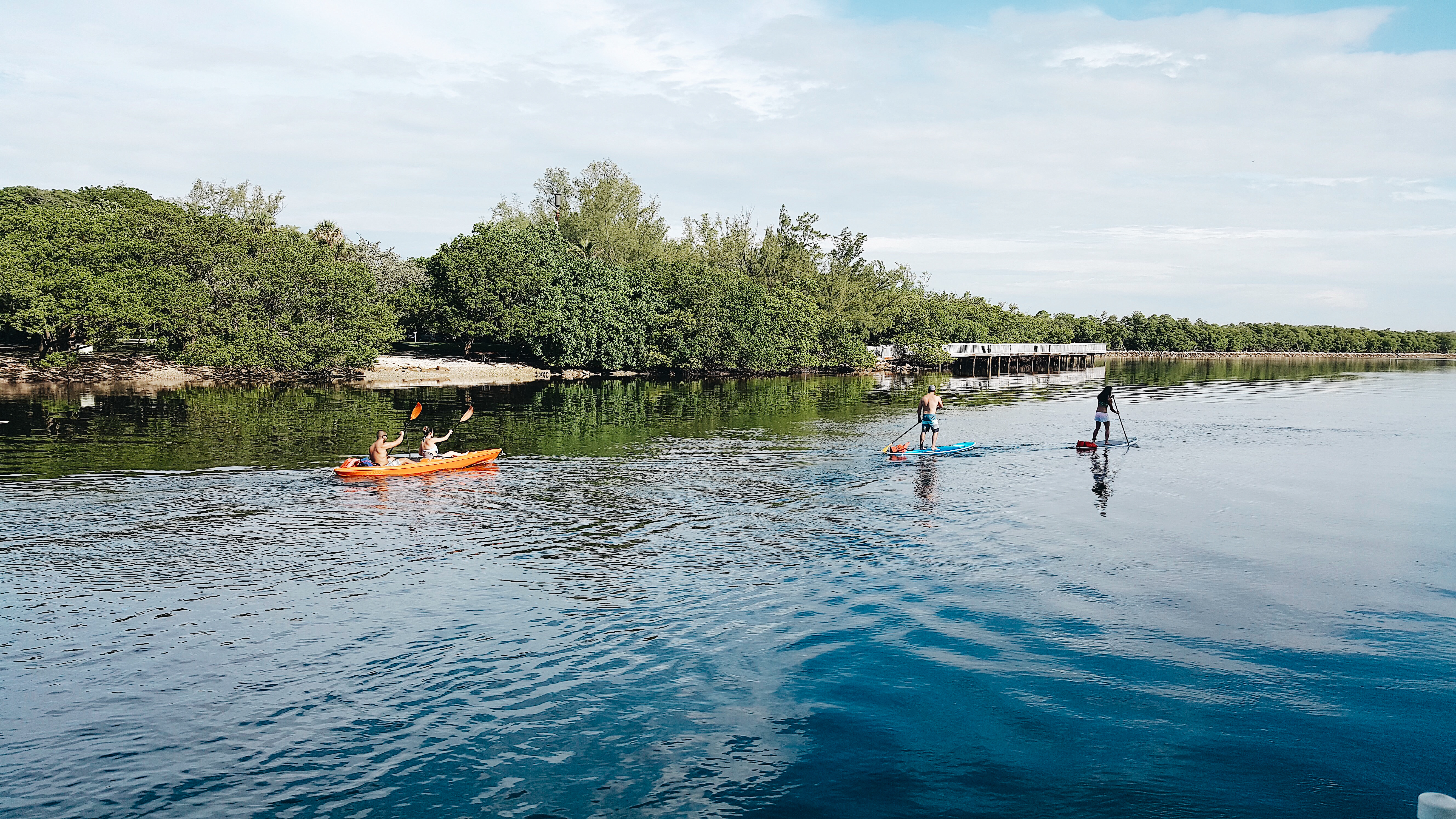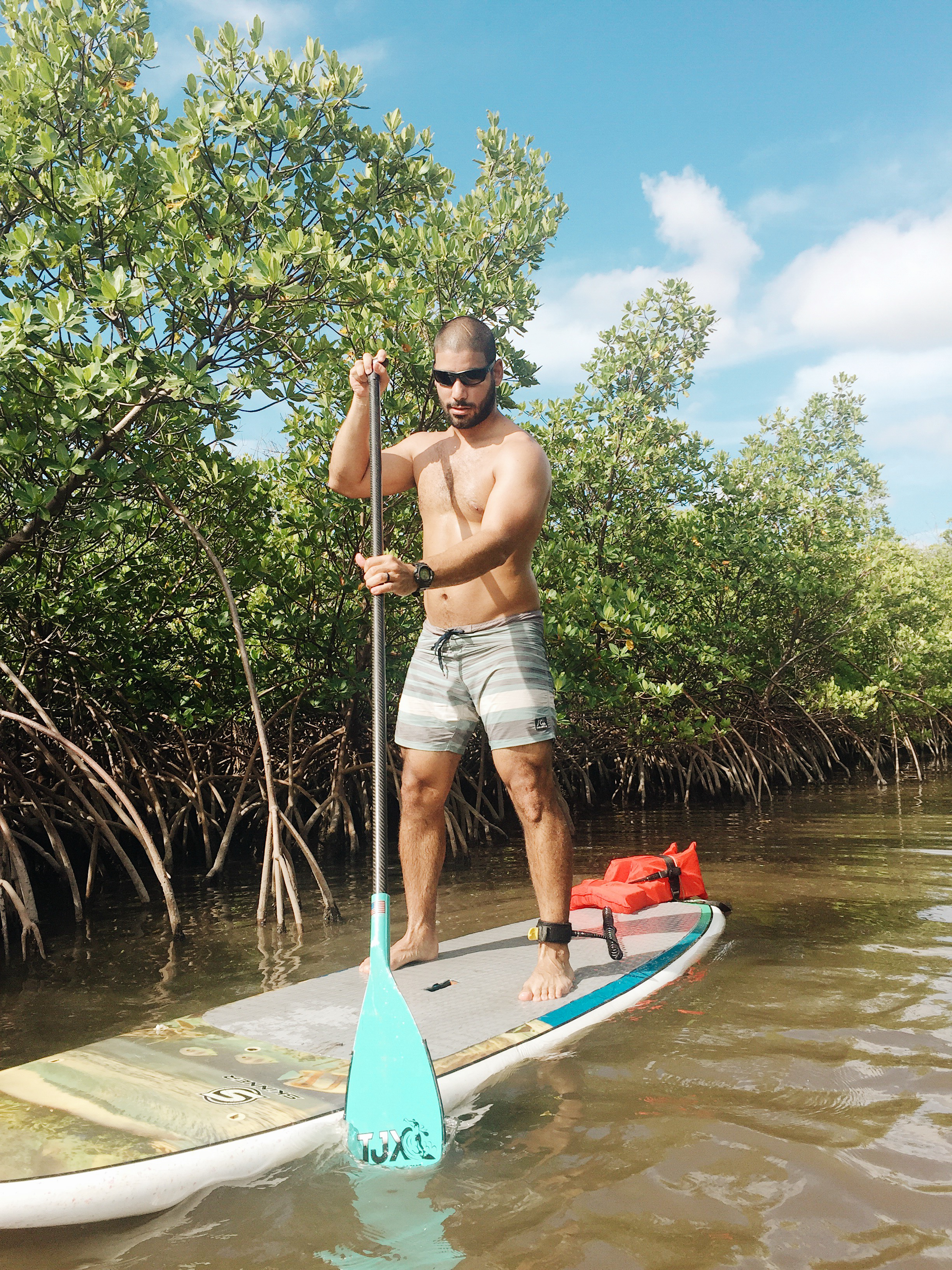 This is my brother Elias' first paddle board flight. It took him all but two seconds to figure it out. I on the other hand, spent the first 15 minutes on my knees trying to "find" my balance.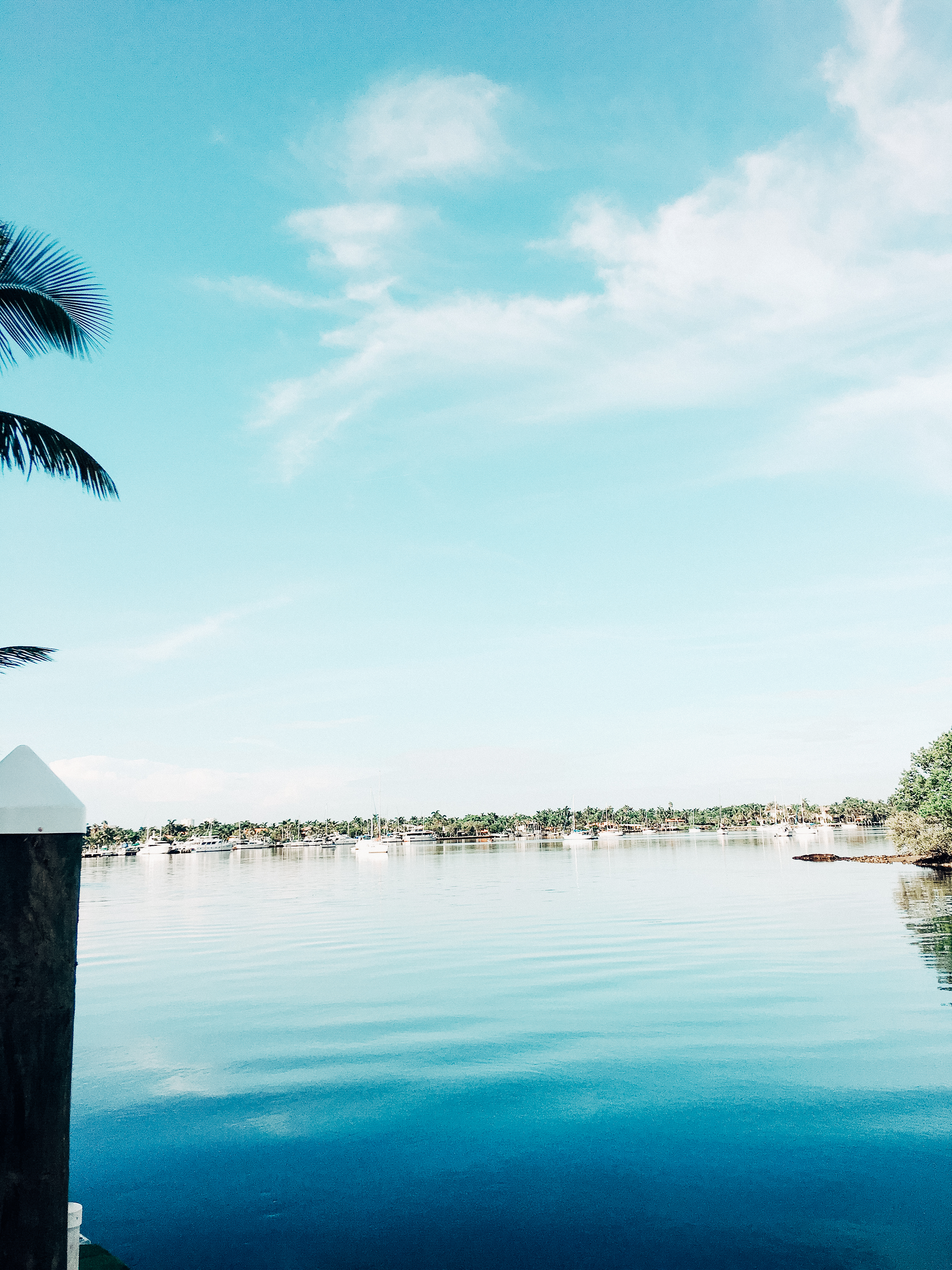 The water, the boats and these colors will always hold such a special place in my heart.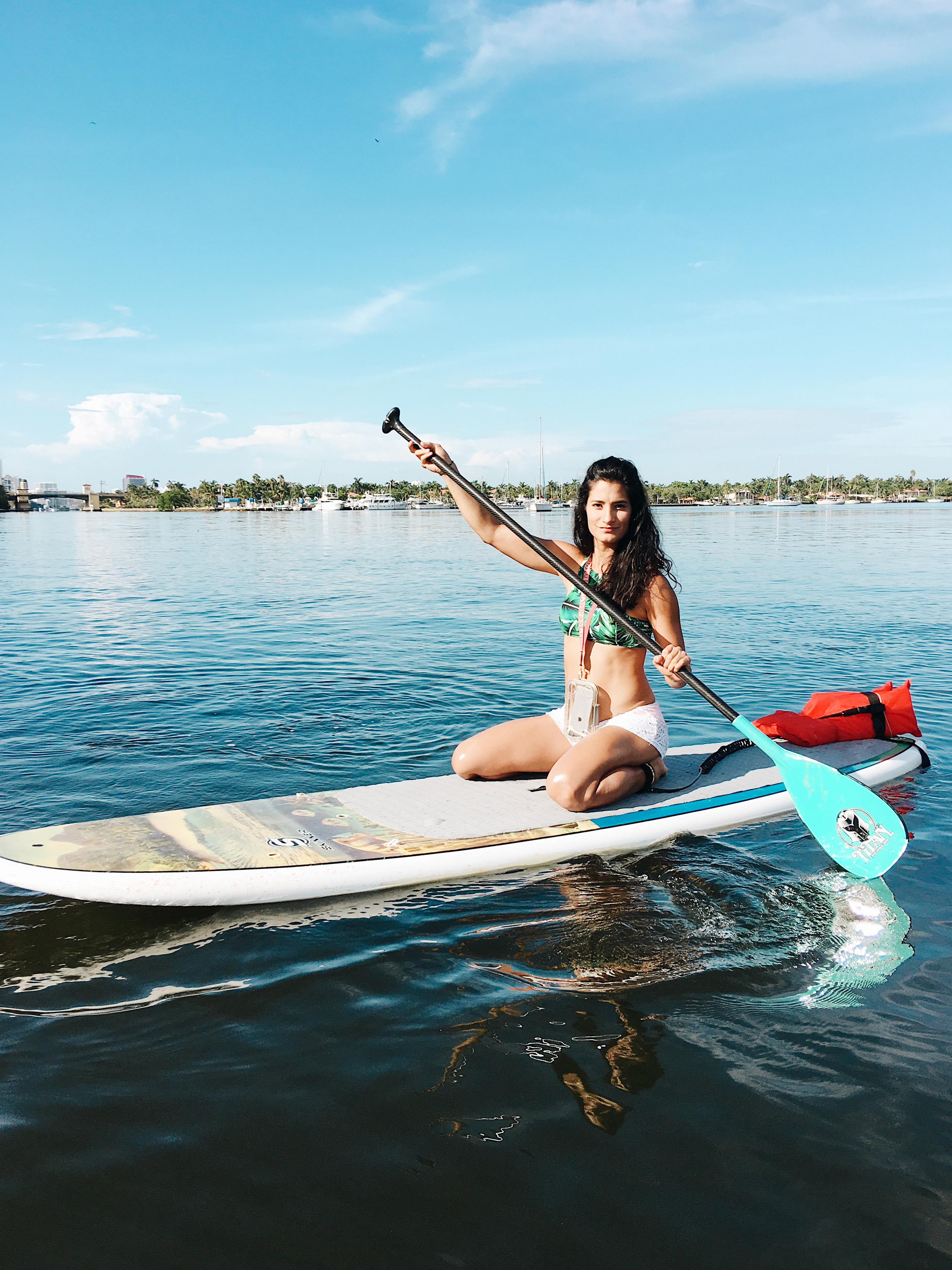 I wasn't kidding about trying to find my balance on the paddle board.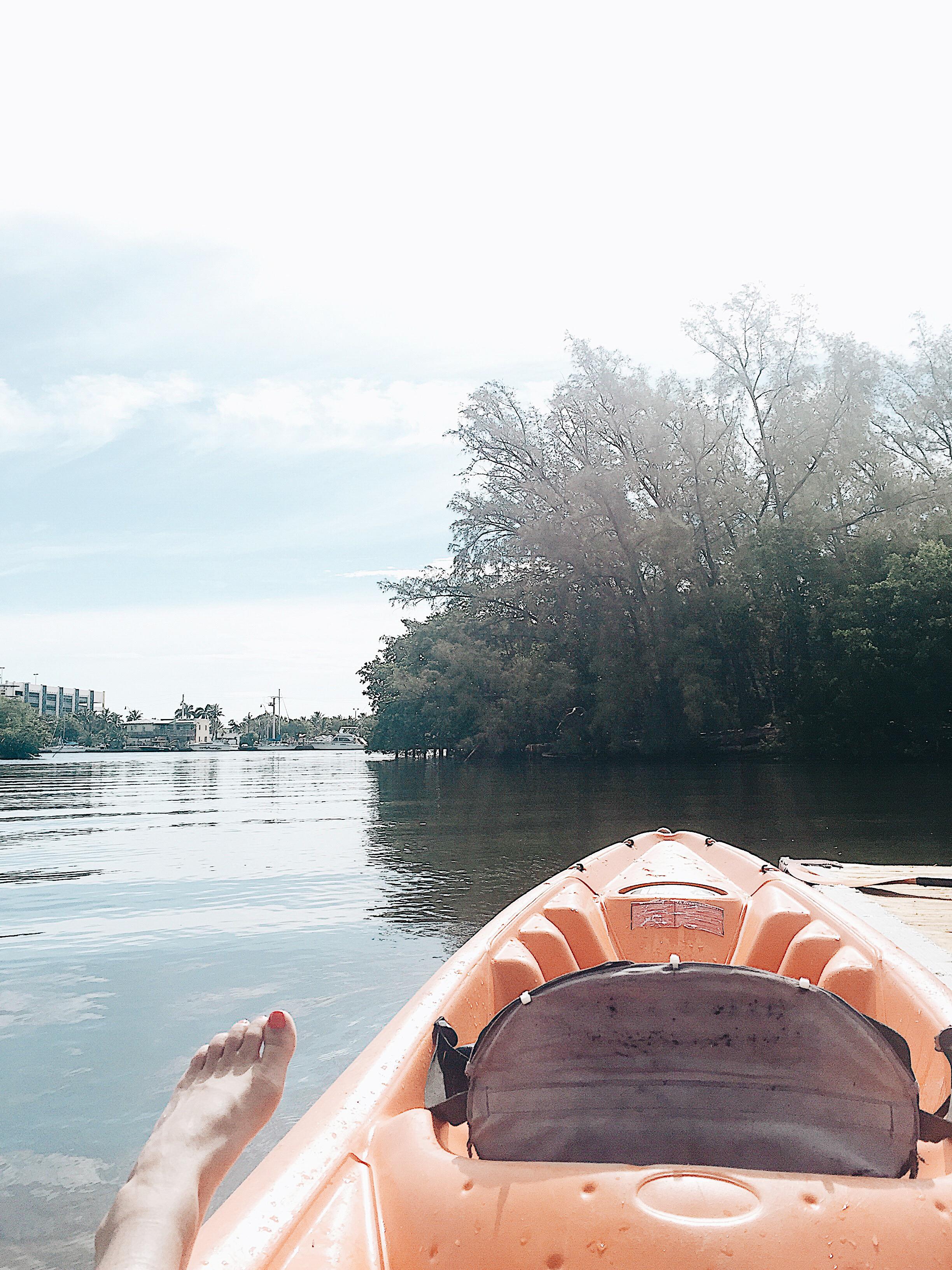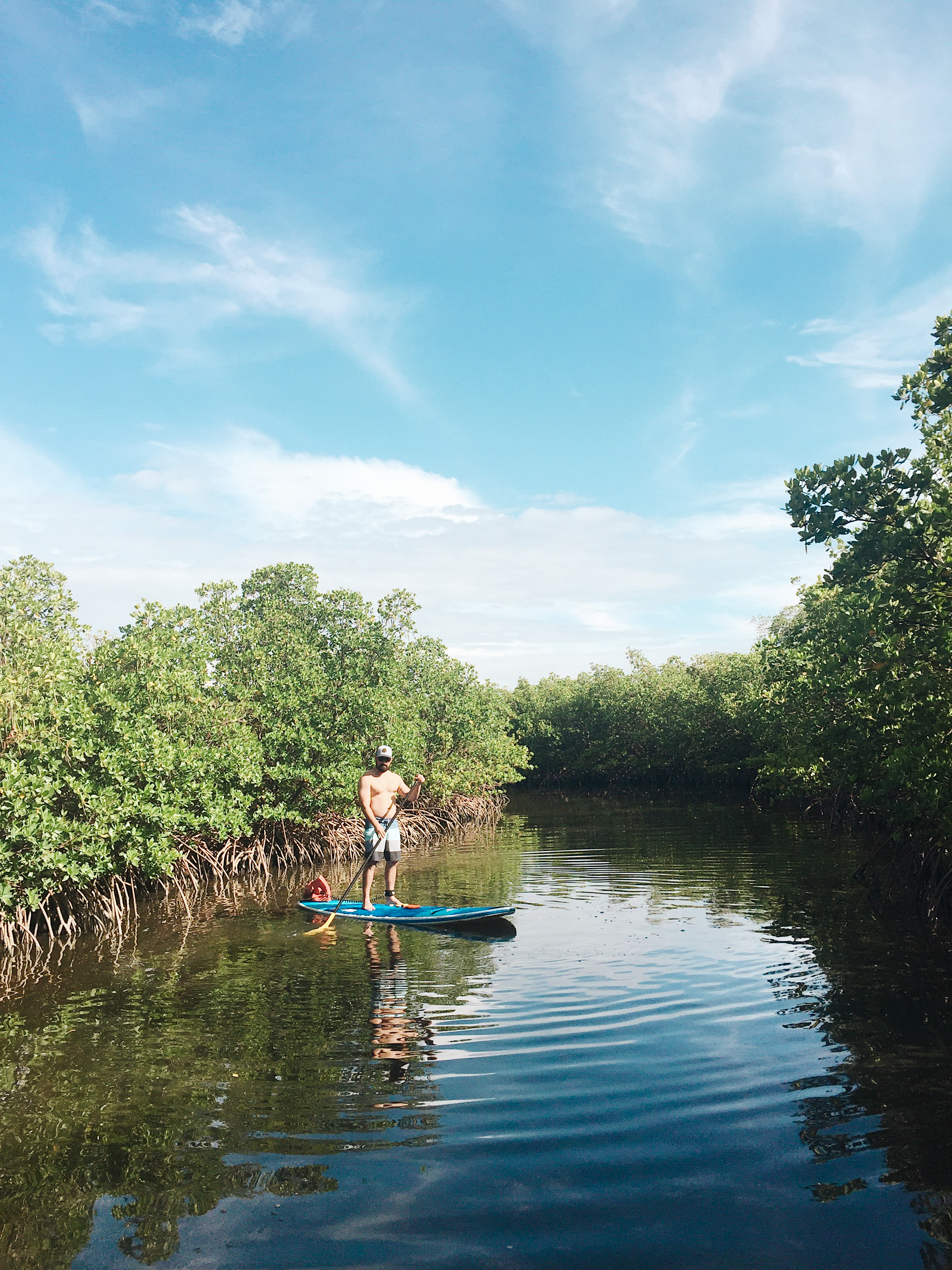 Alex was such a natural… surprise surprise! There was one point where he decided to do burpees on the paddle board.  I wish I had a picture of him landing those. I probably would have landed right in the water had I tried.  Once again, proof that Alex is a man of many talents and/or a lot more daring than I am.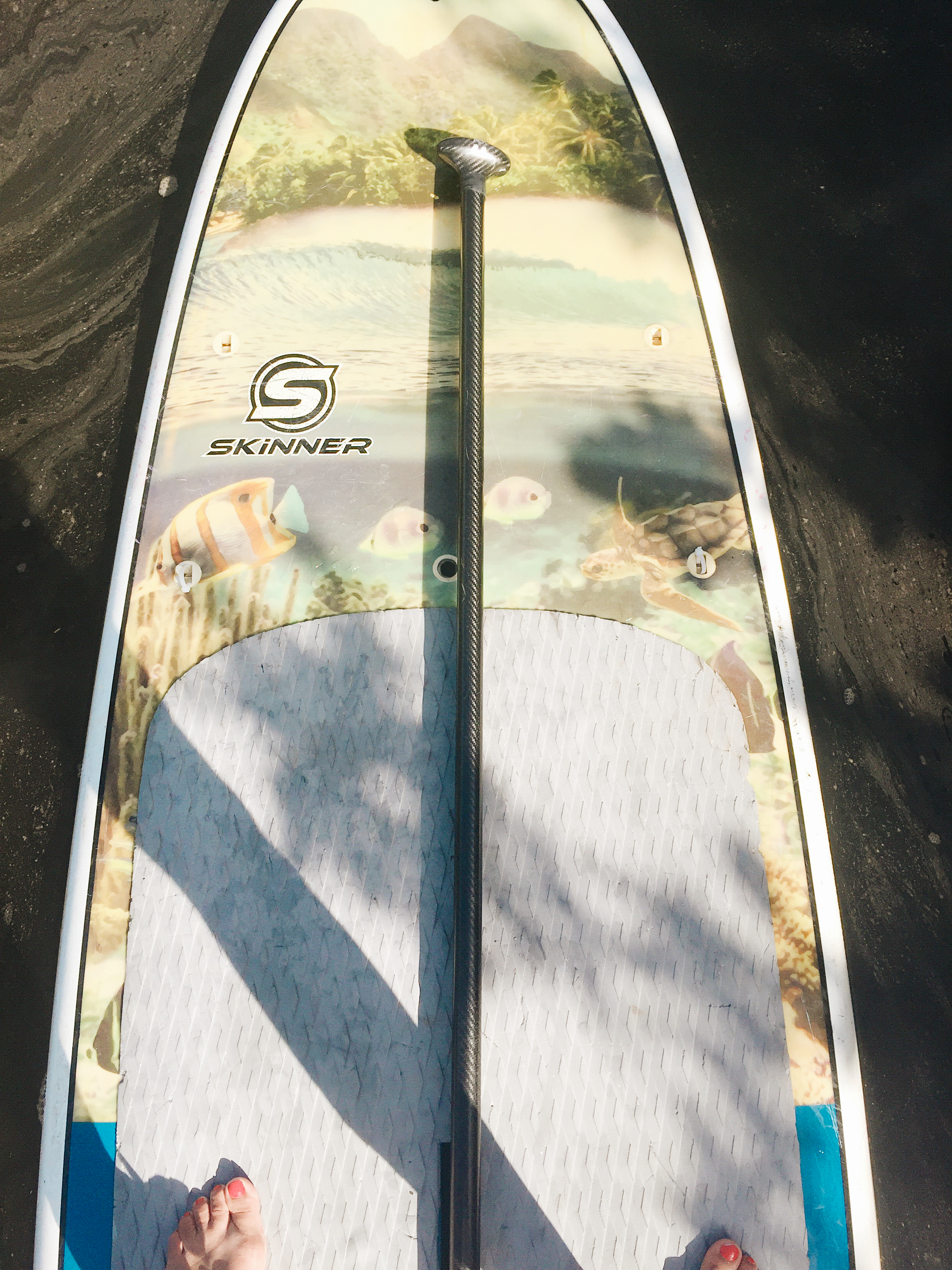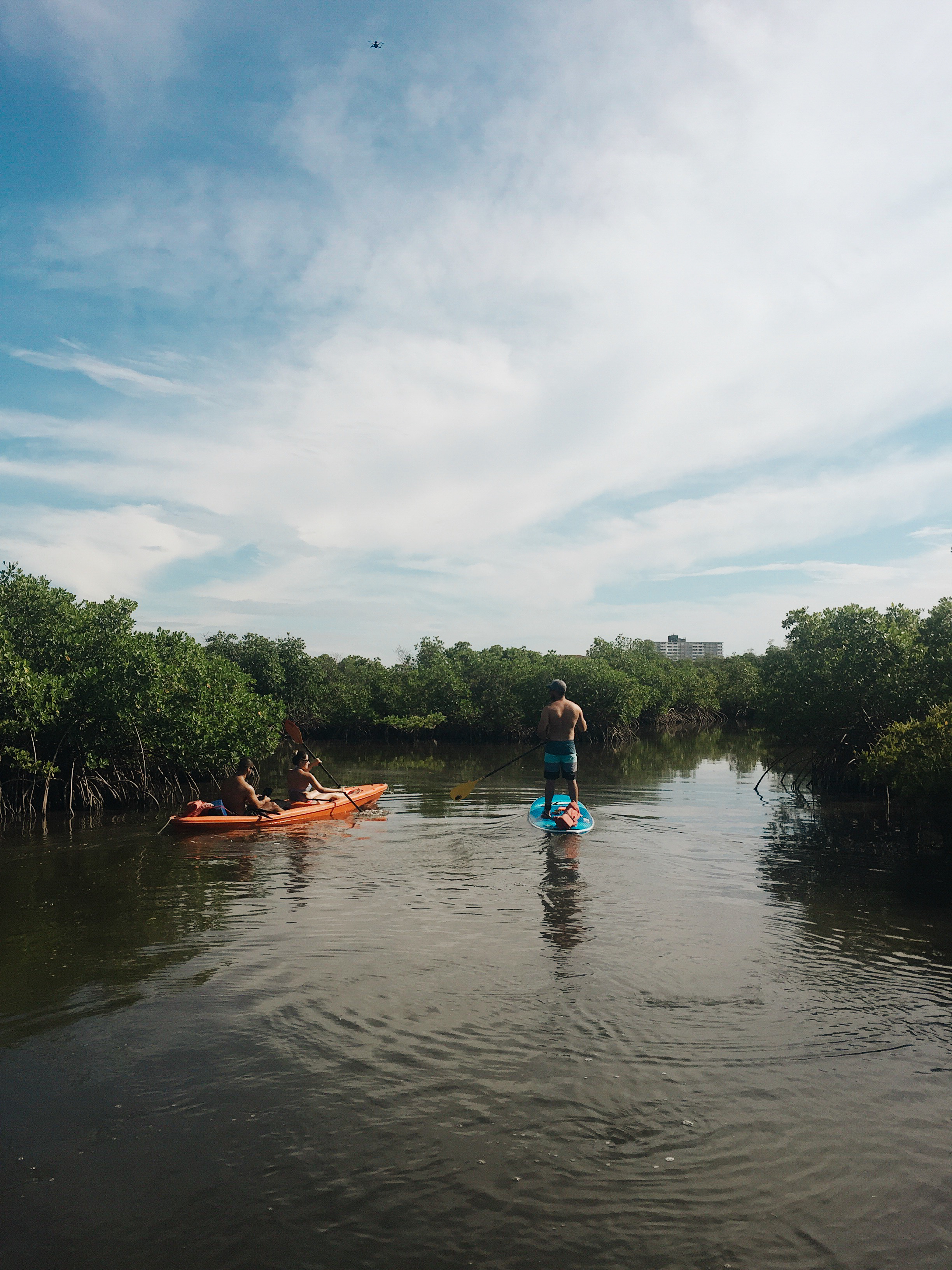 I tried my best to keep up with these three. However, this was my view for most of our adventure.  I am not complaining one bit though, it was really beautiful. Also, I spy… way up in the sky my brother's drone. I can't get over how cool those things are!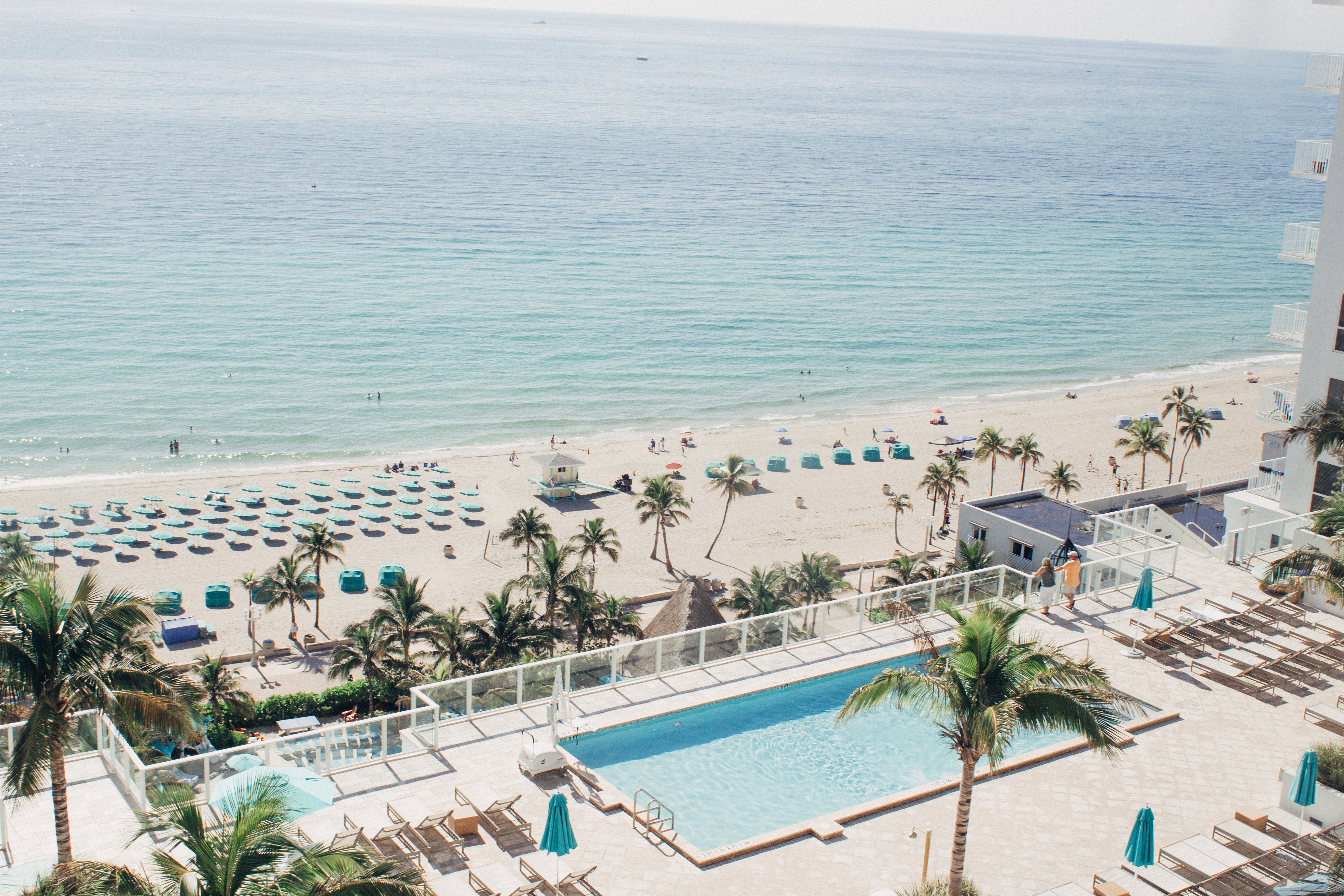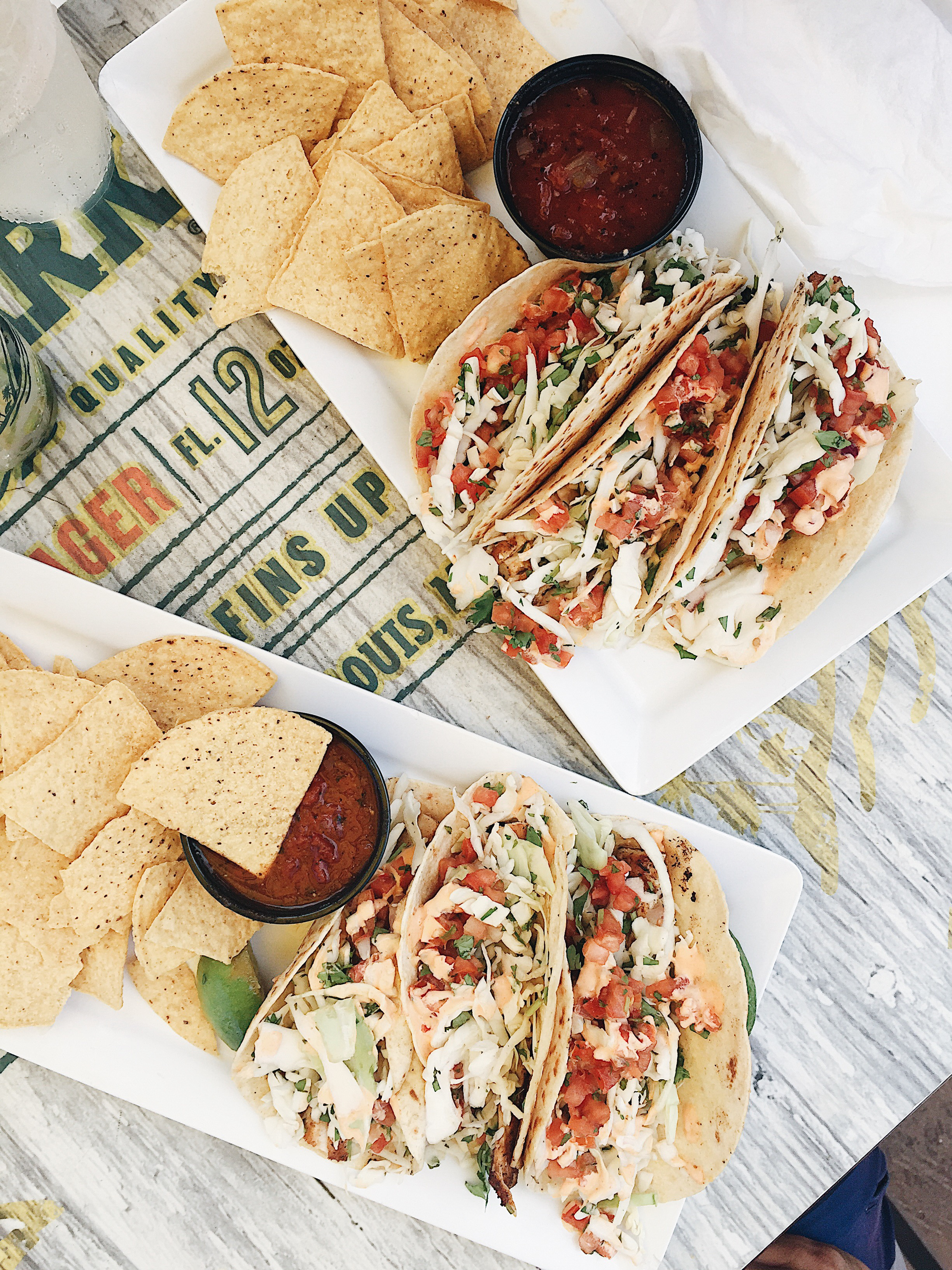 After paddle boarding, we grabbed lunch at LandShark Bar & Grill   where we had a chance to try almost everything off their menu. We started off with their chicken wings, fish tacos, tuna tartare and their spinach and artichoke dip, which were all highly recommended by one of the best servers, Suffy.  She was so much fun, knowledgeable and made great recommendations.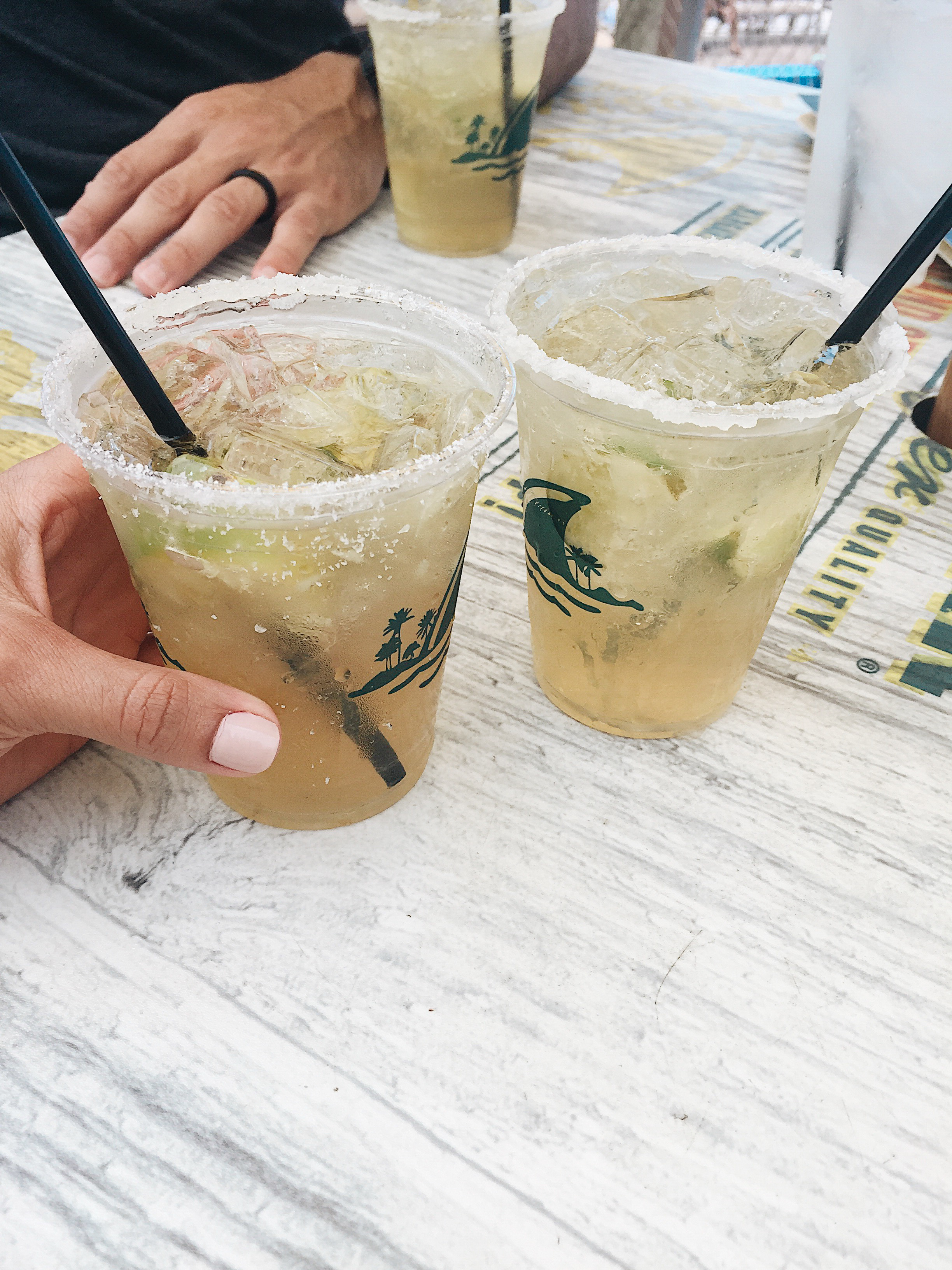 We couldn't visit LandShark Bar & Grill without trying their Perfect Margarita, which absolutely lived up to it's standards!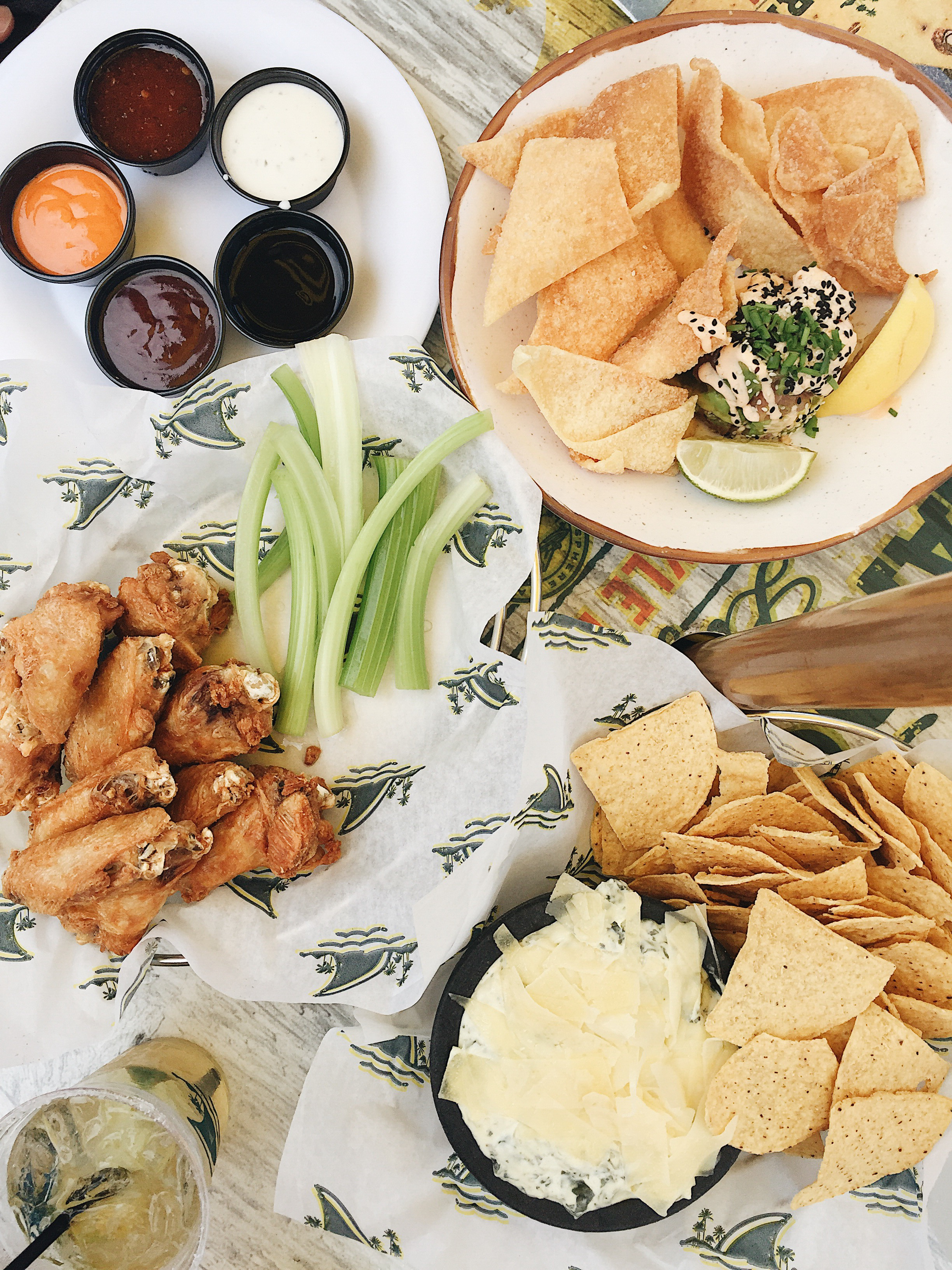 After lunch, we made our way down to the beach… again and said our farewells. Alex and my brother flew their drones and captured amazing shots of the water (see video). Also, tons of beach pictures coming your way…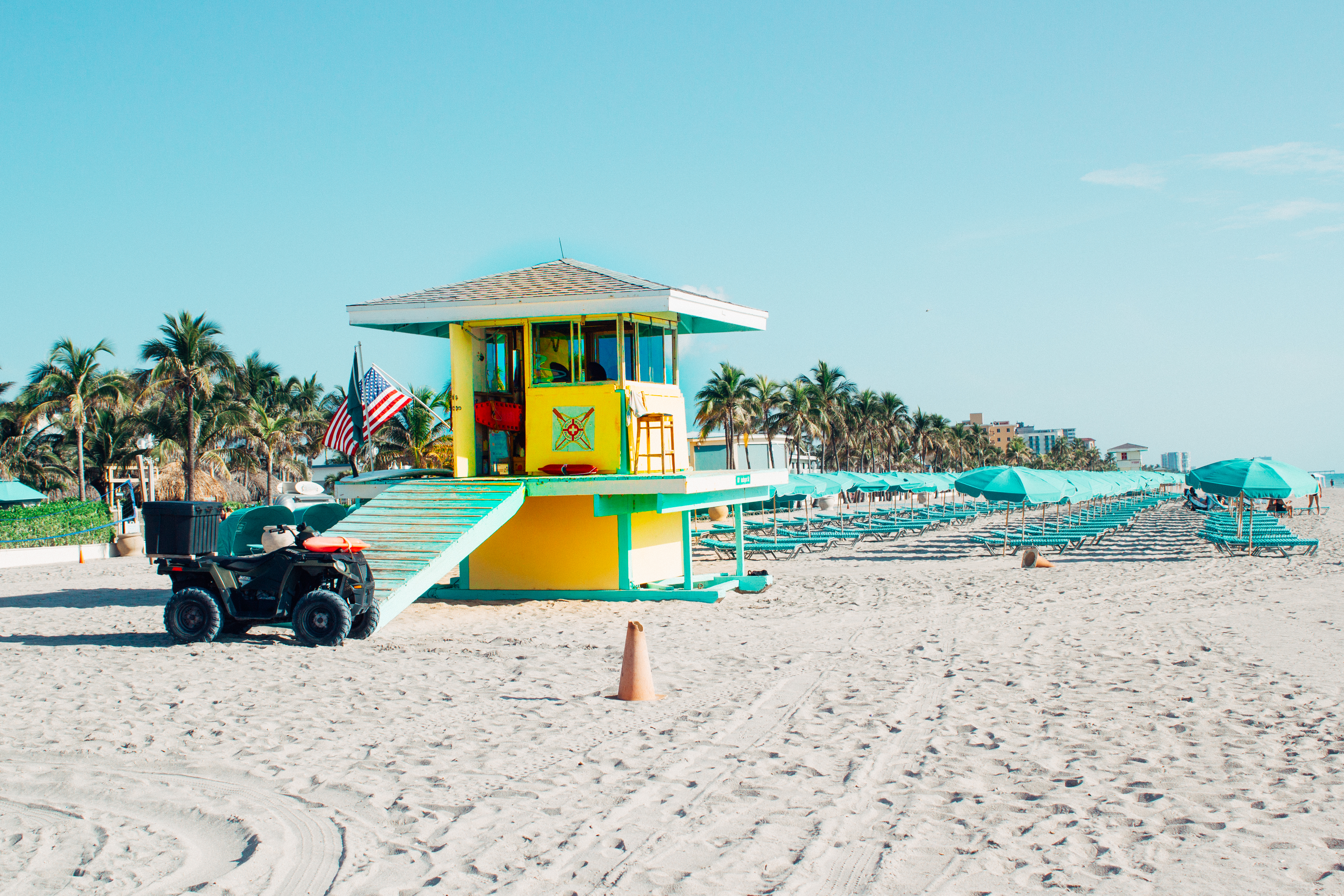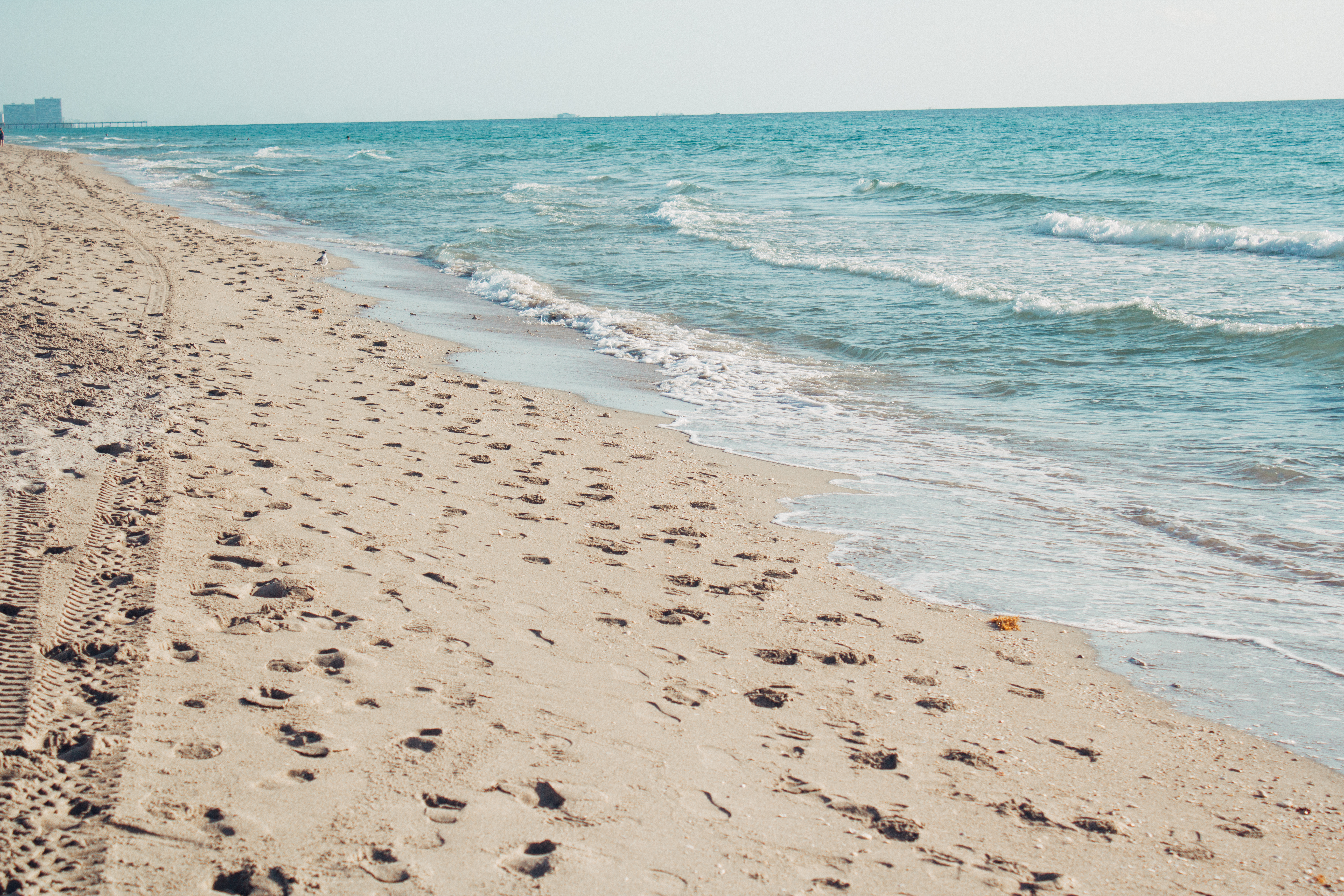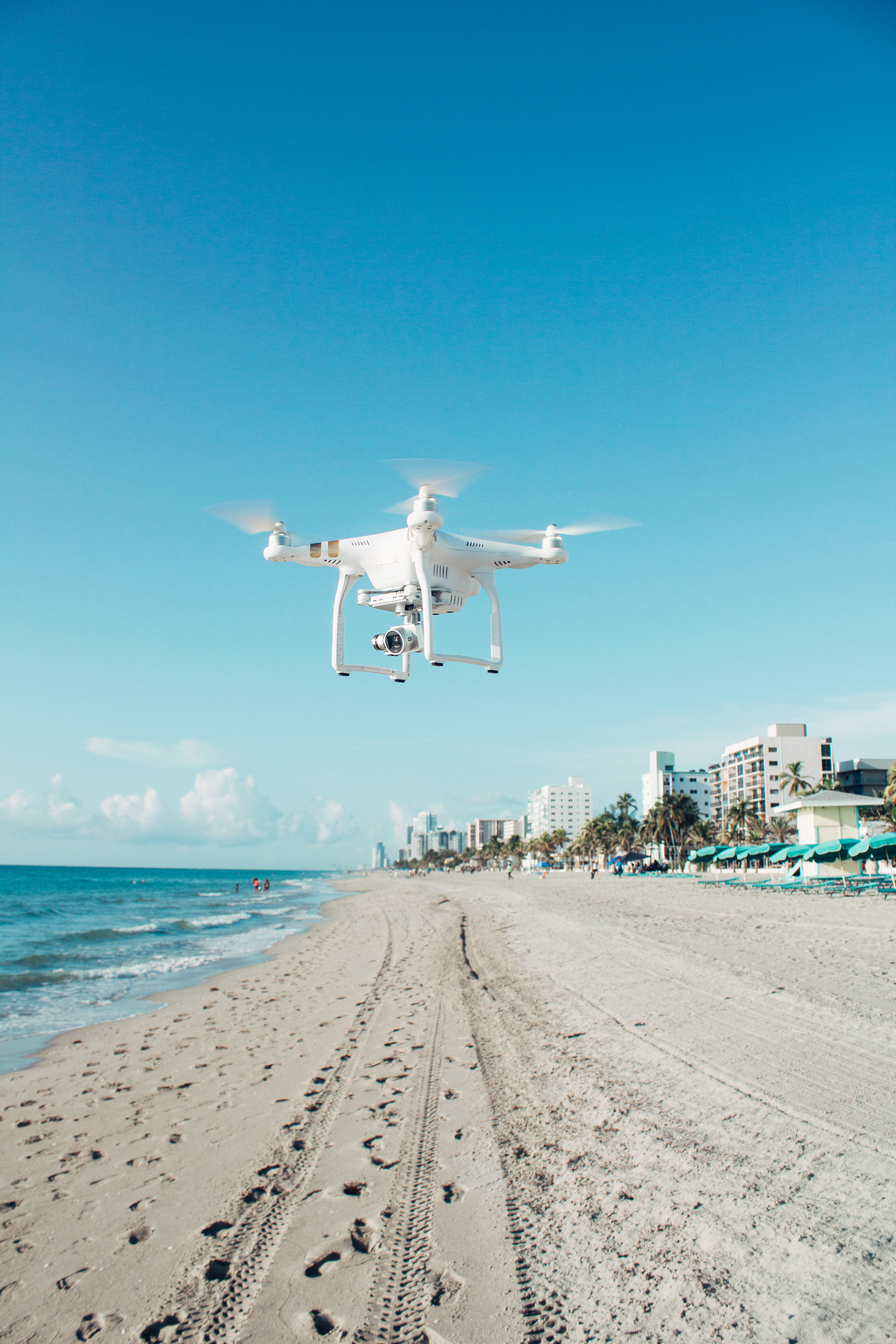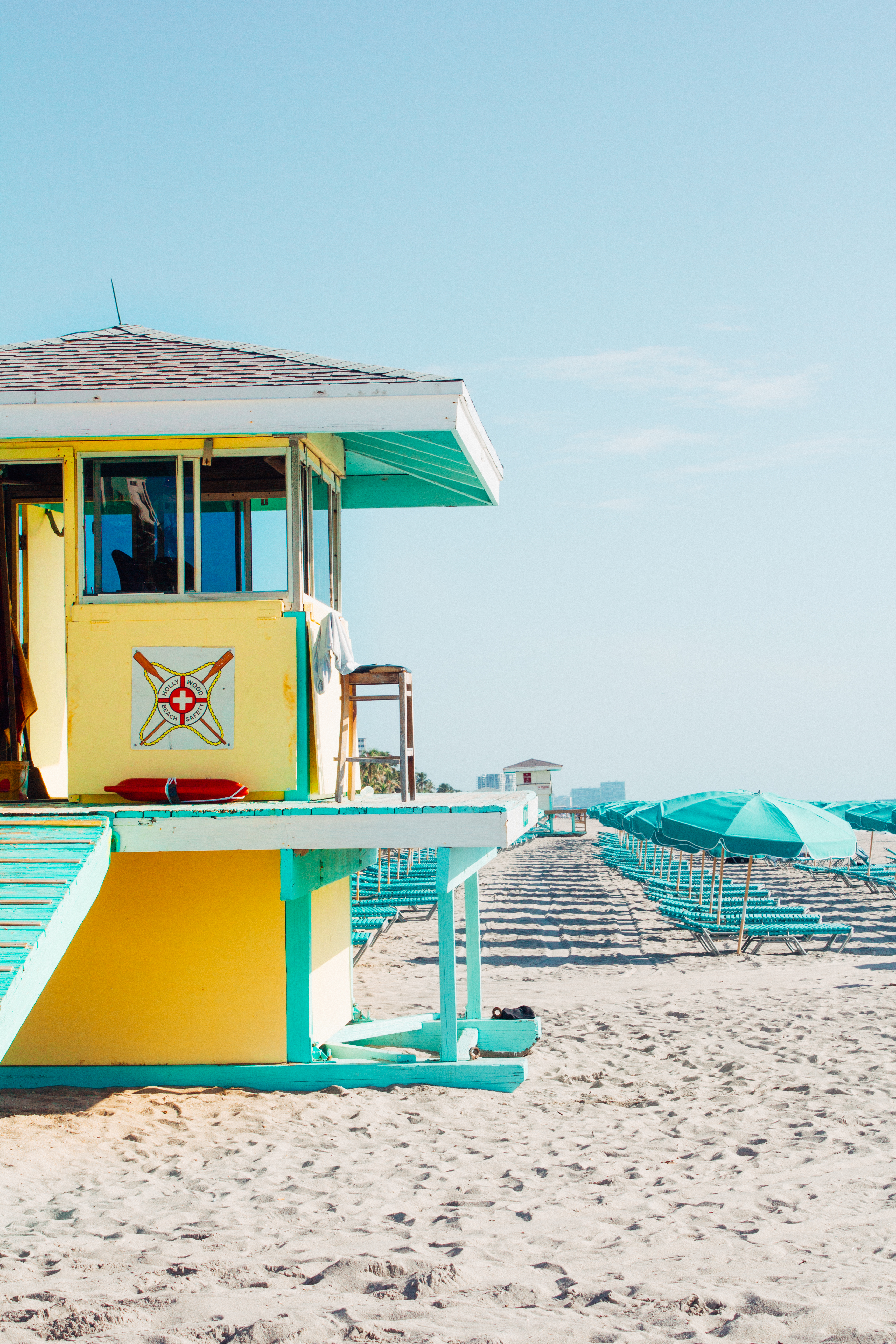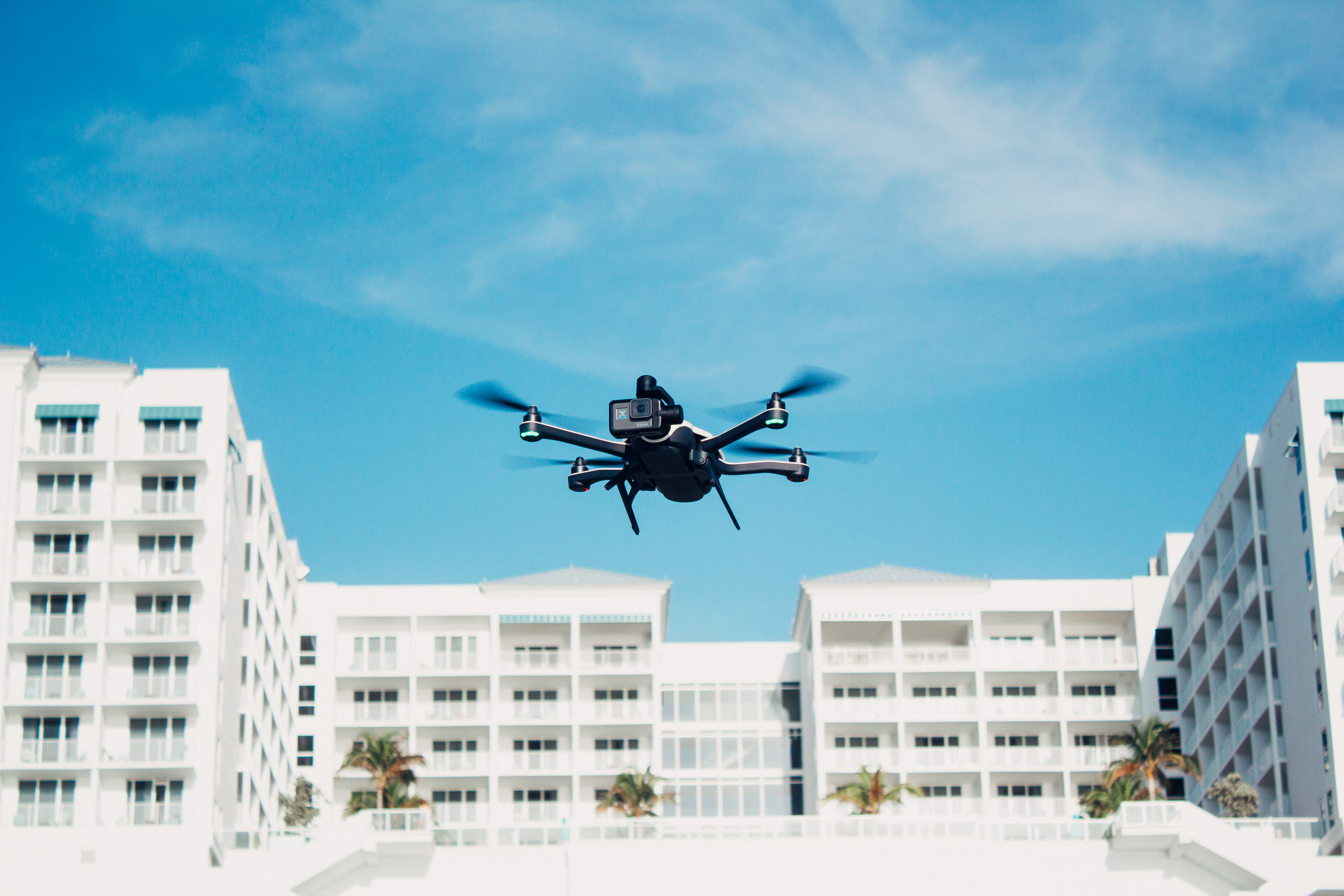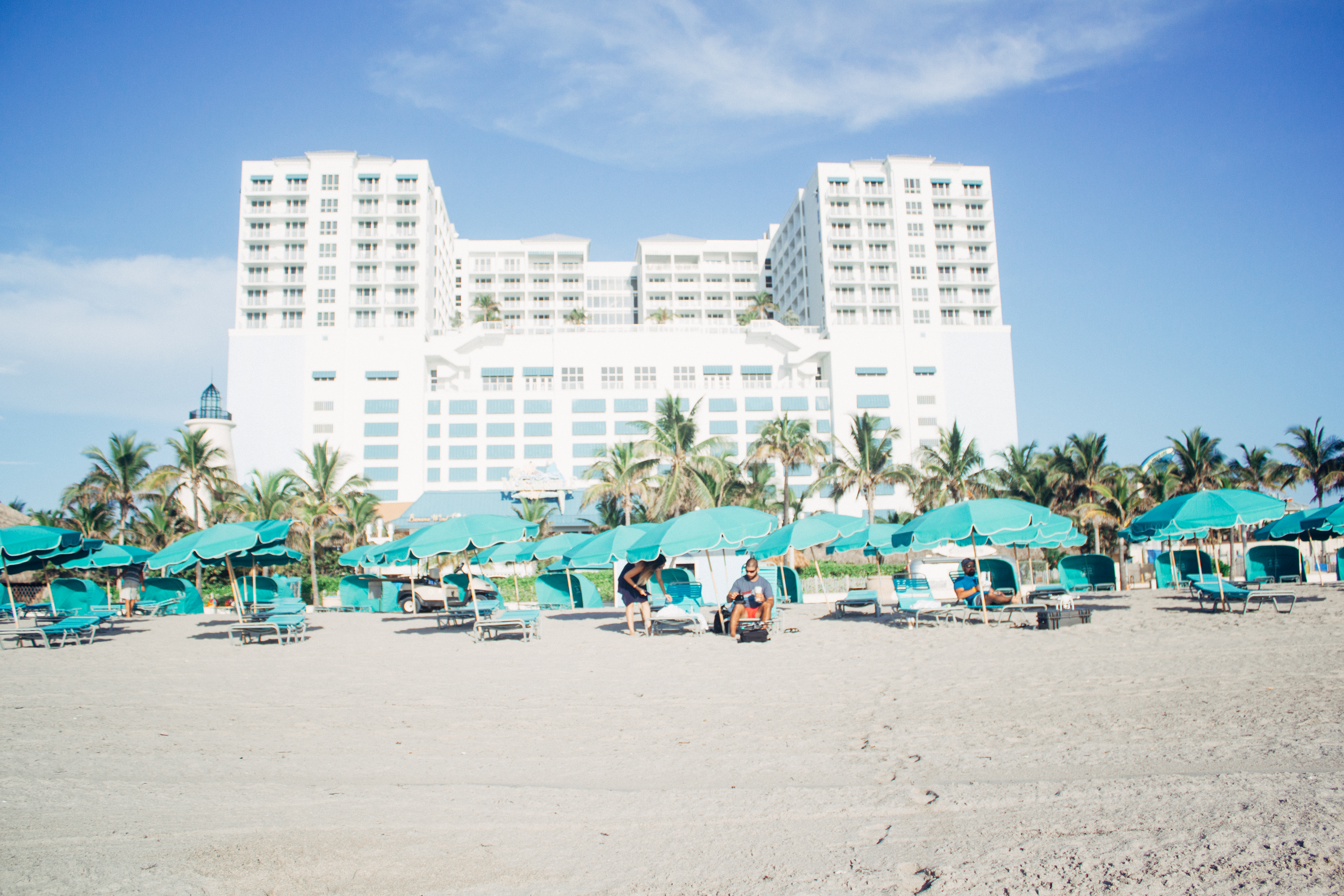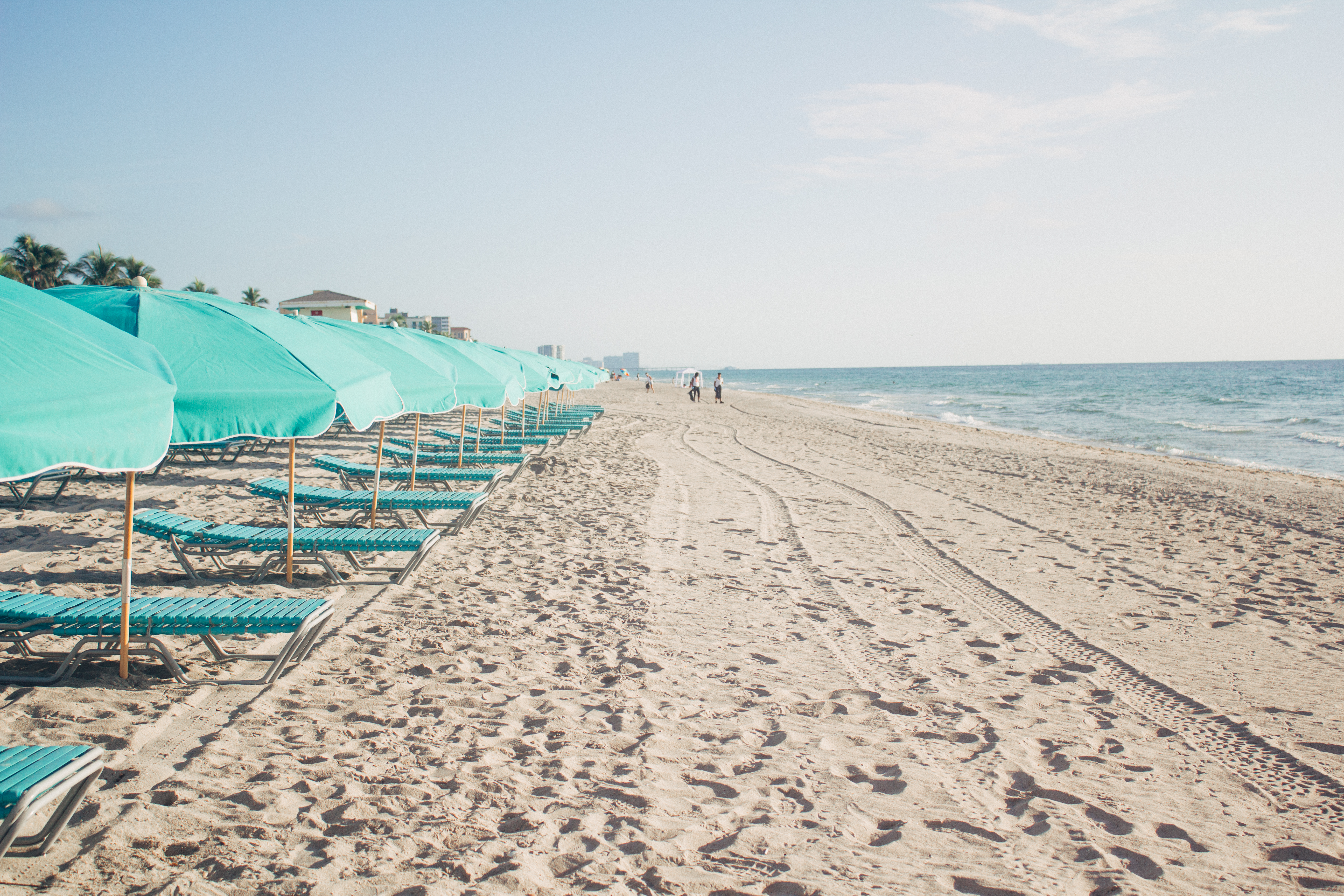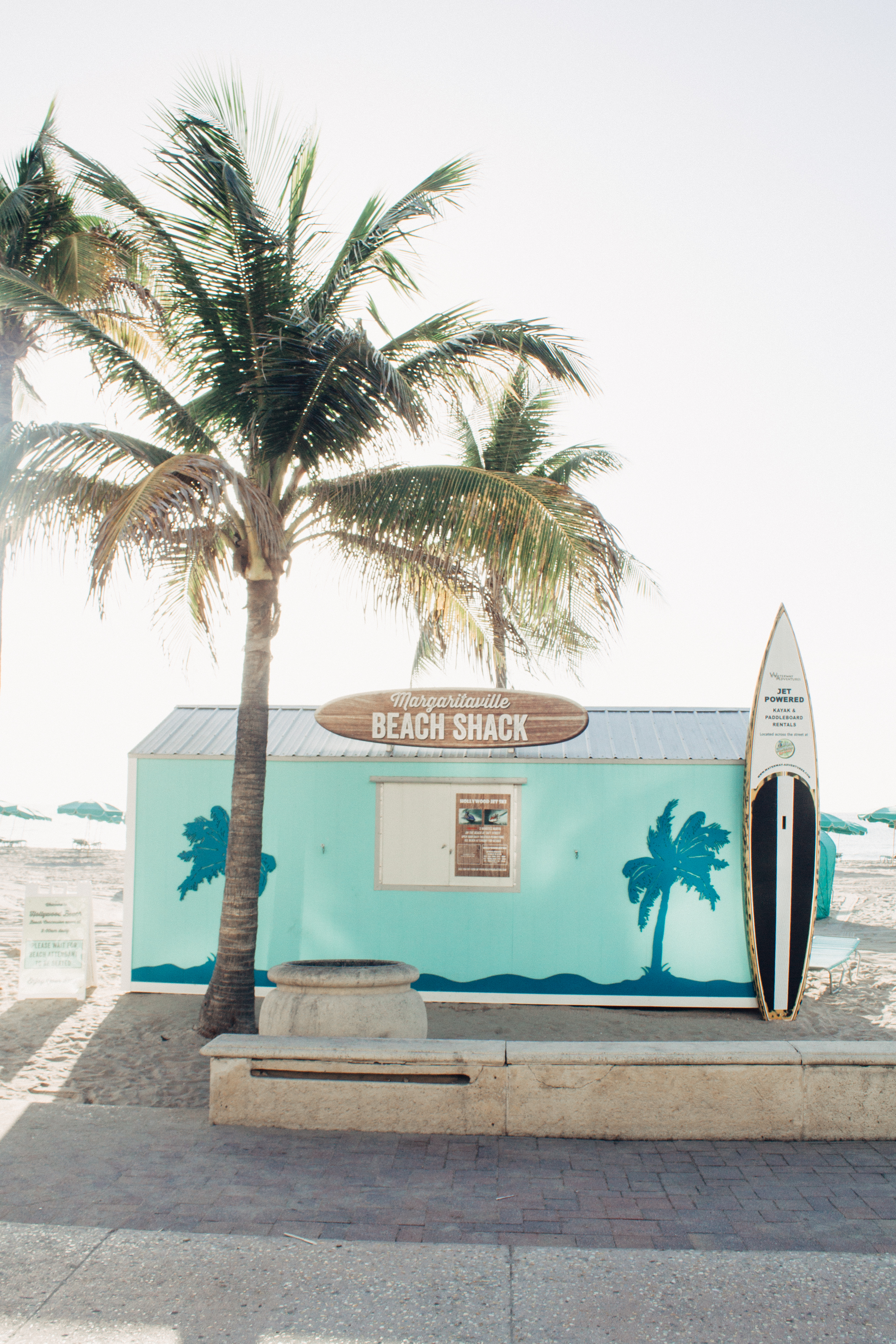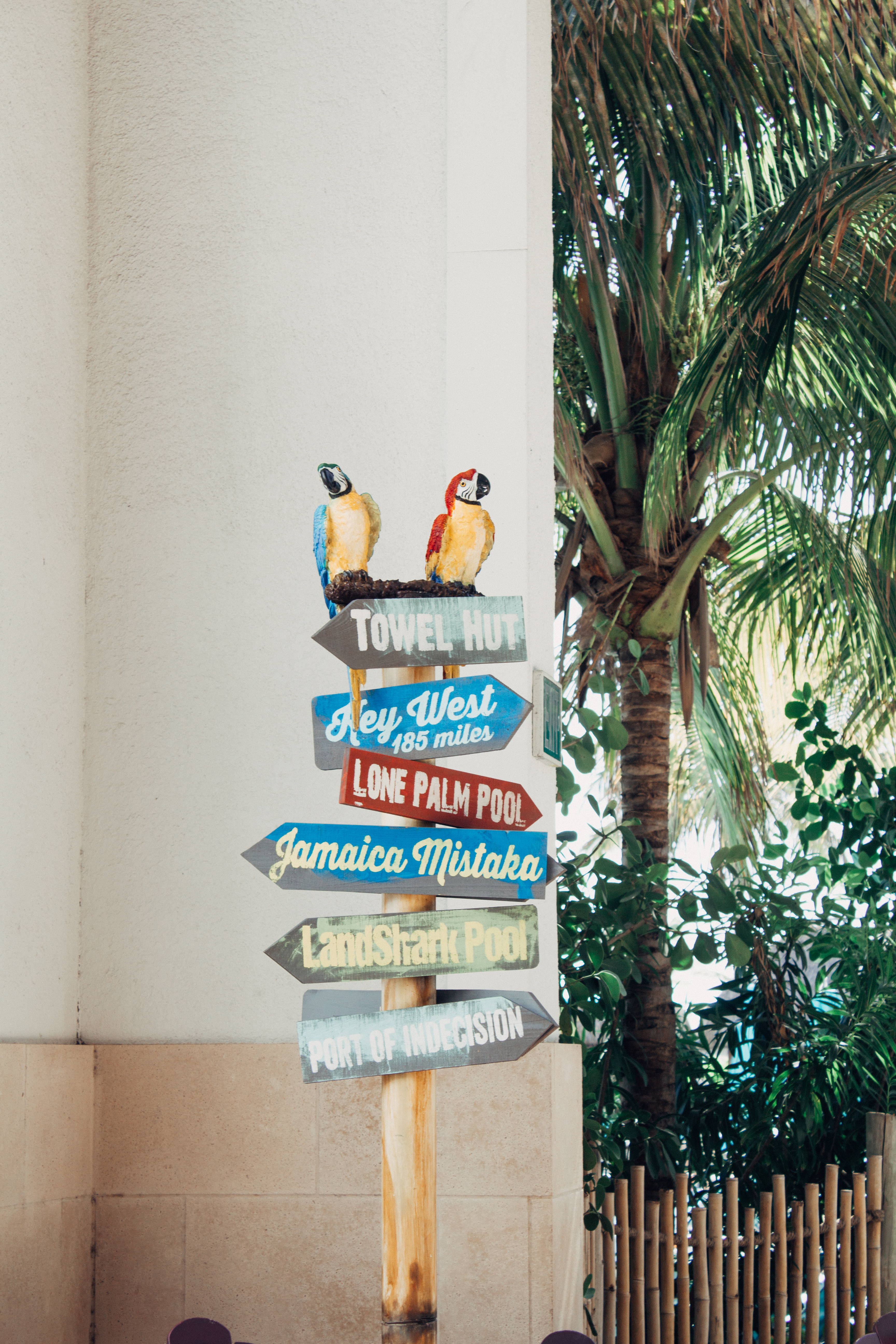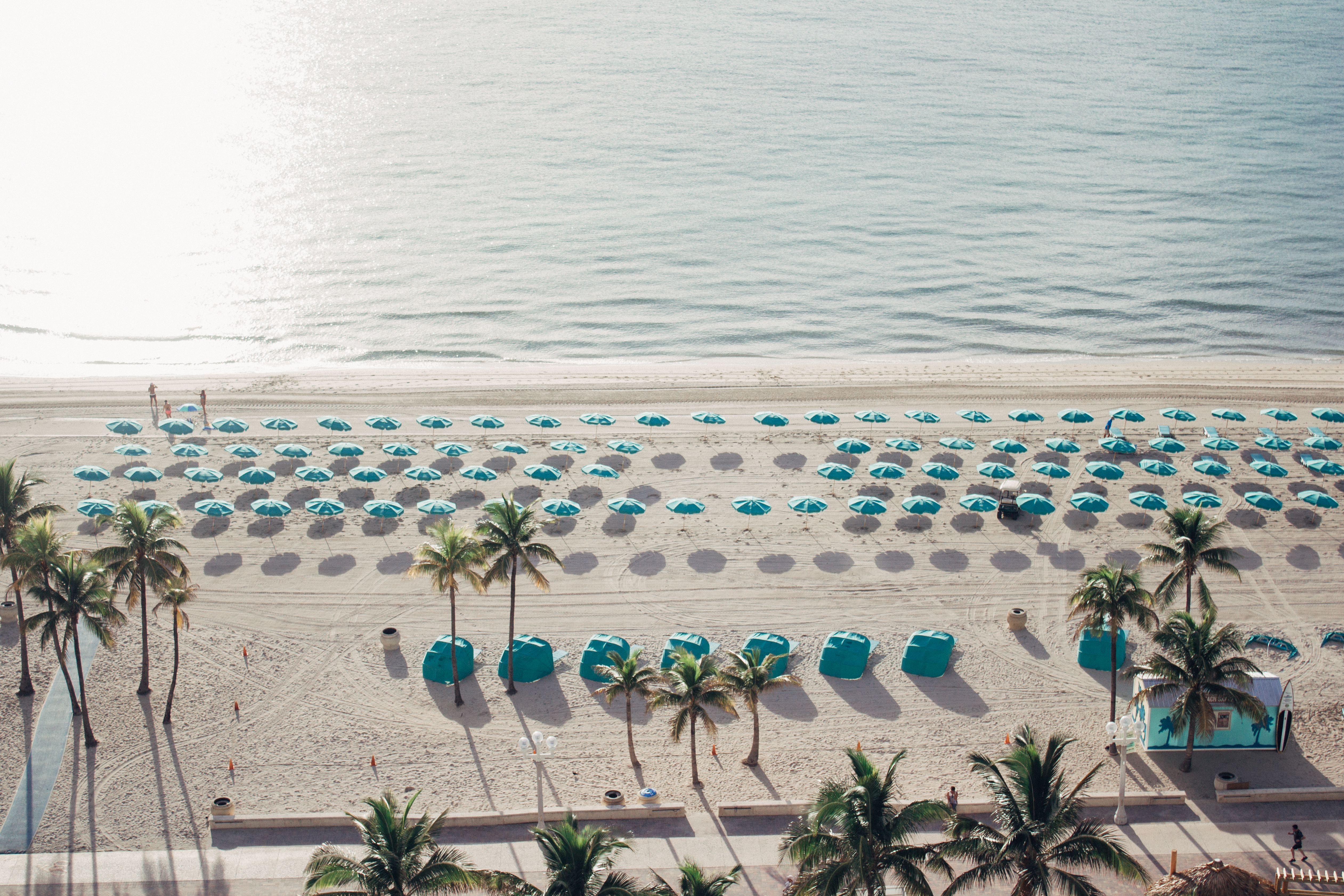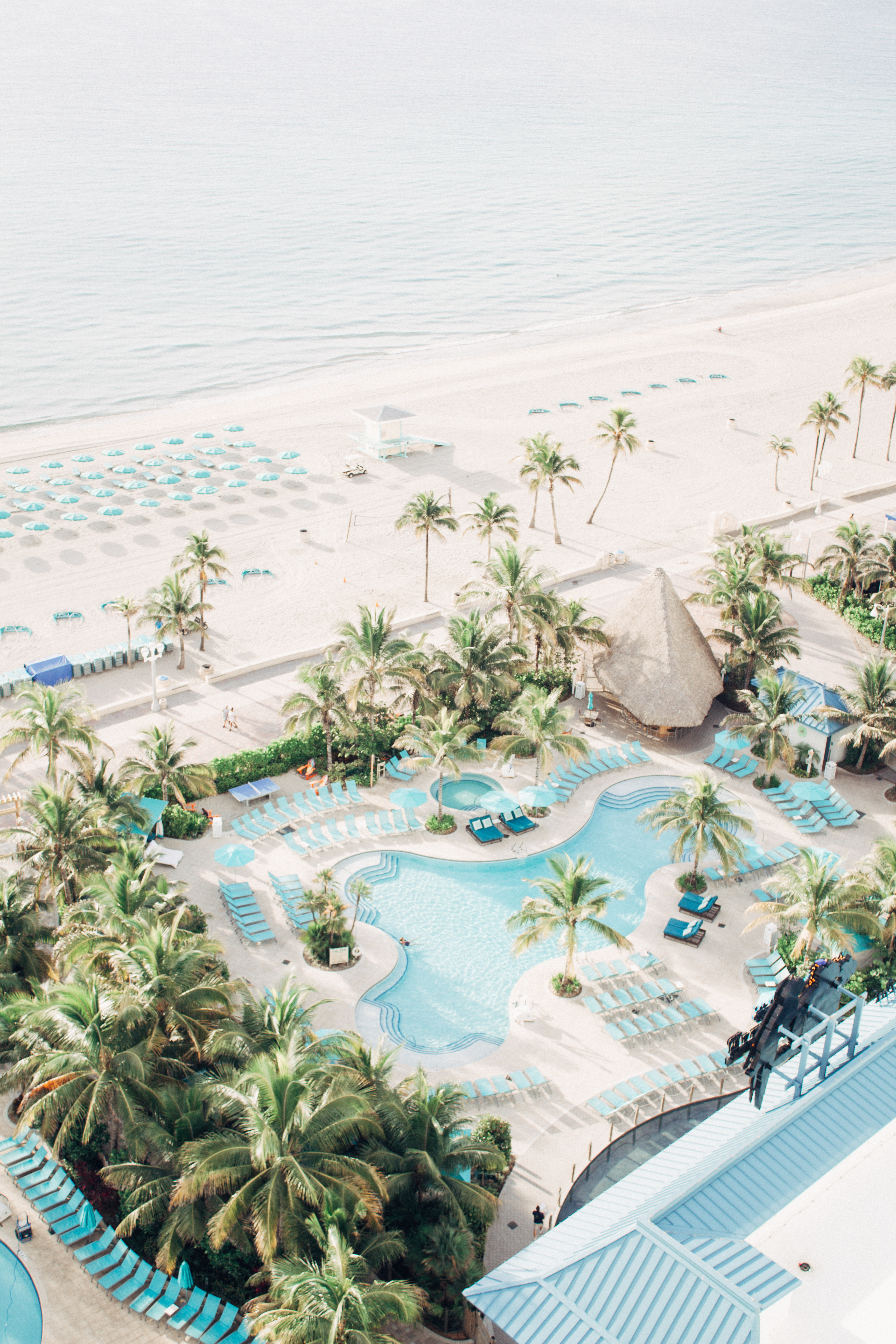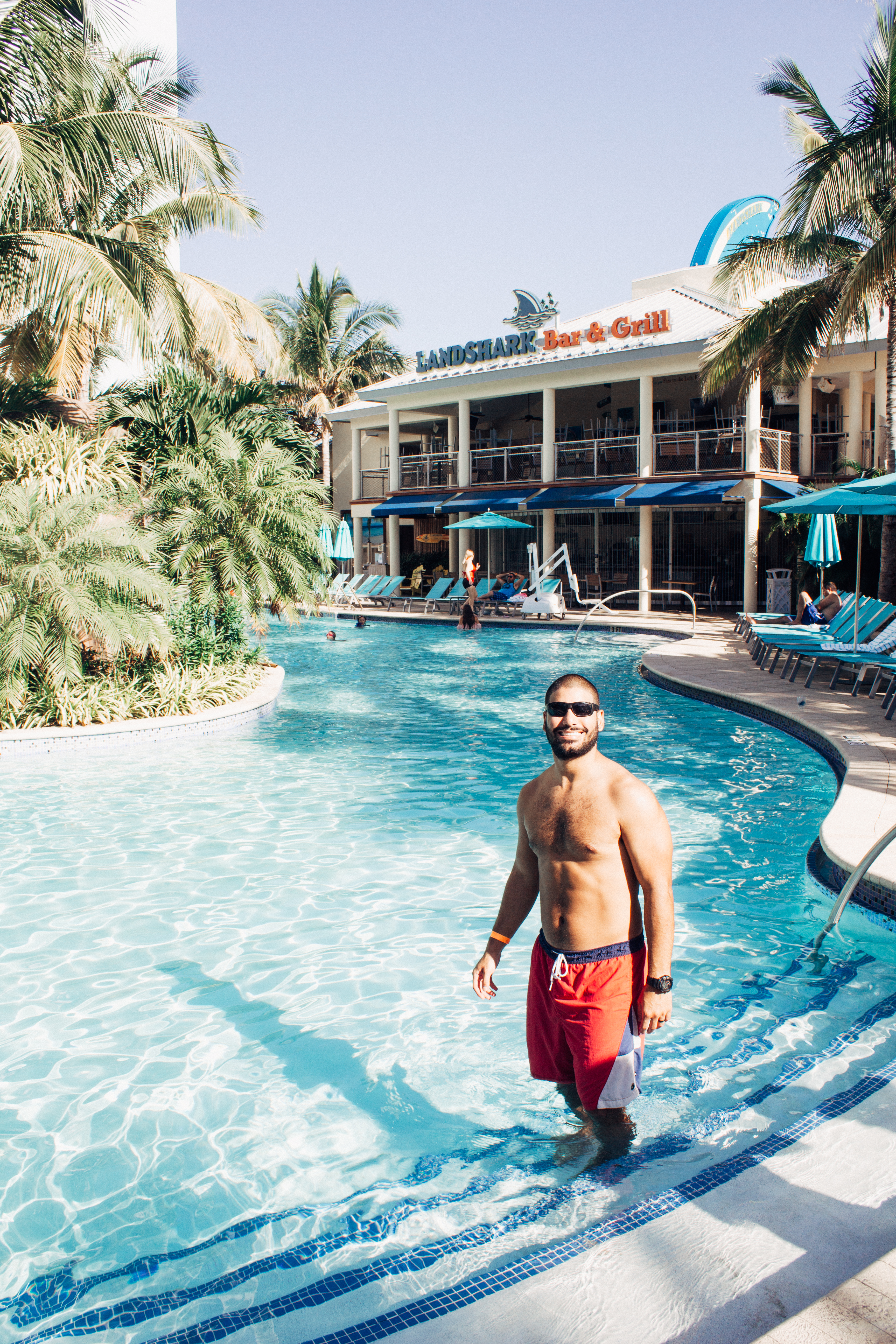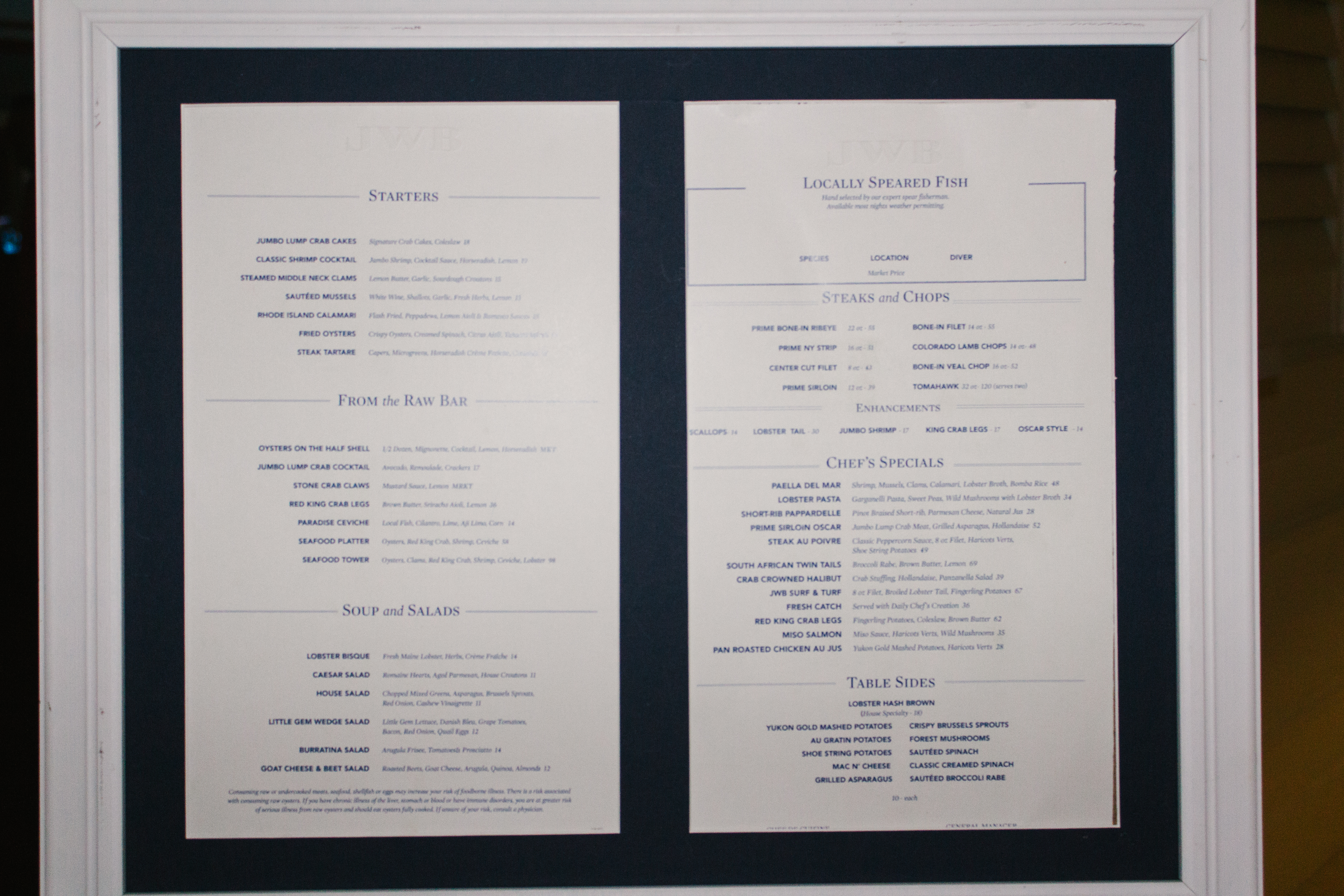 Our first night there, my brother Jorge and his sweet wifey Sammy joined us all for dinner at JWB Prime Steak and Seafood.  The dinner was outstanding and the company even better.  They also brought out a dessert with a candle on it, which made me super excited!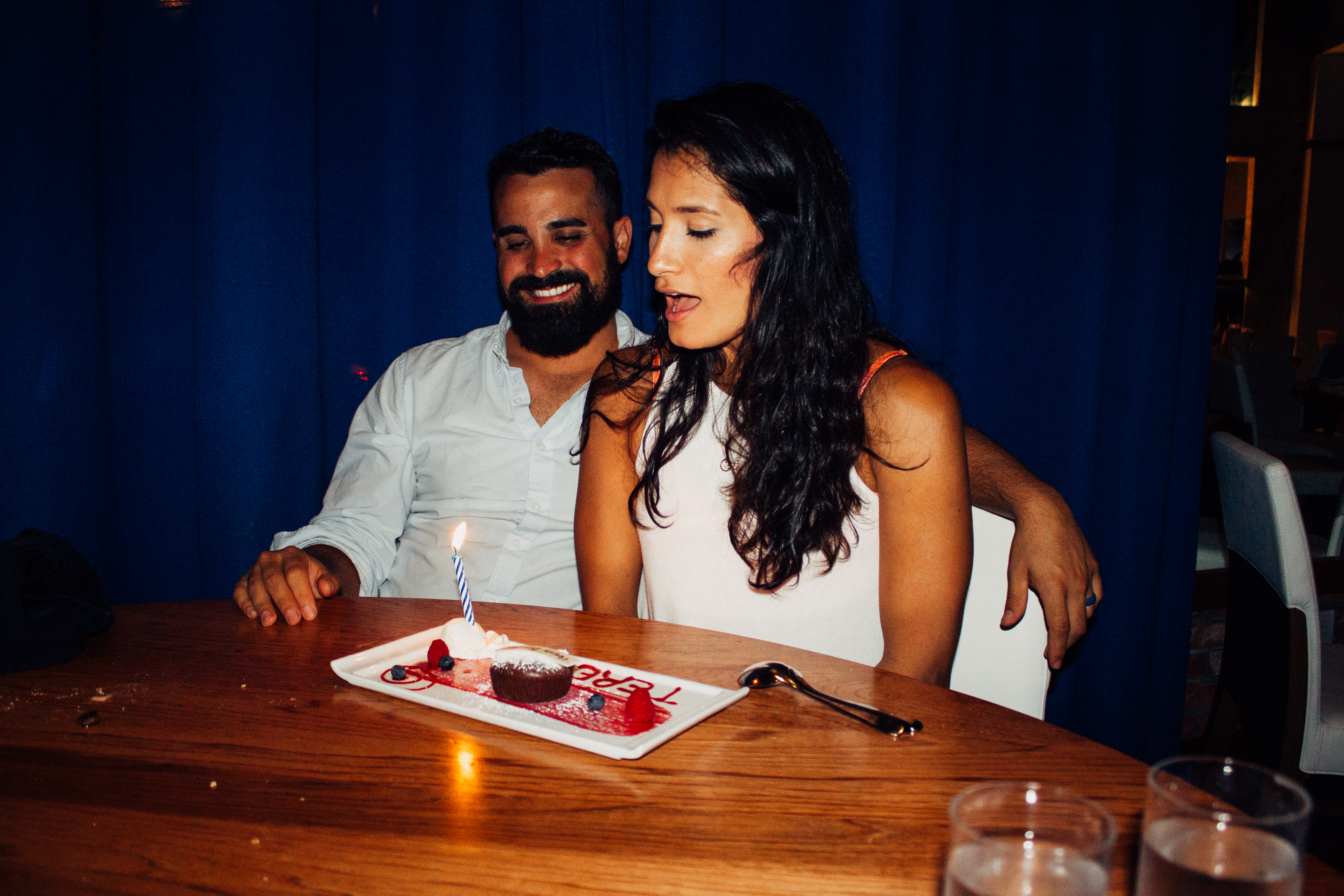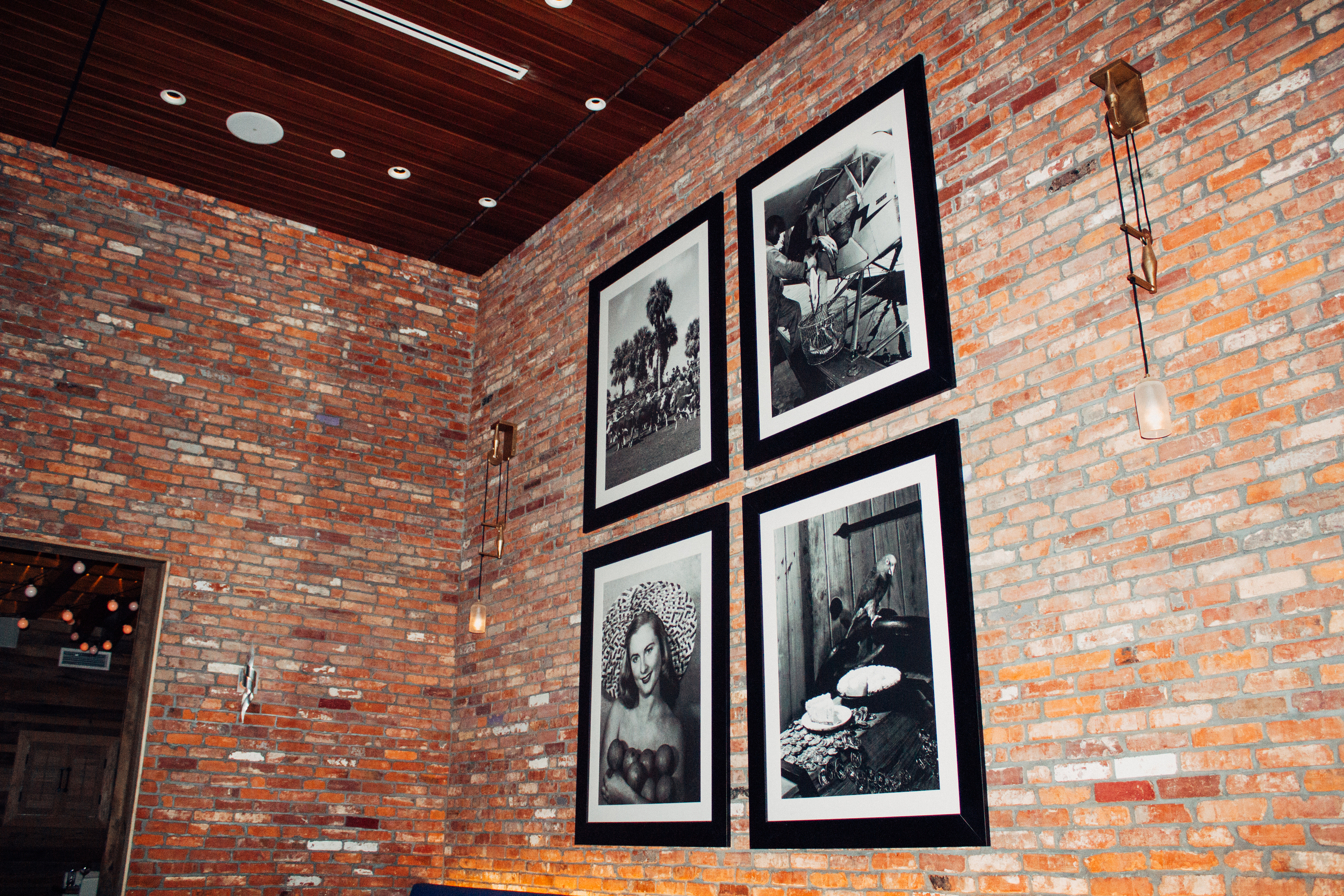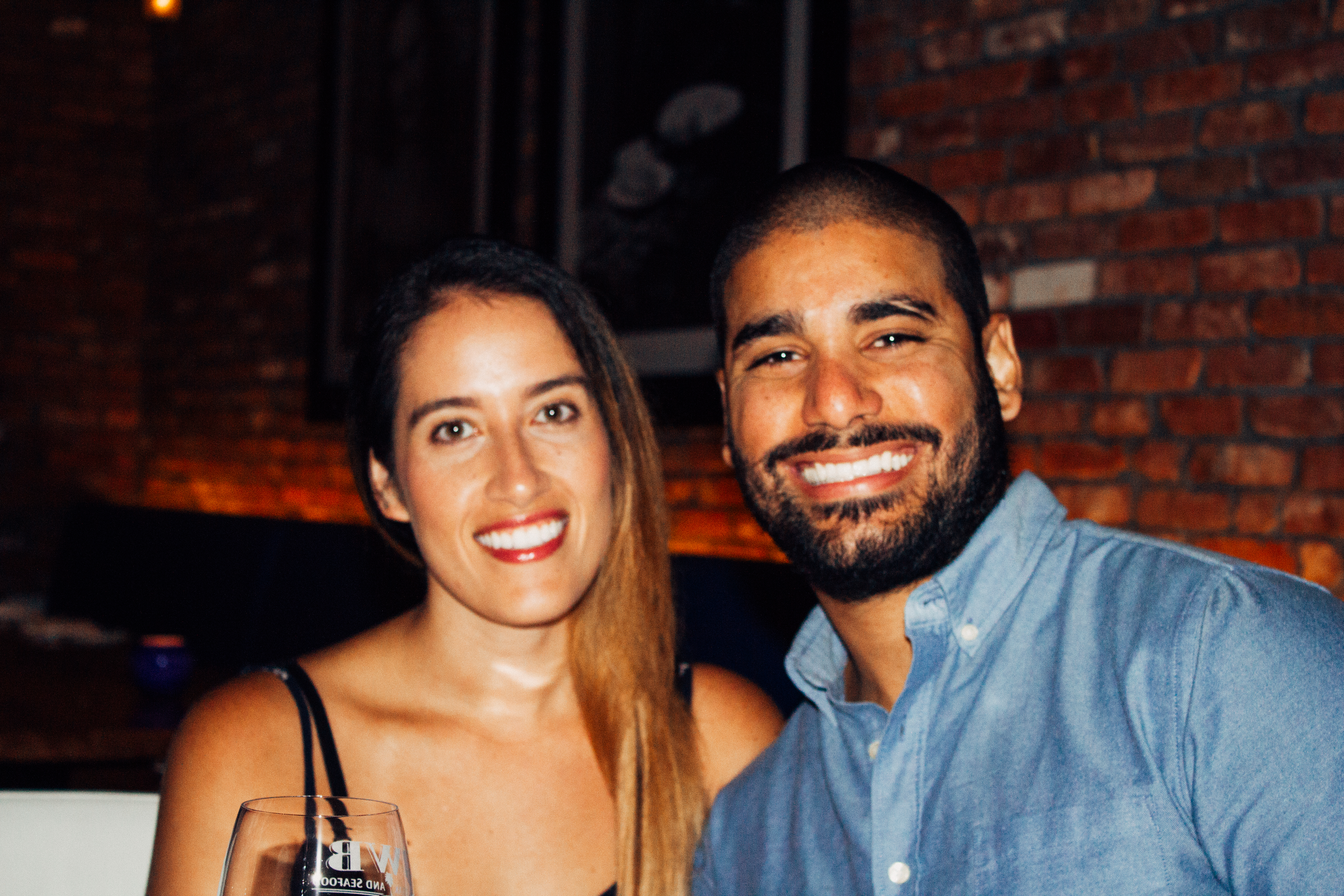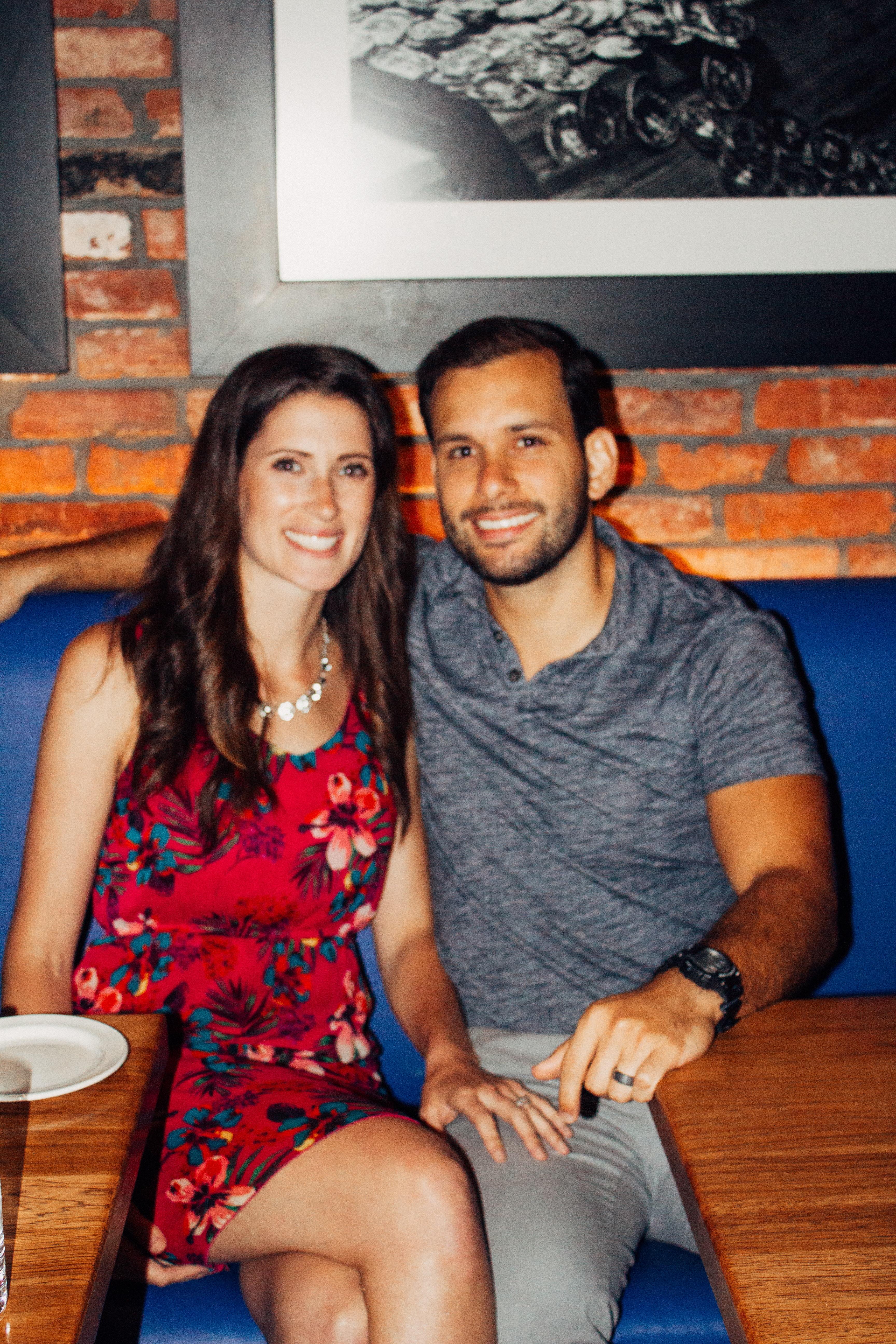 A blurry one, sorry guys, but I couldn't leave it out because they look so cute and went out of their way to make the night extra special.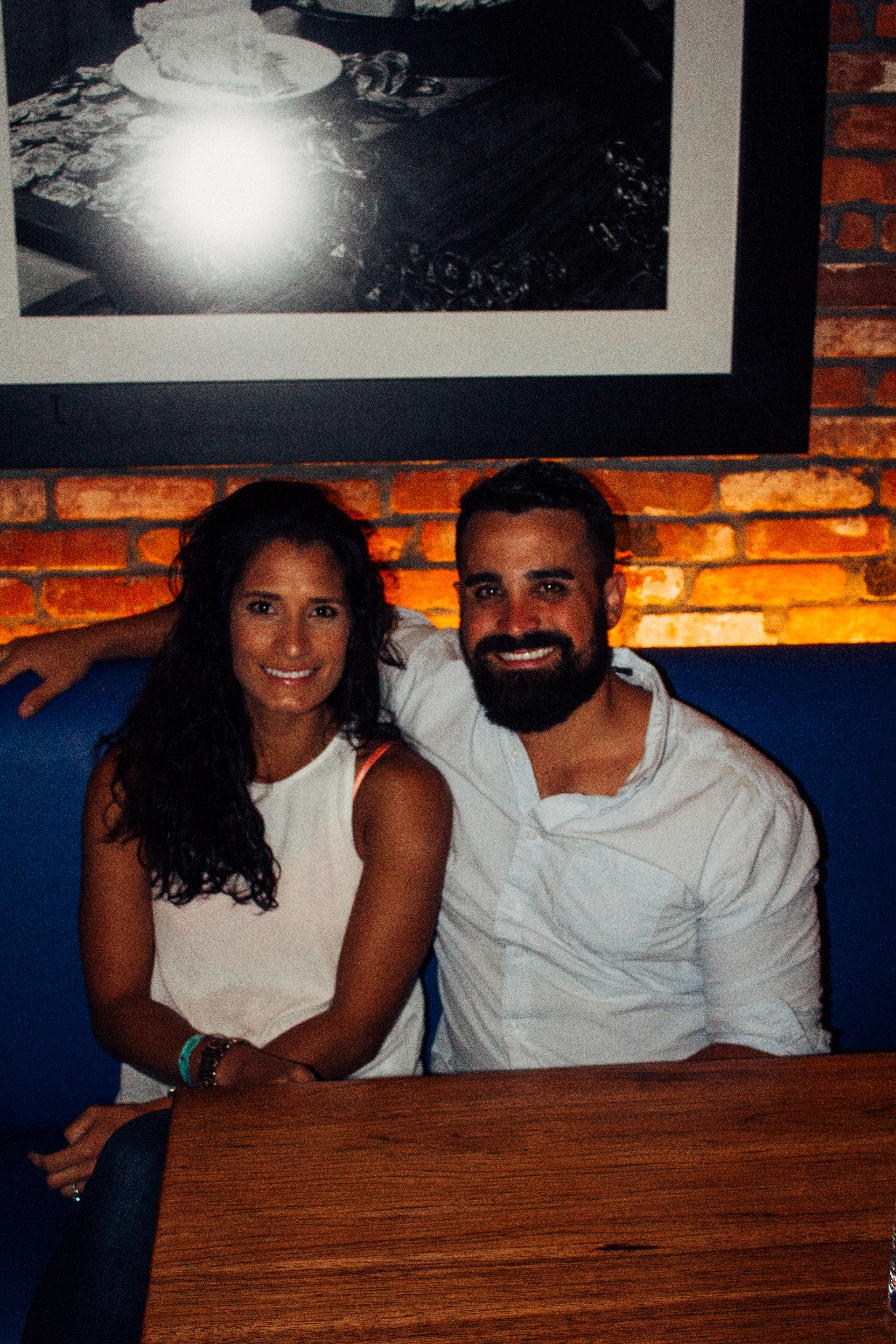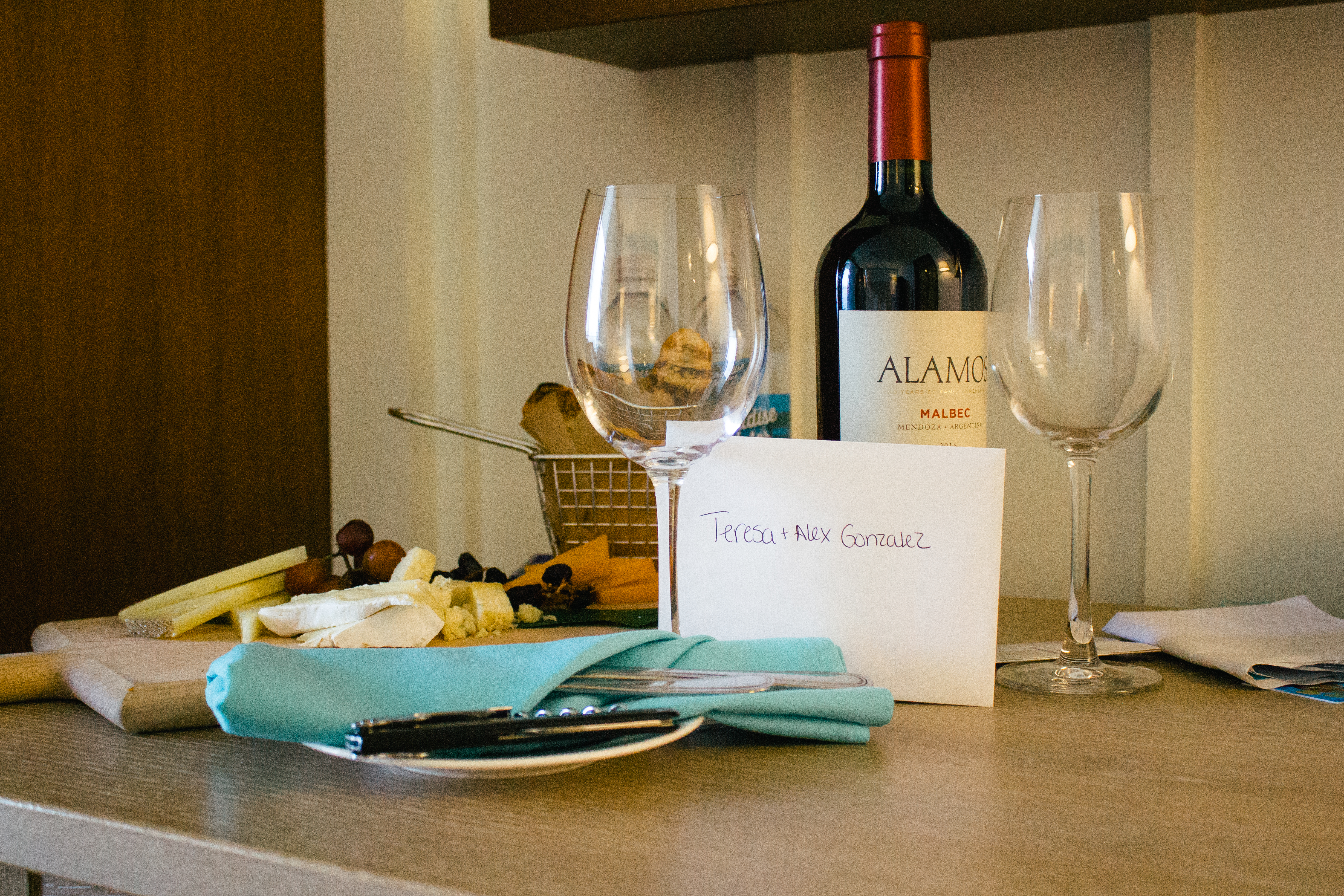 One of our nights at the resort, Alex and I were pleasantly surprised with a fruit and cheese board, my favorite wine and a sweet letter from the girls at Margaritaville wishing me a happy birthday.  They really went out of their way to make us feel so welcomed. Thank you!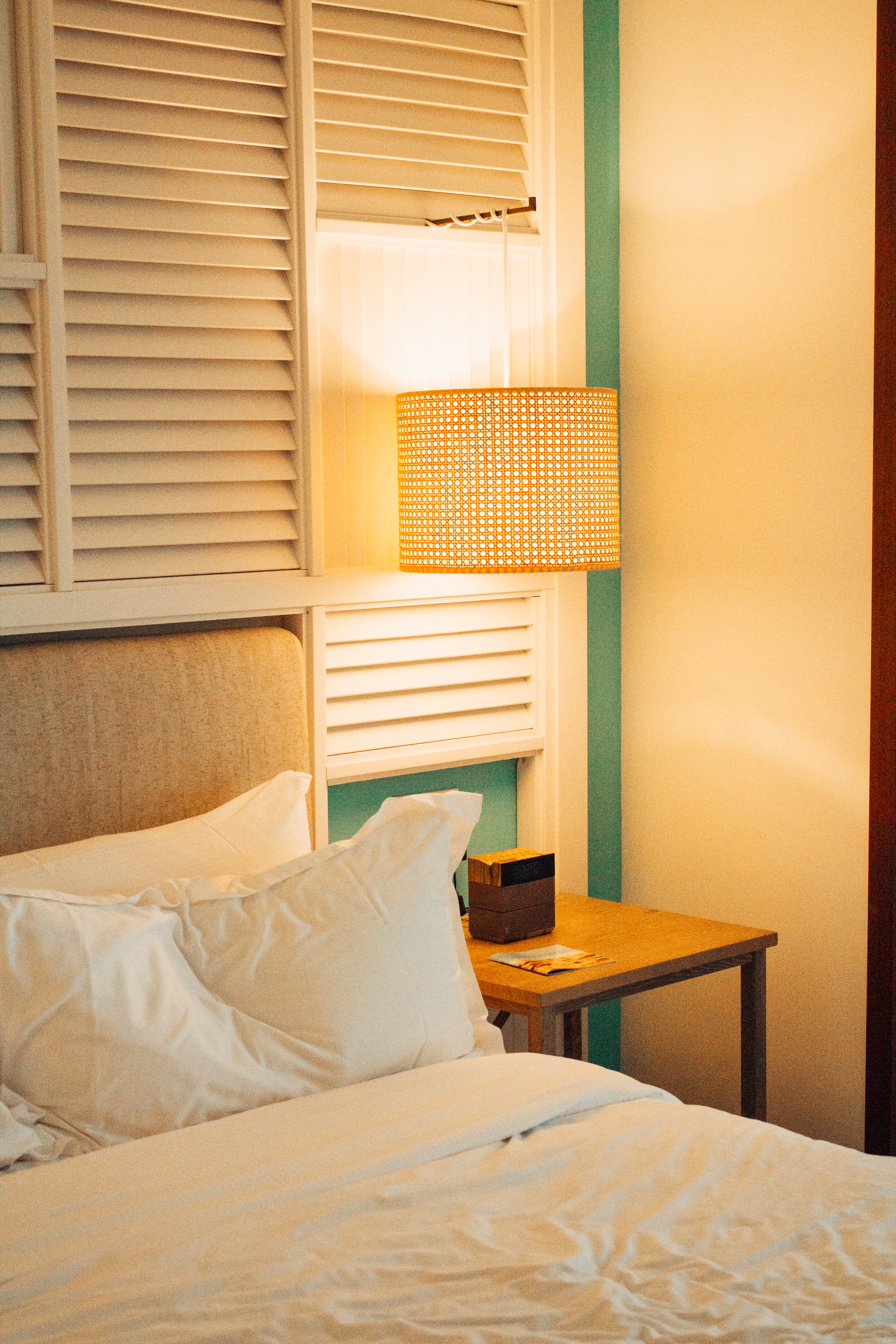 The rooms were so spacious and comfortable (I have a clip of one of the rooms in the video above) I now want to decorate my entire house with their casual-lux feel and bring a little bit of Florida back to the midwest.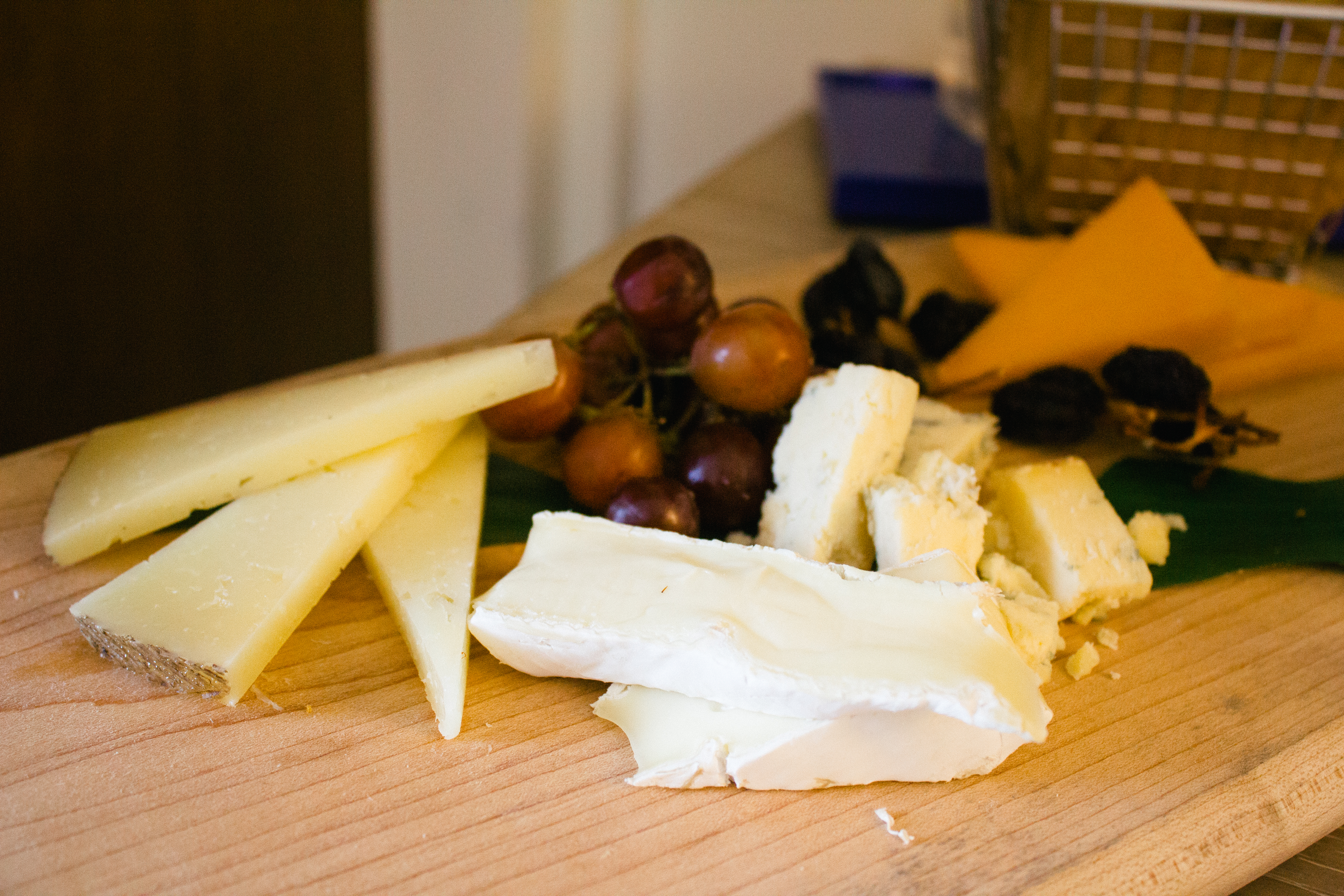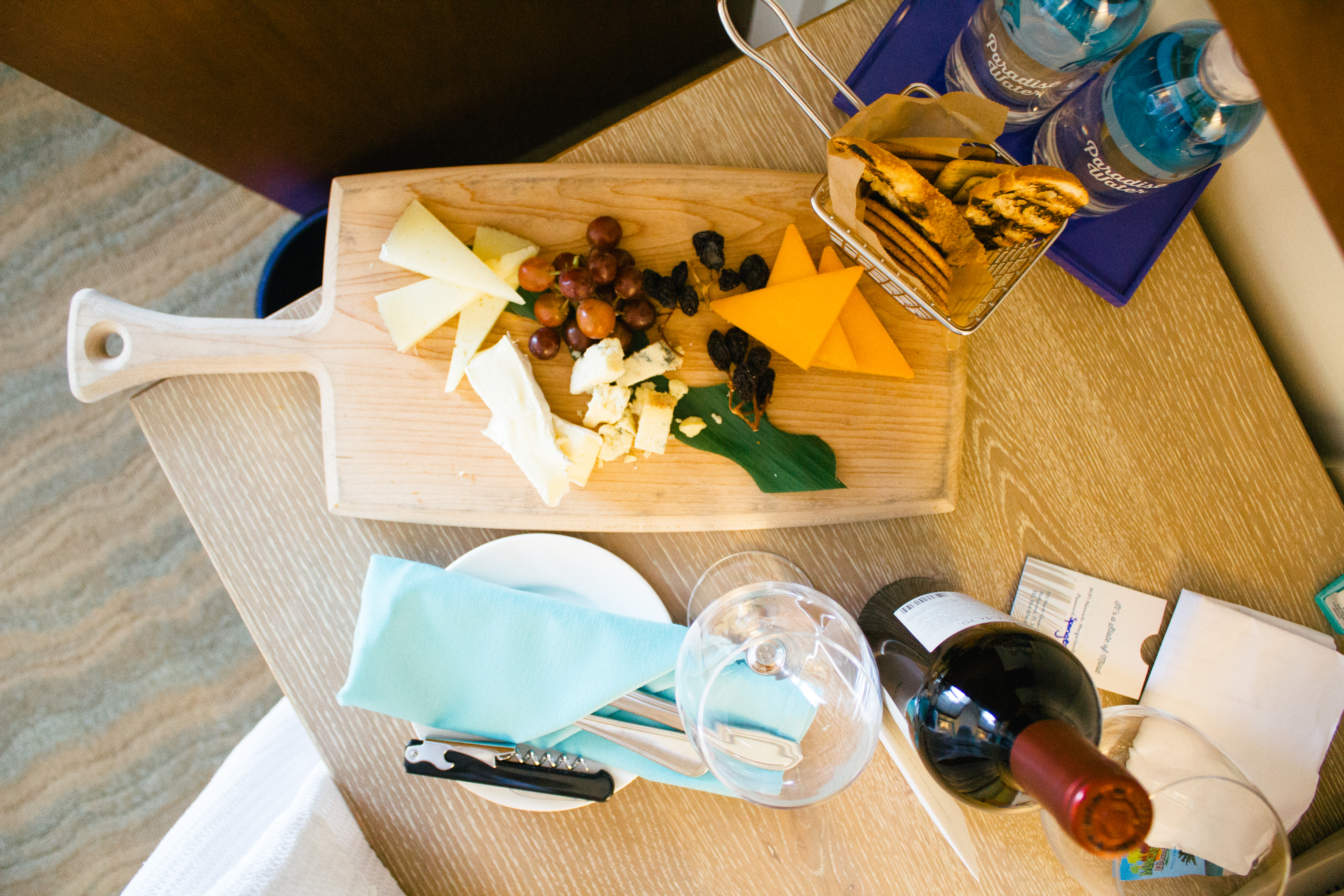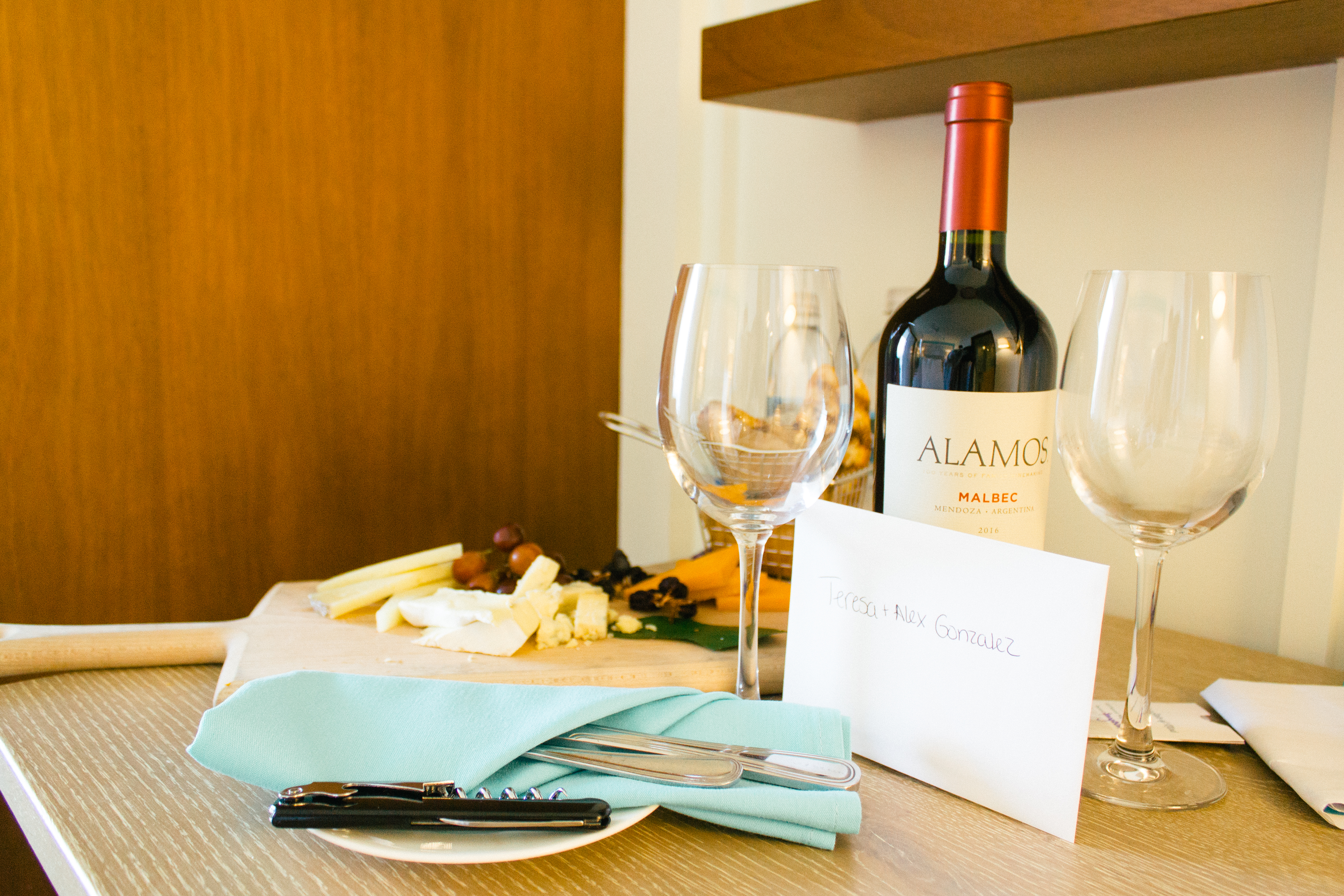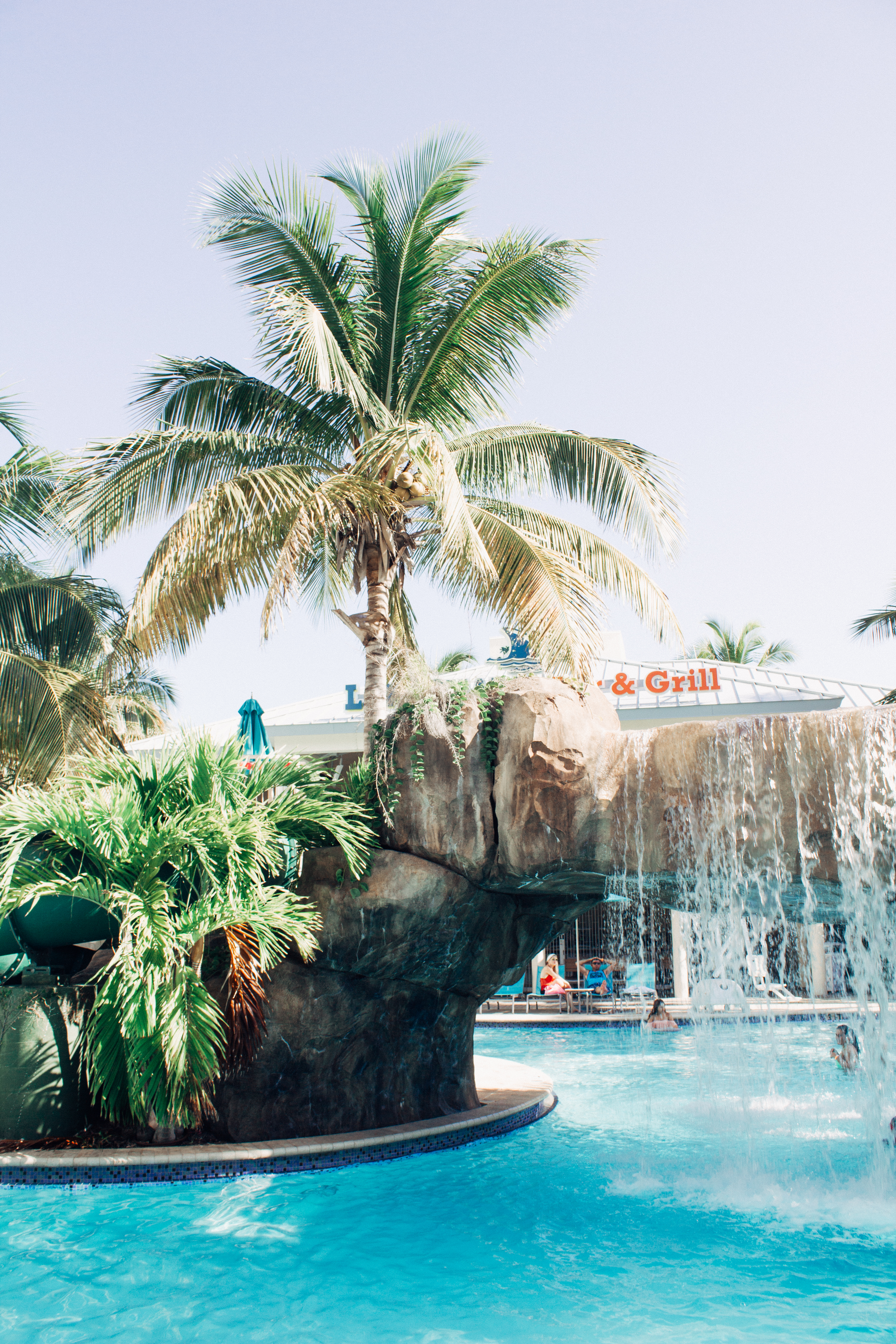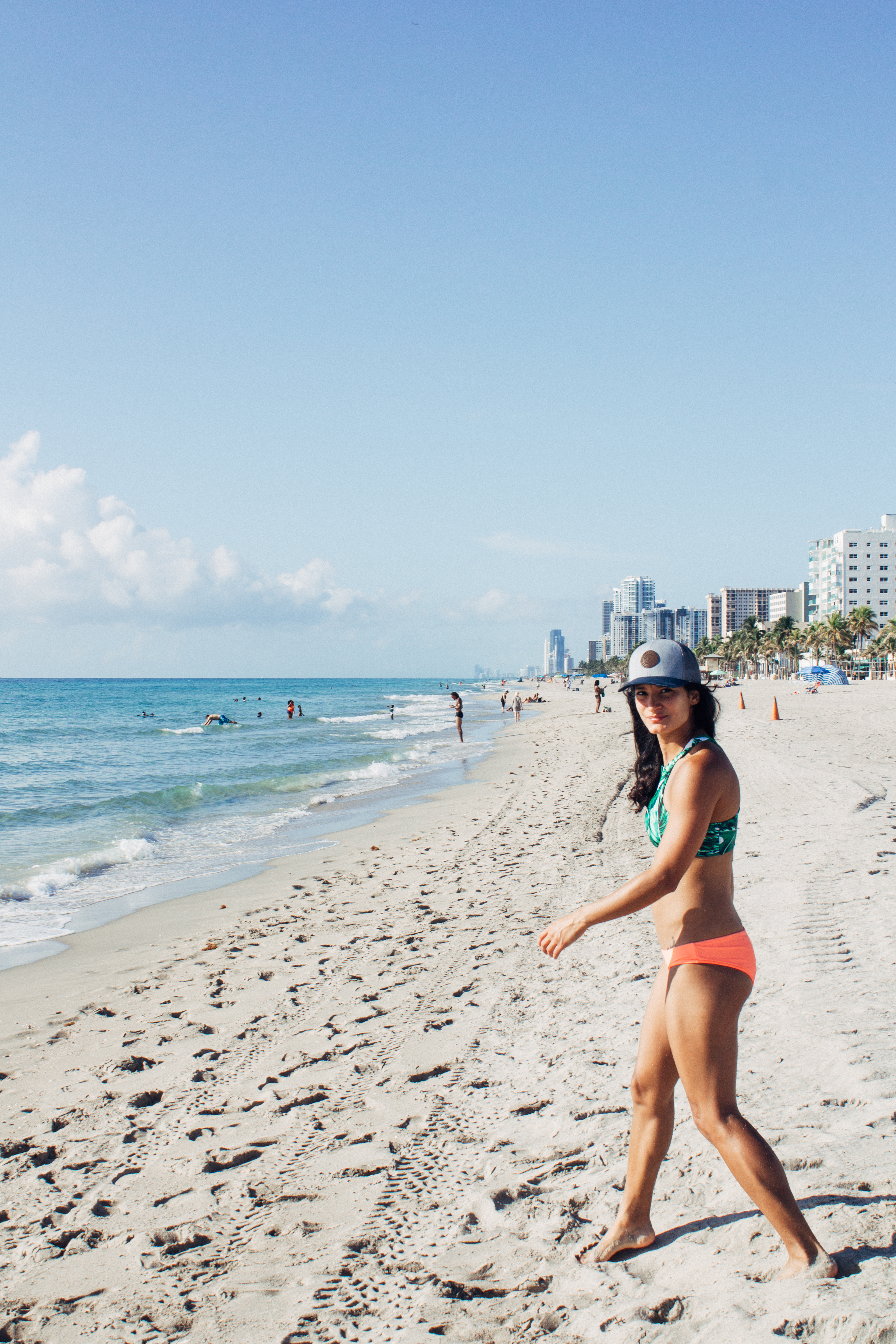 We had such a wonderful time here and enjoyed it to the fullest.  Thanks for having us Margaritaville Hollywood Beach Resort.  Next time we'll have to bring our kiddos.
A few links: My bathing suit
| Alex's drone | my brother's drone | my hat |
//Disclosure- Margaritaville Hollywood Beach Resort hosted a portion of our stay. However, all opinions are my own. Thank you guys so much for supporting our blog and our sponsors.