This shop has been compensated by CollectiveBias, Inc. All opinions are mine alone. #BarillaFusion #CollectiveBias
There are a few staples ingredients in my kitchen, that I always have on hand.  One of them is Pasta! I have an entire section in my pantry dedicated just to pastas and I have them in all shape and sizes.  Pasta is super versatile.  It's perfect for the picky eaters (ahem, mac and cheese for Haddon) and it can also be transformed into the fanciest of meals for the holidays.
Today, I'm sharing with you one of my family's favorite.  It's our Pasta Con Salchicha y Chile.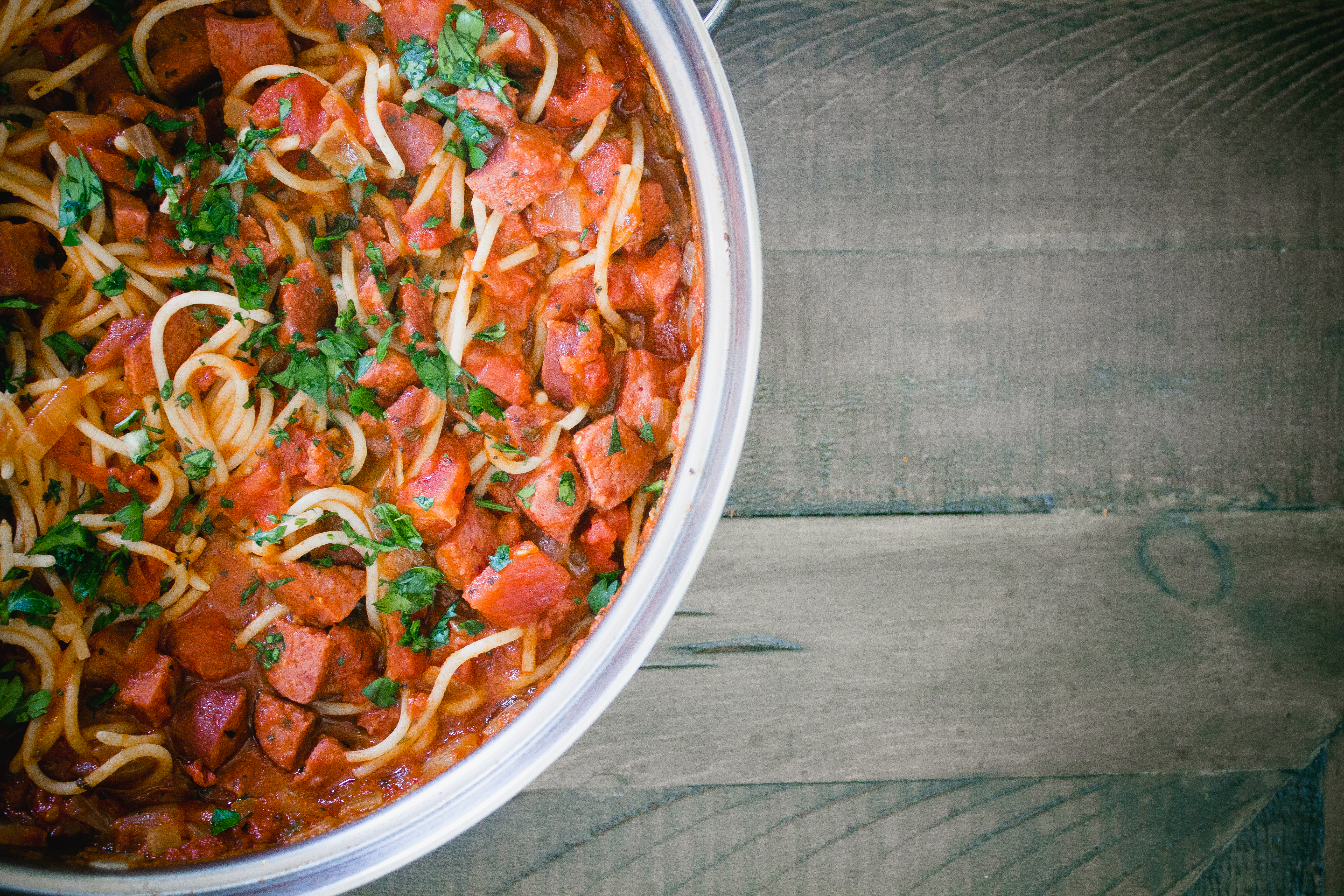 Pasta Con Salchicha y Chile 
Ingredients
1 lb of Barilla Spaghetti
13 oz salchicha, cubed
2 garlic cloves, minced
2 small jalapeño chiles diced with the core removed
1 tbsp of olive oil
1/2 medium onion, chopped
2 (14 oz) cans of organic diced tomatoes
1 tbsp of tomato paste
1 tsp of salt to taste
chopped parsley for serving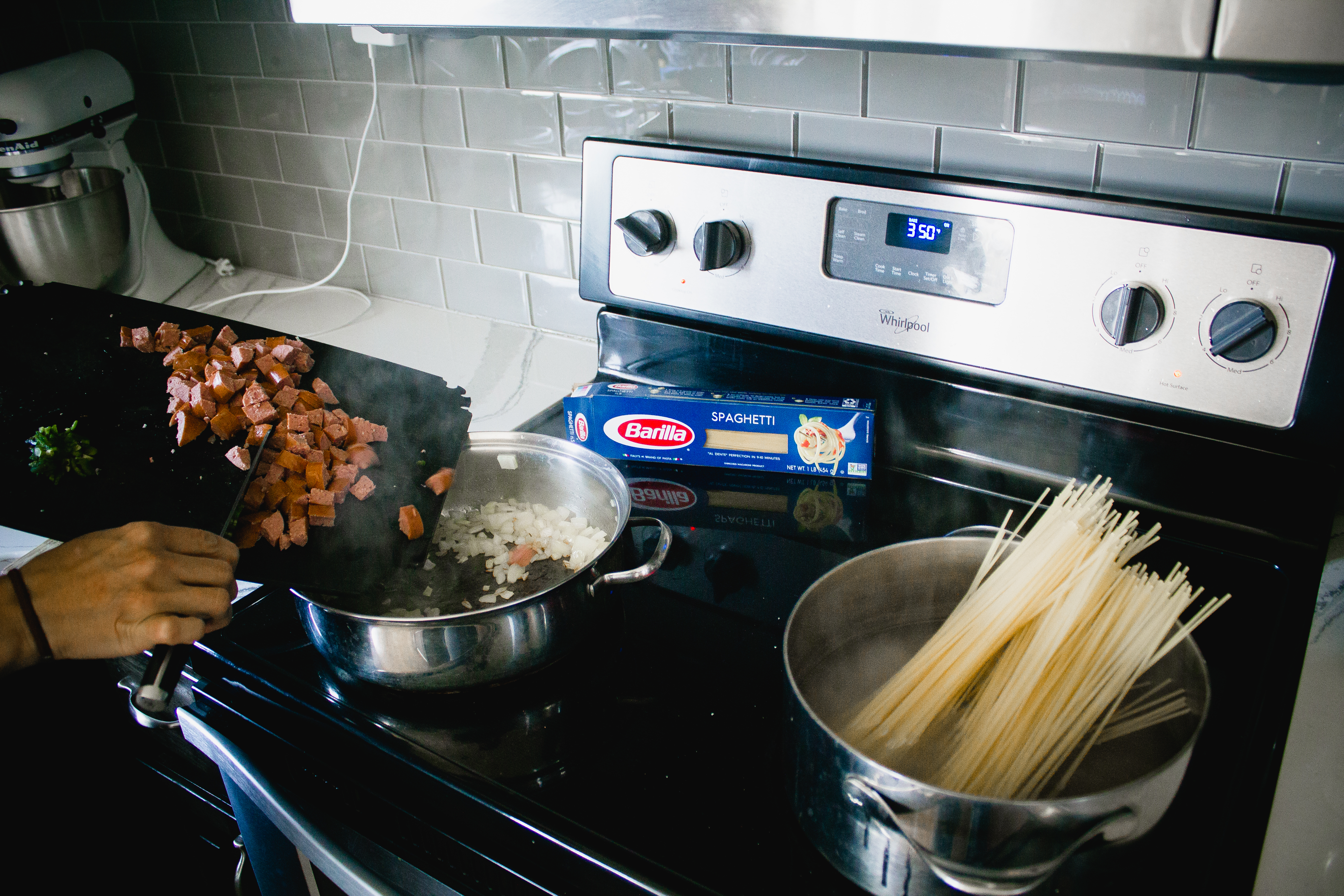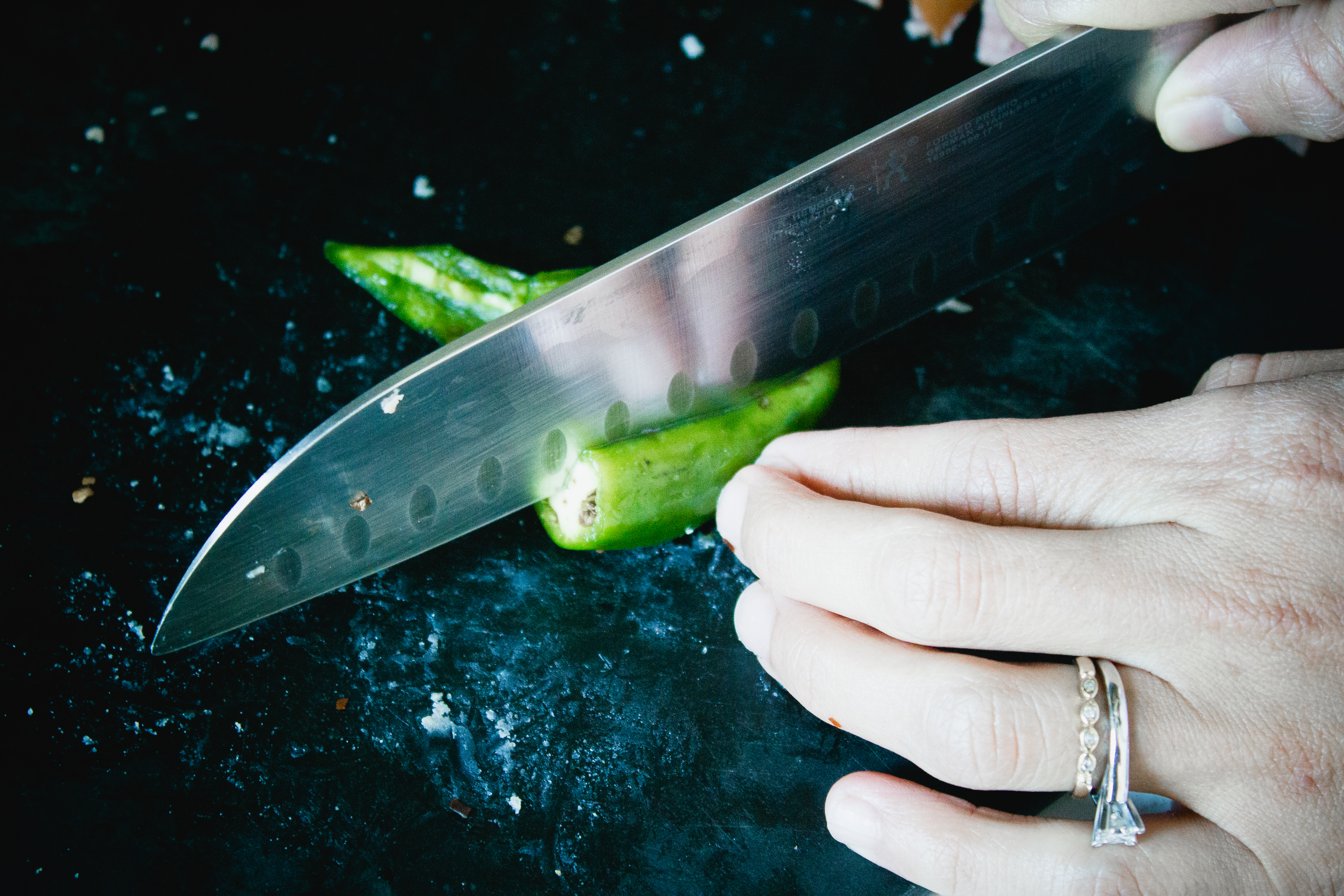 Directions
Cook the spaghetti according to the instructions on the box and dice the salchicha into small cubes
Heat 1 tablespoon of olive oil in a large non-stick pan and brown the salchicha for about 5 minutes
Lower the heat and add the garlic, onions and chile and continue to cook for another 8 minutes or until the onion are a bit translucent
Add the diced tomatoes, the tomato puree and salt and simmer for about 10 minutes to allow all of the flavors to marry
Meanwhile, cook the pasta according to the instructions on the box, drain well and carefully the pasta directly into the sauce, until it's all combined
Add red pepper flakes and chopped parsley for serving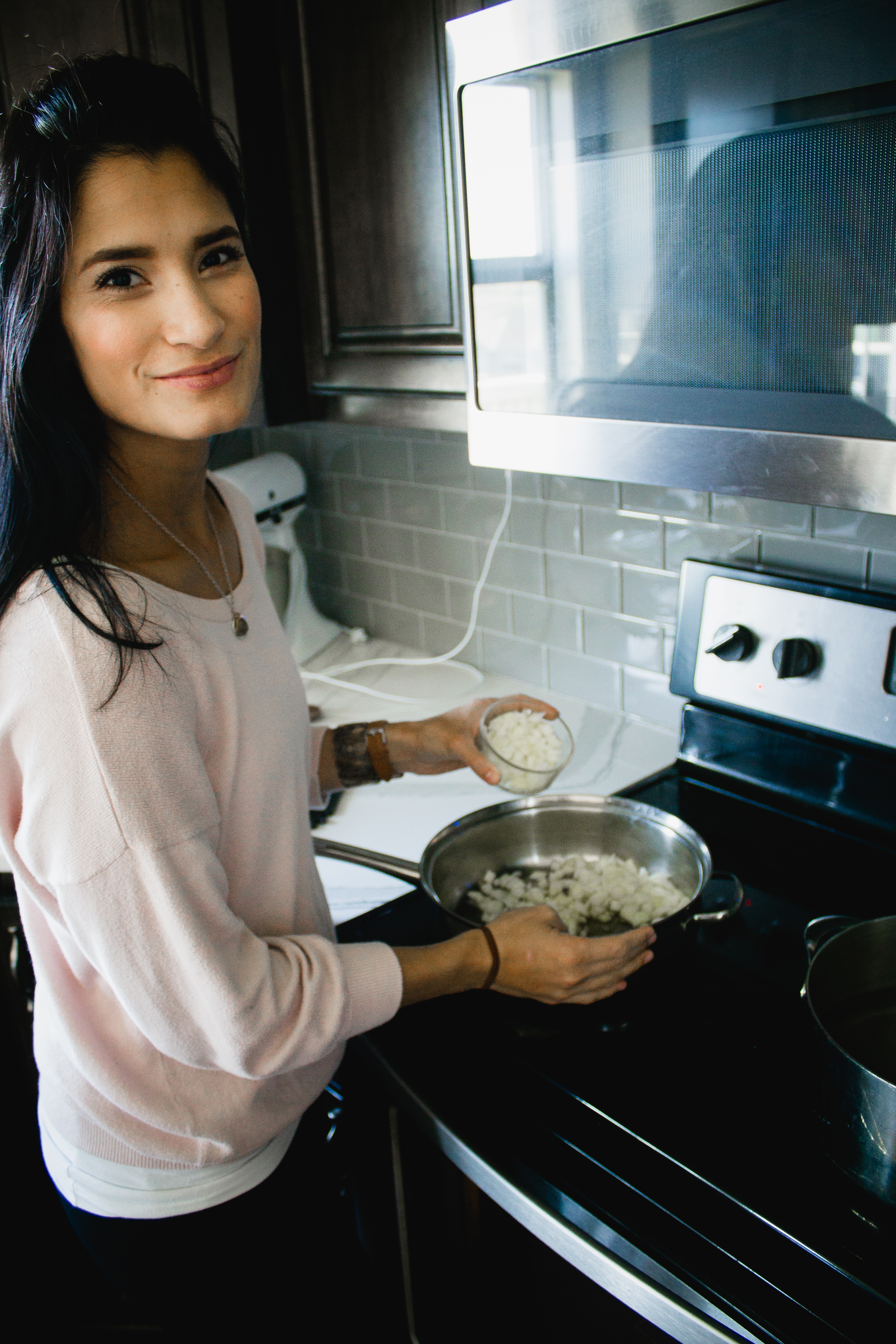 I like using Barilla pasta, because of it's great taste. Also, it's always al dente and always perfect.
Click here for more pasta dishes and ideas
. You can also visit
this link
for the opportunity to win one of thousands of prices available.  At a minimum, Barilla coupons will be distributed to those that spin the wheel!
I pick up my pasta during one of my many shopping trips to Bakers!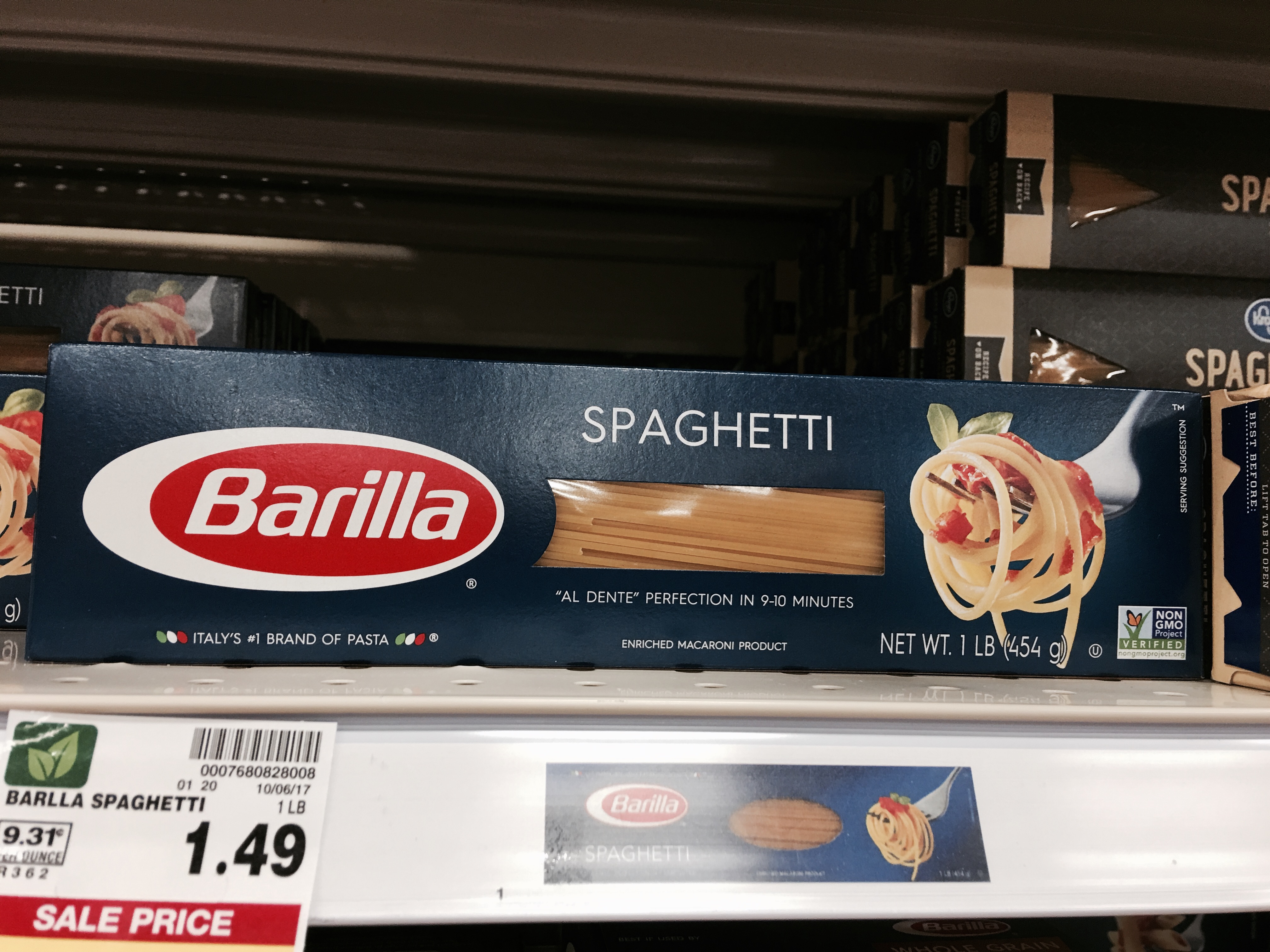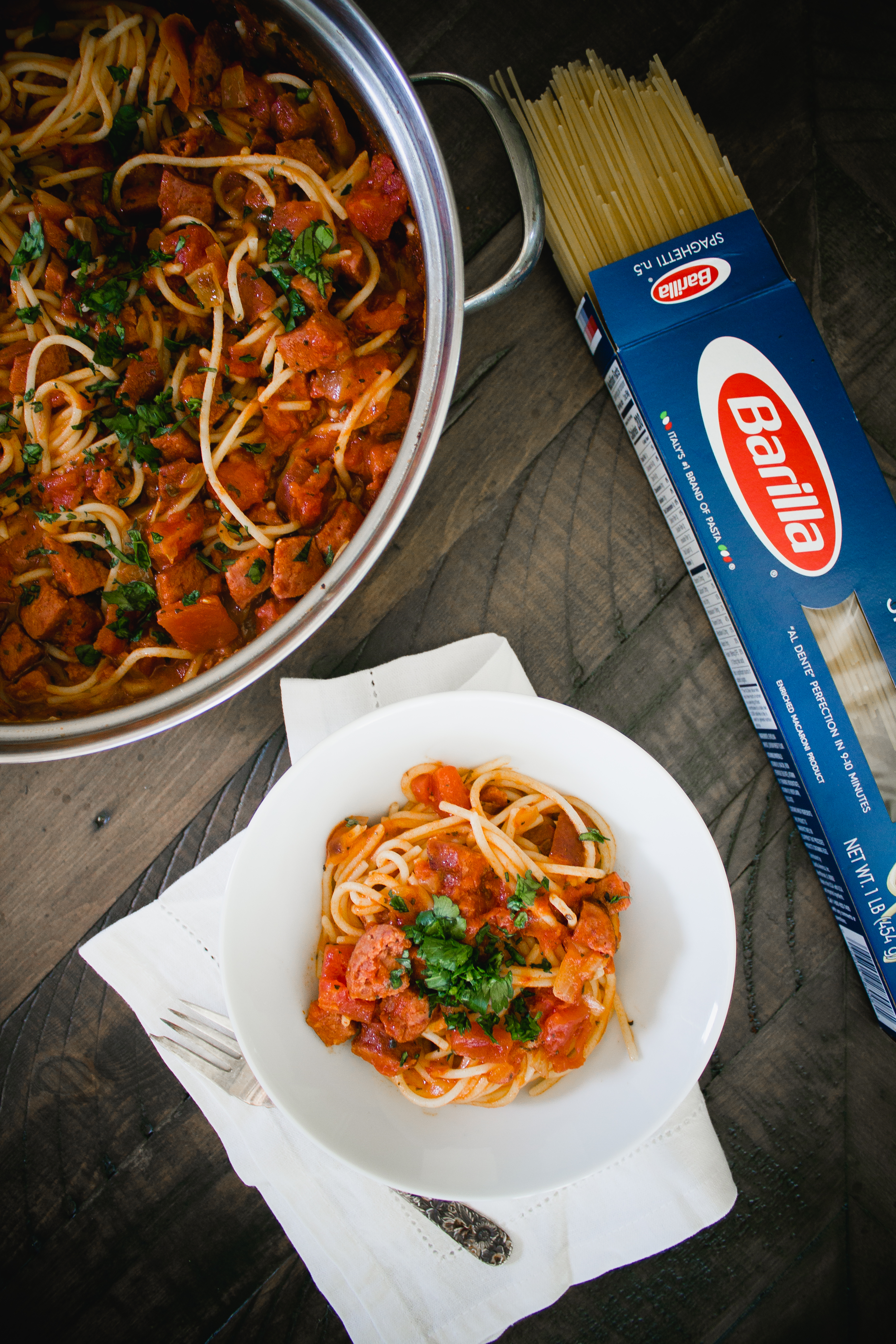 Want to see more?