PINEAPPLE AND CILANTRO BURGERS
This shop has been compensated by Collective Bias Inc. and its advertiser. All opinions are mine alone. #SummerSoStrong #CollectiveBias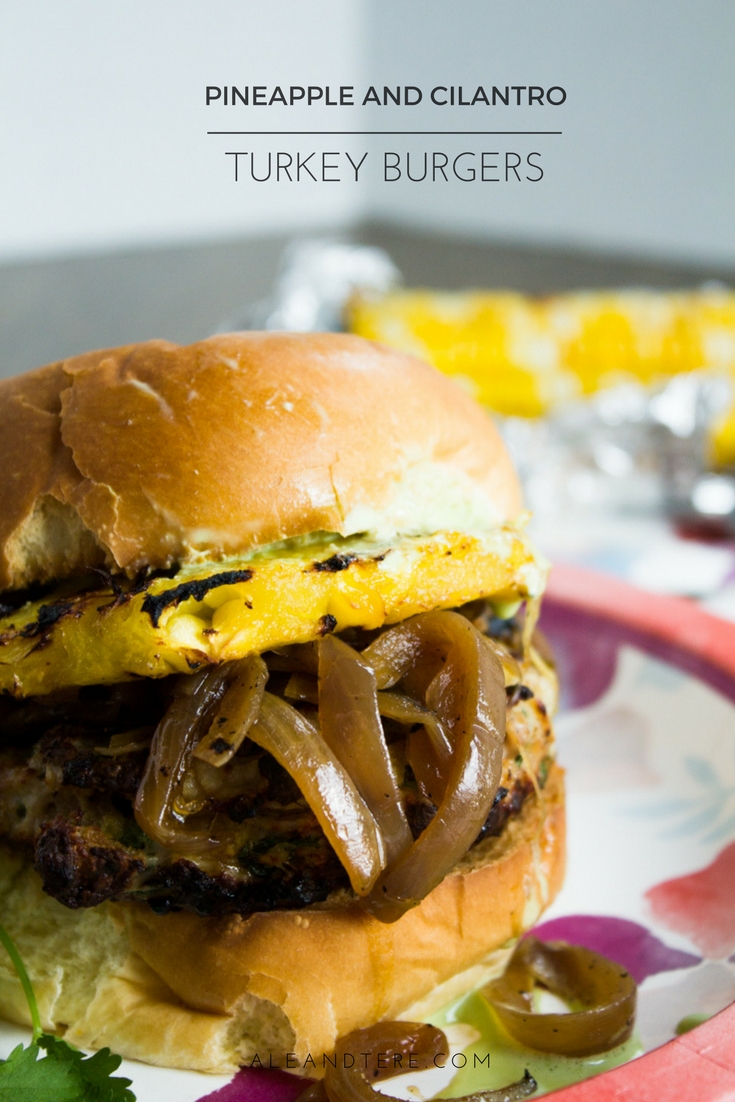 The weather is finally warming up and we are taking all of our meals outdoors. That's right friends, I have very little indoor plans for the next two months! We are so excited about it, that Alex and I went out and purchased a grill!!  We have been wanting one for a while and it just so happened that we found a floor model on sale! yes!  Best way I know to celebrate this warm weather is to make my Pineapple and Cilantro Turkey Burgers. Friends, this is not your regular burger.  These burgers are HUGE, messy, and absolutely delicious!
Most of the time I try to stay away from the mess, but not this time. This time I teamed up with Dixie Ultra® Paper Plates, because I know that they can stand up to the heaviest messiest foods, because of their Soak Proof Shield™  and their FlexProof™ technology. I stocked up on these plates and use them everyday.  They are microwave safe, recyclable, cut resistant and they have a new, innovative rim so all the food actually stays on the plate! Win!
My favorite part of this burger is all of the cilantro and the grilled pineapple is super sweet and makes the burger taste so good!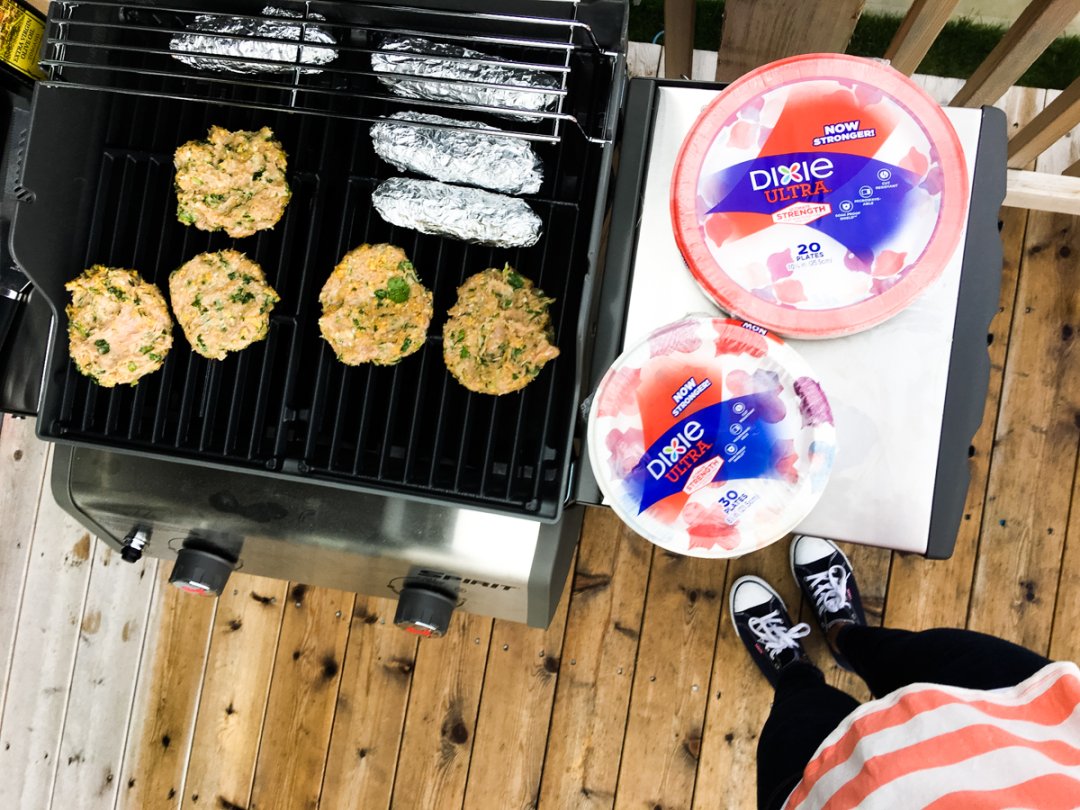 Pineapple and Cilantro Turkey Burgers
Ingredients
3 garlic cloves- minced
1 tablespoon of cumin
1 teaspoon of salt
1 teaspoon of pepper
One bunch cilantro- chopped
2 eggs
2 lbs of ground turkey
6 hamburger buns
6 fresh pineapple rings
1 red onion- caramelized
2 tablespoons of honey
Extra virgin olive oil
Cilantro spread
Bunch of cilantro
2 tbs honey
1 clove of garlic
1/2 tsp of fresh ginger grated
Juice from 1 lime
1/4 cup of greek yogurt
Instructions
In a large bowl mix together the garlic, cumin, eggs, salt, pepper, cumin and cilantro until well combined
Add the ground beef and incorporate with your hands being careful not to overwork the meat
Form into 6 patties and set aside
Heat the grill to medium high heat and oil the grates
Brush the pineapple rings with a little oil and sprinkle with salt and pepper
Place them on the prepared grill and grill the pineapple for approximately 3 minutes per side
While the pineapples are grilling add the burgers to the grill and grill for approximately 7 minutes (covered) per side (make sure it's cooked through)
During the last minute of grilling place the caramelized onions on top of the patty; cover the grill and let the onions heat up
Toast the buns on the grill for about 1 minute
Cilantro Spread
Add all of the ingredients to a blender and blend until smooth
Cover and refrigerate until ready to serve
Assembling
Place the burgers on the toasted buns
Add a pineapple ring on top of the burger patty (and caramelized onions)
Spread some of the cilantro spread on the other half of the bun
Serve with corn on the cob or your heaviest side dish… these Dixie Ultra® paper plates can take it because their 10 inch plates can handle up to 2 pounds of food!!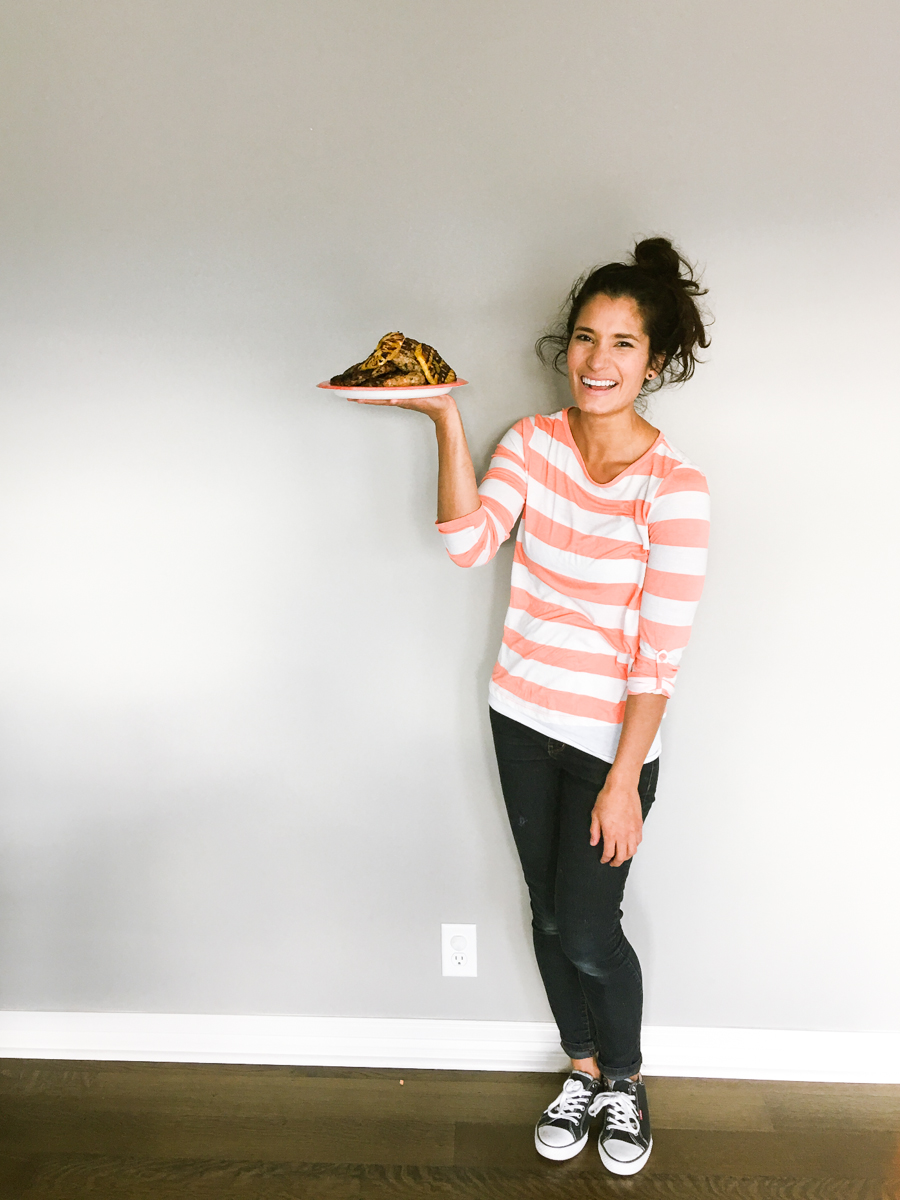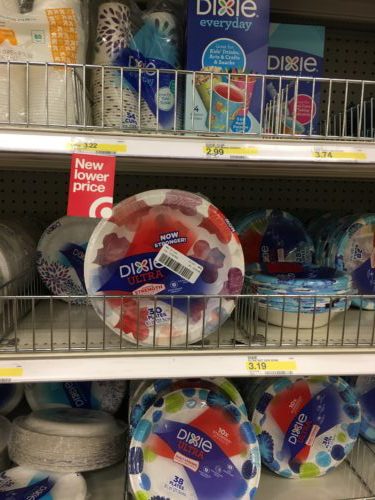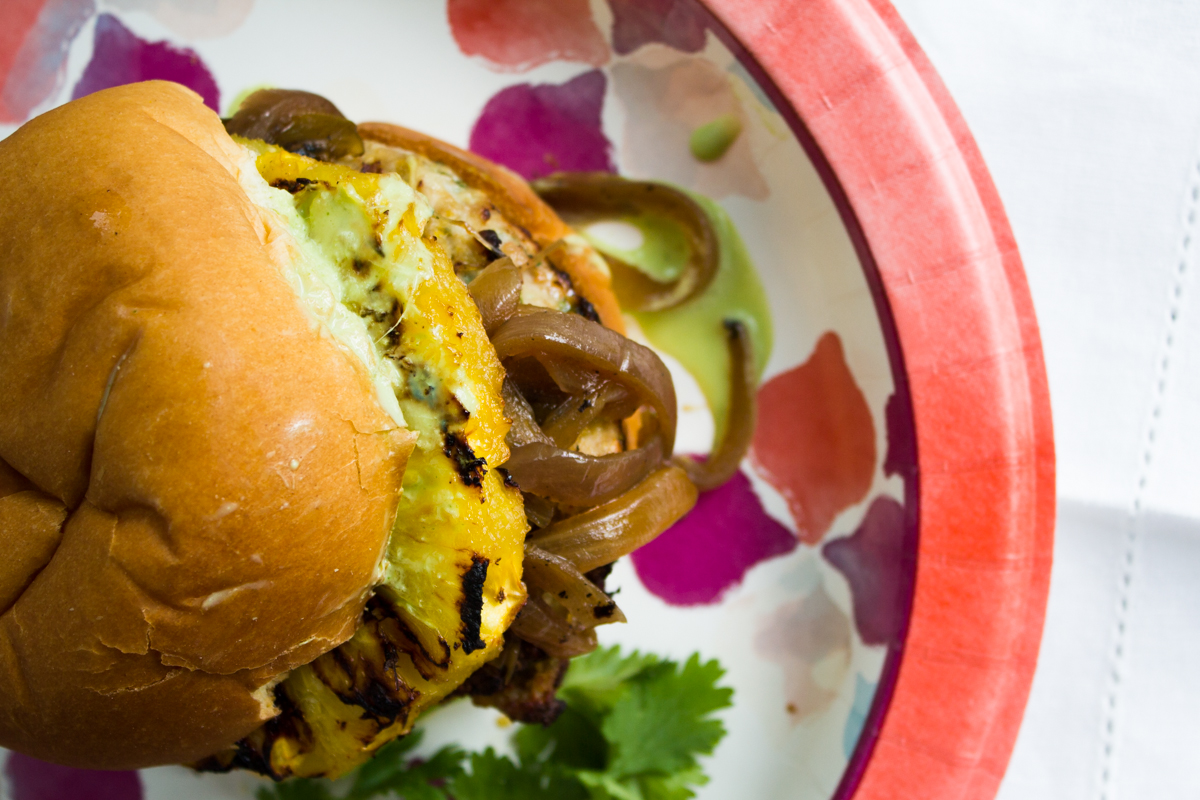 I have a confession to make. I need these burgers for the first time when Alex and I were dating because I wanted to win him over. To this day he says this is how he knew that I was the one. I'm pretty sure he knew way before that, but it sure helped to have these burgers in my bag of tricks.  They are also really good for kids. The grilled pineapple give it a sweet and tangy flavor that my kids totally go for.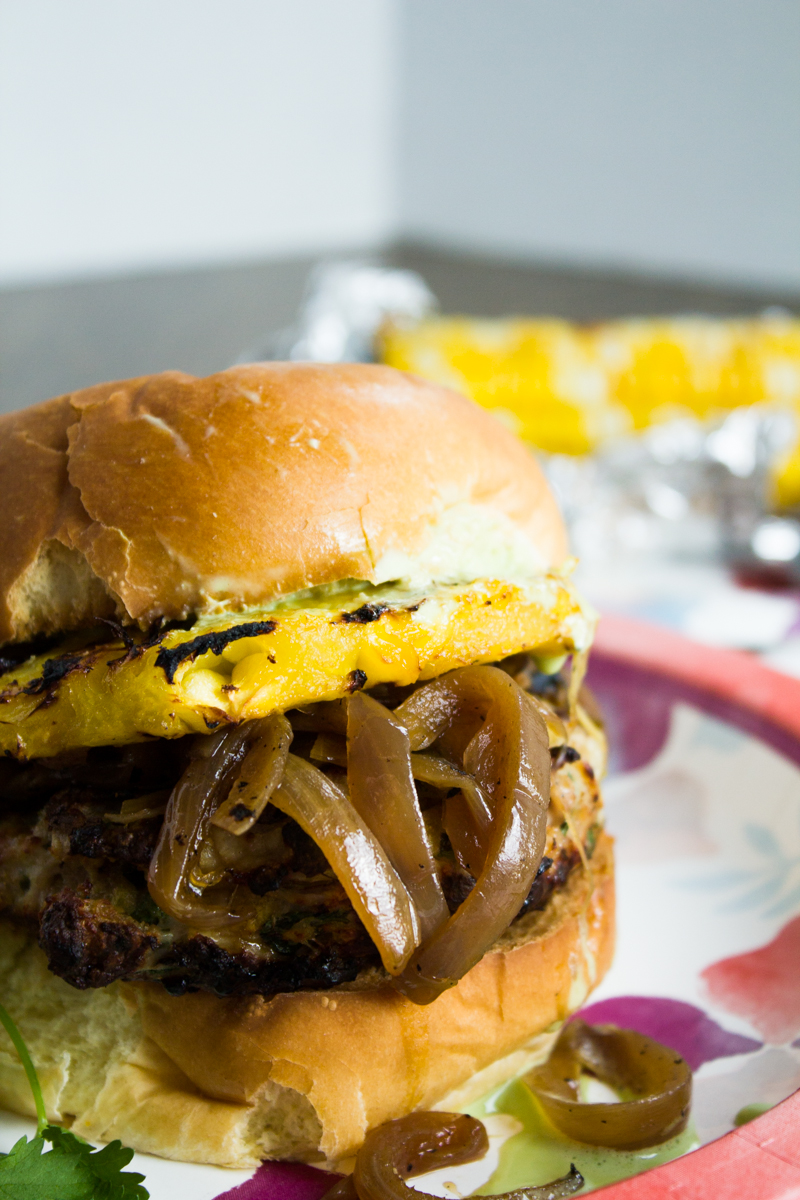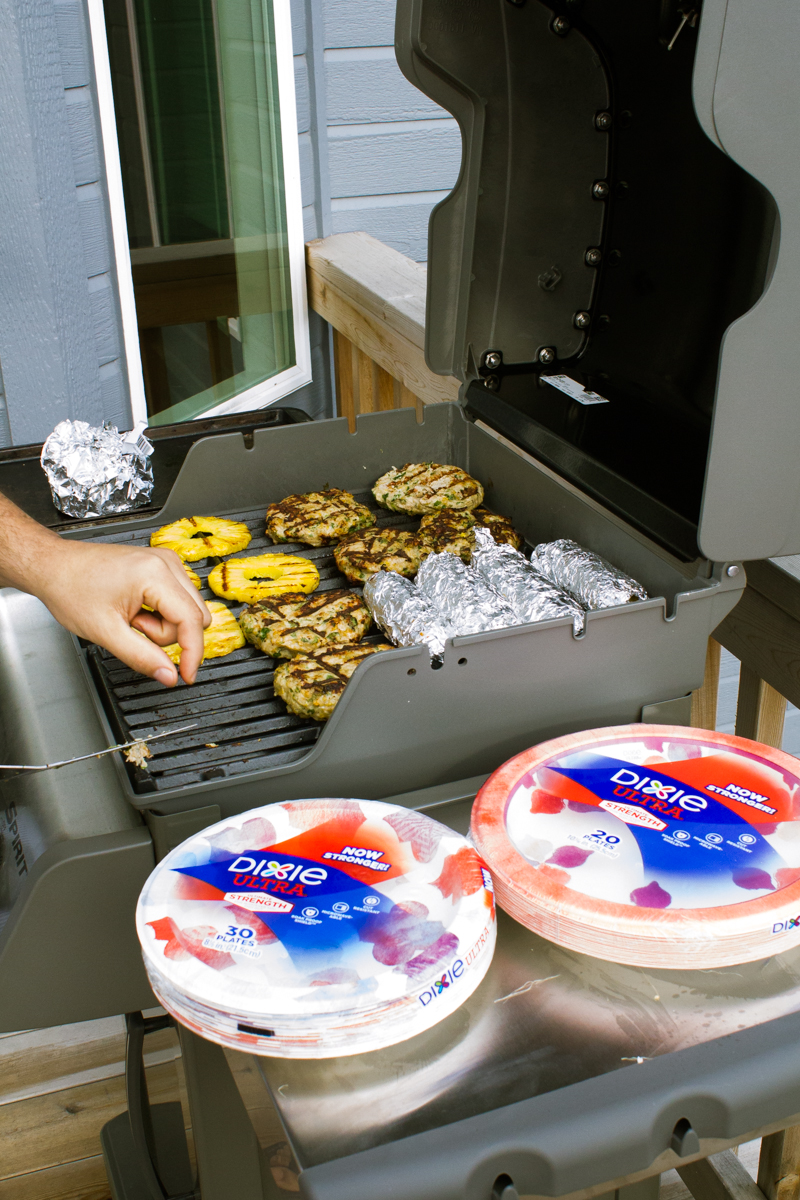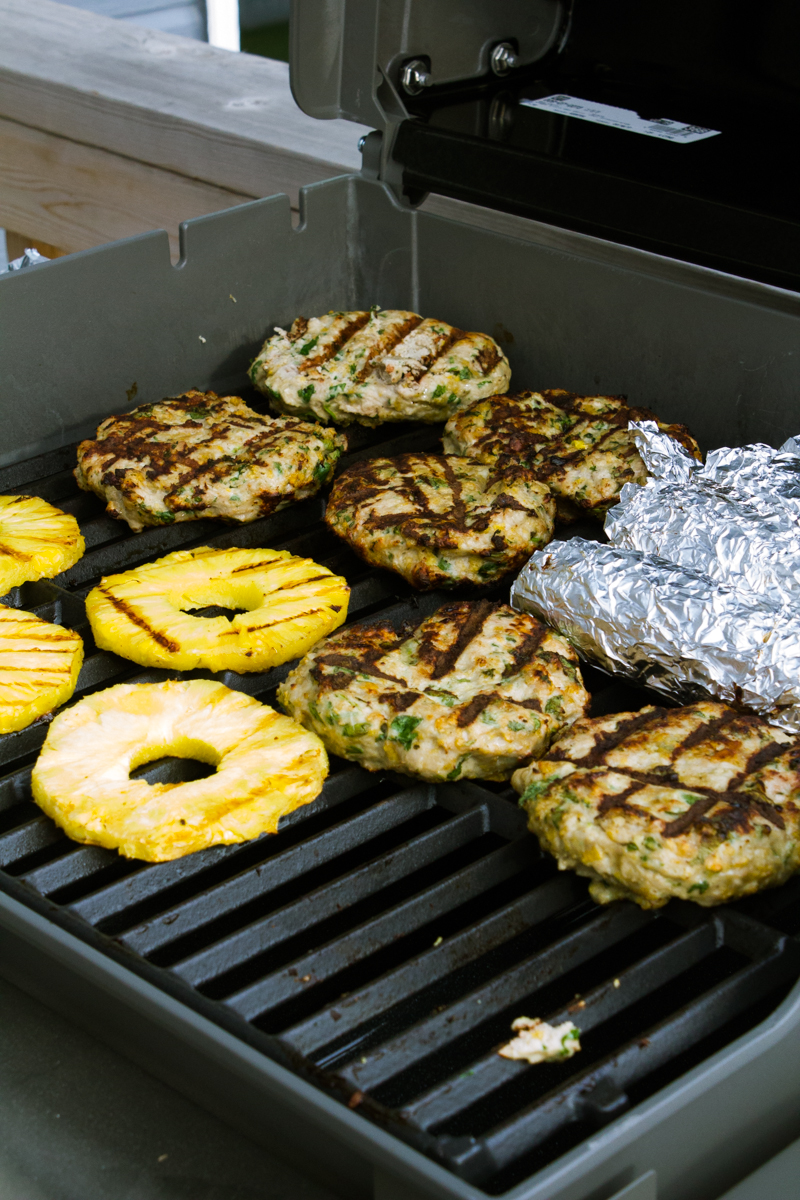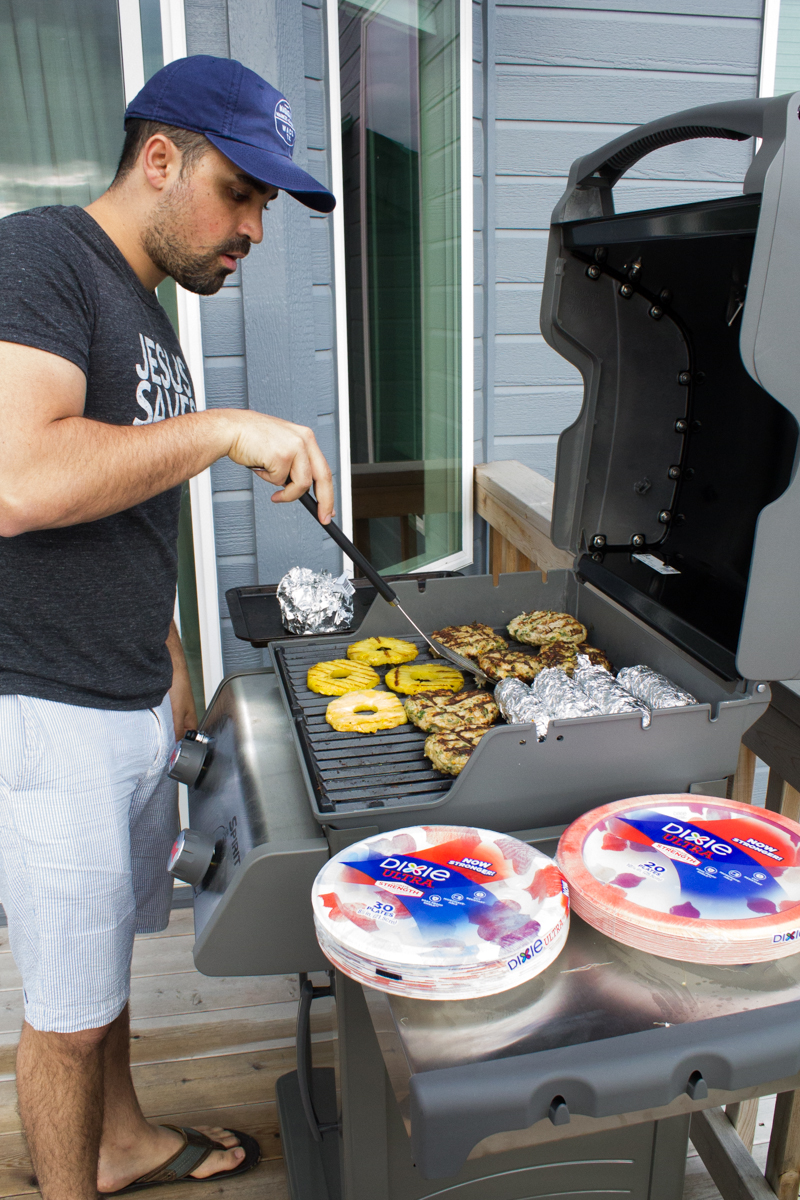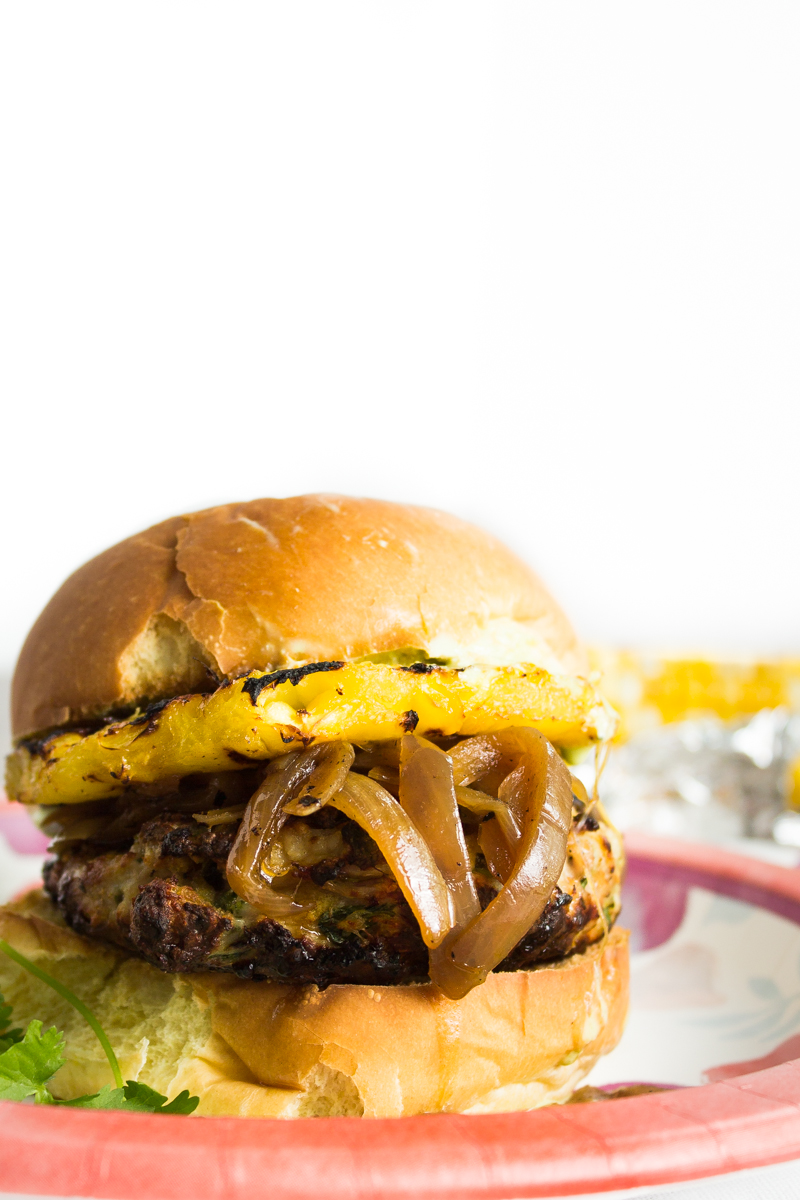 I am looking forward to all of the grilling, heavy messes and out door directivity's this summer.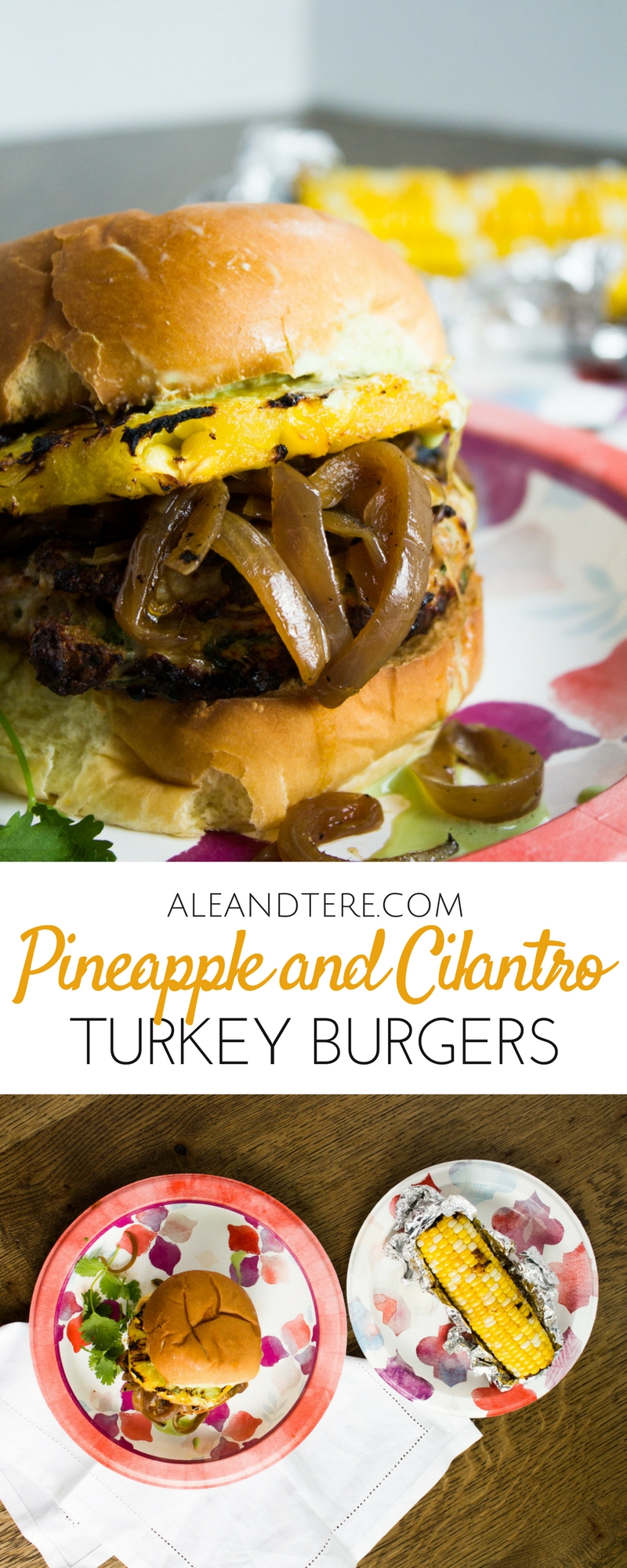 ---