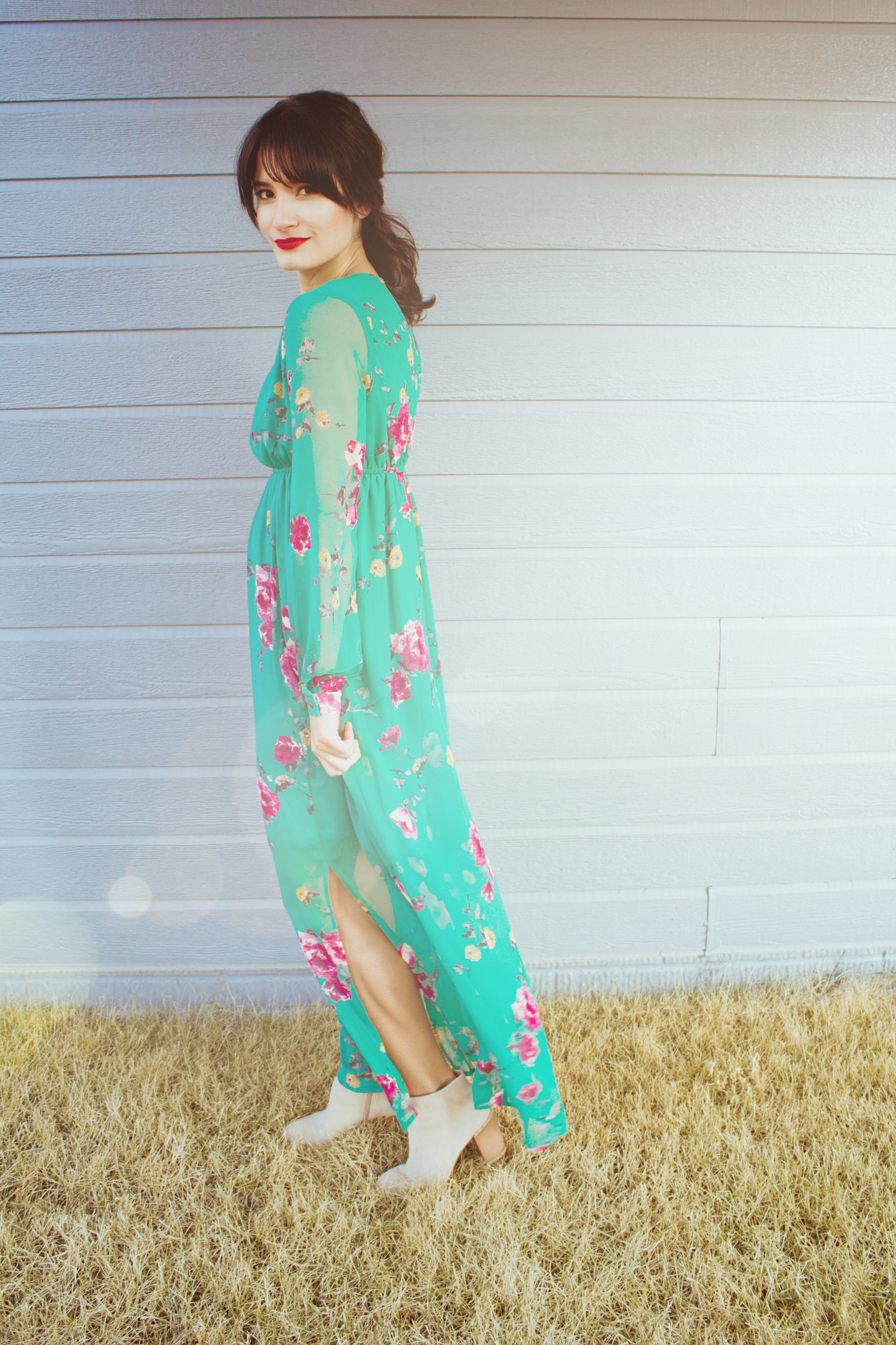 We are getting ready to celebrate Emory's eight months and although this has been a crazy ride, the past eight months have really been the most incredible for our family. Not only did we add our third baby to our bunch, but we moved our family across the country and are experiencing a lot of firsts as a family of five.
With all of the changes that have been going,  it has been important for me to feel as comfortable as possible and one of the ways I like to do that, is by making sure that my wardrobe has plenty of transitional pieces. For me, transitional pieces have to be versatile and able to be worn year-round.
It's been five years since I was pregnant with my first child and since then I have been in and out of the weird post-baby transitional stage.  My body hasn't bounced back fully and adding more babies to the bunch have thrown my body for a loop. I still have a lot of my pre-baby clothes that I can't get myself to part with, but I mostly live in a transitional wardrobe that I've curated over the past few years. I wanted to share with you a few tips that have helped me through this weird post-baby stage. 
Go by the way they feels not by its size. Sometimes size can be deceiving. Instead of going straight for your regular size jeans try on a couple of sizes bigger and just see what feels right. I have a pair of jean shorts that fit me very comfortably and I loved wearing them throughout the summer months, but I would have never picked them out because they were about four sizes bigger than I would usually wear. I've lost some of the weight but having that extra room allows me to move around and chase after kids rather than feeling restrained by my shorts.
Layer. Layering pieces help me to not only make the best use of my wardrobe, but helps me mix-and-match and get creative with the pieces that I do wear  
Find a brand that makes both confort and style a priority. I love Pink Blush! They are a trendy online boutique and I have been talking about them since before Haddon and was born. I like the way they focus on the transitional stage and their prints and fabric always make me feel pretty and put together like this mint green floral chiffon dress. Also, because transitional stage is a priority for them, I know that I don't have to worry about the fit because they are always flattering. 
The transitional stage is tough. Your body is adjusting,  your hormones are through the roof and finding something to wear shouldn't be a daunting task.  If anything, having transitional pieces in your wardrobe take the stress away form having to fit into all of your pre-baby clothes and who needs that stress?
Here's the really cool news… 
Pink Blush is hosting $50 Pink Blush giveaway! 
Just two ways to enter:
Sign up to receive our newsletter here 

 
Follow our @aleandtere on Instagram (+ tag a friend) 
Giveaway closes on February 10th at 11:59pm EST. 
Good luck!!