This shop has been compensated by Collective Bias, Inc. and its advertiser. All opinions are mine alone. #WhatsInYourBabyBag #CollectiveBias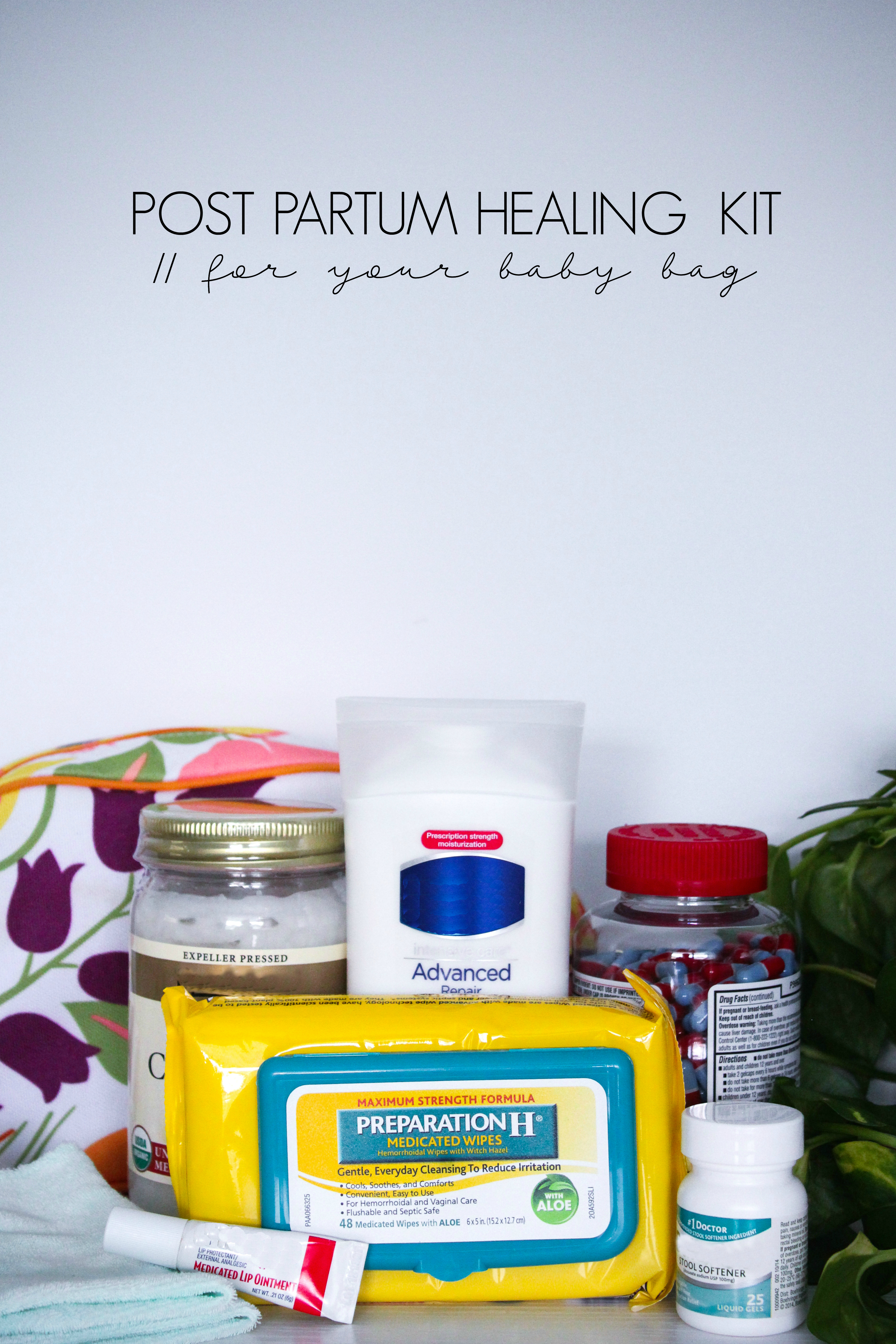 My sweet sister-in-law is due to have a her first baby next February and I am putting together a post partum healing kit for her to take to the hospital on delivery day. While preparing the kit, I kept on going back to the first few hospital days after Grace was born and all of the memories came flooding right back to me. From how soft the baby's skin was, to their little whimpers and their tiny hands.  It also brought back all of the new experiences my body was going through.  Everything was so new and scary, and my body was thrown for a loop. I was also very afraid about leaving the hospital and tackling all of the challenges that came with the post-pardum period.
The truth is that I was in so much pain from my back to my bottom, that it made bonding with my baby a challenge.
With this healing kit, I want to make sure that my sister-in-law feels prepared and has all of the right tools that she's going to need to take on the aches and pains during those first few days.  That way, she can focus all of her time soaking up her sweet baby girl
I took a trip to Walmart and assembled her first post partum healing kit.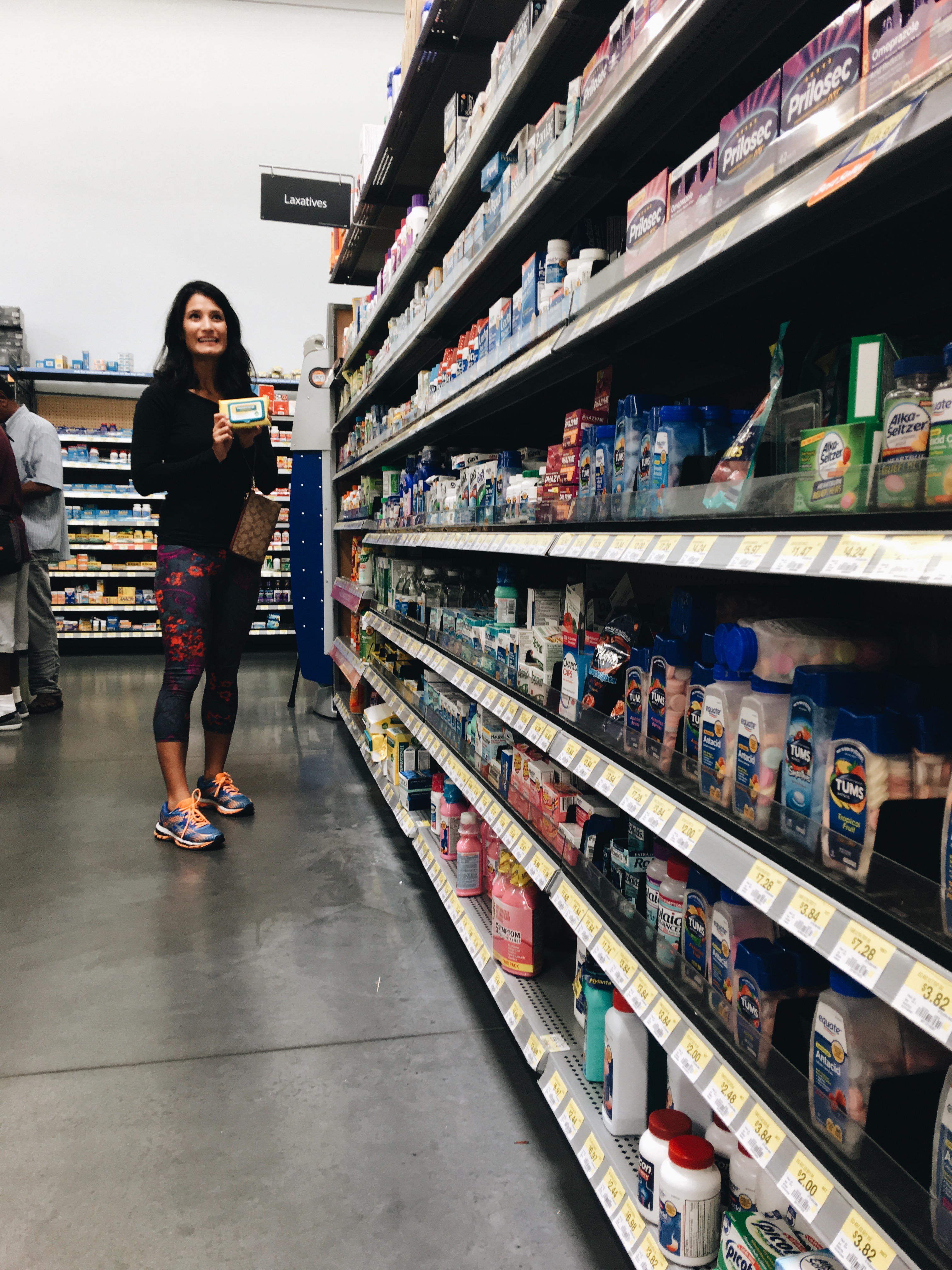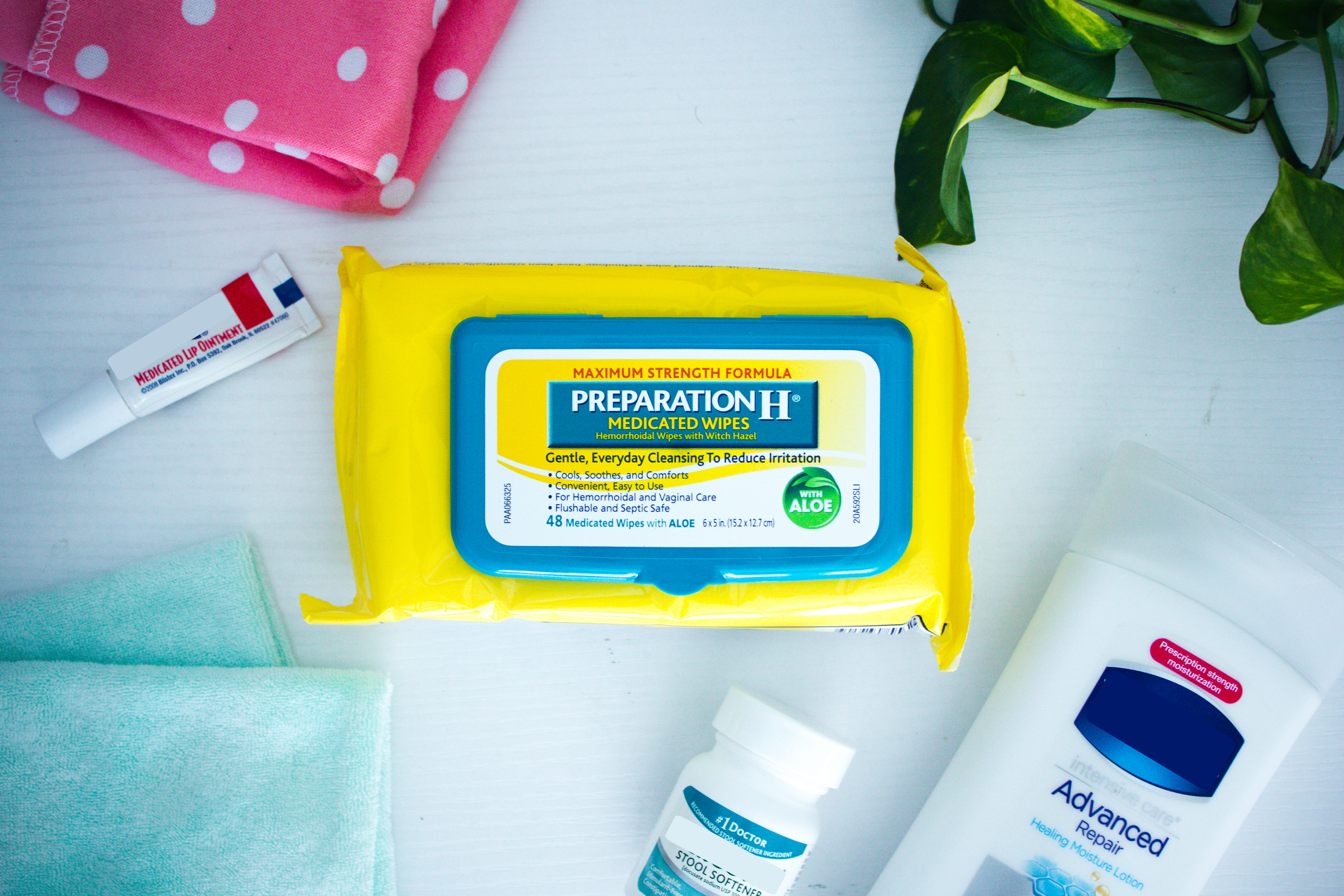 Here's a list of items that go into a post partum healing kit:
Pain killer – Because I did not have the luxury of resting or napping a headache away, I made sure to have these handy. Also, although newborns are pretty light, it takes some time for your arms and back to get used to carrying a baby  (Your back is usually sore the fist few weeks)
Preparation H® Medicated Wipes – The delivery process is tough on your body and all of the breathing and screaming and pushing sometimes leaves you with very unpleasant hemorrhoids. Because I have been there, I want to make sure I choose the right brand and for that I turn to Preparation H® Medicated Wipes over any other brand.  They are convenient to store, to use, and they start soothing right away and can be used to clean before treating for effective relief. You can also add a pack of Preparation H® Medicated Wipes for Women because they are the first and only women's hemorrhoid wipes that are infused with chamomile, aloe and cucumber which helps you feel pampered. Preparation H® Medicated Wipes are definitely a must for this kit and should be used as directed.
A soft wash cloth– Because all of your lady parts have gone through a traumatic experience, it helps to be extra sensitive when washing.  I used a super soft baby washcloth in the shower to limit the discomfort.
Coconut oil– Coconut oil helps with nipple pain the discomforts of breastfeeding (cracked, sore and tender nipples from improper latching)
Stool softener–  having to use the bathroom after an episiotomy is a scary ordeal.  Every time nature calls there's the fear of tearing or having a stitch pop… ouch! A stool softener helps ease the situation.
Chapstick and lotion- for dry and chappy lips and skin
I chose to purchase all of these products at Walmart because they have the best prices and you can litterally find everything you need there like panties and pizza.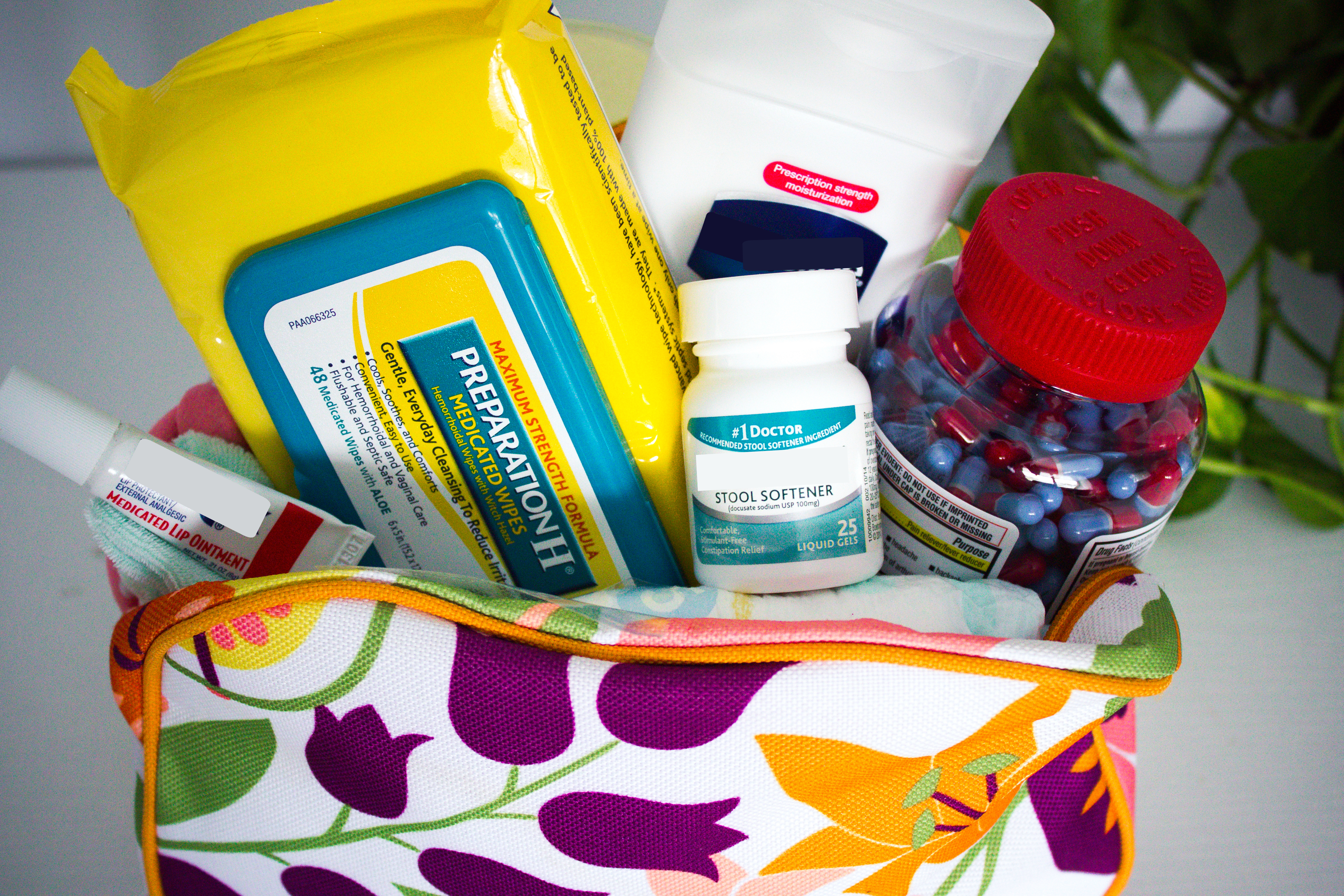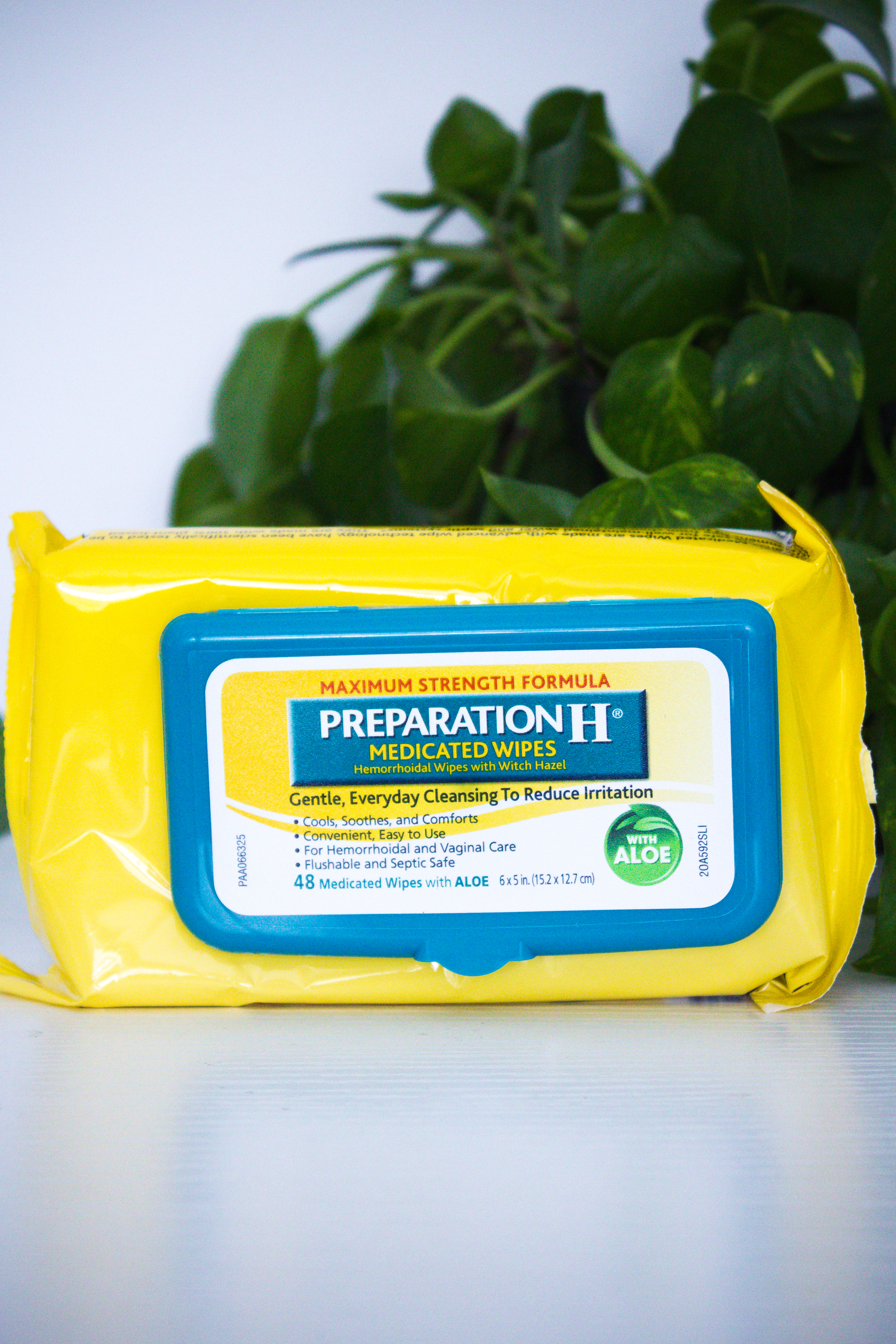 So what did I miss?  Is there anything that you carried to the hospital with you to help with the post partum recovery period?  Please share below… I'm sure my sister in law and other mamas to be would be so appreciative!
*thank you for supporting our sponsors*