This shop has been compensated by Collective Bias, Inc. and its advertiser. All opinions are mine alone. #thetalkofthetable #CollectiveBias
The following content is intended for readers who are 21 or older.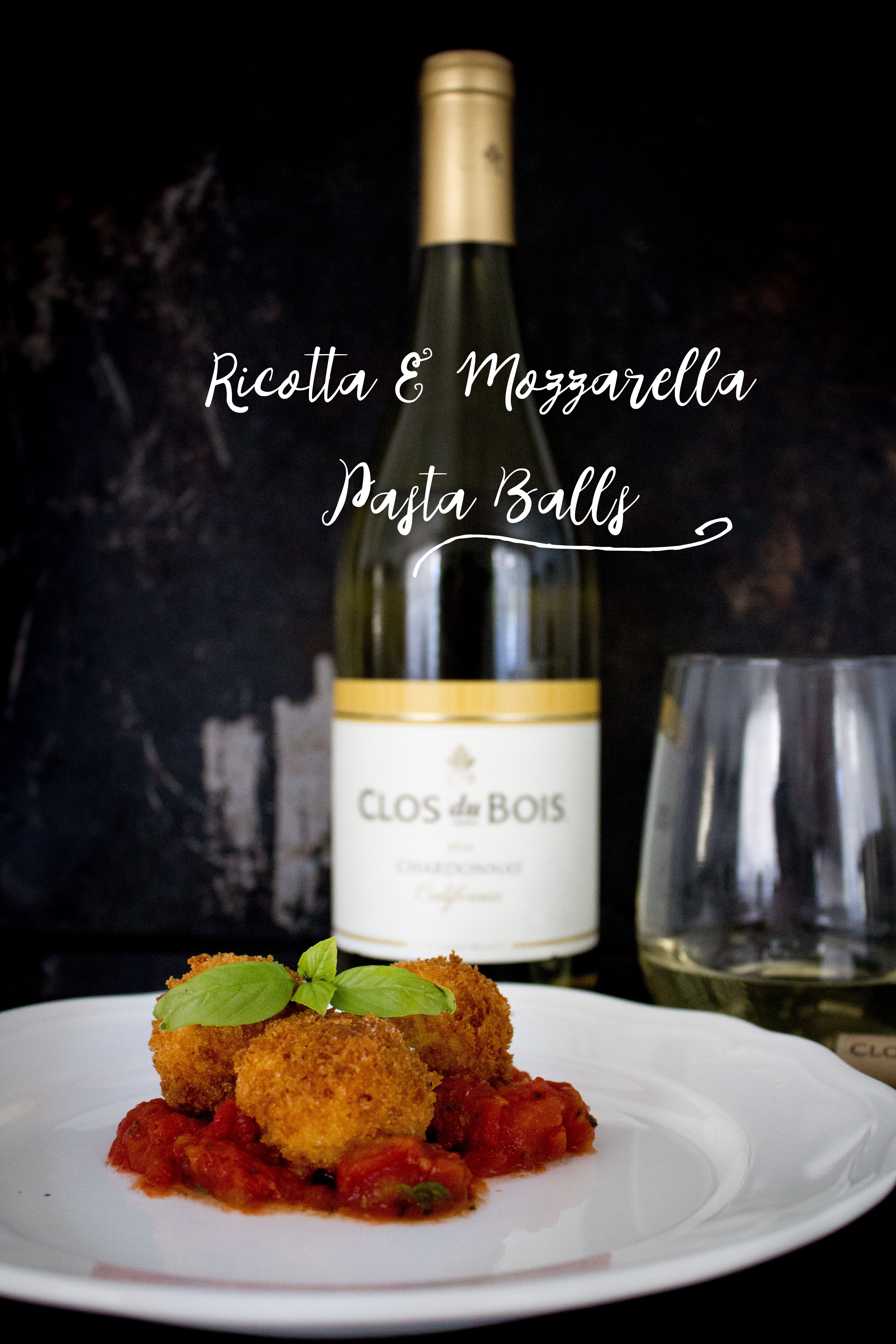 There's just something about November that gets you all giddy about the weeks ahead. The air is crisp, the TV shows are incredible and there are so many parties to close out the rest of the year. November is also the time where we dust off our entertaining hats and pull out all of the stops when it comes to hosting get-togethers and sharing meals.
This year will be our last Thanksgiving in Florida and for that reason we are spending every minute we can with our family and friends. Last week, we started off the Thanksgiving season with a wine party and a few of our friends. We laughed, shared a meal and thanked them for being there for us throughout the year.
Our get-together was a success and the talk of the night was my Barilla Ricotta and Mozzarella Pasta balls and I thought I'd share the recipe! I think the best part of this recipe is the Barilla Penne Pasta and how versatile it is. For this recipe, the Barilla Penne Pasta is cooked and chopped up which makes it perfect for molding into these incredible pasta balls. Also, I paired the appetizer with a bright and refreshing Clos du Bois Chardonnay which is fruit forward and approachable. The Clos du Bois Chardonnay pairs nicely with any holiday entertaining – especially with pasta dishes!
There are many ways that you can use Barilla Penne Pasta and you can find them at talkofthetable.com and for more Barilla pasta inspiration check these out
//Ingredients
Barilla Penne Pasta- 4 cups. precooked as directed in the package and chopped. When choosing a pasta, I use Barilla because it's the brand I trust. The pasta always tastes incredible and it's a high quality ingredient.
Mozzarella- shredded 1/2 cup
Ricotta cheese- 1/2 cup
2 Eggs- one for the mozzarella mixture and one for the coating
Salt- 2 teaspoons
Italian seasoning- 2 teaspoons
1 14oz can of organic chopped tomatoes
2 tablespoons of basil, chopped
1 clove of garlic, minced
Sugar- 1 teaspoon
Panko- for coating
Vegetable or peanut oil for frying
//Pasta Balls
In a medium bowl combine mozzarella, ricotta, 1 egg, 1 teaspoon of salt and Italian seasoning and mix well. Once incorporated, add the chopped Barilla Penne pasta and combine. Using a mellon baller, scoop pasta mixture and form into balls using your hands. In two medium bowls set out one egg and panko on the other. Coat the balls in the egg and toss in the bowl of panko until well coated. Arrange the pasta balls on a cookie sheet lined with parchment paper and set in the refrigerator to cool for 30 minutes.. (In the meantime prepare the tomato sauce)
//Sauce
Heat olive oil in a large pan on medium heat and cook down the garlic for about two minutes. Add the tomatoes and bring to a simmer and lower the heat to low. Add the 1 teaspoon of salt, sugar and basil and bring off the stove.
Heat the vegetable oil to 365F and drop the pasta balls a few at a time until golden brown. Once browned, place cooked pasta balls on a paper towel lined plate and immediately sprinkle with salt.
Serve the Barilla Ricotta and Mozzarella Pasta balls dipped in homemade Marinara sauce.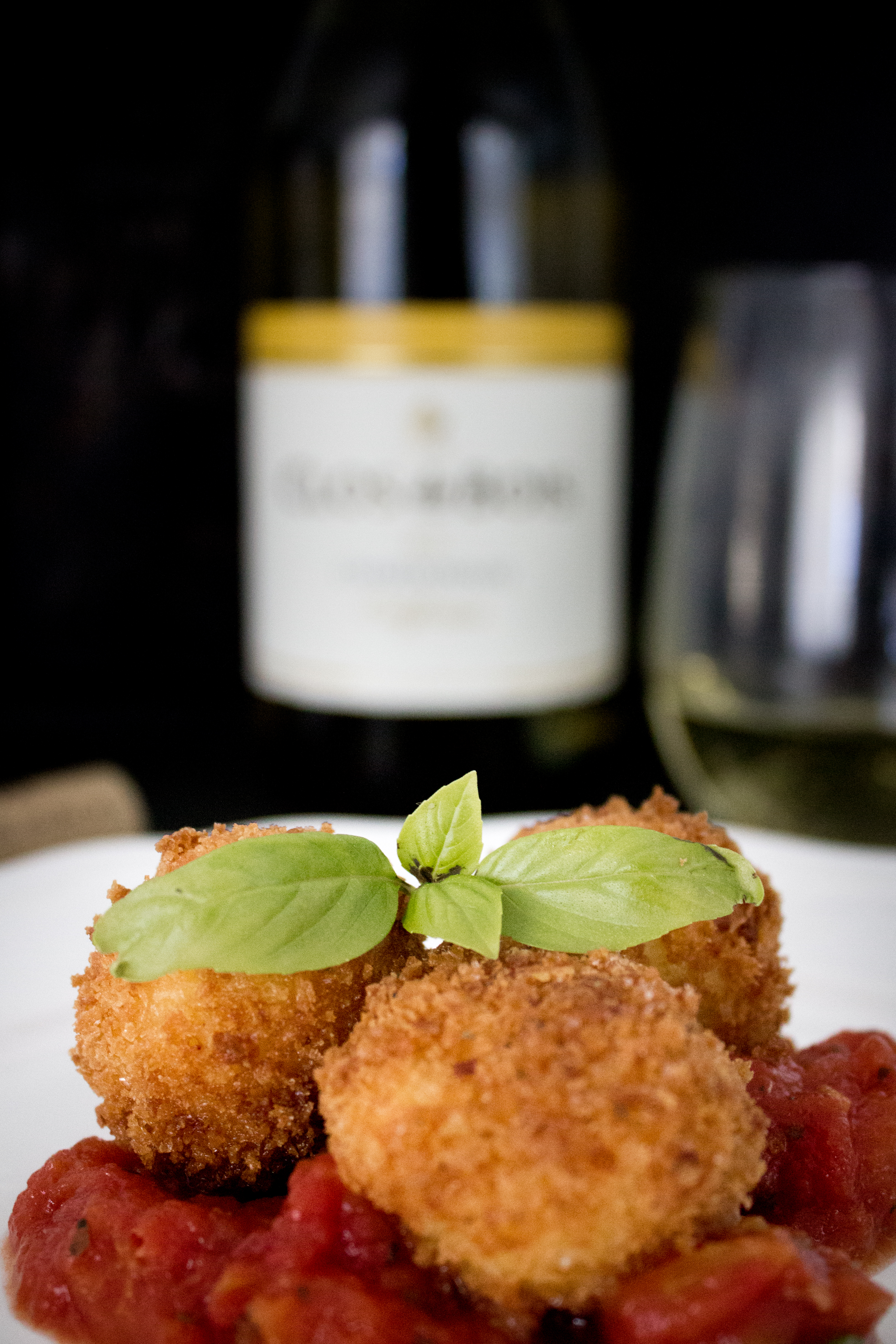 Some pictures of the process