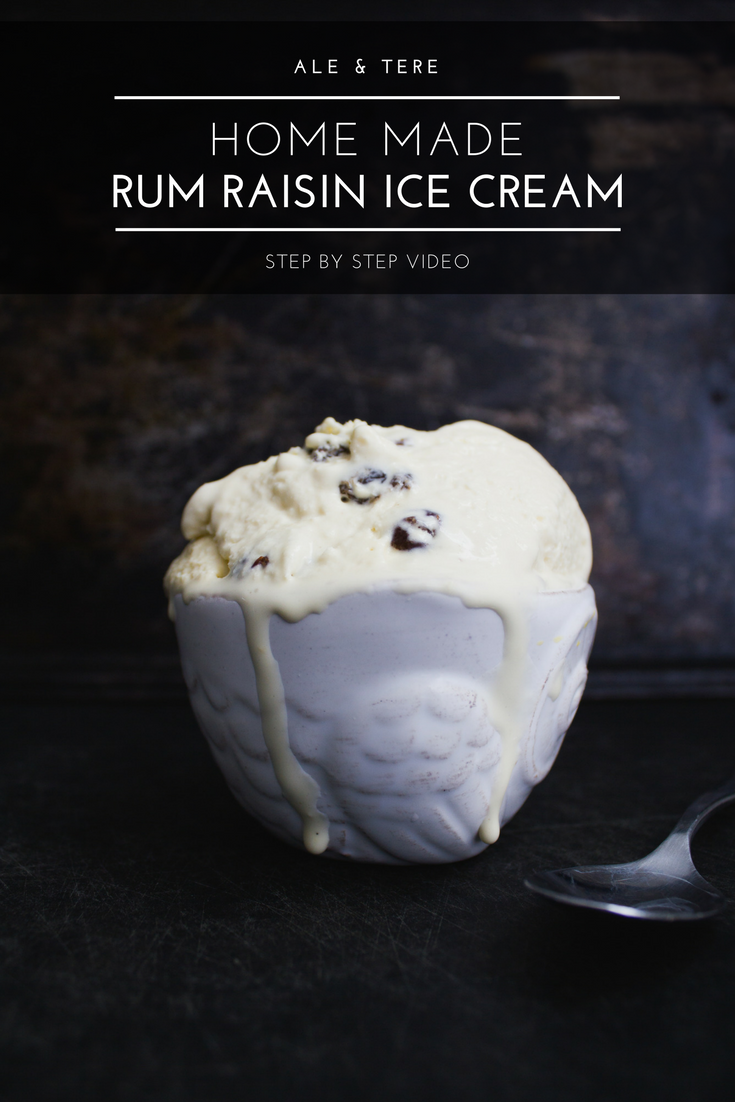 I have been an avid ice cream eater for as long as I can remember. Growing up, my mom and I would hunt down the Publix flyers and danced down the freezer isle when gallon ice cream were two for $7. As my palette improved, so did my ice cream aficionado status and today I am happy to say that I have brought my love for the creamy goodness to a whole new level.
We bought an ice cream maker.
That's right folks. My days of freezer isle bargain shopping are over and the sweet days of home made ice cream are here!
Today I want to share with you my all-time favorite floavor: Rum Rasin!
Also, here's a fun little video to show I made it.
​Ingredients
1 cup whole milk milk
2 cups of heavy cream
Pinch of salt
4 egg yolks
½ cup of sugar
½ cup of raisins
½ cup of dark rum
Instructions
Combine the raisins and dark rum in a bowl and let the raisins soak overnight
With an electric mixer, mix the egg yolks and sugar until combined. Set aside
In a heavy sauce pan, stir together milk, cream and salt and bring to a simmer
Measure out half of the cream mixture into a easy to pour bowl
With the mixer on (with the egg mixture) slowly (and a little at a time) whisk the hot cream mixture into the eggs until smooth. You want to bring the eggs to the temperature of the cream without scrambling the eggs. Go slow!
Pour the cream-egg mixture back to the saucepan, add all of the raisins and run, and cook over low heat, stirring constantly until it thickens and coats the back of a spatula.
Transfer the mixture to the freezer and let cool for about four hours
Pour the ice cream base into the frozen canister of your ice cream machine and follow the manufacturer's instructions
Spin until thick and creamy, about 25-30 minutes and store in an airtight container in the freezer for at least 2 hours
Enjoy!