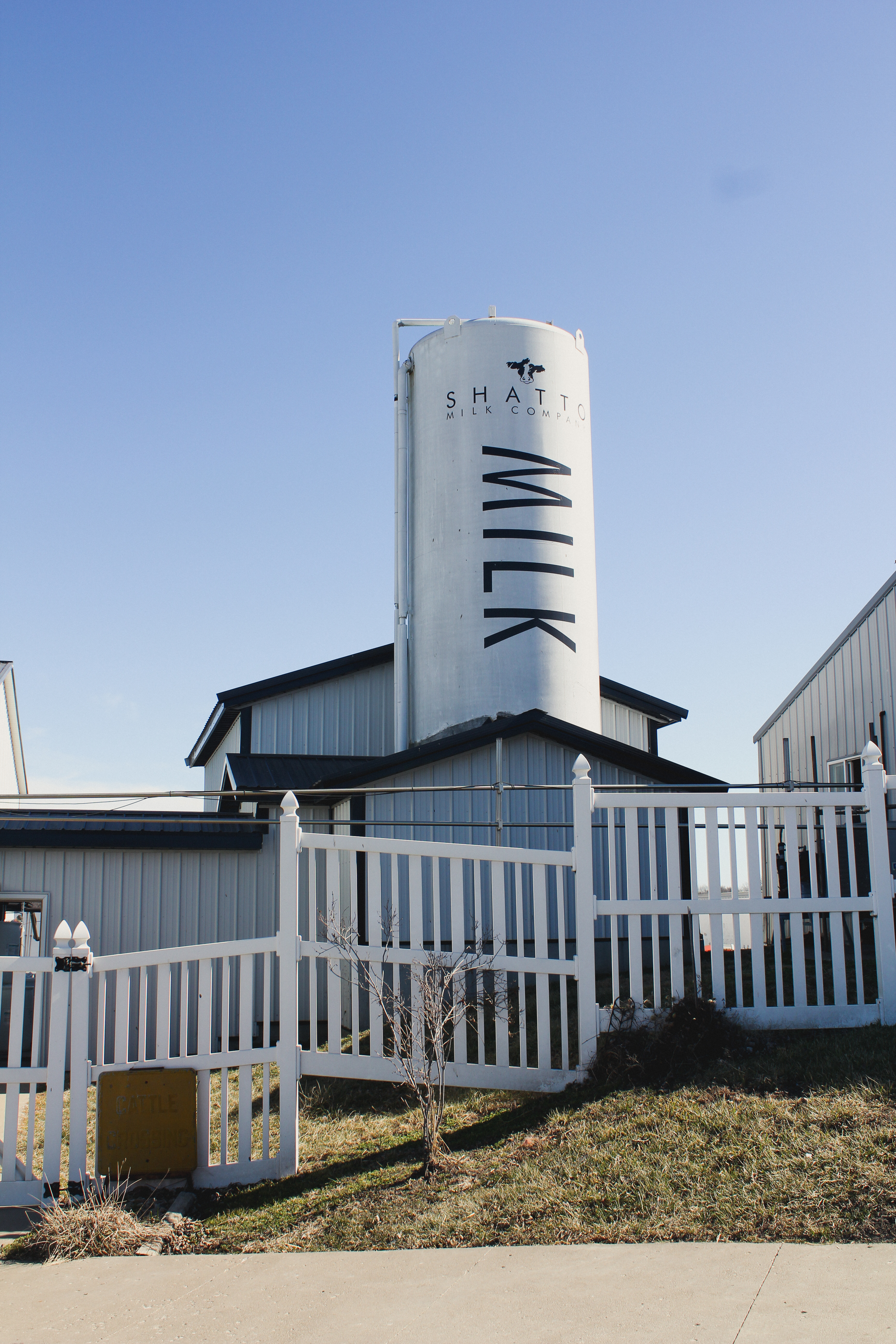 Last weekend we had an opportunity to visit Shatto milk Company in Missouri and had a blast touring the facility and seeing up close and personal how milk is processed and how it ends up on our grocery shelves!
I also had the opportunity to meet with Barb Shatto and interview her for our #SteadyMotherhood series! I'm so excited to share with you her take on motherhood on the farm in the next couple of weeks!!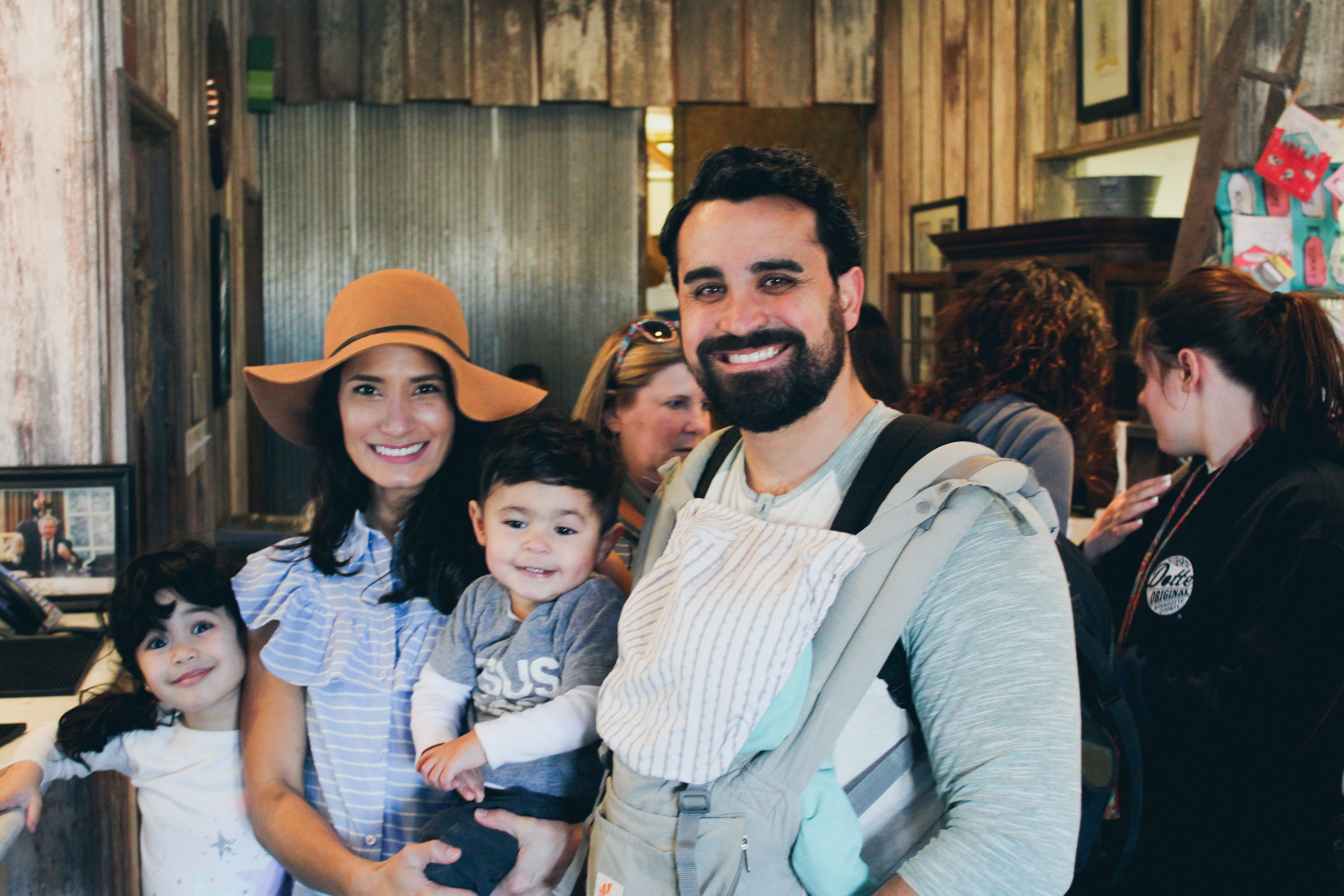 Growing up, I dreamt of living in a farm, milking cows and tending to chicken coops. My parents and Alex's parents both have stories that highlight farm life. Their stories are of hard work, early mornings and late nights.  According to them, farm life is tough, but it's hard to tell by the look of their faces.  Farm life brings them joy and it's vivid when they share their stories.
Also, I've always thought there was something romantic about getting our food the old-fashioned way. Waking up early feeling the dew on the grass on your ankles, and hearing the animals all gear up to take on the day. I feel like all great stories start with the backdrop of a farm.
We set up a tour of Shatto's family owned dairy farm and experienced milk at it's finest!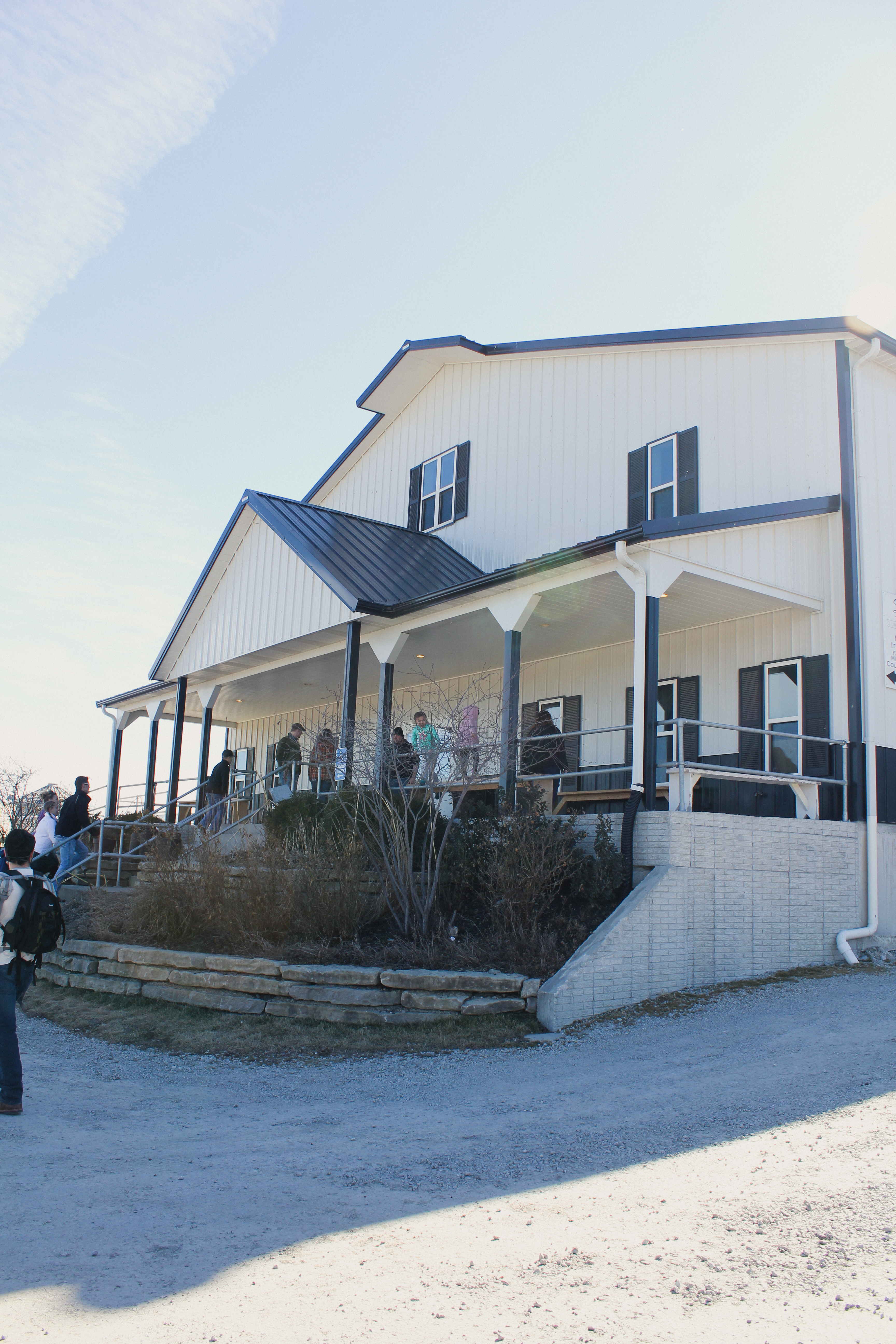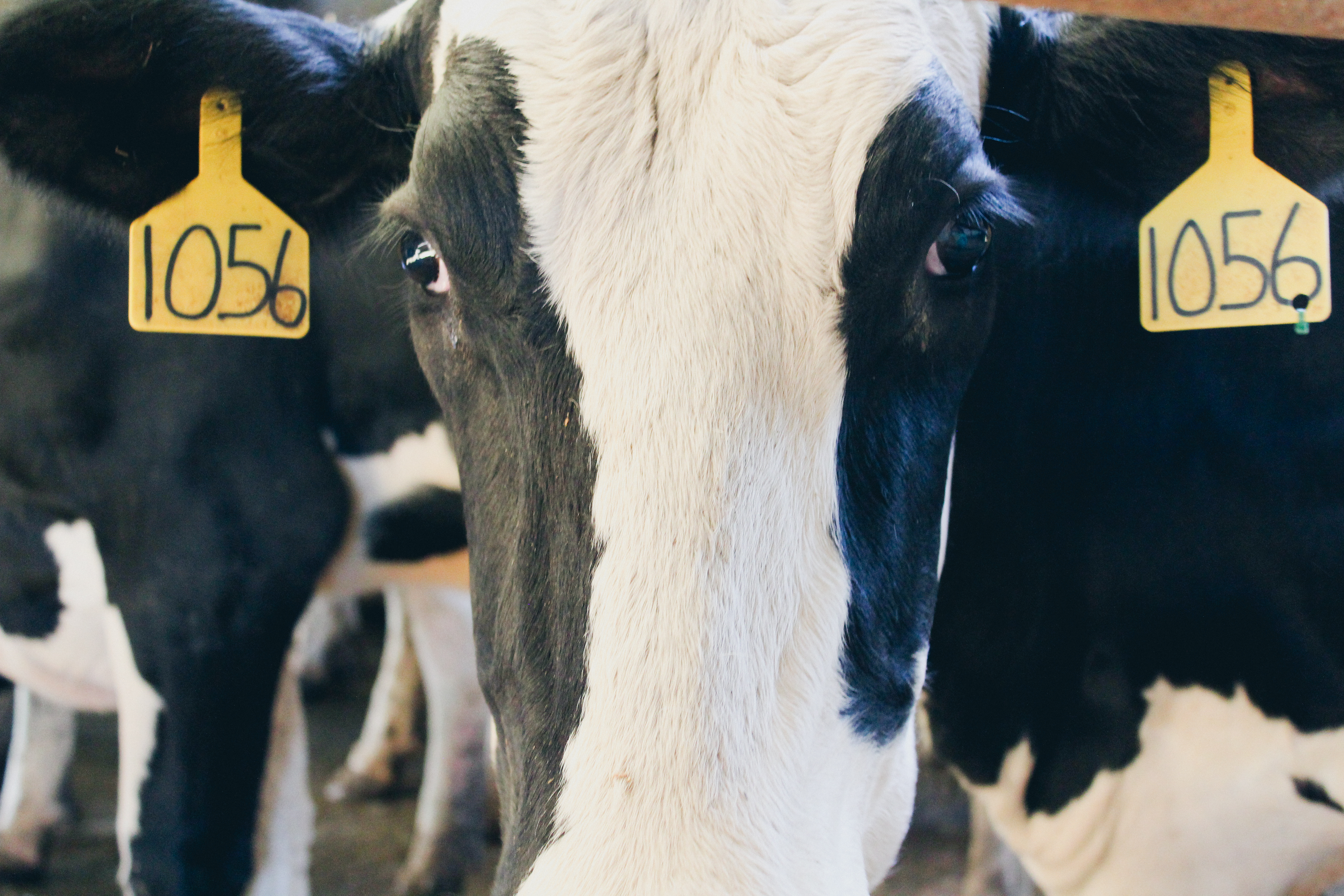 The tour starts off with a good look at the most beautiful cows. Shatto Farms has over 400 cows and during the tour, they let you come up-close and personal with some of them. They bring you into the calves barn and give you a chance to pet a baby calf. Gracie really enjoyed this part of the tour. There were two sweet little calves that were just born the day before the tour. You can tell they were brand-new because they were very clean and still very shy. The herdsman also set it up for us to milk one of the cows which was really fun for the kids.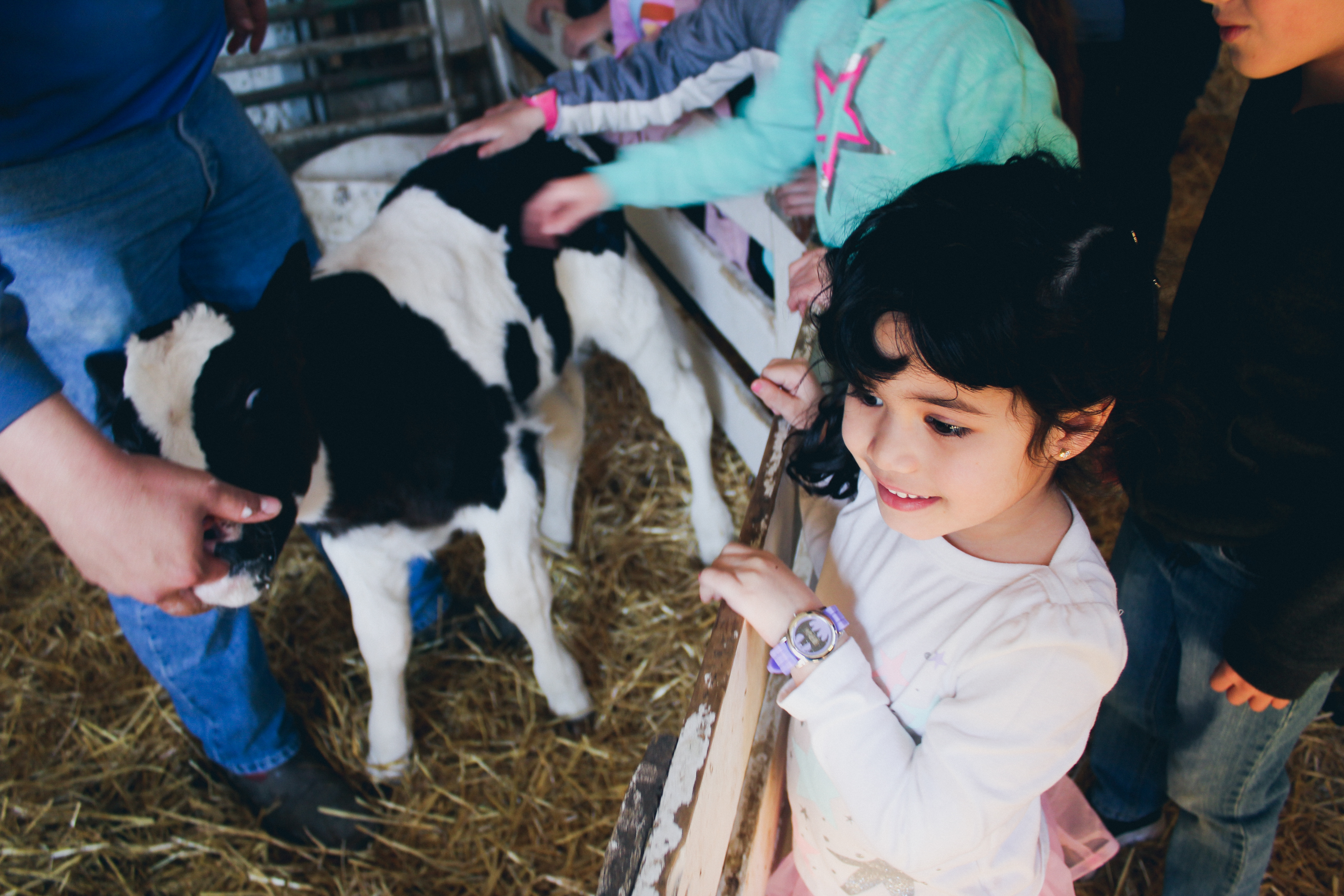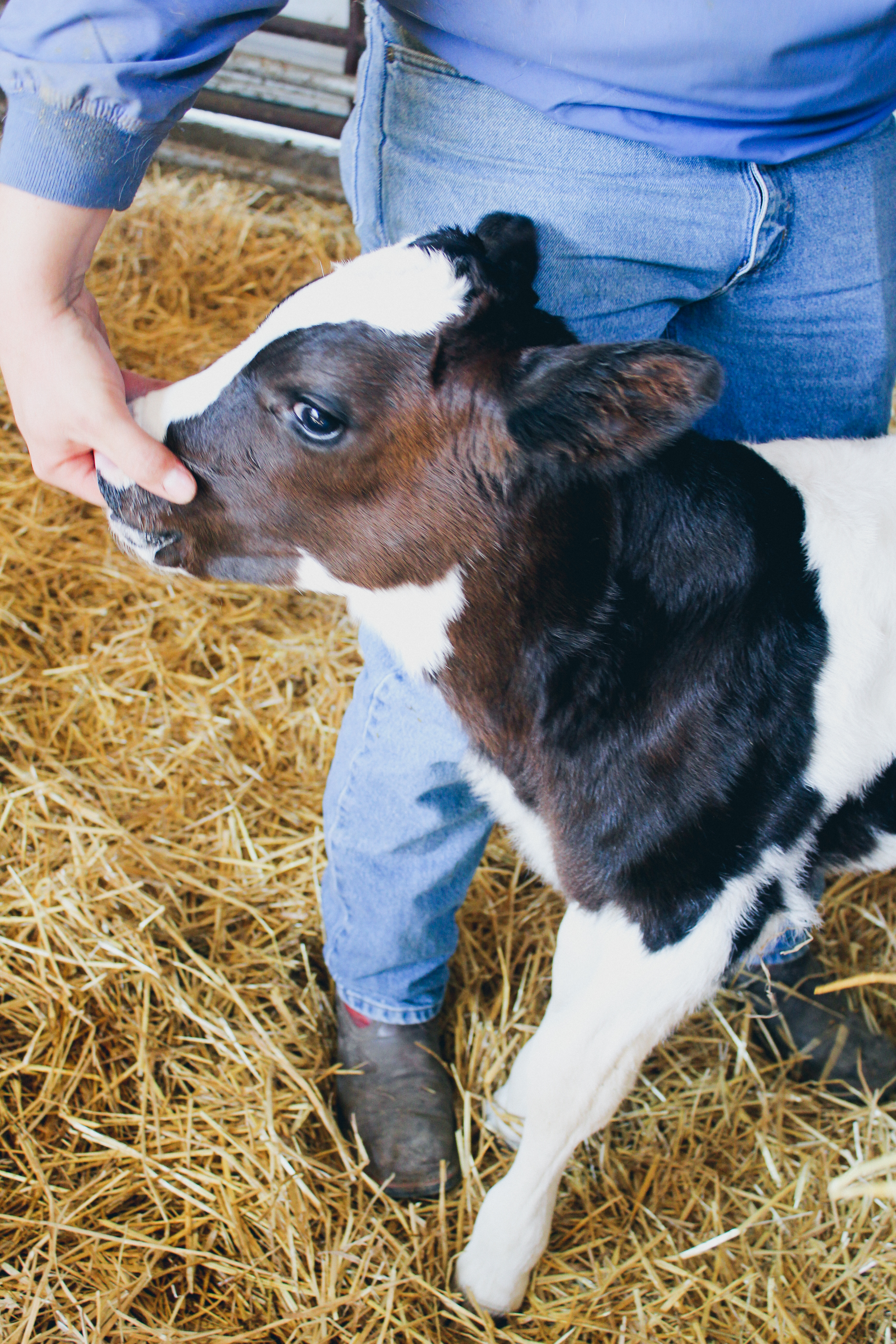 This sweet little baby calf was one of the ones that was born the day before the tour. She was so pretty and Gracie had a chance to pet her and show her some love.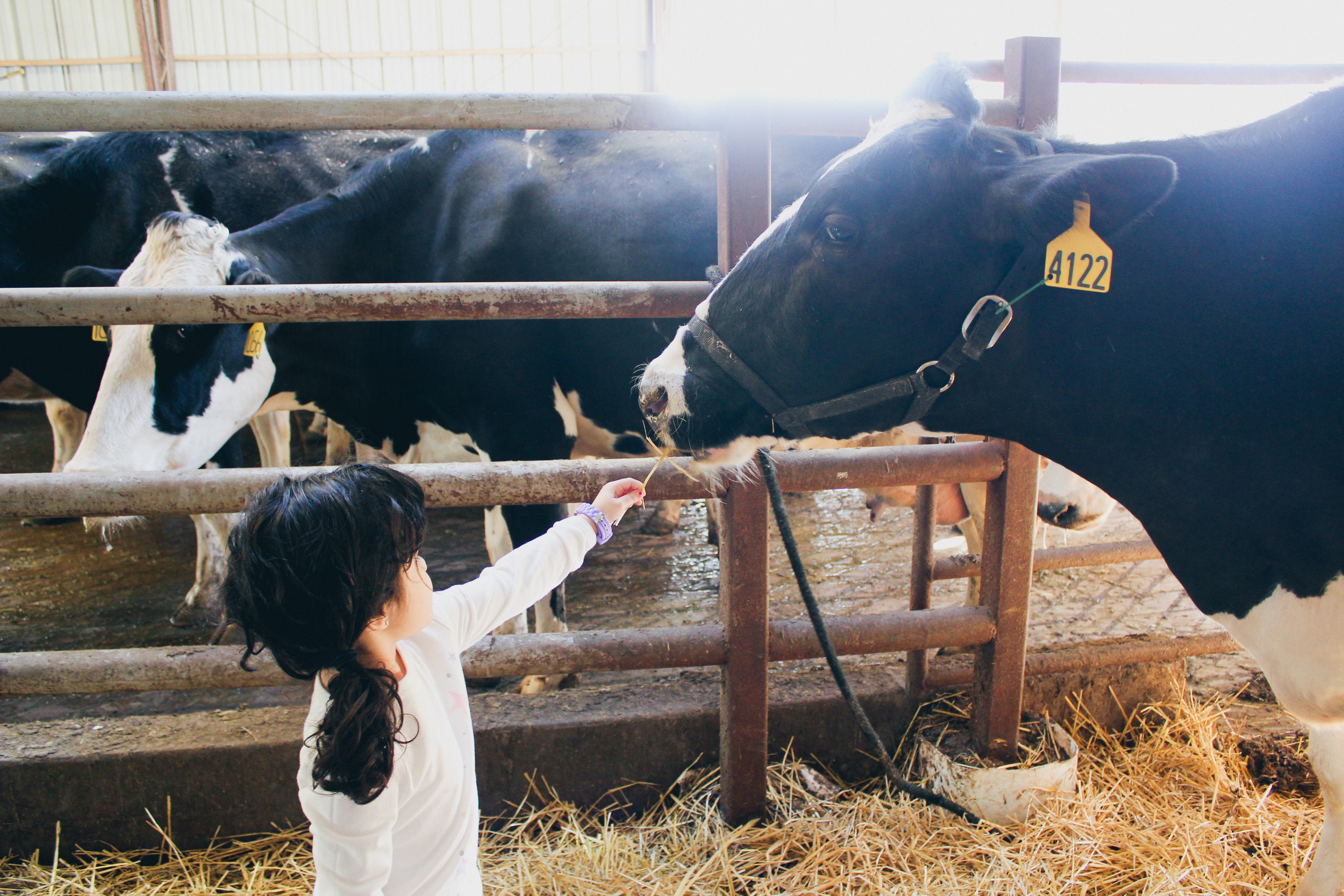 This was a sweet Holstein cow we got a chance to milk. Both Grace and Haddon took turns milking and feeding her.  She ate the hey right out of their hand.  It was beautiful seeing her stand so close to the cow.  We were able to appreciate the difference in their sizes.  Grace so small and the sweet cow so big and mighty.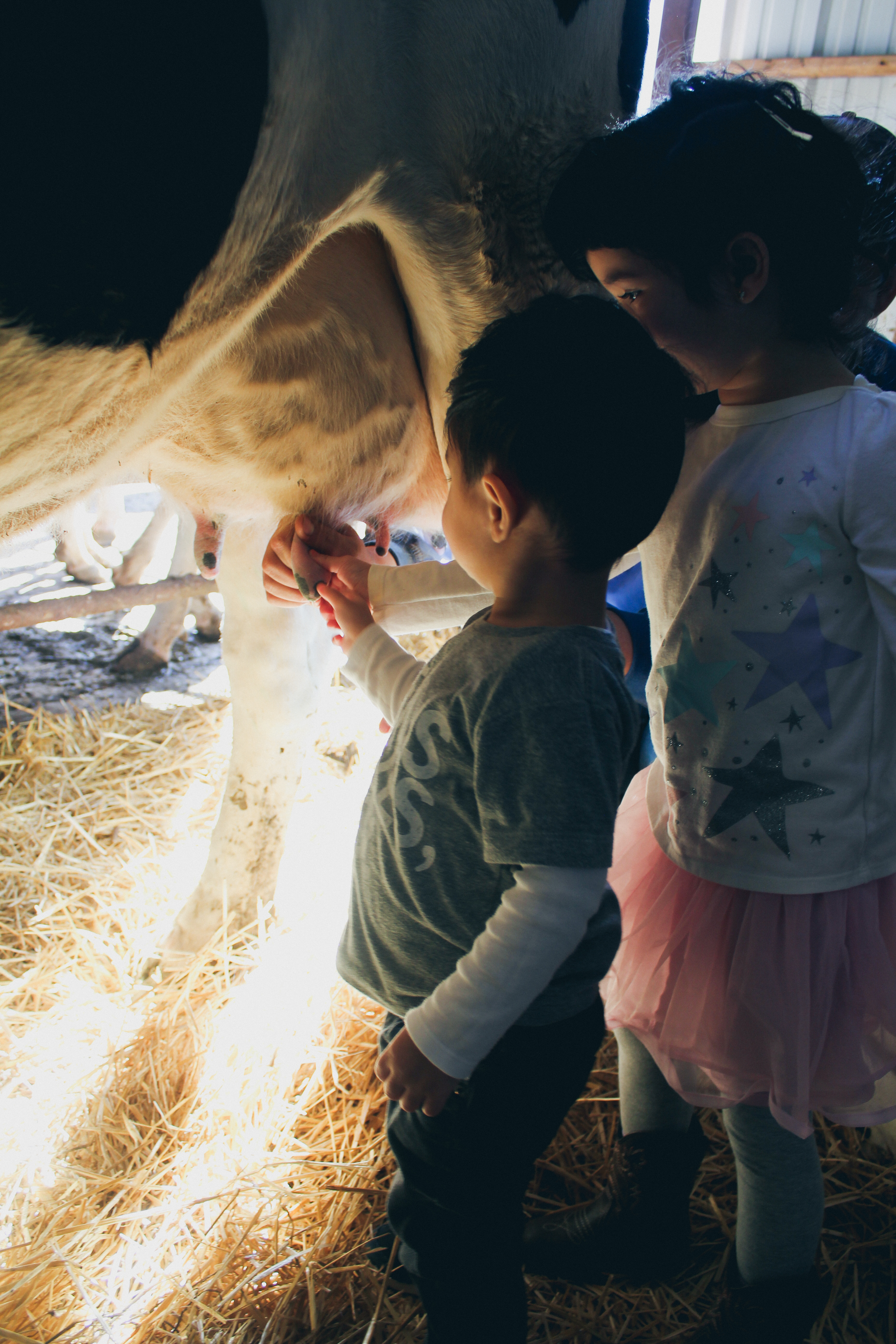 They were a little hesitant at first about milking the cow's private but once they figured out that they could squeeze milk out, they didn't want to stop. I gave the sweet cow a little space.  I figured she's appreciate one less person all up in her areas (I know the feeling all too well)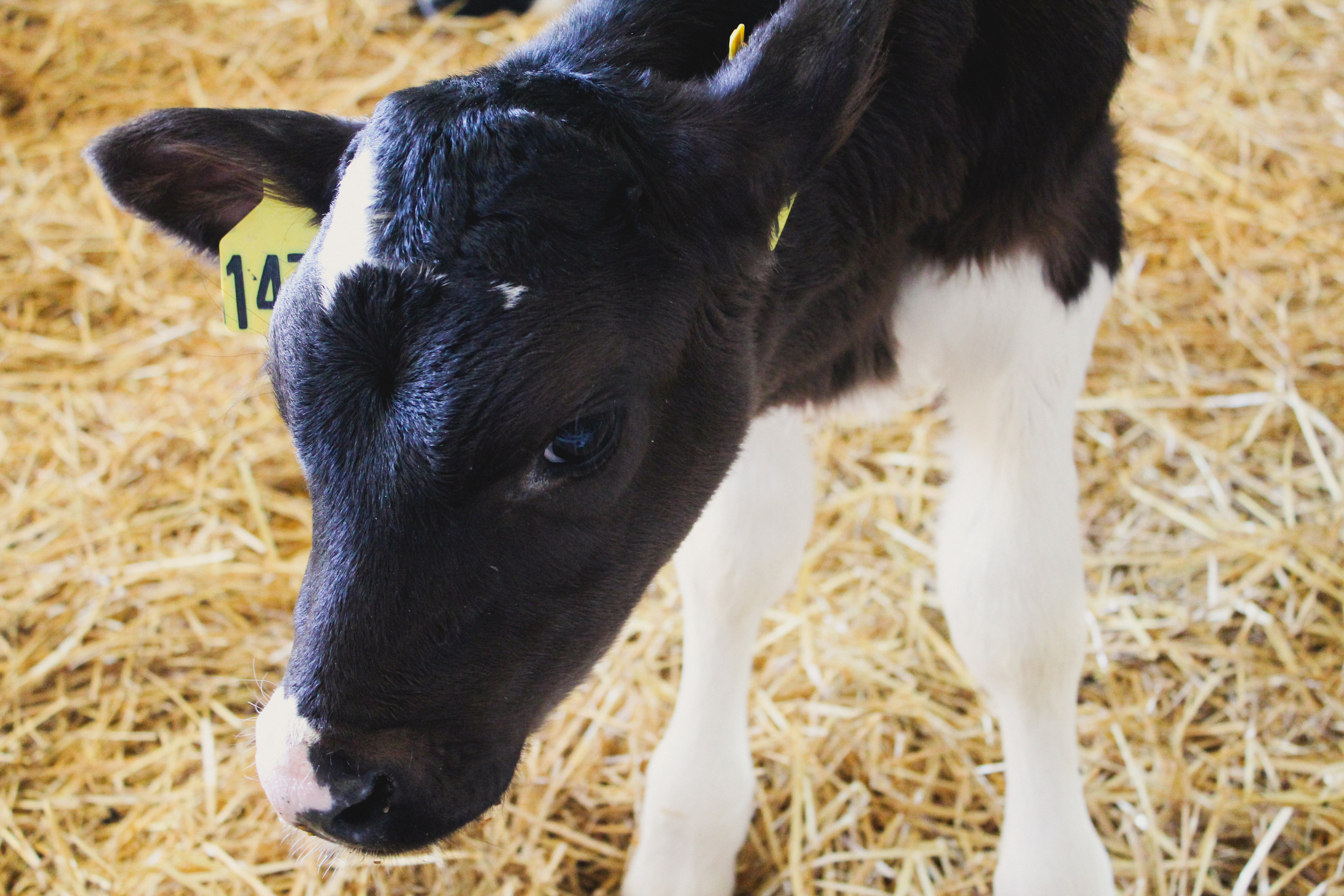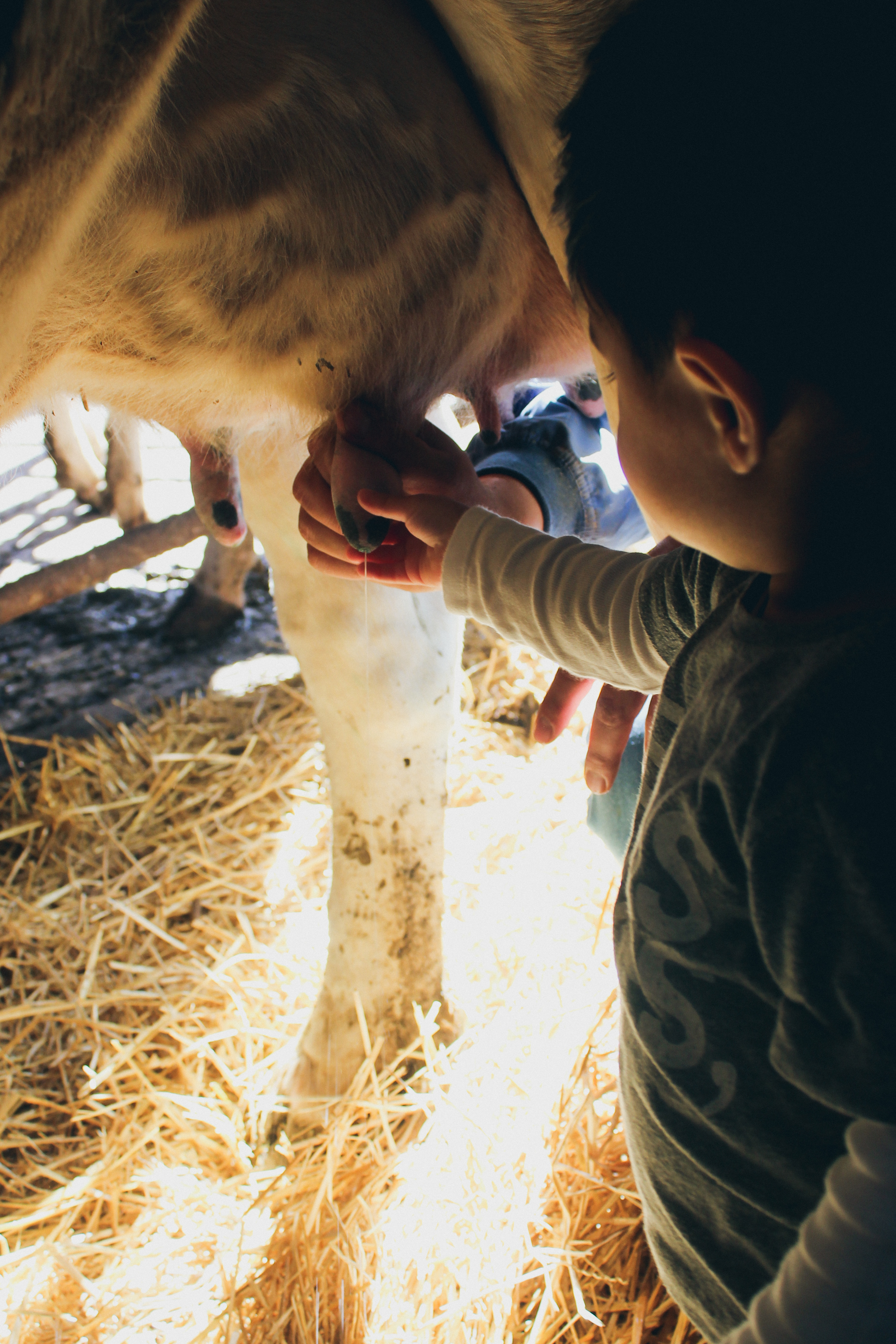 The cows have a lot of space to roam. This is the holding area where they hang out before getting milked.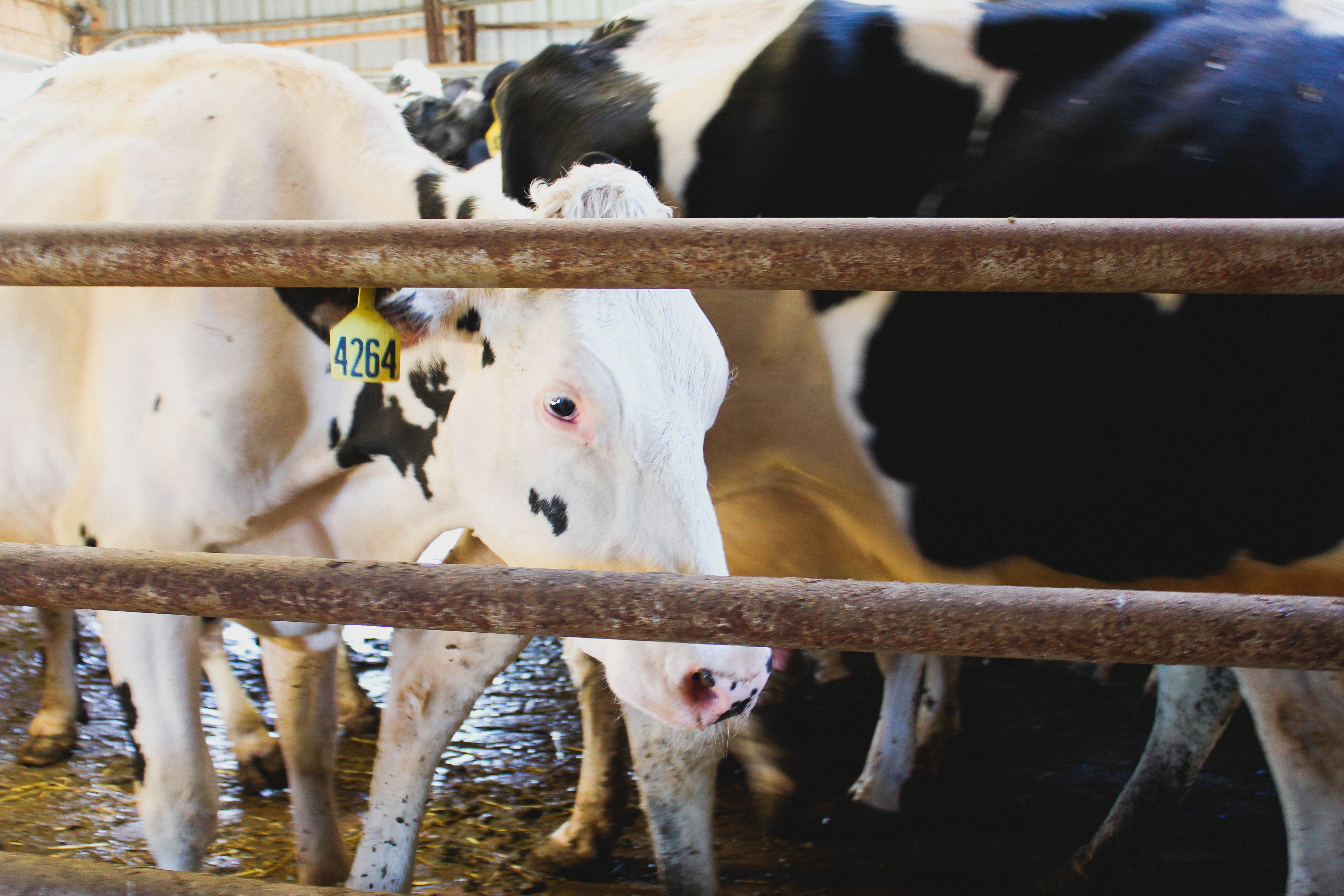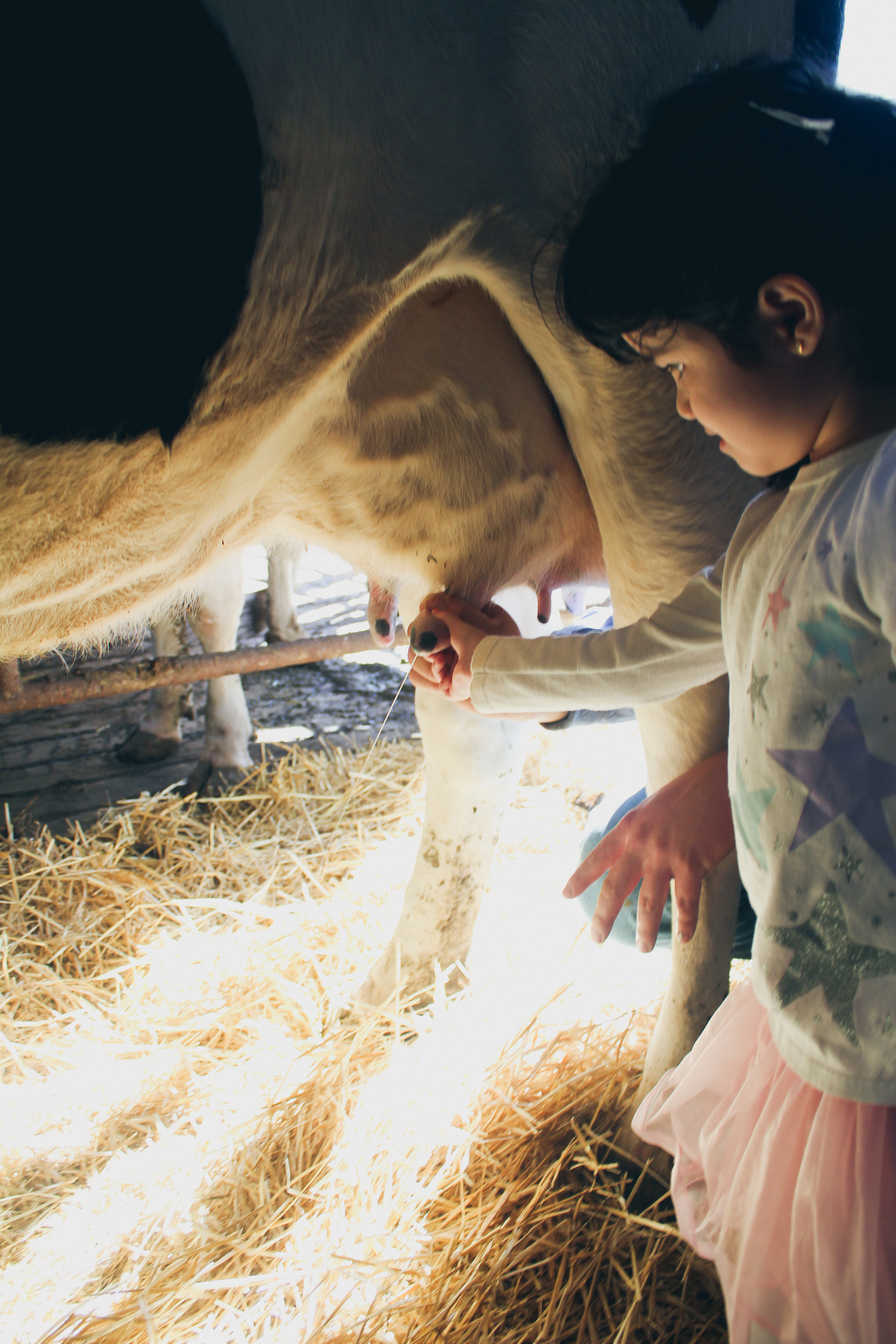 It's always so much fun to see my kids experience nature and God's creation. There's something about physically touching an animal that reminds you of how big this world is and how small we really are.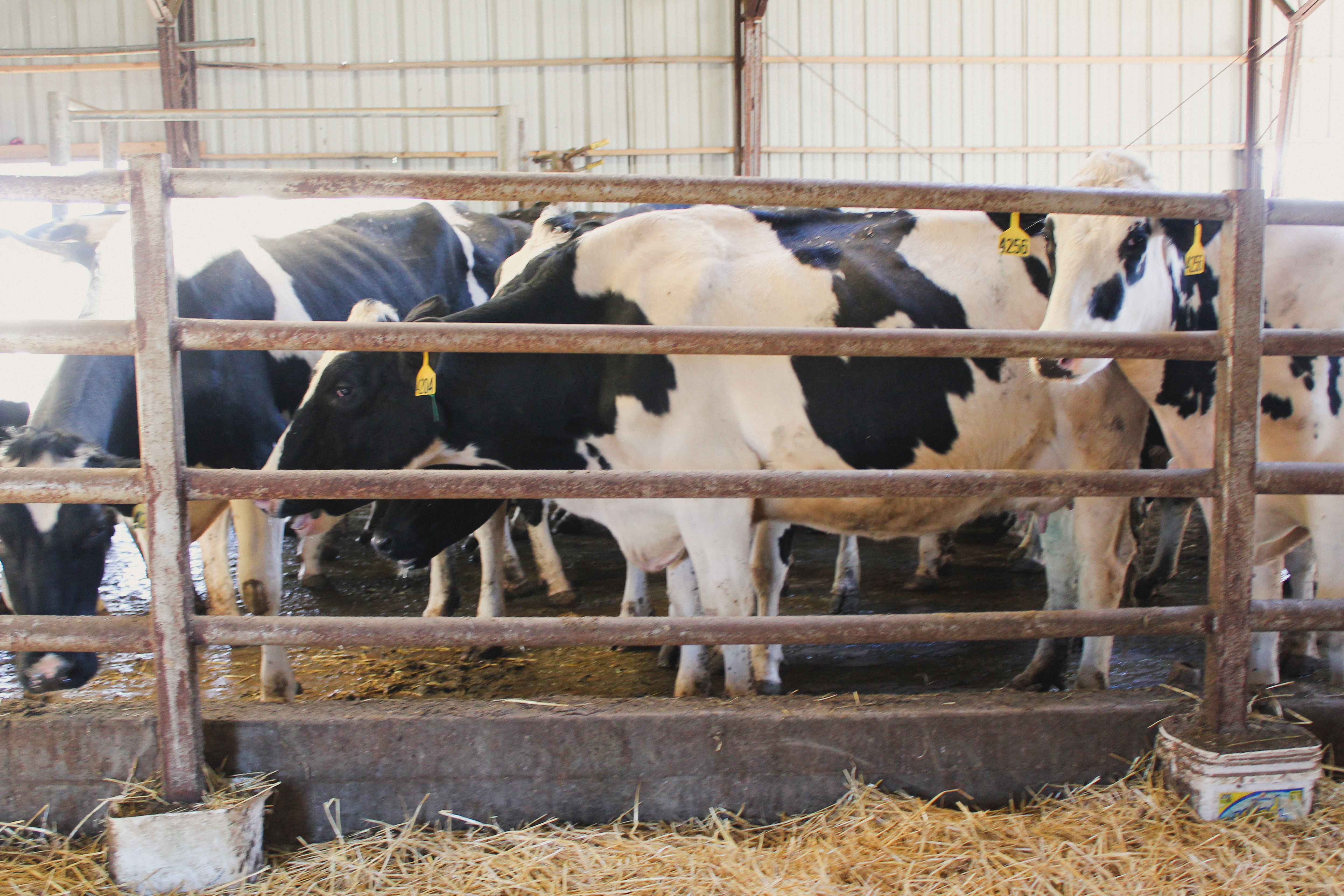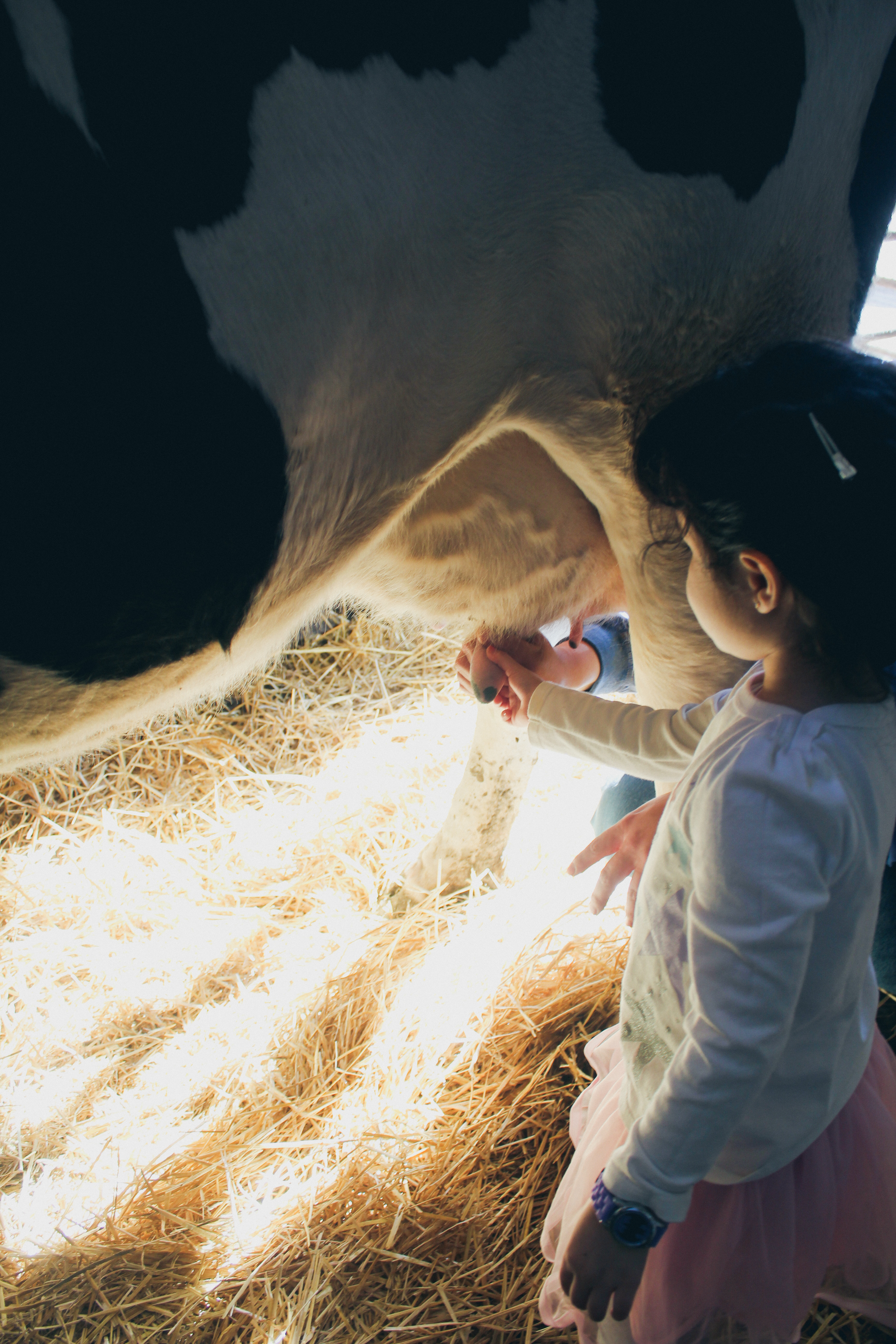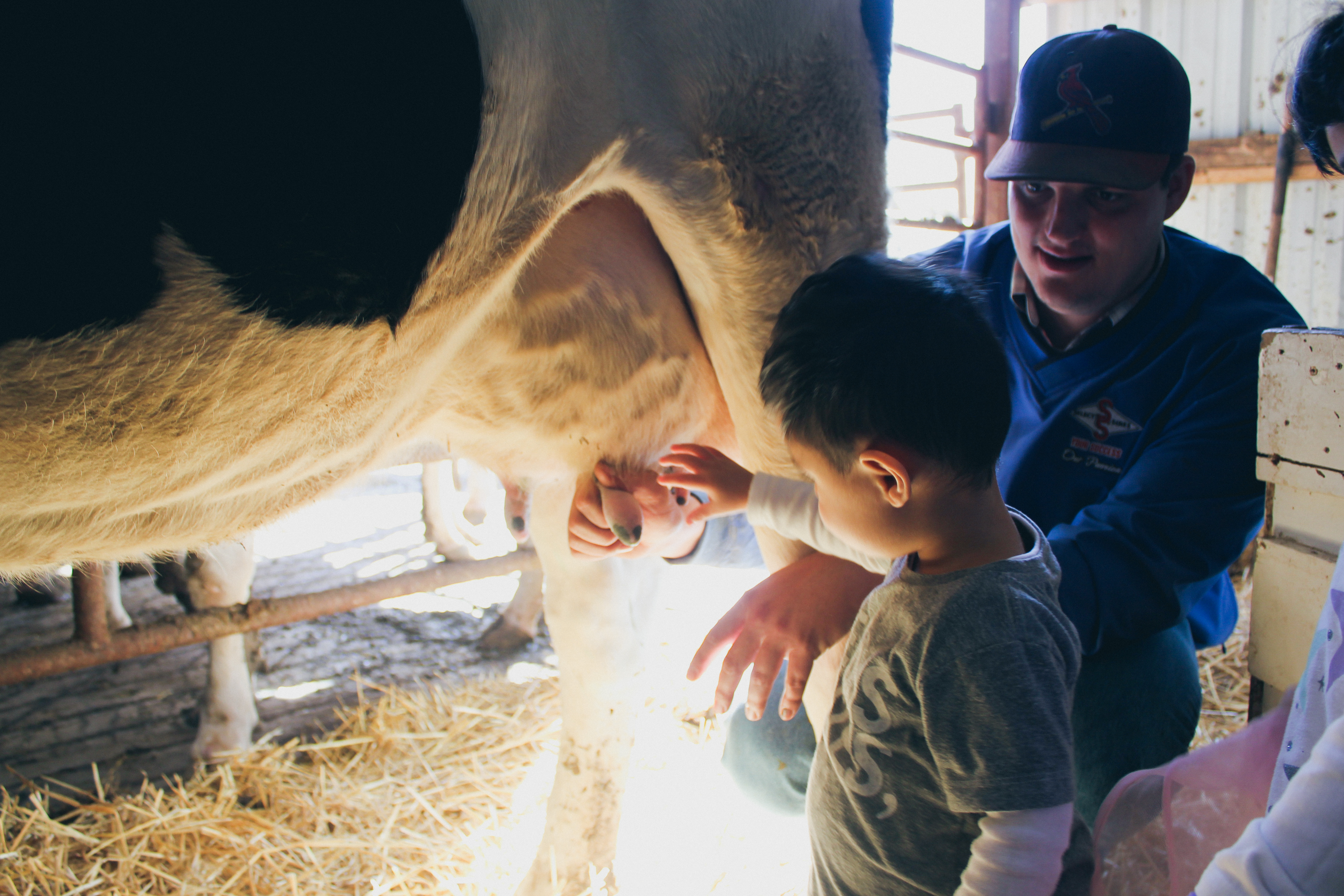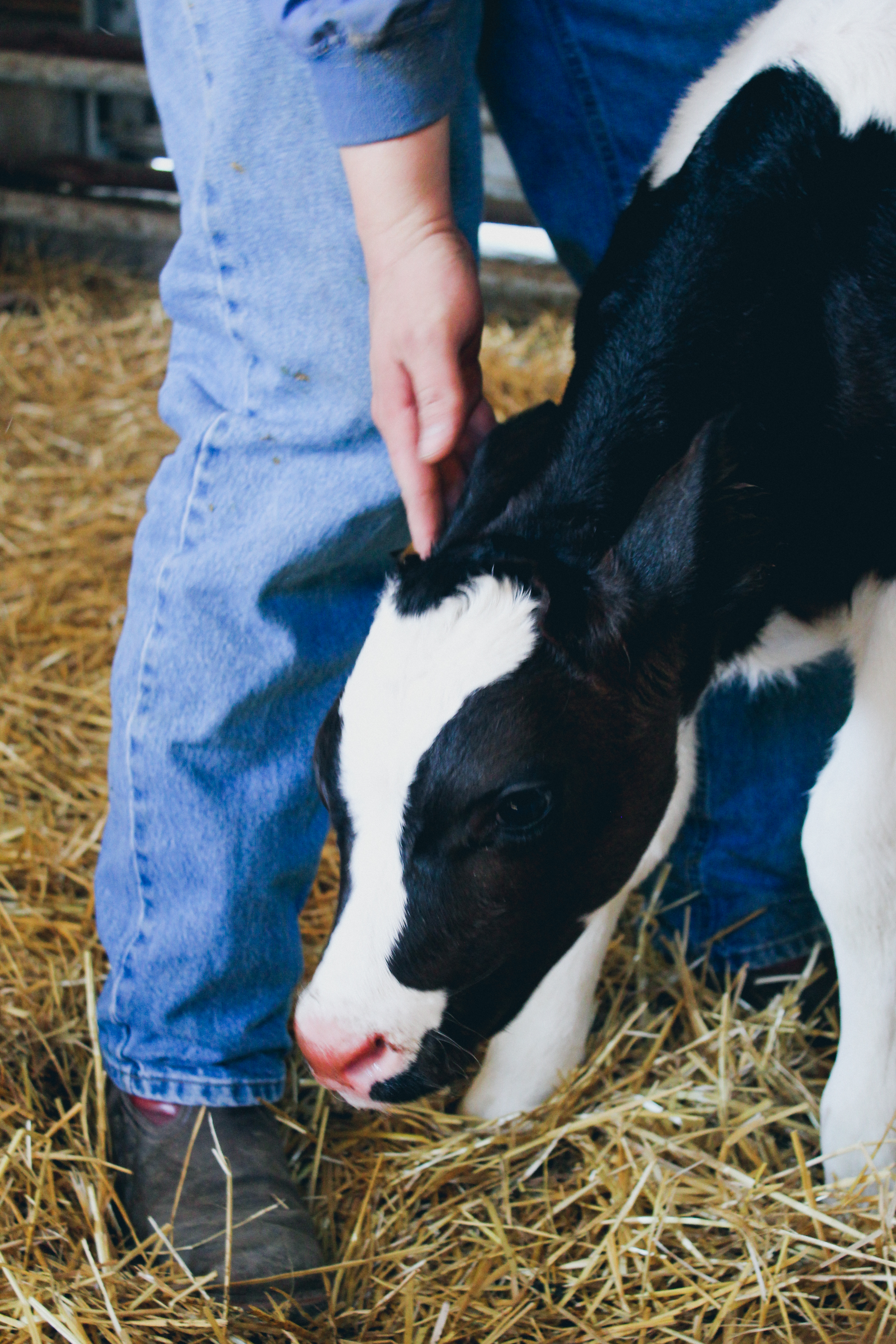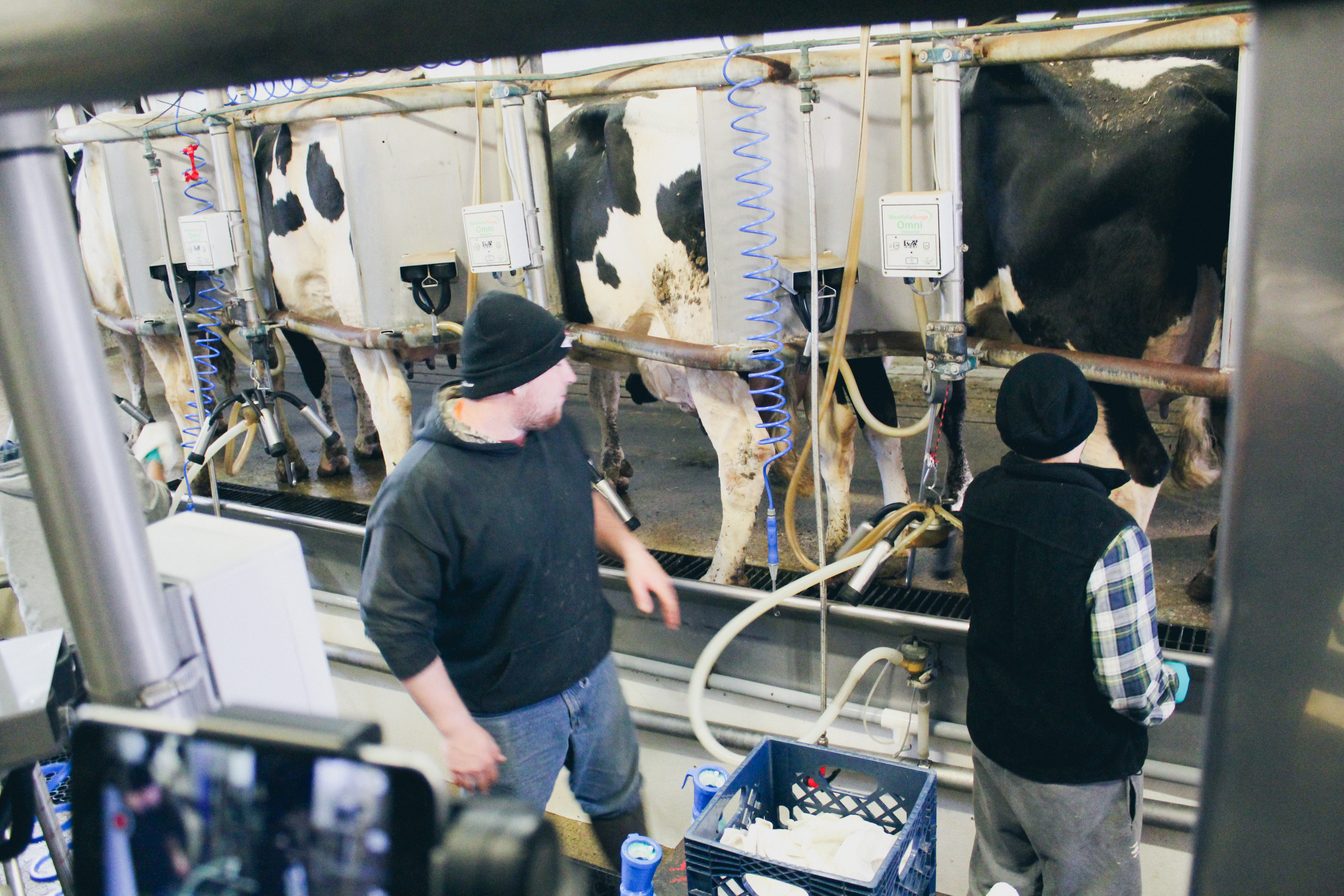 This area was pretty cool. They bring 12 cows in at a time, hook up suction cups to their utters and each cow is milked for approximately 10 minutes.  This process is done twice a day. We also found out that an average how produces 6 to 7 gallons of milk per day. Also, during this tour they placed the suction cups on our thumbs so we can feel the strength of the suction and witness that the suction does not harm the cows. It's hard to believe that before machinery, cows were milked by hand!!!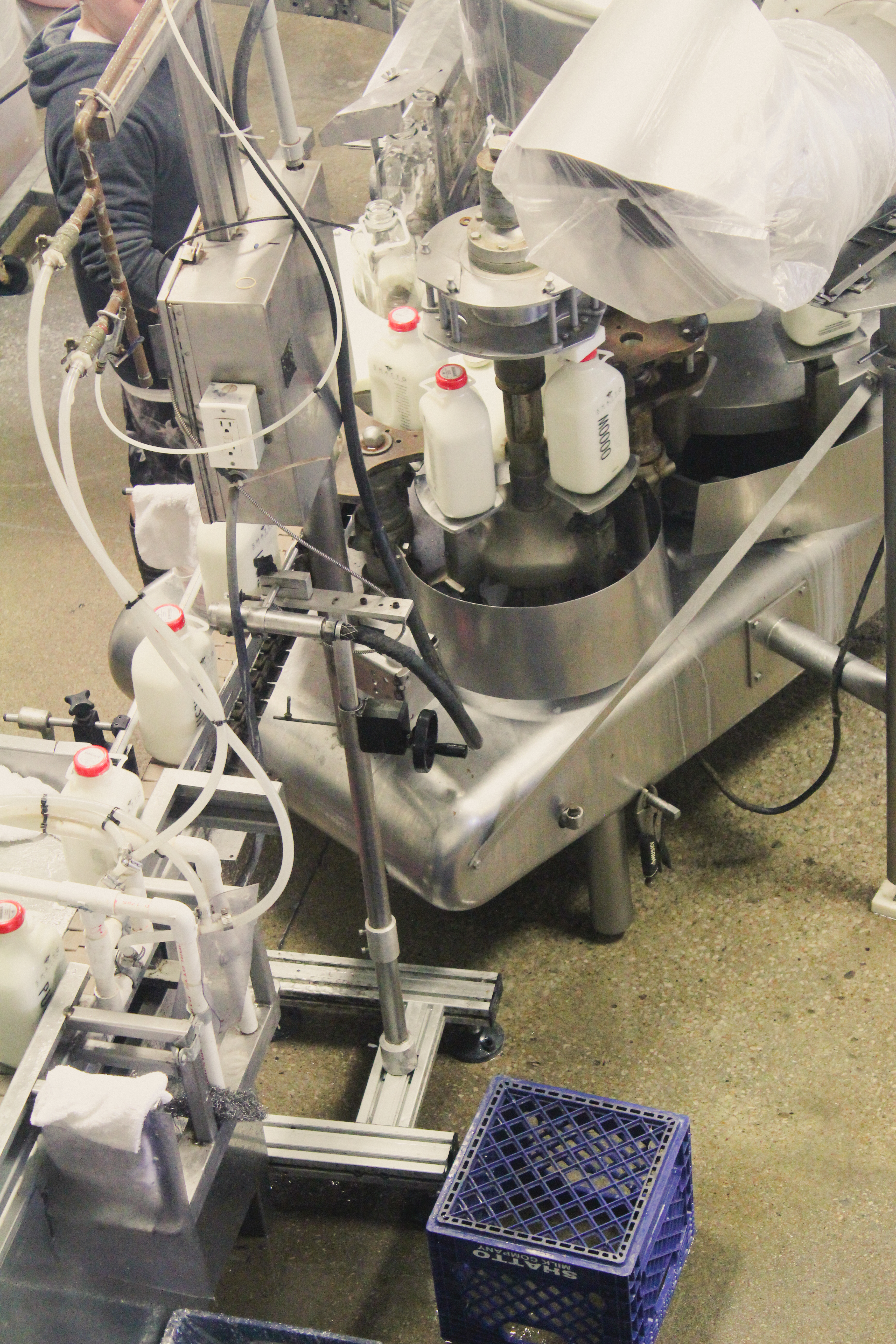 This is where they pasteurize and bottle the milk. There is a big window that overlooks the plant and the kids were able to see milk being poured into each glass bottles. We found out that they bottle close to 10,000 bottles of milk per day.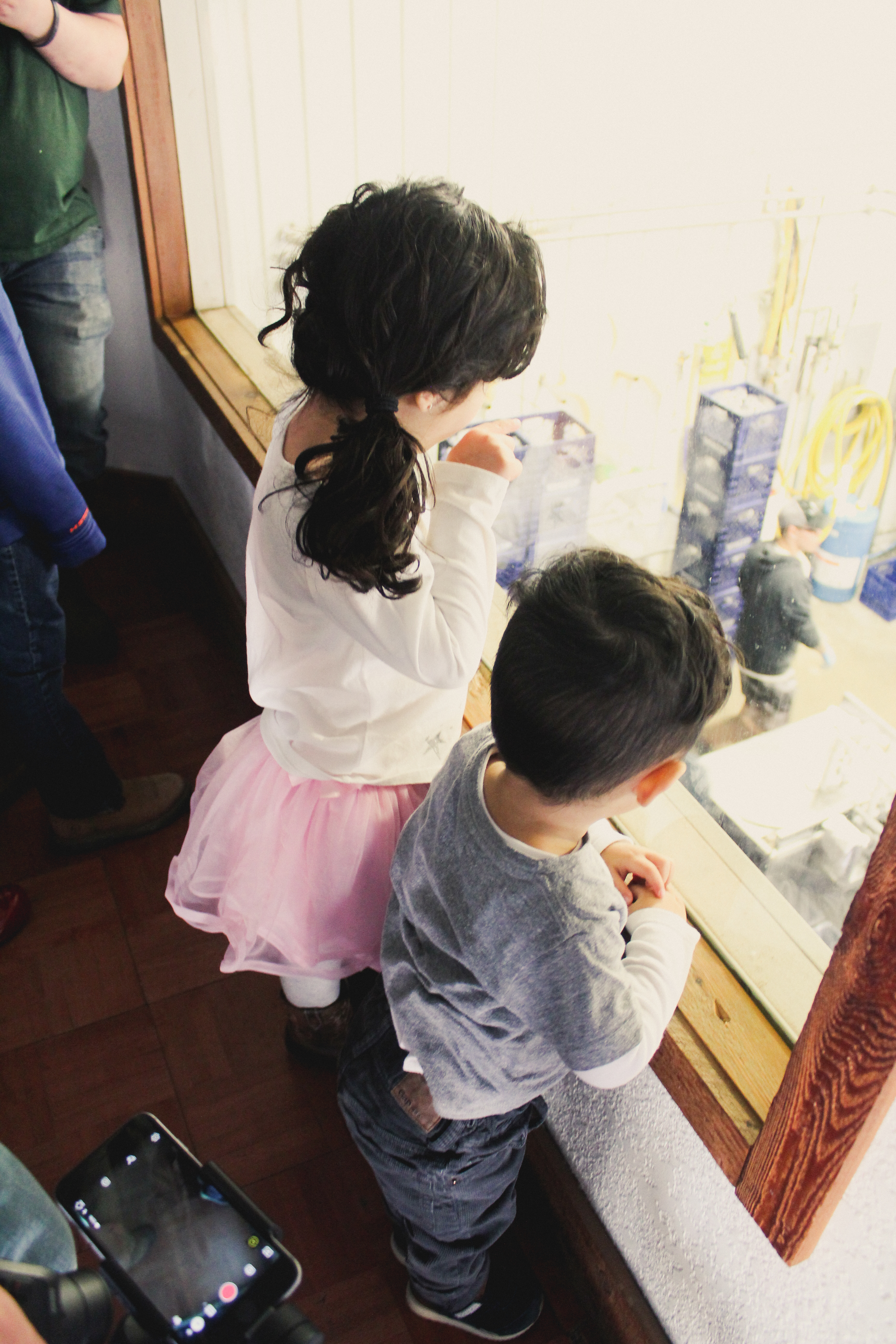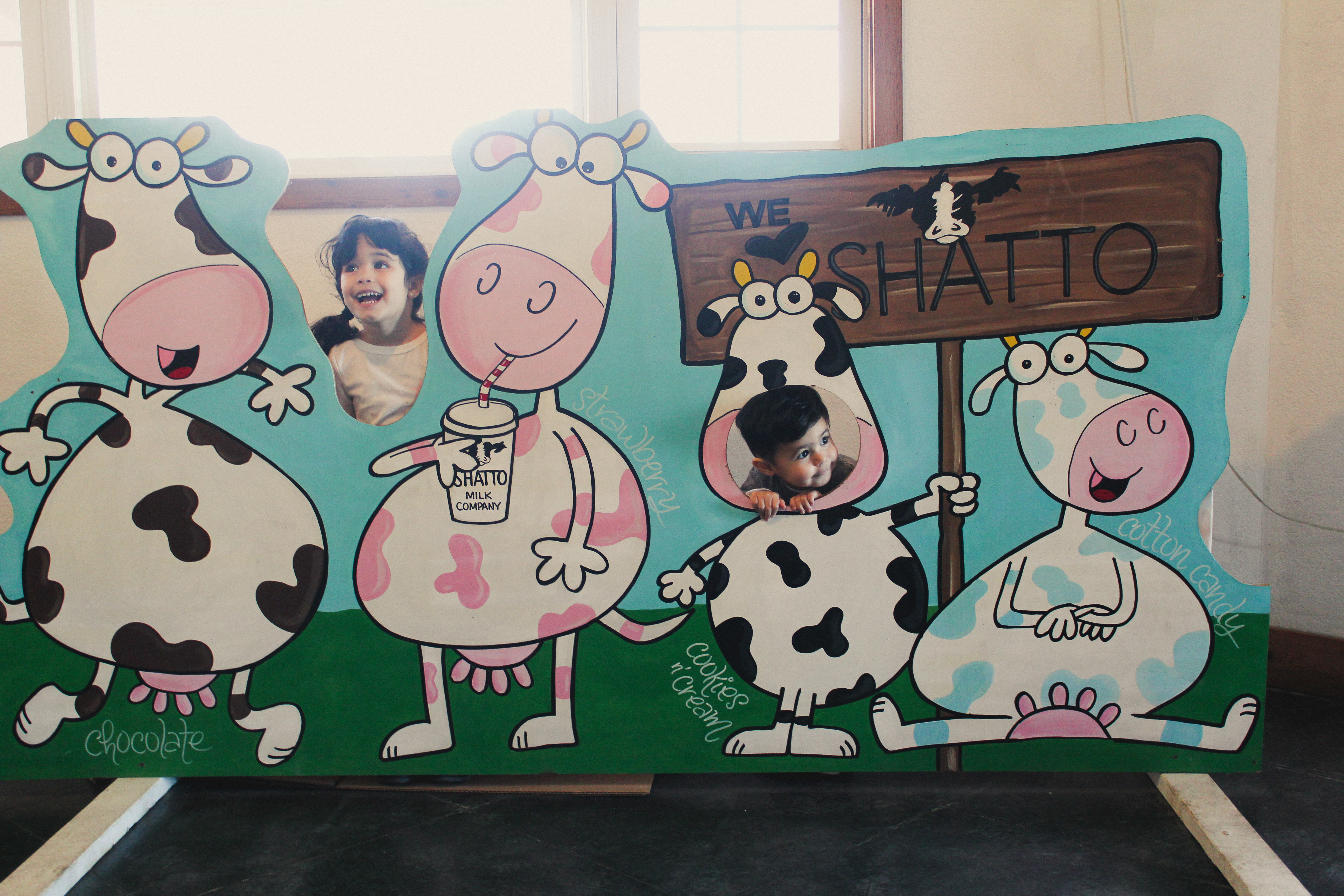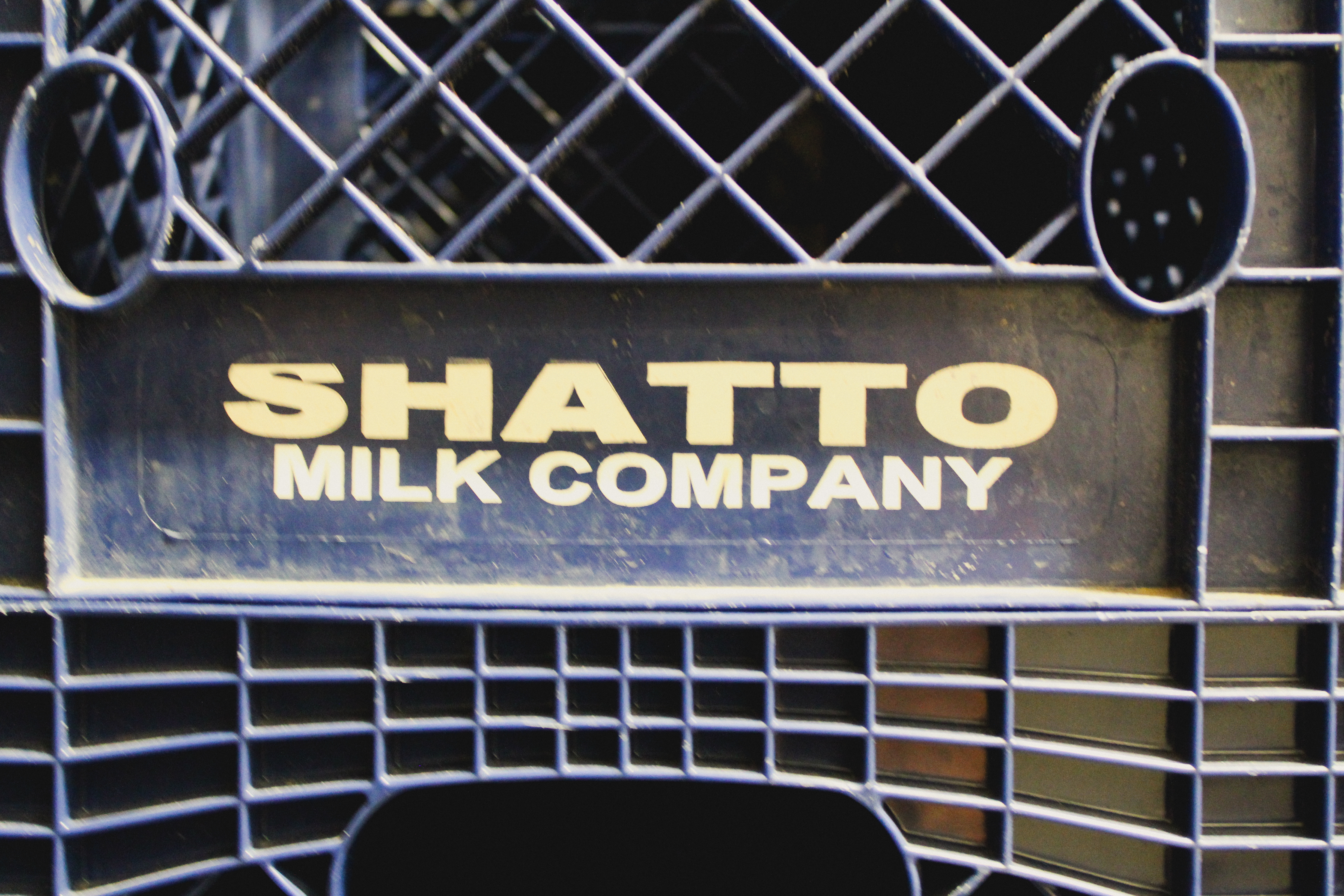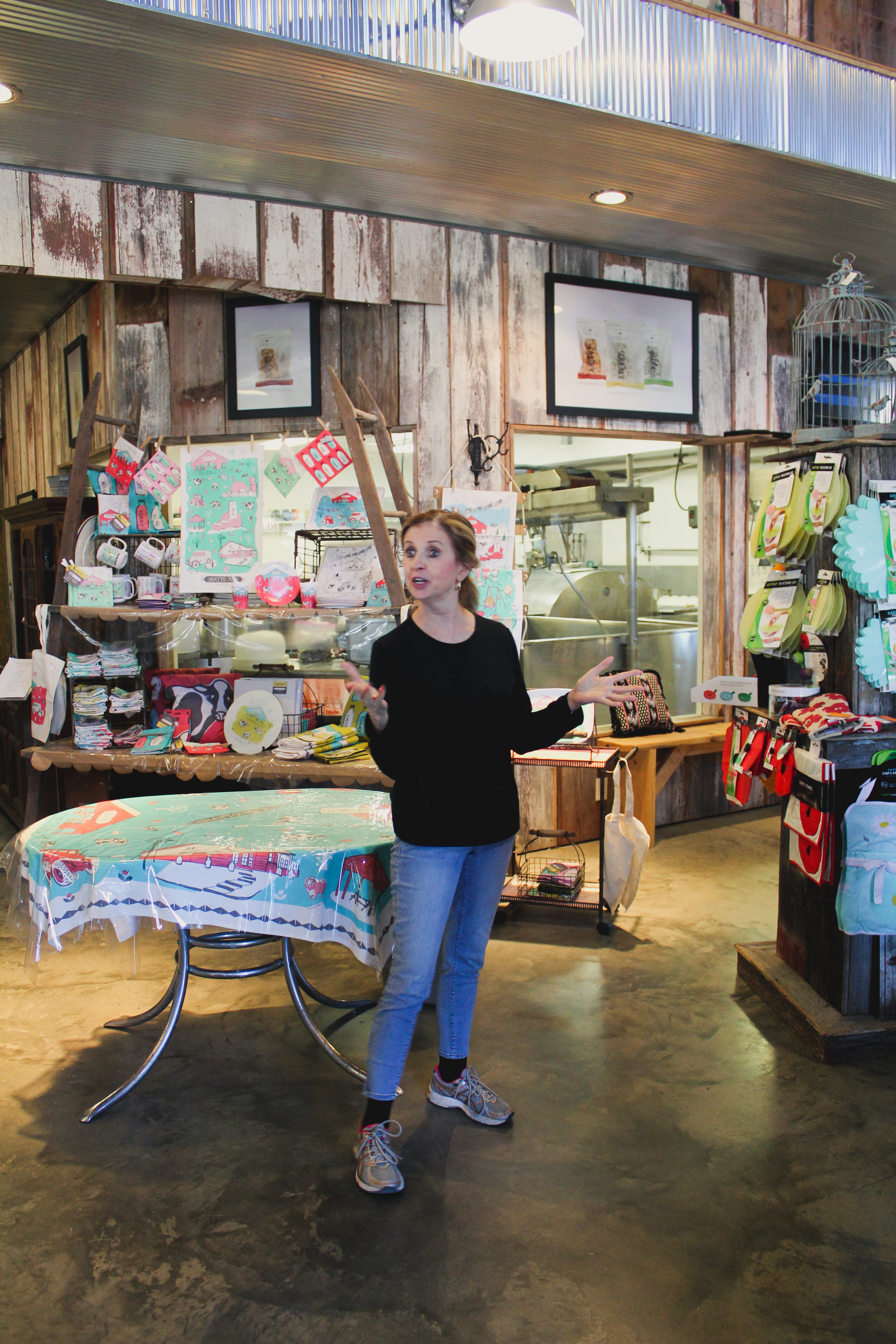 They ended the tour in their country store where Barb Shatto gave us a brief history of the farm.  We found out that this farm belong to her father and she used to help him milk the cows when she was younger. 
In their country store, we had an opportunity to sample all of the flavored milk. We tried cotton candy milk, strawberry milk, root beer milk, coffee milk, chocolate milk and banana milk. Each one was tastier than the last and we liked them so much, we ended up bringing a half-gallon of chocolate and strawberry home with us.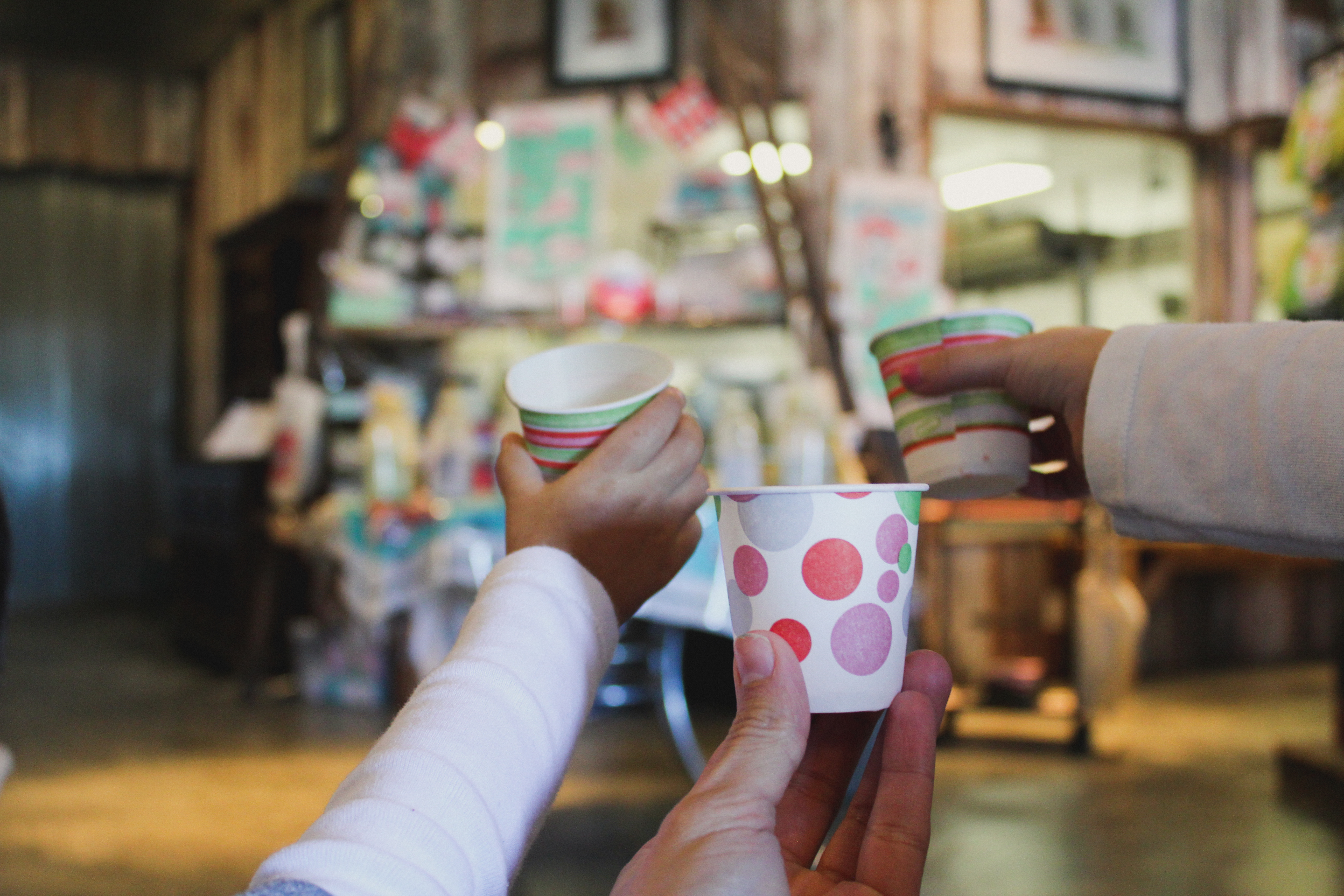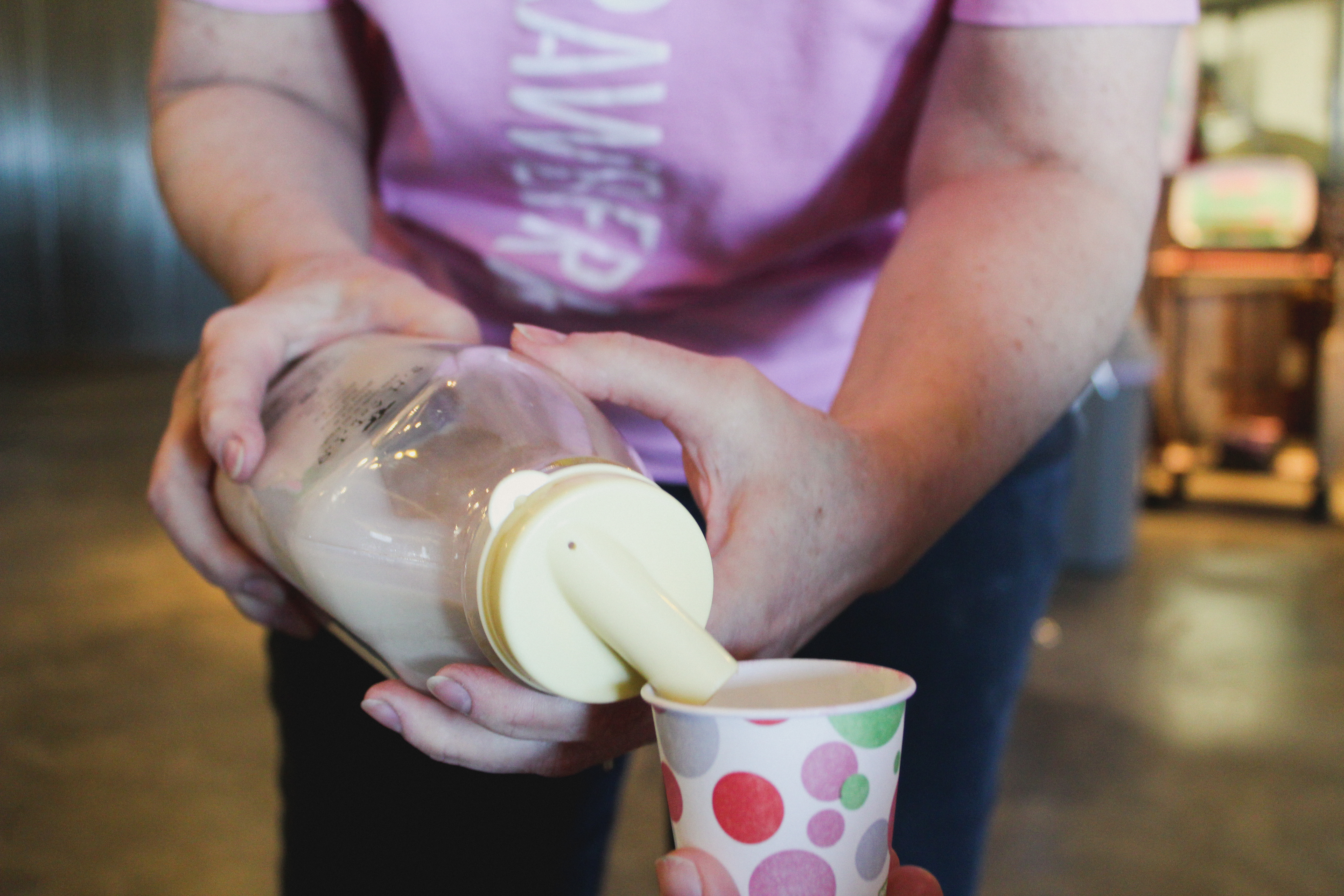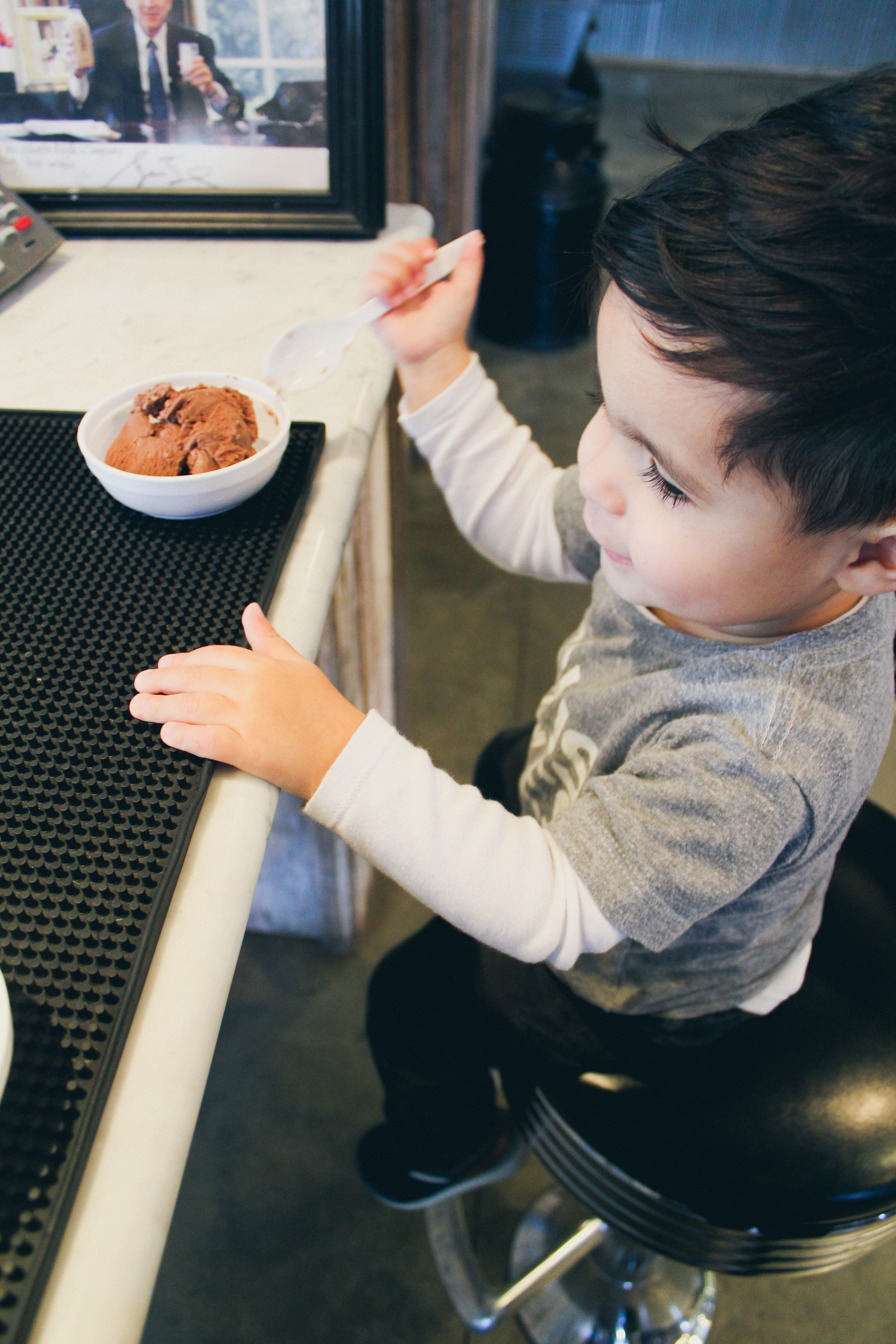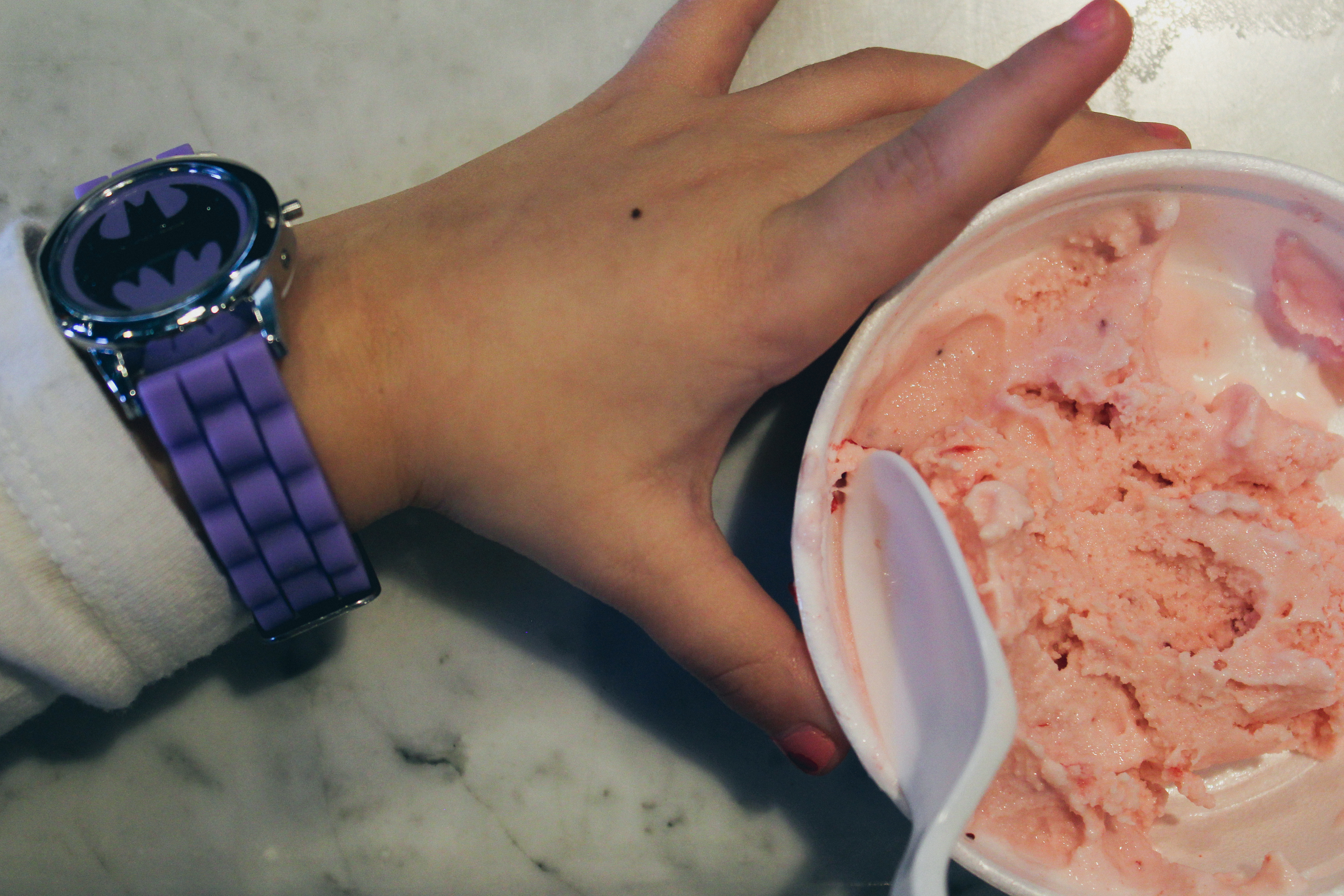 They also let us sample their ice cream. Grace of course had strawberry, Haddon had chocolate and Alex salted caramel. 
We were also lucky enough to arrive on the day they were making cheese and ended up sampling their cheese curds! So good!!!!
Their country store is adorable. They have a whole section of Shatto goodies with the cutest illustrations.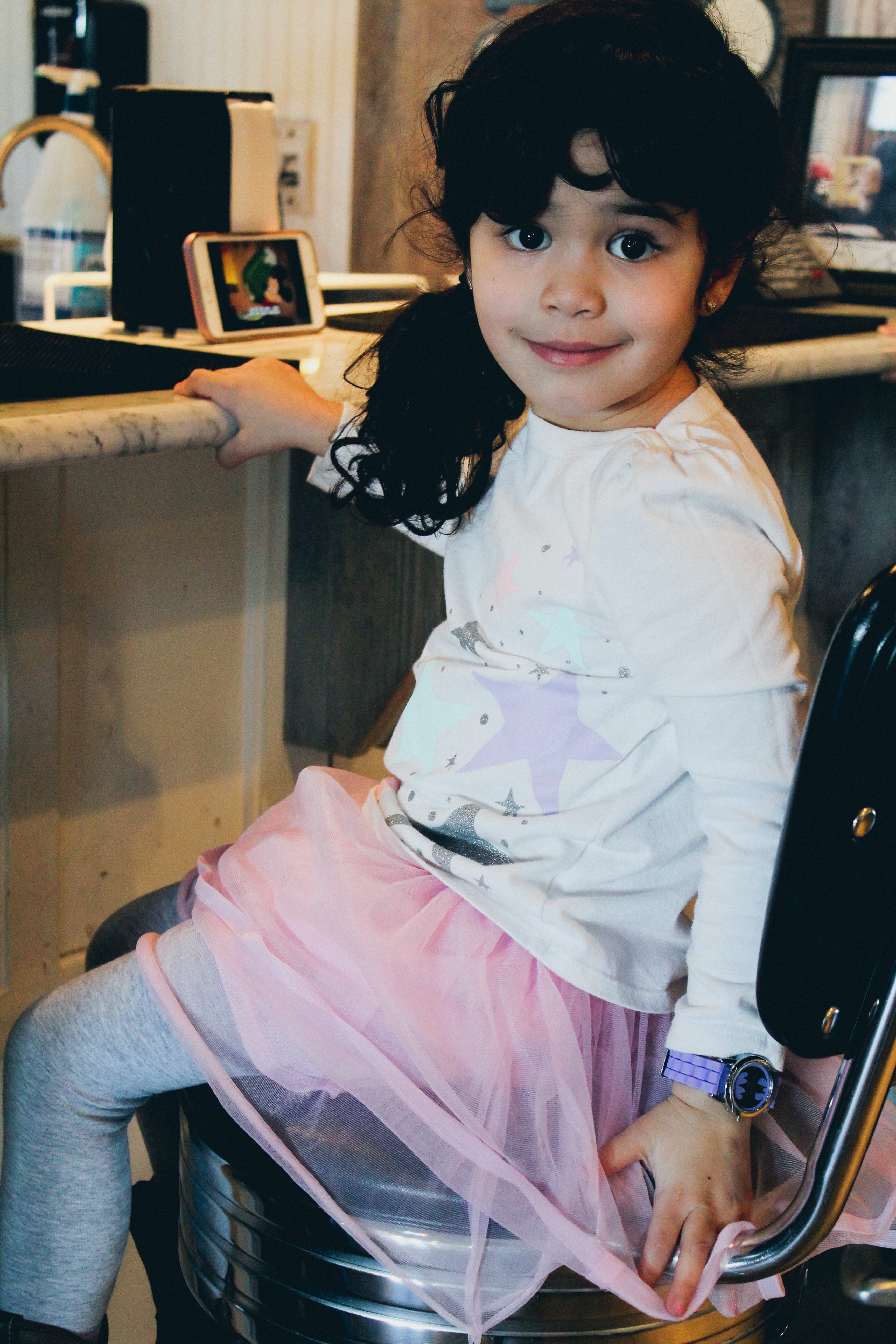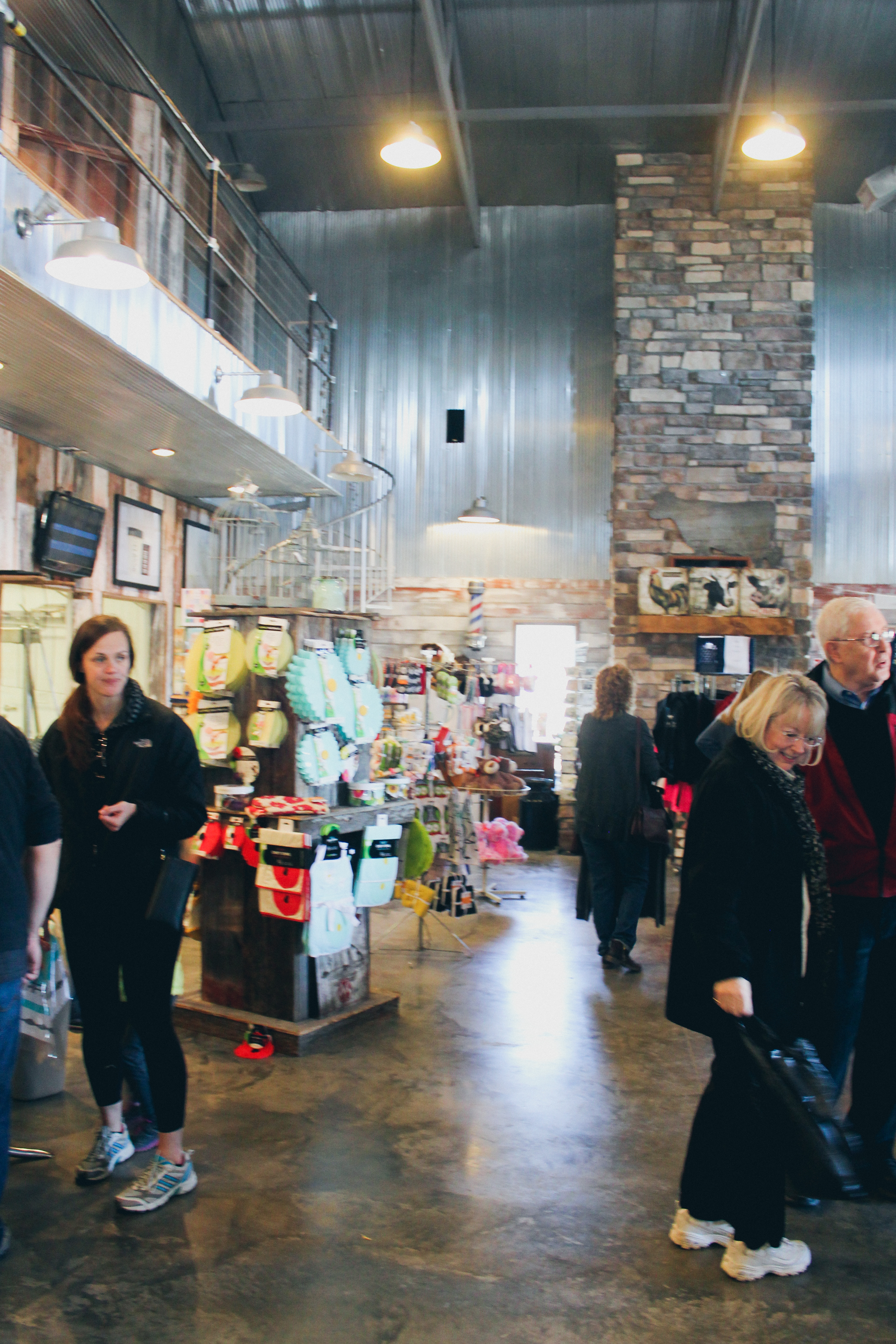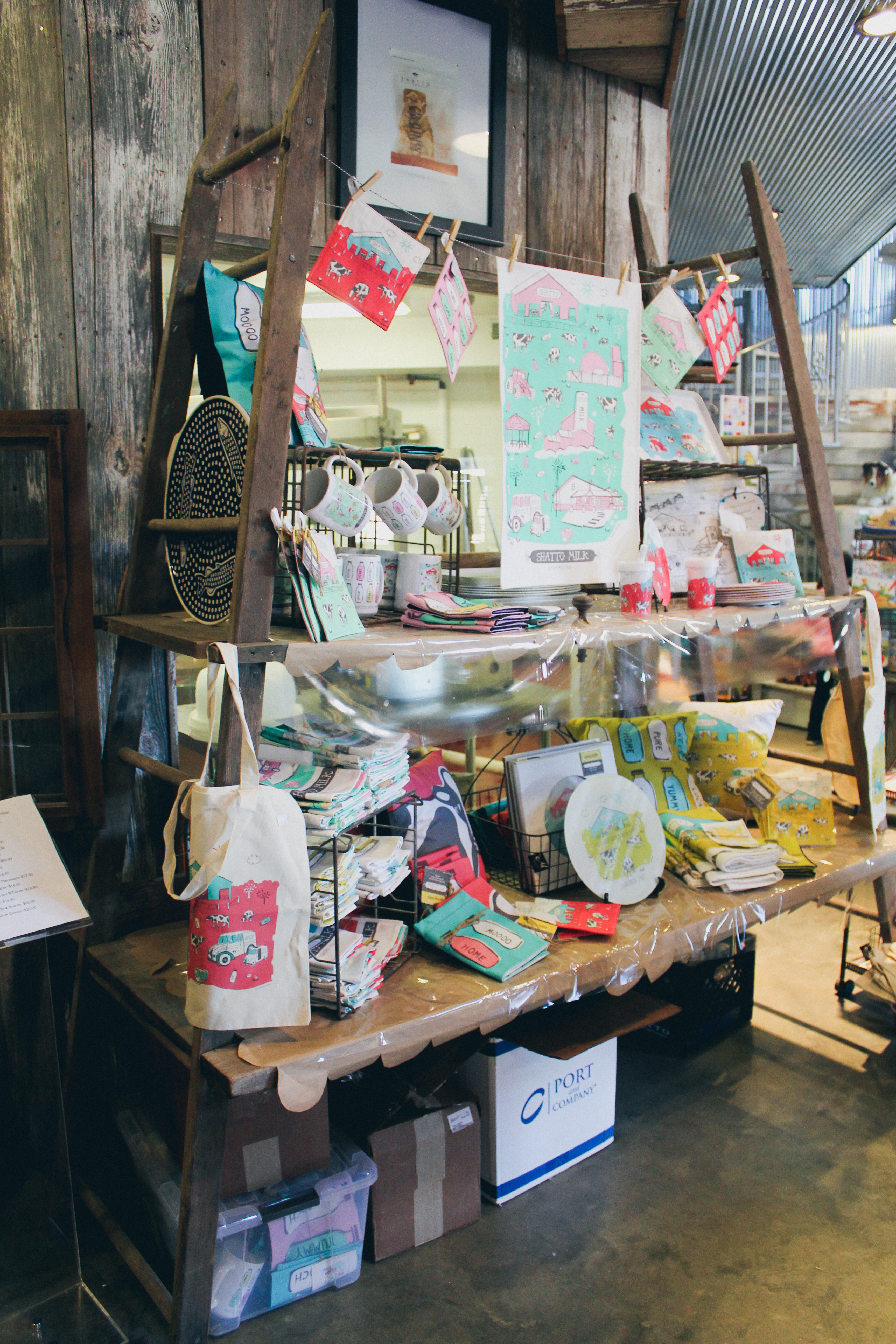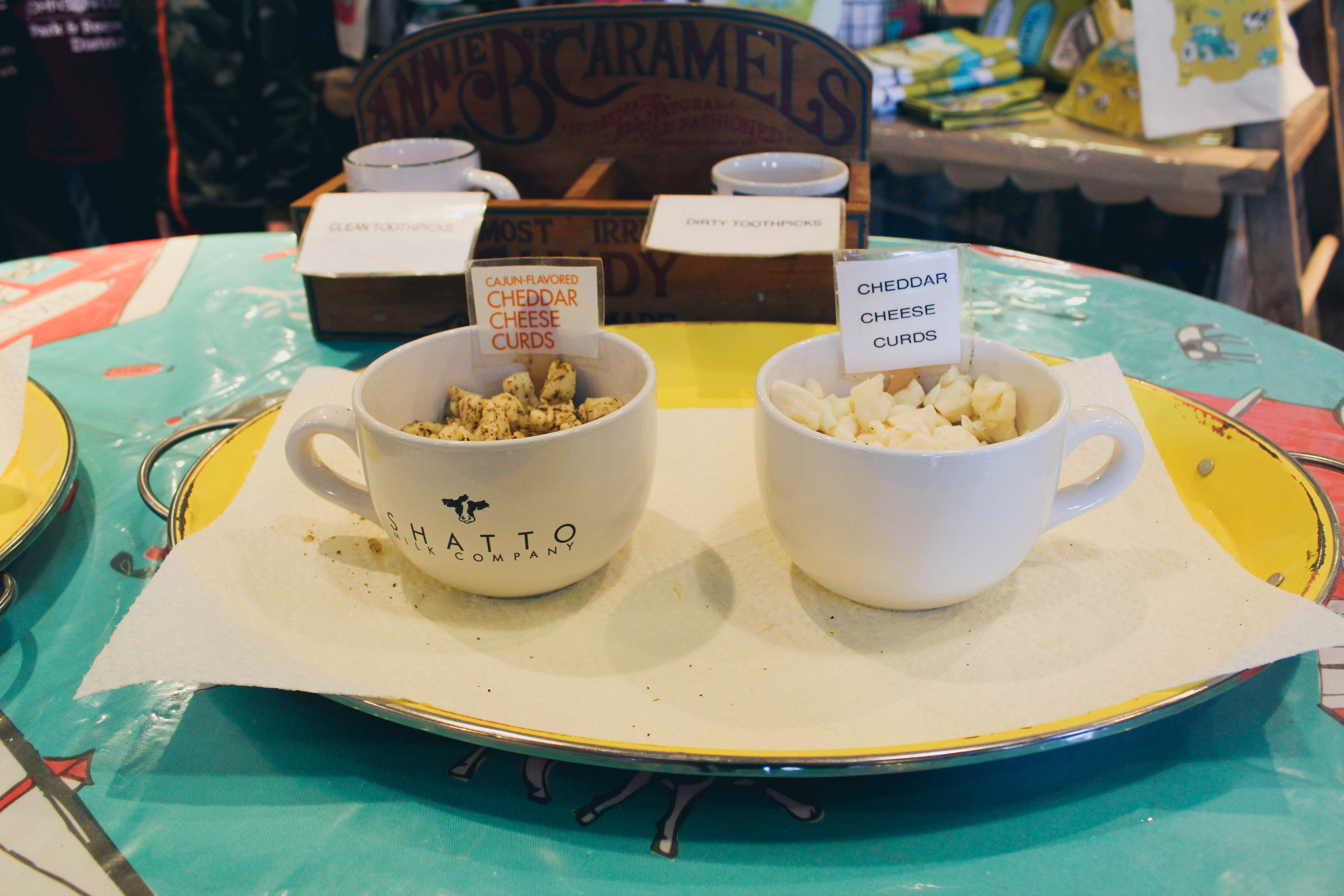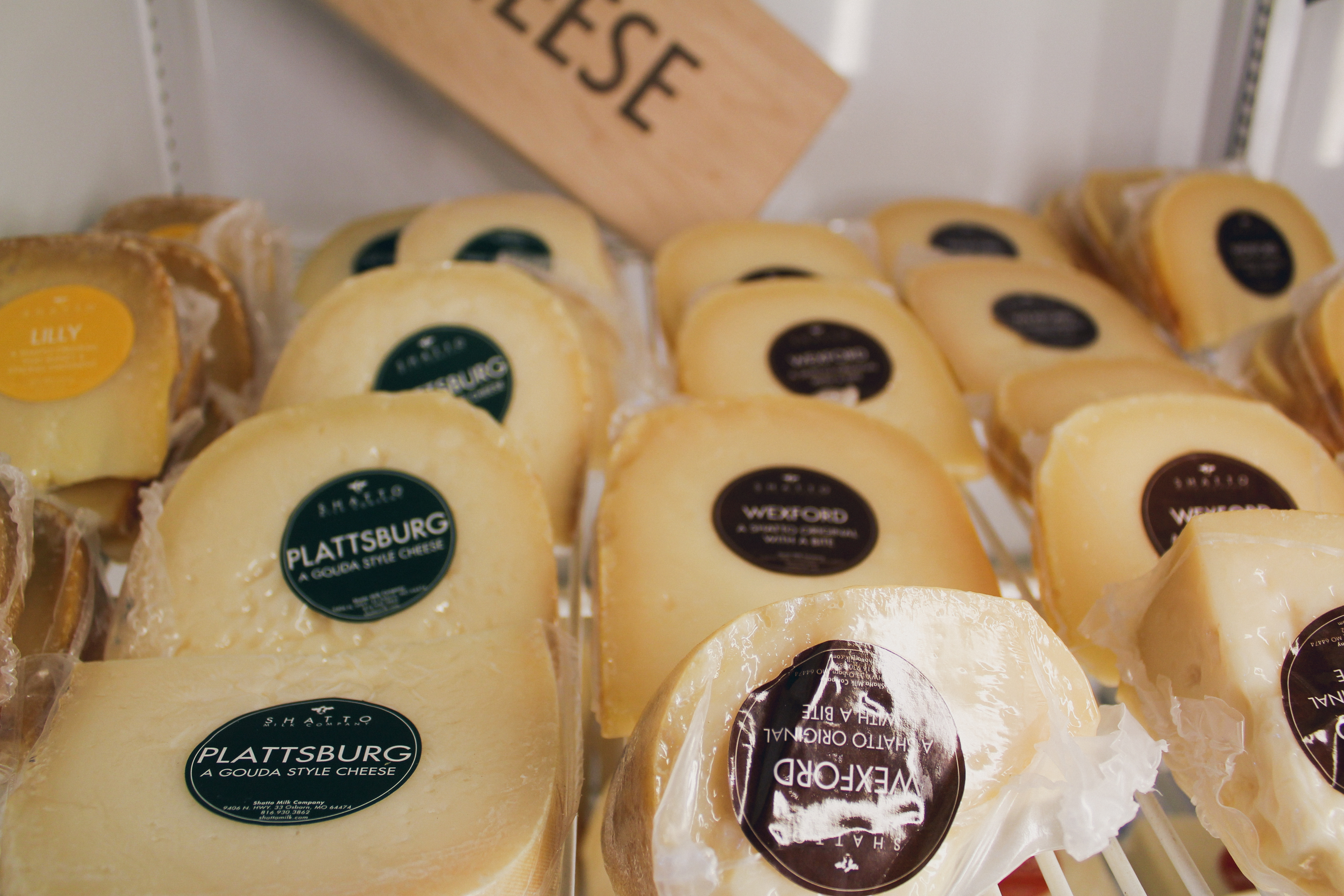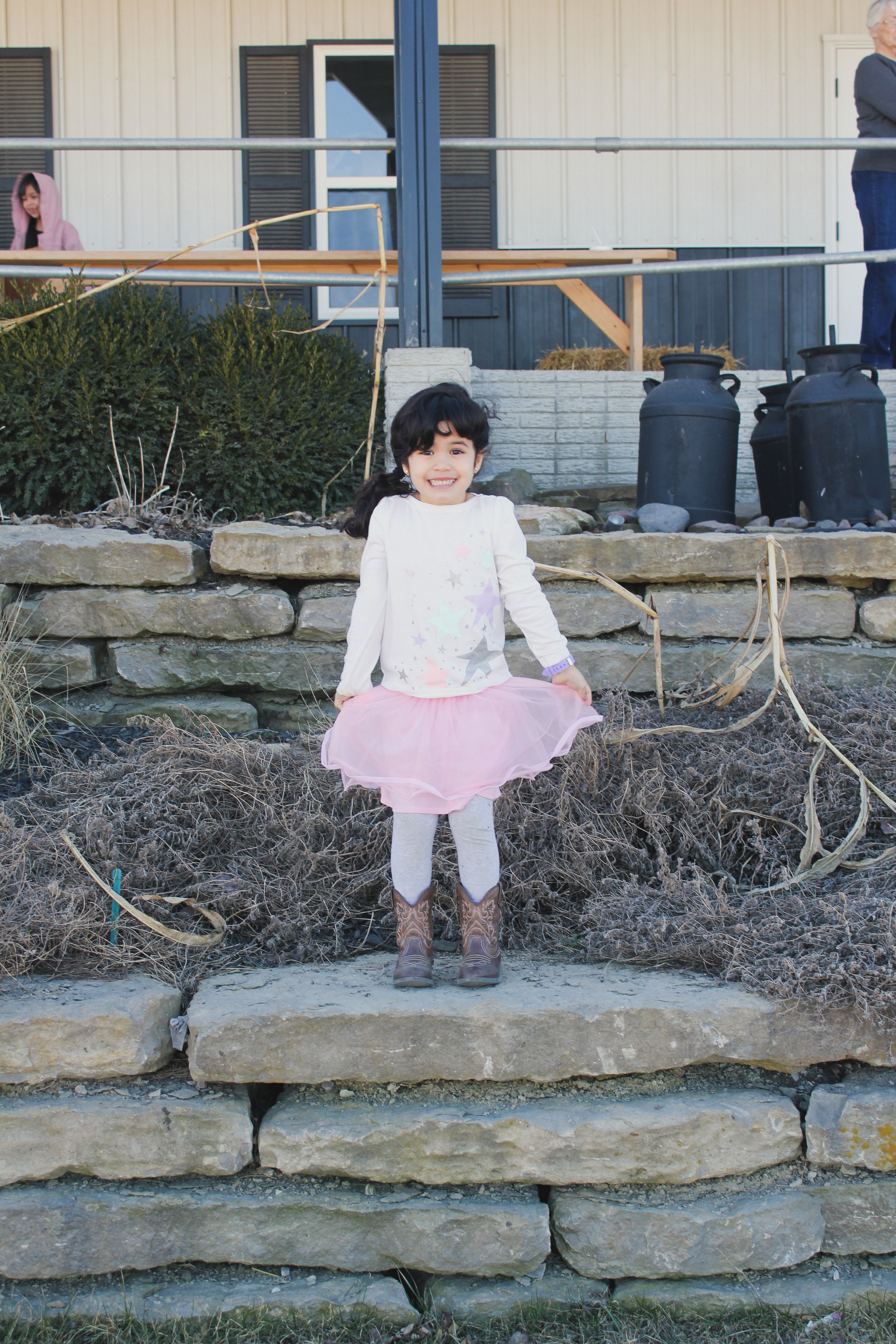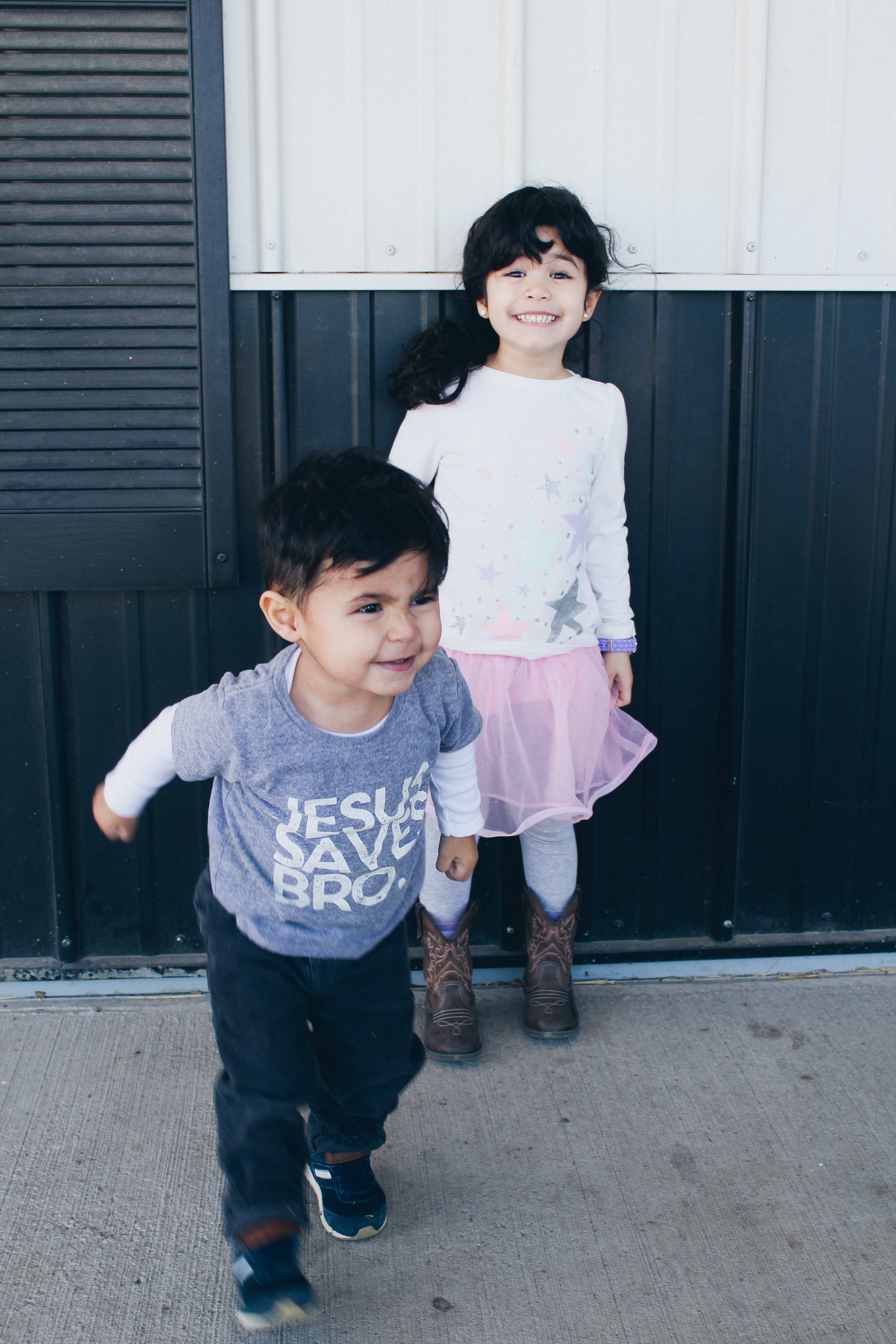 Shatto milk company is a family own dairy farm then has been in the Kansas City area for over 100 years.  They don't treat their cows with rBST (recombinant bovine somatotropin) or rBGH (recombinant bovine growth hormone) and take pride in making the best tasting dairy products possible. 
Thank you Shatto farm for having us and for the most delicious milk we've ever tasted!