Sisters and Free-Babes Handmade
Growing up I've always wanted a sister. I saw my friends have amazing relationships with their sisters and I always wondered what life would be like if I would have had the opportunity to become best friends with someone so close to you.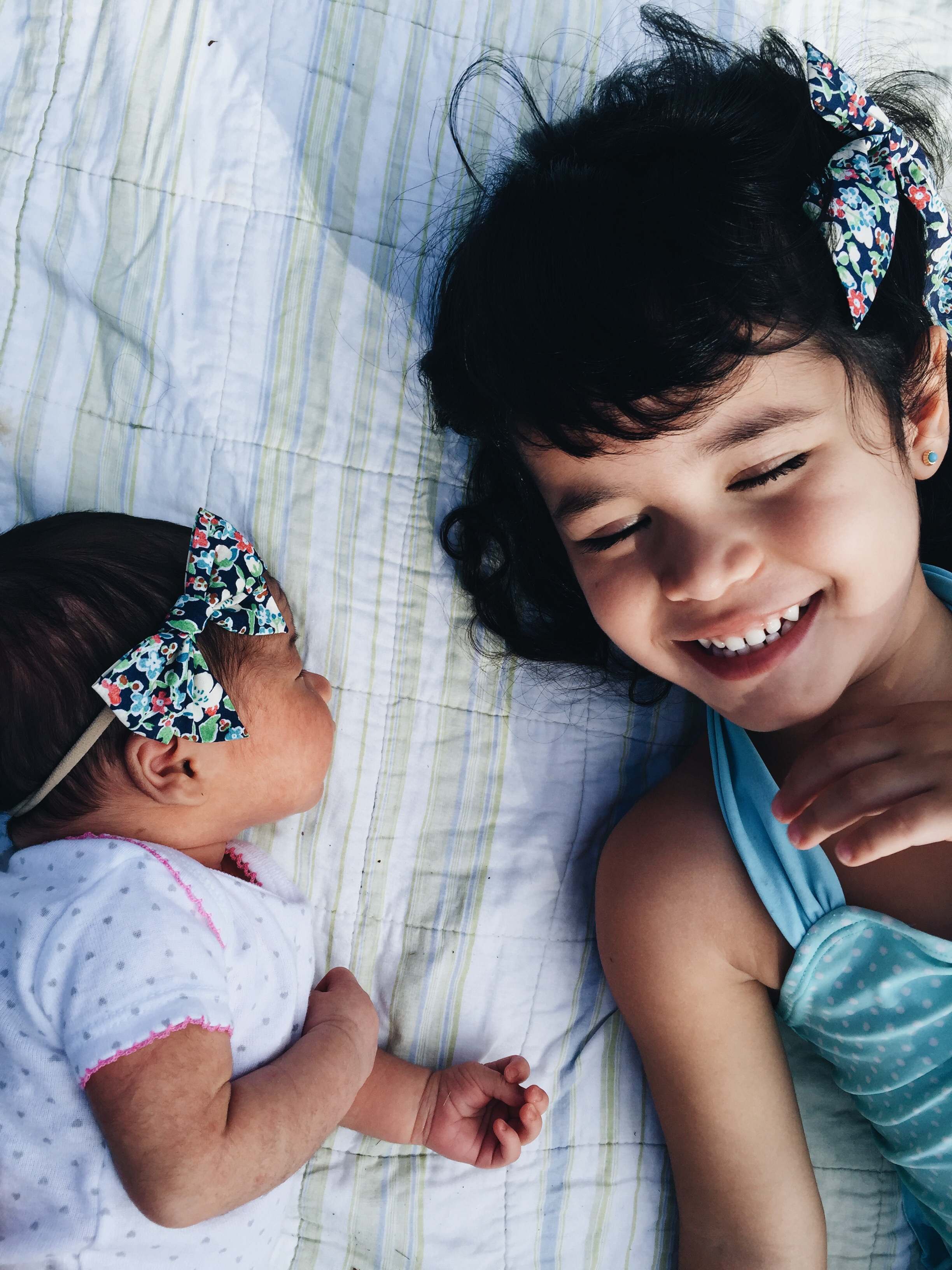 When Emory was born, my heart leaped for joy at the thought of her and Grace one day becoming the best of friends, who stay up late at night giggling about their day and have each others back as they do life together.  I think they're going to have an amazing relationship, one that I always hoped for and the best part is that I'll get to witness all of it.
A couple of weeks ago Free-Babes Handmade sent me these BEAUTIFUL sailor bows for the girls and all of the happy feelings about having a sister rushed in. Call me crazy mom, but I see a future filled with matching bows and outfits for these two (maybe they'll even let me sneak a matching mom-top!)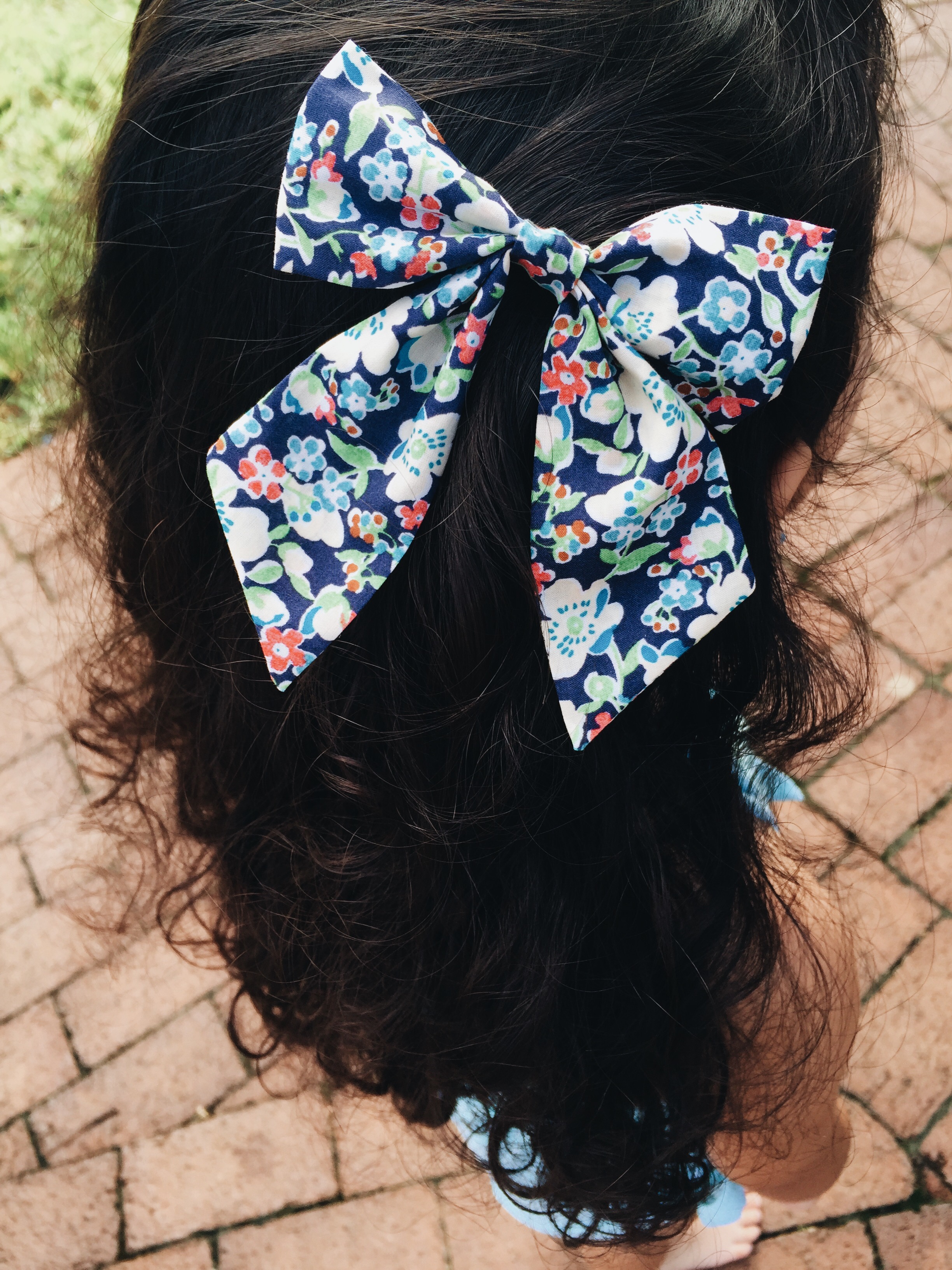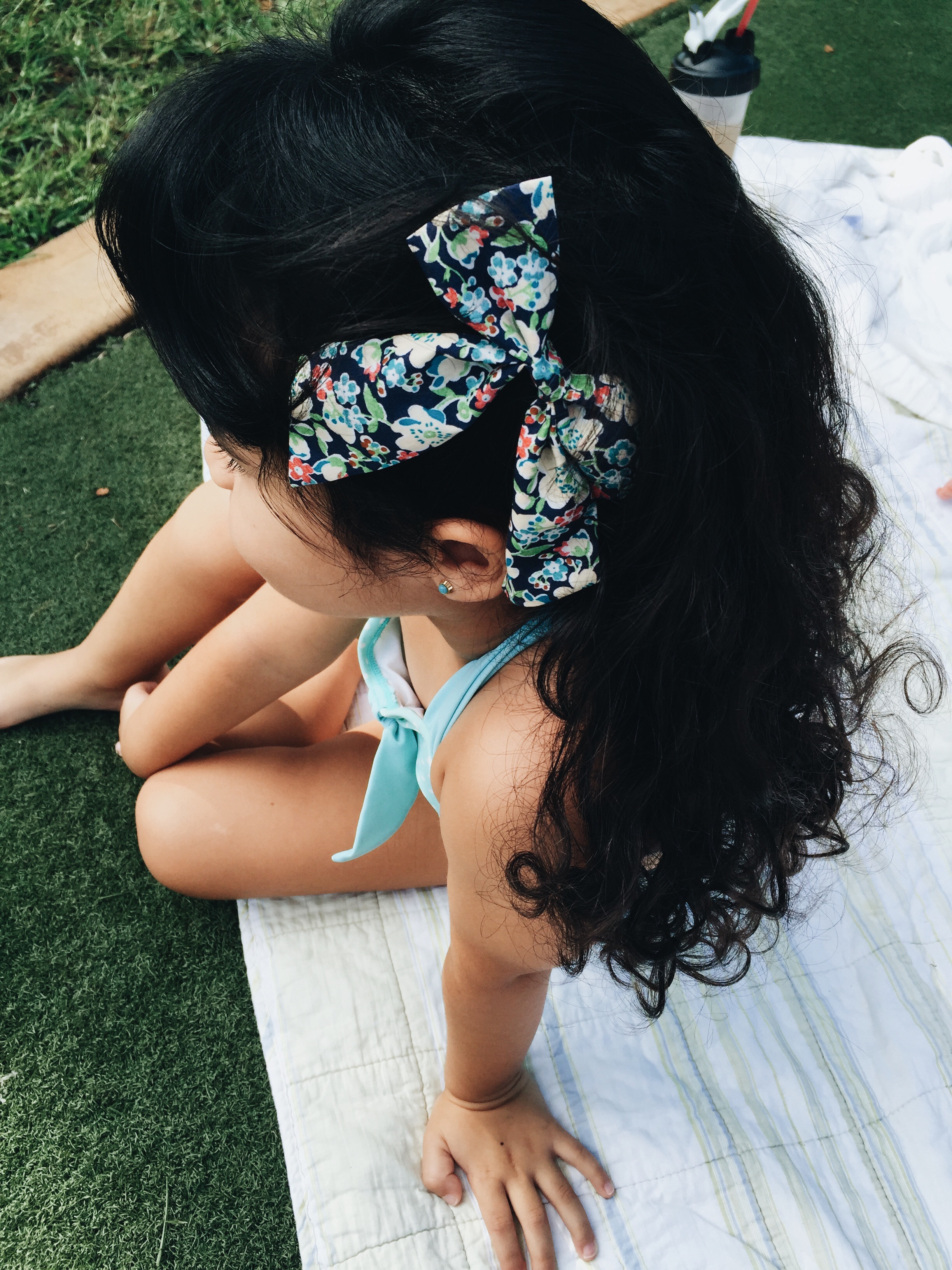 The bows are "The Adelaide" Liberty of London sailor bow and the mini sailor bow for Emory. They come in a beautiful floral pattern that bounces right off their dark black hair. Also, the mini sailor bow comes with a super soft nude-colored, nylon headband that is surprisingly gentle on Emory's little head.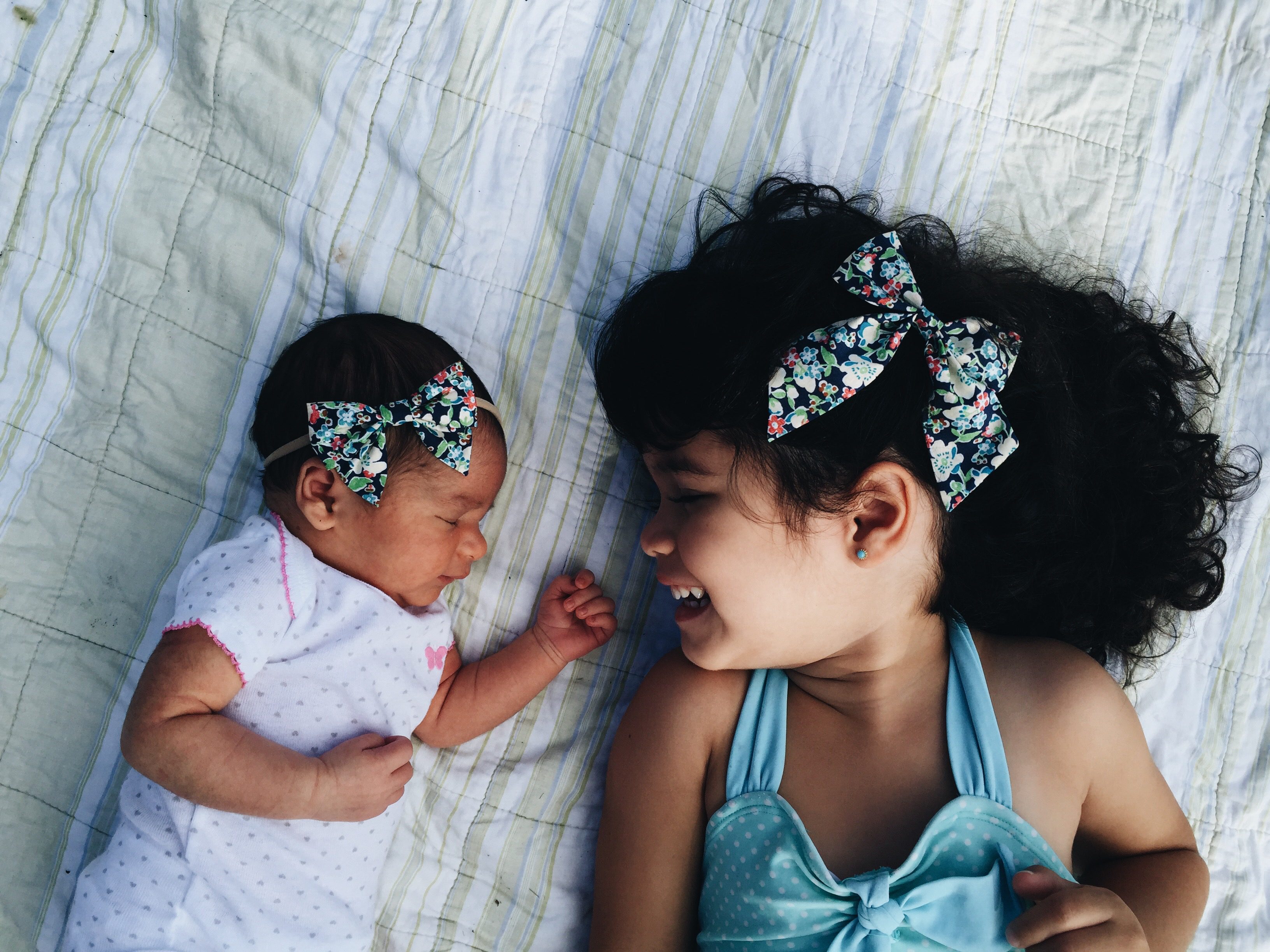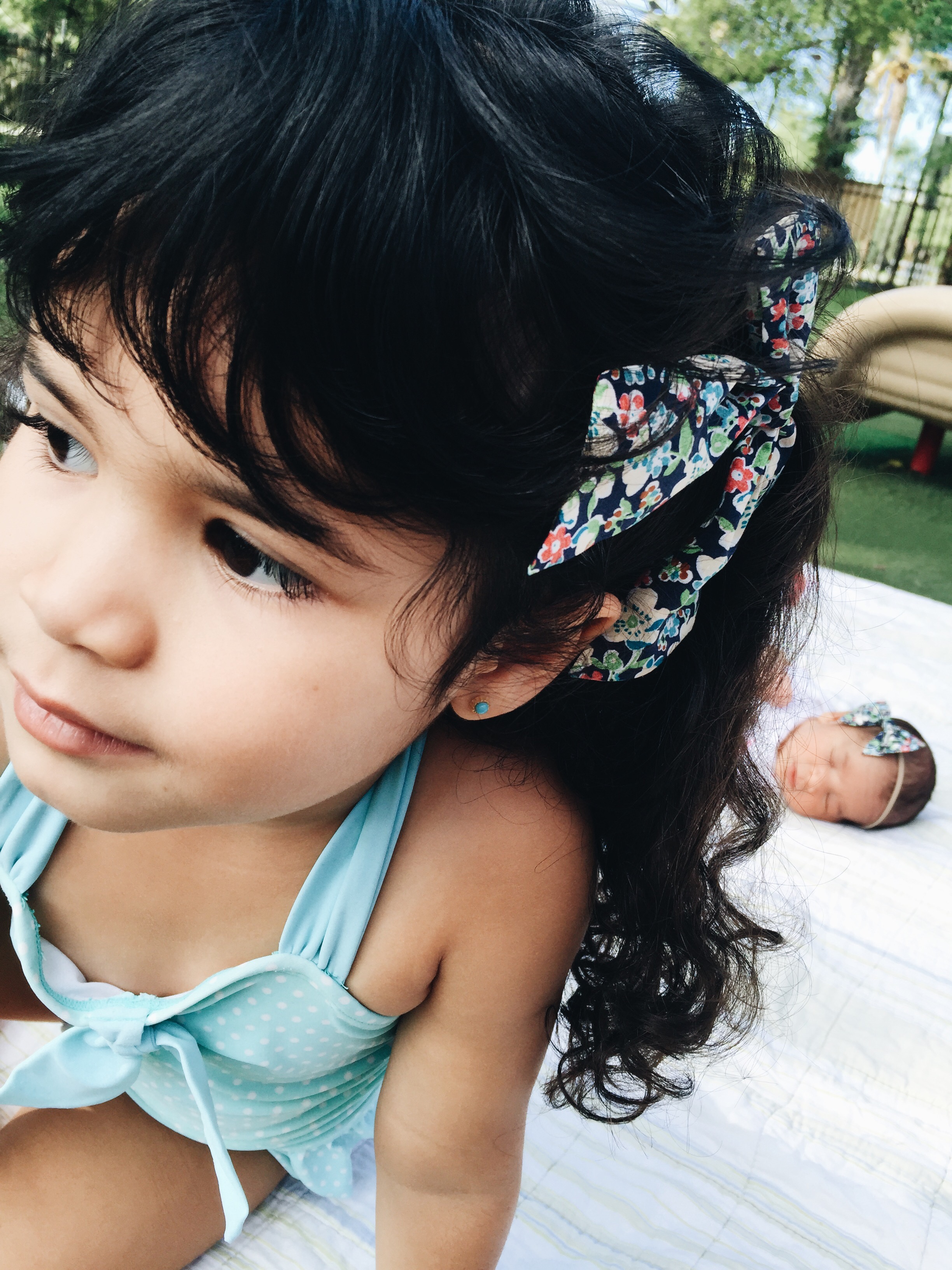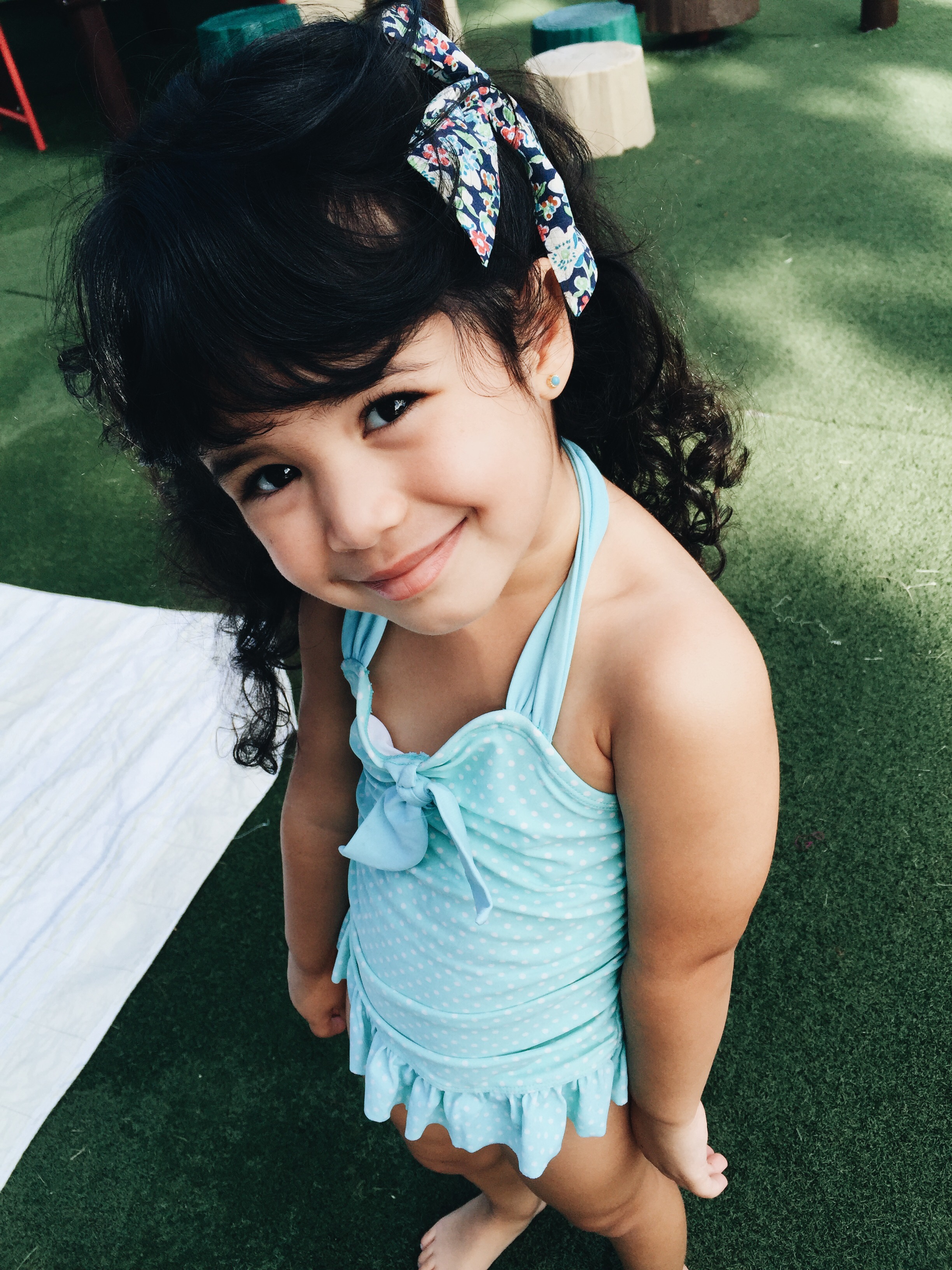 Also, I think Grace is going to be an amazing older sister. I don't know if it's the newness of it all but she's helpful and caring and goes out of her way to make sure her little sister is doing well. She even went as far as to offer to feed her. Bless her little heart.
These two make me so happy!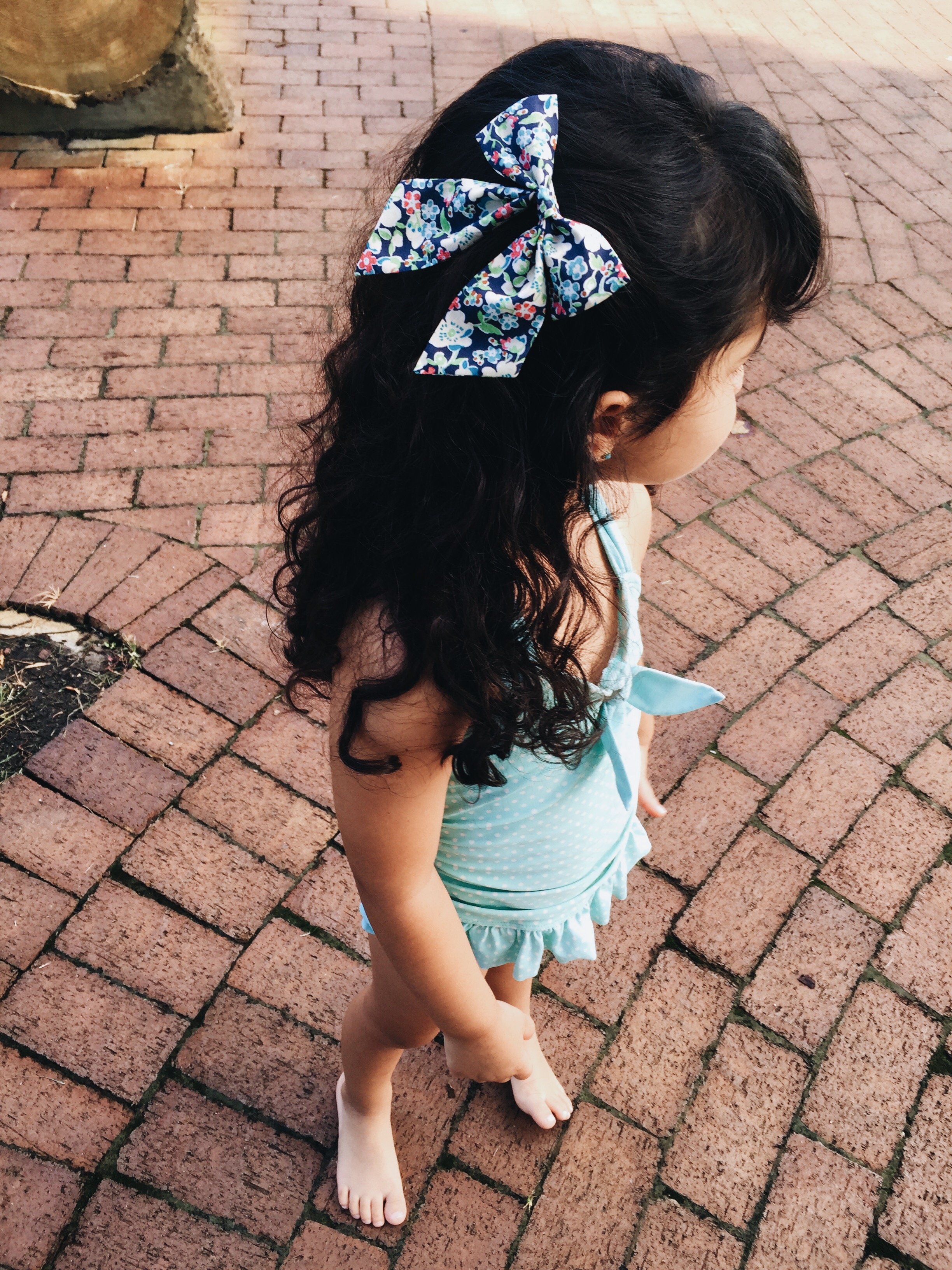 So here's to sisters, to Free Babes Handmade, and to bonds that start off with headbands and grow into beautiful lasting relationships!

---