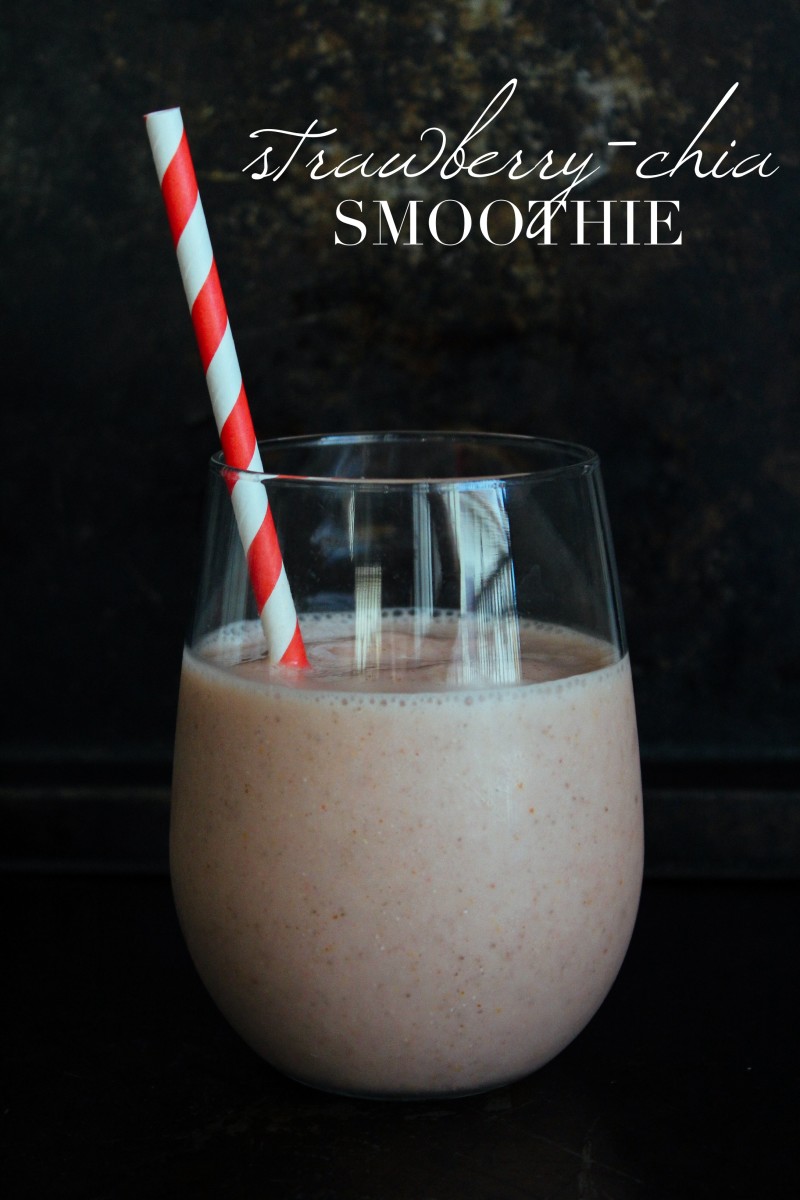 Ale and I have been on cloud nine the past few days enjoying every second with our kiddos.  We haven't slept [at all] and I have bags under my eyes… but we're in love. Ale's had some time off from work since Haddon joined us, and has helped pick up a lot of the housework that I tend to get bogged down with so that I can sneak in some extra cuddling time with our babes (he really is the best husband!)
Ale has been taking on most of the cooking.  He's working on kicking our family's bad eating habits and has been preparing the tastiest and most nutritious meals for all of us to enjoy. I wanted to share with you our favorite strawberry chia smoothie recipe that has been perfected by my sweet sweet husband. It's a simple and healthy smoothie that we make every time we want to reboot our digestive system and kick-start a healthy eating pattern.   Grace loves to gather all of the ingredients and push the button on the blender. She's such a great helper…  not to mention she loves how it tastes and drinks every last drop.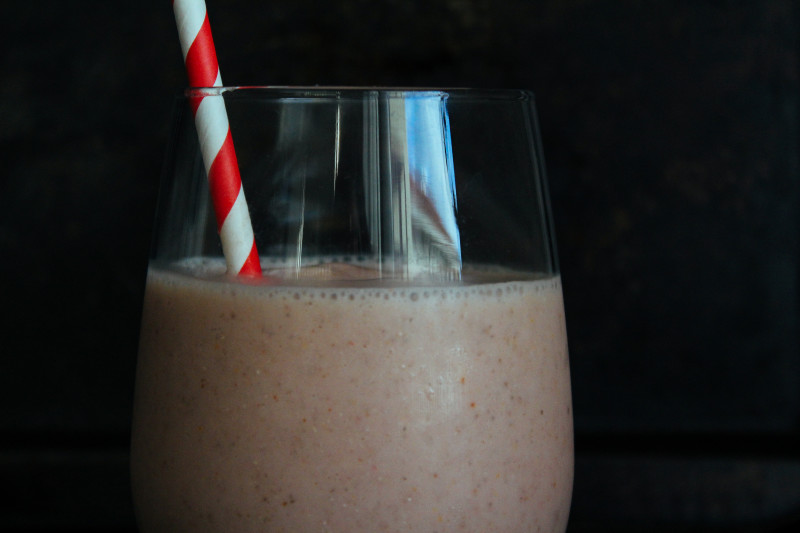 //Ingredients
2 organic bananas
1 cup of organic strawberries (about 8 large strawberries)
1 cup of freshly squeezed orange juice
½ cup of water
2 table spoons of organic Greek yogurt
½ tablespoon of chia seeds
½ tablespoon of flax seeds
½ cup of ice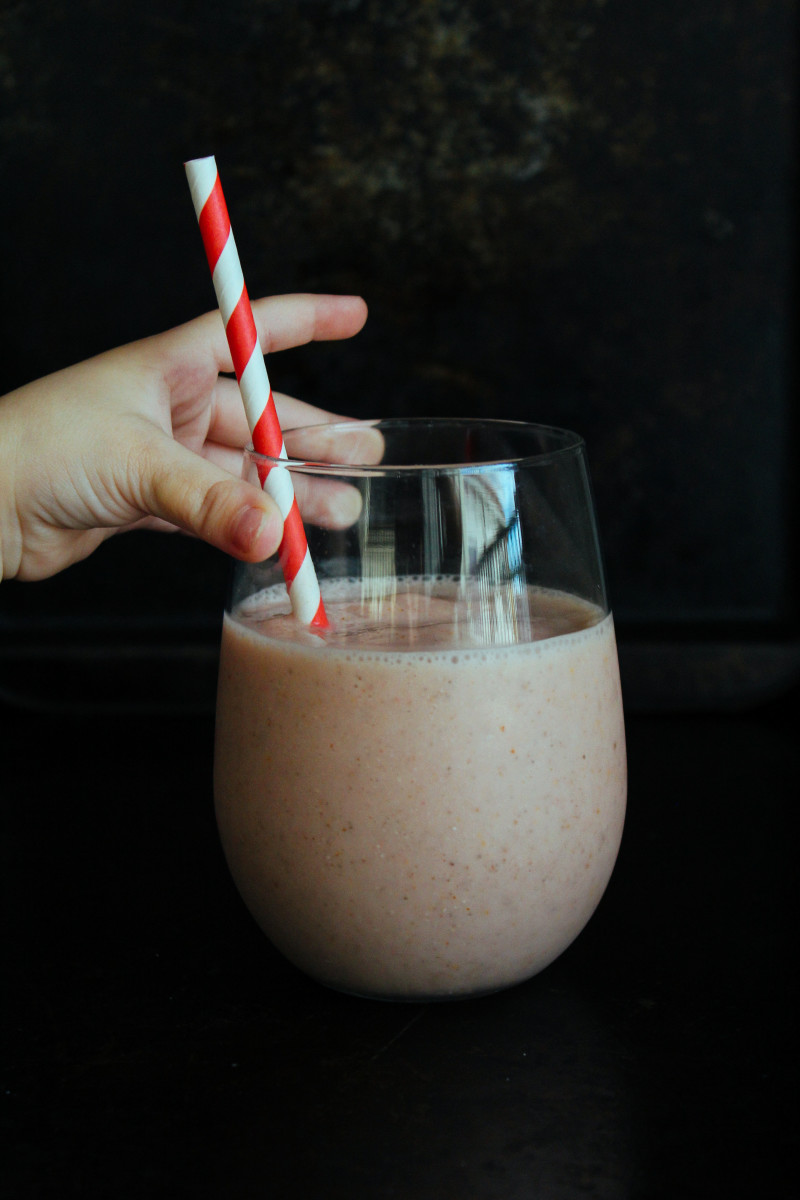 //Instructions
Add all of the ingredients to a powerful blender (we use a Vitamix) and blend until smooth.
It's so simple but it tastes amazing! Also the chia seeds and the flax seeds help regulate our digestive system and a glass of this in the morning keeps you going the whole day long.