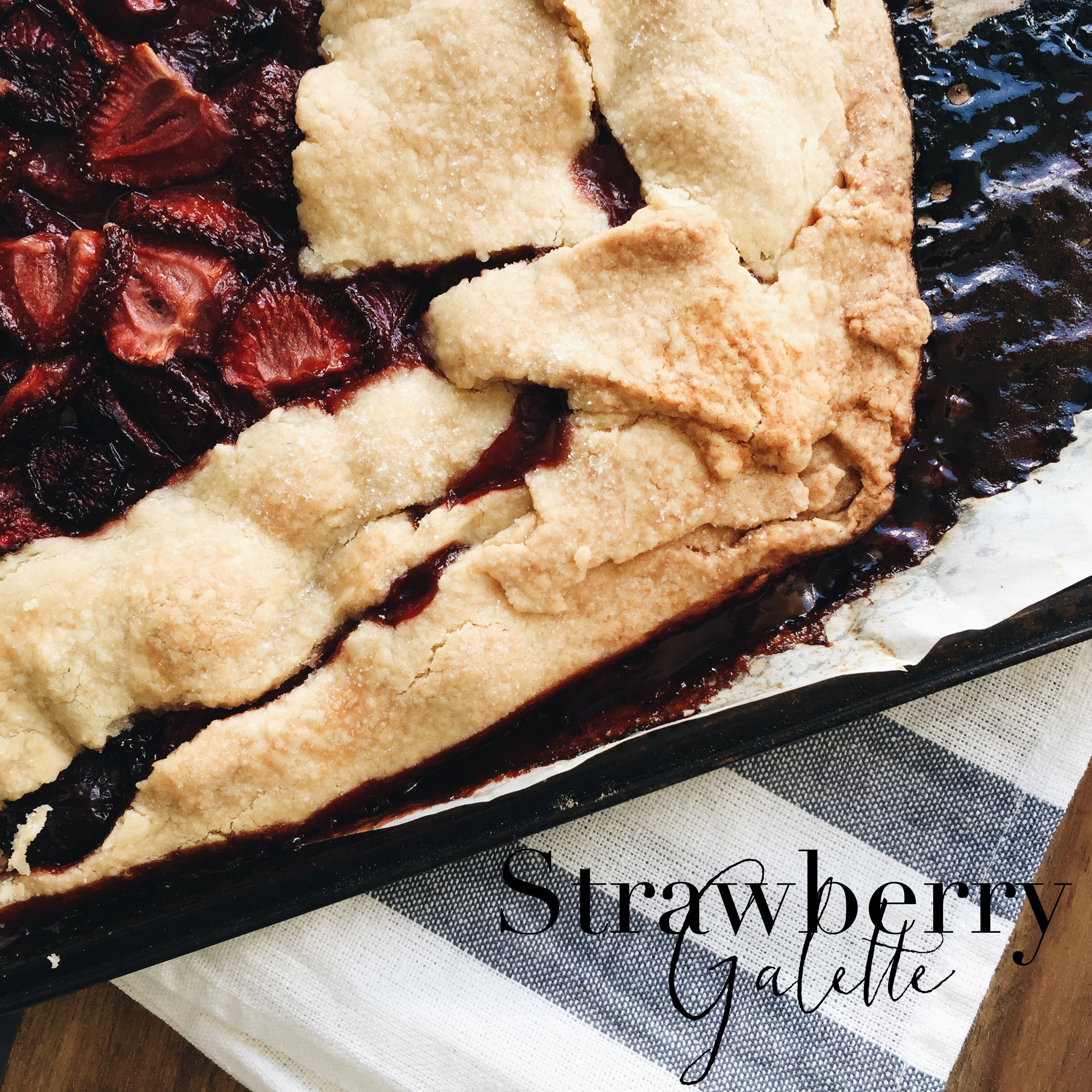 Last week Ale had a business trip that kept us from seeing each other for about three days.  It kind of sucked so in order to cheer myself up, I resulted to baking a dessert. I kind of hate it when he's gone but if this amazing strawberry galette is the result of him being away… I'll deal!
The desert itself is super easy and the filling can be made with whatever seasonal fruits are available.  I can't wait to make it with figs, goat cheese and balsamic in the fall and maybe apples for Christmas.
Dough 
1 cup (8oz) Grass fed butter (really cold)
2 cups flour (and a little extra for dusting the workspace and the roller)
1/4 cup sugar
Pinch of salt
1/3 cup of super cold water
Filling
2 cups of sliced Berries (or whatever fruit you have available)
4 tablespoons of sugar (or more if you like it really sweet)
2 tablespoons of melted butter
Directions
Whisk flour, sugar, and salt in a medium bowl. Add butter and rub in with your fingertips until mixture resembles a coarse meal. (A good trick is to put some of the dough in-between your hands and rub your hands together back and forth… it really works!) Add ice water. Work mixture with your fingertips until dough comes together in moist clumps, adding more water by tablespoonfuls if too dry to form a ball. (Dough should be on the drier side). Form the dough into a disk and roll out on parchment paper big enough to cover an entire sheet pan.
Place the rolled dough in the fridge for at least 3 hours
In a large bowl, mix the berries, sugar and butter and spread them in the center of the chilled dough. Fold the edges in and sprinkle some sugar over the top of the dough.
Bake at 350 degrees for 35 minutes until golden brow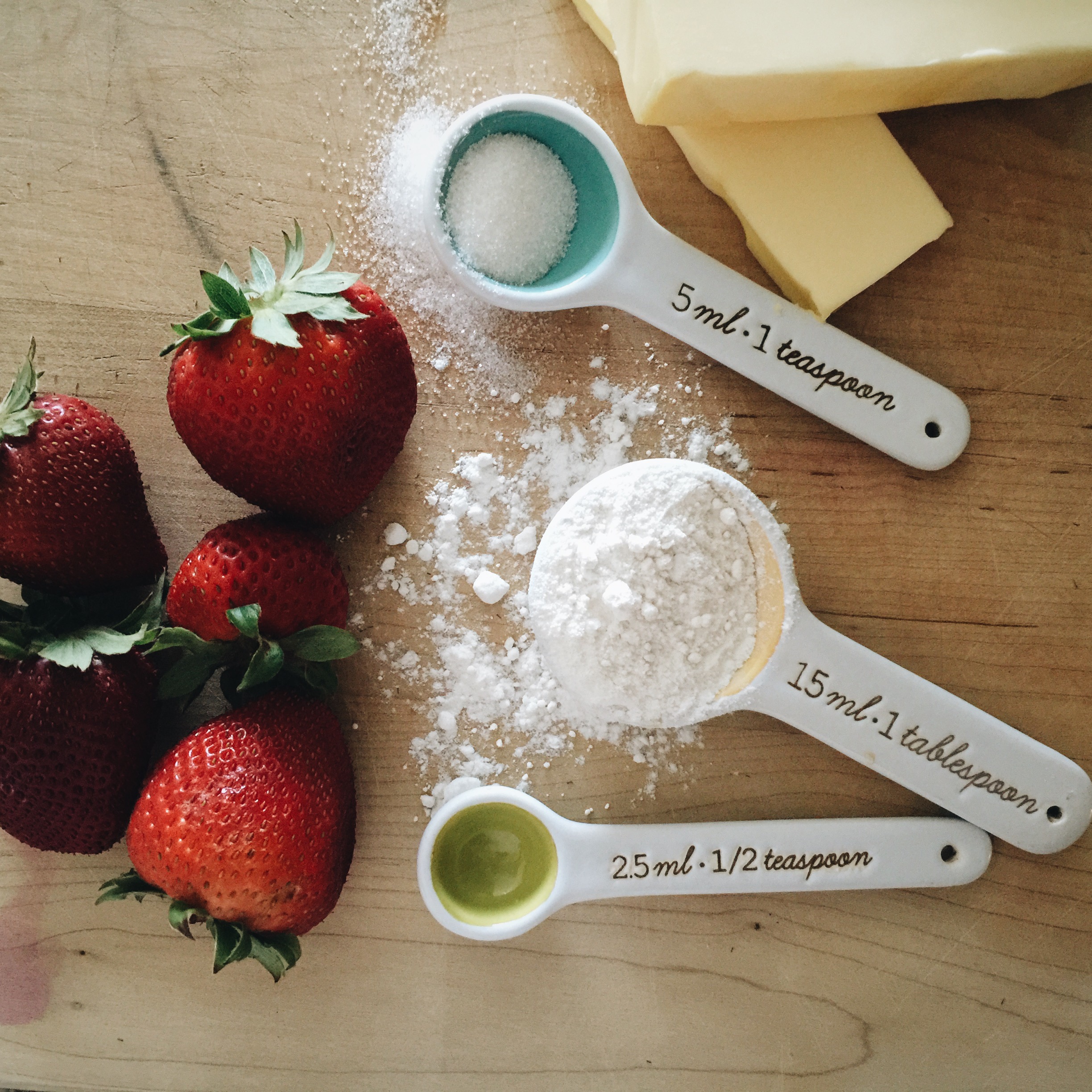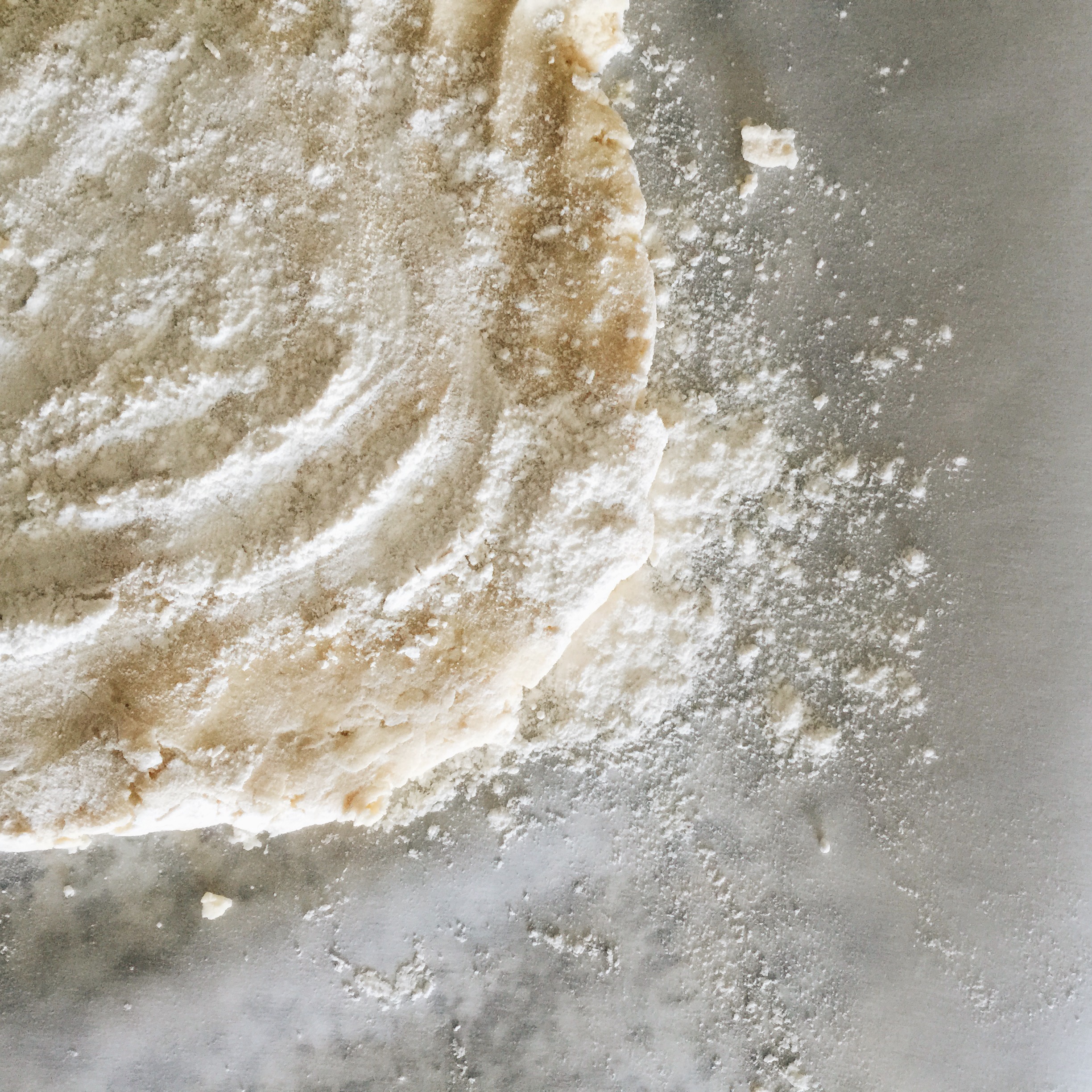 This strawberry galette recipe is also really "mom" friendly because you can make the dough (which doesn't take much time at all), then tend to the kids (or do the laundry, mop, dust, clean the bathroom, vacuum, take a shower) and then… fill it an bake it.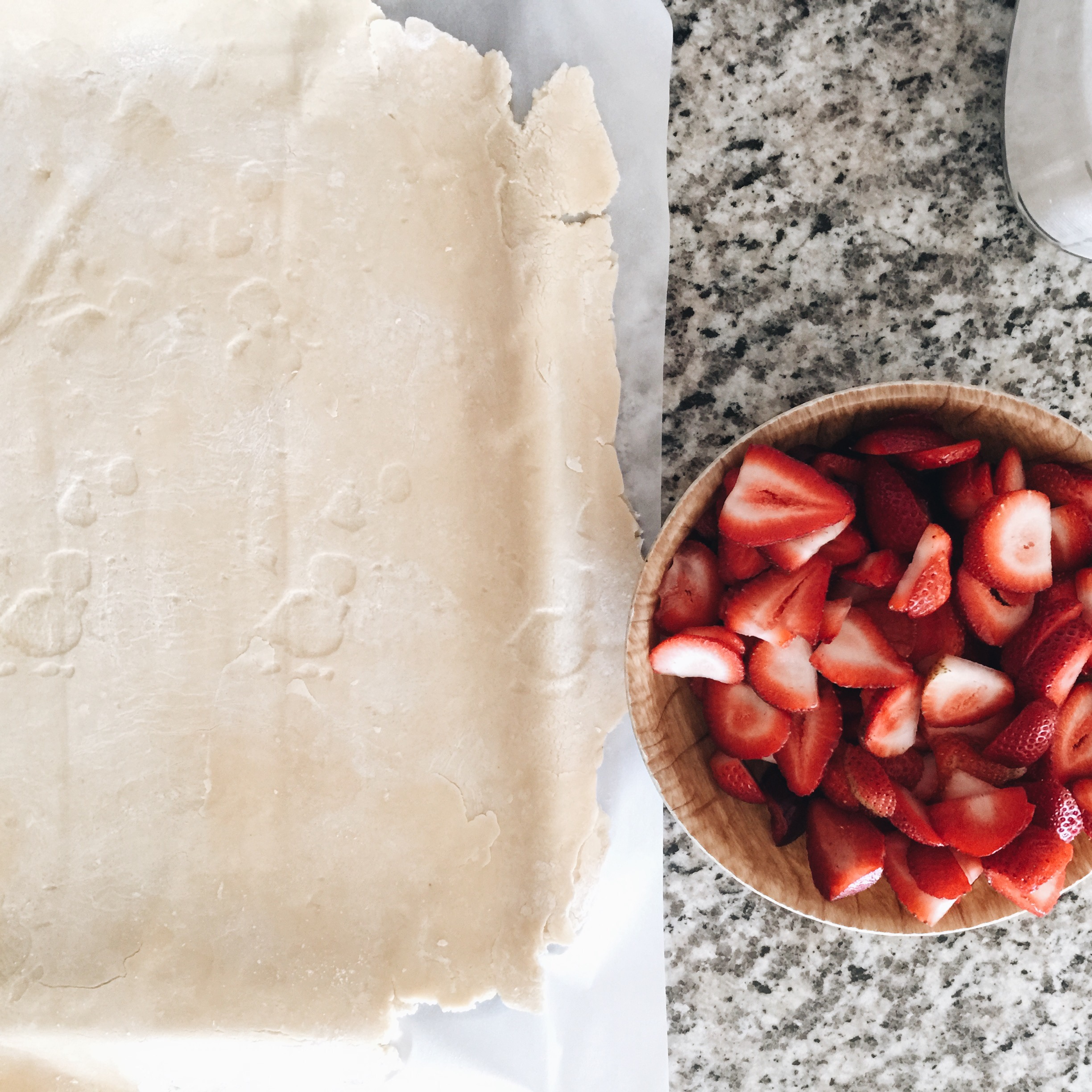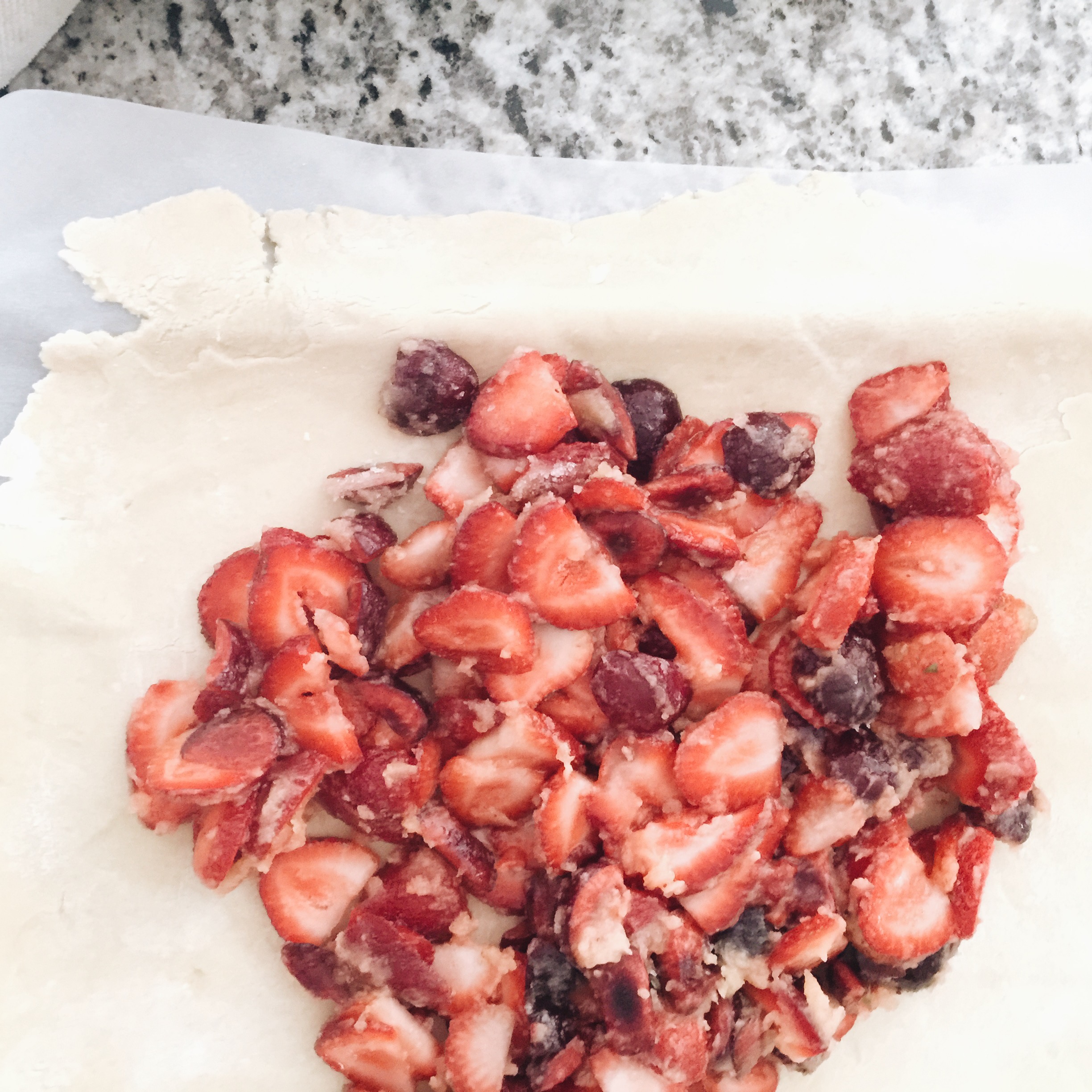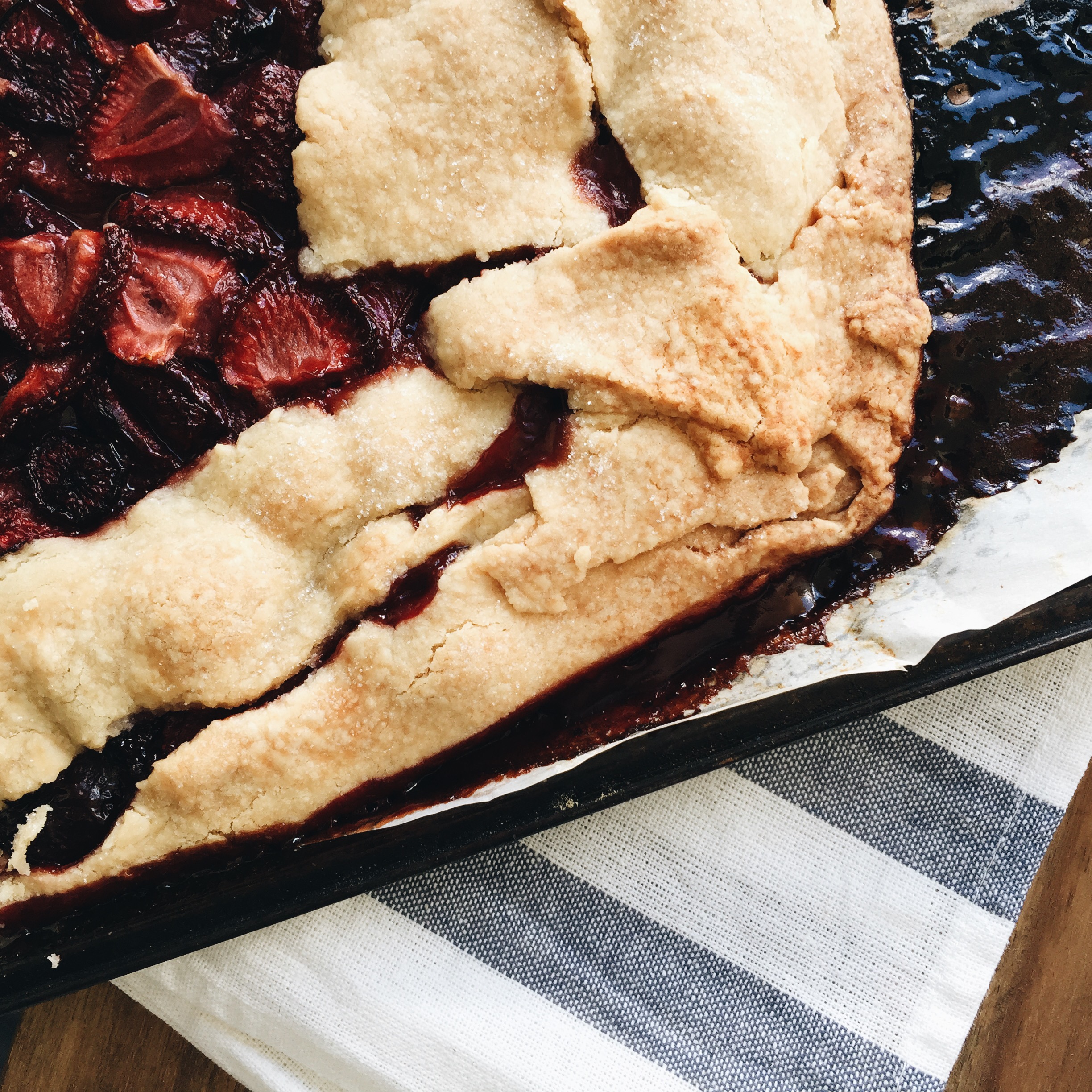 // original recipe here
linking up here