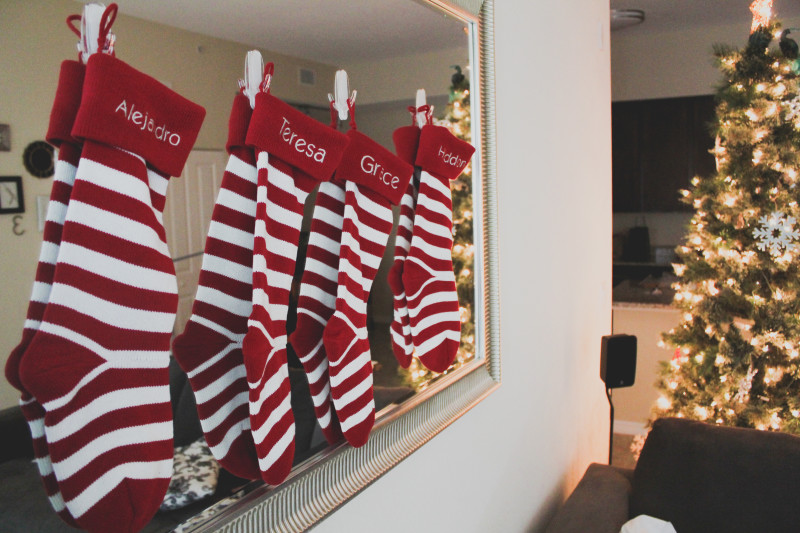 One of the things that bring Ale and I so much joy around the holidays, is reminiscing about family traditions that we've shared growing up.  I have sweet memories of my mom and I drinking hot chocolate, listening to Christmas music and getting tangled up in the twinkling lights. Ale's parents always bought a real tree and made it a family tradition to go down to their nearest home-depot to pick out the perfect tree for their home.  They also enjoy opening their gifts at 11:59 pm Christmas eve and having a traditional pork feast.
Over the years, we've made it a point to come up with little traditions of our own to pass down to our little ones.  Ale and I spend the entire year scoping out for the perfect ornament that best represents that year, and since 2007 we've managed to hang a special ornament on our tree.
This year, we've added a new tradition to our home. STOCKINGS! I've always wanted us to stuff stockings for Christmas but it never seemed like it was the right timing.  This year, our friends at Stuck on You read my mind and sent us the perfect Christmas stockings for our family.  They were so thoughtful and sent us a personalized knit stocking for each member of our family.  The best part about it, was that they were thoughtful enough to send us a stocking for Haddon.  It was such a sweet way to welcome a new babe into our family traditions and it has been so nice talking to Grace about giving and sharing with others, especially with our family members.   We're looking forward to keeping this tradition up for a long time coming and who knows how many stocking we'll collect in the next few years ;0)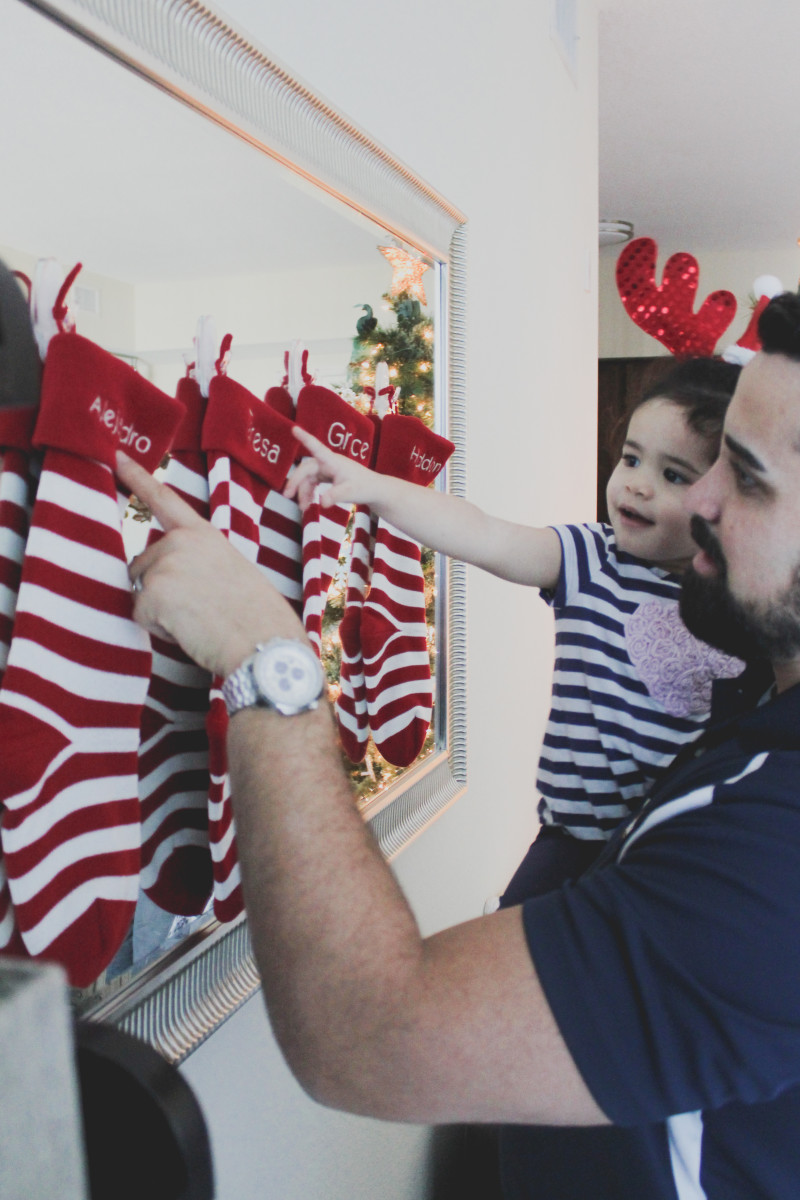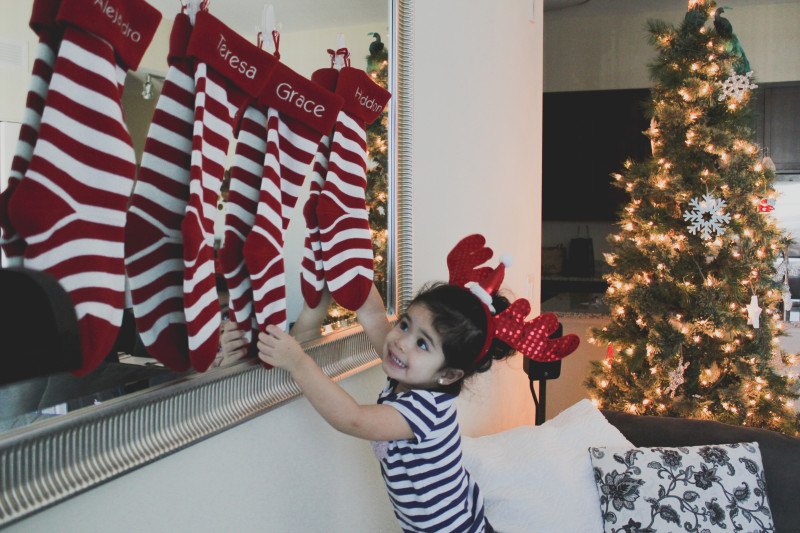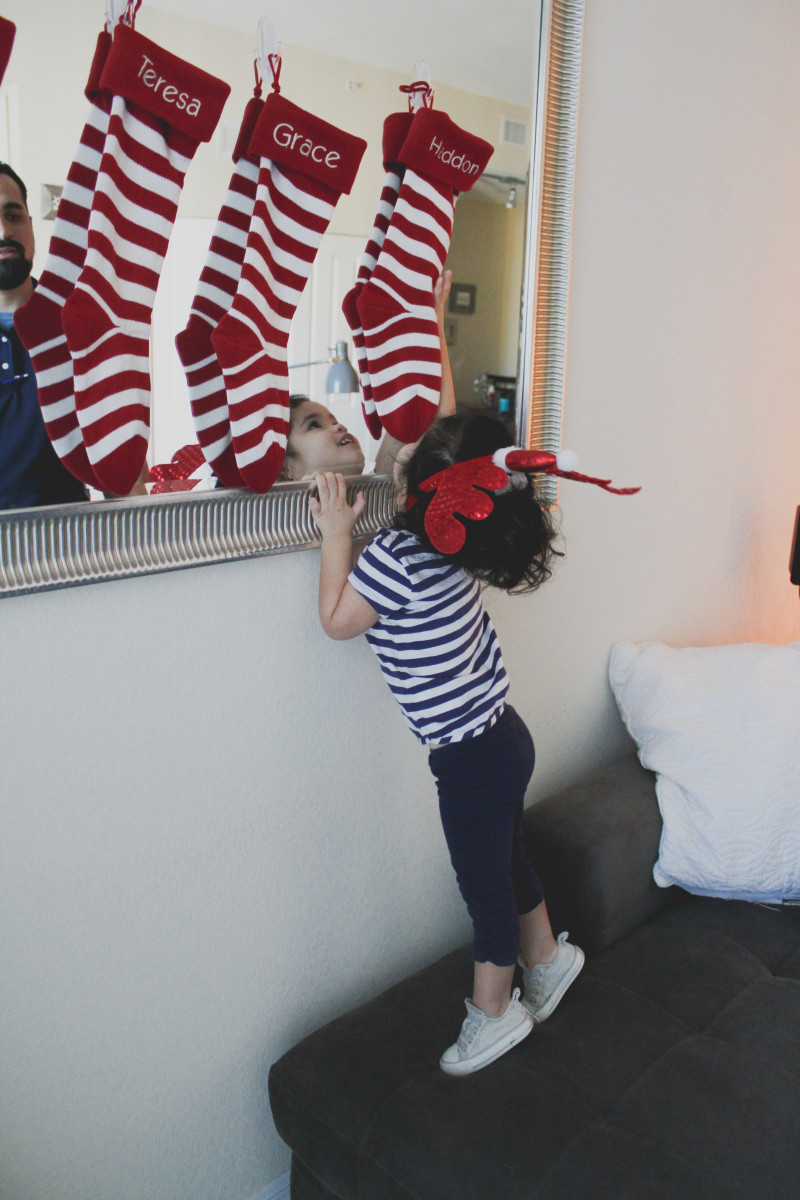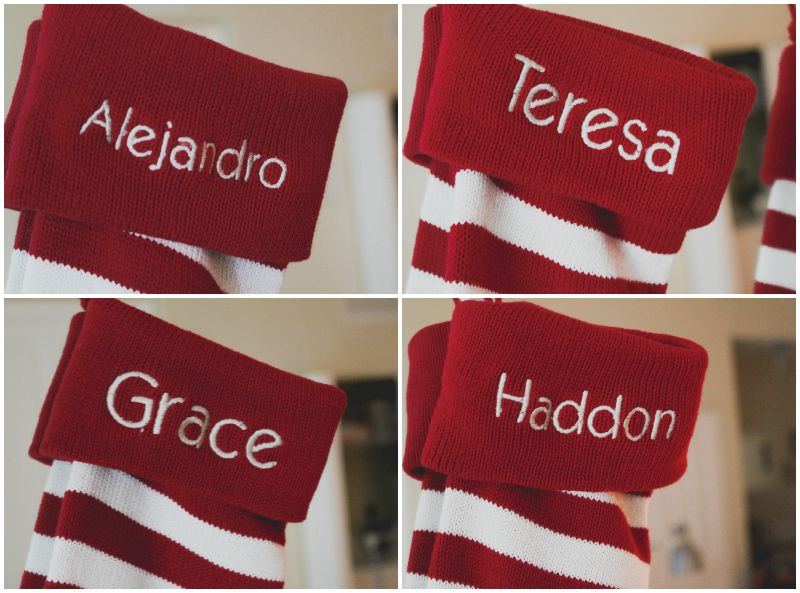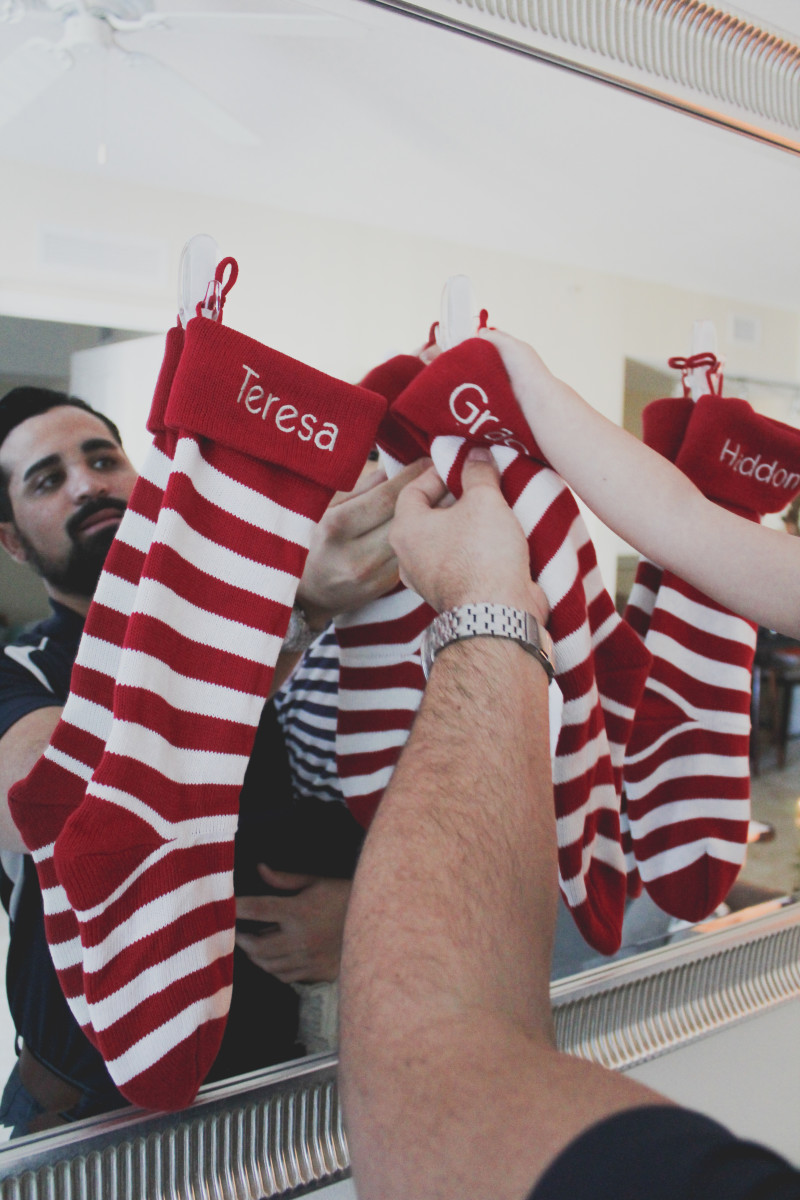 We hope that you all have a wonderful time decorating your homes this year and if you have any family traditions I'd love to hear about them!
Merry Christmas my dear friends!
//I was very surprised and happy with the quality of the stockings and they are so pretty!! The knitting is well made and looks like it's going to last us for a long time…. AND they're currently on sale here!!!//