CUCUMBER SUSHI WITH DAD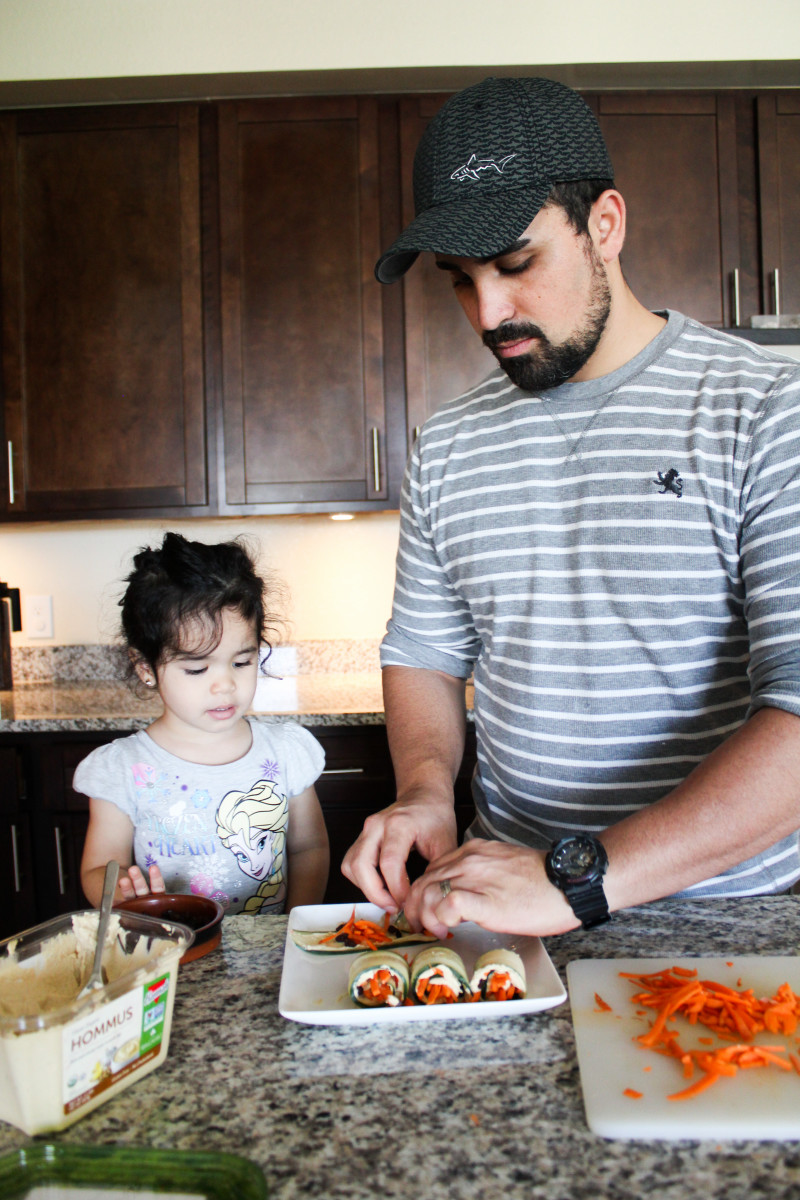 We always try to involve Grace in our everyday activities.  When possible, we let her help us in the kitchen and when I'm cleaning, I make sure she's right next to me helping me get rid of our dust bunnies. We always try to expose her to our house tasks (chores) and teach her the importance of taking care of ourselves, our home and each other. My hope is that she'll pick up our good habits and one day say to me "hang out today momma, I got the dishes!"
Too much?
Last week, we were watching Mickey Mouse Clubhouse re-reuns when one of the that's so fresh episodes came on.  Without missing a beat, Ale remembered that we had all of the ingredients to make the cucumber sushi roll-ups and he jumped on the opportunity to cook with Grace.
If cooking with your kiddos is your jam, here's a quick and easy recipe you can work on together.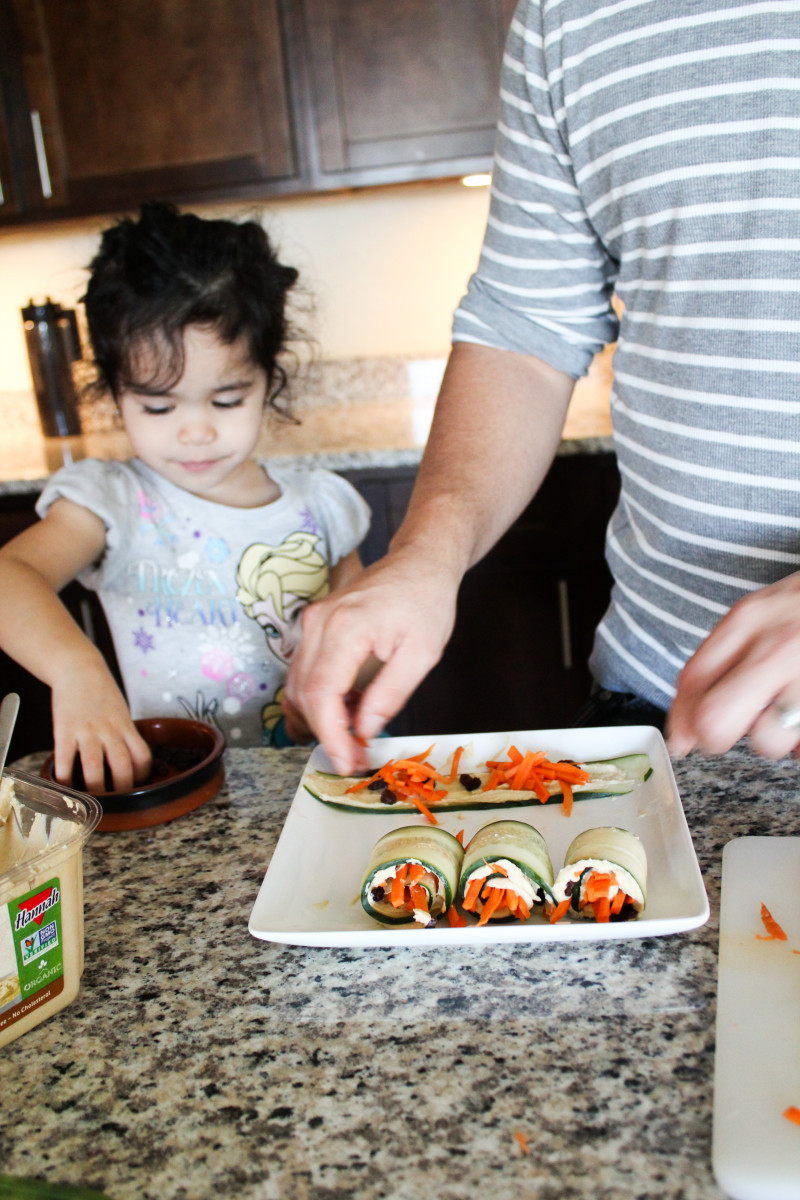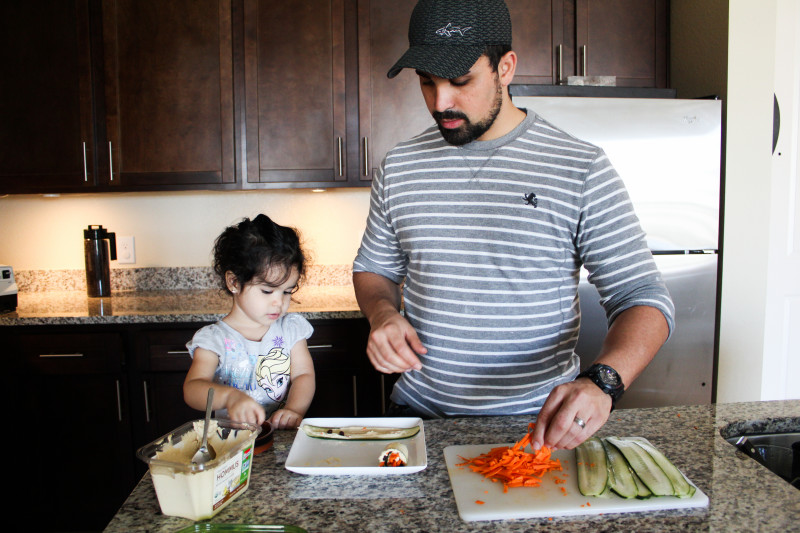 // Ingredients
1 Cucumber
¼ Cup shredded carrot
½ Cup hummus
¼ Cup raisins
// Directions
Start by slicing the cucumber to make long strips (we used a mandolin… watch out for fingers) Spread a spoonful of humus on each cucumber slice, top with shredded carrot on one end and add a few raisins along the cucumber slice. Roll the cucumber carefully and enjoy!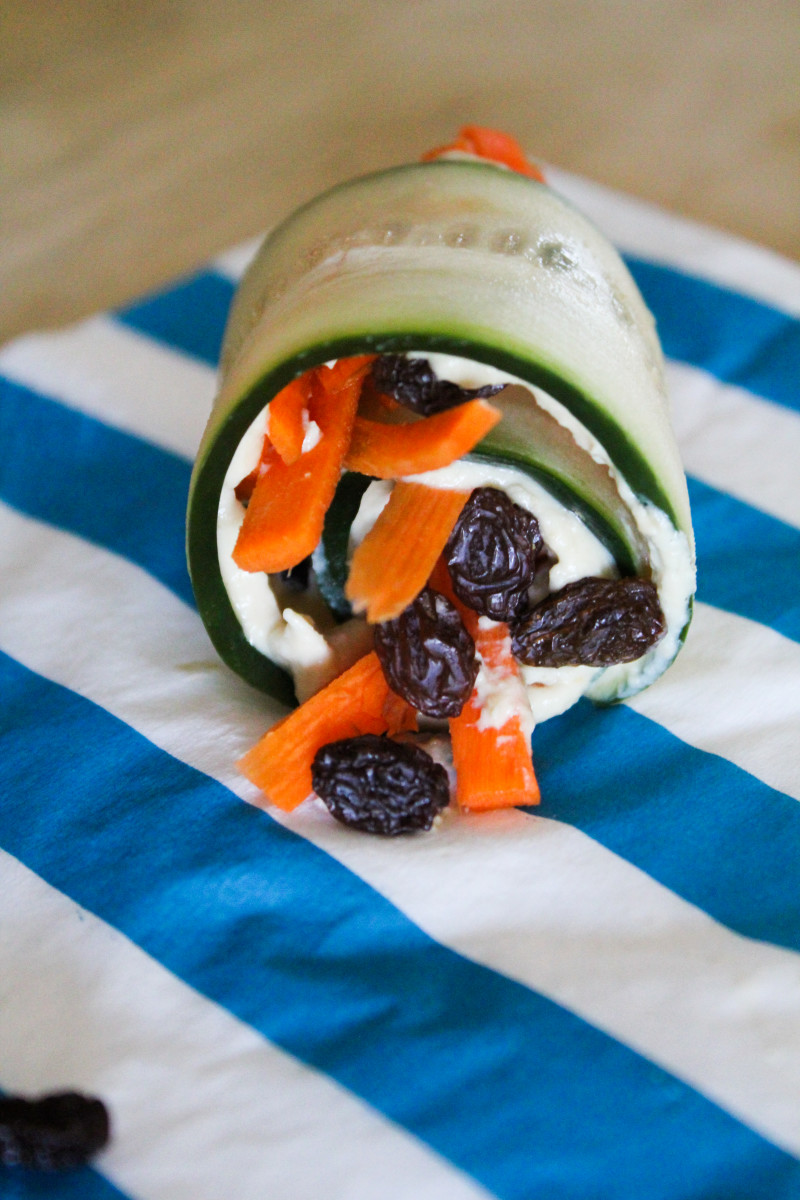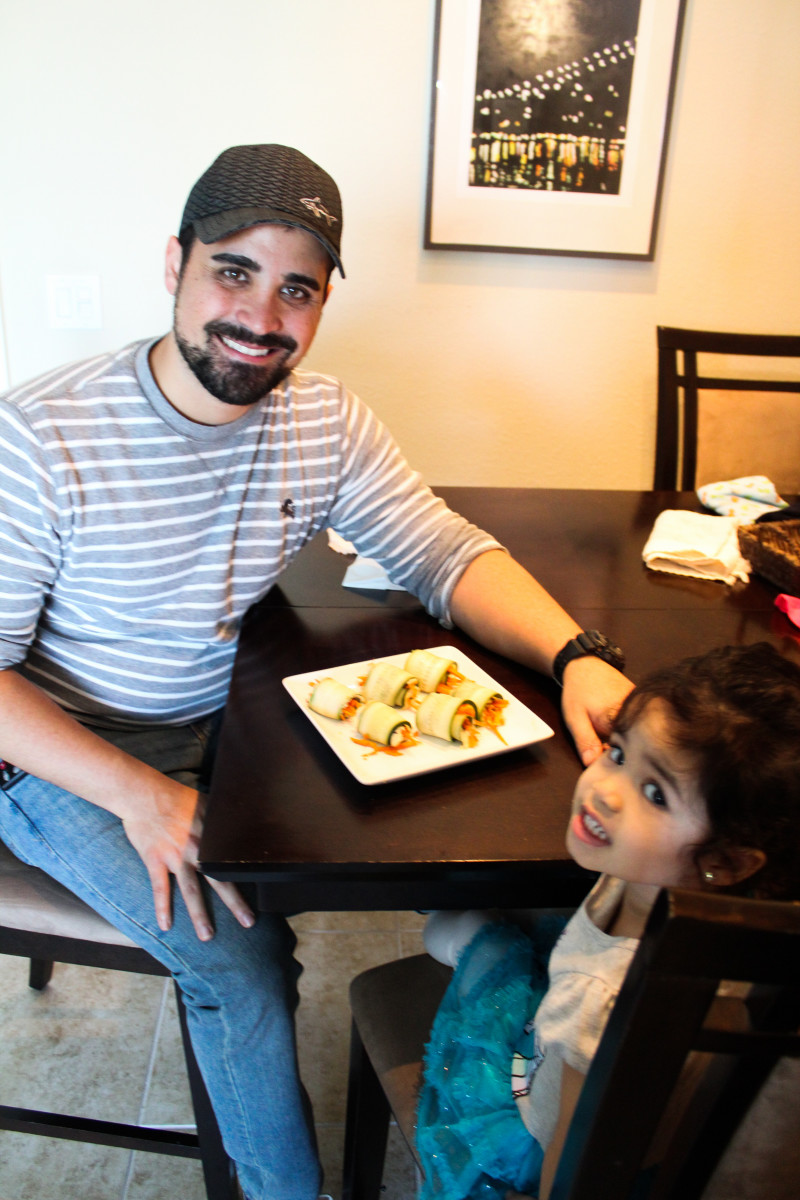 These two are so cute and I love them so stinking much! Watching them work together just makes my heart so happy!
////linking up with Andrea
---