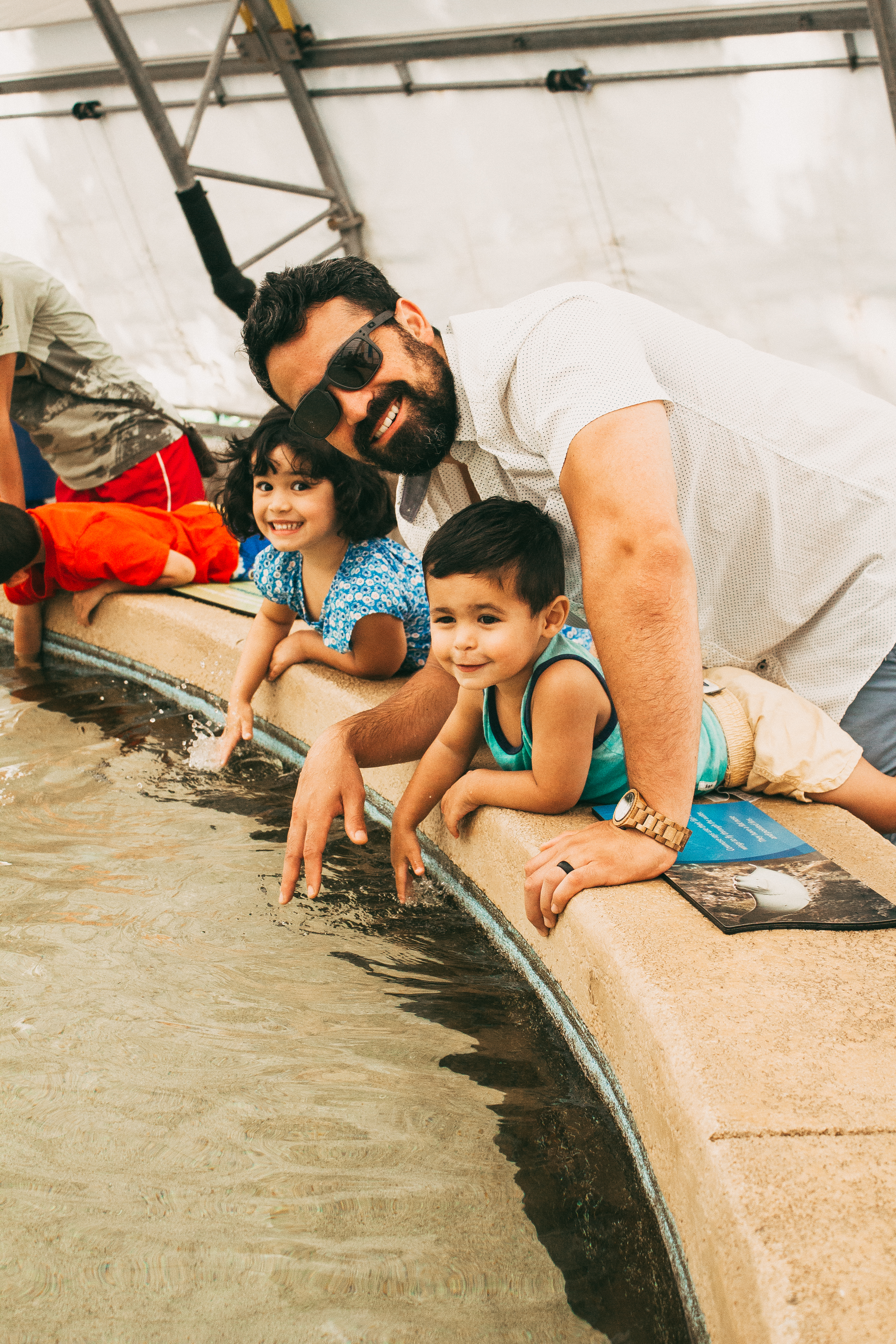 Last weekend, we packed our bags and headed to Omaha Henry Doorly Zoo! We have been there before a few times, but we've never experienced their Stingray Beach. The Stingray Beach is a zoo attraction that is only set up during the summertime and they give the guests and opportunity get up close to the stingrays, pet them, and even feed them. This was our first time there and we were beyond excited.
It took us a little while to figure out exactly how to hold our hands palm down to pet the stingrays, but once we all figured it out, we just couldn't stop. My favorite part was Haddon's face after he touch the stingrays. He would let out a loud squeal of excitement and pride. There are a few other attractions open during the summer, like a massive splash pad, but we will have to come back and try that on a different day.
The kids arms weren't long enough to reach the rays, so we ended up laying them flat on the ledge. It seemed like a good idea until they stood up and we all realized that they were soaked. As most family affairs go, it's all fun and games until someone has fish water all over them…
I can't get over how much fun this was. The kids are still talking about it and we're planning our next stingray visit very soon.