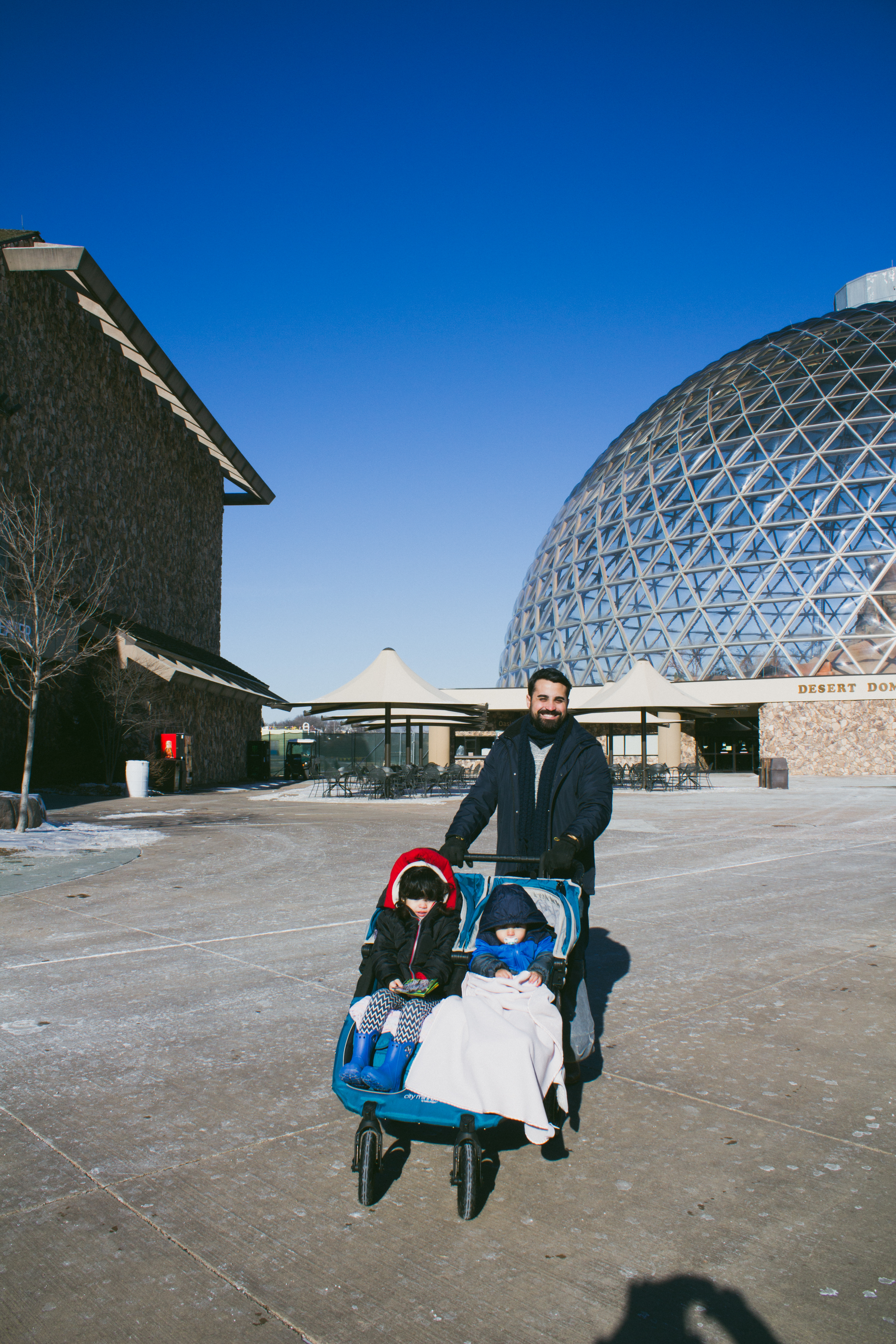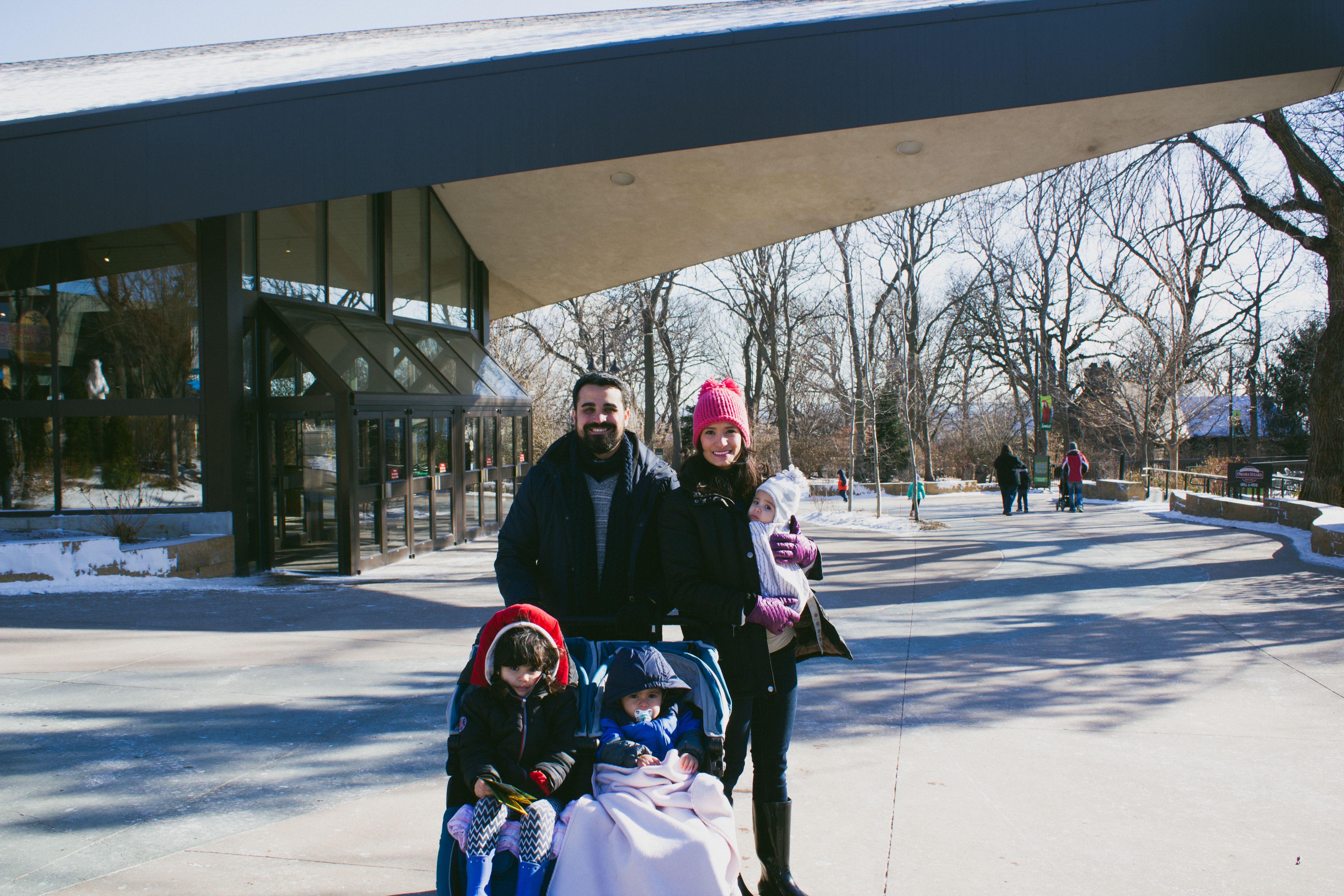 Last week we had a chance to visit Henry Doorly Zoo for the first time. We have been looking for different activities to try during the winter here in Omaha, NE and a few friends suggested the zoo! It sounded a little crazy to me given that most exhibits are outdoors, but the zoo is open year round and a lot of them were moved indoors. We packed up our blankets, gloves, hoodies and snacks and spent the day exploring in the snowy zoo!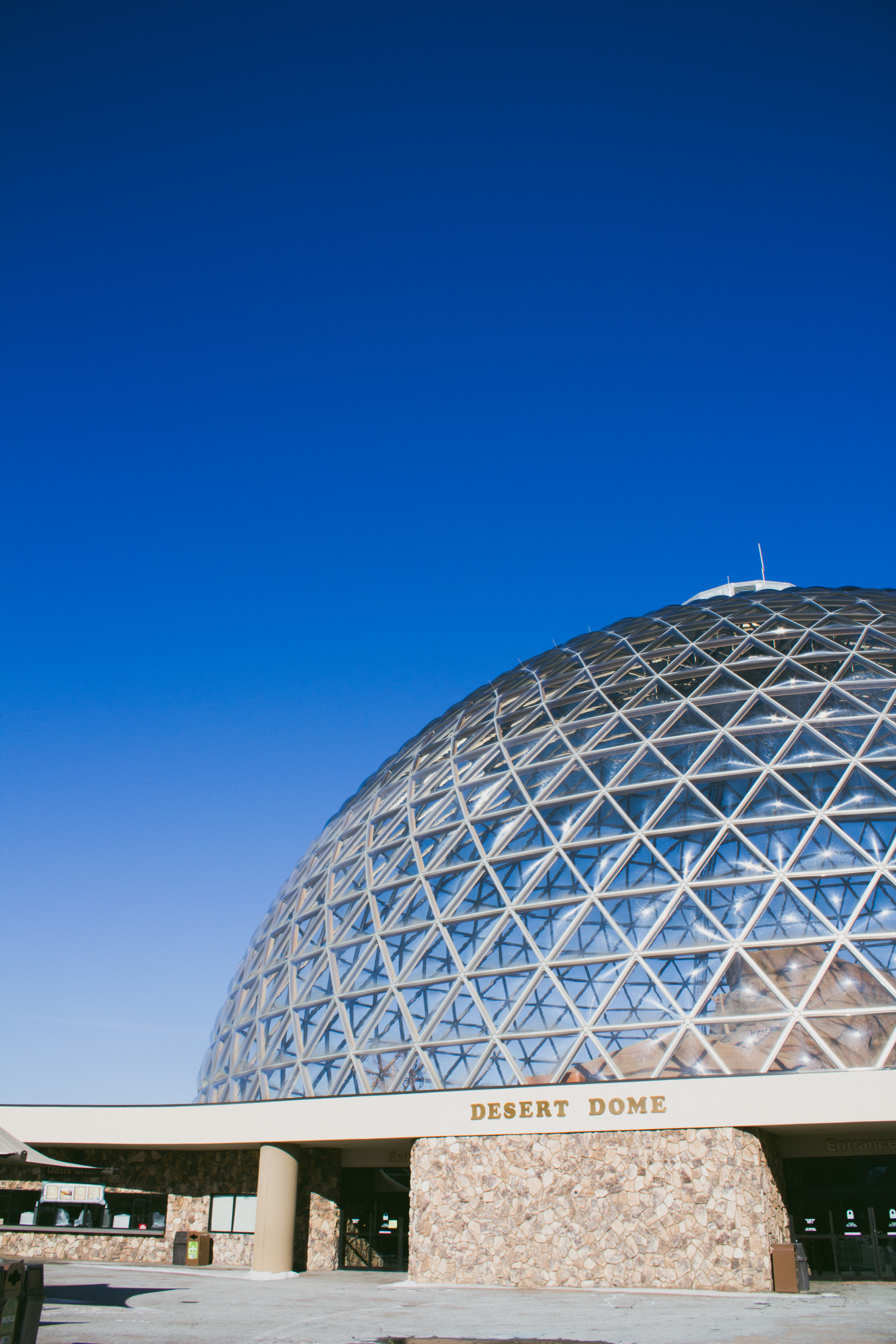 So, the zoo has 7 acres of indoor exhibits and this desert dome is the world largest indoor dessert where we learned about the Australian desserts, African desserts and the Sonoran dessert in North American.  It may not mean much you many of you, but Haddon is really into the Lion Guard and it was so cool to see animals that he has been learning about.  Alex and I really tried to give the kids some freedom in here and let them explore but it was so sweet to have them run back to us when something looked slightly dangerous.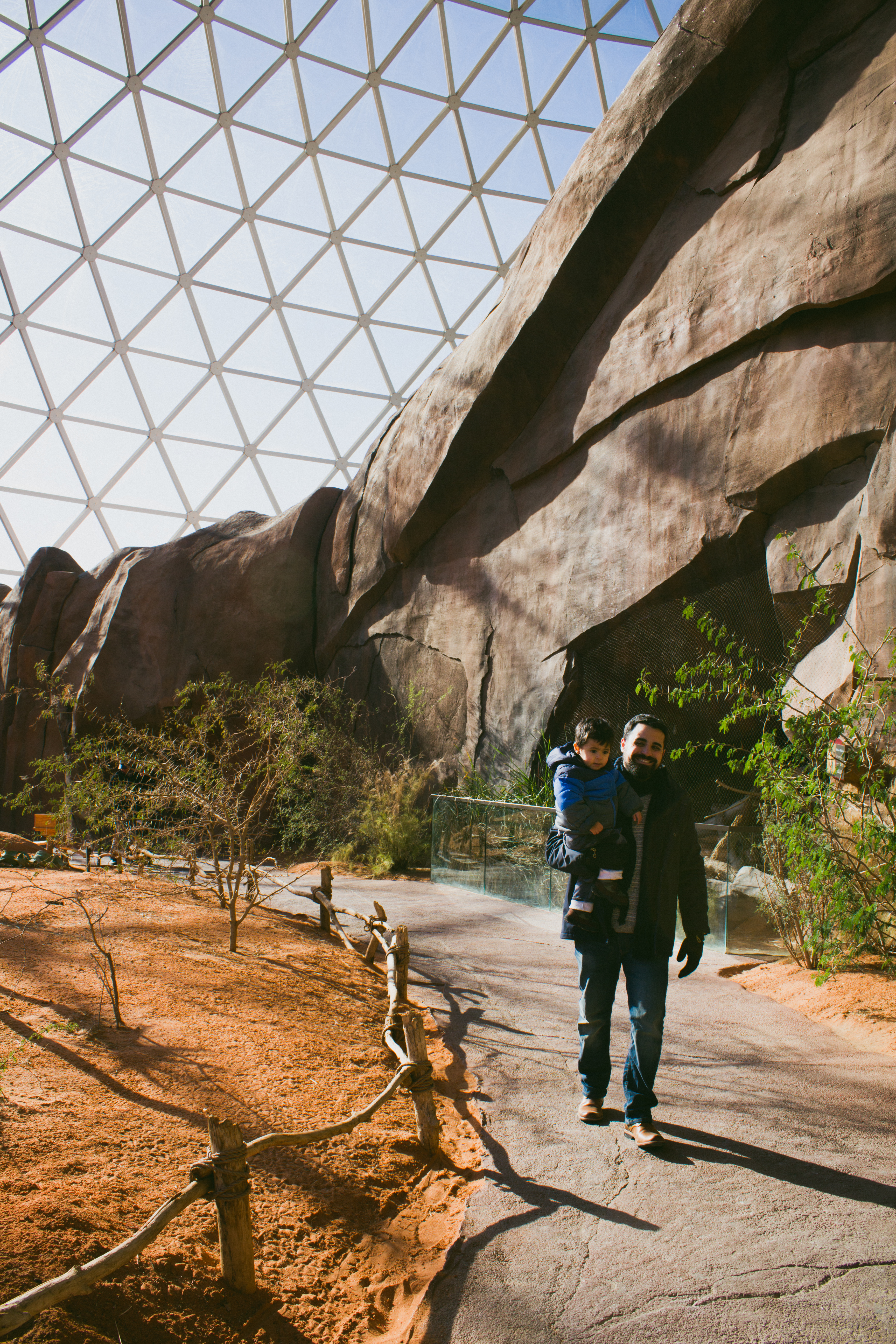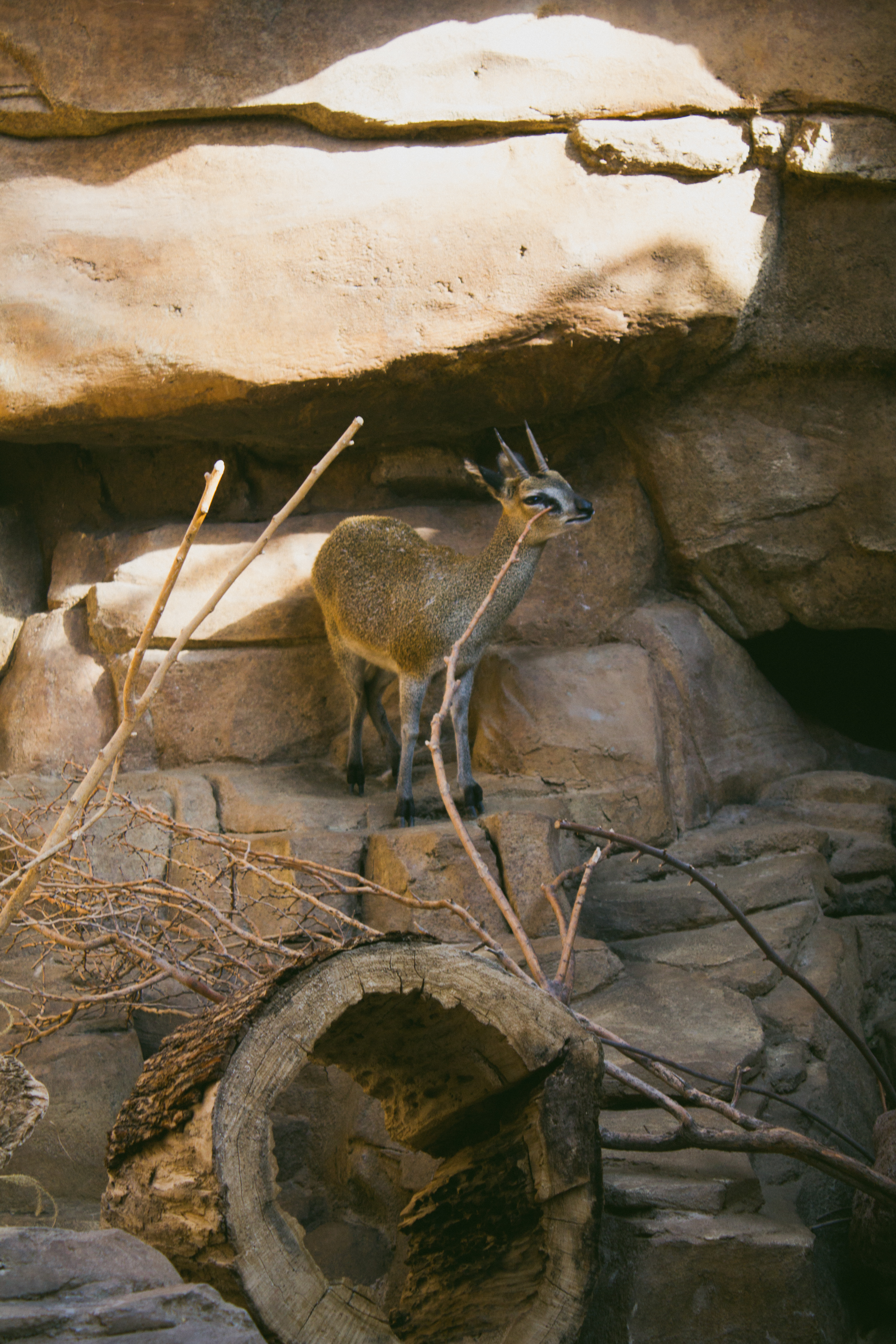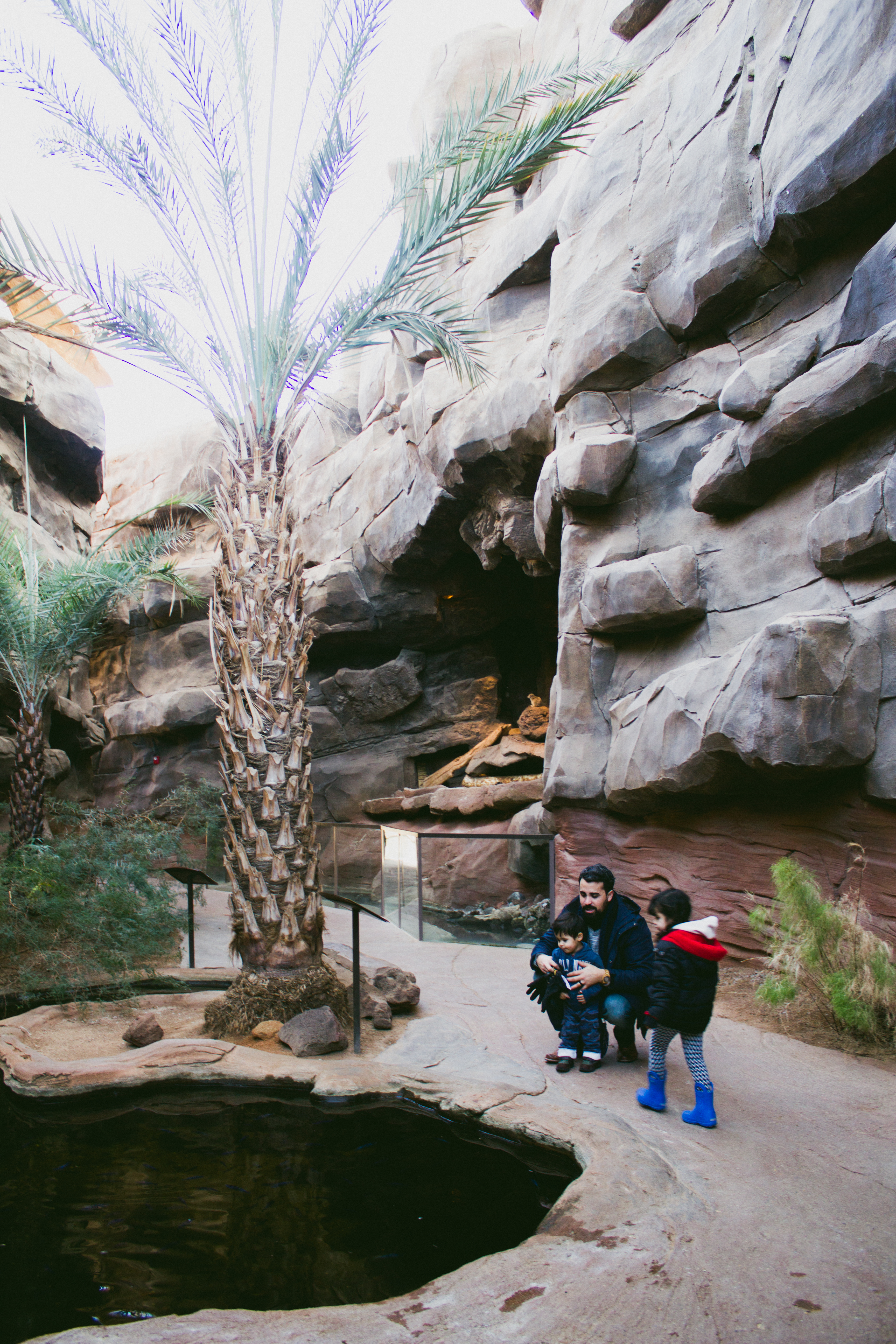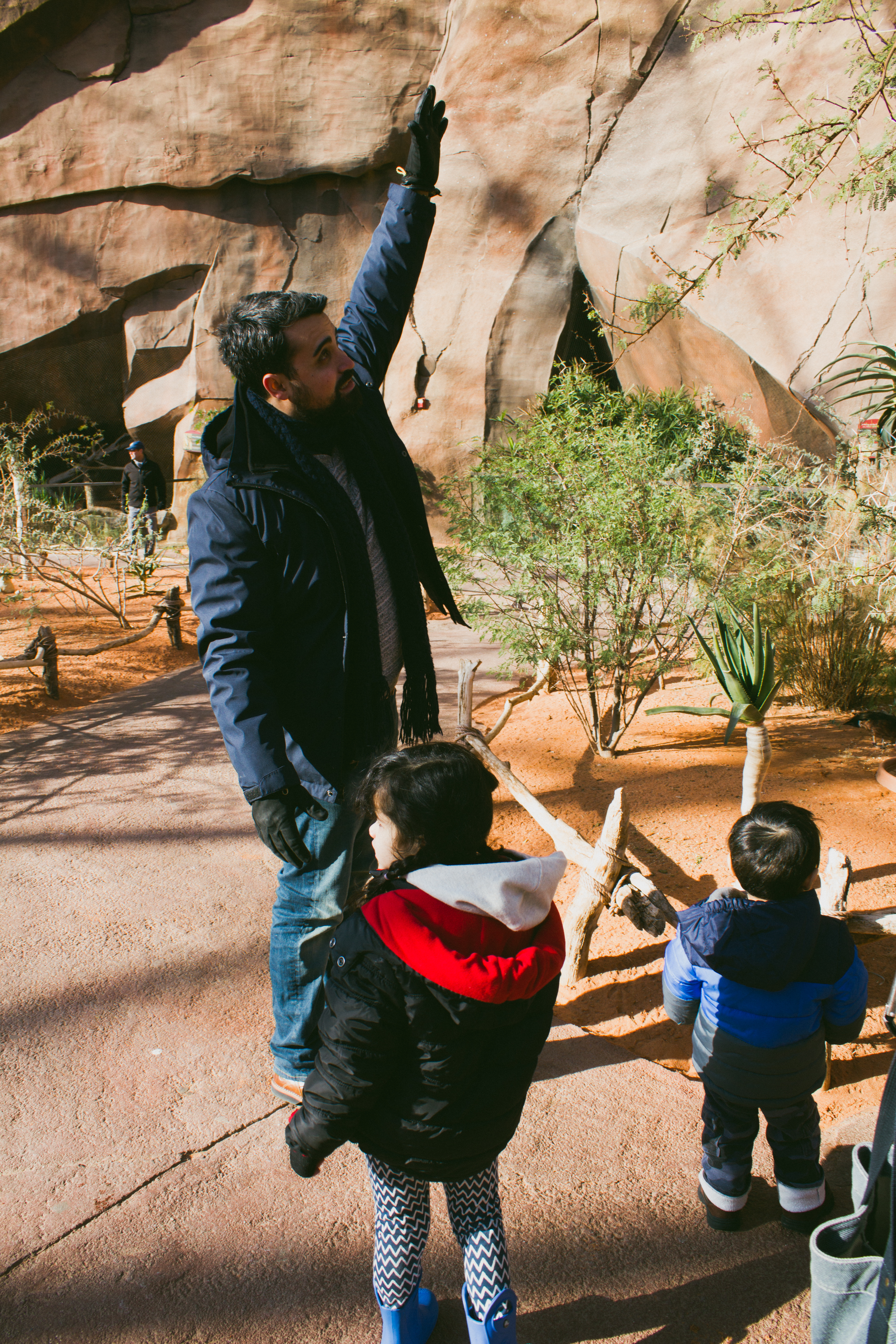 Alex is so good with teaching our kids about our world, it makes my mama heart so happy.  He was totally geeking over this exhibit and would stop and pick the kids up so they wouldn't miss a thing as well as explain to them what they were looking at.  Grace had a lot of questions about the smell and Haddon really wanted to play in the sand but they both got a kick out of the Kingdom of the night exhibit where they let you see the animals in their normal habitat. They also had caves and bats which were really cool.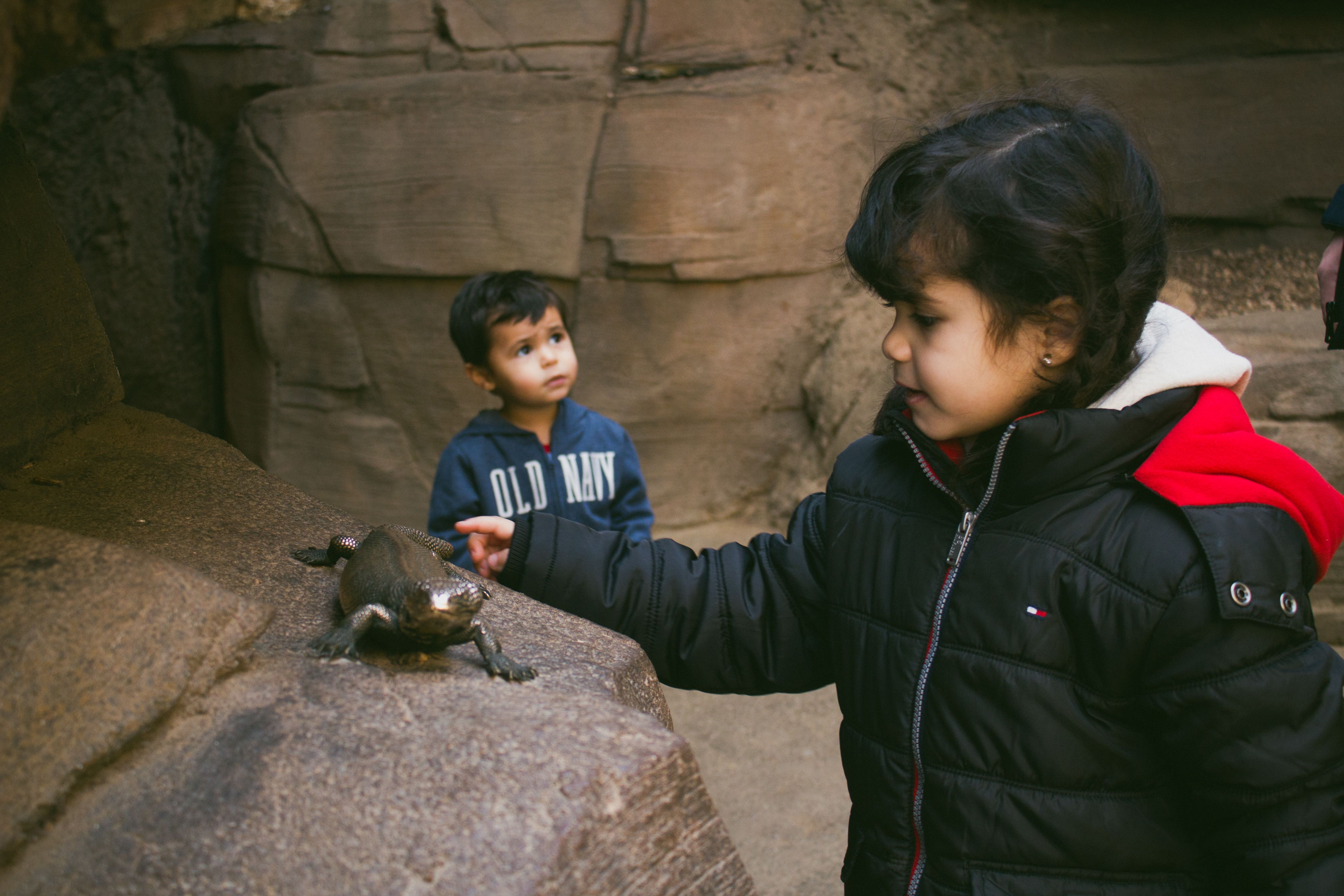 These golden lizards really gave us all a good scare.  Haddon was still unsure of whether he wanted to touch it or not and after a lot of convincing, Grace touched it's tail 🙂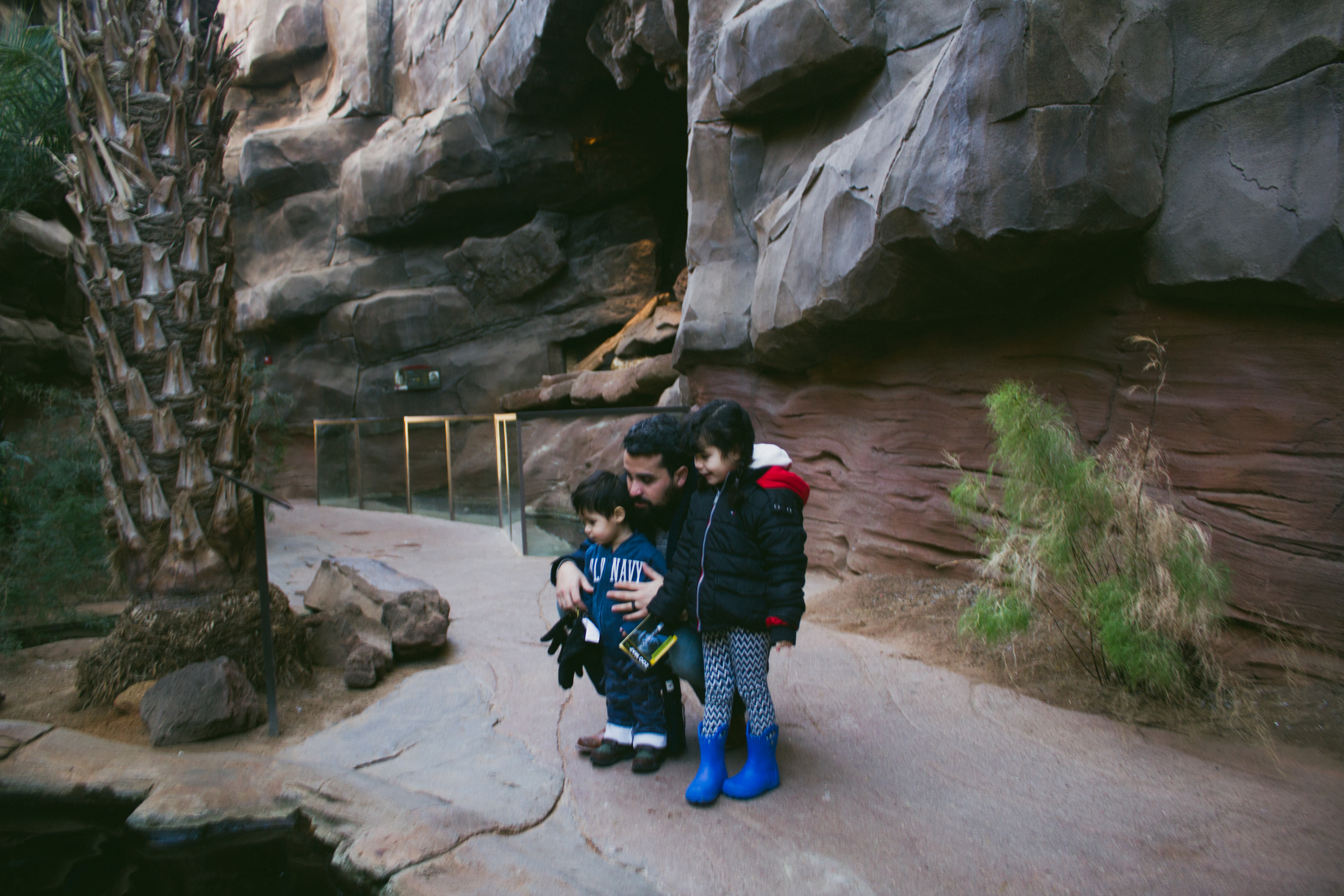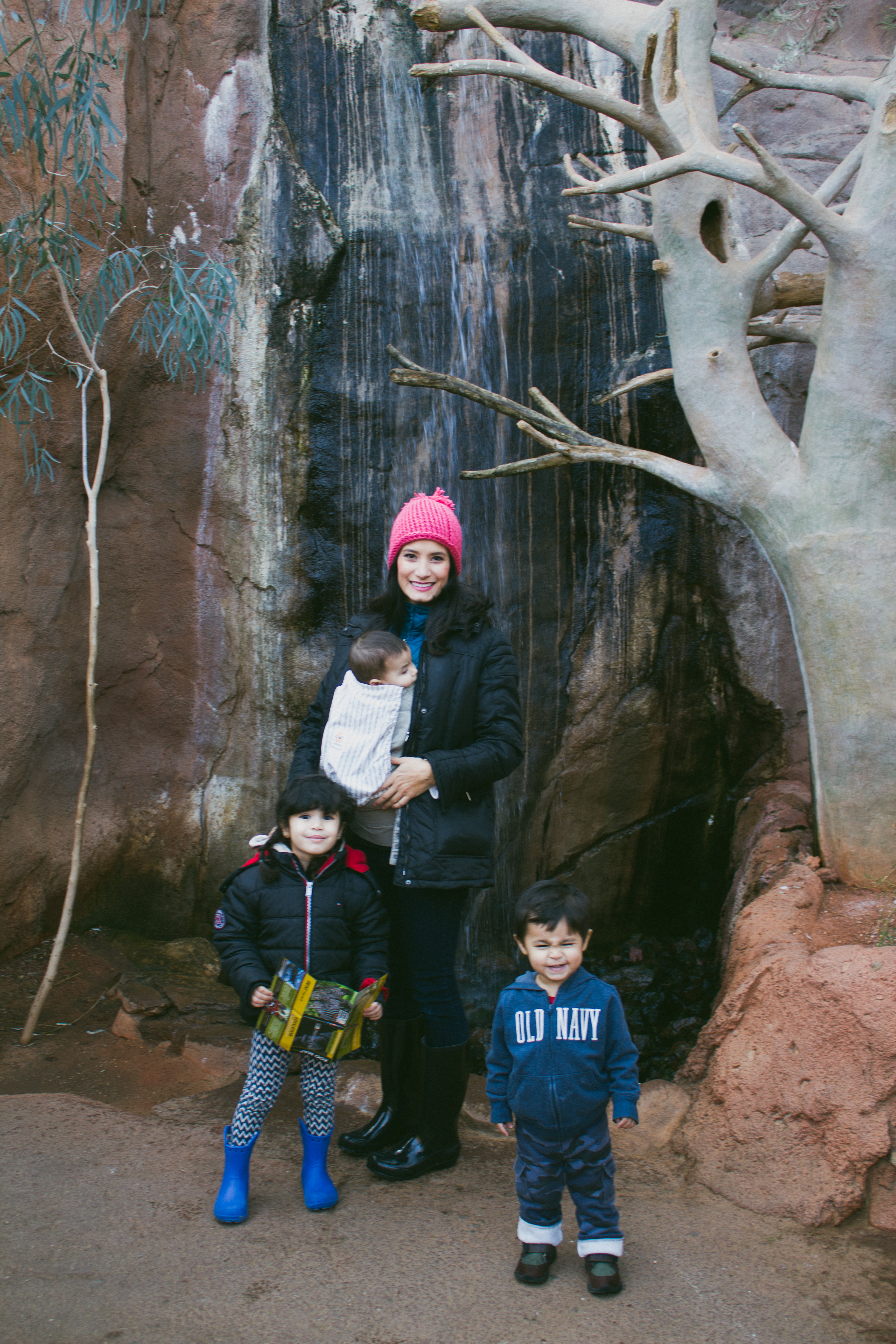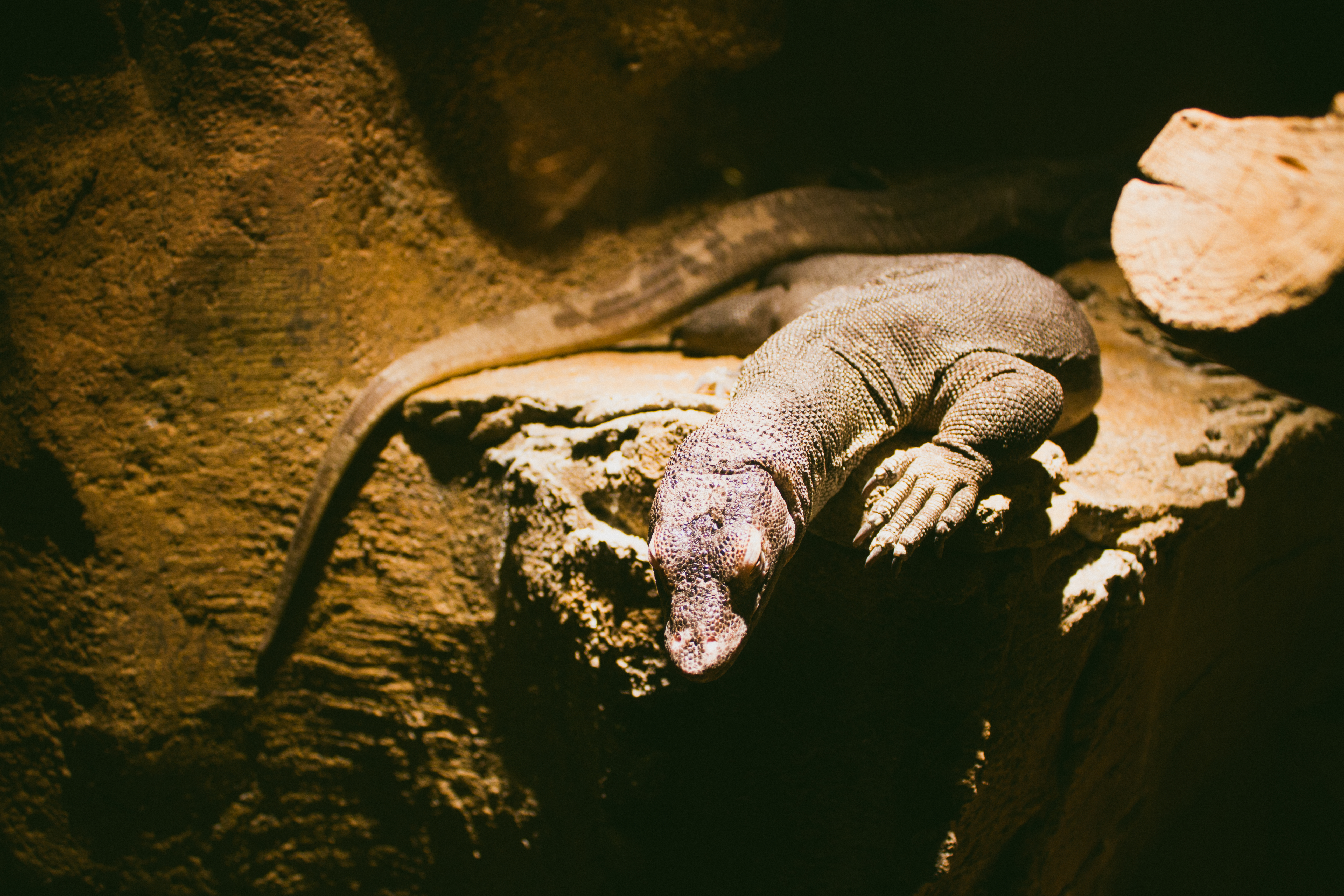 So to be completely honest with you this guy and all of his reptile friends really give me the creeps but for the sake of my kids I put on my big girl pants and teach the kids all about their slimy ways.  I'm hoping they fall for my poker face until they're old enough to make their own decision about these guys.  For now, I'll continue to pretend that they are super cool and not scary at all.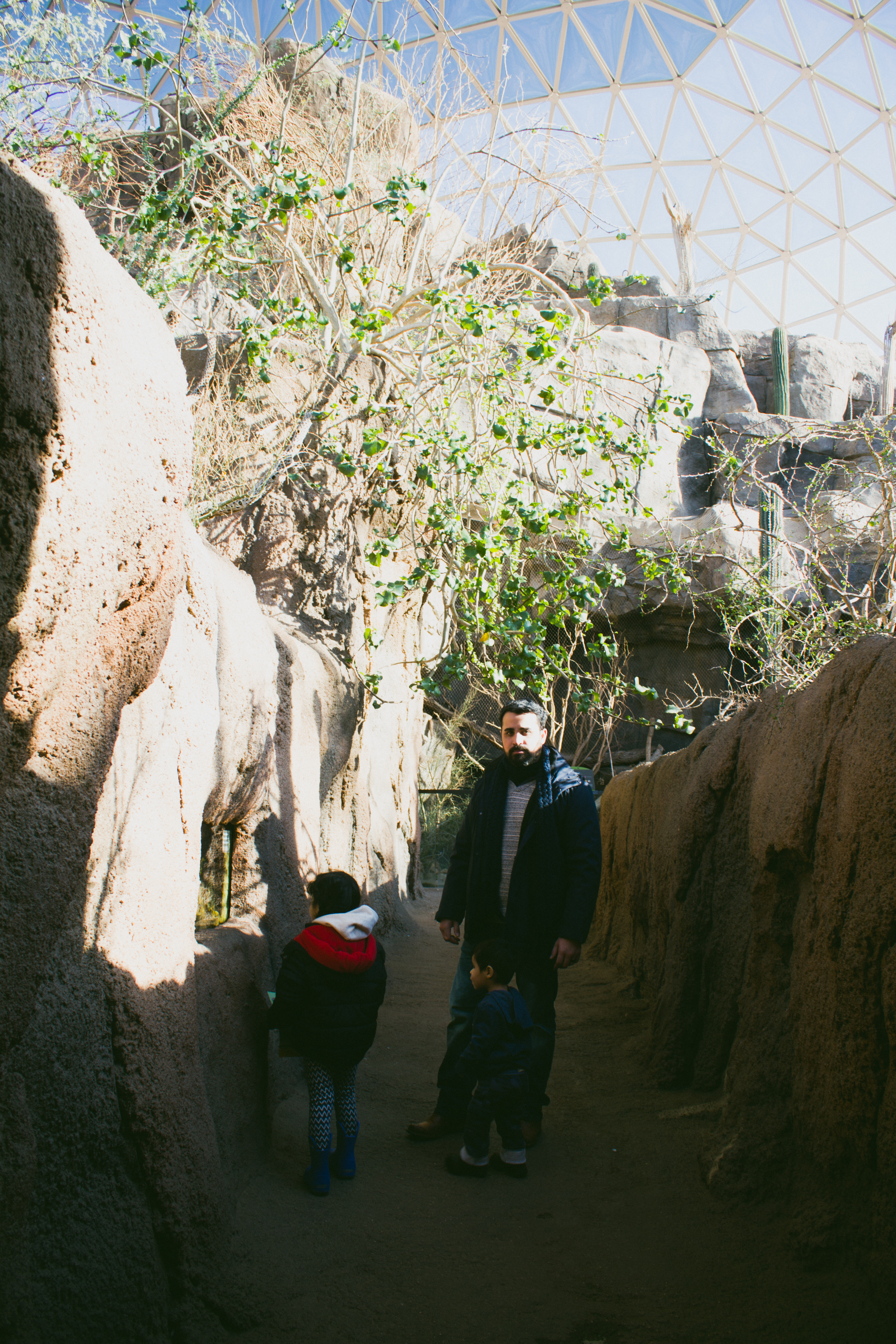 After the desert dome we visited the chimp exhibit and really got a kick out of all the monkeys.  They were all very playful and there was even a baby Orangutan that stole the show.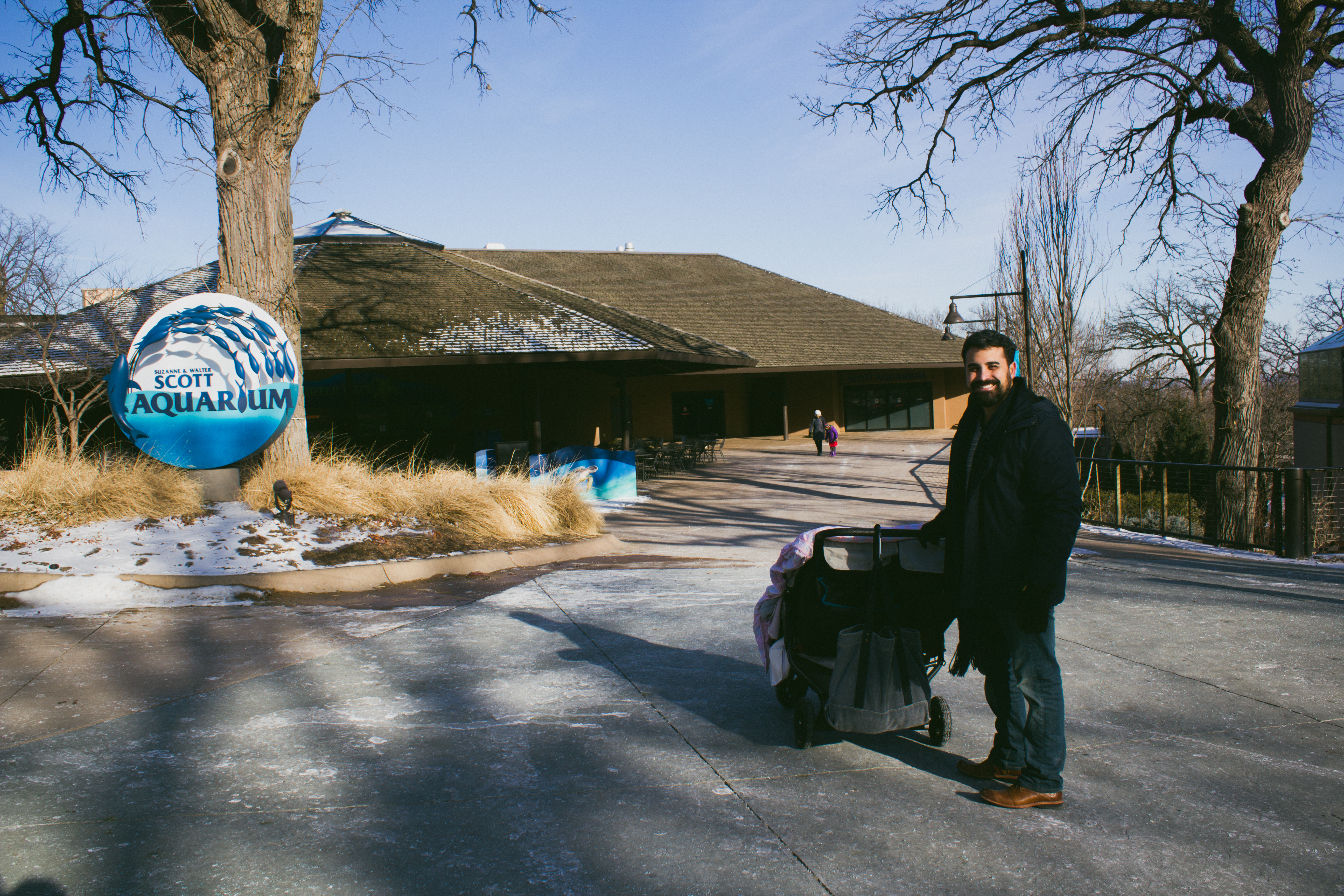 Haddon fell asleep on our way to the aquarium and if you look closely you may be able to see him under all of those blankets.  (Can you tell we're Floridians?)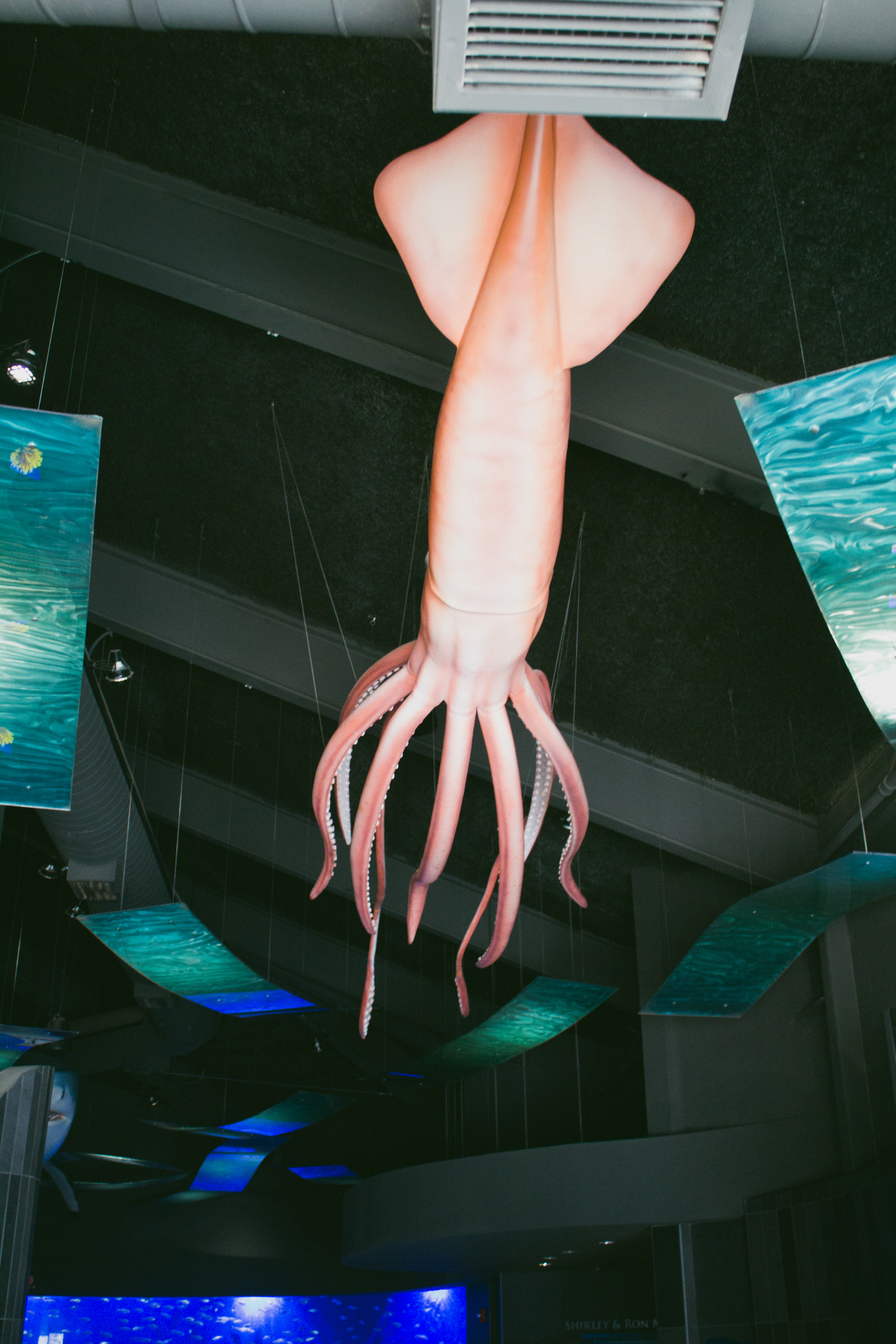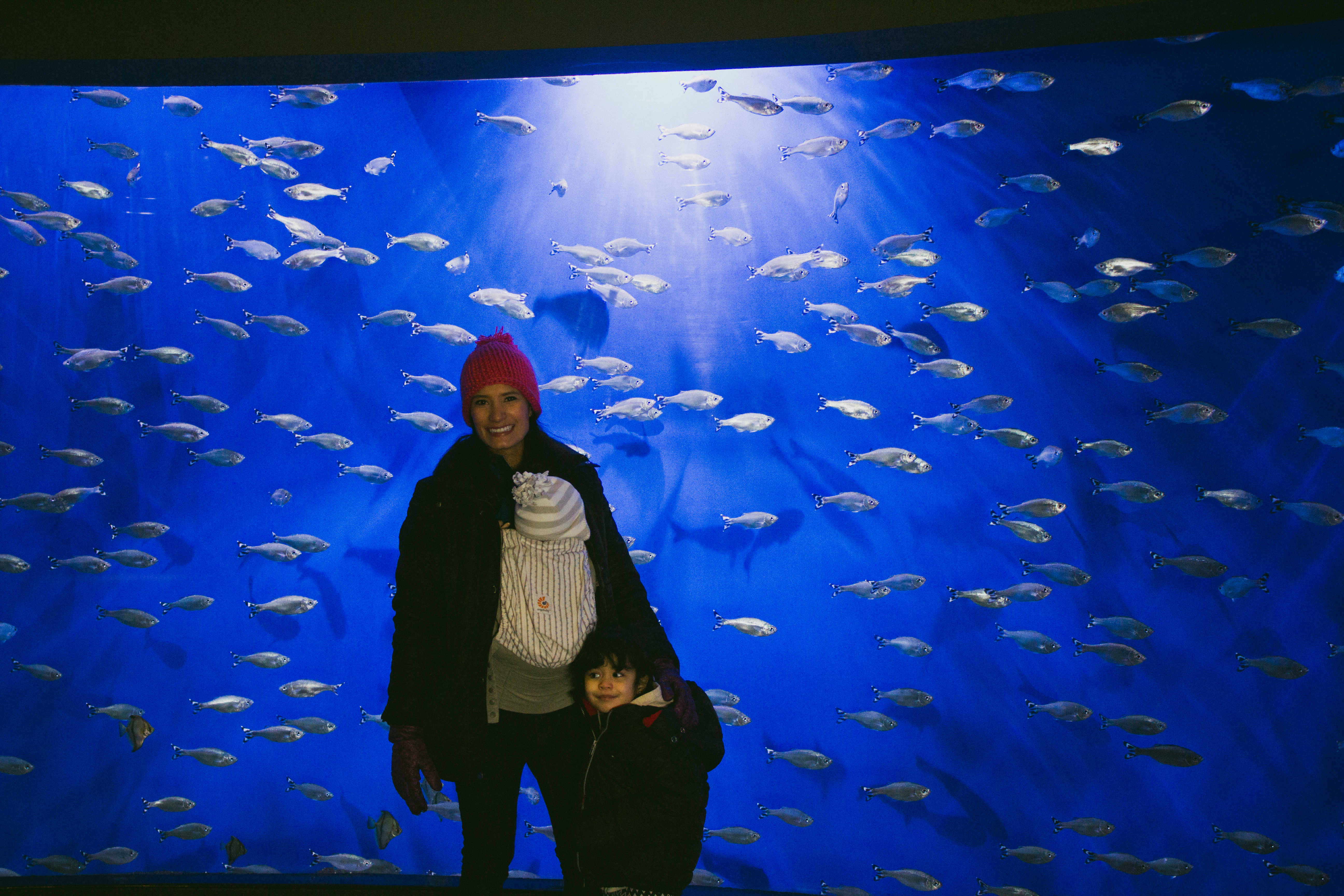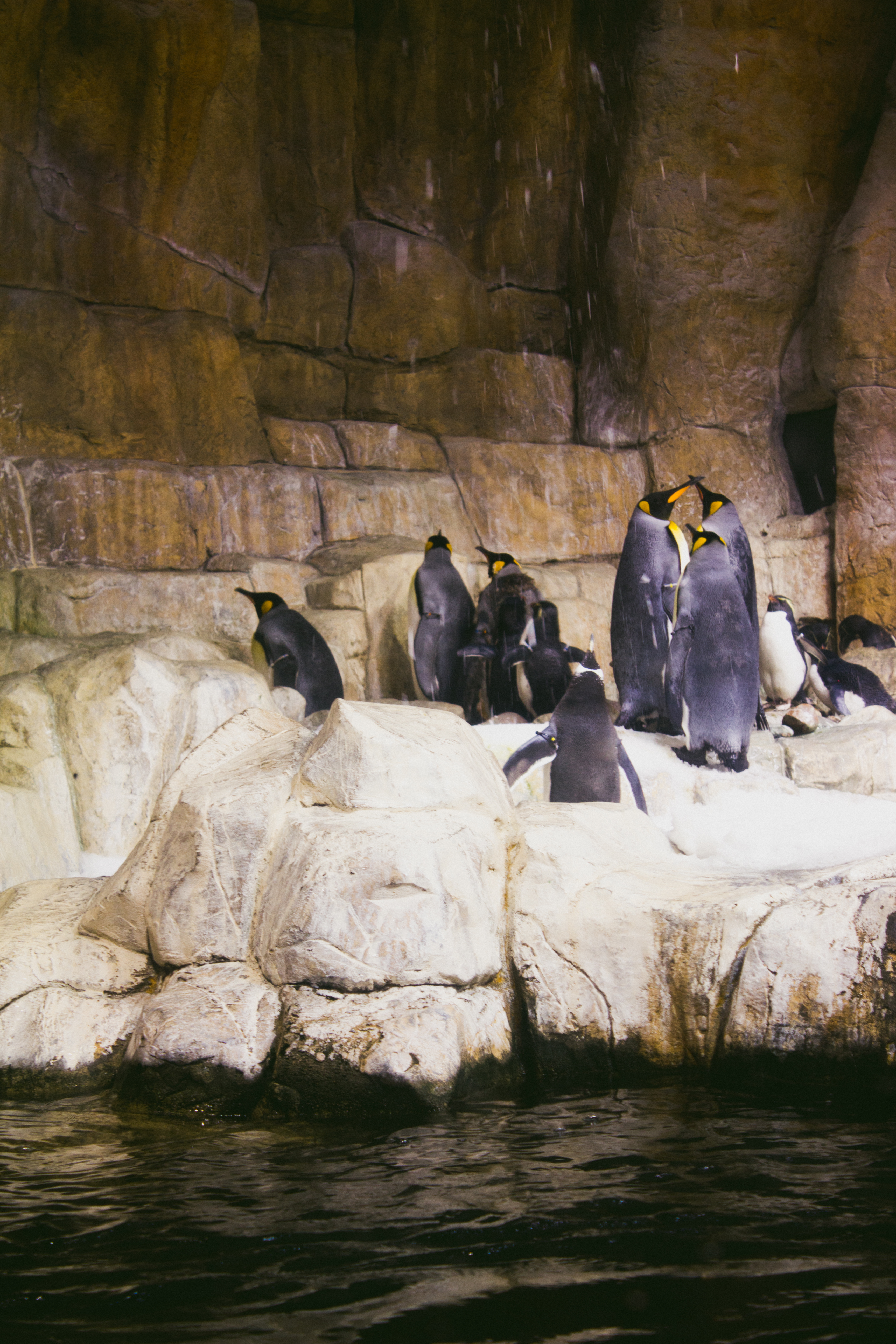 The aquarium was our favorite exhibit of the day.  We saw penguins, sharks, sea turtles, warm water fish, coral, eels, and of course Dori and Nemo.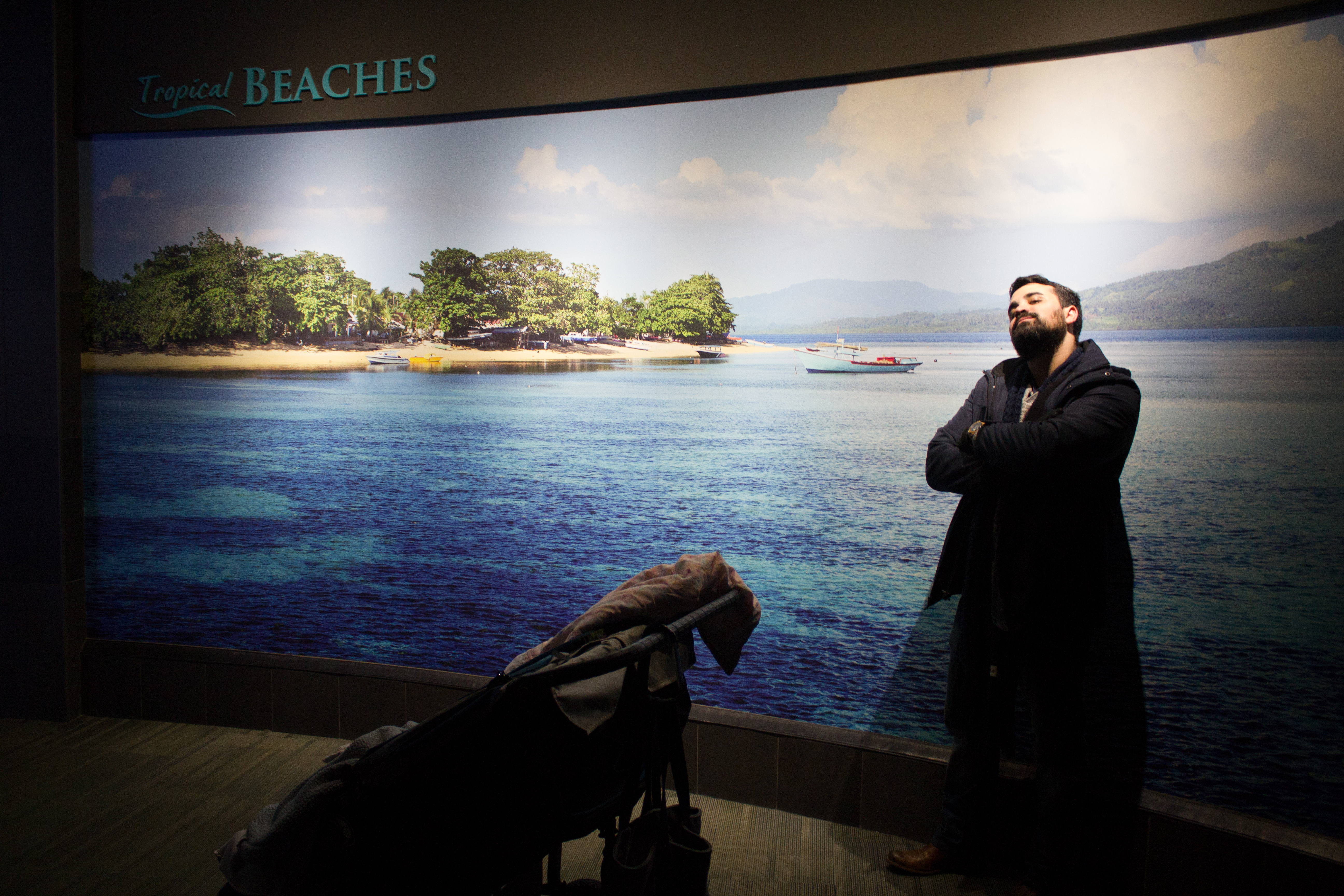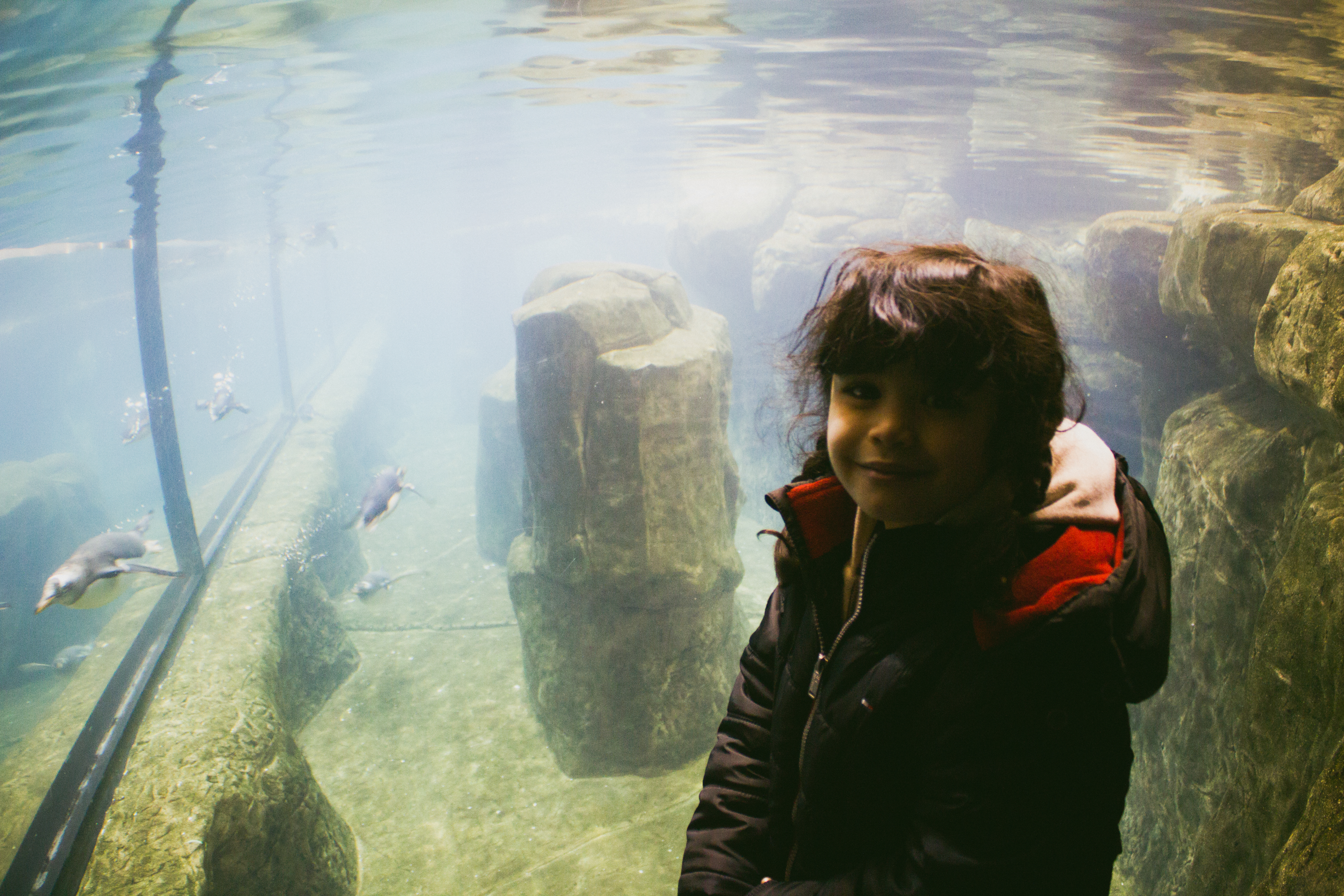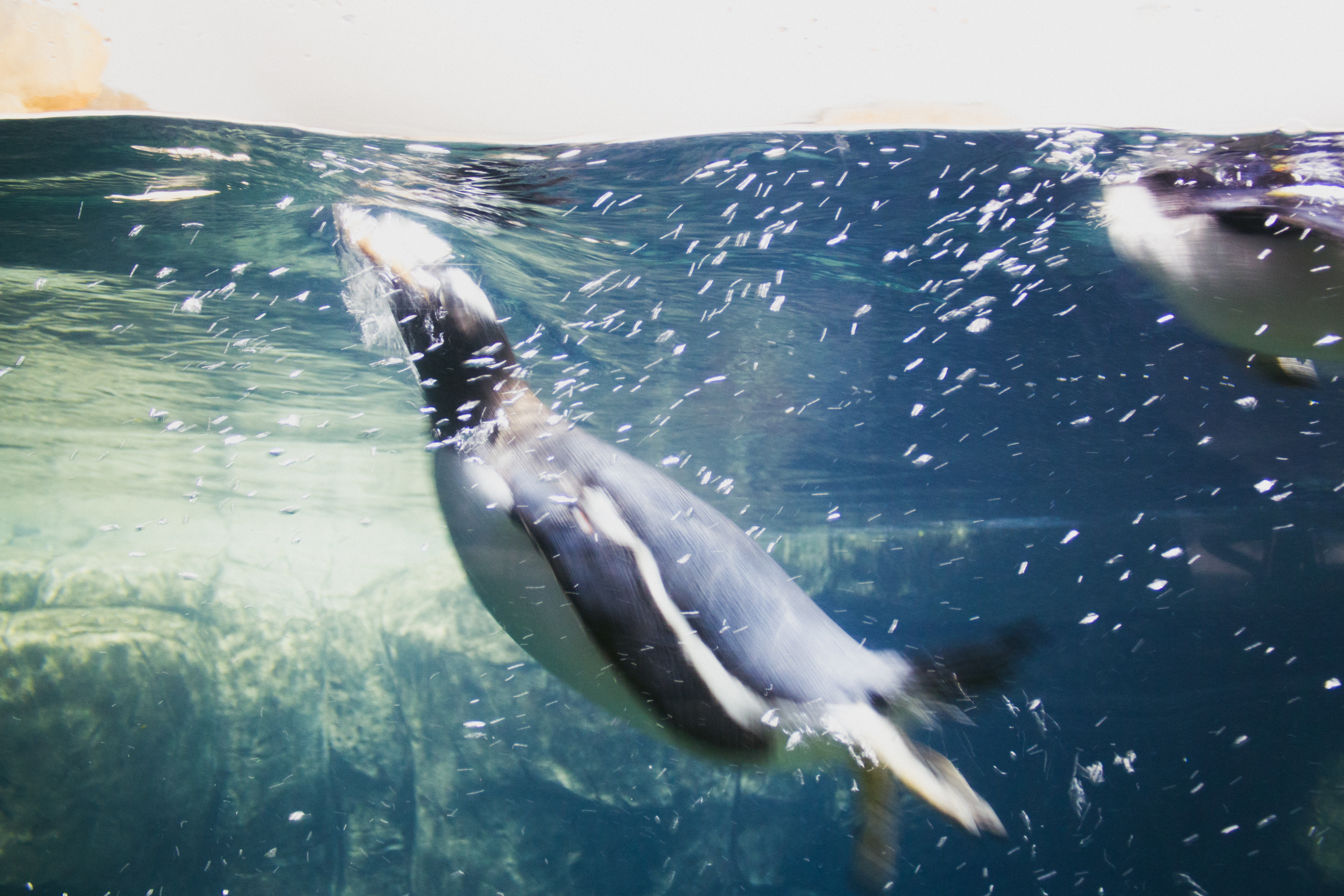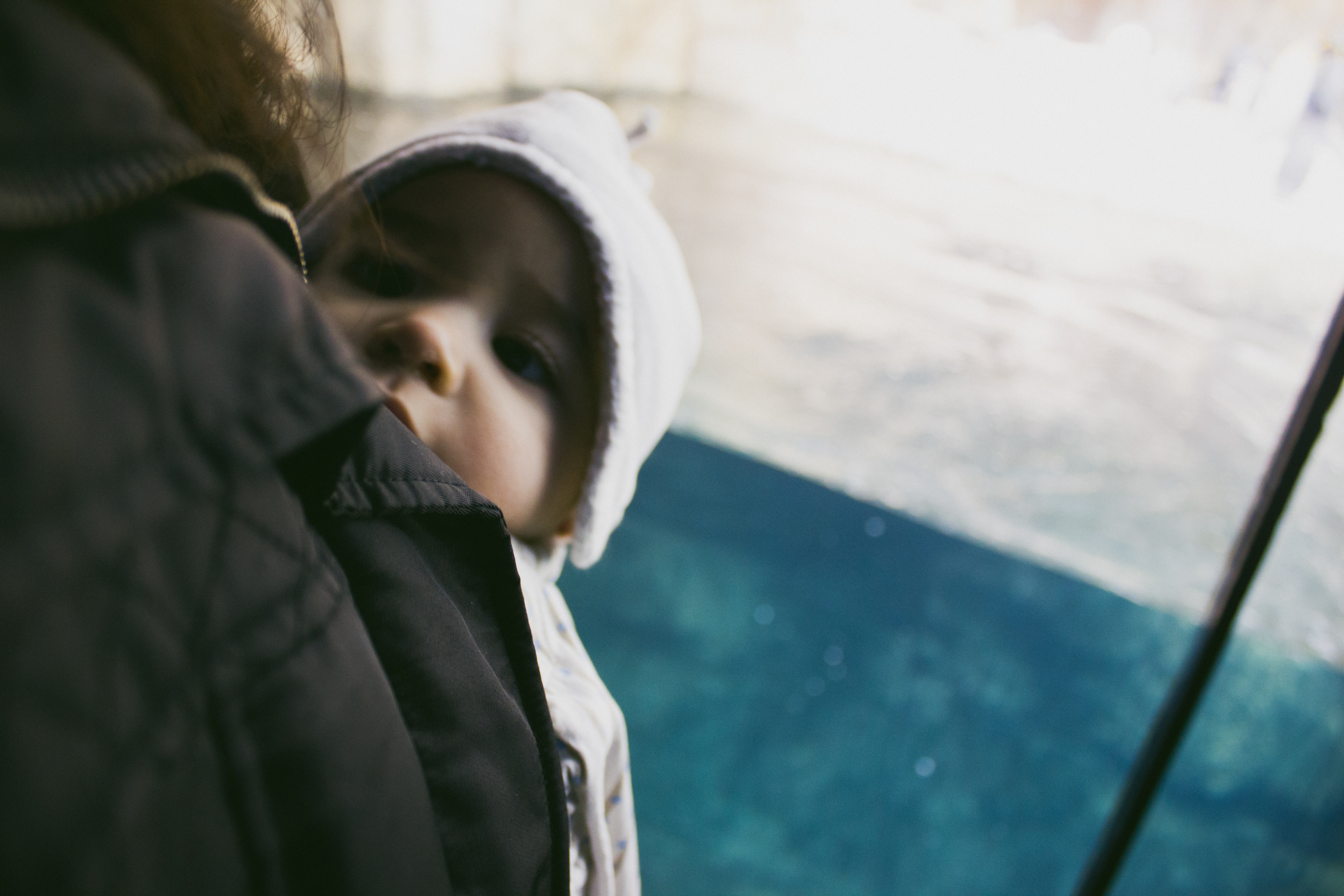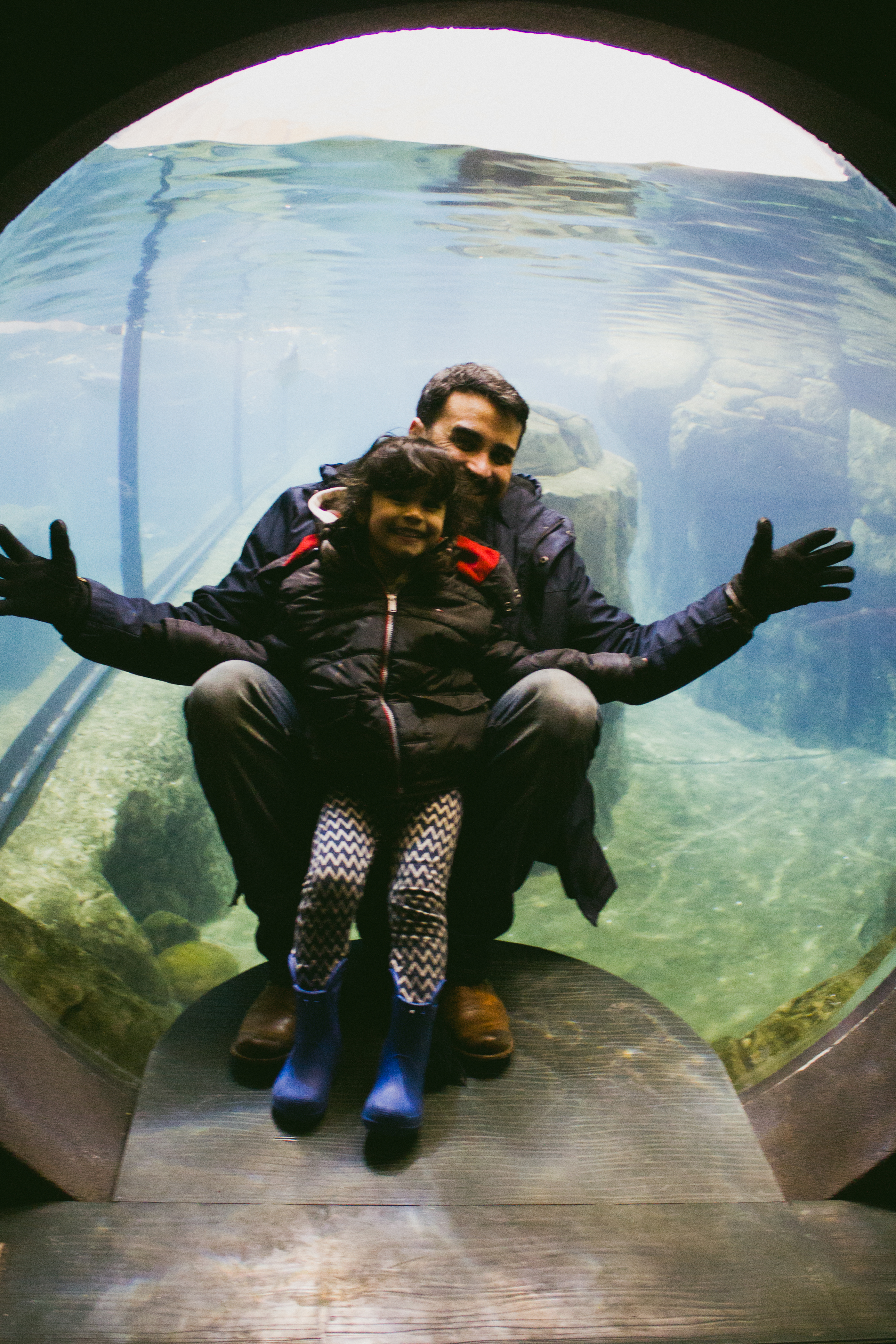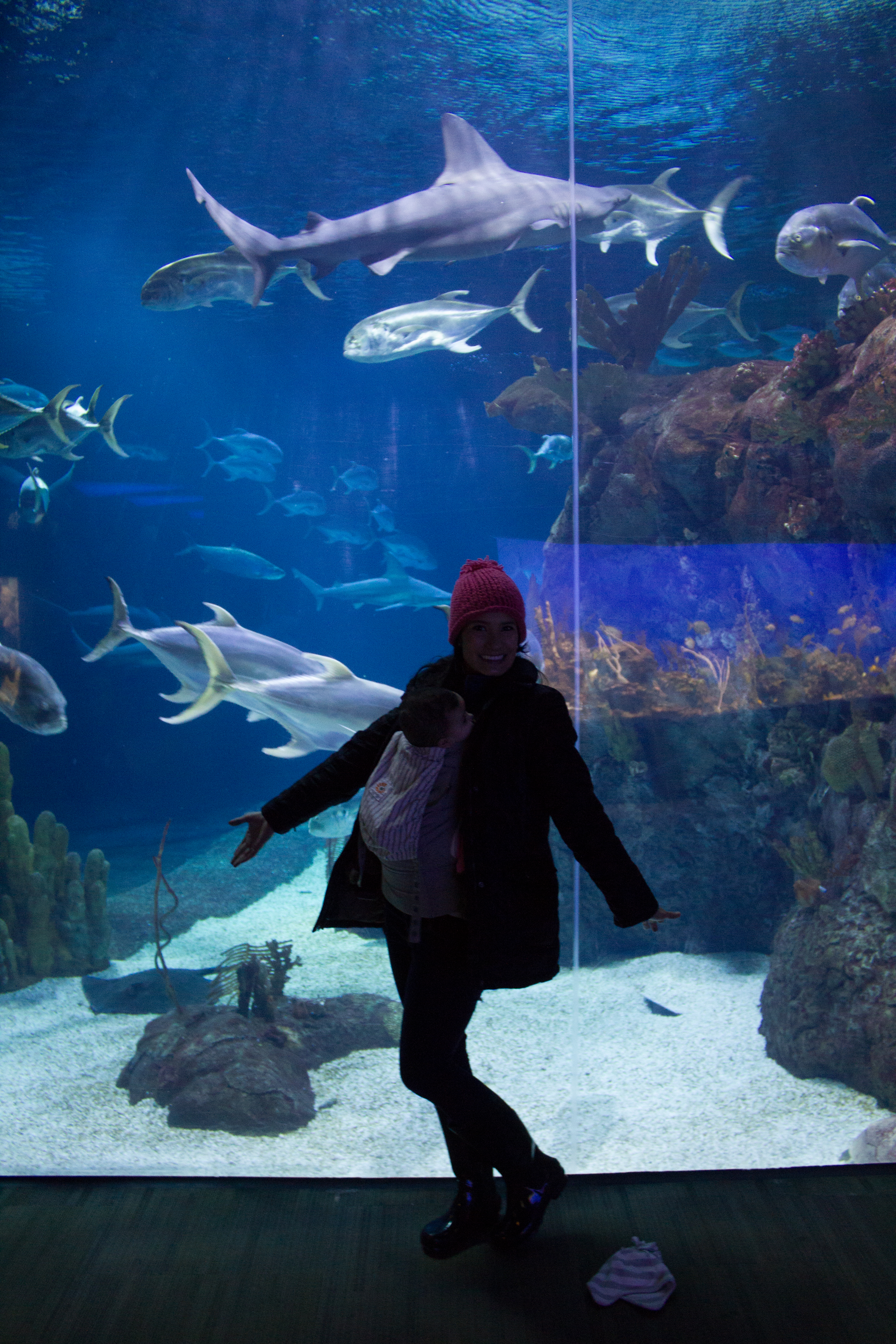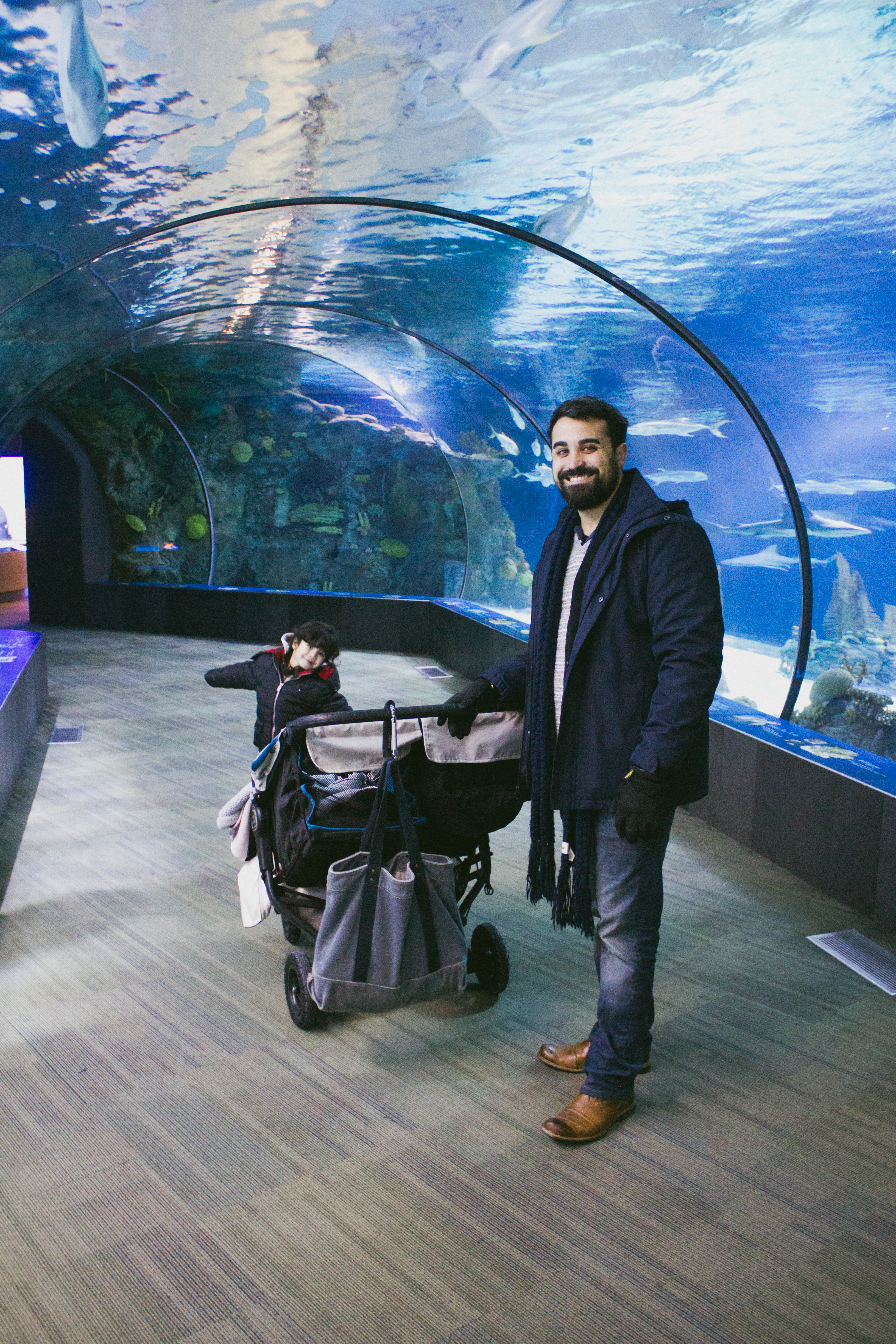 Walking through the 70 foot shark tunnel was really impressive.  Grace couldn't believe she was under water and seeing all of those fish and sharks just swim around you was really awesome.  Alex mentioned that they camp out under the tunnel and let you "sleep under the ocean" which is something we are really looking forward to doing with our kids.
This visit was so much fun and we barely skimmed the surface of what the zoo has to offer.  We are already planning our next visit and are really exited about visiting in the spring once all of the exhibits and rides are open.