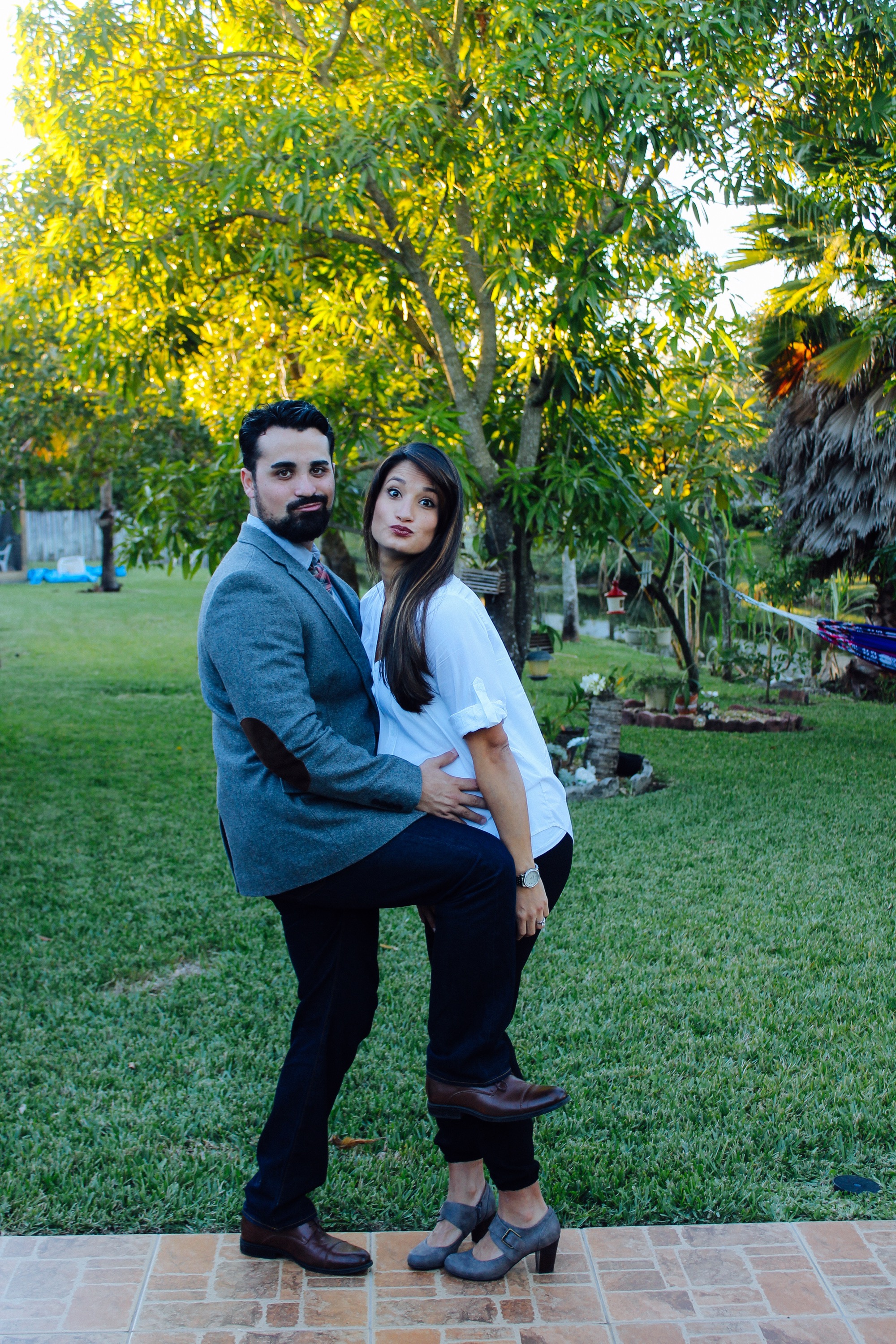 We have been off the grid for the past few months.  Our lives have revolved around planning and prepping for our sweet babe, grinding out as many hours as I can at my new job and running after our little girl. It's been an exhausting few months and somewhere in there we blinked and the year came to an end.  Now it's January and I'm playing catch up (I've been doing a lot of that lately) maybe one day I'll be ahead of the game.  For now… I'll be happy if I can get through January with a semi-clean house and a little sanity. Also, I thought I'd document a few of our pictures from the holidays before we hit Valentines.
// Thanksgiving //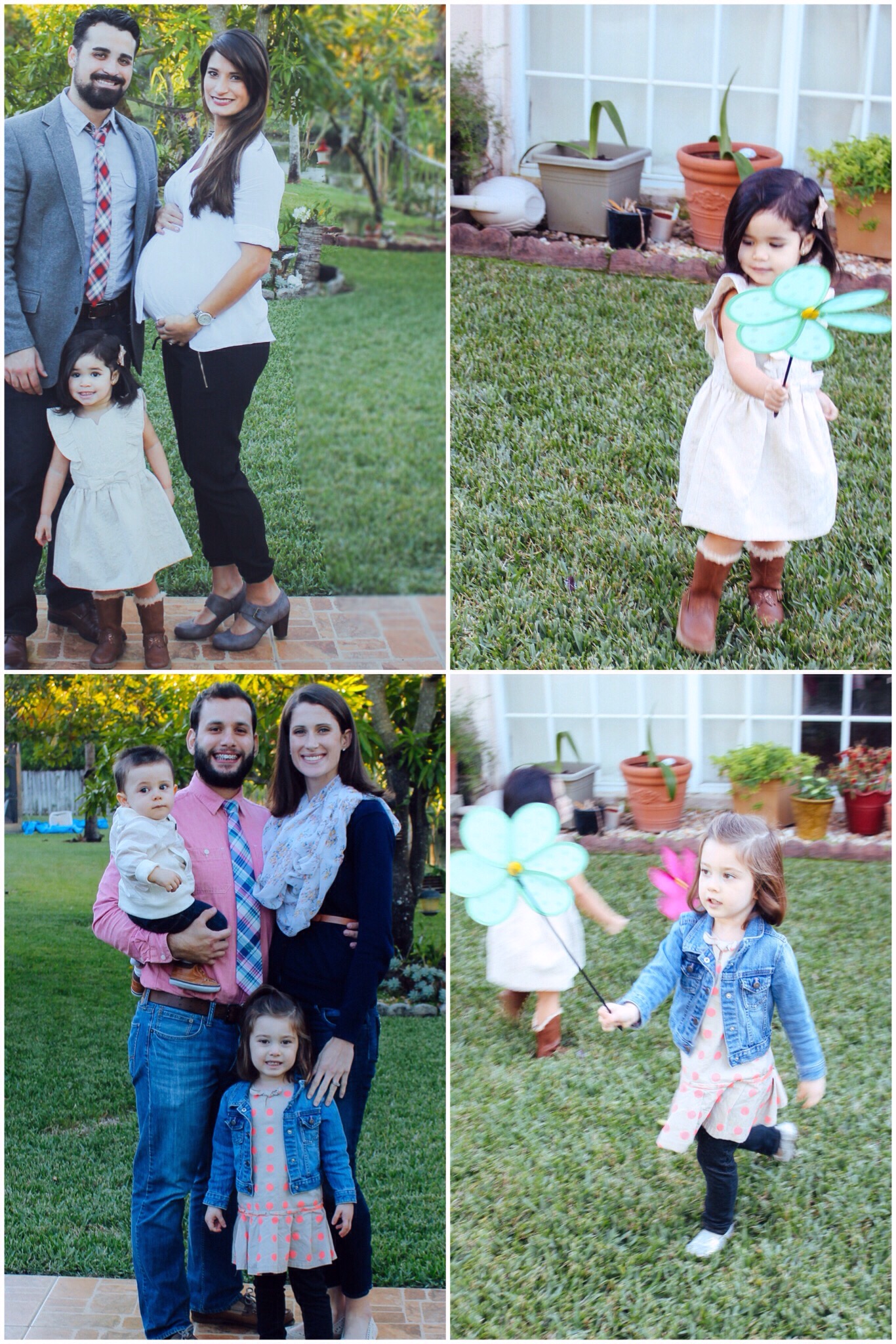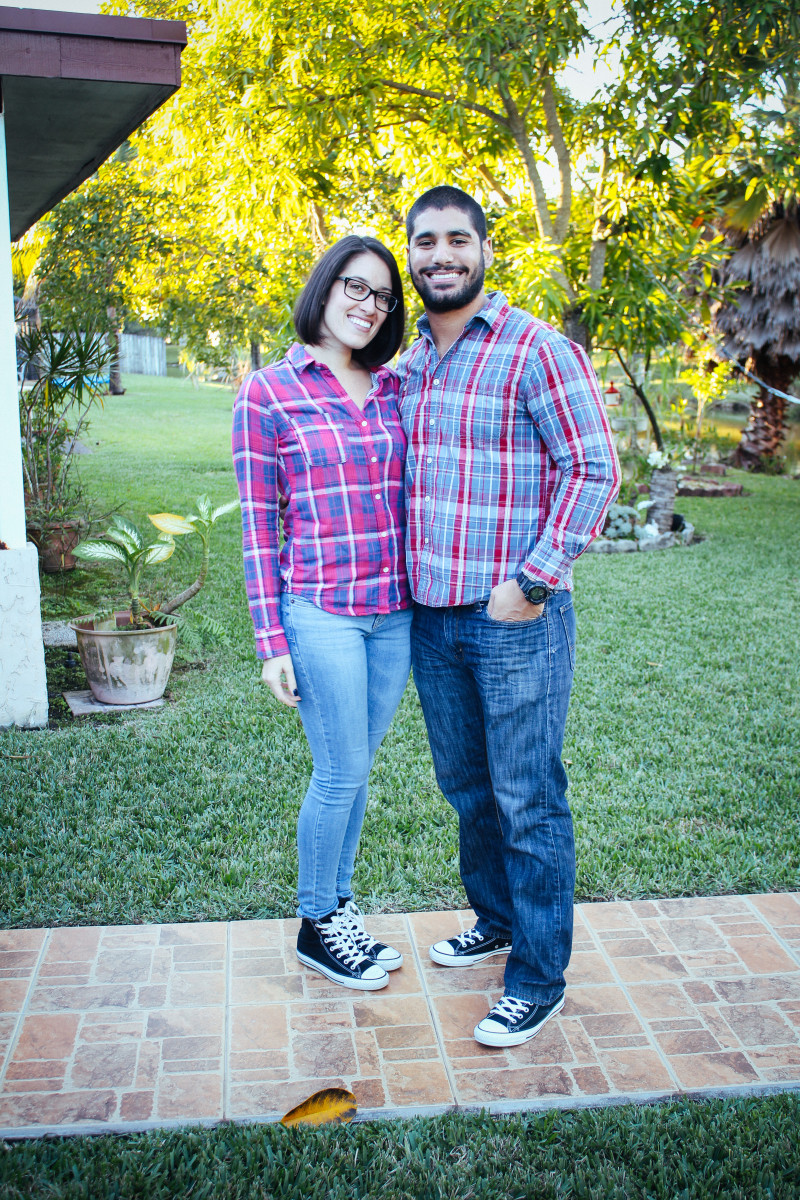 We spent thanksgiving at my in-laws home.  It was a bit chilly for florida and Grace was a bit sick, but we ended the night with an incredible ham and turkey coma making up for the sick baby.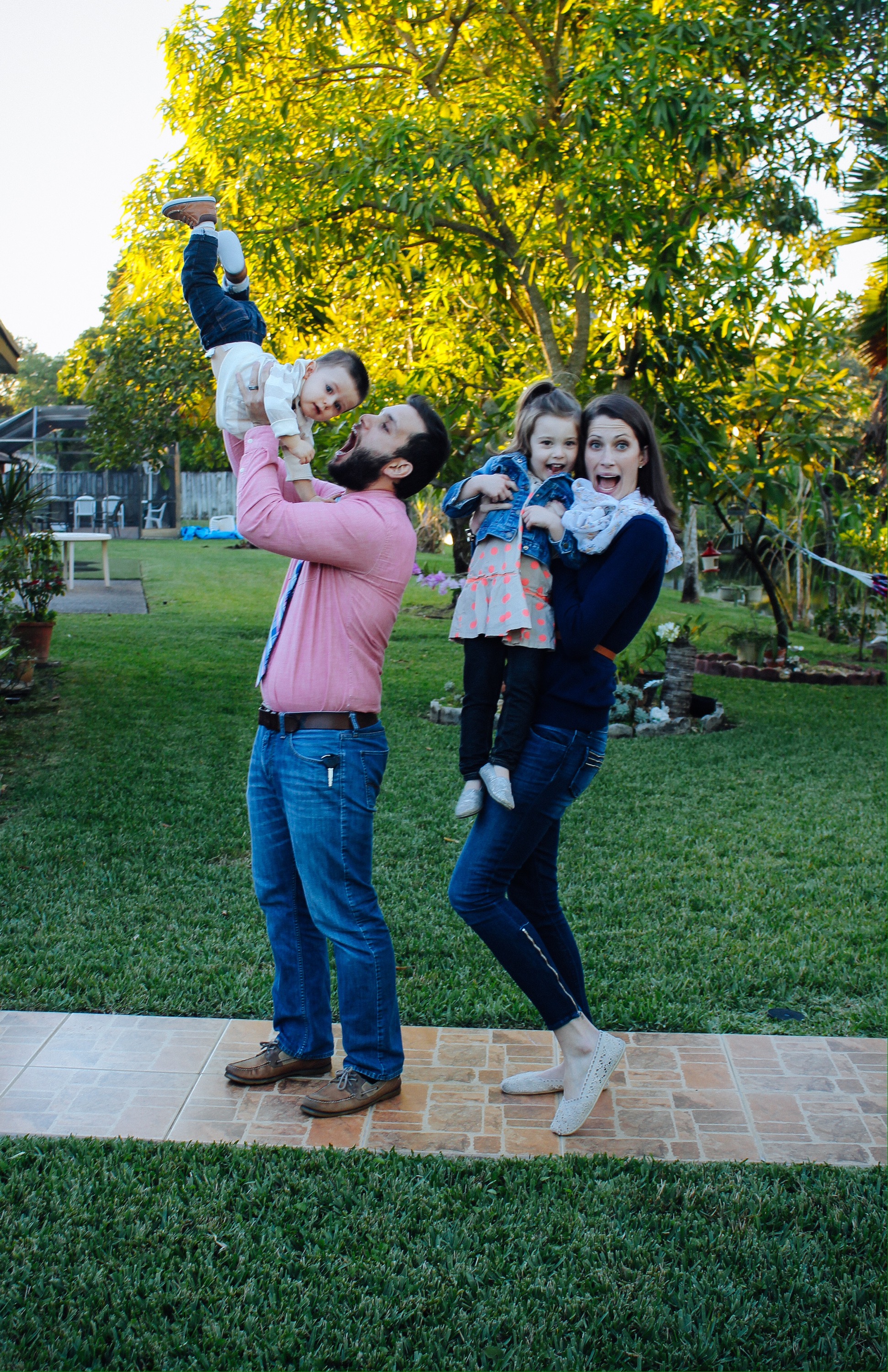 // Mickey's Very Merry Christmas //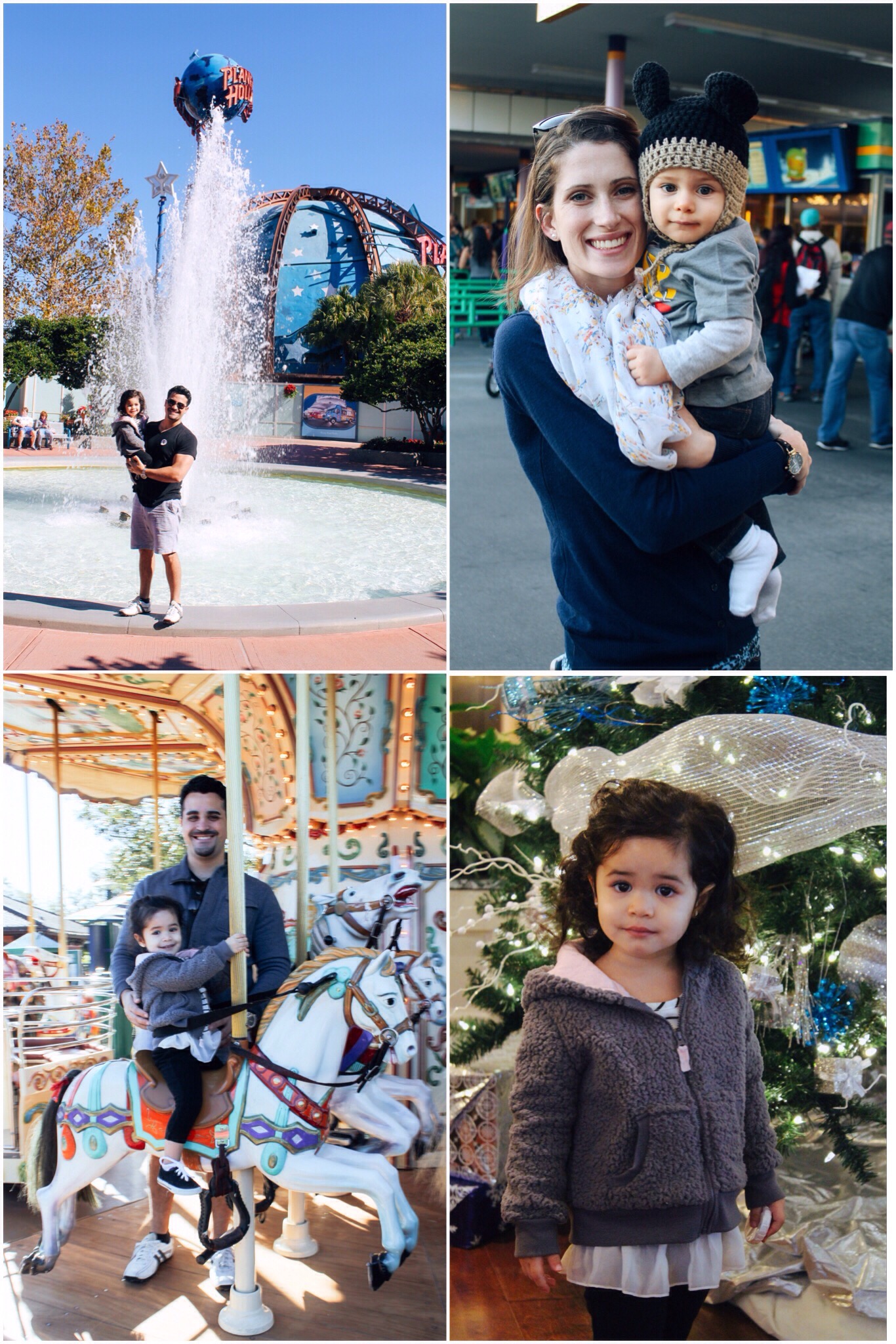 We took a little drive up north for our annual Disney visit. This year, we opted for spending a day at downtown Disney and the evening at Disney World.  We've visited Disney about four times since Grace was born (you can see a couple of our visits here and here) However, this time around it was a bit more magical.  They served hot chocolate and sugar cookies all night long throughout the park and the Christmas parade was incredible. Grace loved seeing Elsa and Anna and all of the lights were breathtaking. She's been asking if we can go to Mickey's house ever since.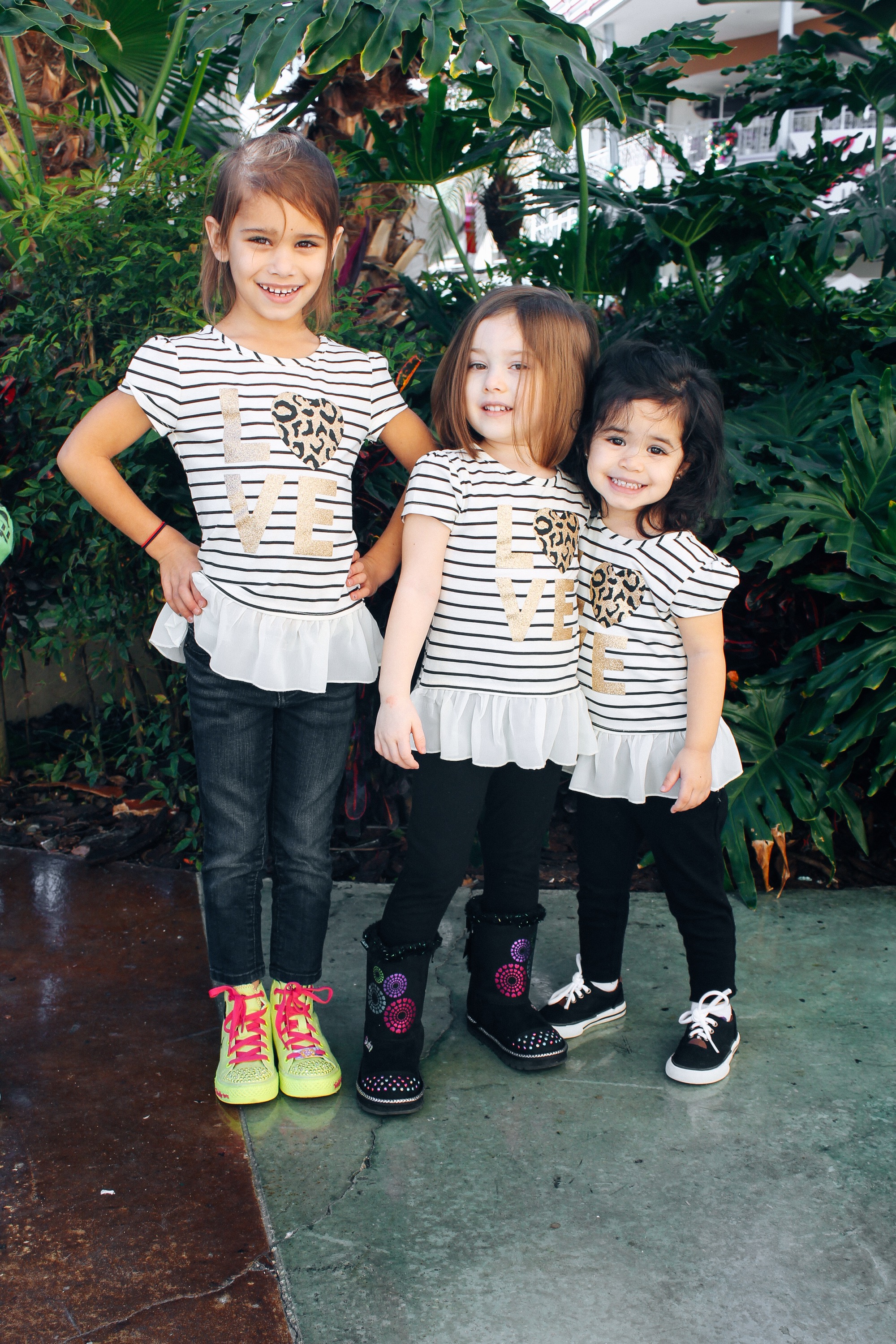 I can't stop staring at this picture. These little girls are adorable together and seeing them interact and watching their faces reminds me of how much our family has grown over the past few years and how much love there is between all of us.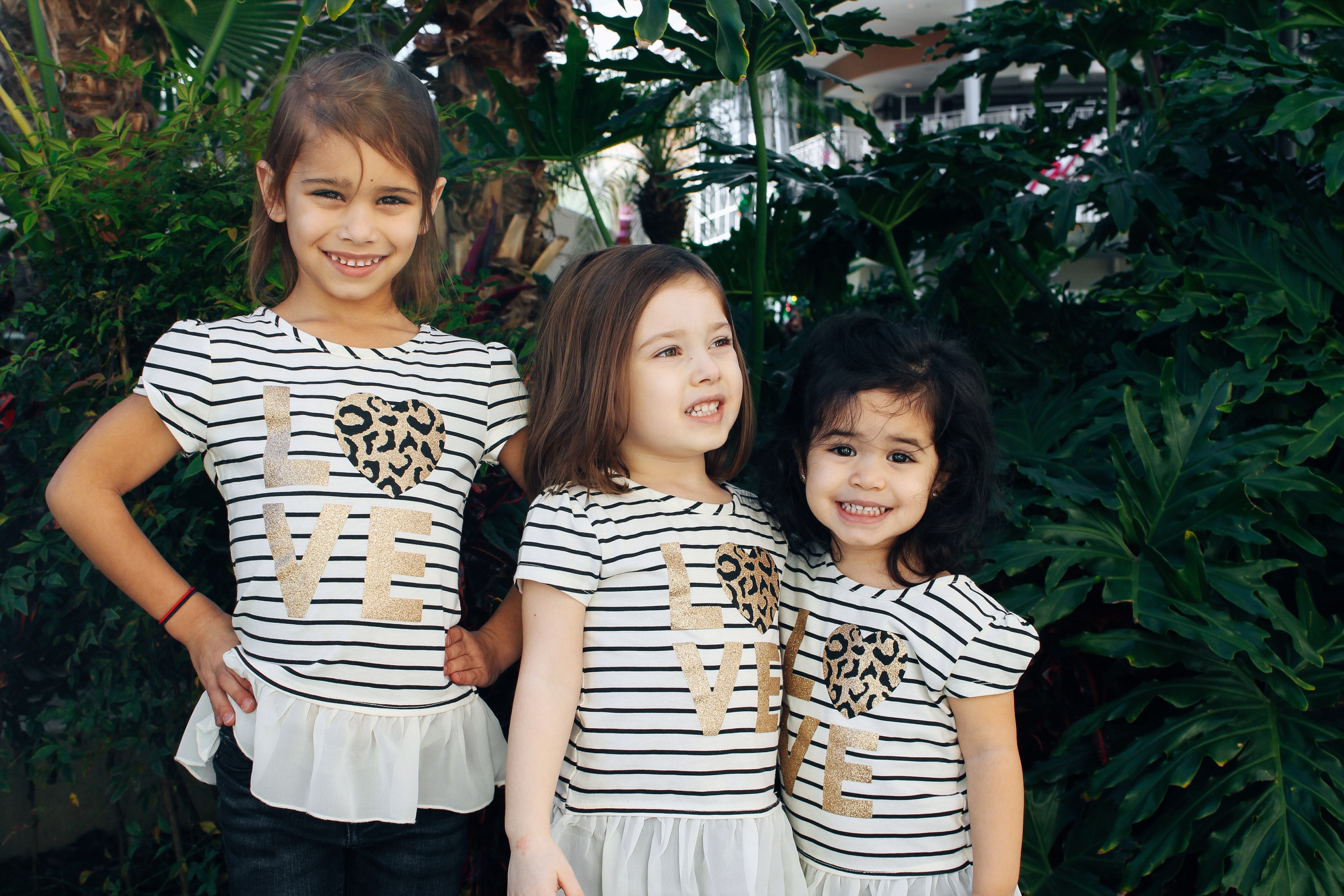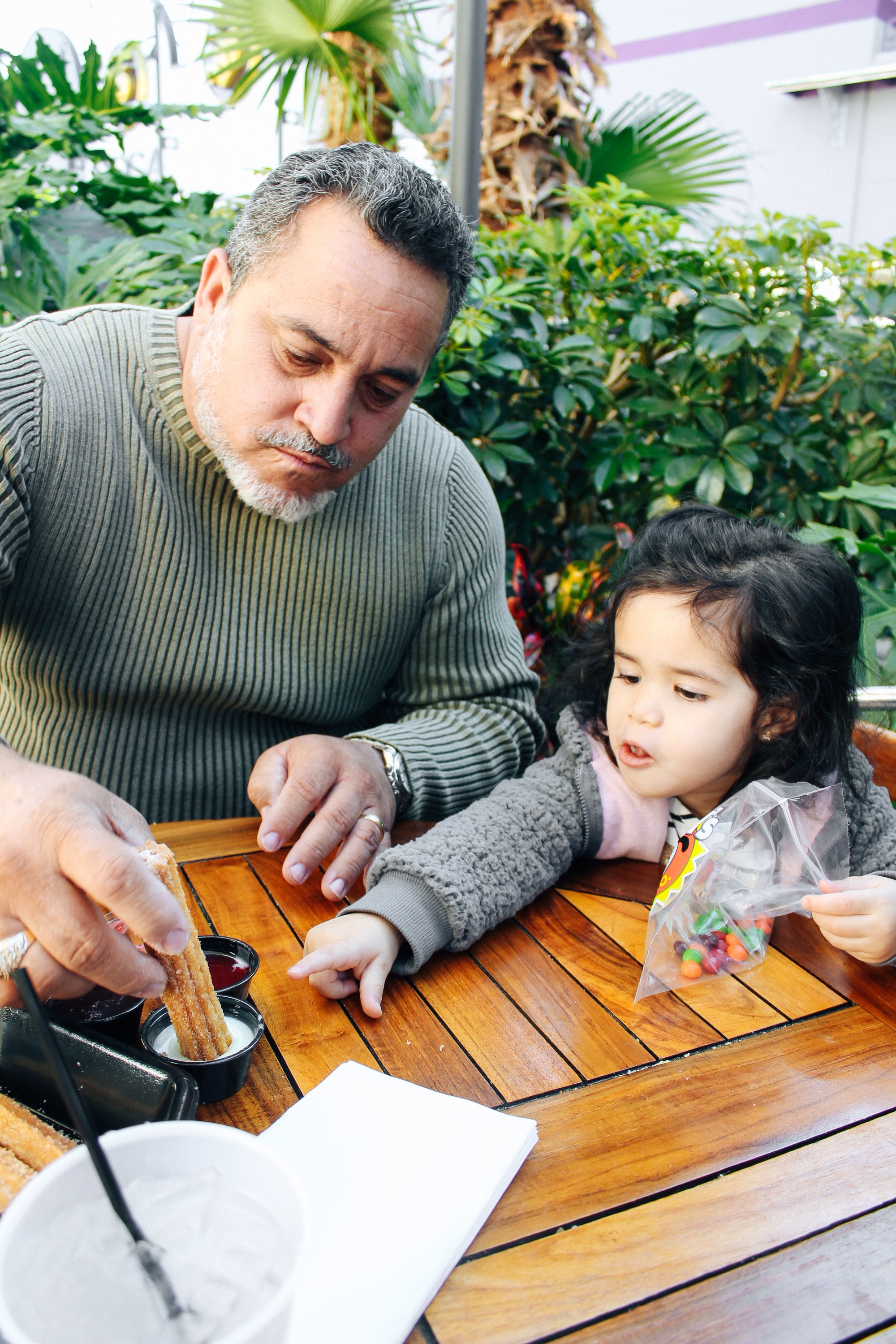 Ale's parents joined us and we're so happy they did… they of course made sure Grace was properly fed and sweetened.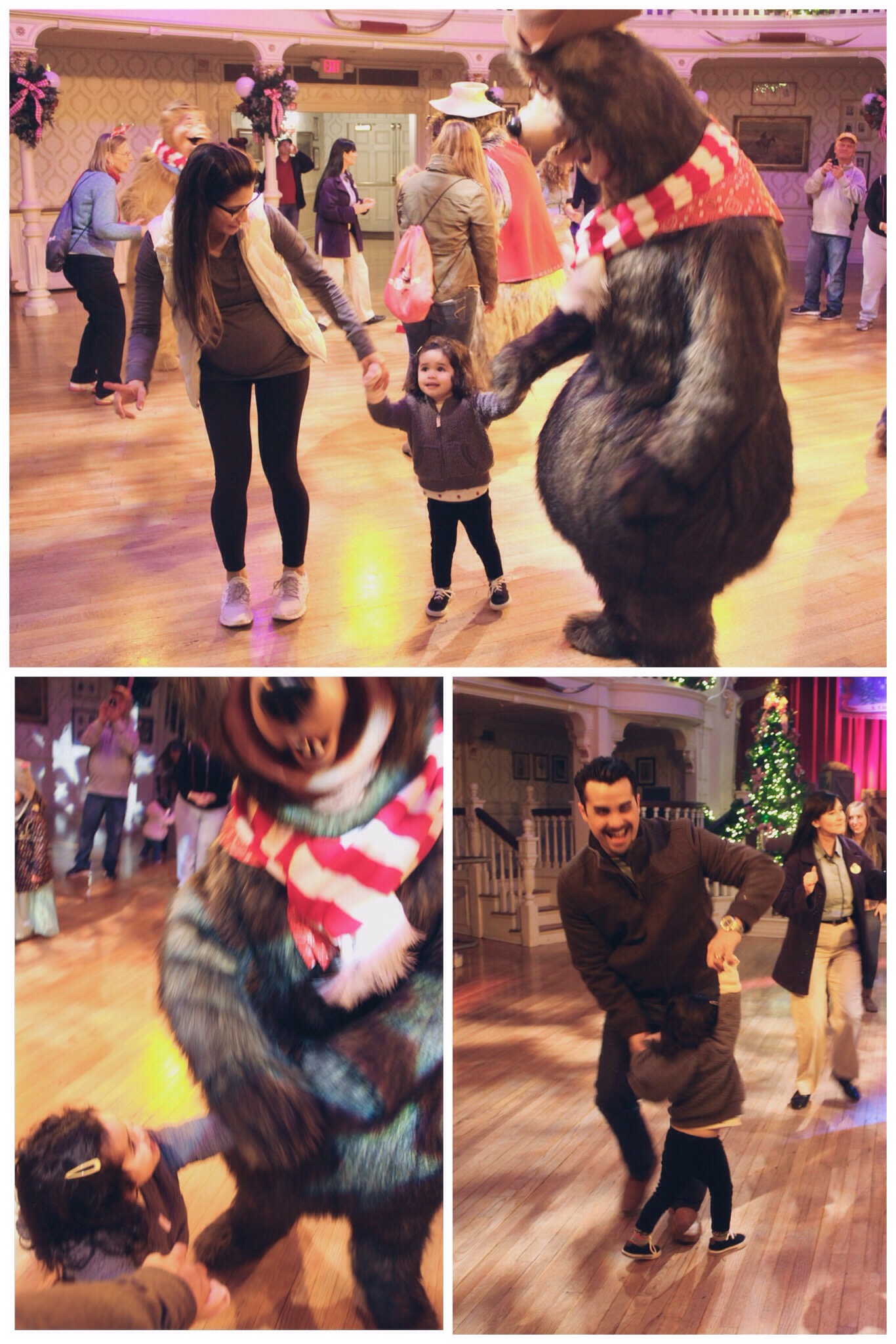 They have scheduled dance parties all around the park. Grace LOVED dancing with these ugly bears. It took her a while to warm up to them, but towards the end she was holding their hand and danced the night away. We have a few videos of her dancing and she asks to watch them on replay at least twice a day.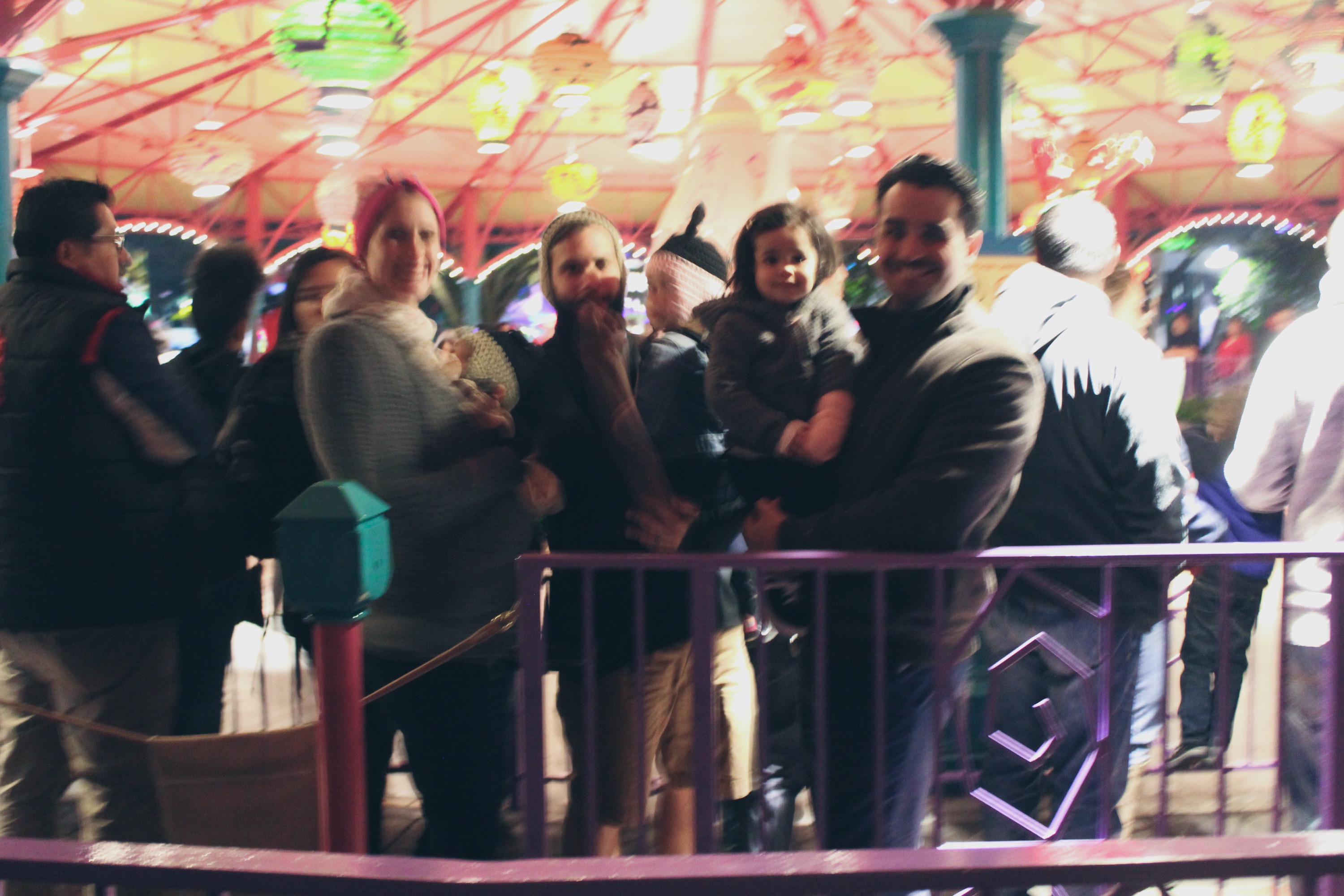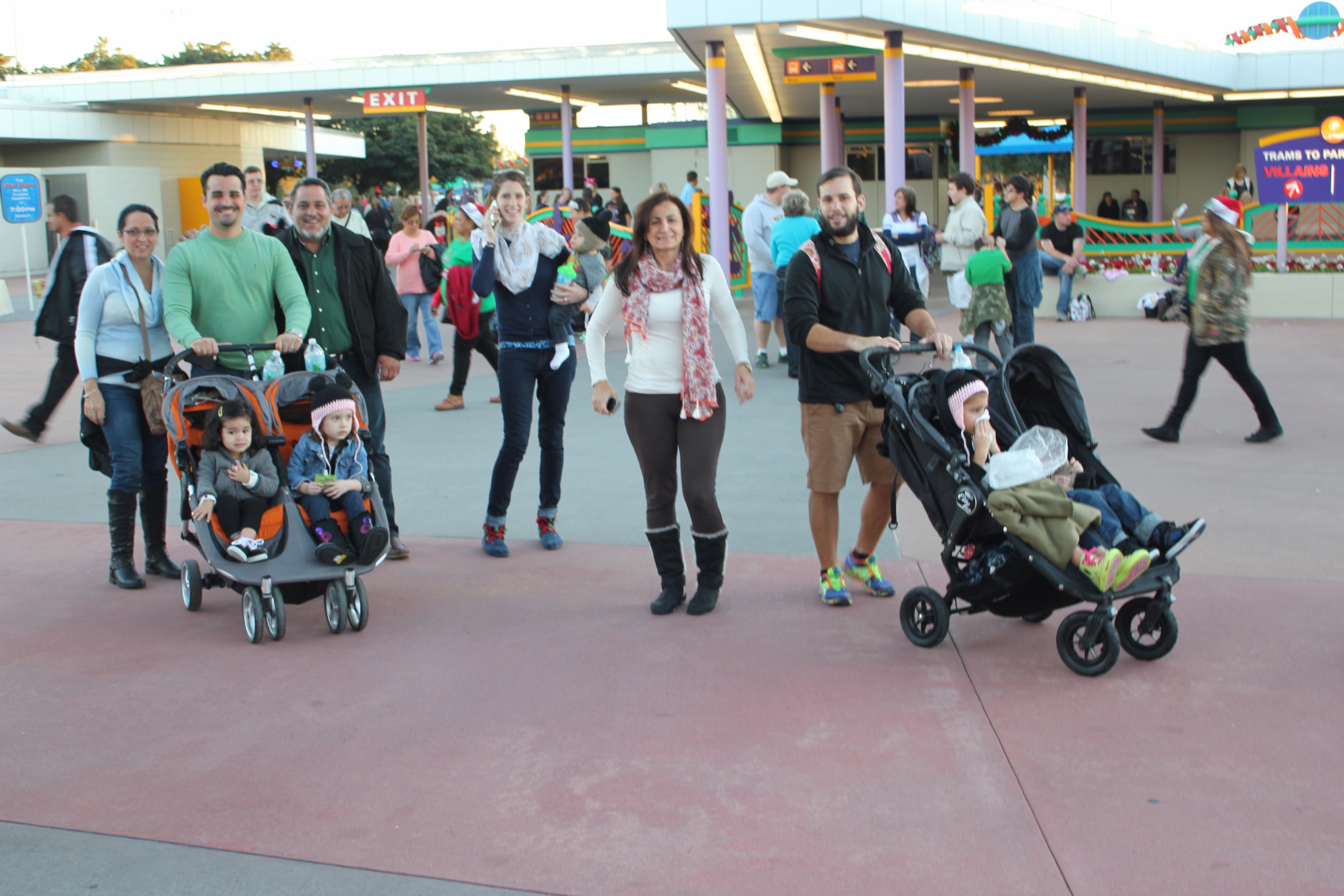 This is an incredible bunch and can we say thank God for double strollers!?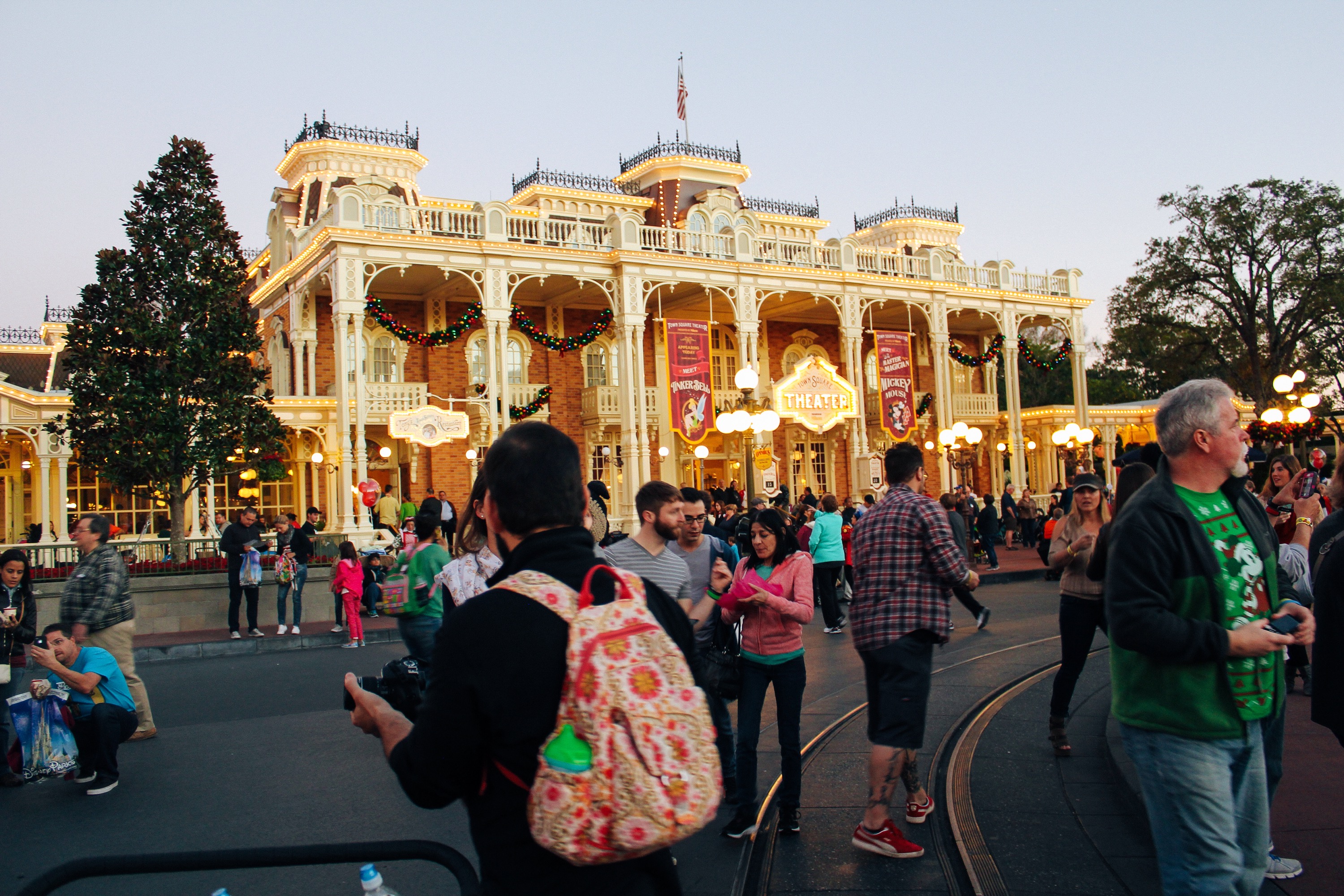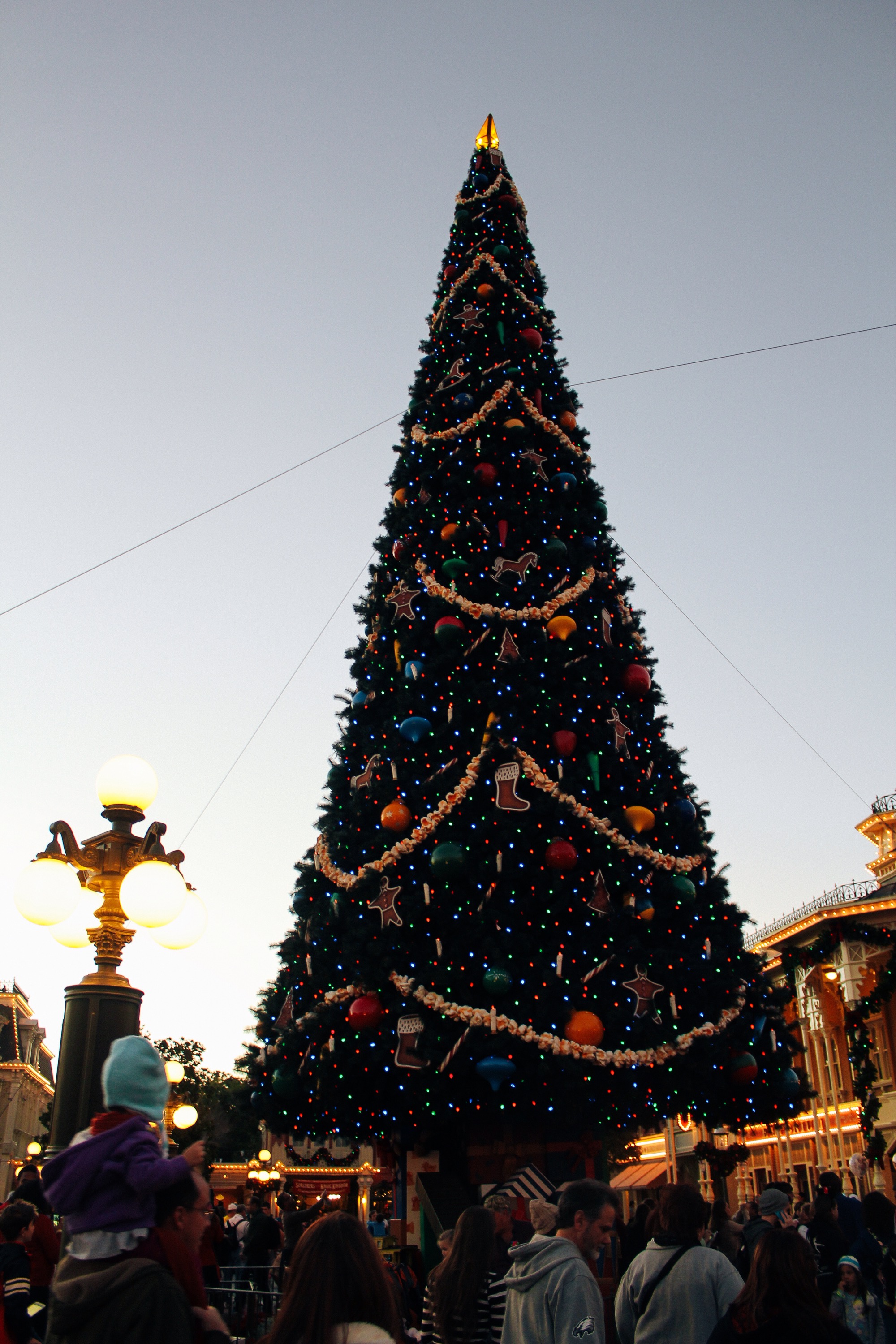 // Christmas Day //
We spent Christmas morning at my parents.  We united our powers and put together an incredible breakfast spread. We also opened gifts and exchanged our secret santa gifts. I got incredibly lucky this year… my hubs had me as his secret santa and this mama left with an unexpected jcrew gift card!!! whoop whoop!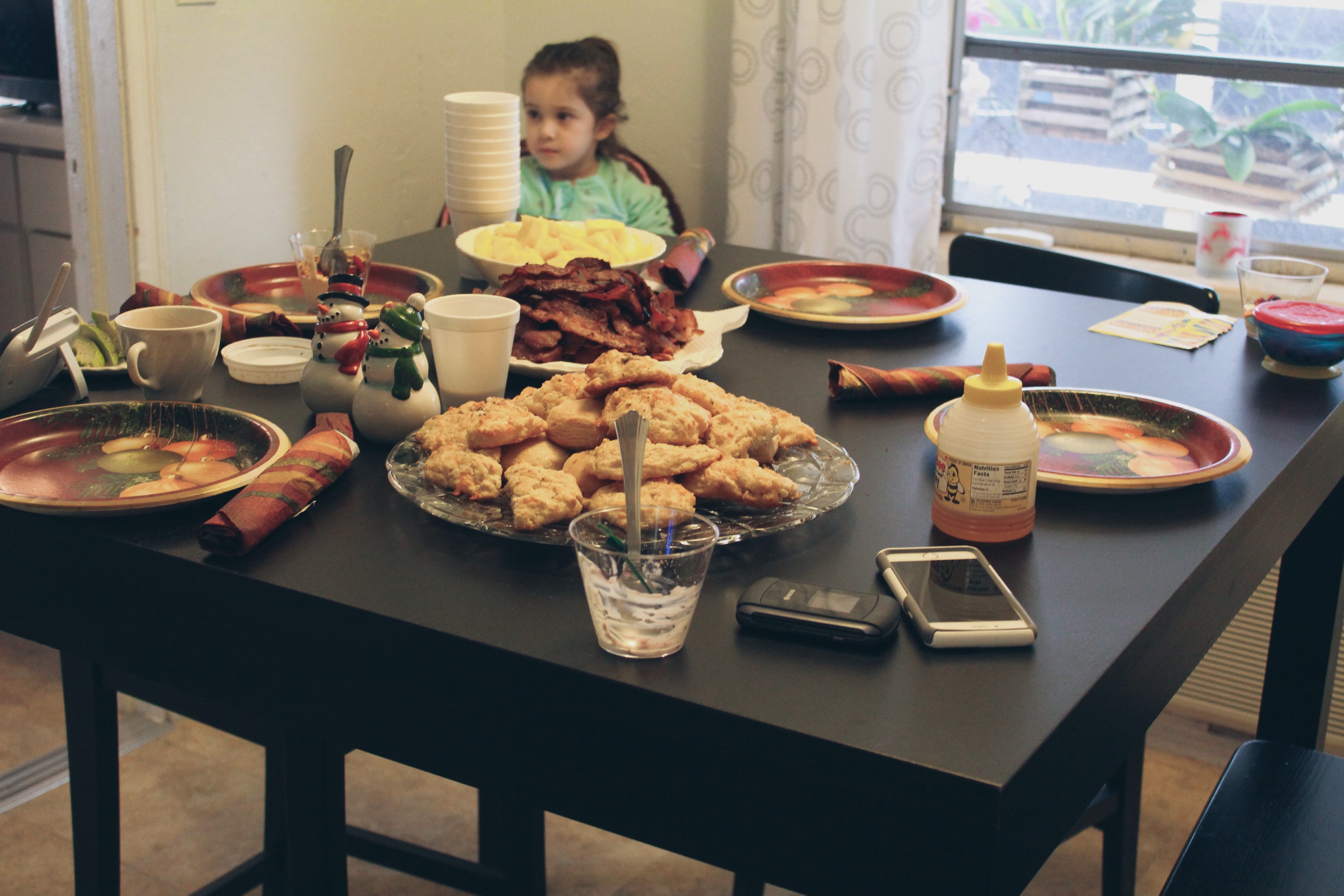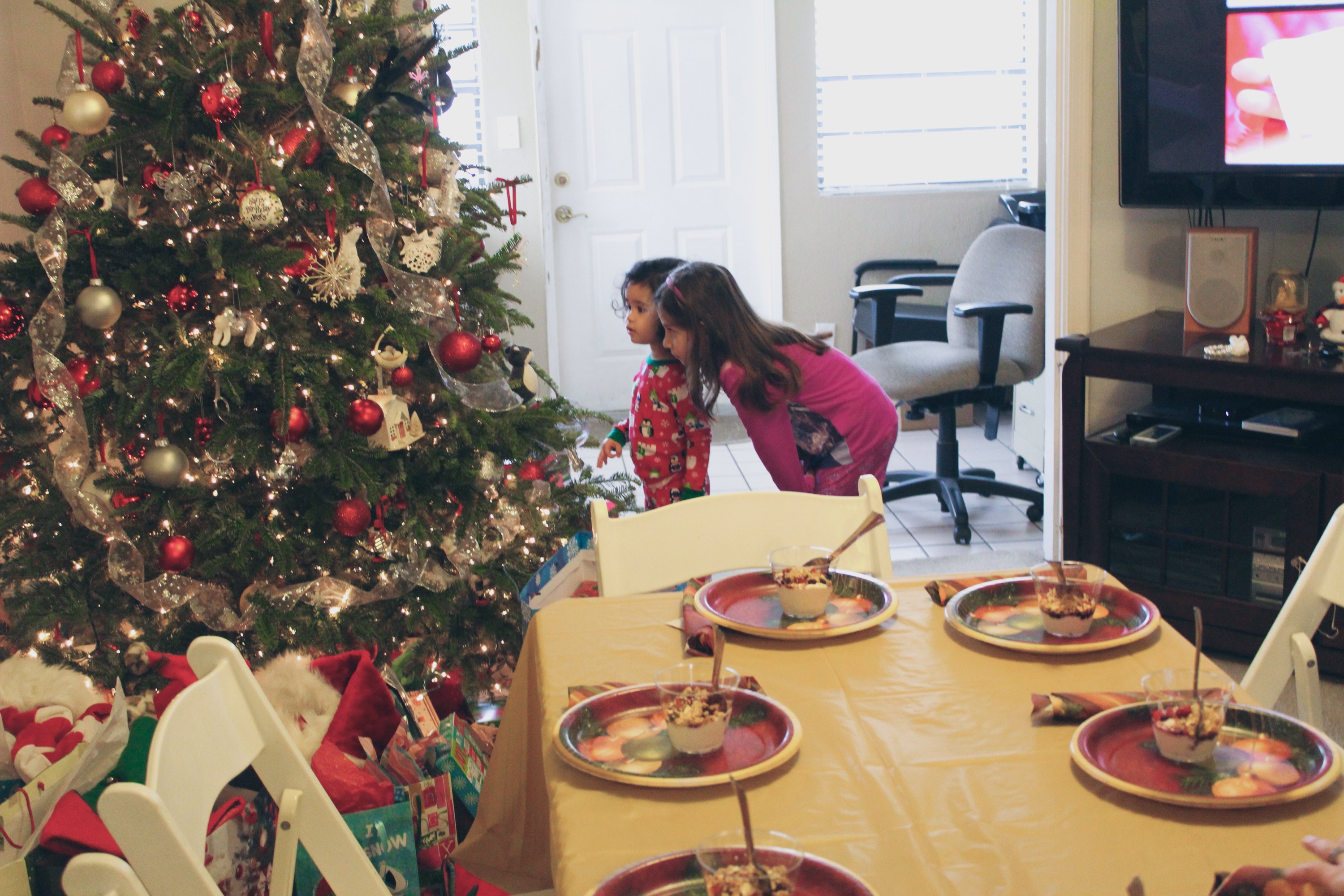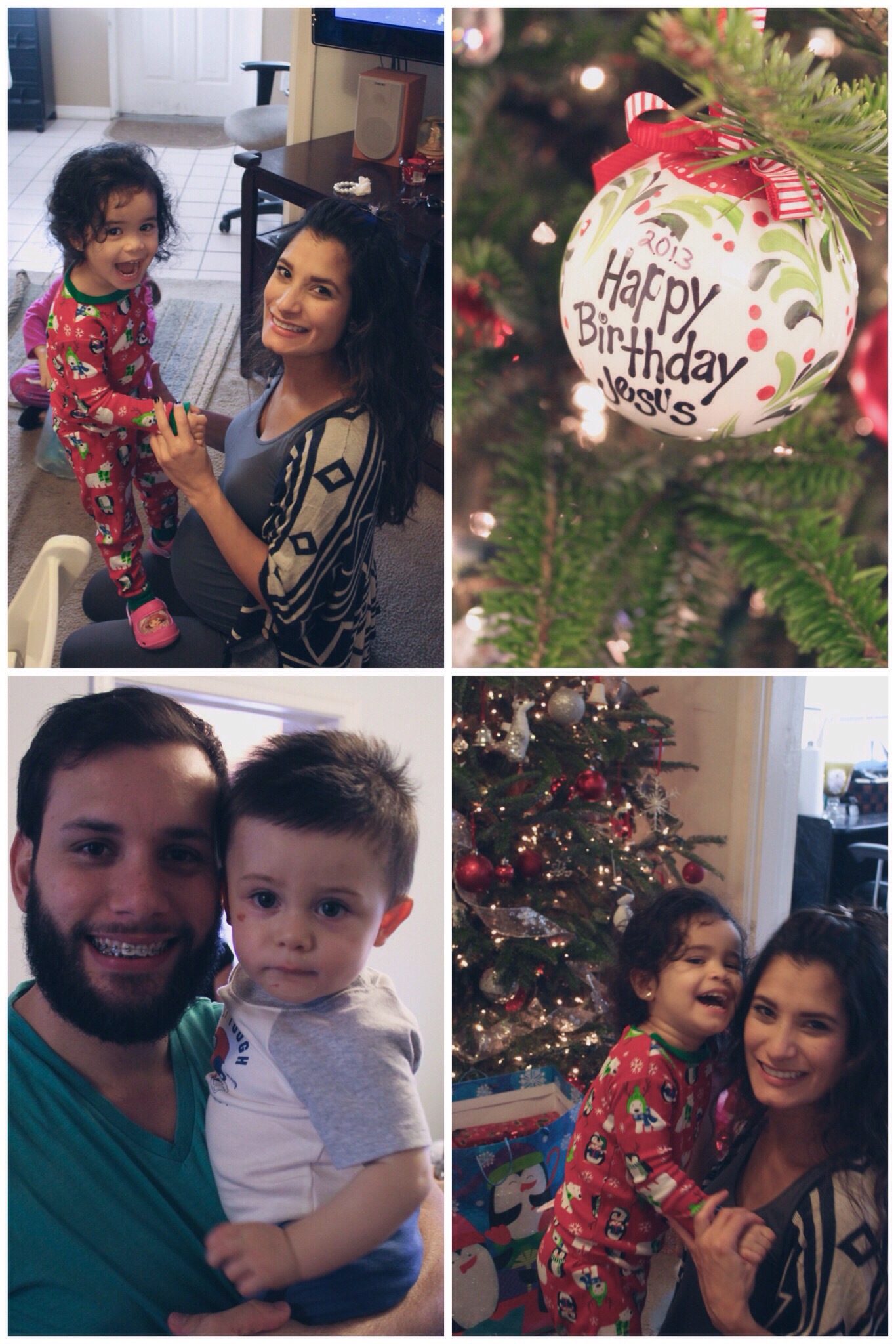 // New Years //
Ale and I usually throw an annual NYE bash (here's last years). We thought about pushing through and hosting our party anyway, but being 38 weeks pregnant and clocking in work hours on the 31st doesn't really put you in the party mood. We did however have my parents sleep over and my brother Jorge and his family hang out with us for a bit.  I don't have pictures of this night, but we do have a short dance-party video which was pretty much a recap of the entire evening!