Three musketeers 
We are about to hit the one month mark since Emory joined our crazy bunch and although I'd like to say that the third baby is the easiest, I have been battling being sick, Haddon teething and Grace has been demanding more attention from us. So no. It has not been easy… BUT it has been fun!
I think every stage with little ones is so different. Alex and I often say that if we knew what we know now, adding Grace to our family would have been so much easier.  But isn't that always the case? We now look at parents with one baby and reminisce on how calm things were back then and how hard we actually thought it was. Sometimes I wish we could go back and do it over.  I think I would've been a better mom/wife if I would have just calmed down a little and not kept a journal of every poop, spit up, cough and blink… I think life would have been more enjoyable.
So, that's my motto these days.  Anytime I start feeling like I'm getting all wound up, I just tell myself to calm down (in my head it sounds more like "CALM THE HECK DOWN WOMAN!") and to enjoy these kids because soon they'll be turning four and won't want to cuddle with me or be held. They'll want to run around and say things like "I don't need help!" or my favorite "NO mama!"
I'm really trying my best to take in these long days and although sleep depravation turns me into a crazy person, I know babies don't keep and the time will come when I'll miss all of this.
Emory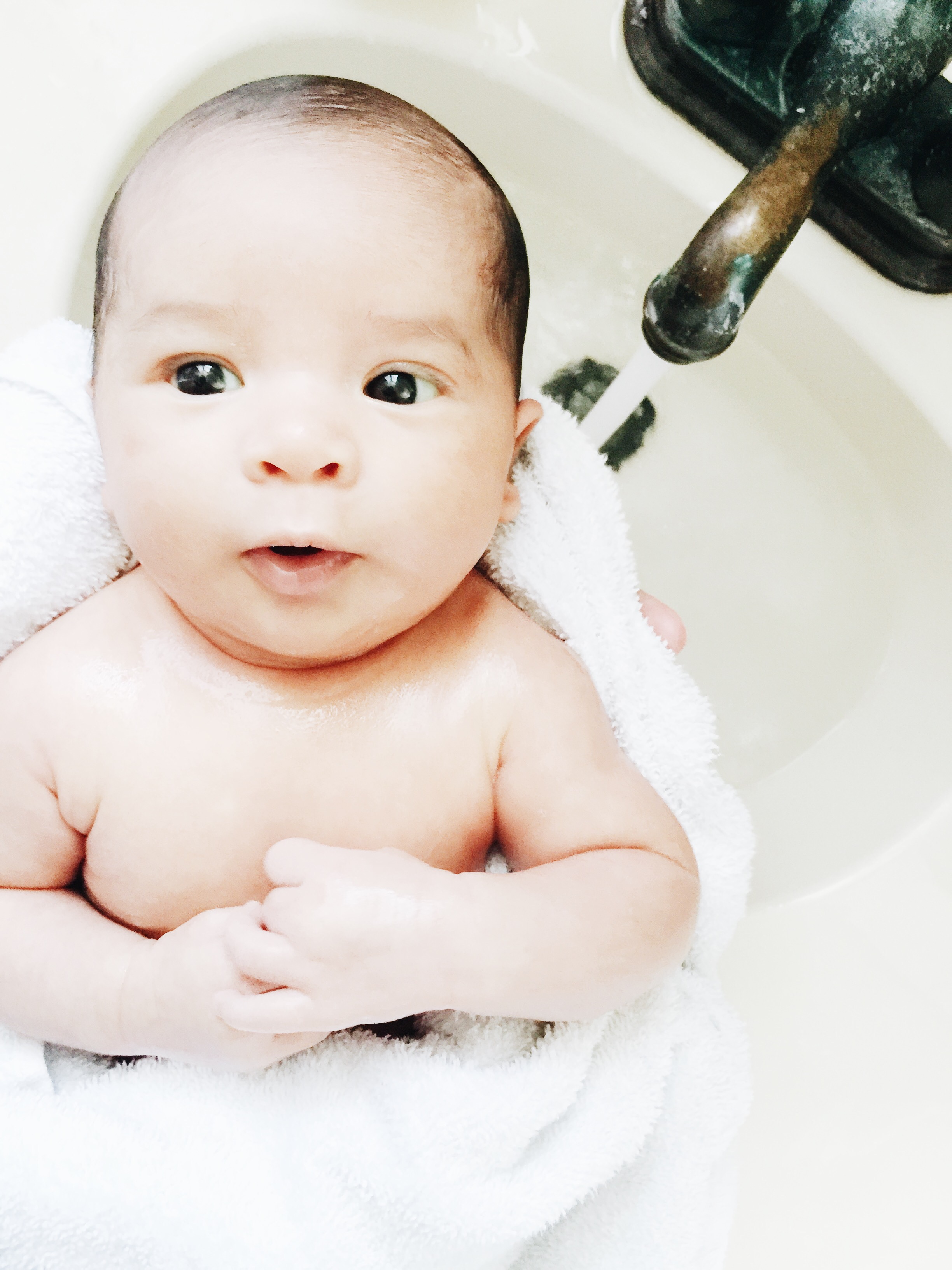 This little lady has her days and nights confused.  She'll snooze so peacefully all day long and come 2am, she's wide eyed and so am I! Other than that, she's super cute and tolerant of her two older siblings.  She'll welcome all her brothers kisses and although he threw a toy at her head last week, we can already see a great relationship forming. She also manages to make everyone around her fall in love with her. We think it's her superpower and something we're going to have to watch out for come her teen years!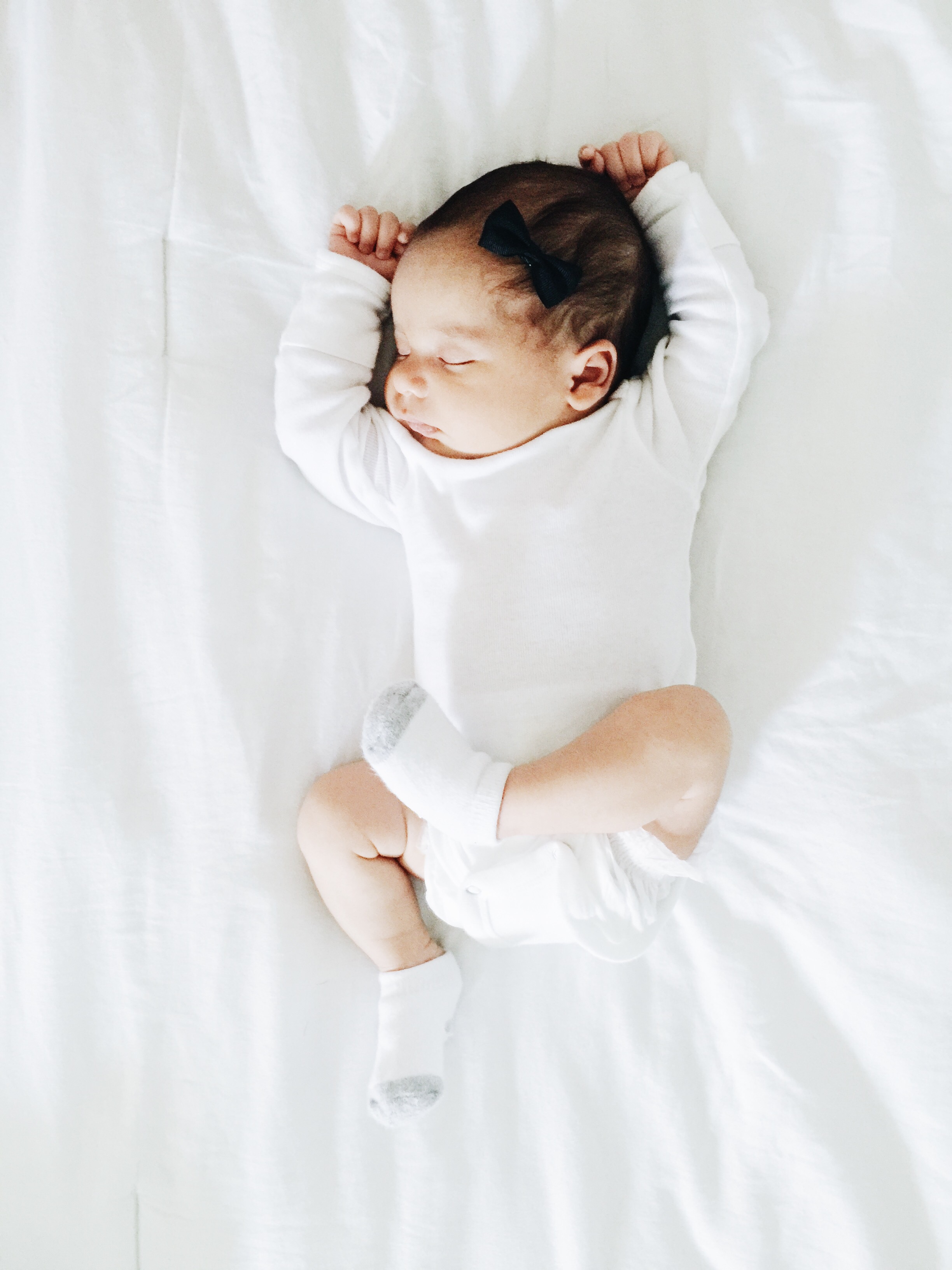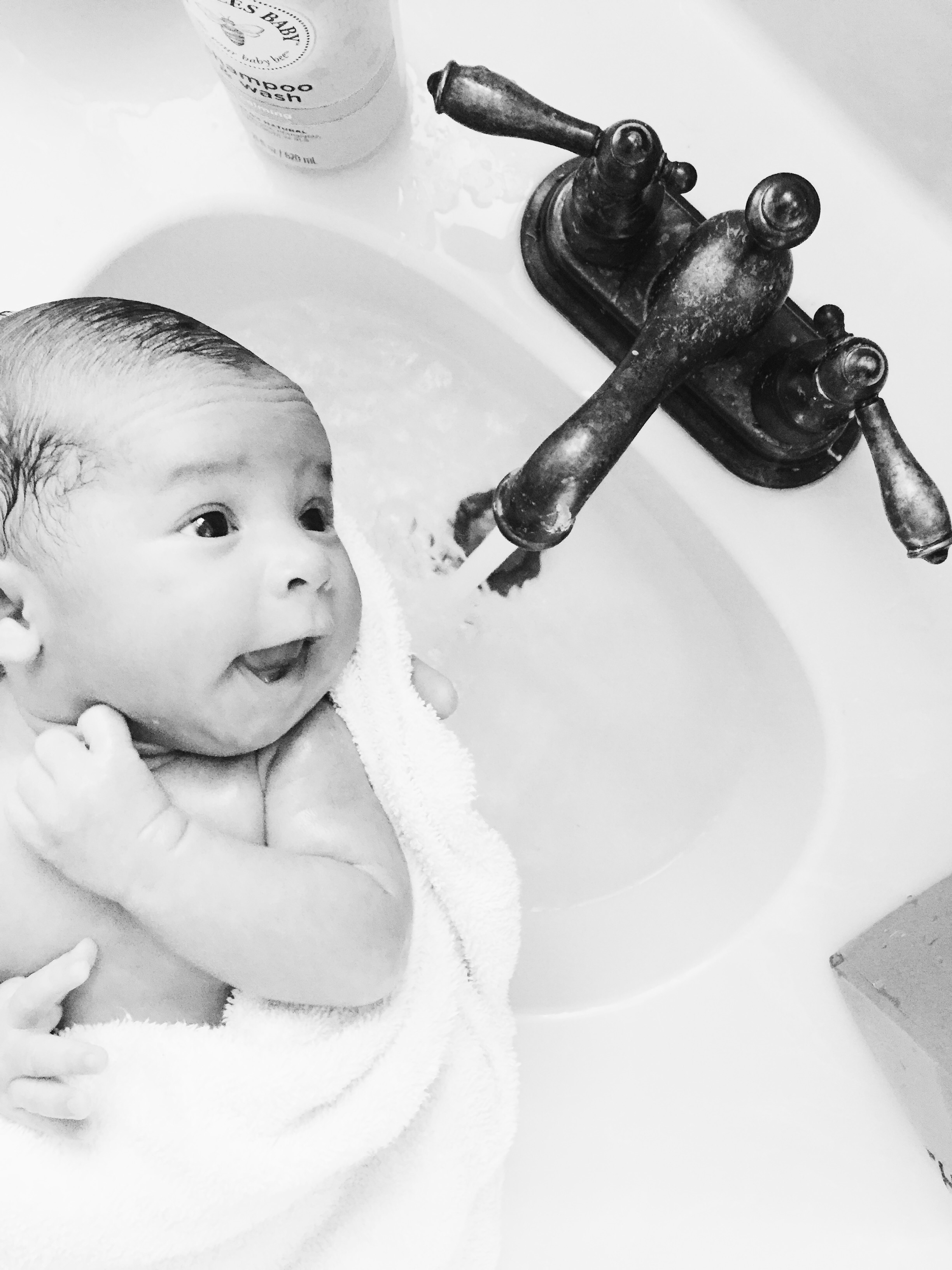 Also, this face is priceless!
Haddon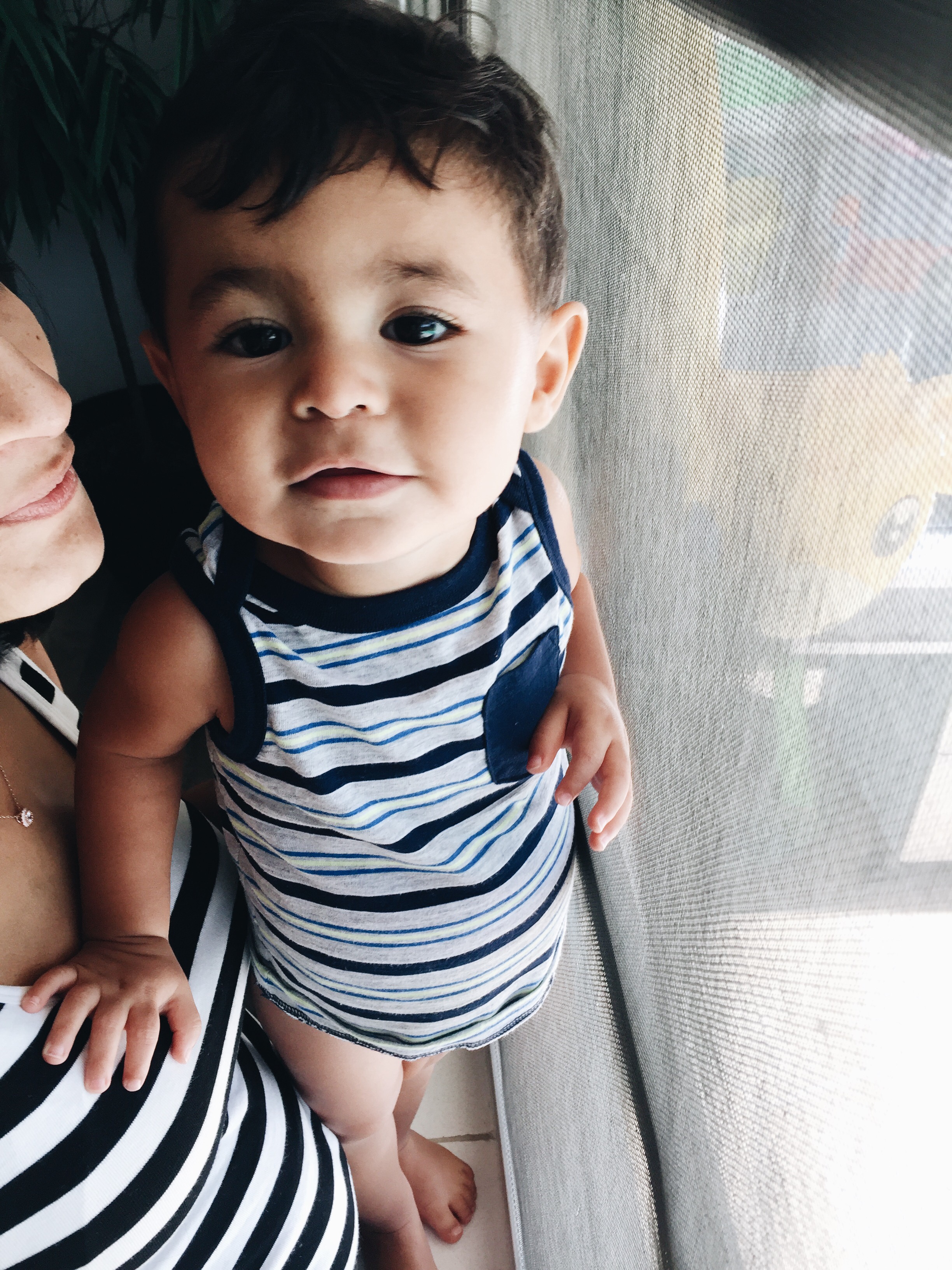 We have been trying our best to get this boy away from diapers but he's not budging (we have couch, bed and floor pee stains to prove it)  Alex and I think he's playing us.  Every night before bed he'll cry wolf and ask to use the potty.  After five minutes of just sitting there, he'll stand up and run with a look in his eyes that screams "Suckers!"  Oh well… we'll keep trying.  Hopefully he'll figure it out before Emory does…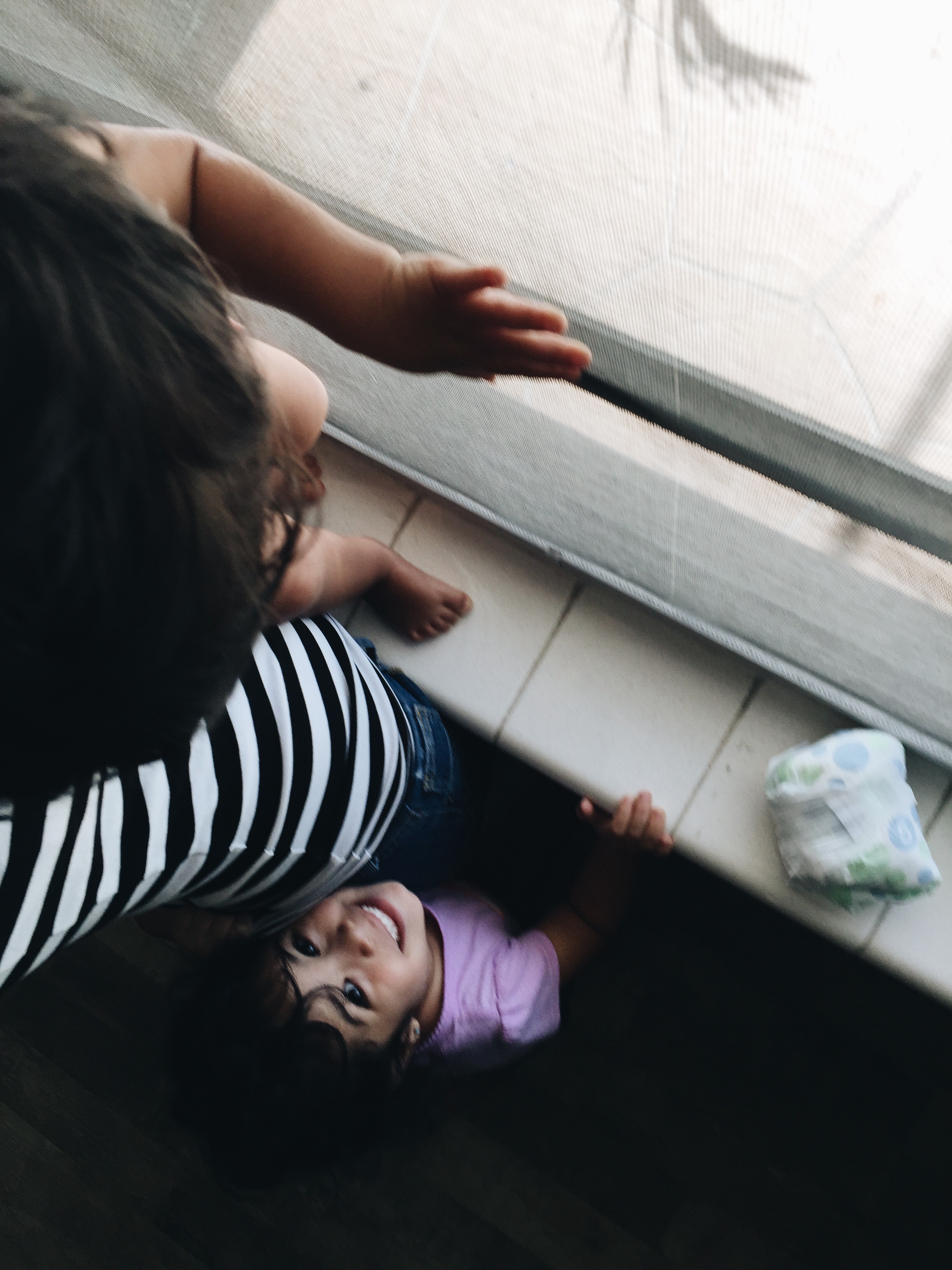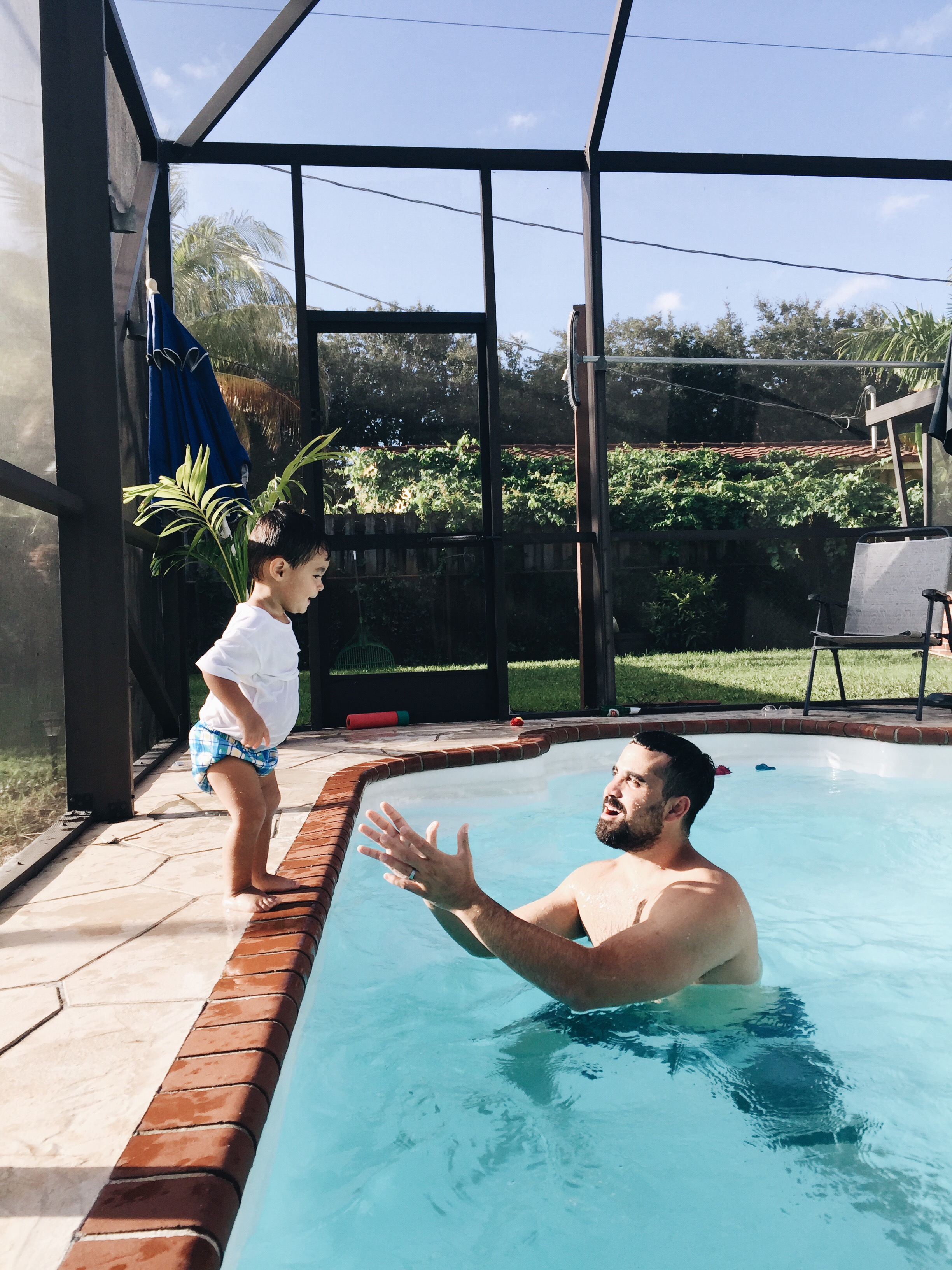 I've talked about the bond these two are forming.  He calls for daddy at nights and jumps at the chance of hanging out together.
Grace

I have some serious mom-guilt when it comes to this girl.  For the past four years, she's had most of our attention and now things are really shifting.  I'm trying my best to engage her and spend quality time with her, but time and time again, she'll ask if I can play with her and my answer is no.  Not that I don't want to, but I'm tied up with her sister or brother or I'm trying to cook dinner or shower.  The other day, I put her down for a nap and I crawled on the couch next to her just so we could chat and tell stories.  She's really good at telling stories! I know she enjoyed that time and my heart needed to just lay next to her.

Last Sunday, she spent some time with her grandparents.  I told her that I would miss her while she was gone and right before she left, she grabbed my hand and drew this picture.  She said "Mom this is a picture of me.  Now you can remember me while I'm gone."  She really is the best girl. Also, I may get this tattooed on me somewhere… because I really do want to remember her like this.  So sweet and forgiving and kind.

Speaking of sweet… this was the same morning I crawled on the couch with her.  She missed her daddy so much that she picked up my phone and called him at work.  She was so sad he wasn't home and I didn't know what else to do but to let her figure her feelings out.  I see a lot of random cry moments in our future.   Also, she's dressing herself these days and this tutu and watermelon tank top is by far my favorite outfit!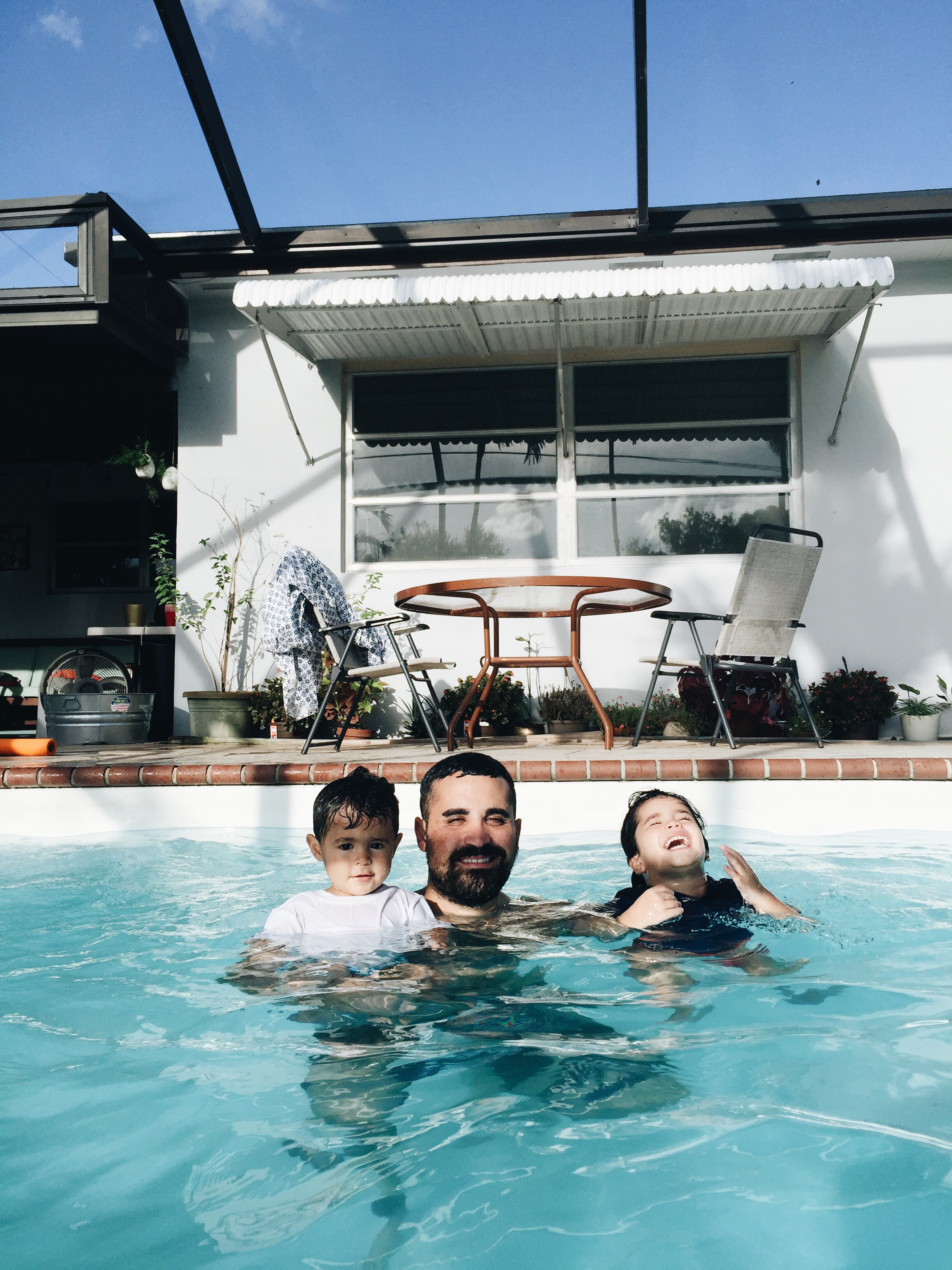 This week, I'm hoping to hone down on a yoga or walking routine to kickstart my postpartum weight-loss.  Too soon? maybe but mama's up 20 lbs and I can only fit into about 2 pairs of pants and Alex's t-shirts. Also, there's talk of a date night but I won't hold my breath because going on a date with three kiddos at home is usually just wishful thinking…
What do you have planned this week?
---