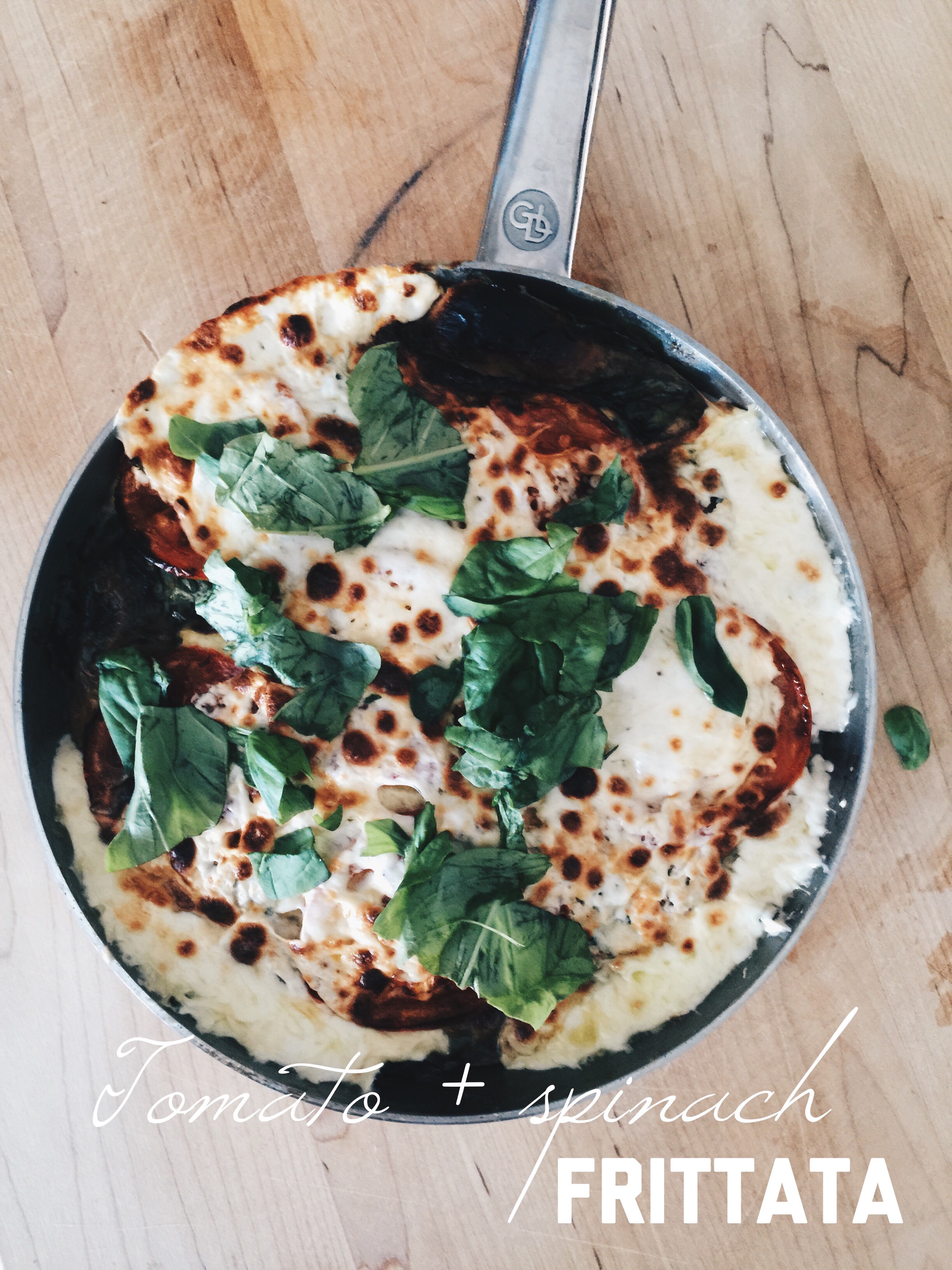 I have a difficult time with meal prep.  For some reason spending all day in the kitchen prepping for the week gets under my skin.  On that rare occasion that I take the time to "prep" I'm never in the mood to eat what I've made and end up whipping something up anyway.  I don't know why.  Maybe I don't have good control on my cravings or maybe it's the spontaneous side of me that likes to open the fridge and just figure it out. I prefer the latter.
Hopefully one of these days I can master the art of meal prepping.
But not today. Today, we're sharing one of my favorite go-to work with what you have dinners: Tomato and Spinach Frittata.  It's a simple recipe that can be enjoyed any time and can be tweaked to your liking.
//Ingredients
Six eggs
One cup of frozen spinach (thawed and drained)
One large tomato sliced in rounds
Mozzarella cheese (we used pre sliced buffalo mozzarella)
Four large basil leaves
Salt and pepper to taste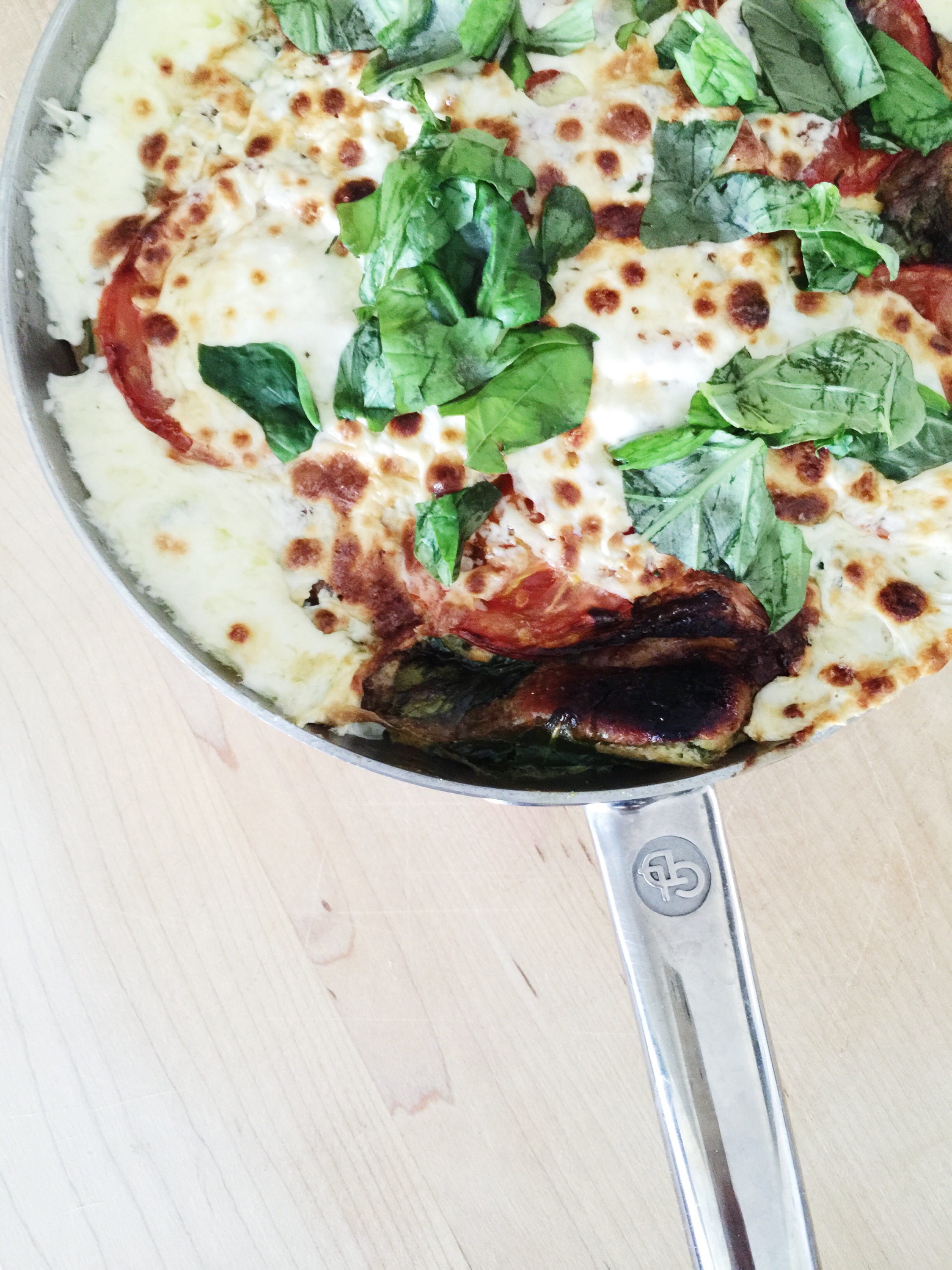 //Instructions
Beat the eggs.  Add the spinach, salt and pepper and combine until they're well incorporated.  In a medium (oven safe) pan, add the eggs and cook on medium high for about 10 minutes.  Slowly shift the eggs around in the pan until they begin to harden then stop mixing (the top should be bit runny)  Transfer the eggs to the center rack of the oven and broil for about about 10 more minutes (eggs should be almost cooked through)  Pull the pan out and arrange the tomatoes over the eggs followed by the cheese. Place back in the broiler until the cheese is melted and bubbly.  Pull the pan out and sprinkle the top with the basil.  Enjoy!